Monica Ugwuanyi: The Virtuous First Lady of Enugu State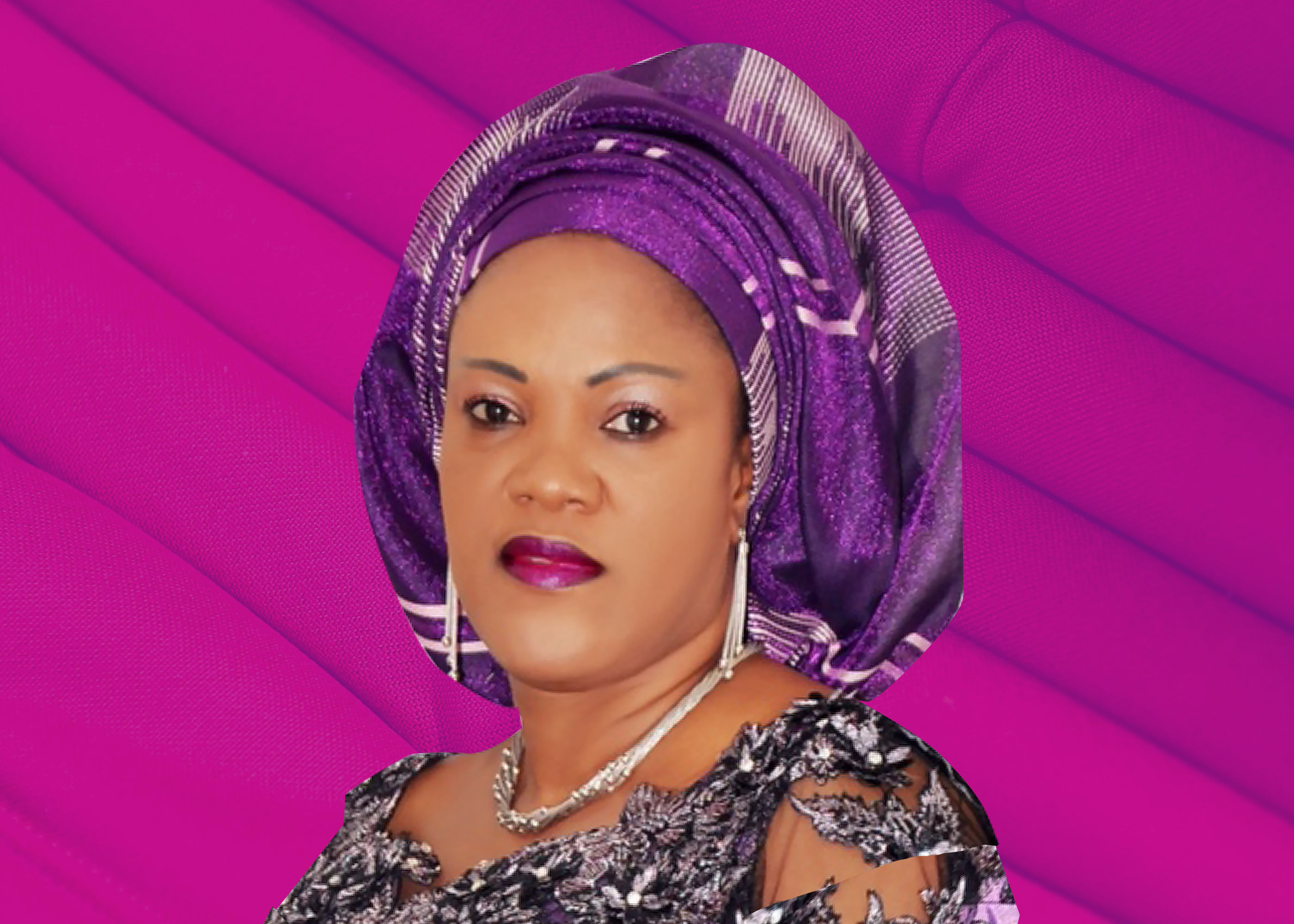 By Sandra Gabriel  [Women/Fashion Editor]
The monumental development in Enugu State as piloted by the dynamic leadership of His Excellency, Governor Ifeanyi Ugwuanyi's (Gburugburu) administration in Enugu State leaves no one in doubt. He stands firm for grassroots development.
Well, the best kept secret of the trailblazing performance is that the very fountains of this government are supported by a very strong vessel- the first lady.
Mrs. Monica Ugochi Ugwuanyi is such a virtuous woman whose counsel can never be valued a little, because her winged spirit is feathered often times with heavenly words, and, like her beauty, ravishing and pure.
This supports the popular saying that behind every successful man is a woman; in this case, Mrs. Ugwuanyi represents even more, a supportive, dynamic and spirited woman of repute.
Actually, those who said there is power in name can't be wrong. In the 4th century this name, Monica, was borne by the North African St. Monica of Hippo, the mother of Saint Augustine. Since the Middle Ages it has been associated with Latin moneo"advisor" and Greek monos "one".  As the occupant of His Excellency's heart, her intelligent advisory is very glaring in a manner the State affairs are conducted wearing human face.
While standing behind the Husband as 'the Rock of Gibraltar', Her Excellency is not lacking the soothing balm that calms the nerves when tensions are high.
Many who know her understand that her milk of compassion for the vulnerable keeps flowing from one Senatorial District Enugu State to another. In fact, while launching Ugo Touch of Life Foundation (U-TOLF) in April 2017, she said, "Learn to be compassionate to one another to attract the blessings of the Lord. Your time is enough for us to touch somebody's life. All hands must be on deck to move Enugu State forward. Let us start working together; It is important to touch the lives of our people especially the vulnerable ones." It takes a touched heart to reach out to the stretched hands of the needy.
Just like the husband who believes, not in propaganda-governance, rather touching lives of the very downtrodden in the society, Monica Ugwuanyi has been building on the pet-project (U-TOLF Foundation); through medical outreach to nooks and crannies of the State.
She has demonstrated that, truly, compassion, if transmitted in form of medical facilities will improve on the health of the citizens, especially those living in the rural areas.The U-TOLF's healthcare programmes has provided free cervical and breast cancer screening, enlightenment, and treatment to thousands of women, while men are provided with free prostate cancer screening and care.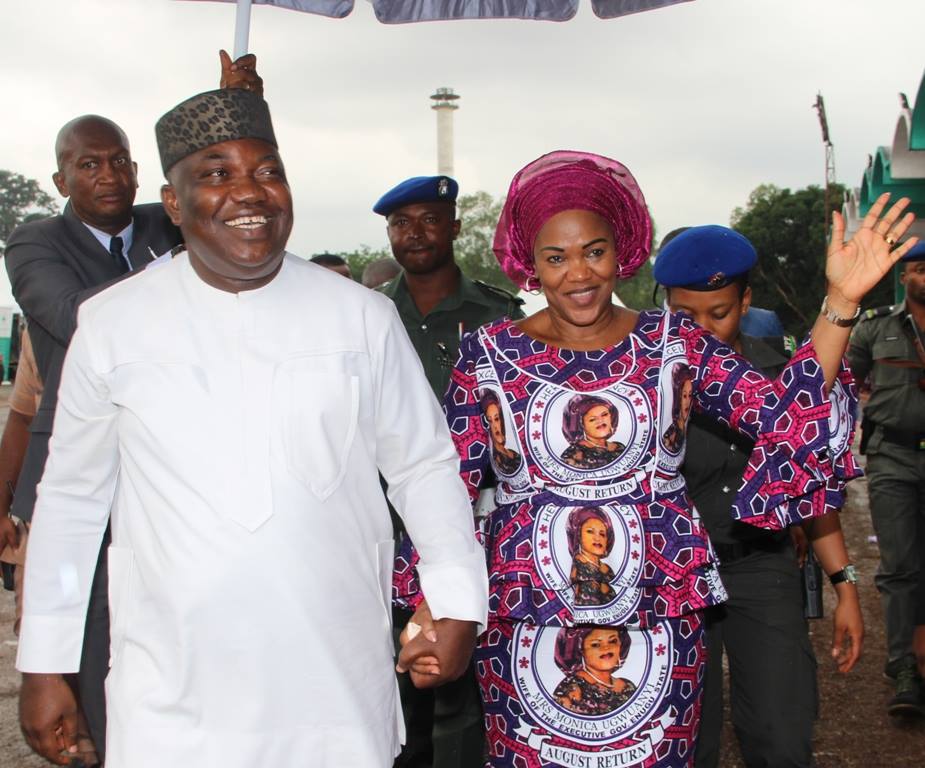 U-TOLF has provided free eye screening and treatment as well as free de-worming of thousands of school children in rural areas. The Foundation also builds sickbay and carry out other health campaigns, such as hygiene to promote health in rural schools.
Further research shows that Mrs. Ugwuanyi, has through the same pet-project offered scholarships to indigents citizens, ensured that orphans and children of the poor do not miss out on primary and secondary education.
Impressively, those covered by this scholarship scheme are cared for down to their uniforms, sandals, books and writing materials throughout their junior and senior secondary education.
Her fond for women economical empowerment not only let's her provide free vocational training for these women, she also personally hands them the requisite facilities to start up their own businesses. Farm inputs, such as fertiliser, are also distributed to woman in rural areas every farming season.
The amiable wife of the Governor also understands the vital role of women in housekeeping. Therefore, she personally takes it upon herself to enlighten women on home management, household hygiene, clean cook, and among others.
Yet she isn't making noise about it!
Her spiritual stamina is also never in doubt. This family loves God! She has taken it upon herself to run with the task of recommitting Enugu into God's hands on the 9th day of every month on the platform of the Enugu State Women Prayer Network.
She has not only been mobilizing Enugu women to pray, she also put structures in place to minister to the educational, health, and economic needs of the less privileged in the State.
Today, the results are endearing: Enugu State has been variously rated as one of the most peaceful and secured states in Nigeria. Whereas richer States lament of a casting down, unable to pay salaries, Enugu State has continued to witness a lifting up.
Enugu is not only among the few states that pay workers regularly, equitable development projects are going on in every part of the State. For a very long time in the history of this State created in 1991, the State government paid workers 13th month salary. You need to visit Enugu State to see the joy on the faces of the people: this is true democracy.
Also, indigenes of the State who could ill afford transport fares to visit their loved ones during the yuletide season were provided with free buses.
To this end, GrassRoots.ng, representing the people's voices, celebrates this amazon; a solid pillar behind the successes recorded in the State in less than three years. Enugu State is truly in the safe hands of God.

Remo Stars Are Champions of MTN/NPFL/La Liga U-15 Tournament 2022
Remo Stars were crowned champions after defeating Sunshine Stars two  nil  in a closely contested final, reports SANDRA ANI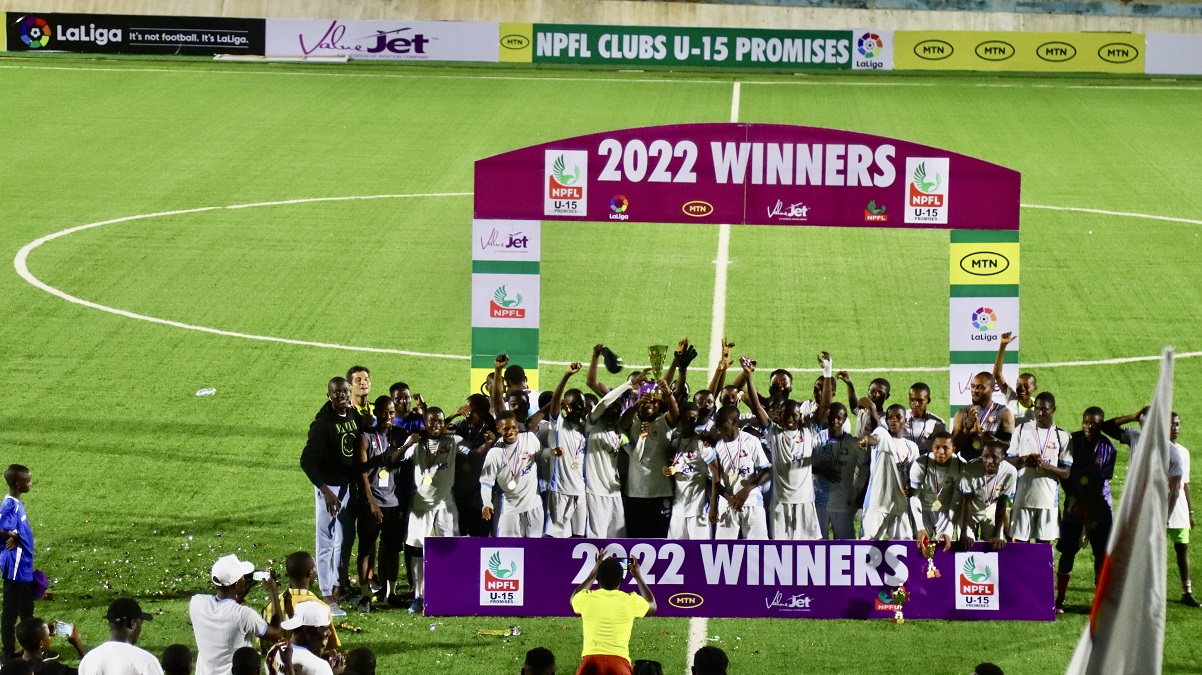 Following participation from 15, U-15 clubs across the country, Remo Stars have won the 4th edition of the MTN/NPFL/La Liga U-15 Tournament.
Remo Stars were crowned champions after defeating Sunshine Stars two  nil  in a closely contested final.
Remo Stars U15 took the lead in the 15th minute through danger man Arierhi Kparobo, Kparobo has been in fine form throughout the tournament making no mistake with his finish.
The second half saw some breathtaking saves from both keepers as the shots kept increasing. Ultimately, Kparobo got his brace after a well struck shot inside the box leading his team to victory.
Speaking after the final, Osaze Ebueku, Senior Manager, Sponsorship and Promotion, MTN Nigeria Limited, praised the tournament for showcasing and advancing grassroots football. "We saw the talents that came through, we saw how passionate the players were and this is the future of our football. Grassroots football is where we are looking forward to getting stars into the Super Eagles.
"I am highly impressed with what the players displayed since the commencement of the tournament and at the finals.
"The tournament has really improved and I am proud of the players that participated. What this means is that the future of our football is very bright and we are proud", he added.
In the third-place match which took place earlier in the day, Katsina United edged out Kano Pillars 5-4 on penalties after the two sides played out a nail biting 2-2 draw.
Recall that in September last year, the Telco giant signed a partnership with the Nigerian Football Federation to become the Official Communications sponsor of the Super Eagles and other national teams.
This partnership sees MTN execute several exciting activities around Nigerian football, allowing football lovers to enjoy the sport uniquely.
Multidisciplinary Artist, Shuta Bug Shuts Down Lagos with 'Desperados Collectives'
In a pulsating atmosphere filled with positive energy, young art connoisseurs enjoyed the visual treat of digital artistry showcased by Nigerian multidisciplinary artist, Mayowa Alabi aka Shuta Bug, SANDRA ANi reports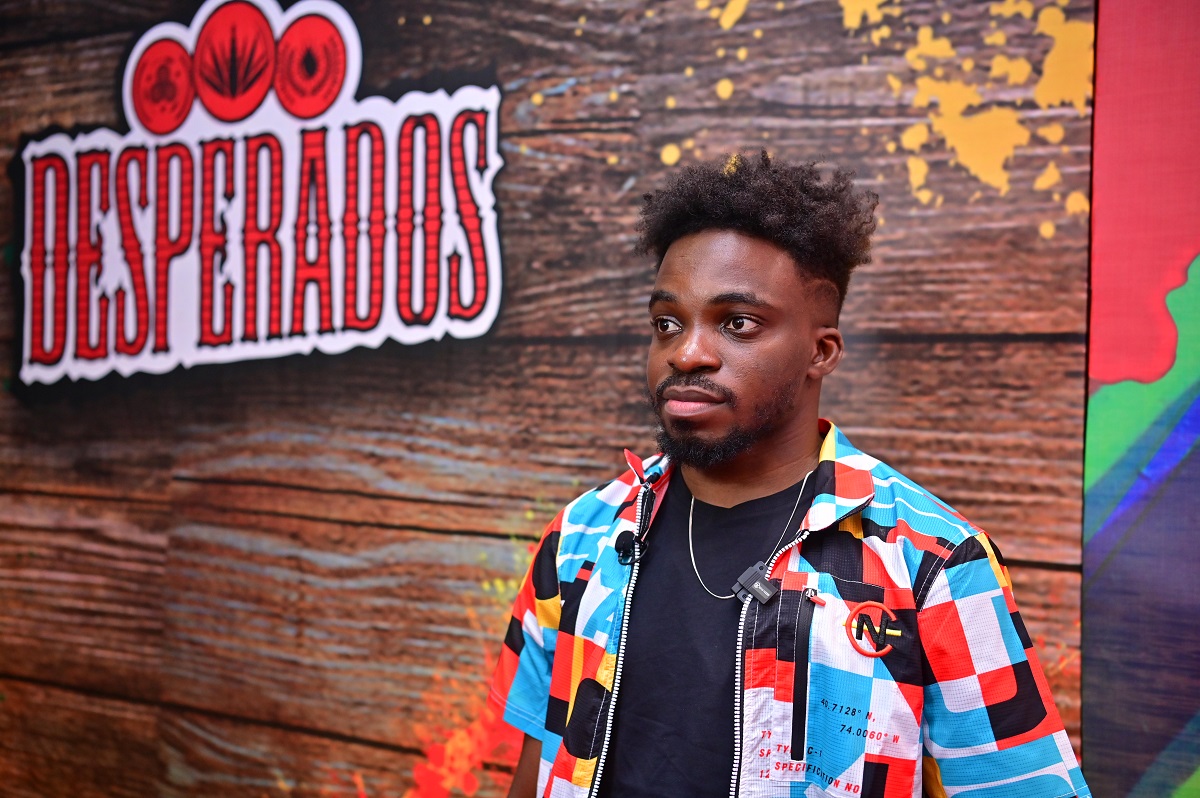 It was shut down Saturday in Lagos, April 30 – an evening for the Lagos edition of the global campaign called the Desperados Collectives.
The exclusive event organized by the tequila flavoured beer brand Desperados was held at the magnificent Jewel Aedia, Eti-Osa, Lekki. A cocktail of varied creative energy, it was indeed a playground uniting artists, disc-jockeys and content creators.
In a pulsating atmosphere filled with positive energy, young art connoisseurs enjoyed the visual treat of digital artistry showcased by Nigerian multidisciplinary artist, Mayowa Alabi aka Shuta Bug, amongst other international artists.
Nigerian born Mayowa Alabi, also known as Shuta Bug first stepped into the limelight in 2017 when he won the European Union /United Nations Women Gender Equality 'Picture It' Comic and Cartoon Competition. He has since had two solo exhibitions in 2017 and 2019 respectively.
Fast forward to 2022, the international platform called the Desperados Collectives was launched to spotlight young, emerging creatives in France, Germany, Spain, Ivory Coast and Nigeria.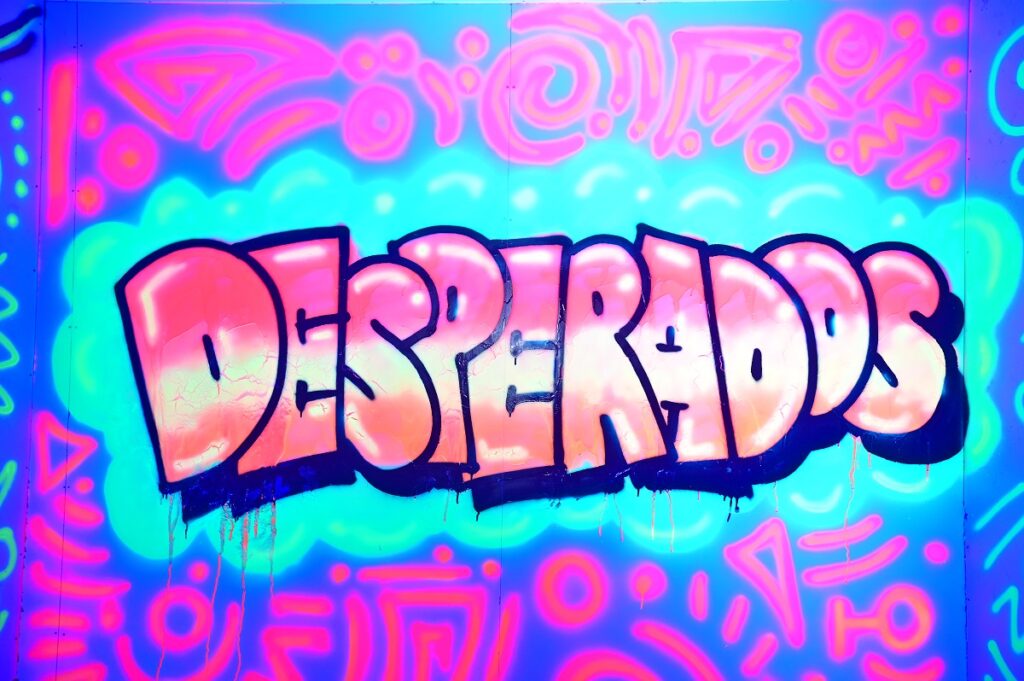 Shuta Bug who also works as an artist at the British Broadcasting Corporation was selected from Nigeria for the Desperados Collectives Campaign where he was commissioned to create a series of designs featuring the Desperados bottle that resonates with the brand's affinity for playful experimentation.
The event turned out to be a night for artists who dared to be different. From the mystery DJs in masks to a collection of artworks in the adjoining exhibition hall, it was quite insightful to view a total art experience pulsated by heavy beats and grills.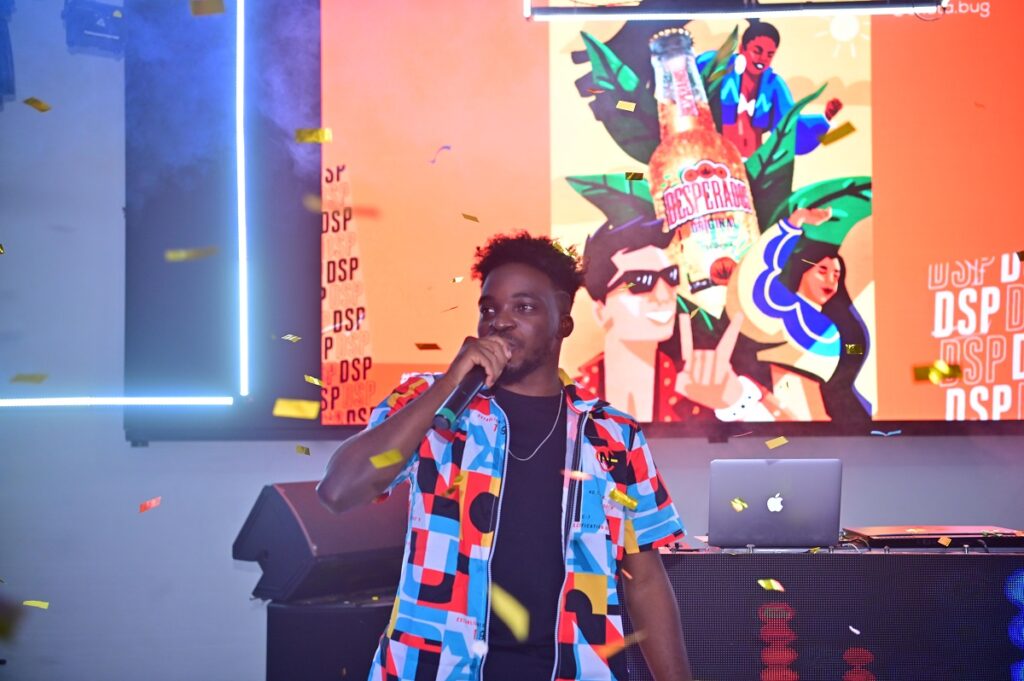 Anchored by Kemi Smallz and Ilowithdflo, the show also featured live paintings that ran simultaneously with the hot mixes from the DJs of the night including the masked duo, Mazexmxtreme and the celebrity twin DJs Wanni and Handi.
I Won't Allow Tribe, Reigion Ruin Our Beautiful Relationship – Woman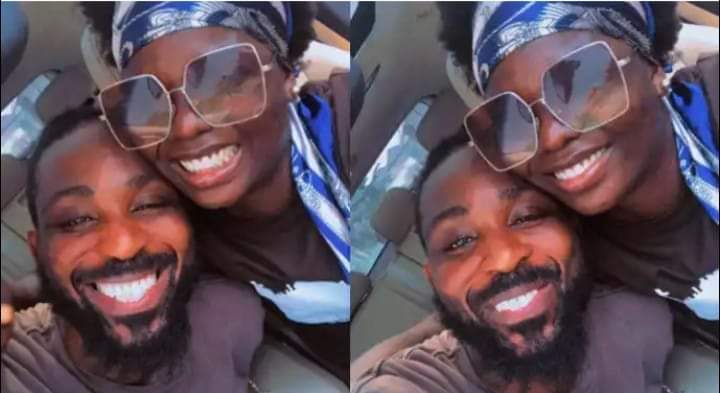 A Nigerian lady has revealed that she is in a relationship with a man who comes from a different tribe and practices a religion separate from hers.
The young woman known as Maimuna said that she is a Hausa Muslim lady while her man is a Christian from the Igbo tribe.
She said that she will not allow their tribal and religious differences stop her from being with the most beautiful person in her life.
Taking to her Twitter account Maimounah @blackmounah69 shared photos with her boo and said;
"I am a Muslim Hausa woman while he is an Igbo Christian man, I can't loose the most beautiful person in my life because of religious or tribal differences."
Mixed reactions greeted her post as some netizens noted it was not in their best interest to continue the relationship.