LASG Acquires New Outboard Engines For Optimum Boat Performance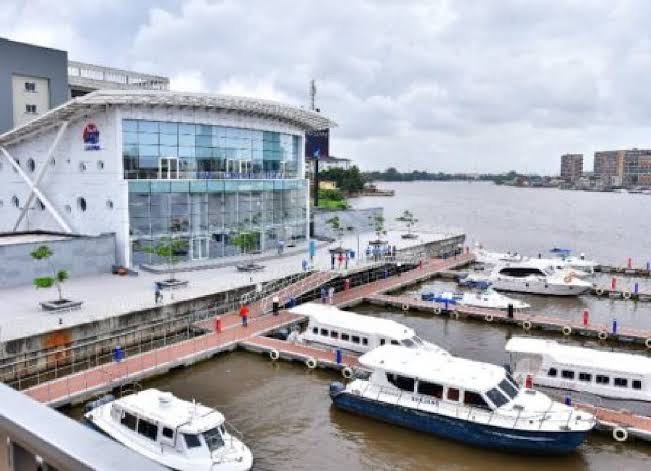 Lagos State Government has procured and installed new outboard engines on some of its boats to improve speed and ensure optimal service delivery.
The Managing Director, Lagos Ferry Services, (LAGFERRY), Mr. Abdoulbaq Ladi-Balogun, said it was in a bid to accommodate the increasing number of passengers on its waterways.
He also commended Governor Babajide Sanwo-Olu for his commitment to a robust intermodal transport system with a special focus on improving water transportation.
In his words: "We will like to commend the transformative leadership of Mr. Governor for approving the purchase and installation of the Six New Units of 300Hp 4-Stroke Yamaha Outboard Engines for MF Ejirin, MF Itesiwaju and MF Alausa (all 60 pax seating capacity)".
He stated that the newly procured engines will improve the speed of the 60 pax capacity boats, ensure optimum performance and comfort of passengers.
"The successful installation and commissioning of these engines will definitely help in reducing travel time on the waterways, move more passengers, improve the speed and durability of our boats, thereby allowing these bigger boats to complete journey within 60% of the time it used to", the General Manager said.
While informing that LAGFERRY will soon commence commercial operations to routes like Epe, Badagry and Ibeju-Lekki, Ladi-Balogun stated that the agency is exploring the endless possibilities on the Inland Waterways of Lagos State to ensure passenger comfort, timeliness, productivity and safety.
Lagos Metropolitan Area Transport Authority, Warns against crossing rail tracks from 2023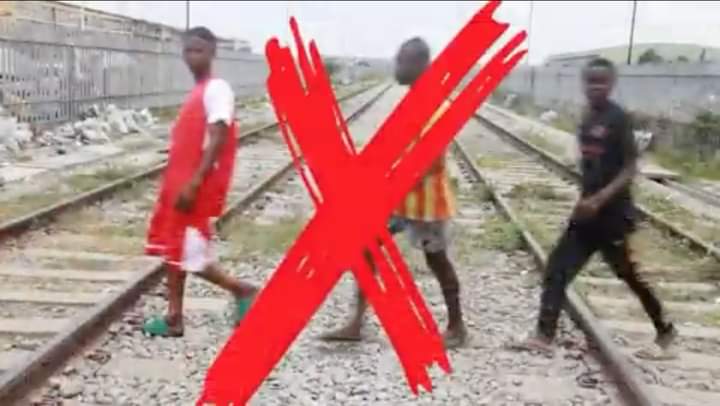 LAMATA Warns Against Crossing Rail Tracks From 2023
The Lagos Metropolitan Area Transport Authority, Has warned against crossing the rail tracks from 2023.
In a video issued on the matter by the government, They revealed thus "Unlike the train system, driven with diesel engine which most Nigerians are conversant with. The Blue line will be powered by electricity, thus crossing the track will no longer be an option.
"The blue line will use the power known as the third rail electrification system. The third rail works by directly attaching a current carrying conductor to the rail tracks, which means the entire length of the track will be electrified. That means the train will be propelled by the electricity passing through the road tracks which is about 750 volts; an amount of power three times more than electricity been utilised for domestic use.
"Crossing the track when the rail track is in operation early 2023 will mean instant death. We appeal that you make use of the pedestrian bridges which have been provided to cross the ten-lane Lagos-Badagry Expressway. The pedestrian bridge has the ability to take commuters into the train station, the bus station as well as to cross the expressway. Please, avoid going close to the tracks, your safety is important to us."
READ ALSO: Provide Details How Refunded 13% Derivation Fund was Spent, NDC to Governors
FG Reconstitutes Governing Boards Of Parastatals Under Federal Ministry of Transportation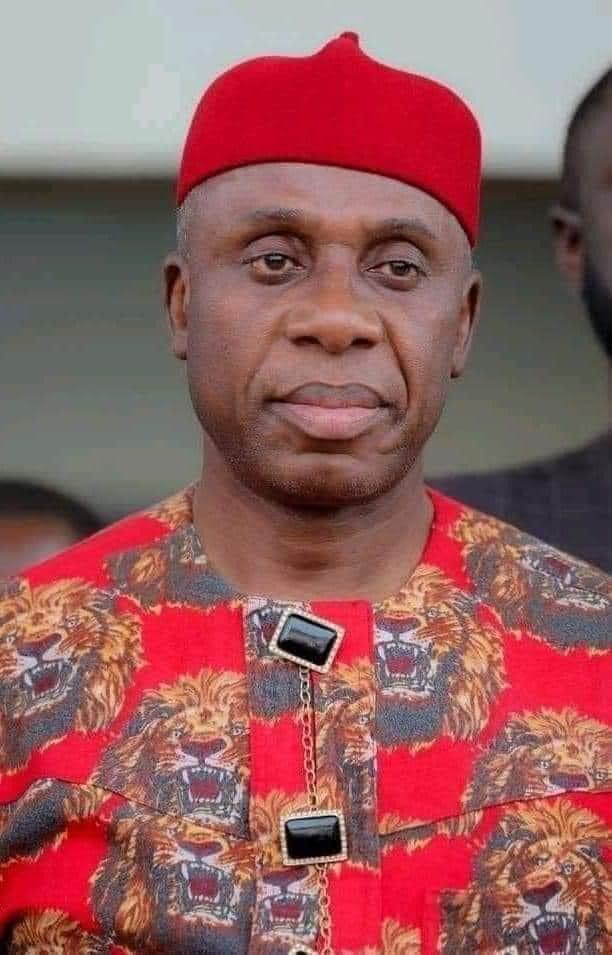 President Muhammadu Buhari has approved the re-constitution of members of the Governing Boards of Parastatals within the purview of the Ministry Transportation.
In a press release today April 6, 2022 signed by Director of Press and Public Relations, Federal Ministry of Transport, Eric Ojiekwe, the following Parastatals Boards have been approved for reconstitution:
i. Nigerian Shippers' Council (NSC)
ii. Nigerian Institute of Transport Technology (NITT)
iii. Maritime Academy of Nigeria, Oron (MAN, ORON)
iv. National Inland Waterways Authority (NIWA)
v. Nigerian Ports Authority (NPA)
The Board members are as follows:
i. Nigerian Shippers' Council (NSC)
a. Lawal Sama'ila Abdullahi – Chairman
b. Rufai Ahmed Akambi – Member
c. Usen Ekong Udoh – Member
d. Otunba Oluseyi Oduntan – Member
e. Violet Oliatan Williams – Member
f. Mohammed Allamin Kam-Salem – Member
g. Hon. Emmanuel Lyambee Jime – Executive Secretary/CEO
ii. Nigerian Institute of Transport Technology (NITT)
a. Hon Ejike Njeze – Chairman
b. Alh. Amuda Seriki – Member
c. Mr. Muhiydeen Sani Awwal – Member
d. Mr. Paul Eluhaiwe – Member
e. Hon. Gbenga Elegbele – Member
f. Sen. Tutare Abubakar – Member
g. Dr. Bayaro S. Farah – Director-General/CEO
iii. Maritime Academy of Nigeria, (MAN, ORON)
a. Rear Adm. Jacob Adekunle Ajani – Chairman
b. Alh. Abdullah Nurudeen – Member
c. Larry Odeh – Member
d. Commodore D. E. Effedua – Rector/CEO
iv. National Inland Waterways Authority (NIWA)
a. Hon. Binta Masi Garba – Chairman
b. Chibuike Ikenga – Member
c. Chief (Dr) George N. Moghalu – Managing Director/CEO
v. Nigerian Ports Authority (NPA)
a. Chief Akinwunmi Ricketts – Chairman
b. Sen. Ayogu Eze – Member
c. Ghazali Moh'd – Member
d. Abdullazeez Nyako – Member
e. Abdulwahab Adeshina – Member
f. Mustapha Aminu Dutse – Member
g. Ms. Adenrele Susana Adeshina – Executive Director, Finance
h. Mohammed Bello Koko – Managing Director/CE
The inauguration of the Boards by the Minister of Transportation will be conveyed in due course.
Rail Incidence: FG Asks Nigerians To Contribute Money For Patients' Treatment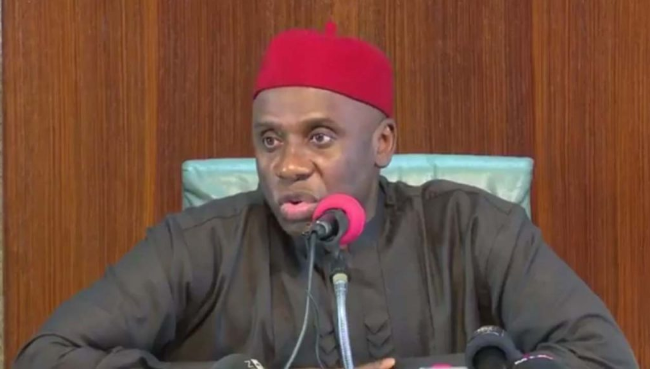 The Federal Government has asked Nigerians to raise funds for the treatment of those who sustained injuries when bandits attacked a train heading to Kaduna State from the FCT.
Grassroots.ng reported earlier how bandits gunned down at least nine persons, while many others sustained different degrees of injuries during the attack on the Abuja-Kaduna train.
The incident has triggered reactions since Monday, as Nigerians lament the level of insecurity ravaging the nation at the moment.
The Minister of Transportation, Mr Rotimi Amaechi, who spoke when he visited the victims who are being treated at the 44 Nigerian Army Reference Hospital in Kaduna on Wednesday, revealed that the army had not charged the patients a dime.
Amaechi asked Nigerians to liaise with the hospital to contribute money as some of the patients who have bullets in their body may need surgery.
He said, "They said they have only seven (patients) left and the rest have been discharged. The ministry, and I think the federal government, are grateful to the Nigerian Army for providing such services.
"But one thing I have said to the Nigerian people is to liaise with the hospital management and see how much money they can contribute for the treatment of the patients".