Onitsha Seaport Receives Pilot Cargo Barges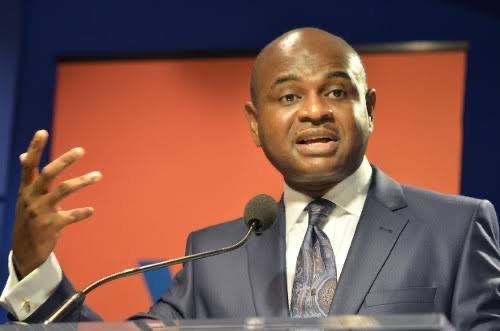 Chief Executive Officer, National Inland Waterways Authority (NIWA), George Moghalu, said with the functioning of Onitsha Port, the economic gateway of Anambra and the South East economy have been opened.
He said that it will reduce unnecessary and avoidable expenses for transporting containers from Lagos ports and Port Harcourt port to South-East.
Moghalu, disclosed this in NIWA office, Onitsha during the commisioning of Onitsha Port.
He said, "it is obvious that my aim and commitment to bringing functions to Onitsha Port is no longer a mirage and elusive as many thought.
"My good intentions as an Anambra-born MD of NIWA are to make the port operational in order to boost economic activities in Anambra State and South East, create jobs and wealth, improve ease of doing business, give South East sense of belonging, reduce bottles necks in clearing goods and save monies wasted in transporting containers from different ports to the Southeast has been achieved and it is recorded in history today that containers are arriving in batches to this port after 42 years".
Moghalu also declared that making Nigeria's waterways navigable is key to reducing the pressure on our roads as most of the containers can be moved to their destinations safely by water.
"if our waterways are navigable and open, we can go by water, not by road. It is this aspect that drew my attention to the fact that the pressure we have on our road today can very well be avoided.
"For example, if 1,000 containers are coming from Apapa port and if half or even 70 per cent is going to end in the Southeast- Onitsha, Aba, or what have you — what that means is that 500 or 700 trailers will be on the road", he said.
"It has taken both economic and political will to fully make the Onitsha River Port functional in order to tap from its huge economic benefits to businesses located in the commercial cities of Onitsha, Nnewi and Aba, and save the economy the burdened cost of transporting goods from Lagos to Eastern Nigeria.
"This will not only save businesses money that is put into cargo clearance per container, as haulage cost of transporting cleared consignment from Lagos ports to the states in the East, but will also help to decongest the already stretched Lagos ports.
He explained that activities in Onitsha Port will create massive employment for the youths and also add values to the state's economy.
"When it is developed and opened, lots of ships will be navigating the Onitsha-Lokoja axis, some unemployed youths who may be engaged in negative activities like kidnapping will be engaged.
"The revamping of Onitsha riverport is one outstanding project yearning for attention for many years now. The politics that started in 1980 has ended.
This project is going to engage the unemployed youths in Anambra State and South East. The opportunities that are attached to this project is immeasurable."
Amaechi On Crutches: His Associate, Eze Clarifies Air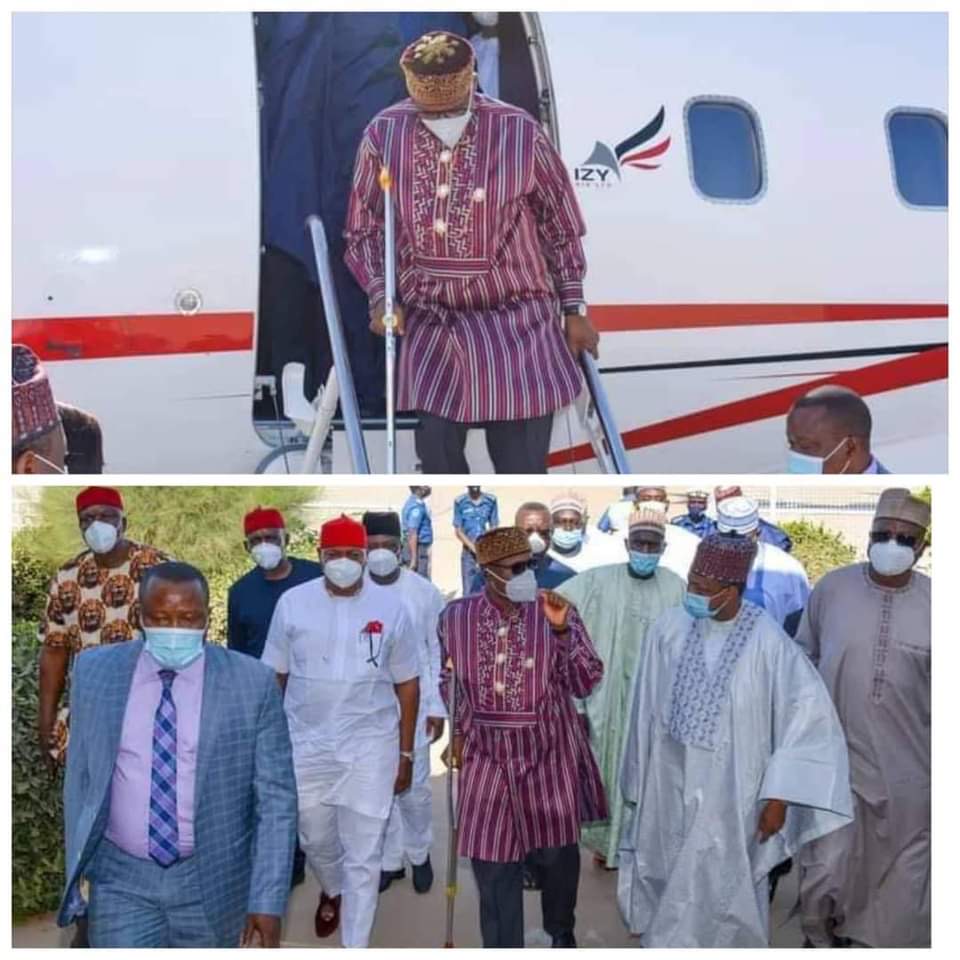 Comments have continued to trail trending photos which captured the Hon. Minister of Transportation, Rt. Hon. Chibuike Amaechi, walking with the aid of crutches during the commissioning of an orphanage home and Arabic School in Kaita Local Government Area of Katsina State on Friday.
While details of the circumstances surrounding the Ministers sudden reliance on a walking aid seem sketchy, some Nigerians who gloated over the photos said the Minister may be suffering from an ankle sprain while others concluded that he may be having either plantar fascitis, hemiplegia scissors gait or motor neuron lesion and prayed for his speedy recuperation.
Reacting to the development, chieftain of the All Progressives Congress, erstwhile National Publicity Secretary of the defunct New Peoples Democratic Party (nPDP) and a close associate of Amaechi, Chief Eze Chukwuemeka Eze commended Nigerians for their deep concern but however dismissed comments linking the Minister's use of crutches to either hemiplegia scissors gait or planter fascitis adding that Amaechi is neither suffering from knee arthritis, nor lower motor neuron lesion, describing such assertions as unfathomable.
In a statement made available to media houses, Chief Eze said many Nigerians and people of goodwill have expressed very dreadful concerns seeing Minister Amaechi walk with crutches while on official duties and as a result, have flooded his cell phone lines trying to enquire the state of health of Nigeria's decade best Minister and why he is relying on a walking aid.
The party chief said he was however prompted by public concern to engage the Minister, who confirmed the verisimilitude of the trending photos, Sunday morning and said he had a hairline fracture but assured he is getting pretty better.
In a conversation with Eze, Amaechi was quoted as saying thus: "…I had a hairline fracture on 31st December, 2020 but I have been working with it all these weeks before the public pictures showing me with crutches. Nobody should express any fear as my Doctors are on top of it".
Eze noted that walking and working in pains and crutches simply demonstrates the patriotic zeal and commitment of the Minister in contributing towards rebuilding Nigeria to suit the fancy of the founding fathers of our nation.
Notwithstanding, the party Chief appealed to President Muhammadu Buhari to direct Amaechi to rest a little while and allow for a quick recovery from the painful fracture because according to him, Amaechi with his level of patriotism, is ready to risk his life in the service of the Nigerian nation.
While calling on Nigerians to continue to remember the Minister in their prayers especially, for his total recovery, Eze condemned those celebrating the temporary inconvenience involving the Minister describing them as satanic.
Abia Governor Warns Transport Officers To Shut Proposed Protest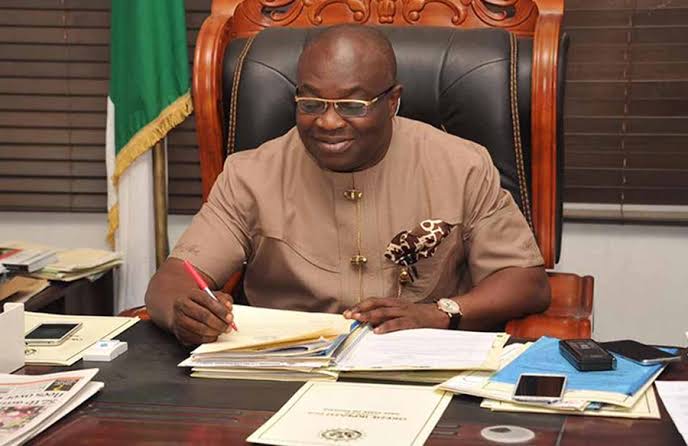 Abia State Government, on Sunday, said the state will not tolerate any has uncovered plots by members of the National Union of Road Transport Workers (NURTW) and Self Acquired Tricycle Owners Association (SATOA), led by Mr Eugene Job to unleash mayhem on the people of the State under the guise of a protest against the ban on activities of the two groups.
The State government in a statement signed by its Commissioner for Information, John Okiyi Kalu, strongly warned that the government will hold Mr Eugene Job responsible for any breakdown of law and order in the State under whatever guise.
Kalu noted that security agencies in the State have been placed on alert to ensure the protection of law abiding citizens and residents, as well as arrest and prosecute anyone involved in the planned unlawful protest.
"Government will not fold its arms and watch any individual or group of individuals disturb the peace of the State and will deploy the full weight of the law against those wishing to place their selfish interest above the collective interests of the people of the State," he said.
Peace Mass Transit Acquires 55.82% Ordinary Shares Of C&I Leasing Plc.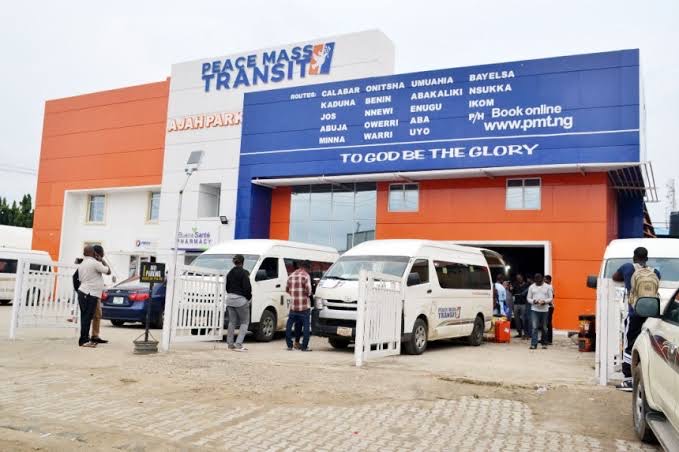 C&I Leasing Plc has announced that Peace Mass Transit has purchased 313,326,316 units of the Neoma Africa Fund L.L.C. (formerly Aureos Africa Fund, L.L.C.) unsecured variable coupon redeemable convertible loan stock in registered units of N4.75 each or its US$ equivalent in C&I Leasing Plc.
This was disclosed by the company in a statement issued and signed by the Company Secretary, Mbanugo Udenze & Co. When fully converted, the loan stock will result in the issuance of 987,500,000 (Nine Hundred and Eighty-Seven Million and Five Hundred Thousand) Ordinary Shares of the Company.
This will represent 55.82% of the issued shares of the Company.
The Company, in the issued statement available on the NSE, argued that: "the transaction will strengthen the capital base of The Company and improve the clarity of the capital structure."
The Company also notes that: "the acquisition is highly beneficial to the company as the need for a possible redemption of the Notes, with the company's cash resources, has been eliminated."
Shareholders approved the Conversion of the Notes to ordinary shares at an Extraordinary General Meeting held on 3rd November 2020.