Ovala festival: Bianca Odumegwu-Ojukwu to receive chieftaincy title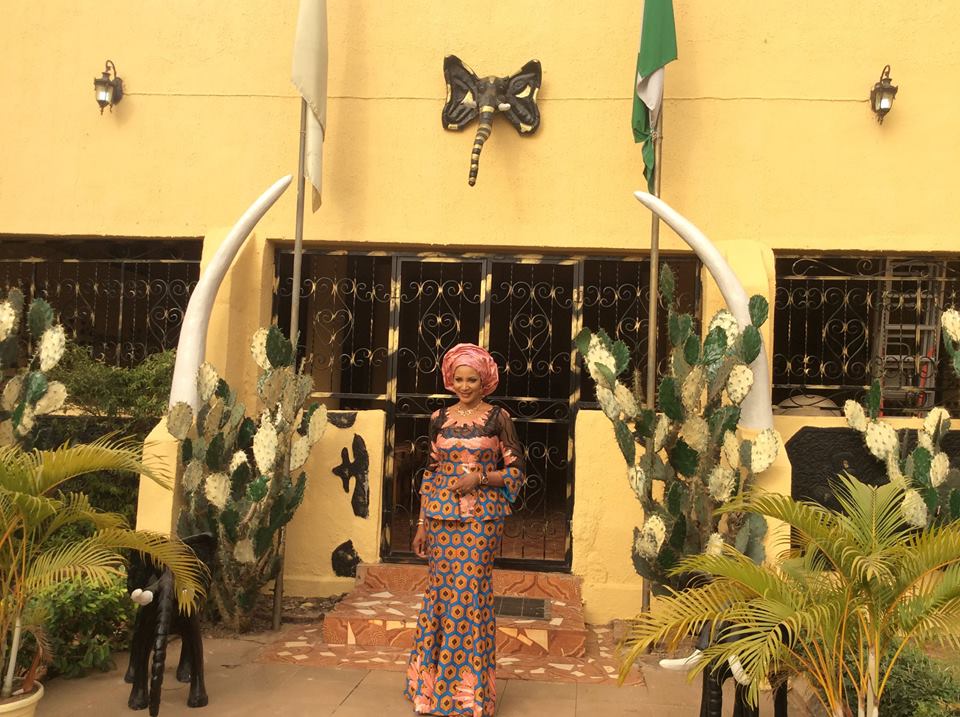 By Sandra Nnaemeka
The Igwe-in-Council, Ndi ichie and Elders of the ancient Aguleri Kingdom have commenced processes for the prestigious Ovala festival on Jan. 6 2018.
The Ovala festival is believed to have started in the beginning of last century. It was first celebrated by Eze Nwanne Idigo in 1901 to mark his kingship over Aguleri and surrounding vassal communities.
The origin however dates back to the life and times of Onyekomelu Idigo, the natural leader and ruler of Aguleri people and the founder of Idigo dynasty.
Idigo in his lifetime was an enigma. In his childhood, he was known for his outstanding intelligence and courage. In the middle of his life, he was known to be a very powerful and influential dibia and priest.
He later became 'the priest of the great Aro a deity that drives off the old year and announces the beginning of the new year' (Idigo, MCM. Aguleri: History and Culture, p. 48).
Well, one of the activities slated for this year's festival is conferment of chieftaincy title on wife of the late Biafra warlord- Ikemba Chukwuemeka Odumegwu Ojukwu.
Elated Bianca Odumegwu-Ojukwu, took to social media to announce the plans.
"The Igwe-in-Council, Ndi ichie and Elders of the ancient Aguleri Kingdom have communicated an intention to honour me with a chieftaincy title during its prestigious Ovala festival on Jan. 6 2018.
"I paid a courtesy call on the revered Eze Aguleri His Royal Highness, Eze Christopher Idigo (Ogalagidi IV)and his Ocheze with a delegation of respected Nnewi personalities It was a memorable visit and we were enriched with pearls of wisdom that were dropped by the highly cerebral Eze during the Kola breaking ceremony.
"The ancient palace is already looking resplendent in preparation for the festival!"
The Lady Bianca
Bianca Odumegwu-Ojukwu was married to the Ikemba until his death in 2011; the couple had three children together.
Bianca Odumegwu- Ojukwu holds many traditional titles in her native land as well as the highest chieftaincy title conferred on women in her region. Of her marriage, she admits that while she was happy to be married to him, she would not encourage her daughter to marry the same way
Bianca Odumegwu-Ojukwu (born Bianca Odinaka Olivia Onoh, 5 August 1968) is a Nigerian businesswoman, politician, diplomat, and lawyer and multiple pageant titleholder. A winner of the Most Beautiful Girl in Nigeria Pageant, She was also Miss Africa and is best known as the first African to win Miss Intercontinental. Formerly Nigeria's Senior Special Assistant to the President on Diaspora Affairs and the country's ambassador to Ghana and Spain, she is now Nigeria's permanent representative to the United Nations World Tourism Organization.
After graduating from Law School, Odumegwu-Ojukwu briefly practised the profession before quitting, and dividing her time between her home, her cosmetics business Bianca Blend and her interior decorating outfit Mirabella.
Although she had stated in interviews her disdain for modelling in the past, Bianca Odumegwu-Ojukwu has fronted an advertising campaign for Bianca Blend. She also established the non-government organisation Hope House Trust, centred towards rehabilitating juvenile offenders in Enugu.
In 2011, she was appointed Senior Special Assistant on Diaspora Affairs by president Goodluck Jonathan, and in 2012 she was named Nigeria's ambassador to Spain. Bianca Odumegwu-Ojukwu was honored with the Certificate of Merit by El Mundo Diplomatico, Spain for her efforts towards providing effective platforms for constructive engagement between Nigeria and Spain, and was voted Africa's Outstanding Ambassador by The Voice Magazine, Netherlands in 2014.
She was also honored with the "Ambassador of Excellence" Award by the Government of Anambra State, Nigeria at its Silver Jubilee commemoration in 2016.
She is a member of the Board of Trustees of the All Progressives Grand Alliance, the Political Party that was founded by her late husband Dim Chukwuemeka Odumegwu-Ojukwu and which has maintained political power in Anambra State for over a decade.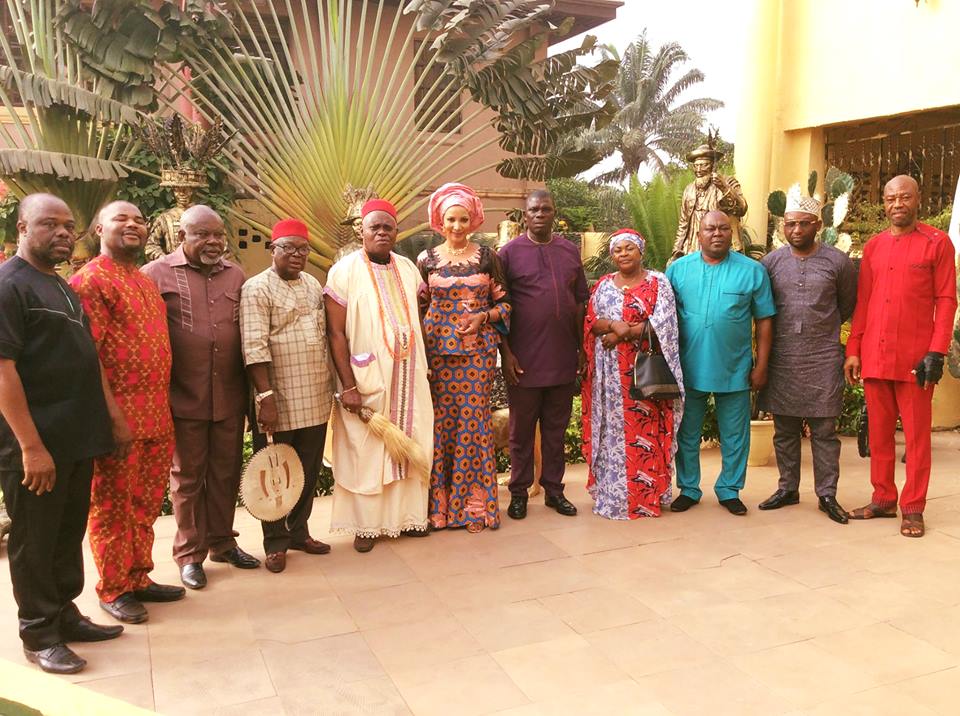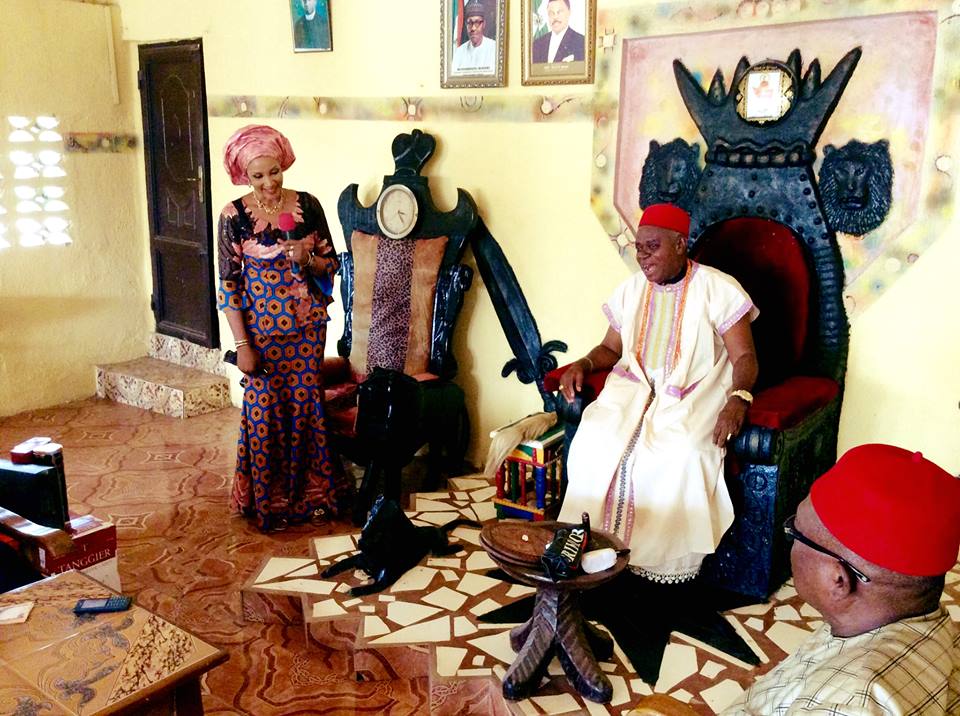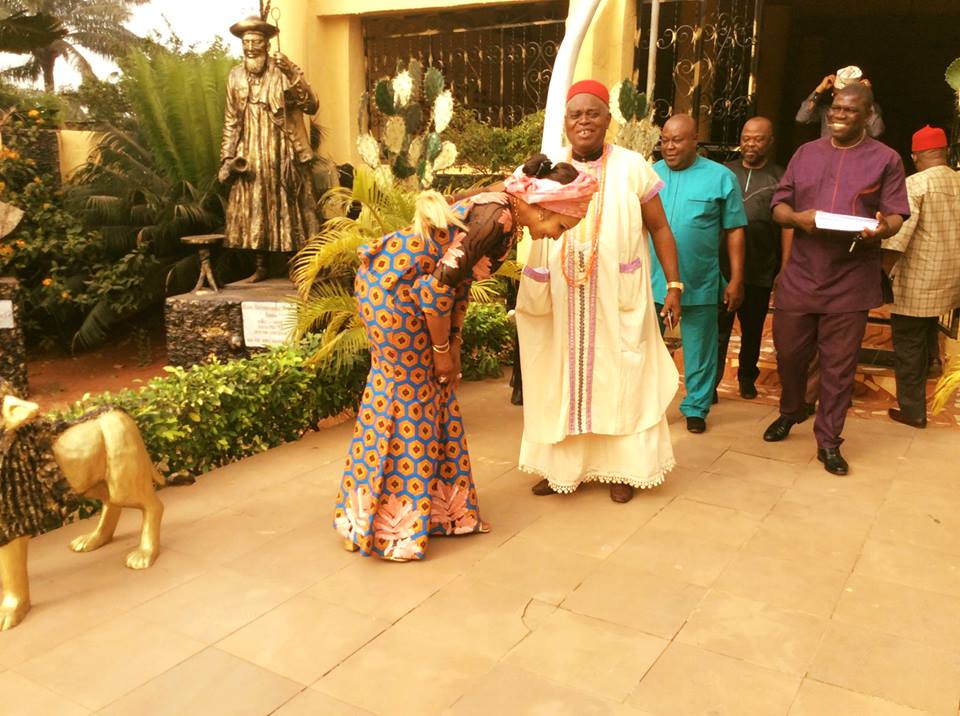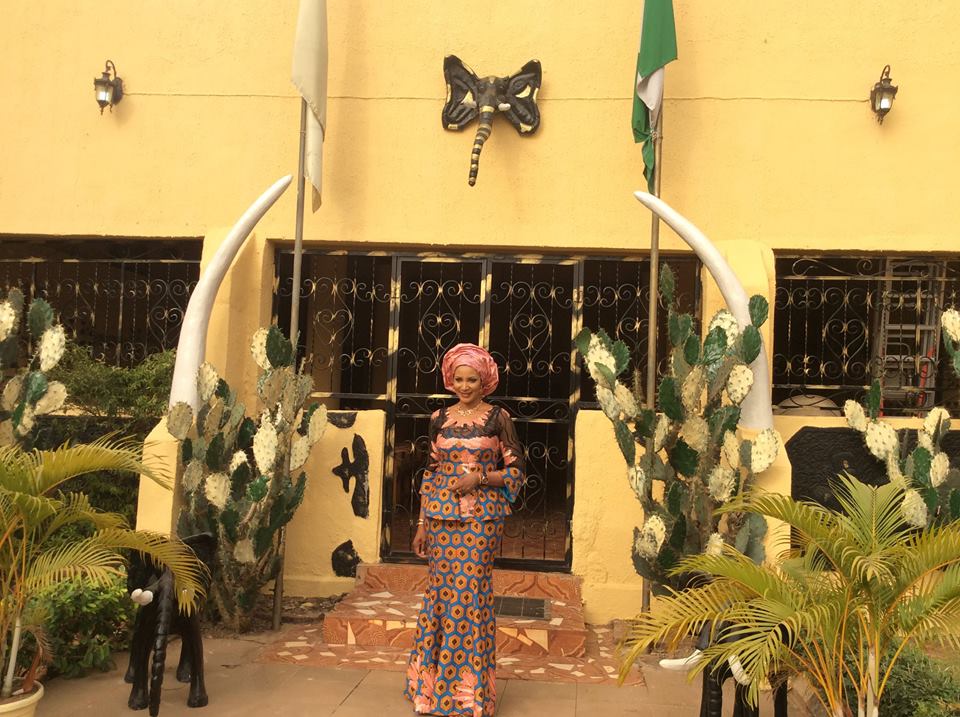 The Ma'nene culture of Indonesia where they dig up the dead from their grave to celebrate them yearly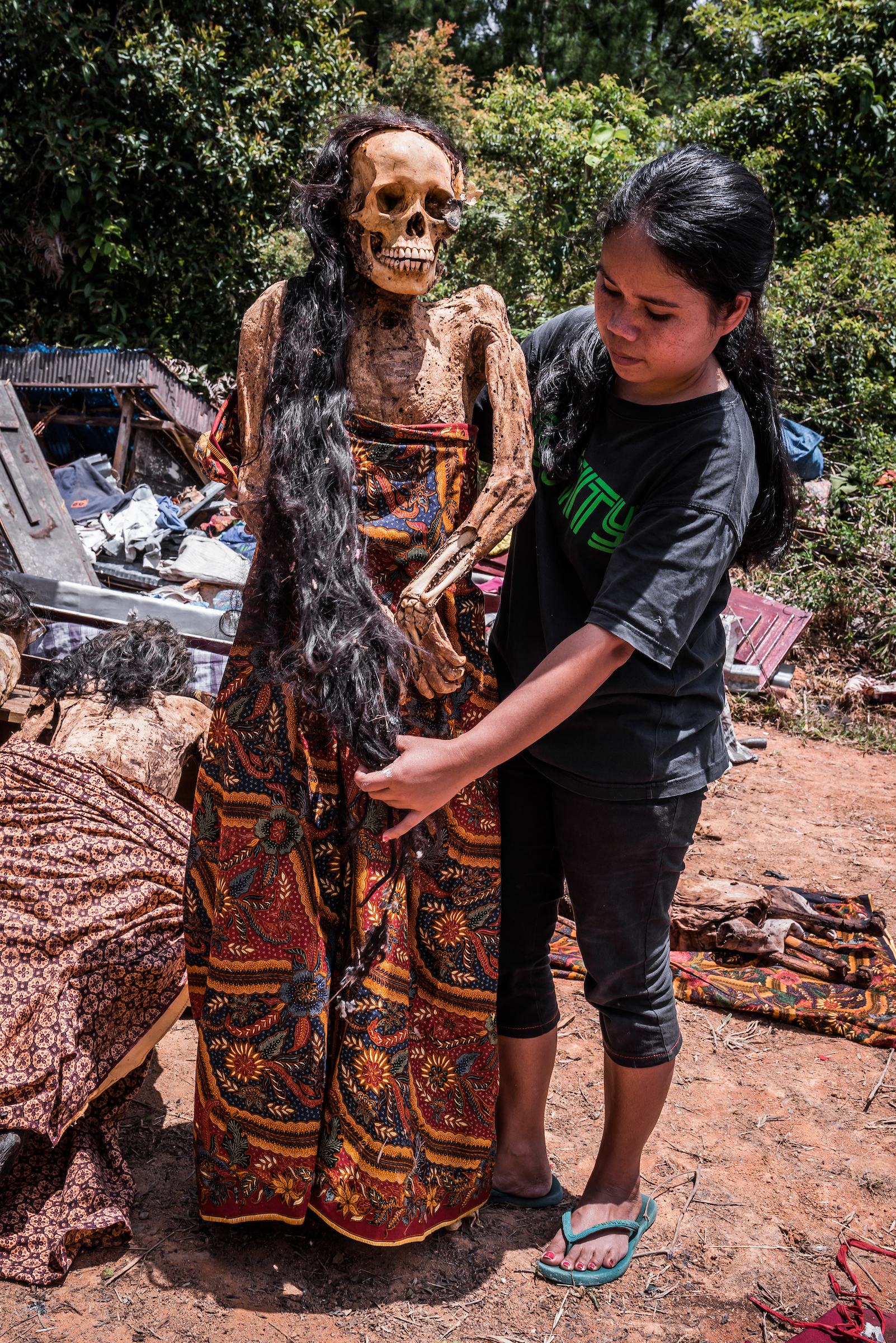 Ok, It is true that letting go of a loved ones can be truly almost impossible especially when death takes them away physically. But what can you do when Death is a natural phenomenon?
However, this does not really apply to the small island of the Toraja people of indonesia who practice the ma'nene ritual, which is the digging up of their dead ones from their graves and celebrating them once in a year. There are fascinating photos of families and their dead one which shows the depth at which they keep their cultural practices.
Before their dead ones are buried at first, most times their bodies are kept for weeks, months, or even years depending on how rich the families are. So the richest of families keep the bodies of their dead ones for years, which they clean, feed and clothe them continually until they are buried, but only to be dug out again once in every year. Sounds weird right? So they are dug out to be cleaned, redressed, fed, and new coffins are made for them. They are actually kept at a place called the house of death, but that is during their death before the first burial which takes weeks, months, or years.
Although Indonesia is known to be a Muslim country, but the Toraja people are mostly Christians. Which does not stop them from practicing the ma'nene culture, even though the church has tried to stop them from engaging in such rituals.
Here are some pictures from the Ma'nene rituals of digging up the dead.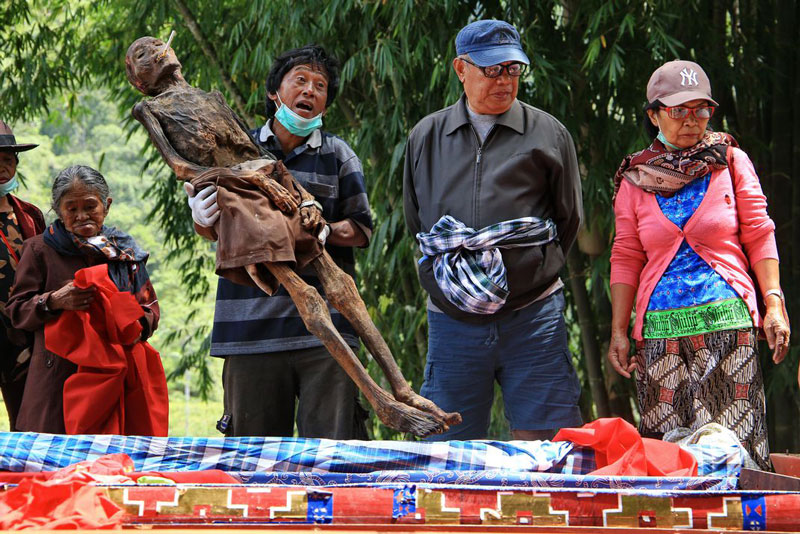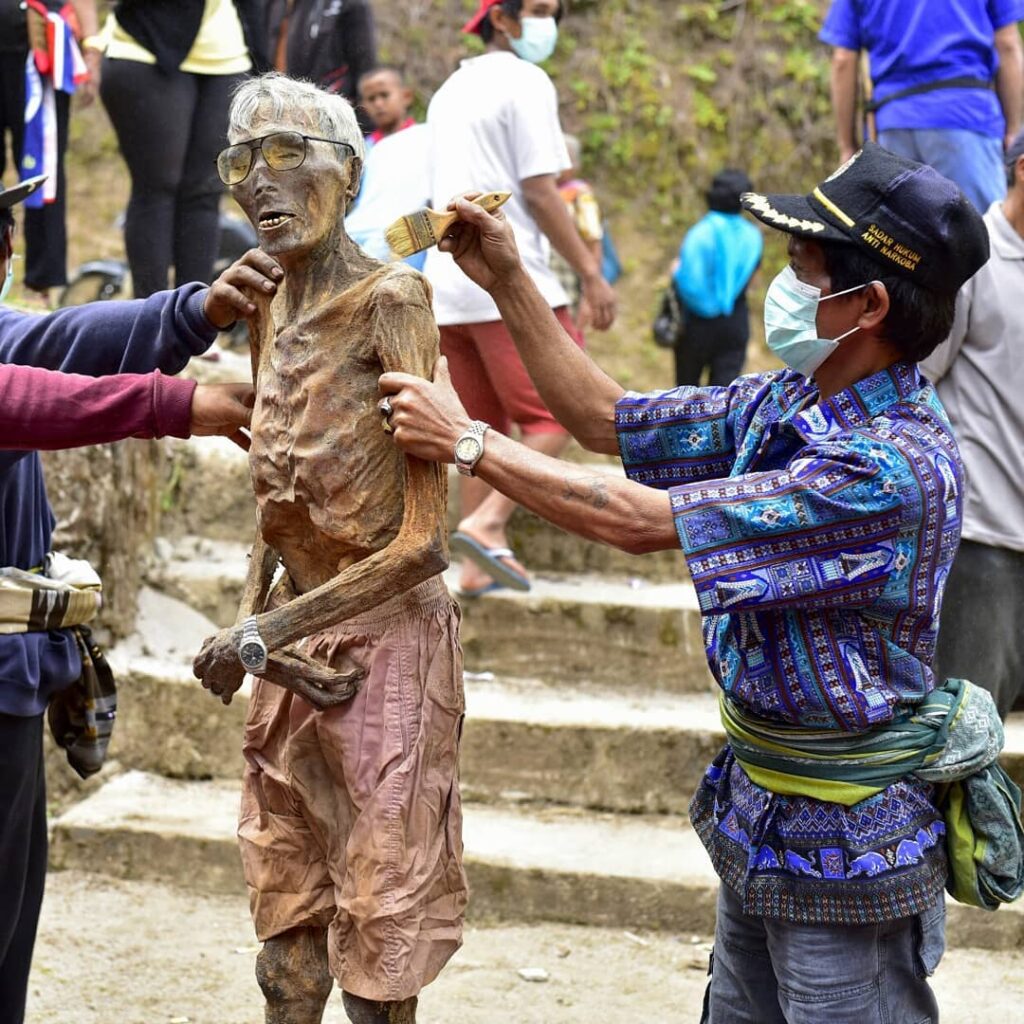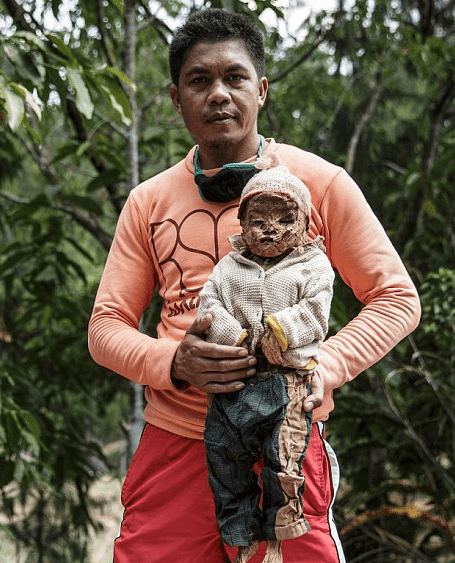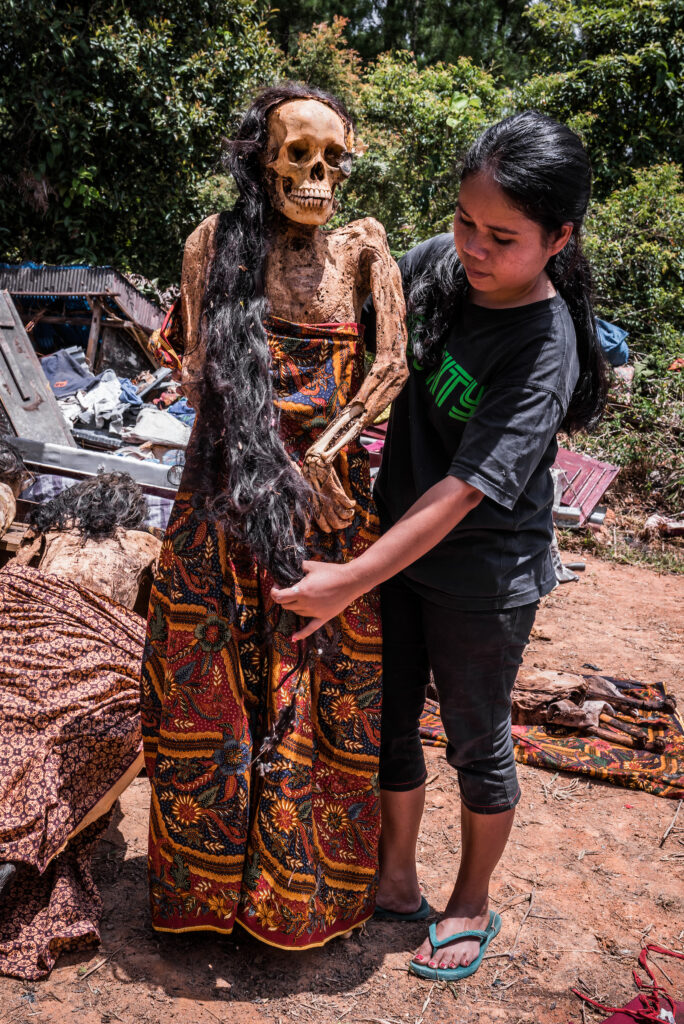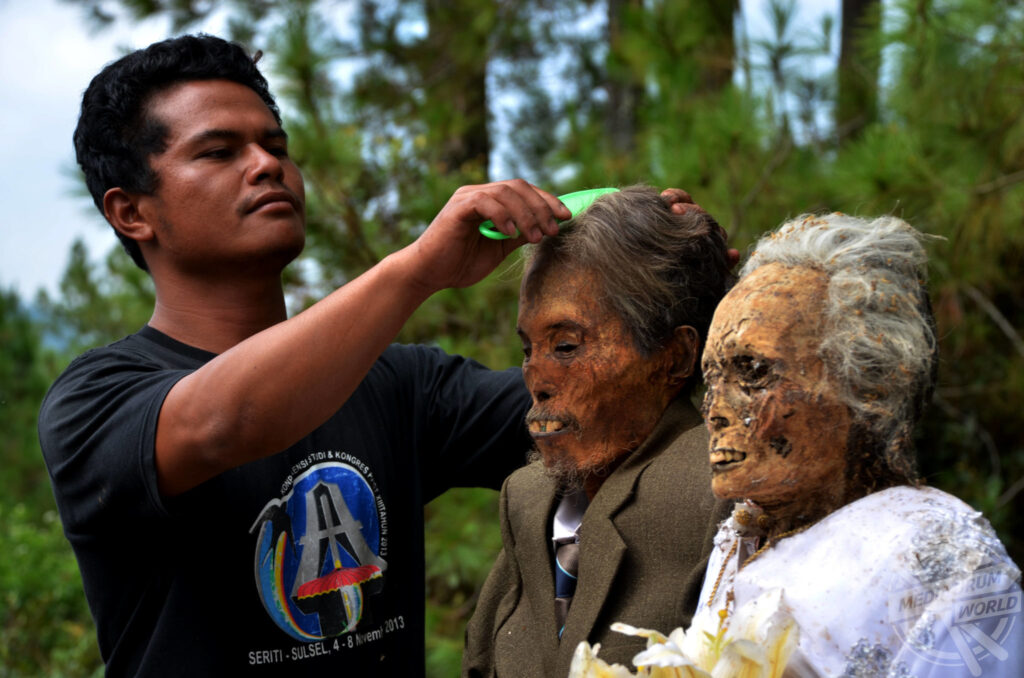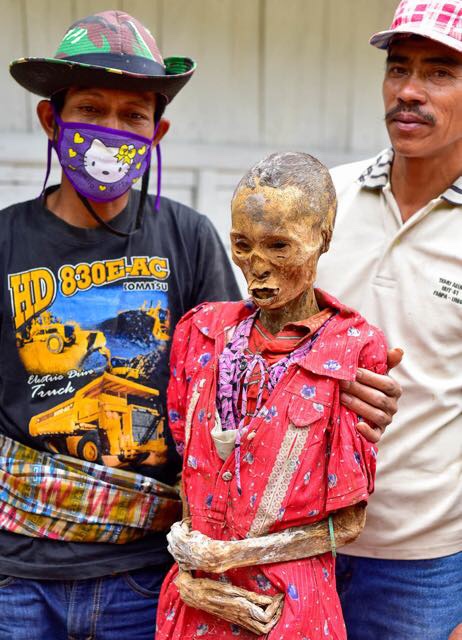 So what do you think about this culture?
READ ALSO: I Won't Allow Tribe, Reigion Ruin Our Beautiful Relationship – Woman
18 Wives Of Alaafin Of Oyo Are Now Available For Suitors – Oyo Chief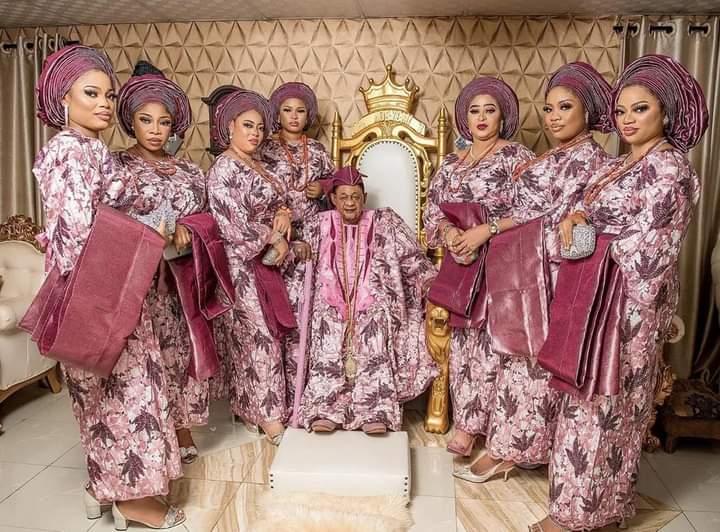 Following the death of the renowned monarch, the 18 wives of Oba Lamidi Adeyemi III, the 45th Alaafin of Oyo, may now be available to suitors without undergoing cleansing rituals.
Oba Adeyemi, 83, died late last Friday after receiving treatment at Afe Babalola University in Ado-Ekiti. And has been buried according to Islamic rites.
Abibat (first wife), Rahmat Adedayo, Mujidat, Rukayat, Folashade, Badirat Ajoke, Memunat Omowunmi, Omobolanle, Moji, Anuoluwapo, Damilola, Chioma, and other Oba Adeyemi's queens are now available for suitors.
"They are not cleansing; they are free to go about their lives," he explained.
Regardless, he stated. "The wives are not allowed to marry an Oyo indigene."
"Now that Alaafin is dead, they will all be asked to leave the palace with their belongings," he added. Despite the fact that they would share the late monarch's properties."
Man Who Accused Diety Of Causing Poverty Gets Arrested By Enugu Police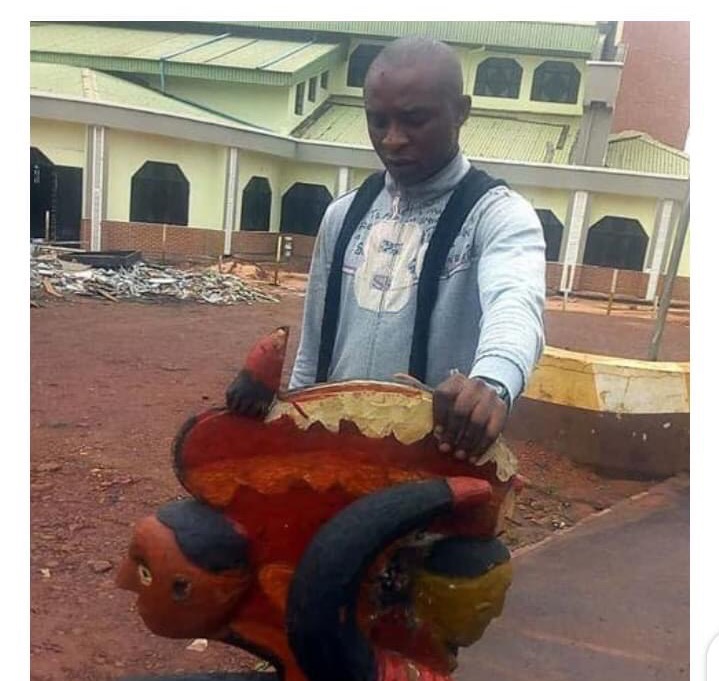 Enugu State Police Command have apprehended a man who took hold of a communal deity arguing that the deity has been tormenting his community with poverty, failure of businesses, and lack of marriage for eligible bachelors, has been arrested by the
Nnajiofor Donatus explained that the deity is responsible for the level of poverty in Ibeku Opi, after crashing out of his thriving honey business job in Anambra State, returning home with nothing to show for his efforts.
Onlookers who were frightened at the sight of the man and the deity, observed that he showed strange behaviour and barked whenever anyone gets close to him, Vanguard reported.
He was said to have acted violently to anyone who tried to stop him from gaining entrance to Okunere adoration museum at St. Theresa's Catholic Church, to liberate Ibeku Opi community out of the fetish powers of the deity.