Chimamanda Adichie 'Falls Out' with French journalist who asked if there're bookshops in Nigeria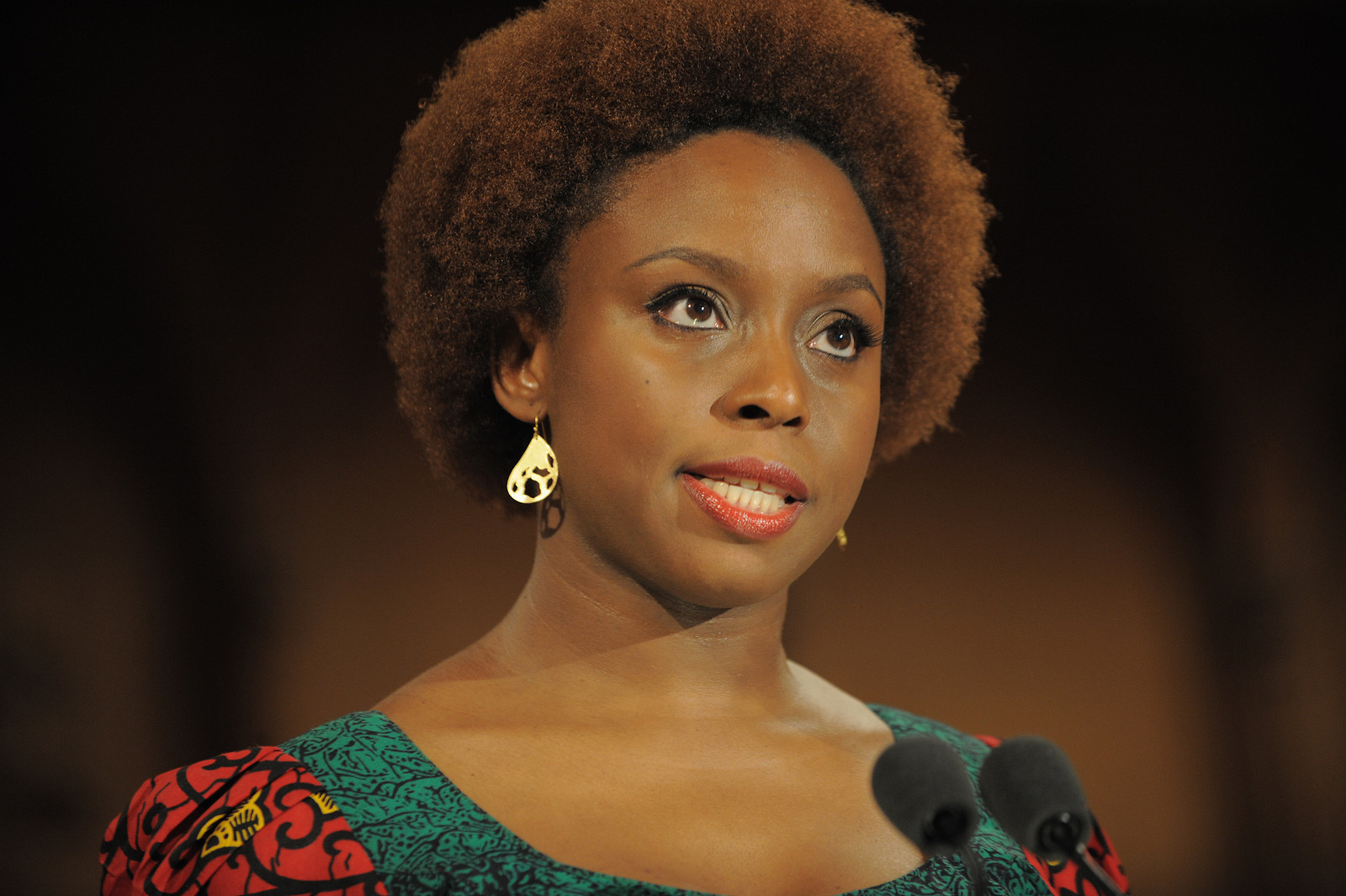 "Are there bookshops in Nigeria?" The question posed by a French journalist last week incensed acclaimed Nigerian novelist Chimamanda Ngozi Adichie.
At an event held in a ritzy Paris government building under crystal chandeliers, Adichie launched a blistering assault on perceived French arrogance.
"I think it reflects very poorly on French people that you have to ask me that question," said Adichie.
"My books are read in Nigeria. They are studied in schools. Not just Nigeria, across the continent in Africa."
The subsequent outrage on social media was perhaps predictable: insults hurled at the French journalist amid accusations of racism and colonial prejudices.
Adichie wasn't done yet. The novelist, who was born in Nigeria but now lives in the United States, followed up with a Facebook post the next day arguing that the bookstore question was "giving legitimacy to a deliberate, entitled, tiresome, sweeping base ignorance about Africa".
But not everyone wholeheartedly agrees. "You can't say there aren't any bookstores or libraries in Nigeria, that's ridiculous," Tabia Princewill, a columnist told AFP.
"But they aren't pretty, and they are often religious books or educational books. In public libraries, there are almost no books," Princewill said.
"It's shameful and it is not being anti-Africa to admit it.
"The African elite don't want to face the reality."
– Polarising question –
The bookstore debate is so polarising because it isn't just about access to books, it's also about the country's troubled education system.
As the population of West Africa's biggest economy explodes, the government is struggling to educate its 190 million people.
Nigeria has a 60 percent literacy rate, one of the lowest among frontier markets, according to investment banking firm Renaissance Capital in a Tuesday note.
There are vast regional discrepancies in the country, with the south boasting much higher literacy rates than the north, yet teacher quality and student attendance are perennial problems.
In her Facebook post, Adichie acknowledged the devastating effect of the Boko Haram jihadist insurgency on bookstores in the northeast.
She said her uncle had owned a store in Maiduguri, capital of northeast Borno State and birthplace of Boko Haram, but it had to close down when the city began to feel "too unsafe".
While the north struggles to counter the fundamentalist ideology of the jihadists, whose name translates to "Western education is forbidden", the south has its own issues.
Neighbourhood bookstores in Lagos, the country's commercial capital with 20 million inhabitants, have to contend with patchy electricity, subsequent mould, and a market flooded with pirated books.
– Pirated books –
Still, some find a way. Kayode Odumosu has always loved books and at age 11, he started working at his school library.
In 1993, Odumosu opened Lagos Book Club in Festac, a small middle-class neighbourhood. His 3,000 second-hand books are stacked tightly next to one another on long metal shelves.
"I sell Shakespeare and all of Chimamanda's novels," he says with pride.
On a recent day in Jazzhole — the bookshop Adichie describes as her "favourite in Lagos" — the power is out and the air is muggy. There are biographies of Afrobeat king Fela Kuti next to books on Tehran and Venice.
Owner Kunle Tejuoso took over the family business in 1975. "Well before the birth of Chimamanda," he said with some amusement.
The bookstore controversy doesn't bother him much. "I'm used to it," he said pragmatically. "When Westerners come to my shop they always have a little shock."
For all Nigeria's problems, books are an integral part of its culture, he said.
"The literary scene is exploding in Nigeria, we have a lot of new writers who make young people want to read.
"Our greatest challenge is the internet. In the past, young people weren't so easily distracted," Tejuoso added, articulating a problem that affects bookstores both in France and Nigeria.
Blackout Looms As Electricity Workers Intend Joining The NLC's Proposed Strike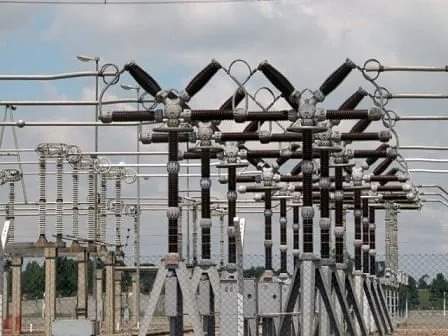 Blackout looms as electricity workers join NLC's proposed strike
The National Union of Electricity Employees (NUEE) has directed its members to withdraw their services nationwide on Wednesday, June 7 and join the strike action proposed by the Nigerian Labour Congress NLC over the removal of fuel subsidy by the Federal government.
In a memo signed by its acting general secretary, Dominic Igwebike, the NUEE urged its members to comply with the directive and stop work from the early hours of Wednesday.
''All National, State and Chapter executives are requested to start the mobilisation of our members in total compliance with this directive. Please note that withdrawal of Services nationwide commences from 0.00 hours of Wednesday, June 7, 2023. You are encouraged to work with the leadership of State Executive Councils (SEC) of the Congress in your various states with a view to having a successful action" the memo reads
The NLC had on Friday, June 2 announced it was embarking on strike on Wednesday, June 7, over the sudden removal of petrol subsidy. NLC argues that palliatives have to be put in place before the Federal government takes such an action that causes serious hardship on the masses.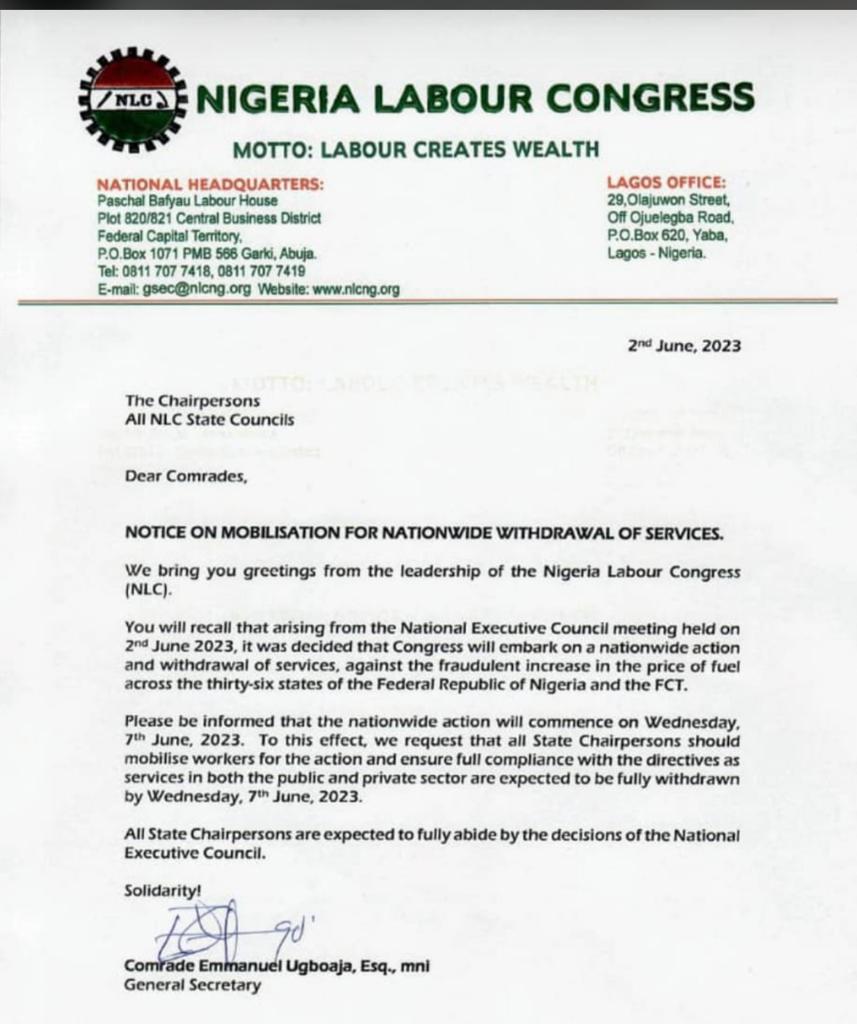 Online "Businesswoman" Arrested In Minna For Allegedly Defrauding Over 100 People Of N150m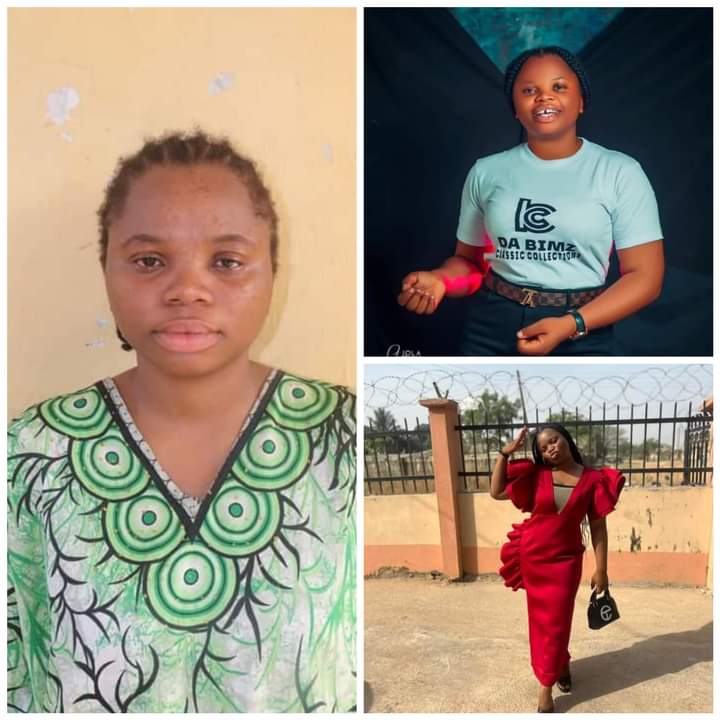 The Niger State Police Command has arrested an online businesswoman, Akinnowonu Damilola Victoria, for allegedly defrauding over one hundred people of N150m.
Spokesperson of the command, DSP Wasiu Abiodun, who disclosed this in a statement on Friday, June 2, 2023, said the suspect deceived her victims that her goods were seized by the Customs after they made orders.
"A case of cheating, criminal breach of trust and internet-related offenses was referred to the Command from Magistrate Court Minna on 22/05/2023 involving one Akinnowonu Damilola Victoria aged 23yrs of Kolawole Street Tunga, Minna," the statement read.
"Immediately the case was referred, Police operatives attached to SCID swung into action and the suspect was arrested with the help of the family and during interrogation, she claimed to have been operating an online business for about a year ago, via a link she discovered on Facebook, by showcasing items such as female clothes, bags, shoes, phones, laptops and other electronic gadgets.
"She said that through this act, she was able to gather many customers online who usually place orders for such items. She asserted further that due to her customers' complaints about price, she took some orders at a low rate and sometimes used the proceed to supply other customers.
"Consequently, piling up orders she could not meet up for other transactions. Preliminary investigation revealed that she deceived her victims that her goods were seized by the Customs. She also rented two warehouses located in Tunga/Kpakungu areas of Minna with over two million naira, which she used to deepen her fraud escapades.
"She confessed that by her rough estimates, she is owing over one hundred customers to the tune of about one hundred and fifty million naira. Presently about 72 victims have so far surfaced at SCID Minna giving the Police, the statements of their ordeal with the suspect.
"The case is under investigation, as the suspect is undergoing interrogation at SCID Minna, and she will be arraigned before the court for prosecution as soon as investigation is concluded."
Jacky Oh Dies at 32 Days After Posting About Getting A Cosmetic Surgery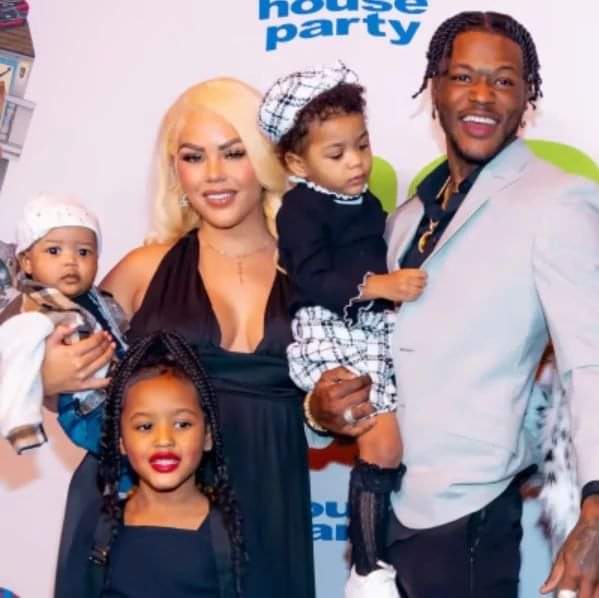 American comedian, DC Young Fly's longtime partner and baby mama Ms Jacky Oh! has passed away at the age of 33.
The former "Wild 'N Out" star died on Wednesday, May 31 in Miami, days after reportedly undergoing a cosmetic procedure.
Jacky's family has confirmed the sad news.
They wrote,
"It is with sadden hearts we share with you that Jakclyn aka Ms Jacky Oh has passed away on Wednesday, May 31st 2023,"
the Smith family said in a statement. "Our family is still processing this very tragic and unexpected loss; we ask that you please give us privacy during this time."
Circumstances surrounding her death are still unknown, but days before her passing, the influencer and former Wild 'N Out star posted on her Instagram page a picture of her posing with Zachary Okhah, MD or better known as Dr. Zach.
In the since-deleted post, she told her followers that she flew to Miami to get a "mommy makeover." She wrote in the caption, "Getting ready for my mommy makeover with Dr. Zach!! Stay tuned to my YouTube for the full reveal!"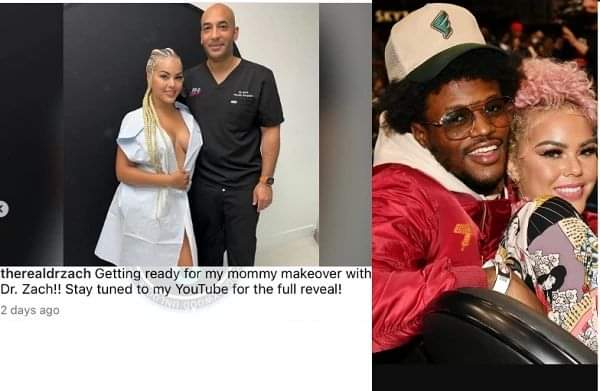 According to Google, A mommy makeover consists of tummy tuck, Breast lifts, Liposuction and Vaginal rejuvenation.
DC Young Fly, 31, and Jacky initially crossed paths in 2015, the same year he emerged as a personality on the MTV series. The pair are parents to three children, daughters Nova and Nala and son Prince.