UK Govt. To Build £700,000 Prison in Nigeria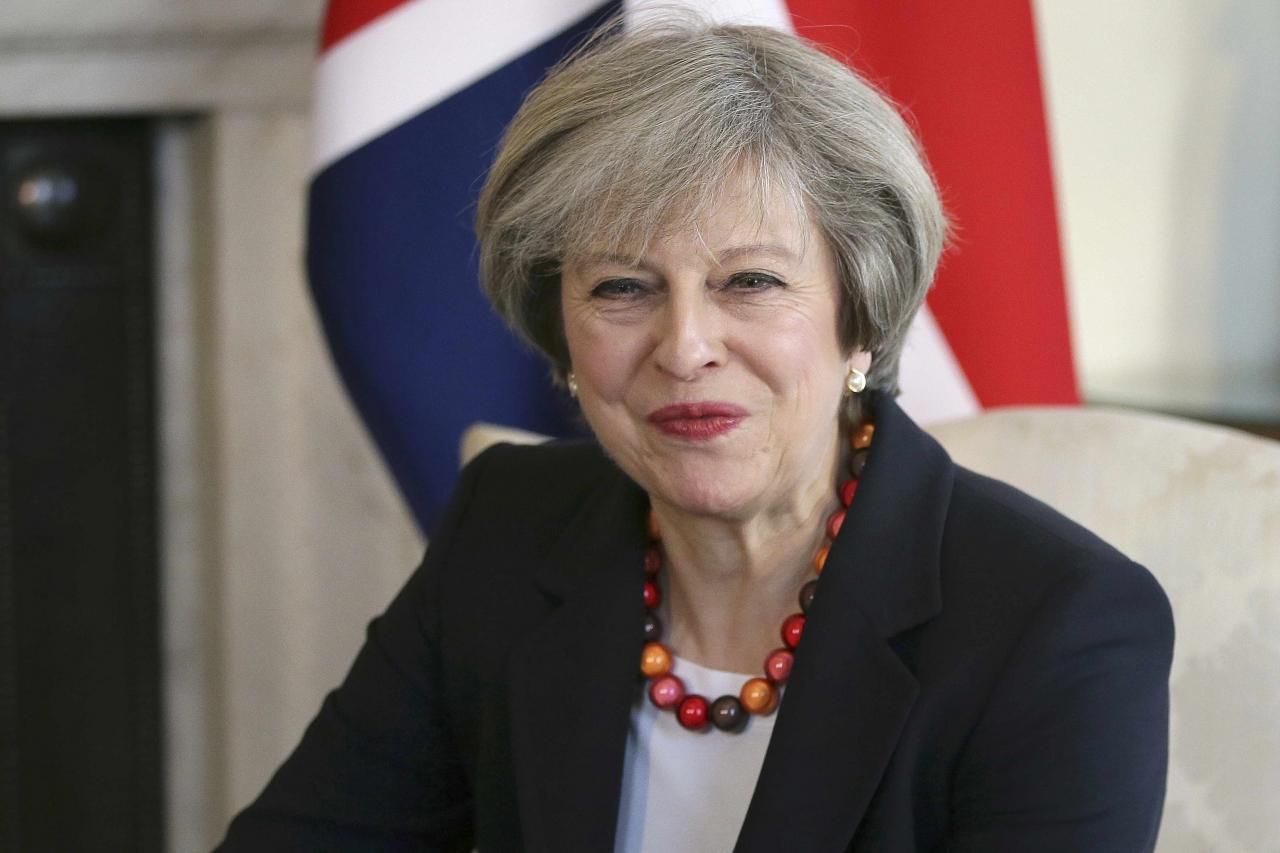 The United Kingdom (UK) government has drawn up plans to build a prison in Nigeria.
The plan, according to a SkyNews report, is to enable the government to transfer prisoners from Britain.
The proposed 112-bed wing, built to United Nations specifications in the Kiri Kiri prison in Lagos, is to be built as part of a compulsory prisoner transfer agreement.
It will cost just under £700,000, according to a statement submitted to Parliament by Foreign Secretary Boris Johnson on Wednesday evening.
"As part of this agreement, eligible prisoners serving criminal sentences in Nigeria and the UK can be returned to complete their sentences in their respective countries," Mr Johnson said.
It follows a deal reached between the two countries signed in 2014.
But poor conditions in some prisons overseas have created a legal barrier to returning foreigners convicted in the UK.
"The Government believes that wherever possible foreign nationals should serve their sentences in their own country," a Foreign Office spokesperson told Sky News.
"Helping Nigeria to improve its prison conditions and increase prison capacity will enable us to transfer more prisoners to Nigeria, which will in turn free up prison places in the UK."
Deals to transfer prisoners in UK jails to their countries of origin have been made with Albania, Rwanda, Jamaica and Libya, and well as Nigeria.
In 2015 the Government pitched an ambitious £25m project to build a 1,500 bed prison in Jamaica, with the aim of sending more than 300 Jamaican inmates with sentences of more than four years there.
But the Jamaican government rejected the deal, with local media quoting ministers as saying the offer was not beneficial to Jamaica and did not cover the prison's full cost.
Mr Johnson said tenders for the planned Nigerian jail had been placed and suppliers identified, bringing the project's total cost to £695,525 including support, monitoring and evaluation.
The bill will be met by the CSSF (Conflict, Stability and Security Fund), he said.
According to House of Commons statistics there were 320 Nigerian nationals in prisons in England and Wales at the end of 2016.
Foreign nationals make up about 12% of the prison population compared to about 9% of the general population.
The annual overall cost of a prison place in England and Wales is about £38,000, according to the Ministry of Justice.
"One-Chance" Victim Dies After Abuja Hospital Allegedly Denied Her Treatment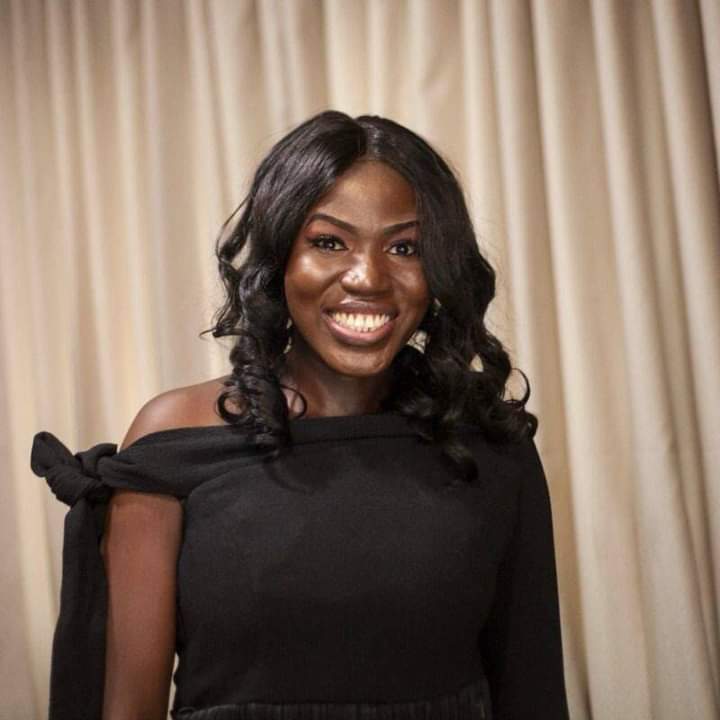 A young lady, Greatness Olorunfemi, a victim of 'one-chance' operators in Abuja, has died after an Abuja hospital allegedly refused to attend to her.
An X user, #Gbemilekhe, who shared the story on Friday, alleged that the hospital in the Maitama area of Abuja asked for a police report before treatment could commence. Olorunfemi sadly passed moments later.
"Greatness was pushed out of a moving vehicle by one-chance criminals in Abuja.
"She was rushed to Maitama General Hospital, and they refused to attend to her, demanding a police report. She died afterwards," the tweet read.
One #Nwaadaz on X, who claimed to be a friend of Olorufemi, shared more details of the sad incident, saying the assailants stabbed Olorunfemi, who bled to death after the hospital rejected her.
"Maitama General Hospital refused to attend to my friend who was stabbed by a one-chance driver in Abuja. They allowed her to bleed to death and locked the emergency ward against her because she didn't have a police report!! Nigeria has failed Greatness!," the user tweeted.
Here's the video report.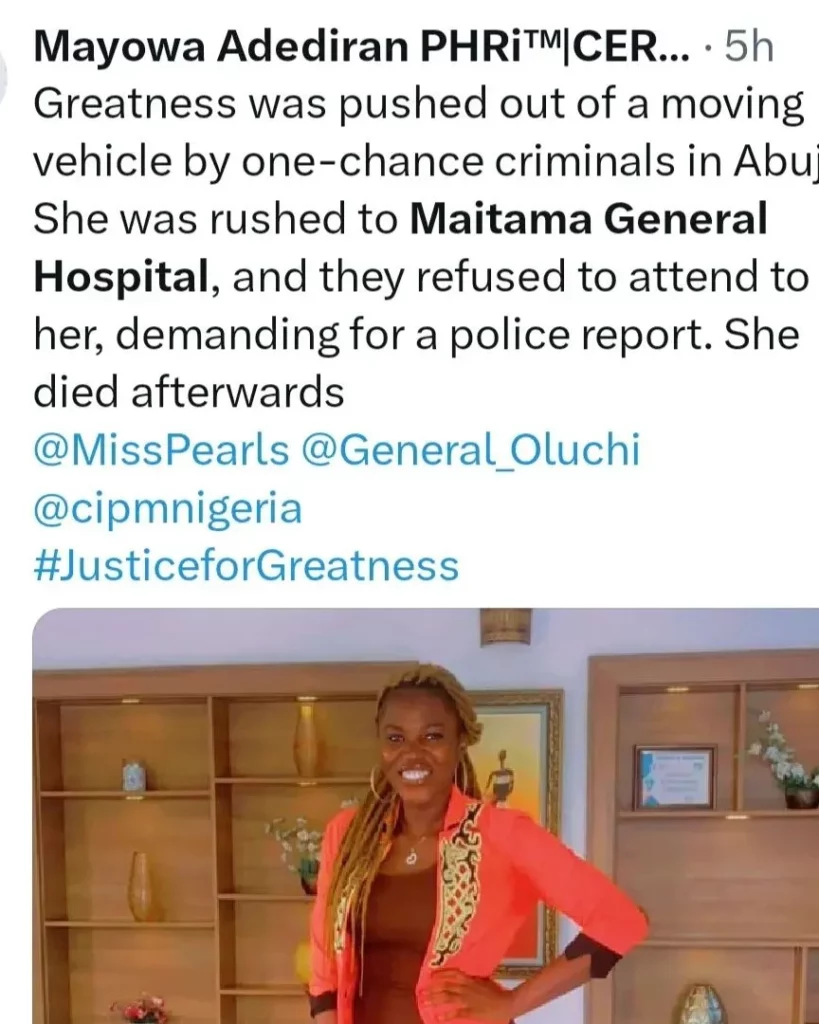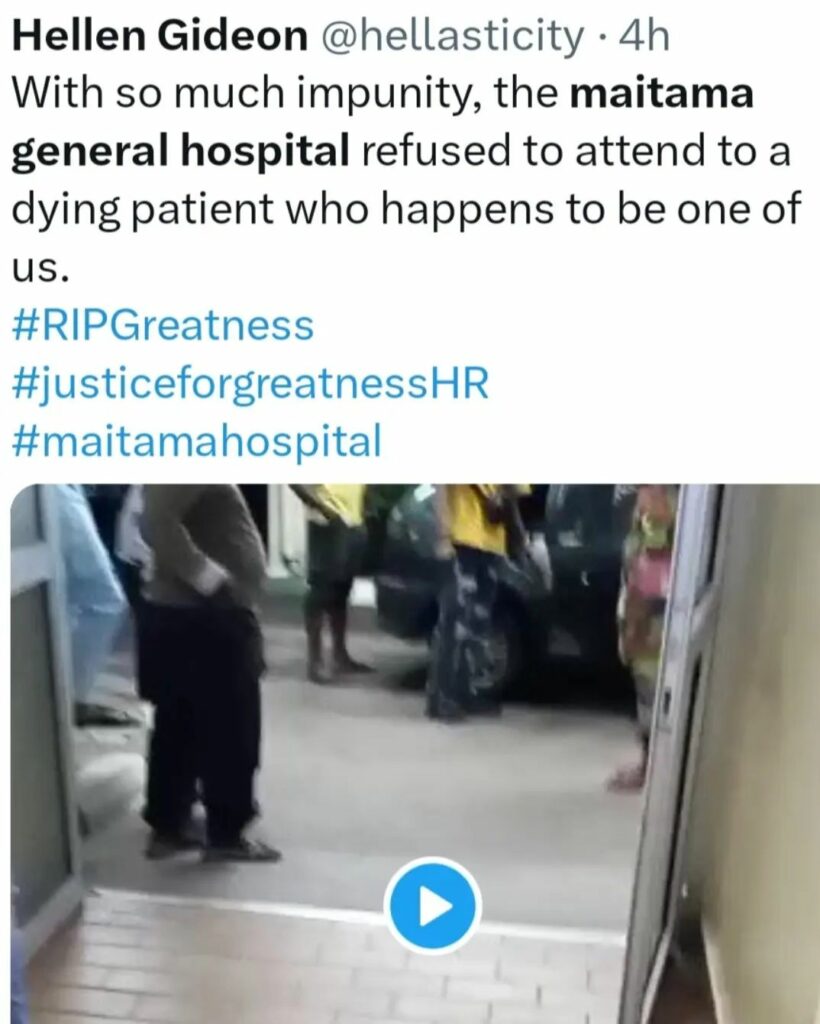 Nelson Mandela's Granddaughter, Zoleka Dead; She Wrote A List Of People Not Allowed At Her Funeral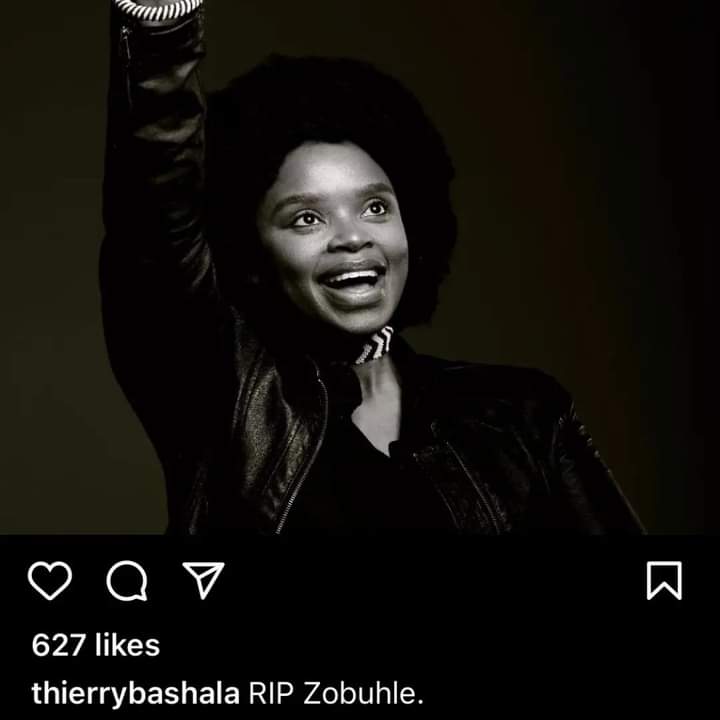 The list revealed includes her ex-husband and father of two of her kids, Thierry Bashala.
Although Bashala had mourned her on Instagram after her death.
Zoleka also listed some relatives who sexually abused her. She said those on the list with a dot (.) against their names abused her sexually and are not allowed near her dead body.
She added on the list that she is close to including her sisters, dad, and step mom to the list.
Zoleka died on Sept. 25, 2023, after a long battle with cancer.
The author had survived cancer twice, before it came back a third time and she passed at the age of 43.
She was treated for breast cancer in 2011. It returned in 2016 and she beat it again. Sadly, she announced in August 2022 that she had been diagnosed with bone metastasis.
Via her instagram account where she documents her journey, she disclosed that the cancer had mestastasized to her bones and liver.
Sadly, she died earlier this week, leaving behind 4 of her 6 children.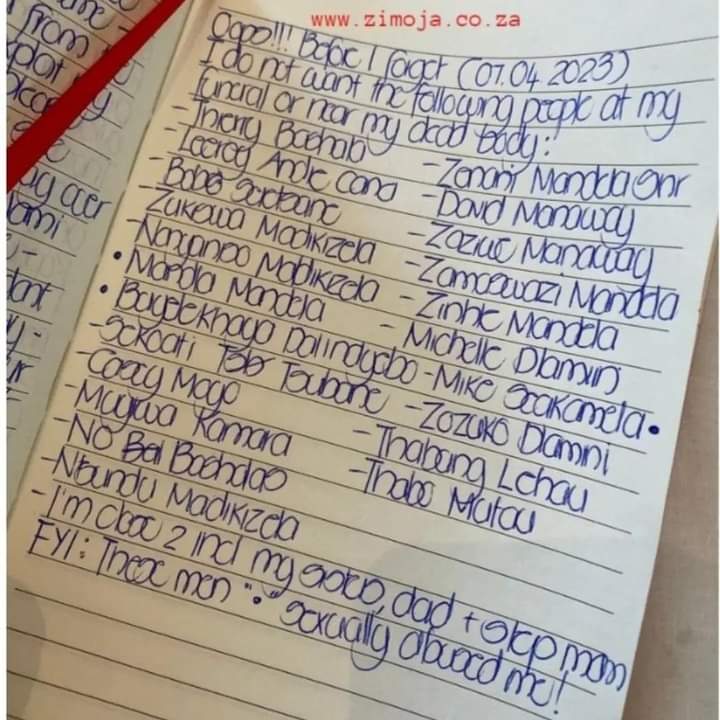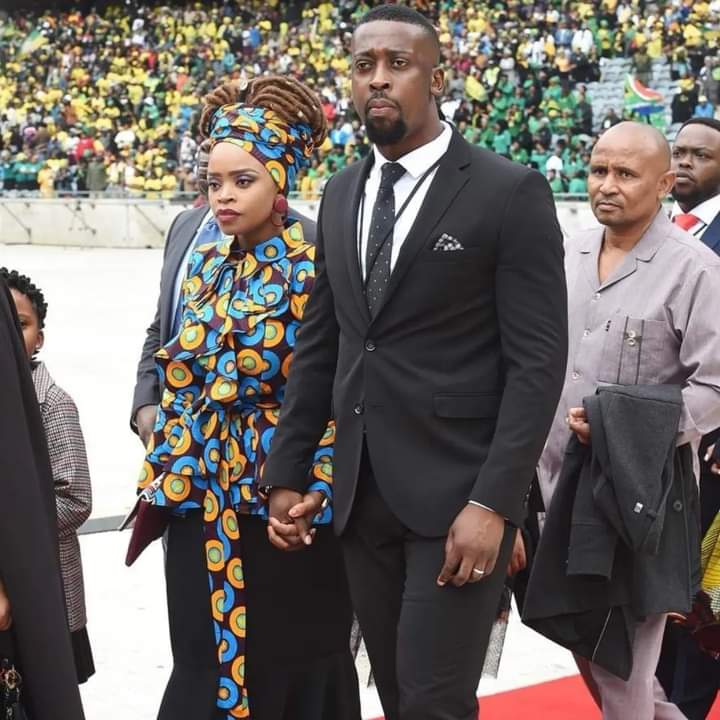 May her soul rest in peace.
Protest As New Minister For Works, Dave Umahi Locks Out Late Comers From Work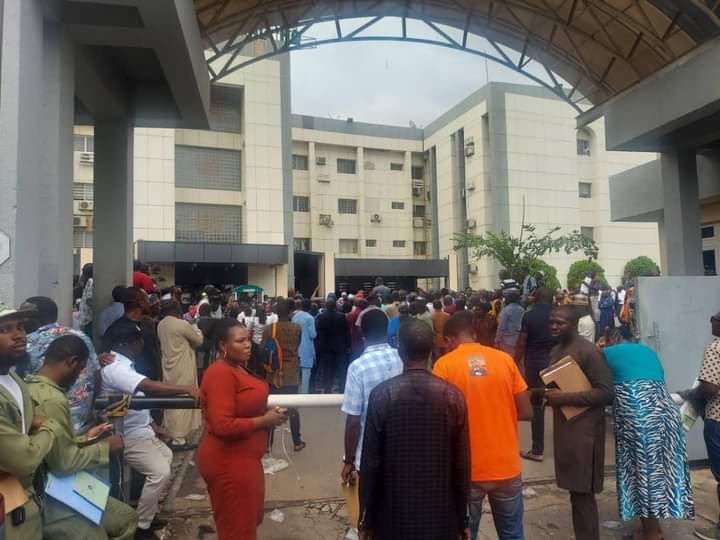 There was apprehension at the Works ministry on Thursday as protesting civil servants asked for the Removal of the new minister, Dave Umahi, After he locked out over 300 staff and directors who resumed work late.
The public servants expressing their displeasure also demanded an apology from the minister.
Earlier, the minister upon resumption at 9.30 am was said to have prevented workers who came to work late from gaining access to the ministry for over four hours.
However, after the gate was opened, the workers, comprising both Housing and Works Ministry, refused to enter the ministry and resorted to an impromptu protest barricaded the entrance gates.