FG stops movement of herdsmen in Benue, Taraba, 3 other states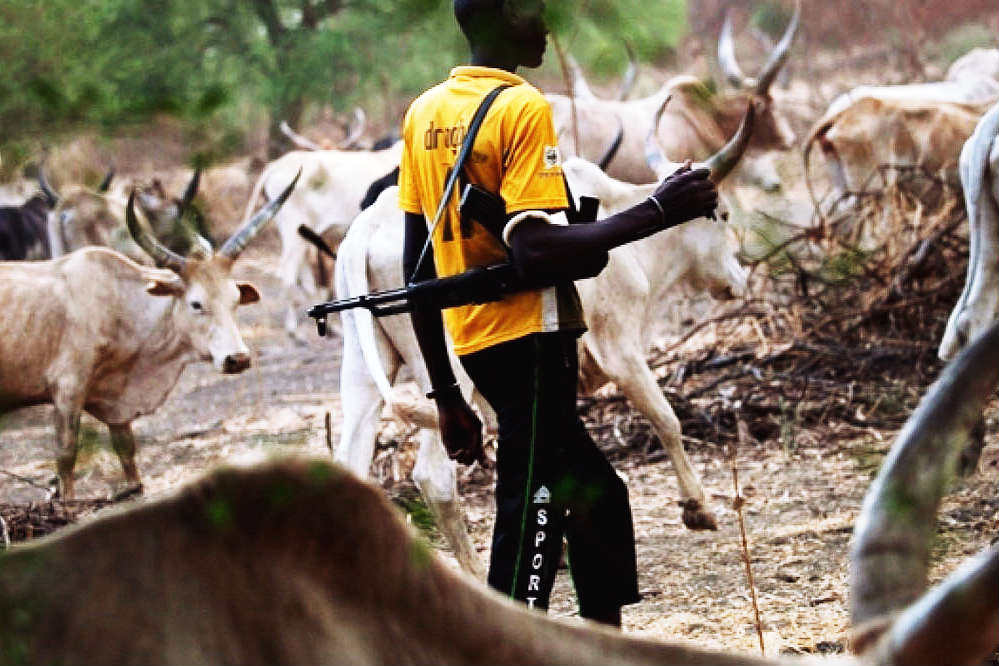 The National Economic Council (NEC) on Thursday agreed to stop movement of herdsmen in the country, starting with the five mostly affected states of Benue, Taraba, Adamawa, Kaduna and Plateau.
The Council also supported the immediate creation of ranches across the country.
Ebonyi State Governor, Dave Umahi, disclosed this to State House correspondents at the end of the NEC meeting chaired by Vice President Yemi Osinbajo.
According to him, the five mostly affected states which had witnessed herdsmen killings will be expected to make land available for the ranches.
He said through ranching, the nomadic herdsmen and their families would be able to access good medical facilities and good schools for their children if they stay in one place.
Staying in a ranch, he said, would also improve the well-being of the cattle.
The governor added that the Federal Government and the affected states would still iron out the interventions expected from the two parties.
He said foreign herdsmen should be able to show some travel documents, even though visa is not allowed for movement in West African.
The Minister of Agriculture, Audu Ogbeh said the federal government would no longer allow the killings to continue.
He said Nigeria may no longer keep to the ECOWAS protocol on free movement of persons. (The Nation)
CGF of Fire Service Lauds Ejiro Agharigho Who Drove Flaming Tanker Away from Residential Area
The incident happened at Agbarho, Ugheli North Local Government Area, Delta State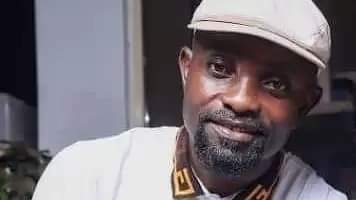 The Controller General of the Federal Fire Service, Engr. Jaji Abdulganiyu, has noted the bravery shown by Mr. Ejiro Agharigho, a tanker driver, who on Saturday the 10th of June, drove a Petrol laden tanker engulfed in flames away from a highly populated area where the incident occurred to an open field, far away from residential area.
The incident happened at Agbarho, Ugheli North Local Government Area, Delta State. It would have been a black saturday for the community, Delta state and Nigeria at large, but for the bravery and HEROIC intervention of Mr. Agharigho Ejiro.
The Controller General also noted the fire would have consumed the area and caused untold damage to lives and property but for Mr Agharigho Ejiro 's uncommon fearlessness and promptness in driving away the burning truck not regarding the risk to his life.
This, the CGF described as an act of ultimate Heroism and one that should be celebrated by all.
"On behalf of Men of the Federal Fire Service and Nigerians in general, I commend Mr. Ejiro for his heroic spectacle and aptness in forestalling a major fire disaster from happening," said the CGF.
He also thanked Mr. Ejiro for first putting the lives of others before his. To him, this is what humanity is all about.
Also, the CGF has urged all Nigerians to emulate Mr. Agharigho Ejiro, ready to defend the country at all times and copy his act of heroism.
On a final note, the controller General of fire, urged all Nigerians to be fire safety conscious at all times and to see fire safety as everyone's responsibility.
He also advised that fire extinguishers and arresters be made available at all fuel dispensing places and all staff of fuel stations should be acquainted with fire prevention tips.
PHOTOS: Ex-convict Returns To Nigeria With 4.56kg Of Cocaine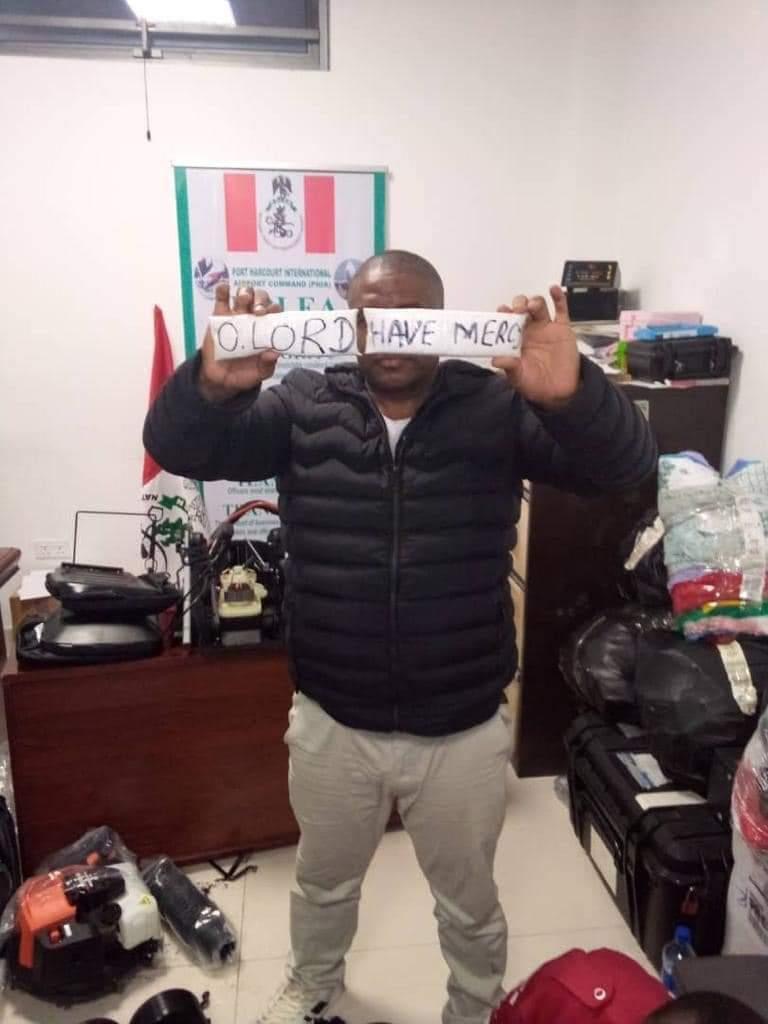 An ex-convict, Okechukwu Francis Amaechi, has been arrested by the National Drug Law Enforcement Agency at the Port Harcourt International Airport for importing cocaine.
The agency in a statement issued on Sunday said Okechukwu finished serving a drug trafficking prison sentence in Brazil in March 2022.
Okechukwu was caught with 4.56kg crack concealed in lawnmower tyres.
UK Government Denies Declaring IPOB Terrorist Organisation
By Sandra Ani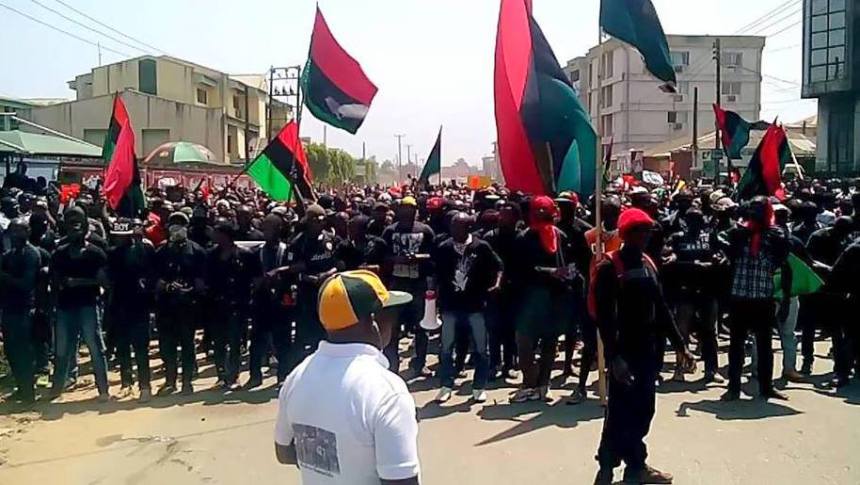 The British High Commission Abuja has described as inaccurate the reports making rounds that United Kingdom (UK) has added the Indigenous People of Biafra (IPOB) to the UK's list of terrorist groups or organisations banned under UK law.
In a statement made available to GrassRoots.ng, titled: "British High Commission Abuja on the UK Government Publications of the 13 April Country Policy and Information Note: 'Nigeria: Separatist groups in the South East'", the Commission said, "These reports are untrue. The 'Indigenous People of Biafra" (IPOB) is not a proscribed organisation in the UK".
"The inaccurate reporting relates to the 13 April 2022 publication by the UK Government of a revised Country Policy and Information note (CPIN) on separatist groups in SE Nigeria, including the Indigenous People of Biafra (IPOB). CPINs provide country of origin information (COI) and analysis of COI for use by UK Government decision-makers handling particular types of protection and human rights claims.
"All asylum and human rights claims made in the UK are considered on their individual facts in accordance with our obligations under the UN Refugee Convention and European Convention on Human Rights, taking into account relevant background country information and case law.
"The CPIN on separatist groups in the South East, including the Indigenous People of Biafra (IPOB), provides a general assessment of risks faced by individuals belonging to those groups. These assessments are based on an analysis of publicly available country information obtained from a wide range of reliable sources including media outlets; UK and other governments; local, national and international organisations; and non-government organisations.
"This CPIN also acknowledges that the Nigerian government has proscribed IPOB as a terrorist organisation, some members of IPOB have reportedly used violence against the state and members of the public, and advises that persons who have committed human rights abuses must not be granted protection".
The document is publicly available on our UK Government website, Gov.UK here.