Helpsphere foundation spotted at special Children's centre Uyo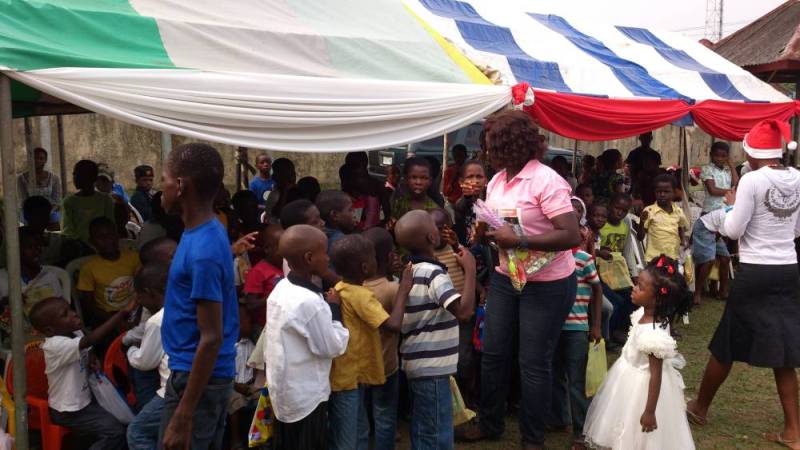 By Sandra Nnaemeka
Imagine the church without children, schools without children, recreational centers without children, malls without children, imagine a family without a child.
Children are peculiar creatures to from God to humanity and also one of the greatest treasures of every nation.
There would be absolutely no generation without children. Why? Because every father was once a child, every mother was once a child, and every leader was once a child.
Childhood is a very precious phase of life. A time of investments.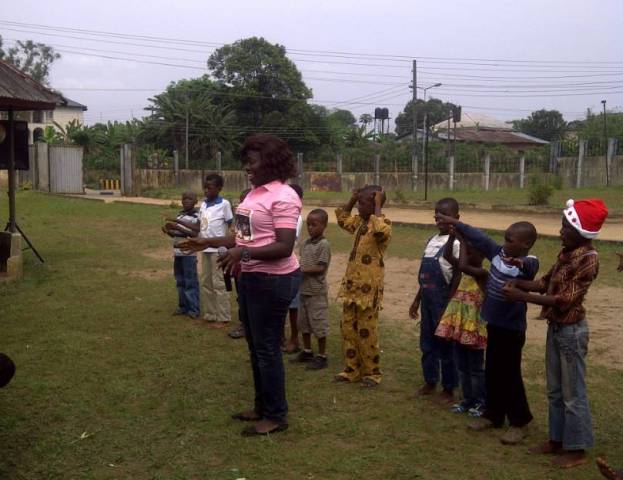 To get a nation right you must get the younger generation right. And for this to effectively manifest in the lives of the younger generation we must collectively impact positively in them regardless of religion, tribe, colour, race, blood relation, etc.
We must show love, teach morals and impact knowledge into a child's life. What we invest in them today, is what they will also manifest tomorrow as the future generation.
In this vein, every 27th may, we as a Nation acknowledge this day to celebrate children thereby giving them a sense of belonging.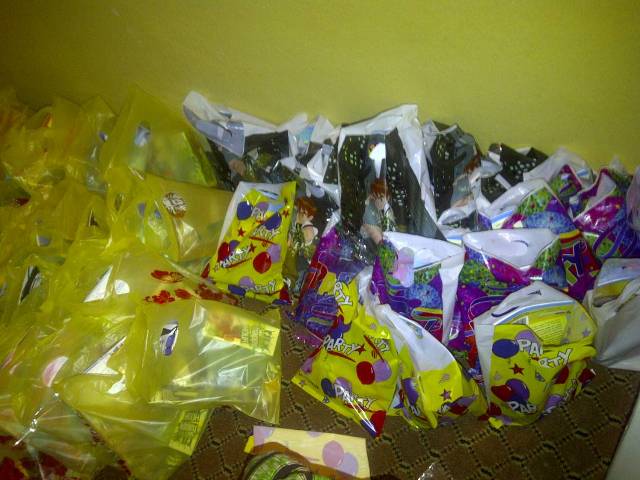 It's a time when parents, guardians, adults, are reminded of the importance of children. In most churches some of the activities on that day is usually coordinated by children.
Most Non-governmental organizations also seize the opportunity to visit some orphanage homes.
This year, Helpsphere Foundation was part of the celebration at Children centre in Uyo, Akwa-Ibom State.
The team shared gift items and feted children on ground.
We celebrate every child, the orphan children, motherless, homeless, the destitute. We believe in them and what they carry.
We also remember the children that were victims of the Fulani herdsmen attack in Benue and other states. May their souls rest in Peace! Amen.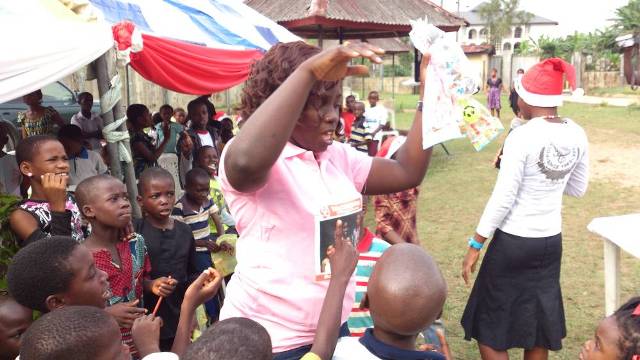 We at grassroots.ng say Happy children's day to every child out there.

RECALP Annual Summit Unveils Ndubuisi Ekekwe, other Speakers for its 8th edition
The RECALP is organized by the Young Adults and Youth Affairs of the RCCG Lagos Province 19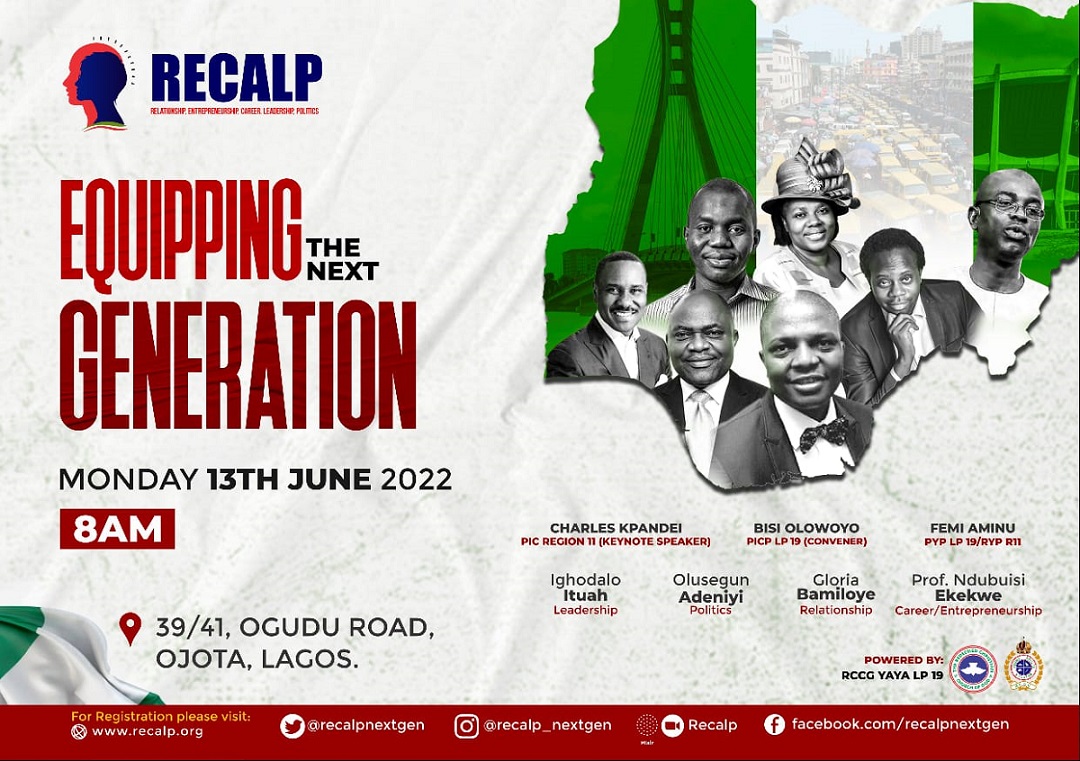 The city of Lagos is set for another powerful youth convergence and empowerment program as the much-anticipated RECALP 2022 Summit will hold on June 13, 2022 at the Redeemed Christian Church of God (RCCG), Lagos Province 19 auditorium in Ogudu, Lagos.
The RECALP, organized by the Young Adults and Youth Affairs of the RCCG Lagos Province 19, is reputed to be one of the big convergence of youths in Nigeria mainly the Generation Z and millennials,
The Summit is a platform to equip the new generation leaders and stimulate attendees, mostly young people to align with plausible steps to attain their life goals on issues of relationship, entrepreneurship, career, leadership and politics, as well as empower emerging entrepreneurs.
According to the host, Femi Aminu, this year's edition is a greater convergence of youths who will be nurtured and guided to greater achievements.
Speakers expected include: Pastor Ituah Ighodalo; senior pastor and founder of the Trinity House, Lagos and also a senior partner in SIAO – a professional services firm, Prof. Ndubuisi Ekekwe; the Founder of African Institution of Technology and Lead Faculty for Tekedia Institute, Mr. Olusegun Adeniyi is currently the Chairman of the Editorial Board of THISDAY Newspapers where he writes a weekly column, 'The Verdict, Evang. Gloria Bamiloye is the Co-founder and Co-president of The Mount Zion Faith Ministries International, Nigeria. The keynote speaker for this edition is Pastor Charles Kpandei, the Head of the Blessed family and Pastor in charge of Region 11
Commenting on the programme, the Pastor in charge of Lagos province 19, Pastor Bisi Olowoyo said over the years, RECALP Summit has recorded tremendous progress and growth in geometric proportions. And we believe God that the 8th Edition will be another time full with insights and testimonies
Olowoyo said that as part of the strategy to deepen the reach of the event, RECALP 2022 would be telecast live online and on DoveTV. The programme will also be streamed live on the onlinetv Kairos WebTV.
RECALP Summit commenced in 2015 as an annual youth programme.
RECALP 2022 Summit offers great opportunity through empowerment, networking and exhibition for emerging and aspiring entrepreneurs, an improvement and deeper inclusion as this is the 8th edition. Attendance at the five-hour summit remains free and registration can be made here.
NCC, NITDA, GBB, Zoho, Others Support #AfriTECH2021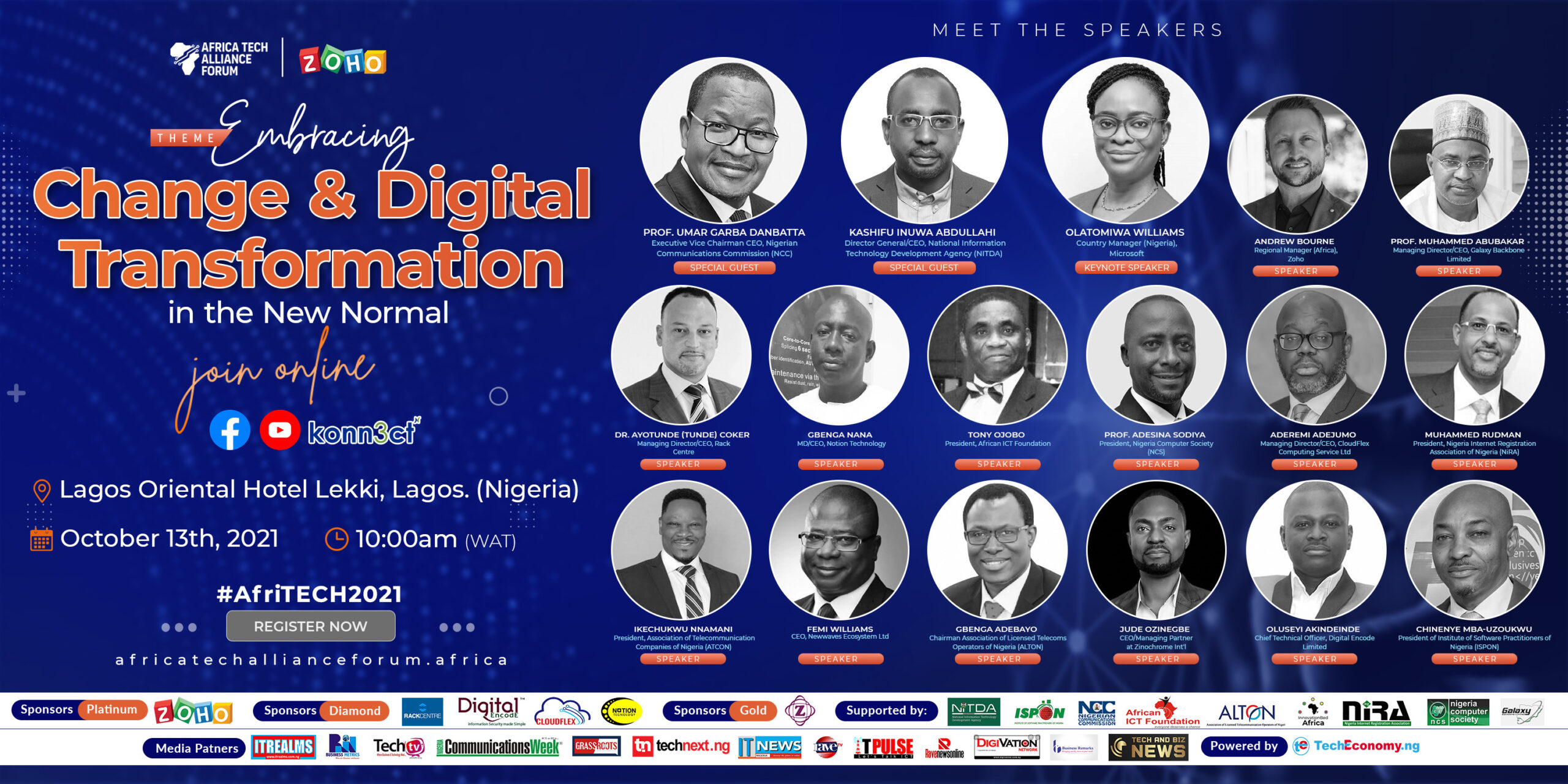 Africa Tech Alliance Forum 2021 (#AfriTECH) has received support from the Nigerian Communications Commission (NCC), National Information Technology Development Agency (NITDA), African ICT Foundation (AfictF) and InnovationBed.Africa.
The Forum sponsored by Zoho (Platinum sponsor), Rack Centre, CloudFlex Computing Limited Digital Encode, Galaxy Backbone Limited, Notion Technologies, NewWave Ecosystems Limited (Konn3ct.com) and Zinochrome International Nigeria Limited, also enjoys supports from the Association of Telecommunication Companies of Nigeria (ATCON), Association of Licensed Telecom Operators of Nigeria (ALTON), Nigeria Internet Registration Association (NiRA), Nigeria Computer Society (NCS) and the Institute of Software Practitioners of Nigeria (ISPON).
The hybride event (both online and physical) which will place on Wednesday, October 13, 2021 at Oriental Hotel, Lekki Lagos by 10:00am has Zoho Corporation as the Lead Sponsor.
Audience at #AfriTECH2021 will cut across C-Suite Executives, Founders, Presidents of Companies/Organisations, Presidents of Industry Associations, Startups/Entrepreneurs and Government officials, etc.
In a statement signed by Peter Oluka, the editor of TechEconomy.ng; the organisers of #AfriTECH2021, he said, COVID-19 has pushed businesses over the technology tipping point—and transformed business forever.
"Recent surveys and reports from PwC, Microsoft, McKinsey, IDC, etc., find that responses to COVID-19 have speeded the adoption of digital technologies by several years—and that many of these changes could be here for the long haul". It is important to know how these apply to your organisation and how to source the skills needed to sustain your organisation", he said.
This, Oluka added, informed the choice of the central theme of the Forum: 'Embracing Change and Digital Transformation in the 'New Normal'.
Speakers:
Olatomiwa Williams, the Country Manager of Microsoft Nigeria, will deliver the keynote address.
Other confirmed special guests and speakers are; Prof. Umar Garba Danbatta, executive vice chairman, Nigerian Communications Commission (NCC); Mr. Kashifu Inuwa Abdullahi, director general, National Information Technology Development Agency (NITDA); Prof. Muhammed Abubakar, managing director/CEO, Galaxy Backbone Limited; Dr. Ayotunde (Tunde) Coker, managing director/CEO, Rack Centre; Dr. Oluseyi Akindeinde, chief technical officer, Digital Encode Limited; Engr. Gbenga Adebayo, chairman, Association of Licensed Telecom Operators of Nigeria (ALTON), Engr. Ikechukwu Nnamani, president, Association of Telecommunication Companies of Nigeria (ATCON); Prof. Adesina Sodiya, president, Nigeria Computer Society, Mr. Aderemi Adejumo, MD/CEO, Cloudflex Computing Service Limited, Mr. Tony Ojobo, president, Africa ICT Foundation (AFictF); Mr. Muhammed Rudman, president, Nigeria Internet Registration Association of Nigeria (NiRA), Mr. Chinenye Mba-Uzoukwu, president, Institute of Software Practitioners of Nigeria (ISPON), Jude Ozinegbe, CEO/Managing Partner at Zinochrome Int'l; Mr. Gbenga Nana, MD/CEO, Notion Technology Limited; Mr. Femi Williams, MD/CEO, NewWave Ecosystems Limited, amongst others.
Participation
Participation at the Forum is FREE, but participants are expected to pre-register via the link: https://africatechallianceforum.africa/ to have opportunity to witness the keynote address, goodwill messages, product launches, brand promotion, panel sessions and the inaugural #AfriTECH Awards/recognition.
The Forum which has received supports from NCC, NITDA, Rack Centre, Digital Encode, Galaxy Backbone Limited, Zinochrome Int'lalso enjoys media coverage by TechNext.ng, ITPulse.com.ng; ITNewsNigeria.ng;NigeriaCommunicationsWeek.com.ng; TechTv.net.ng; Rave TV; GrassRoots.ng; ITRealms.com.ng, Digivation Network and TechandBiz.com.ng, BusinessRemarks, Businessmetrics amongst others.
Hogan Lovells, Bentsi-Enchill, Letsa & Ankomah To Organize Workshop On Dispute Management In Africa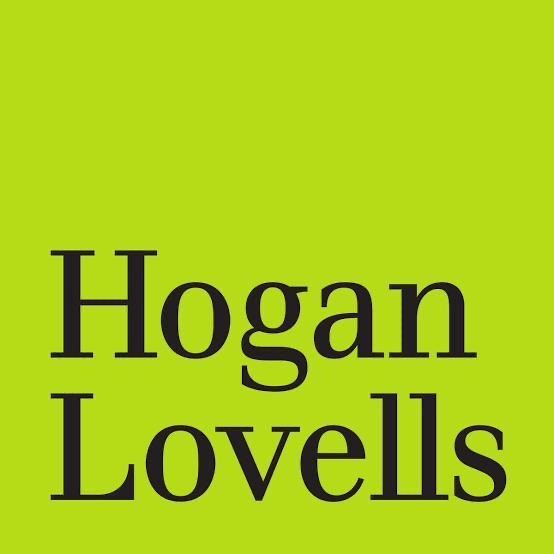 Global law firm Hogan Lovells, in collaboration with Ghanaian law firm Bentsi-Enchill, Letsa & Ankomah hosted a two-day Power Sector focused Virtual Sessions organized as part of the Lagos Chamber of Commerce International Arbitration Centre (LACIAC) & Association for Consulting Engineering in Nigeria (ACEN) Second Regional Training Workshop on Dispute Management in Africa Infrastructure Projects (DIMAP) 2020 with the support of Aluko & Oyebode, and Funmi Roberts & Co.
The workshop which took place virtually on the 6th and 7th of October 2020 focused on construction projects in the power sector and presented an opportunity for participants to engage on prospects and trends in the power sector, and draw lessons and best legal practices in the management of major power projects in Nigeria and beyond.
The training was delivered by a faculty of experts in the fields of construction, project management, dispute management and dispute resolution, and participants included professionals from the public and private sectors active in the power industry.
The panel of speakers included Hogan Lovells London-based Partners Nathan Searle (International Arbitration) and Angus Rankin (International Arbitration, and Construction & Engineering), and International Arbitration and Construction & Engineering colleagues, Dr Ademola Bamgbose (London) and Ilham Kabbouri (Dubai). Also present: Dr. Nelson Ogunshakin, OBE, Chief Executive Officer, FIDIC; George C. Okoroma, President, ACEN Babatunde Fagbohunlu, SAN , Head of Litigation, Arbitration and ADR Groups, Aluko & Oyebode and Chairman of LACIAC; Nania Owusu-Ankomah, Partner, Bentsi-Enchill, Letsa & Ankomah; and Funmi Iyayi, Managing Director, LACIAC.
The discussions were structured around legal risk management in all phases of the project cycle (procurement, negotiation and delivery of construction contracts in the power sector), with a particular focus on recent developments and challenges arbitration practitioners have been seeing following the COVID-19 Pandemic in the Nigerian and West African Market.
The workshop started with a keynote speech given by Dr. Nelson Ogunshakin, OBE, Chief Executive Officer, FIDIC following a Welcome Address by Babatunde Fagbohunlu, SAN, Chairman, LACIAC and Engr George C. Okoroma, President, ACEN. In their Welcome Address, the Organisers spoke of the purpose of DIMAP and explained that the vision of DIMAP is to be Africa's most informational and educational training platform that provides current knowledge and skills to practitioners who manage disputes in Africa, with a focus on engineering and construction projects.
Regarding COVID-19, speaking at the session, Angus Rankin, Partner at Hogan Lovells commented on the unprecedented scale and complexity of the pandemic's impact in contrast to more classic force majeure events of the recent past like the Arab Spring, the unrest in Ukraine or the 2011 Japan Earthquake/Tsunami. He finally, highlighted that we are likely to see changes in the drafting of Change in Law/Force Majeure clauses in the future.
Nathan Searle, Partner at Hogan Lovells emphasised  the importance of training programmes like DIMAP. He emphasized how COVID-19 has led to new challenges but also created an opportunity for forward thinking organizations and bodies to collaborate and ensure improved performance for the industry.
Mr Searle noted that training programmes such as DIMAP, which bring together legal experts and those working directly in industry to share their experience and insights on managing risks, are the right steps towards consolidating and building on best practice in the Nigerian power sector.
With over 40 offices across the world, Hogan Lovells is committed to providing business-oriented legal advice and high-quality service across its exceptional breadth of practices to clients around the world.