IPOB sit-at-home order: Police, Army, NSCDC tighten security in South East
The Police Command in Abia on Monday led detachments of the Nigerian Army and Nigerian Security and Civil Defence Corps (NSCDC) in a show of strength in Umuahia, ahead of the IPOB sit-at-home order for Wednesday, May 30.
News Agency of Nigeria (NAN) reports that the exercise took off from the Central Police Station (CPS), Umuahia, at about 9 a.m. and moved round the major streets up to Ubakala and Olokoro in Umuahia South Local Government Area back to CPS, via Bende Road.
The convoy included one Armoured Personnel Carrier and about 15 patrol vans, loaded with heavily armed men.
Speaking with newsmen at the end of the show, the Commissioner of Police, Mr Anthony Ogbizi, said the joint exercise was designed to reassure residents of the readiness of the security agencies to continue to protect their lives and property.
"The show of strength included men of the Police Command, the army and Civil Defence and the essence is to demonstrate our resolve to ensure that Abia residents continue to enjoy uninterrupted peace.
"We are poised to continue to sustain the prevailing peace and wish to send a signal to troublemakers, especially members of the Indigenous People of Biafra (IPOB), which has been proscribed as a terrorist group.
"We want them to know that the law will not spare them should they go ahead to disrupt the prevailing peace, which residents of the state are presently enjoying.
"So we used this opportunity to instill confidence in the people that security agencies are alive to their primary duties of protecting their lives and property."
The Police boss, therefore, urged the people to ignore the sit-at-home order and go about their lawful businesses without any fear of molestation.
"Sitting at home for fear of any possible attack by IPOB members will give them a sense of victory."
Ogbizi further charged security operatives "to be alert and vigilant" to be able to checkmate the activities of IPOB.
He alleged that the group now indulged in producing Improvised Explosive Devices (IED)
"If we do not respond now to nip the activities of the group in the bud, especially in producing IED, then we may be heading for doom.
He said that some policemen were recently attacked in Aba with IED, allegedly made by IPOB, adding that the incident was currently being investigated.
"Let us have it at the back of our minds that IPOB is a violent group. We should not treat them with kid gloves.
"We should work to protect ourselves. Your lives are as important as those that you protect."
The police commissioner underscored the need for security agencies to sustain the existing synergy for mutual benefits. (NAN)
Female Teacher arrested for allegedly sleeping with a 16 year old student in exchange for giving him good grades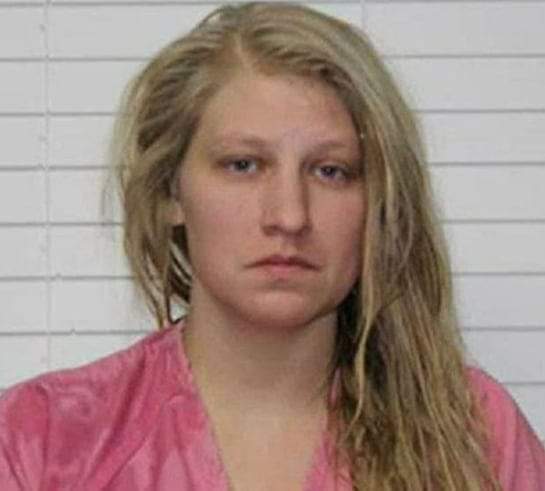 A female Teacher named Lena Stewart, Who is a 26 year old Teacher in Nixa High School in Missouri, USA, has been charged with two counts of second-degree statutory sodomy, one count of statutory rape, three counts of sexual contact with a student, and one count of sexual misconduct.
The charges relate to alleged incidents dating back to October 2022.
The student was 16 at the time and the age for sexual consent in Missouri is 17.
According to investigators, the student claimed that his teacher was lenient in class towards him.
The young boy said he did not have to do much work to receive an A and was worried his grades would drop if he didn't comply with her sexual demands.
The case is still on going.
About Chioma Ajunwa, The legendary Female Footballer and Athlete who is now an Assistant Commissioner of Police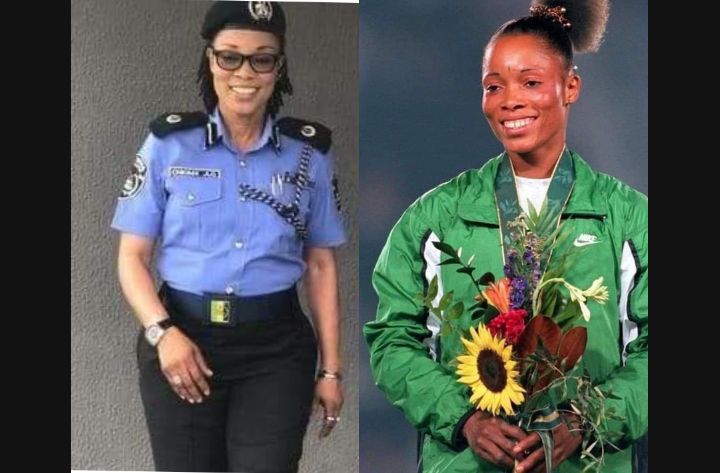 Chioma Ajunwa is a name that will always be on the history map of Nigeria, Especially when it has to do with sports.
Chioma Ajunwa born on the 25th of December 1970, is one of the pioneer players of women's football in Nigeria, she represented the Super Falcons of Nigeria at the first Women's World Cup in 1991.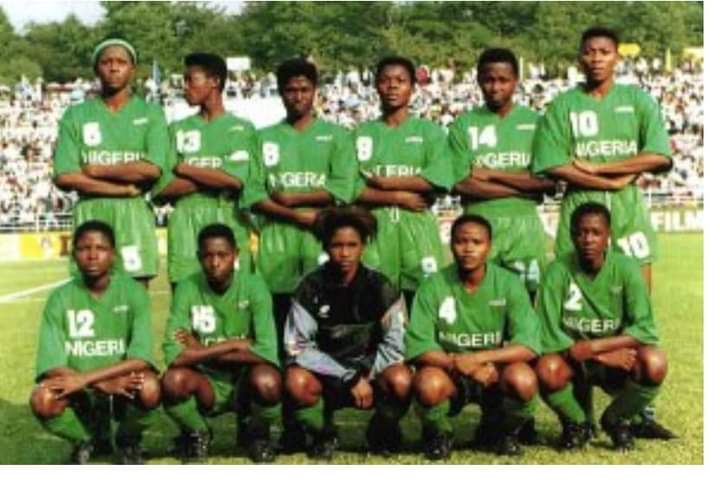 Ajunwa performed as a track and field athlete and specialised in the 100m, 200m and long jump.
Ajunwa was banned from the sport for four (4) years after failing a drug test in 1992 despite maintaining her innocence.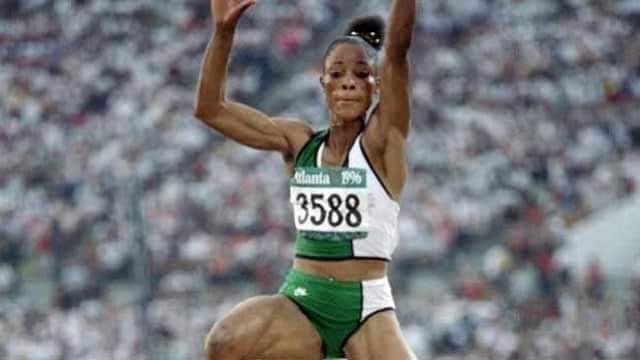 Following the completion of her suspension, Ajunwa went on to become the first West-African woman, as well as the first Nigerian, to win an Olympic gold medal in a track and field event when she emerged victorious in the women's long jump event at the 1996 Olympics in Atlanta, with a jump length of 7.12 meters (on her first attempt) during the final.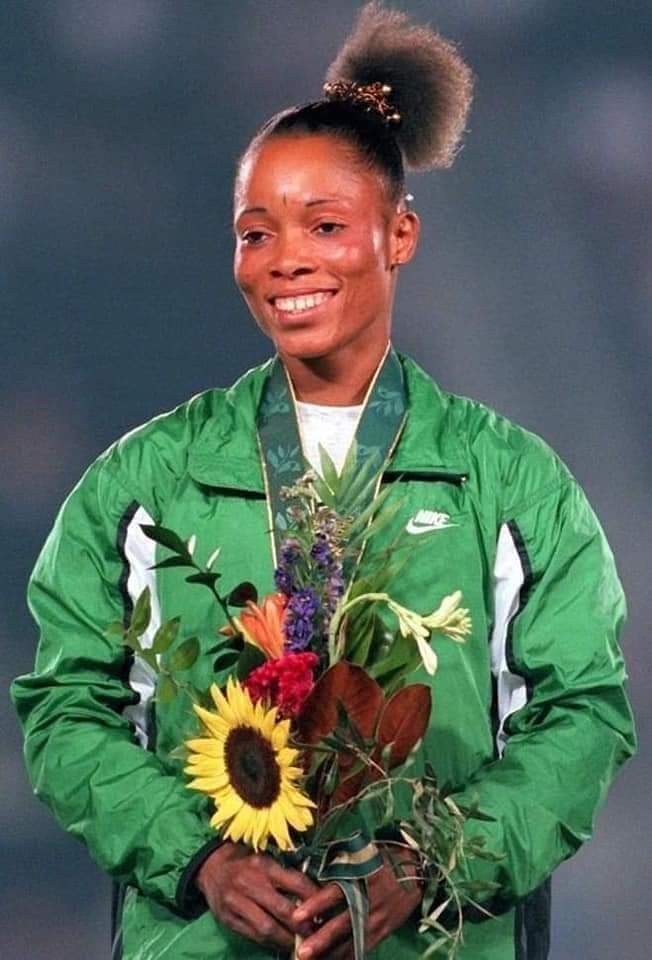 Following her Olympic gold medal at Atlanta '96, Ajunwa was given a national award – Member of the Order of Niger (MON) – by the then Head of State of Nigeria, Gen. Sani Abacha.
Ajunwa remains only person (Male or female) to have represented Nigeria as a footballer (the FIFA Women's World Cup) and as an athlete (100m, 200m & Long Jump) till date.
Chioma Ajunwa-Opara, is now an Assistant Commissioner of Police (ACP).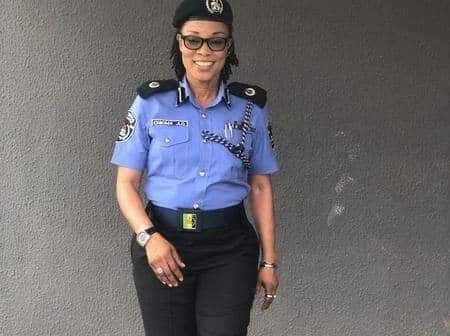 She hails from Ahiazu -Mbaise in Imo State. The Ahiazu -Mbaise Stadium was named after her "Chioma Ajunwa Stadium".
Her Achievements and Medal Records
Won a Silver medal (Long Jump) at the 1997 World Indoor Championships in Paris.
Won a Gold medal (Long Jump) at the 1996 Olympics Games in Atlanta.
Won Gold medal (Long Jump) at the All Africa Games in 1991.
Won a Bronze Medal (4x100m relay) at the 1990 Commonwealth Games in Auckland.
Won Gold medal (Long Jump) at the African Championships in 1989.
She is the first African woman, as well as the first Nigerian, to win an Olympic gold medal in a track and field event.
Chioma Ajunwa is undoubtedly a legend!
READ ALSO: Iranian footballer, Amir Nasr Azadani to face 16 years Jail term instead of death penalty for protesting against Nation's oppression on Women
We need more Female participation in Nigerian Politics for more perfect Democracy – Writer, Chimamanda Ngozi Adichie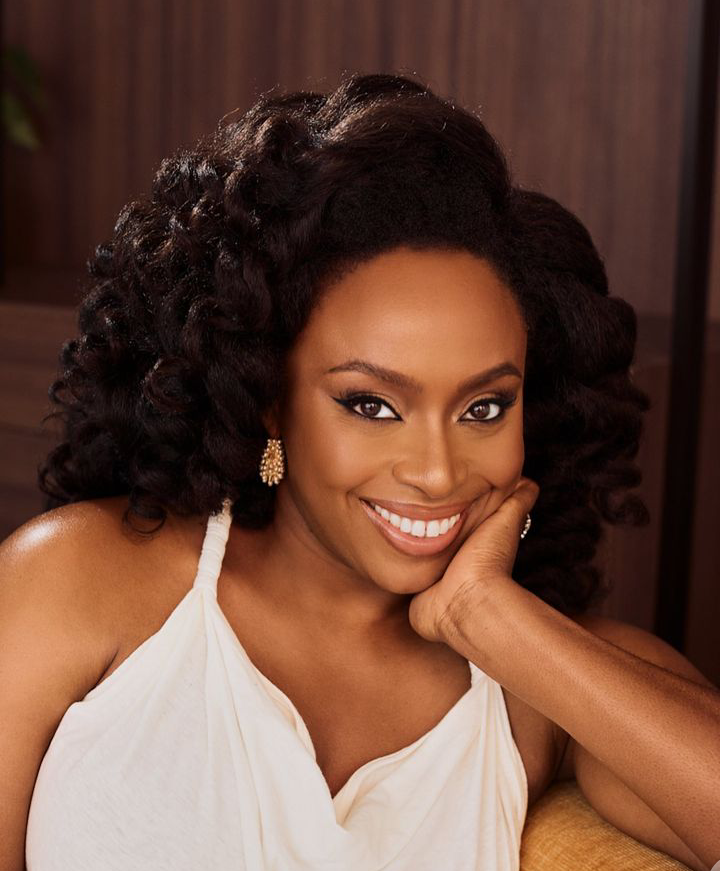 Chimamanda Adichie is of the opinion that More Women In Politics Makes For More Perfect Democracy.
The Award-winning Nigerian writer on Wednesday, made a case for women participation in politics.
In a video which she shared on her Instagram page on Wednesday, She aired her mind of the important responsibilities which women could carry out perfectly for the country, If given a chance.
The celebrated author also announced her collaboration with Women In Successful Careers to organize a non-partisan fundraiser for women contesting political positions in elections to fund their campaigns.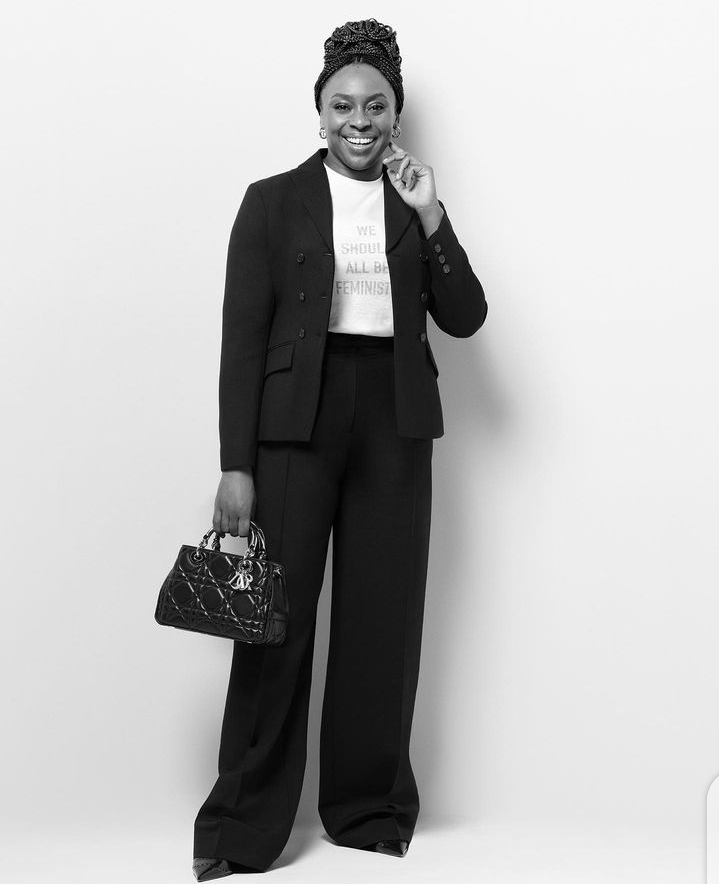 Speaking about women in politics, Adichie said, "I think that because of the challenges women face, because of the socialisation women experience, that women are more likely to do things differently. Women are more likely to think of consensus for example, women are more likely to put their egos aside. But on the other hand, I do not think that the case for women is that they are better. I think the case for women political candidates and political representation is that women are full citizens. And if we want a more perfect democracy, then we should want better representation."
Recall that she was conferred a Chieftaincy title in her hometown recently. And she's the first female to receive such an honour.