Netcom Africa: We're changing business model to reflect current market realities- CEO
In an ever evolving market, there is always a need for organizations to be ahead of competition. In line with this notion, NETCOM AFRICA, an information communication and technology (ICT) organization based in Lagos has changed its business model to meet the current realities on ground and to meet the demands of the consumers and prospective clients.
Speaking with the media, the Sean Hsu, the Chief Executive Officer of NETCOM Africa said:
"The transition is a matter of economics, the margins on data are small, it's around three to four percent and this is not sustainable. The cost of doing business is high and as an organization, for one to still stay afloat in a highly competitive market, there is a need for evolution.
"Let us look at this example; data sales need so much volume now compared to when we entered the market 14 years ago. The internet penetration in Nigeria is in major cities and the rural areas need satellite and they are not economically viable.
"But in managed services, you can make some decent margins. That is why we have to diversify, and in technology there is constant evolution.  At the end of the day we have to look at costs, prices, and margins, and that is why we did a transition. When we started out, the culture in the company was like "we are fine, why change."
"As of today every company embraces change because we are trying to predict the future of business', which is business intelligence, analytical intelligence, which is the future" Sean Hsu added.
With the change of business ecosystem, especially in the ICT space where innovation and automation is the order of the day, companies are beginning to come to terms that as they mature they might not have that 10% profit or more, the profits would shrink because of the ever evolving market, sophisticated customer base and competition especially in a stable environment.
With this though in mind, NETCOM AFRICA business model is tilting from Capital Expenditure (CAPEX) or hardware based to Enterprise resource planning (ERP), IT consultancy and automation.
"This is the new narrative; NETCOM AFRICA is going to use technology to Nigerians advantage. Instead of high hardware costs, which are eventually outdated and need replacing, the firm would dwell into a lot of Managed IT Solutions.
"It's not just about cost anymore, the question decision makers should ask is how much can I increase my productivity which equates to revenues by making this investment?  These are questions that NETCOM AFRICA would be answering for Chief Information Officers and Chief Executive Officers", he explained.
Sophos Unveils XGS Series Firewall Appliances With Industry-Best Transport Layer Security (TLS) Inspection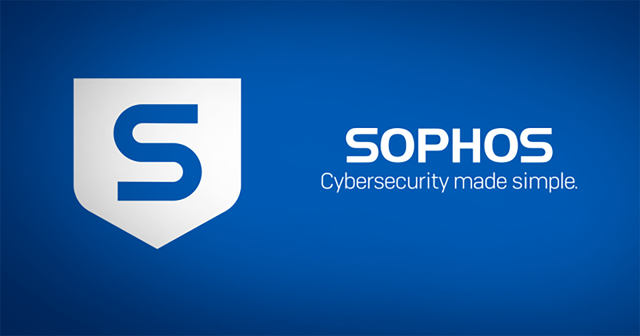 Sophos, a global leader in next-generation cybersecurity, today unveiled new XGS Series firewall appliances with unrivaled performance and advanced protection against cyberattacks.
The new appliances feature industry-best Transport Layer Security (TLS) inspection, including native support for TLS 1.3, that is up to five times faster than other models available on the market today.
"Sophos Firewall XGS Series appliances represent the most significant hardware upgrade that we have ever released and introduce unmatched detection, protection and speed," said Dan Schiappa, chief product officer at Sophos.
"Security teams can no longer afford to overlook encrypted traffic for fear of breaking something or hurting performance – there's too much at risk. We've completely redesigned the Sophos Firewall hardware to handle the modern encrypted internet. Security teams now have the ability to easily inspect encrypted traffic and shine light on what was once a black hole, and they can confidently do so without compromising on performance."

Cybercriminals Increasingly Using TLS to Avoid Detection
Sophos today also published new research, "Nearly Half of Malware Now Use TLS to Conceal Communications," identifying a surge in cybercriminals using TLS in their attacks. The increasingly popular tactic is used by adversaries to encrypt and encapsulate the content of malicious communications to avoid detection as they carry out attacks.
In fact, 45% of malware detected by Sophos from January through March 2021 used TLS to conceal malicious communications. That's a staggering rise from the 23% Sophos reported in early 2020. Sophos has also seen an increase in the use of TLS to carry out ransomware attacks in the past year, particularly with manually-deployed ransomware. The majority of malicious TLS traffic that Sophos has detected includes initial-compromise malware, such as loaders, droppers and document-based installers like BazarLoader, GoDrop and ZLoader.
"TLS has undoubtably changed the privacy of internet communications for the better, but for all the good it's done, it's also made it much easier for attackers to download and install malicious modules and exfiltrate stolen data – right under the noses of IT security teams and most security technologies," said Schiappa.
"Attackers are taking advantage of TLS-protected web and cloud services for malware delivery and for command and control. Their initial compromise malware is simply the advance guard for major attacks, as they're setting up camp for the heavy artillery that follows, like ransomware."

Accelerating Threat Protection 
Powered by Sophos Firewall's Xstream architecture, XGS Series appliances deliver the industry's best zero-day threat protection, identifying and stopping the most advanced known and potential threats – including ransomware. Protection is fueled by powerful threat intelligence, available only through SophosLabs Intelix and based on petabytes of SophosLabs threat data. Suspicious files are safely detonated in SophosLabs Intelix virtual environments as well as subjected to in-depth static analysis for additional detection coverage and intelligence gathering. 
New Xstream flow processors within the appliances automatically accelerate trusted traffic, such as software as a service (SaaS), software-defined wide-area network (SD-WAN) and cloud applications, providing maximum headroom for traffic requiring TLS and deep packet inspection.
This greatly reduces latency and improves overall performance for important business applications, particularly those using real-time data.
The Xstream flow processors are software programmable, allowing Sophos to offload additional traffic in the future. The flexibility to enhance and adapt connectivity on the hardware itself further protects customers' hardware investment.
Sophos provides unique and intuitive dashboard visibility of TLS traffic and inspection issues, and security administrators can add exceptions for problematic streams with one click. Performance is also optimized out of the box with an extensive set of rules that are updated and maintained by SophosLabs to exclude safe traffic from inspection.

Sophos Firewall XGS Series appliances and firmware are easily managed on the cloud-based Sophos Central platform alongside Sophos' entire portfolio of next-generation cybersecurity solutions. Solutions share threat intelligence and automatically respond to security incidents through Sophos' unique synchronized securityapproach. Integration with Sophos Managed Threat Response (MTR) further boosts protection with human analysis for 24/7 fully managed threat detection and response.

Availability
Sophos Firewall XGS Series desktop and most 1U rackmount appliances are available for immediate purchase exclusively through Sophos' global channel of partners and managed service providers (MSPs). These models are ideally suited for small, medium and distributed organizations as an all-in-one network security solution with a strong price to performance ratio and diverse add-on connectivity options.
Additional models designed for enterprise edge environments requiring maximum throughput for more complex network configurations will be available in the coming weeks. Simplified licensing includes bundled protection with enhanced support.
What Analysts and Channel Partners Say
"Firewall appliances are evolving to secure newer use cases, including cloud and the sudden shift to a growing remote workforce," said Frank Dickson, program vice president at IDC. "The elegance of Sophos Firewall's Xstream dual processor architecture approach is its ability to accelerate trusted traffic from so-called 'elephant flows'— large media streams, VoIP traffic and even cloud applications — to then leverage the general purpose CPU to perform appropriate resource-intensive processes, such as deep packet inspection and TLS inspection.
The result is an adaptable network appliance designed to provide protection while meeting changing and accelerating business demands across a variety of use cases."
"The new XGS Series firewall appliances are screaming fast with rock solid, unbreakable stability. We captured an immediate increase in performance that doubled our throughput, which completely blew us away. Sophos Firewall has always been industry best, but the XGS Series appliances are revolutionary and beyond compare with cutting-edge innovation that's years ahead of other offerings," said Sam Heard, president at Data Integrity Services.
"Sophos Firewall provides the protection our customers need as they increasingly move business critical applications to the cloud and adopt zero trust technologies. It's a win-win for channel partners, who further benefit with tremendous growth opportunities to cross and up-sell across the entire suite of Sophos solutions and services."
"Sophos is raising the bar and pushing the cybersecurity industry forward at warp speed with its new XGS Series appliances, which are nothing short of amazing," said Karen Greer, CEO at Secure Content Technologies. "Appliance installation is incredibly simple, and within minutes I could hear our technician yelling through the wall, 'wow, this is fast!' Sophos Firewall is effortlessly managed on Sophos Central, making it exponentially easier to secure and manage diverse and complex customer environments.
Knowing that Sophos Firewall automatically shares threat intelligence with other solutions on the platform through Sophos' synchronized security heartbeat feature is game changing, giving us complete confidence and peace of mind that our customers are protected – even the most evasive threats don't stand a chance at getting by."
Apple Buyout Nigerian App For $1b
iPhone maker, Apple Incorporated has staked $1 billion on an application developed by a young Nigerian, Minister of Communications and Digital Economy, Dr Isa Pantami said on Wednesday.
The Minister explained that indigenous young innovators have greater opportunities and urged take advantage of opportunities in the digital economy sector.
He said another young innovator came first at the Gulf Technology Innovation and Exhibition (GITEX) in Dubai by defeating over 700 contestants from 78 countries.
He spoke during the World Creativity and Innovation Day (WCID) at the National Centre for Artificial Intelligence and Robotics, Wuye, Abuja.
The event, which was part of activities for the celebration of the National Information Technology Development Agency (NITDA) 20th Anniversary, also featured an Innovation Challenge, where 800 youths presented their startups for competitions.
Five startups that emerged as winners were given N2 million each by the Federal Government to support their innovative solutions.
Pantami said the startups would be given letters of commendations by the Federal Government in addition to being carried along by NITDA in other national and international engagements.
Director-General of NITDA, Kashifu Abdullahi, said the digital innovation space is making waves in Africa and beyond, adding that the efforts should be made to support the Federal Government.
He said: "Today is a double celebration of NITDA's 20th Anniversary and World Creativity and Innovation Day. It is the International Creativity and Innovation Day recognised by the United Nations and designated to celebrate creativity and innovation and raise awareness of the importance of creativity and innovation in problem-solving to advance the UN's Sustainable Development Goals.
"Innovation is a vital key to the prosperity of any nation, and our prospects for future economic growth largely hinges on our ability to innovate.
"Innovation is the ability to invent and drive those inventions towards commercialisation and job creation.
"The Nigerian digital innovation space
Okra Secures $3.5m Seed Round Led By Susa Ventures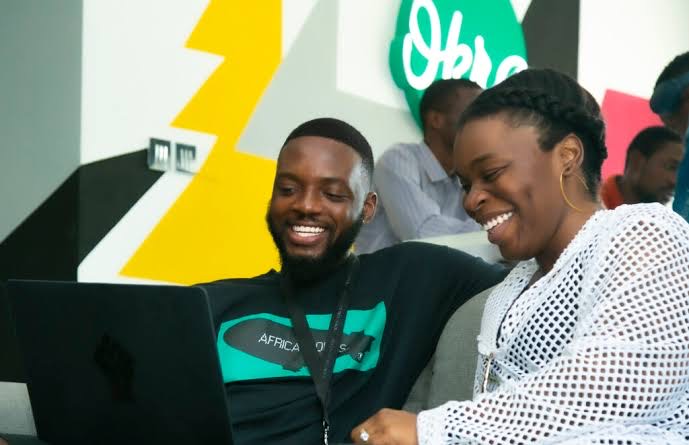 Nigerian fintech platform and Open Finance (API Economy) pioneers, Okra, have secured a $3.5m Seed raise.
The round was led by US-based Susa Ventures, with participation from existing investors TLcom Capital, and newly joined Accenture Ventures.
This comes just under a year from closing its $1m pre-Seed round with only TLcom Capital participating in the round. This brings Okra's total funding at seed to $4.5m. The capital will be deployed to expand Okra's data infrastructure across Nigeria. 
Founded by Fara Ashiru Jituboh and David Petersidein January 2020, Okra's Open Finance platform is the digital transformation tool for businesses in Africa and its API enables developers and businesses to build personalized digital services and fintech products for customers.
Since launch, the fintech infrastructure company has provided its services to high calibre financial institutions, startups, and government agencies including Interswitch, Access Bank, uLesson, Aella App (YC W17) and over a 100 digital-first platforms.
In just under a year from launch, the fintech infrastructure company has seen an avg. month-on-month API call growth of 281%. In addition, the company has analyzed 20M+ transactions and analyzed over 5.5M transaction lines in March 2021 alone.
Fara Ashiru Jituboh, Okra co-founder and CEO/CTO says, "We build the tools that businesses need to achieve full digital transformation and we are excited to be welcoming some highly strategic global investors as we scale our Open Finance-as-a-Service operations.
The opportunities to collaborate and grow together are significant and we are now in a strong position to continue to build and scale in the African, and global API space."  
David Peterside, Okra co-founder and COO says, "The companies that will dominate the business landscape over the next decade are prioritizing a digital-first experience for their customers today — and will leverage data & personalization to win market share over time. We share the same vision on Open Finance in Africa and are excited to be working closely with the team at Susa.
Having Accenture Ventures  join us at Seed stage speaks volumes about our team's ability to execute at a global scale." 
Leading the round, San Francisco-based Susa Ventures is known as one of the premium seed stage funds in Silicon Valley with notable early investments including Robinhood, Flexport, Andela and Fast. Susa is also known for co-investing with top tier firms like Peter Theil's Founders Fund, Index Ventures, Kleiner Perkins, GV (Google Ventures), General Catalyst, Andreessen Horowitz, & Accel Partners.
Susa's General Partners include Chad Byers, who is the son of Brook Byers, a founding member of Kleiner Perkins; Leo Polovets, ex-LinkedIn and Google engineer; and Seth Berman, who was previously the VP of marketing at luxury good company Richemont (CFR:VX) — owners of Cartier, Montblanc, Piaget, etc. Seth Berman,General Partner at Susa adds, "We're thrilled to partner with Okra as they enable developers across the African continent to transform digital financial services. We're blown away by the quality of Okra's team, pace of development, and the excitement from the customers building on their API."
Omobola Johnson, Senior Partner at TLcom Capital and Former Minister of ICT in Nigeriasays, "We have consistently been impressed with Fara's technical depth and expertise, which when combined with the entrepreneurial acumen she and David bring to the company leaves us confident that they are building Africa's most stable and robust API infrastructure. TLcom is delighted to continue partnering with Okra."
Accenture, a global professional services company with leading capabilities in digital, cloud and security also participates in this round, with Tom Lounibos, Managing Director,t Accenture Venturesadding,"Fara and David have a compelling vision and value proposition, and we believe Okra's powerful technology can address critical challenges in the African financial market. We look forward to working together to help Okra scale its solutions for maximum impact."
Beyond Susa and Accenture Ventures, Okra brought on three super angels to this round. Rob Solomon; Chairman at GoFundMe — he is also a former Partner at Accel, Arpan Shah; Founding engineer and ex- Head of Data Platforms/Data products at Robinhood, and Hongxia Zhong; Founding engineer and ex- Senior engineering manager at Robinhood.
Consumer behaviour in Africa is changing and consumers are demanding full digital experiences of all services — including financial services. Across the business landscape, the number one priority across every board room is digital transformation and Okra is the go-to platform for developers and businesses to build end-to-end personalized digital experiences for consumers in Africa.