NCS's 27th National Conference to set new National Digital Inclusion Agenda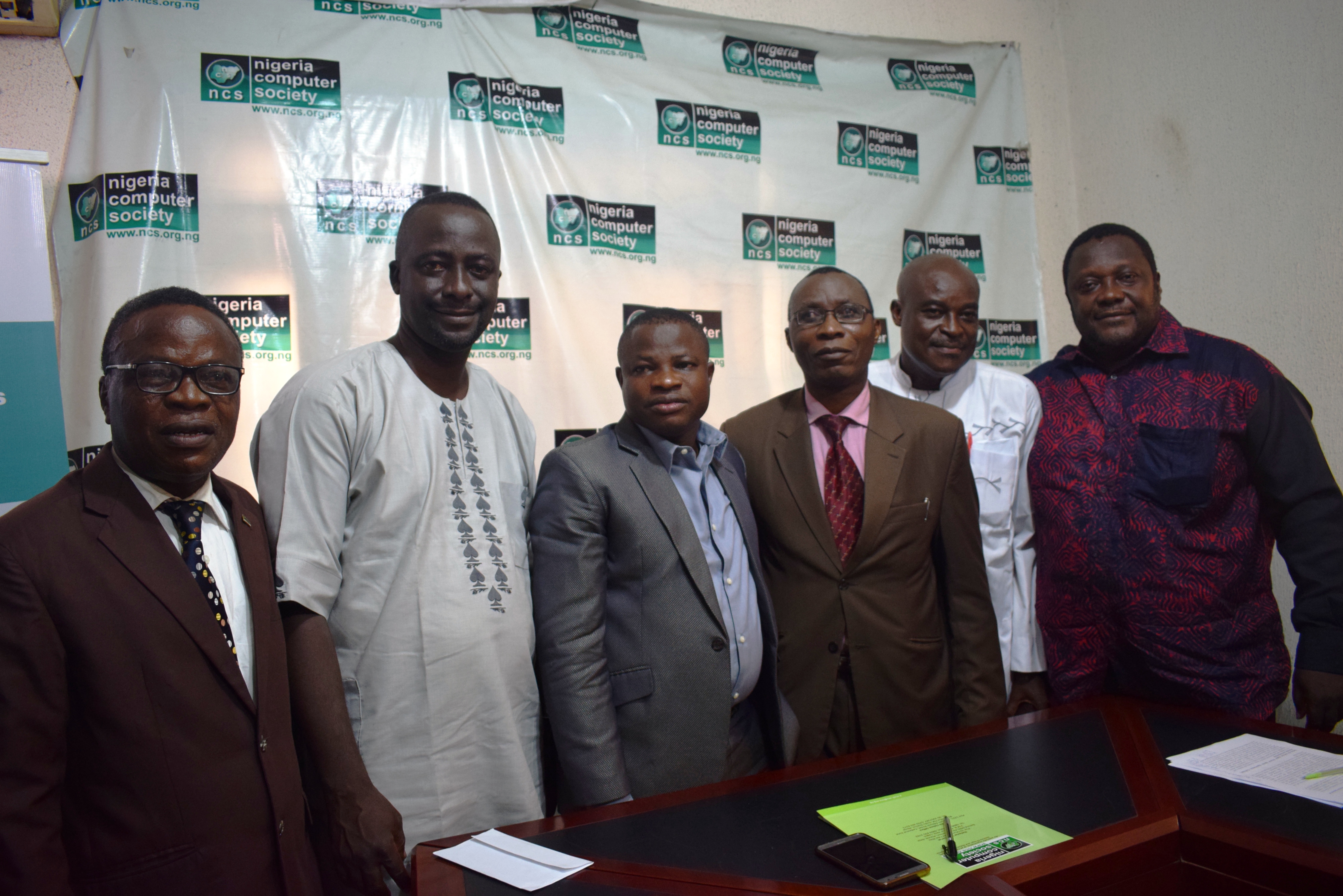 In line with thee emphasis on innovation, the Nigeria Computer Society (NCS) will be adopting various approaches through it most unique gathering of IT academia, industry and thought leaders to address challenges and highlight opportunities related to building a digital, prosperous and inclusive Nigeria that leverages on information technology to achieve Sustainable Development.
Speaking to the press ahead of NCS' National Executive Council (NEC) meeting at the Secretariat in Lagos, the President, Professor Adesola Aderounmu, described the Conference as the most important and influential event which is Nigeria's largest event for the IT Industry and Profession, organized yearly by NCS.
NCS is the umbrella body of all IT professionals and organizations in Nigeria, with more than 20,000 members and major interest groups (ISPON, ITAN, ISPAN, WiTSoN, ITSSP, AITP, NITPCS).
Also inclusive of one hundred thousand Student body- NACOSS.
The Conference will hold from Tuesday 17th to Thursday 19th of July, 2018, at International Conference Centre University of Ibadan, Ibadan, Oyo State, Nigeria, under the theme "Digital Inclusion: Opportunities, Challenges, and Strategies".
High profile dignitaries are expected to grace the event from government, private and educational sectors, as well as from the international and global IT environment with President Mohammadu Buhari, Commander in Chief of the Armed forces of Nigeria is Guest of Honour, while Senator Abiola Ajimobi, Governor of Oyo State is the Chief Host. Minister of Communication, Barrister Adebayo Shittu and Director General of NITDA will be in attendance, Prof. Aderoumu said.
"NCS is preparing for the best ever conference and has assembled an impressive line-up of leading researchers, entrepreneurs, educators, industry experts, thought leaders, international scholars and subject matter experts as speakers and resource persons to share their extensive knowledge and experience on the theme and sub themes", the NCS President disclosed.
Their experiences and expert opinions will be of immense benefit to attendees.
The conference, he explained, will focus on important issues related to the theme and sub themes such as: Poverty Eradication and Job Creation in the rural Economy.
"Internet and Broadband for All, e-agriculture, e-health, e-education for inclusion: Software and Local Content. Digital Gender Equality and the Empowerment of Women. Tech Startup, SME and Youth Enterpreneurship. E-Voting and Election Management. New Technologies for Economic Growth and Diversification.
"Digital Literacy, Knowledge Culture and Human Capital Development. Policy and Regulatory Framework. E-government, Citizen Engagement and Open Government. Fintech, e-Commerce and Financial Inclusion. Digital Empowerment of Persons with Disabilities. Innovative Collaboration and partnership. Cyber security: Awareness, Threat, Protection and Digital Rights. Innovation for the Elderly, Internally Displaced Persons and the Vulnerable, are subthemes to be discussed at the conference", he said.
Setting the National Digital Inclusion Agenda: Opportunities, Challenges, Strategies and Networking
"The strategic and transformatory role of IT in the economy and society is well recognized. In the fast paced digital era, there is a need for strategic actions and innovative practices to ensure the nation is competitive, engaged and prosperous", Prof Aderoumu said.
He said that the opportunities tech creates for employment generation, efficient and accountable governance, wealth creation and social development cannot be underestimated.
Meanwhile, the NCS cautions that as the nation must invest in technology, "we must not widen existing divides in society. The sustainability of our efforts requires inclusion.
"The excluded, the vulnerable, the rural populace all need to be part of the digital revolution for Nigeria to fulfil its immense potential. For example, can we really have e-government if the majority of citizens lack access to digital infrastructure and fall short in terms of required digital skills?"
"Through this conference, NCS and its members will again seize the initiative and play a major role setting the National Digital Inclusion Agenda.
"The multi-stakeholder forum will highlight challenges, opportunities and strategies. Networking avenues will be provided to share innovative ideas and research possibilities, examine existing interventions and create new initiatives and practical projects.
"The conference comprises plenary, parallel and technical sessions, networking meetings, panel discussions and special focus forums", he said.
Specifically highlights include: Plenary and Parallel Sessions, Technical Sessions, Seminars, Research Consortium, Induction of New Members, Youth Innovation and Entrepreneurship Platform, Exhibition and Products Launch, Social Media Masterclass, Mentor-Mentee forum, NITDA session, National IT Competitions, Fellows' Forum and Annual General Meeting, according to report by TechEconomy.ng.
Grand Africa Initiative (GAIN) Partners DBN to Train Nigerian Women on Entrepreneurship
GAIN and DBN
Grand Africa Initiative-GAIN and the Development Bank of Nigeria Plc (DBN) have announced the second edition of their collaboration to train two hundred young Nigerian Women in an entrepreneurship course titled "GAIN Entrepreneurship Masterclass for Women (Nigeria)", starting in July 2022.
According to the organizers, the course is designed to equip selected young women entrepreneurs from across the country with entrepreneurial knowledge and skills to build and scale their businesses to create wealth and jobs.
The training will cover areas critical to the success of MSMEs including ideation, legal, branding, marketing, communication, accounting, modelling, taxation, team building, structure etc.
Describing the significance of the Women Entrepreneurship Masterclass, the Managing Director, DBN, Dr. Tony Okpanachi said "We are excited about this initiative which speaks to our mandate of providing sustainable funding, building capacity of the Nigerian MSMEs and also providing credit guarantee. The GAIN initiative has become imperative to reach as many women as possible by leveraging technology and promoting gender equality. At the end of this exercise, we hope to see more empowered women creating opportunities towards achieving sustainable social economic development"
On his part, the Programs and Partnership Lead at GAIN, Mr Jerry Momoh, stated that "we are delighted to have the support of DBN as we continue to empower women to build sustainable businesses. This training prepares the women to develop themselves, empower them to develop their businesses, equip them with knowledge to create wealth and jobs by building thriving businesses. We strongly believe that entrepreneurship is a powerful tool for economic empowerment and gender inclusion. At GAIN, we are committed to supporting women and young people in general to unleash their potential and contribute significantly to economic development of Nigeria".
According to Mr Momoh, this program is in line with one of our focus areas at Grand Africa Initiative-GAIN which is Women Empowerment. He said the program is targeted at selected women from across Nigeria and who will benefit from a faculty of experts in various aspects of business. Eligible for the program are women who have a business or a business idea, between 22 to 45 years of age, have demonstrable interest in business, access to internet, internet-enabled device, and electricity to participate in the program. GAIN Entrepreneurship Masterclass for Women (Nigeria)' is scheduled to open a call for application on July 4, 2023. The six week program will include training and mentorship sessions which will be held virtually".
Application Link is via: bit.ly/GAINDBN
Church Organises Colloquium, Football Competition to Mark 50th Anniversary
By SANDRA ANI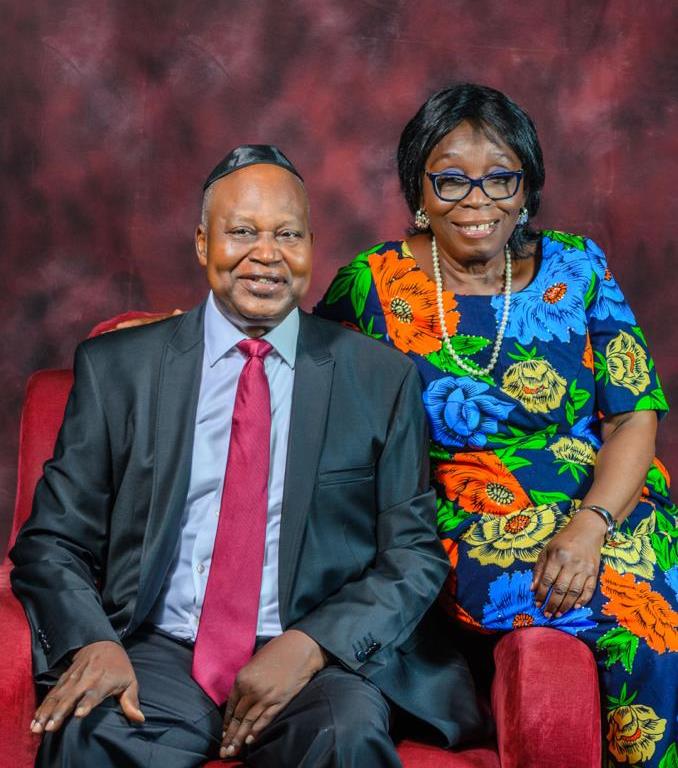 The Evangelical Church of Yahweh (ECoY) is set to celebrate its Golden Jubilee Anniversary, signifying 50 years of ministry.
ECoY is a full Pentecostal and prophetic church established February 4 1973, by Apostle (Dr.) Theophilus Olabayo in Ilorin, Kwara State with parishes in several states in Nigeria, United States and Britain.
The founder of the ministry is one of the major prophets in Nigeria that has given accurate prophecies about the country and its leaders.
As part of the Golden Jubilee celebrations, the ministry will host a 3-day event starting with a Football Match on Friday, February 3 in the morning and a Praise Evening, which will feature different seasoned music ministers, later in the day still on the 3rd.
This event will be followed by a colloquium on Saturday, February 4, and as a landmark celebration for the ministry, the conference will host speakers from different ministries to present series of lectures on "The Prophetic Ministry and the Pentecostal Movement in Nigeria: 50 years evolution of the Evangelical Church of Yahweh".
The Rt. Reverend (Prof) Dapo Asaju, Diocesan Bishop of Ilesa Diocese Anglican Communion and Bishop Theologian, Anglican Communion is the keynote speaker for the occasion, while renowned religious leaders such as Apostle Dr. John Amarachukwu Daniel, President/Provost, Melchisedek Graduate Bible Academy, Prophet Bolaji Oduntayo, Deputy Shepherd, Disciples of Christ Ministry, Cherubim and Seraphim Church Movement Church (Ayo Ni O), Dr. Tokunbo Bankole, and Pastor Joshua Olabayo, Pastor Evangelical Church of Yahweh, London will lead other discussions. The conference is scheduled to be a time of celebration, reflection, and re-dedication to the mission of the Evangelical Church of Yahweh.
On Sunday, February 5 the church will host a thanksgiving service to wrap up the anniversary celebrations.
It will be an avenue to appreciate God for his faithfulness to the ministry in its 50 years of its existence.
Speaking ahead of the celebration, the Organising Committee Chairman, Bishop Enighokhana Oni, said "This 50th Anniversary marks a turning point in the physical and spiritual development of the ministry. It will give us an ample opportunity to re-evaluate the past, and to look forward to the expansion and winning souls for Christ, in accordance with the vision of the ministry".
Late President of Nigeria, Yar'adua's son Weds his sweetheart – See photos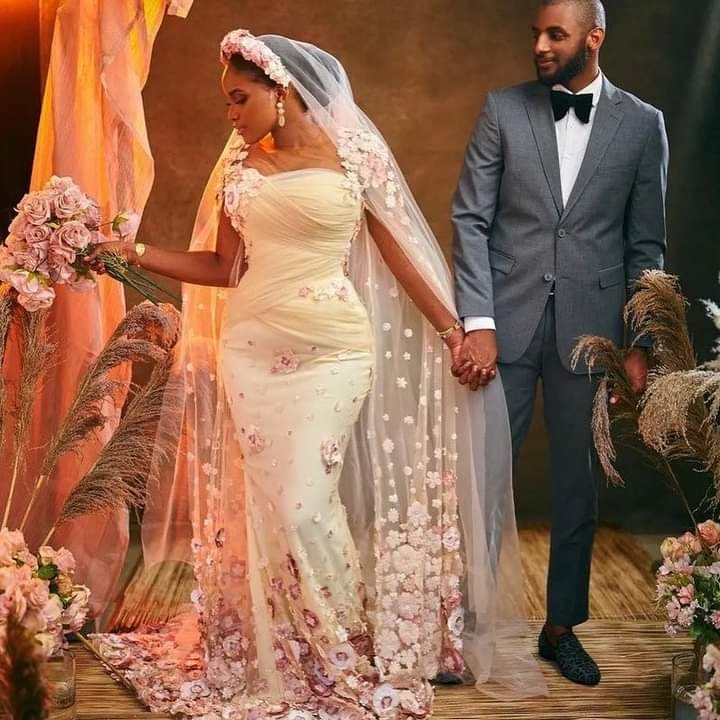 The former and also Late President of Nigeria, Umar Musa Yar'Adua's Son just married his fiancee.
Shehu who is 29 years old is a Bachelor's degree holder in Economics at Schellhammer Business school in Spain, and also a master's degree holder in international relations from Webster University Netherlands. He tied the knot yesterday which was the 23rd of July with his fiancee Yacine, She's 22 years old and a Bachelor's degree holder in hospitality and management from the University of Surrey at the United kingdom.
The wedding held in Maiduguri, Borno State. And was actually a big wedding as it had important personalities in attendance. Here are some photos.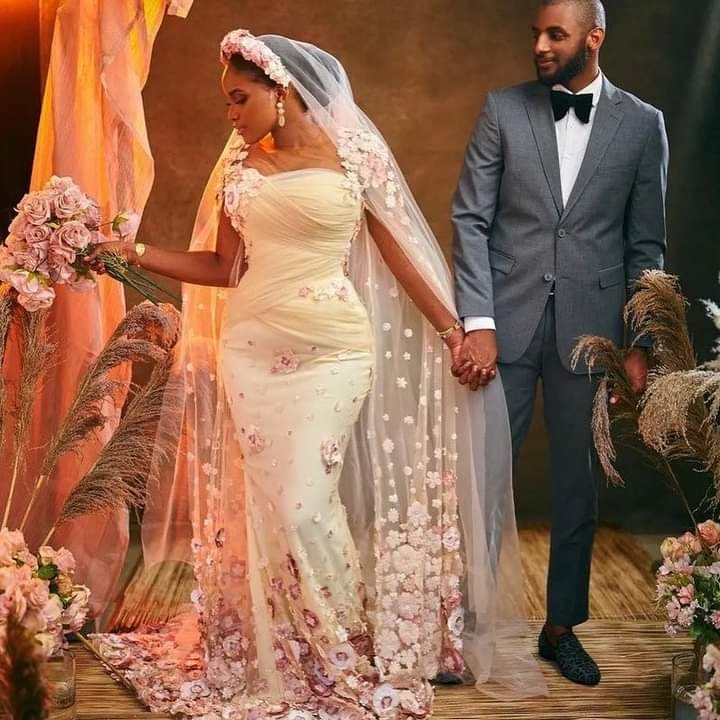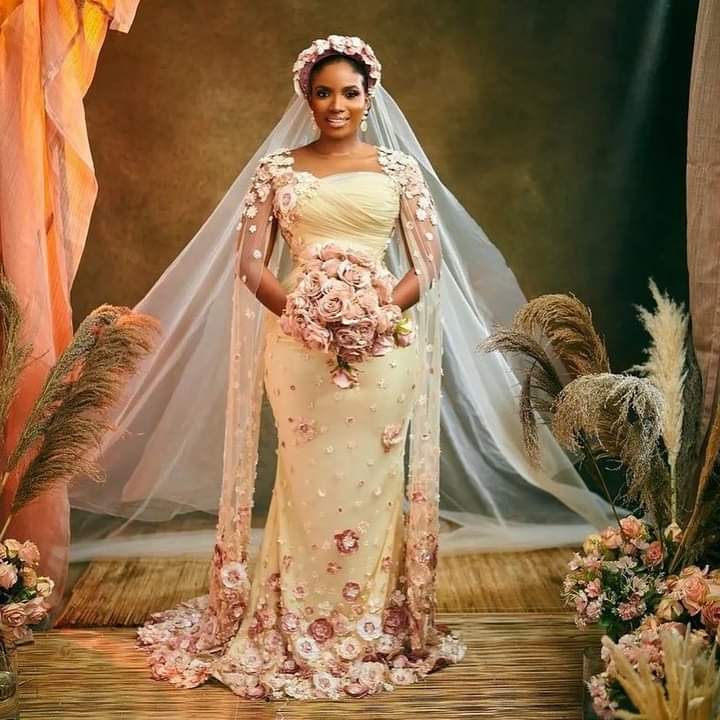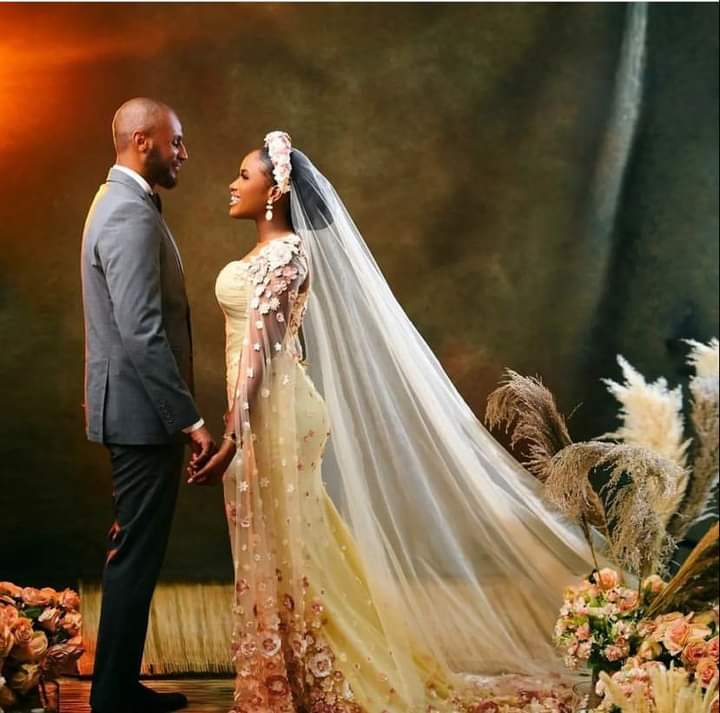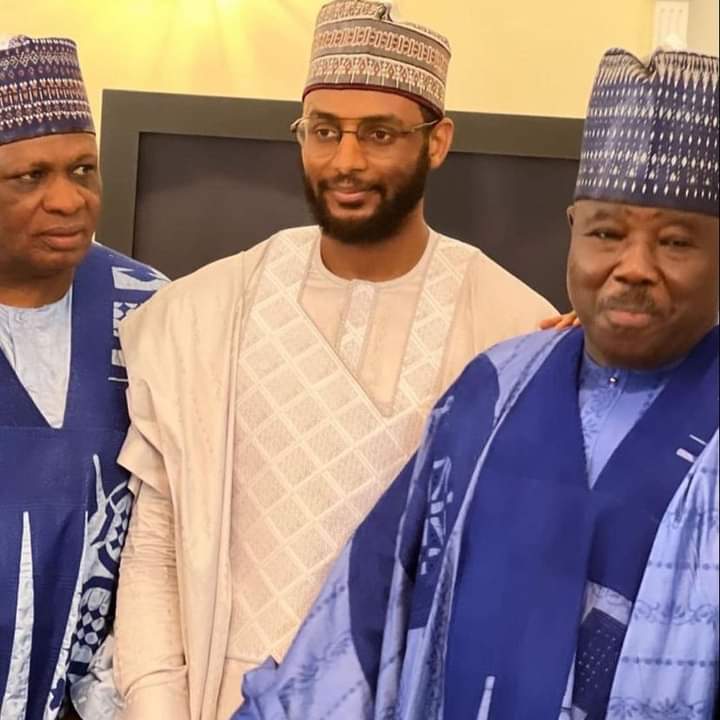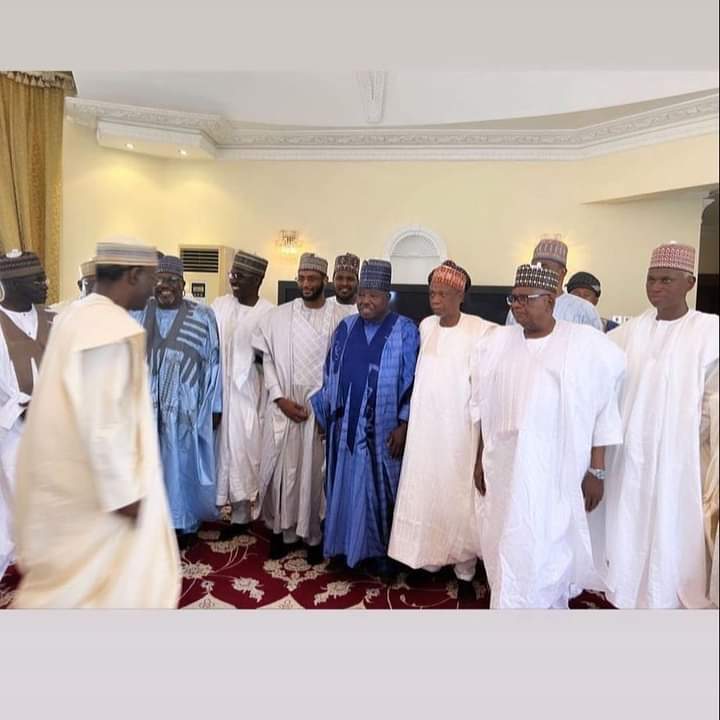 Photo Credit: Lindaikejisblog