ICTEL 2019 to Focus on Fourth Industrial Revolution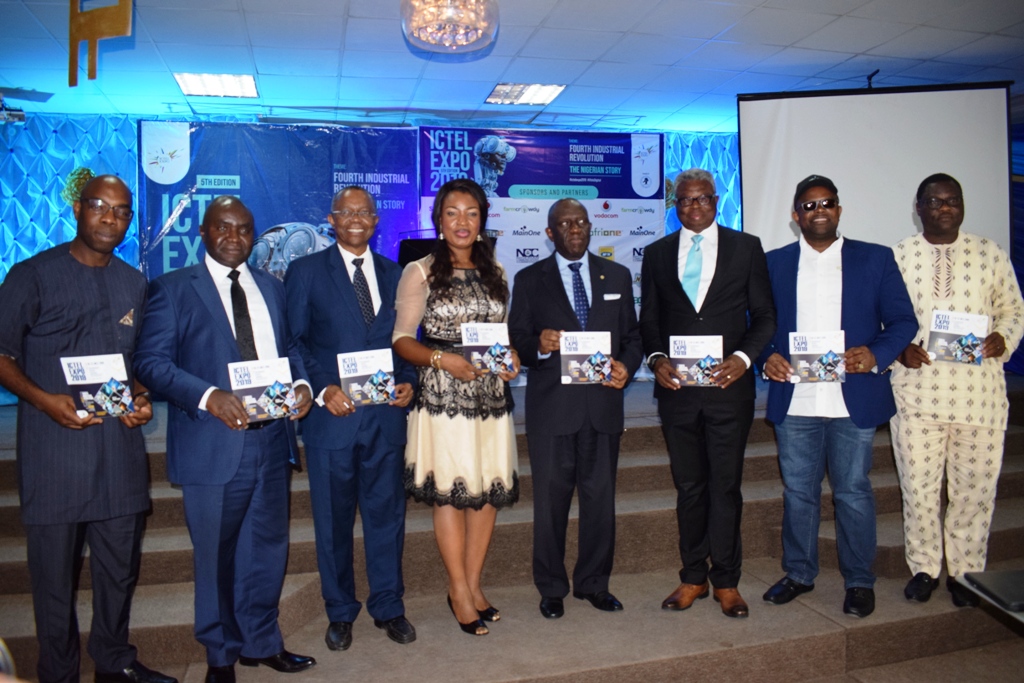 BY: Sandra Ani
The Lagos Chamber of Commerce & Industry (LCCI) has said that this year's ICTEL EXPO2019 will focus majorly on inspiring and providing aspiring entrepreneurs, tech start-ups and thousands of unemployed Nigerians with unique opportunities in line with the realities and implications of the fourth industrial revolution.
Babatunde Ruwase, President, Lagos Chamber of Commerce & Industry (LCCI) disclosed this on Friday at the 2019 ICTEL EXPO media launch, held in Lagos.
The 2019 ICTEL EXPO is schedule to hold in July with the theme 'Fourth Industrial Revolution: Implications for the Nigerian Economy.'
Ruwase noted that fourth industrial revolution is a topical issue Nigerians and Africans as a whole are not taking seriously, which may have far-reaching implications in the country and Africa in general.
According to him, "this year's edition of the ICTEL EXPO will provide another great opportunity to influence national discourse on the culture of enterprise in Nigeria from an ICT positive perspective.
"We must celebrate our achievers! This EXPO will therefore provide the required inspiration which many small and medium enterprises (SMEs) need in their quest for improved performance.
"More importantly, the 2019 ICTEL EXPO is providing aspiring entrepreneurs, Tech start-ups and thousands of unemployed and under employed Nigerians another unique opportunity for an enriching learning experience, capacity building, mentoring, connecting with investors and employers of labour and listening to life-changing accounts from different stakeholders."
The LCCI President urged governments at all levels to rise up to the challenges of increasing technological revolution if our dream for a truly great nation can be realized.
He added that the country could achieve the realities and implications of the fourth industrial revolution, if our government would articulate the results of the conference into a policy document.
Earlier, Gabriel Idahosa, Vice President & Chairman, Trade Promotion Board, LCCI, decried the slow pace of technological advancement in Nigeria and Africa, noting that we are at the risk of being left behind by the fourth industrial revolution if these challenges are not addressed.
He stated that Nigeria with its teeming youth population should brace up and take its position as the most populous country in Africa, if we want to be part of the fourth industrial revolution.
"It is no news that the developed countries are investing heavily in the fourth industrial revolution.
"Africa, indeed, Nigeria is far behind. Industrial experts have submitted that of all the regions worldwide, Africa is at a great risk of being left far behind by the fourth industrial revolution.
"Nigeria, with its position in Africa and the population of its youths, needs to brace up.
"Technology is reshaping our world in an unimaginable manner. We have seen massive use of Robots, Bio-technology, Artificial intelligence and related technologies.
"Their impact on people, business, workplace and government is felt in all aspects of daily life.
"As business people, and in fact, a leading chamber of commerce in Sub Sahara Africa, our goal is to prepare stakeholders in the Nigerian economy for the emerging realities of the impact of the fourth industrial revolution.
"This is to enable us to follow the trend and really benefit from it. We must avoid being caught unawares when the consequences of not following the trend are already here with us", Idahosa added.
Lere Kupoluyi, Chairman, Specialized Exhibition Committee, Trade Promotion Board, LCCI, speaking at the event, said that fourth industrial revolution will change the way we do things and Nigeria should not pretend as if nothing is happening.
He noted that it's high time we start playing significant role generally as a country and as business men and women in heralding this reality.
"The LCCI, as part of its mandate to foster an enabling environment for businesses, has identified technology-driven updates and innovations as critical success factors for entrepreneurship development and sustainable businesses.
"That is why for the past four years, the chamber has been providing a platform for the government, regulatory agencies and other stakeholders in the information communications technology and telecommunication industries to learn, interact and share experience, he added.
Source: techeconomy.ng
Hogan Lovells, Bentsi-Enchill, Letsa & Ankomah To Organize Workshop On Dispute Management In Africa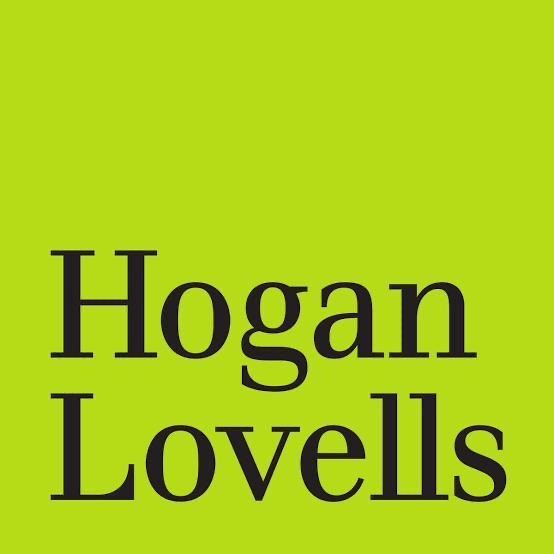 Global law firm Hogan Lovells, in collaboration with Ghanaian law firm Bentsi-Enchill, Letsa & Ankomah hosted a two-day Power Sector focused Virtual Sessions organized as part of the Lagos Chamber of Commerce International Arbitration Centre (LACIAC) & Association for Consulting Engineering in Nigeria (ACEN) Second Regional Training Workshop on Dispute Management in Africa Infrastructure Projects (DIMAP) 2020 with the support of Aluko & Oyebode, and Funmi Roberts & Co.
The workshop which took place virtually on the 6th and 7th of October 2020 focused on construction projects in the power sector and presented an opportunity for participants to engage on prospects and trends in the power sector, and draw lessons and best legal practices in the management of major power projects in Nigeria and beyond.
The training was delivered by a faculty of experts in the fields of construction, project management, dispute management and dispute resolution, and participants included professionals from the public and private sectors active in the power industry.
The panel of speakers included Hogan Lovells London-based Partners Nathan Searle (International Arbitration) and Angus Rankin (International Arbitration, and Construction & Engineering), and International Arbitration and Construction & Engineering colleagues, Dr Ademola Bamgbose (London) and Ilham Kabbouri (Dubai). Also present: Dr. Nelson Ogunshakin, OBE, Chief Executive Officer, FIDIC; George C. Okoroma, President, ACEN Babatunde Fagbohunlu, SAN , Head of Litigation, Arbitration and ADR Groups, Aluko & Oyebode and Chairman of LACIAC; Nania Owusu-Ankomah, Partner, Bentsi-Enchill, Letsa & Ankomah; and Funmi Iyayi, Managing Director, LACIAC.
The discussions were structured around legal risk management in all phases of the project cycle (procurement, negotiation and delivery of construction contracts in the power sector), with a particular focus on recent developments and challenges arbitration practitioners have been seeing following the COVID-19 Pandemic in the Nigerian and West African Market.
The workshop started with a keynote speech given by Dr. Nelson Ogunshakin, OBE, Chief Executive Officer, FIDIC following a Welcome Address by Babatunde Fagbohunlu, SAN, Chairman, LACIAC and Engr George C. Okoroma, President, ACEN. In their Welcome Address, the Organisers spoke of the purpose of DIMAP and explained that the vision of DIMAP is to be Africa's most informational and educational training platform that provides current knowledge and skills to practitioners who manage disputes in Africa, with a focus on engineering and construction projects.
Regarding COVID-19, speaking at the session, Angus Rankin, Partner at Hogan Lovells commented on the unprecedented scale and complexity of the pandemic's impact in contrast to more classic force majeure events of the recent past like the Arab Spring, the unrest in Ukraine or the 2011 Japan Earthquake/Tsunami. He finally, highlighted that we are likely to see changes in the drafting of Change in Law/Force Majeure clauses in the future.
Nathan Searle, Partner at Hogan Lovells emphasised  the importance of training programmes like DIMAP. He emphasized how COVID-19 has led to new challenges but also created an opportunity for forward thinking organizations and bodies to collaborate and ensure improved performance for the industry.
Mr Searle noted that training programmes such as DIMAP, which bring together legal experts and those working directly in industry to share their experience and insights on managing risks, are the right steps towards consolidating and building on best practice in the Nigerian power sector.
With over 40 offices across the world, Hogan Lovells is committed to providing business-oriented legal advice and high-quality service across its exceptional breadth of practices to clients around the world.
Grand Africa Initiative Empowers Young Women Across Nigeria To Mark IWD Celebration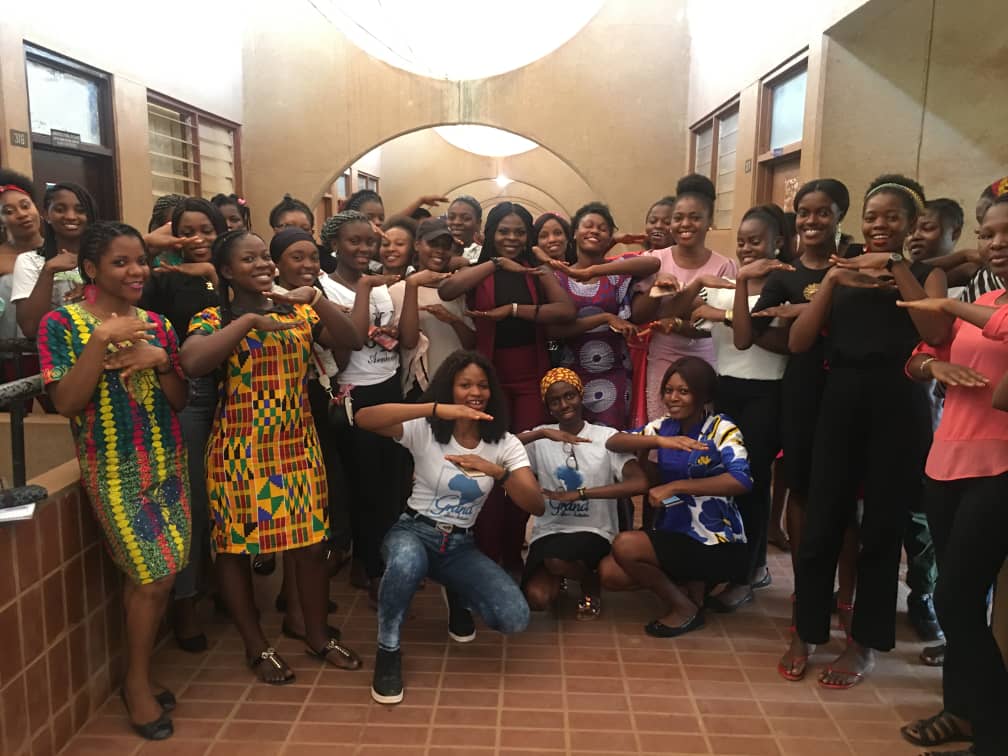 The world just finished celebrating the 2020 International Women's Day (IWD) and Grand Africa Initiative (GAI) was at the forefront of empowering young women across Nigeria.

Being a Pan-African Non-Governmental Organisation, GAI identified International Women's Day as another opportunity to provide grooming, empowerment, and mentorship (GEM) to young minds who were present at the Nsukka, Lagos and Jos meetups.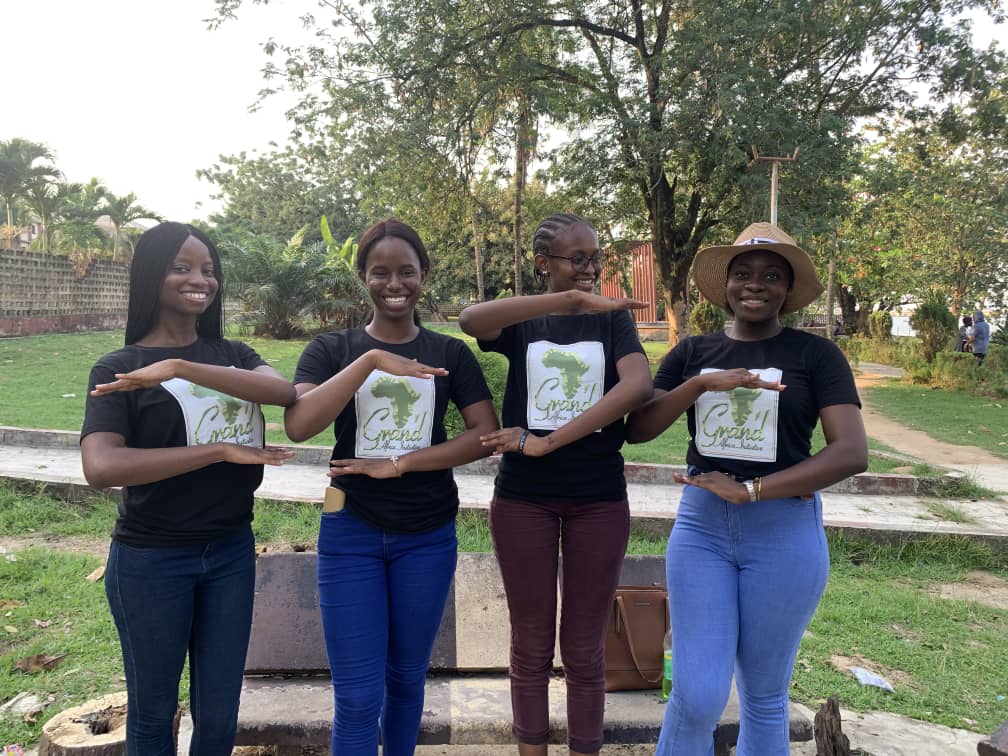 The GAI team is passionate about leading the youth to explore their unique talents and abilities to enable them reach their full potentials.

"We seized the opportunity to equip young women with relevant information and knowledge that would guarantee their success," said Ms. Chinwe Okoli, Founder of GAI.

The 2020 International women's day with the theme "I am Generation Equality: Realizing Women's Rights" was marked with the celebration of distinguishing achievement of women all over the world.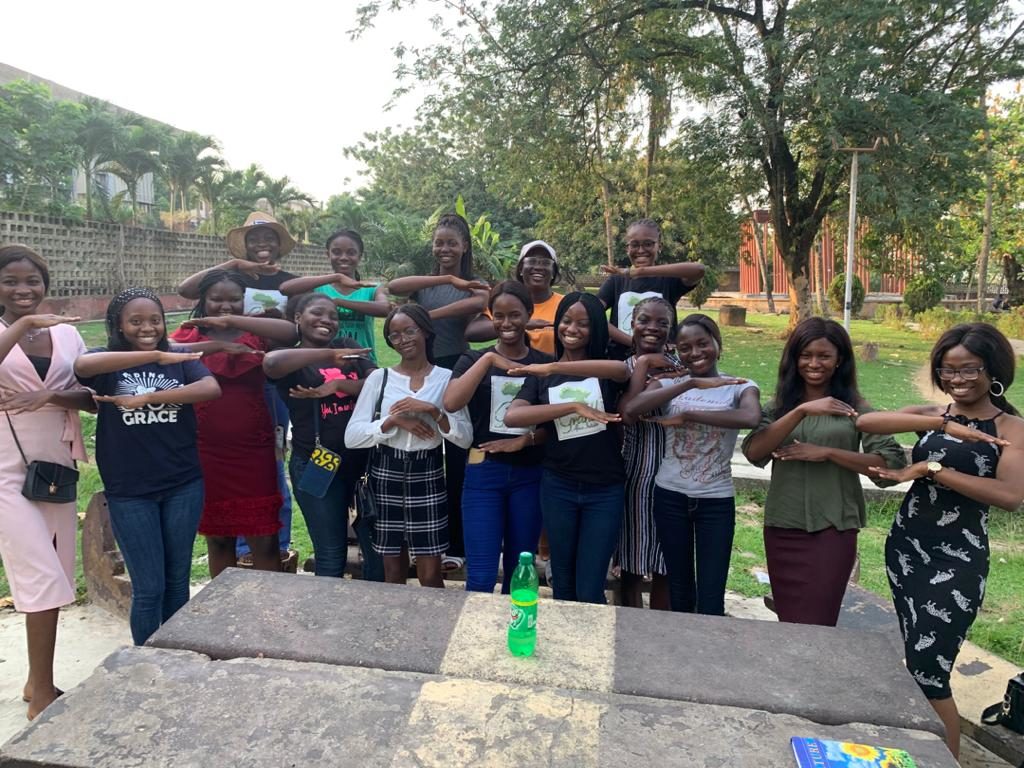 This is the 25th anniversary of the Beijing Declaration for empowerment of women and girls everywhere.

Ms. Okoli revealed that GAI is rolling out life changing programs, symposiums, workshops, advocacy and youth empowerment events promoting education, entrepreneurship and innovation among others.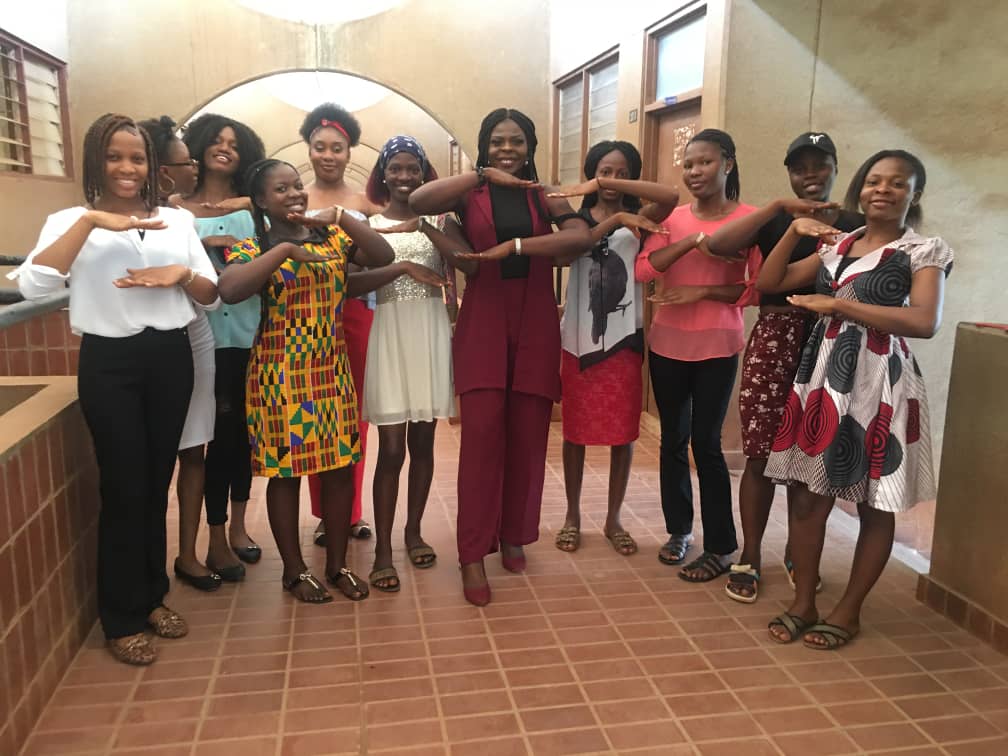 GAI held International Women's Day Meetup in three different locations in Nigeria, viz: Lagos, Nsukka and Jos.

She said it was a great opportunity to engage with young women in a special way as it was imperative to understand why the world celebrates March 8th and what it means to them.

The impact of engaging young people cannot be overemphasized, she said.

GAI boss said from my experience, young people need guidance, so many of them make grave mistakes and take wrong decisions because they do not have mentors.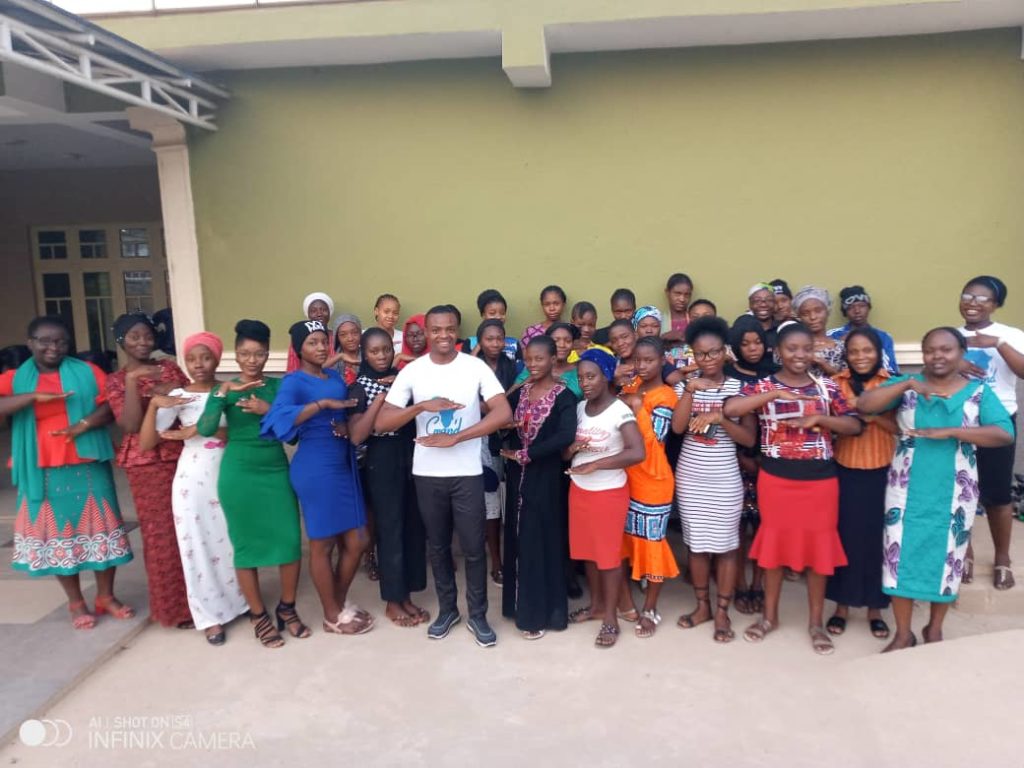 The speakers at the Nsukka meetup includes: Ms Udosen Agnes Grace, Ifeoma Kalu, Chukwuedozie Chiamaka, Aleke Chidinma Nwakaego, Glory Uchechukwu Amadife, Jovita Ezeanyika and Ugboma Chiamaka Anita.
"So Grand Africa Initiative provides a platform to bridge that gap between the role models of today and the younger generation, thus building deeper and stronger connections that will result in grooming more dependable, competent and capable future leaders for the sustainable development of our nation and continent."
The Lagos Meetup had Ofor Nneoma and Kpagban Eseoghene Esther as speakers; while the Jos meetup had Mrs Favour Uzoechi and Joy Ferdinand as Speakers.
They spoke on various topics with the central message of being a phenomenal woman.
According to Chisom Ndubuizu, Organiser, GAI Meetup, Lagos, associating with Grand Africa Initiative and organising the event has propelled her to gain confidence and exposure.
"The success has made me see my capability and I believe I can do anything I put my mind to. I am happy to lead this enlightenment program for fellow young women. I am thankful to my fellow organisers and the speakers for a great event," she said.
Also, Val Okafor, Organiser, GAI Meetup, Jos, explained that the desire to walk the path of success has over the years been the motivation of men to think big and work hard.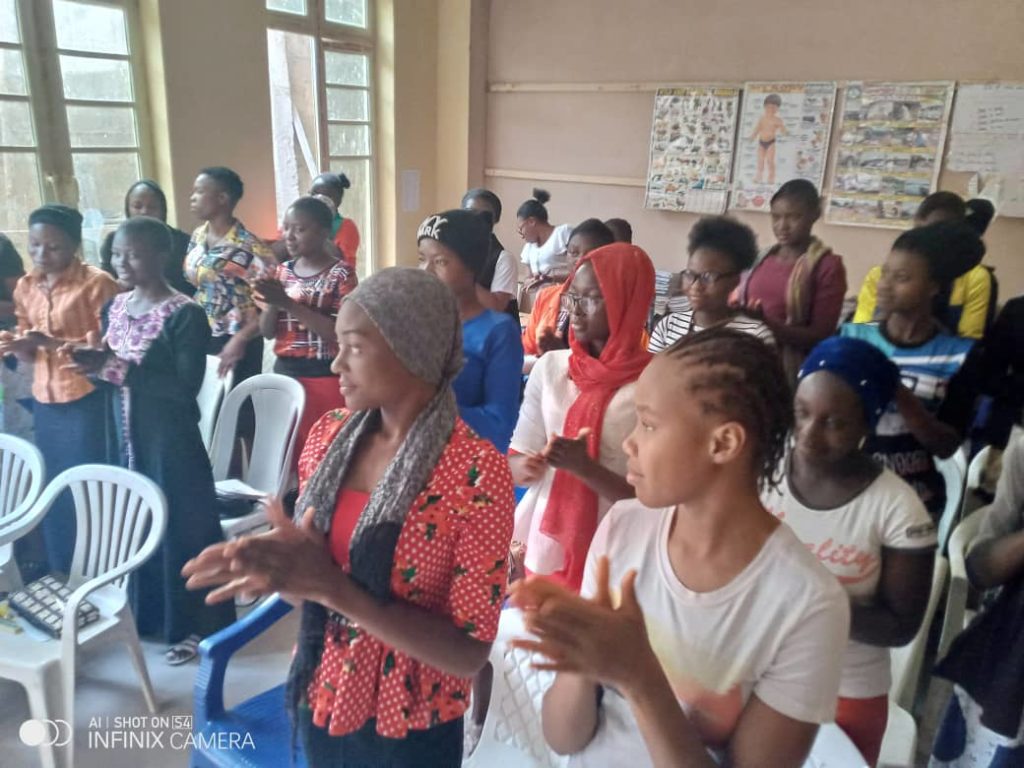 According to Ms.Nwasinachi Anioke, An Author and the organiser of Nsukka Meetup, every young woman that attended the event went home more confident, affirming she is great, special, unique and has all it takes to be a phenomenal woman.
"One question we all went home with was this: as a woman, are you inspiring someone out there or are you just a regular girl on the street? I am super excited to be among the team changing lives under Grand Africa Initiative.
The participants expressed great joy for being part of the event and pledged to implement the learnings from the speakers towards becoming phenomenal women in the future."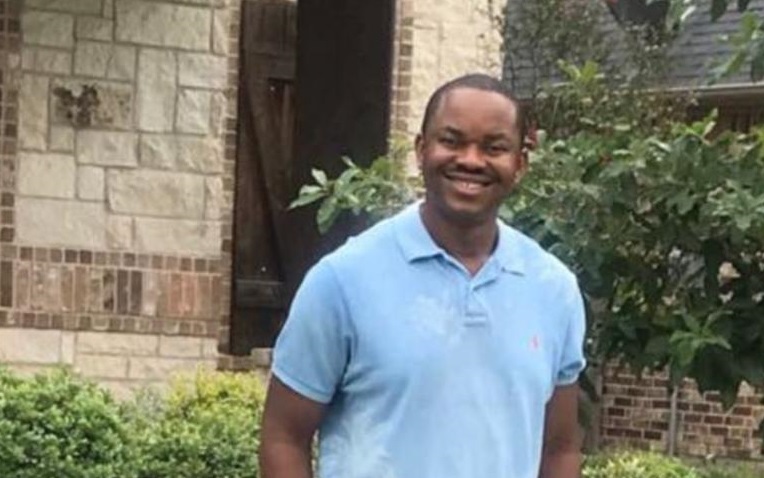 By Osy Agbo

Every once in a while, one gets lucky enough to be recognized for good stuffs. Those are the little things of life that makes light a weary heart and lifts up the spirit to high heavens. But that doesn't usually happen on a first try. Its a product of series of failures, di​​sappointments, falls and even having to pick-up the pieces.
I believe that to be true with most people but sometimes one could get even luckier. Your shiny days gets noticed and you are looked upon more favorably. But then it gets a little odd when folks who barely know your history start to prefix your name with such hallowed words like brilliant ,genius etc etc.
You know they are well intentioned and very appreciative of your work but totally unaware of how unworthy you are of such appellations.
A dear colleague called me up recently, very distraught. She wasn't sure what to do next but her mind was fully made about giving up the practice of medicine.
She went in great details about how she had struggled with the decision for years and finally decided the time is now. For her, medicine is just not worth the trouble anymore and gives her no joy to continue. She took me through her fears and challenges many of which I share.
Empathy was what I felt the whole time since yours truly have had his own fair share of worries too. Of course not as radical. Not even close. She came from old money and so we are at polar ends of the financial spectrum. In the end, my final question to her was, what are you really passionate about?

We all have this one thing that pushes the boundaries of our patience. You just can't seem to get good at it and so you develop a certain kind of phobia. Everyone has one. For me, it's gotta be solving multiple choice test questions in a wave of endless exams physicians are faced with every now and then. Silly me but that's the truth. Over the years I have come to accept that OBJ (as we sometimes call it in Nigeria ) is my kryptonite. If all test questions were structured that way, I seriously would have doubted the possibility of making it through medical school.
Though still able to work double hard and wing it through,I would rather not put up with it. Not that I haven't had other challenges in the past but the trauma and self doubt that comes with flunking a test is just not what one looks forward to.

And so throughout residency I struggled with the periodic quizzes. I never considered myself dumb but was under no such illusion of being smart either. In the end one still managed to graduate on top of his class and even earned an automatic ticket to a fellowship spot. But a few sub-par performances did bruise my academic ego along the way. Self confidence took a few hits during the process.

Though I have always loved story telling as far back as I could remember, I had let that part of me suffer for far too long in deference to that which puts food on the table. But not anymore. I have figured out a way to walk and chew gum at same time.
I may have discovered that by pure serendipity but nonetheless have never been happier. My only regret is that one should have embraced this concept long before now.

Having practiced medicine throughout my adult life, am very thankful for the opportunity of a lifetime. The chance to make a difference in countless lives that cross path with me everyday. But fact is, never have I woken up in the morning feeling like a super-hero ready to heal the planet or tap-danced to work, to borrow a phrase from Warren Buffet.
What is true is that on the course of caring for the sick, this lackluster average Joe has ressurrected his passion for the written words and is ready to shoot for the stars.

A wise man once described life as a collection of humble lessons and I have no iota of doubt in my mind that he was right. Every man has a passion for something and that's why we all have the potential to be great. For when you are passionate about what you do, it automatically migrates from the realm of work to pure pleasure and the output is as huge as the reward.
Maybe life has to do with figuring out our strengths and following our passion, knowing fully well that we don't suck at everything. I believe nobody said it better than Einstein:

"Everyone is a genius. But if you judge a fish by its ability to climb a tree, it will live its whole life believing that it is stupid".
Follow your passion. Every man a king!

Osmund Agbo MD,FCCP writes from Houston,Texas