Funds, graft, taxes, others bane of entrepreneurship in Nigeria ­– Muyiwa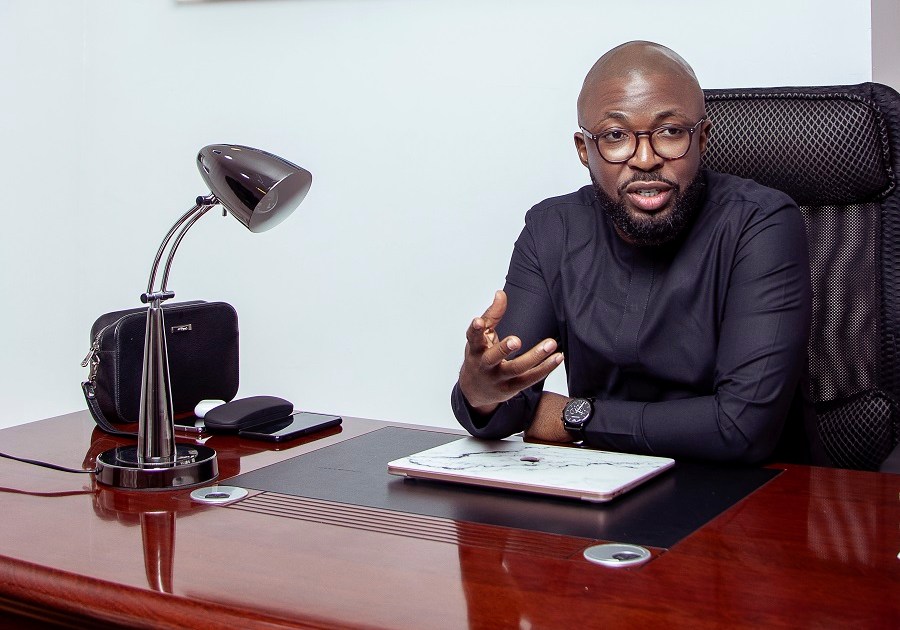 BY: Nmerichukwu Igweamaka
Folorunso Muyiwa is the Chief Executive Officer of Divergent Enterprise, the parent company of Nigeria's biggest pig farm, PorkMoney. In this interview, he talks about the country's investment climate, economic diversification, among other issues. Excerpts.
The Federal Government of Nigeria maintains its determination to diverse the economy, do you think that is achievable?
It is definitely achievable. The diversification of the economy is probably the only option left for development. This is because the economy continues to rely so much on crude oil. The numbers speak for themselves. Oil accounts for 80 per cent of government's revenue and 90 per cent of foreign exchange earnings. No country, especially one that is blessed with a lot of natural resources like Nigeria, can totally depend on one economic sector.
I believe that there are great opportunities for non-oil sectors to grow, and this growth has been visible since 2001. Of course, the changes cannot be very quick and the transformation will not happen overnight.
However, the Federal Government can develop different sectors by taking important steps necessary for growth to take place. We can no longer be a mono-economic country.
Could that explain why you ventured into pig farming?
The idea of PorkMoney grew out of the desire to tap into a neglected sector of the livestock farming that has the potential to create value and change the agricultural ecosystem for good. Long ago before PorkMoney was launched in 2018, I visited a pig farm in Ogun State, one of the biggest in the country, and realised how fast the pigs grew and the viability of pig farming system in general. I knew this was something I needed to be a part of and I'm glad for the decision that I took. We are currently the leading pig farming enterprise in West Africa and our achievement speaks for itself.
Did the idea of establishing PorkMoney emanate from that?
My visit to that farm was definitely a turning point for me. Before then, I was oblivious of the untapped goldmine that is pig farming.
What challenges did you encounter?
Every business comes with a few challenges. One of the challenges we constantly face is the need to micro-manage casual workers from farm handlers, managers, production managers and other workers. Many of them compromise on set standards by cutting corners, especially in meat processing and livestock welfare.
Another challenge is the religious sentiments in this part of the world towards pigs and pork products. However, this was a more pronounced problem at inception and it is dissipating with time.
Knowing the religious sensibilities of the country, did aversion to pork cross your mind?
Not at all. In as much as there is a religious proscription to the consumption of pork, we cannot ignore its usefulness and benefits to our health and nourishment and just how lucrative pig farming is. I mean, Nigeria is a major consumer of pork and 80 per cent of it is imported. This means that a lot of people enjoy this animal protein. All we are doing is localising its production.
Is it possible to alter negative public perception about pig farming?
Definitely. One of our key responsibilities is to enlighten the general public about the great side to pig farming and inform them of the many benefits of pork consumption. Somehow, our environment and the kind of information we were exposed to as a people have influenced our idea of certain things. There are a lot of things we might need to unlearn as time goes on. So by using all our platforms – our social media, our website and even our adverts, we have ensured that we always show the good sides of pig farming because they are much.
Did you consider the possible health challenges in pork breeding?
Of course, we do. However, we ensure that we take the appropriate steps to mitigate any possibility. We also take proper hygienic measures like vaccination, quarantine and biosecurity, which keep our weaners very healthy.
Are you saying there are no associated diseases?
Livestock farming comes with a risk of epidemics; but if managed properly, they can be prevented. The great thing about pigs is just how resilient they are, compared to any other livestock, to farm. They are simply incredibly disease-resilient.
Vaccines and disease surveillance have always been the bane of animal husbandry. How do you take that observation?
Livestock are very prone to diseases; hence the need to constantly take precautionary measures such as administration of vaccines and disease surveillance activities across the farm to prevent outbreaks. Very recently, China witnessed its biggest animal disease that claimed livestock and cost the country billions of dollars because of its flawed surveillance.
So it's important for other pork-producing countries to take adequate disease surveillance and testing programmes to detect these diseases early enough and prevent a fast spread.
So far, our farm partners under our management have taken adequate measures that have seen us not witness any outbreak since our launch in 2018. We expect that with our measures, this would continue to be the case.
What would you consider the most limiting factors to entrepreneurship in Nigeria, especially for youths?
Lack of capital is one of them. Aside that the Nigerian environment is not too conducive and encouraging for budding entrepreneurs, access to funds is one of the biggest challenges for youths in business. Another is the unfavourable tax policies, poor management, corruption, lack of training and experience, poor infrastructure and lack of specialised skills to scale one's enterprise, none of which is insurmountable for a determined person.
How would you rate Nigeria's Small and Medium-sized Enterprises, compared to other countries like Malaysia?
The SME sector is the backbone of major developed economies and an important contributor to employment and economic growth. Malaysia is doing remarkably well when it comes to the business scene. About 98.5 per cent of business establishments in Malaysia are SMEs, which contribute 36.5 per cent to the country's Gross Domestic Product and 65 per cent of the employment. This is impressive. Despite the significant contribution of SMEs to the Nigerian economy (48 per cent), challenges still persist that hinder the growth and development of the sector. Some of the overriding issues are access to funding, lack of skilled manpower, multiplicity of taxes, high cost of doing business, among others. This proves that there is still much to be done.
As an entrepreneur, how did you overcome initial apprehensions, especially funding, and what areas have you exerted your ideas so far?
When I was starting out in business, I had no capital, training or resources to start my journey. The brilliant ideas were there. All that was needed to execute them was finance, which was lacking, but I had to start small and grow multiple businesses over the years till I was able to afford the capital needed to start my current pursuit.
UAC Foods Unveils New Snack Extension Brand, Kingsway Pastry Roll
…Relaunches with refreshed packaging and a renewed desire for consumers to "Savor for a little longer"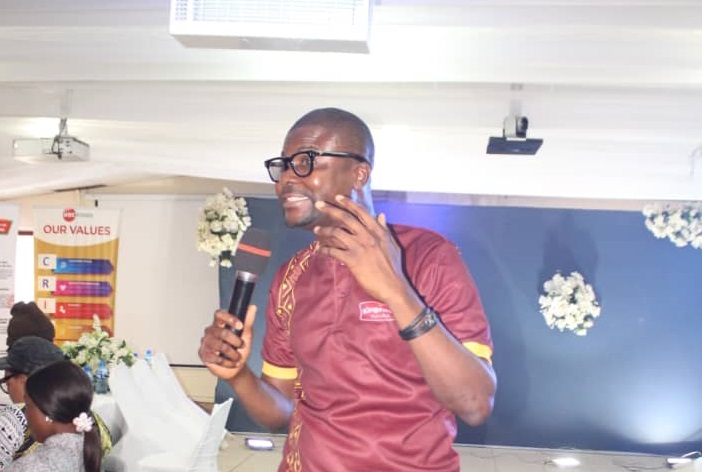 UAC Foods, the manufacturers of the popular Gala sausage roll brand introduced a new product into their expanded range of snacks.
This innovation marks a significant milestone for the company, signifying a new chapter. The unveiling of the updated visual identity and overall look of this new product and brand took place at a relaunch event hosted by UAC Foods on the 17th of August 2023.
This UAC Foods brand is KINGSWAY.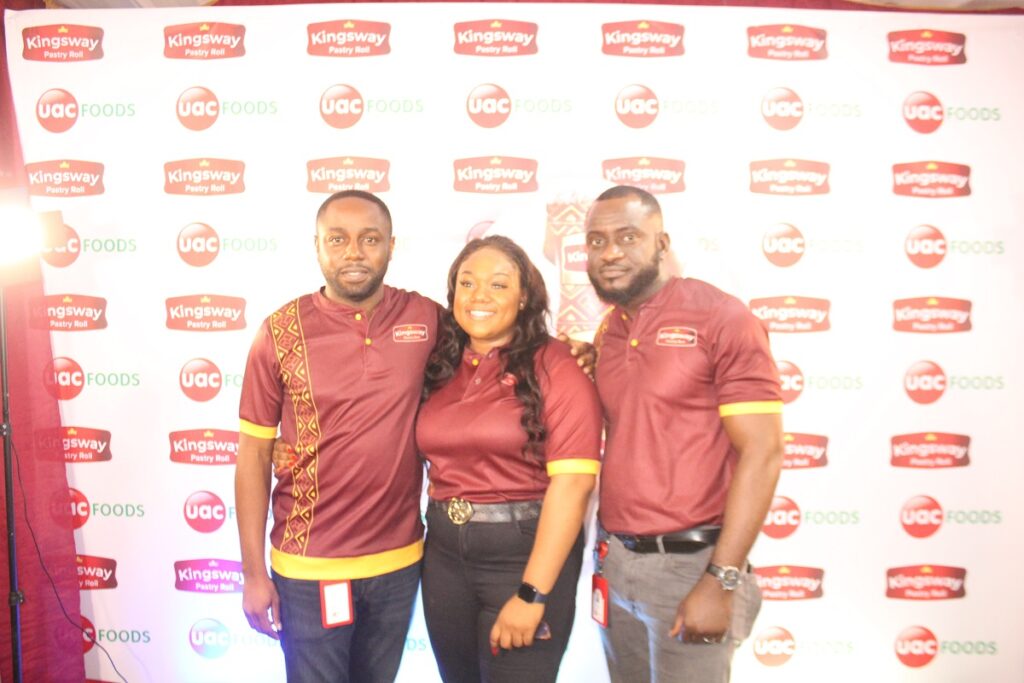 Key stakeholders in sausage roll category, brand influencers, industry food critiques, distributors and partners attended the glamorous event.
Delivering his keynote address, the Managing Director of UAC Foods Limited, Mr. Oluyemi Oloyede spoke at length about Gala's legacy; a brand that has been in existence for 61 years and one that would be around for another 61 years and beyond. He said that the launch of Kingsway is borne from the company's passion to give its supportive consumers a choice to have an alternative product, especially one that delivers on 'more for same great taste and quality' promise.
"This brand will be the number two brand within this category, we will sell everywhere so that every Nigerian can access qualify and affordable food every day. We are offering a snack product with filing that helps the consumer manage the current economic situation. In the next weeks and months, our teams across regions will make Kingsway available to consumers so that they can see, taste and buy our new baked rolls," Oloyede explained.
Kingsway new look and packaging were unveiled by Oluwaponmile Alabi, Marketing Manager, UAC Foods Limited, who expatiated on the journey of Kingsway's operations from inception to relaunch, and the brand's desire for its consumers to 'Savor for a little longer with Kingsway'.
She stated, "A brand that does not evolve will die… One of the fundamental guiding principles, to which we are devoted, centres around providing sustenance to at least 80% of the Nigerian population daily.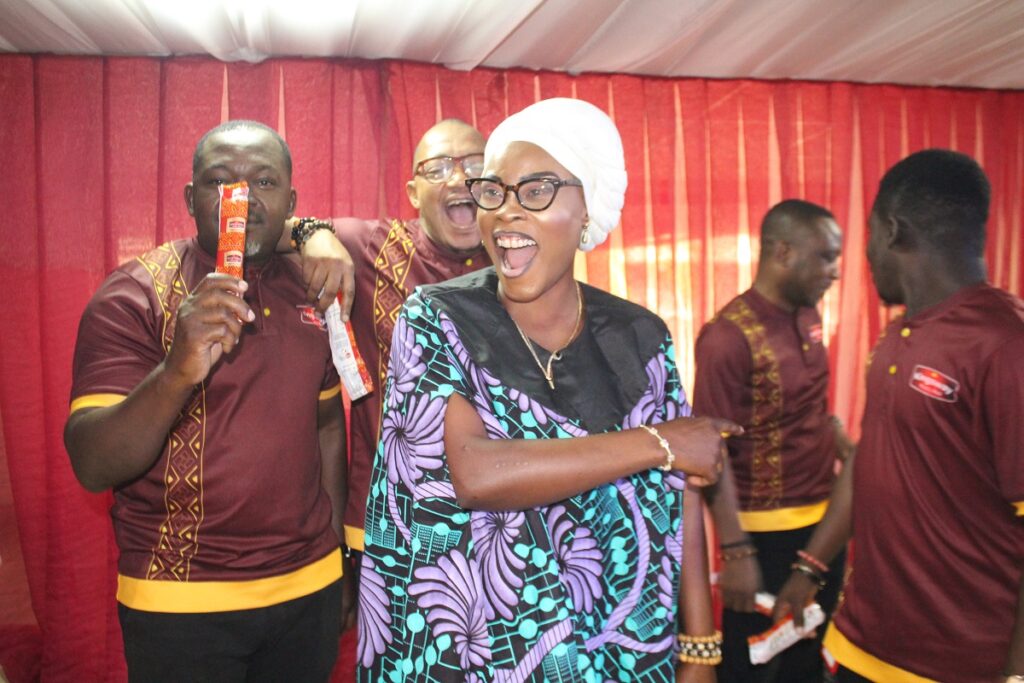 'Today, I take immense pride in introducing Kingsway to this assembly of impassioned distributors, dedicated sales champions, and all present.
"This offering stands as a testament to our commitment to upholding the rich legacy of UAC Foods Limited. Just like a newborn, each phase has its appointed time.
"At this juncture, with the unwavering support of our enthusiastic distributors, we hold the firm belief that the brand will gradually advance in the coming months, much like a baby transitioning to the crawling stage, then to the walking and finally to the flying stage', Ponmile expanded.
UAC Foods Limited's General Manager, Operations, Stephen Adekogbe, also expressed gratitude to key stakeholders who had contributed significantly to the growth of the organization, emphasizing appreciation to our distributors.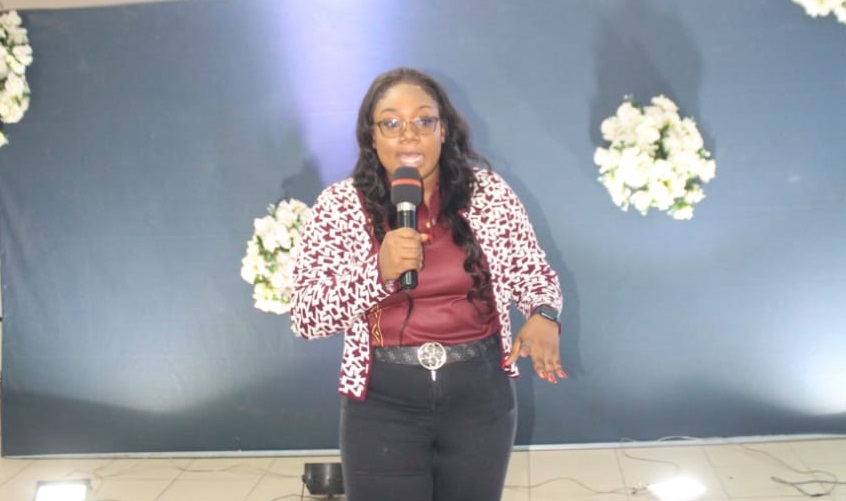 He continued saying: "The past few years have been tough with a lot going on around the world, but I stand here today honoured to assure you that tough times never last, only tough people and brands do.
He also informed the teeming audience that as of today, despite the economic issues and fuel price increases, UAC Foods Limited is still able to reach the entire part of the country.
This new brand contains food grade raw materials that deliver on energy, protein and fibre requirement for the consumer to live each day at a very affordable price, and therefore, he solicited the support of the field sales team and the distributors to make this product successful in the marketplace.
How Many things do you know about "BEES AND HONEY" Here Are Vital Things To know About Them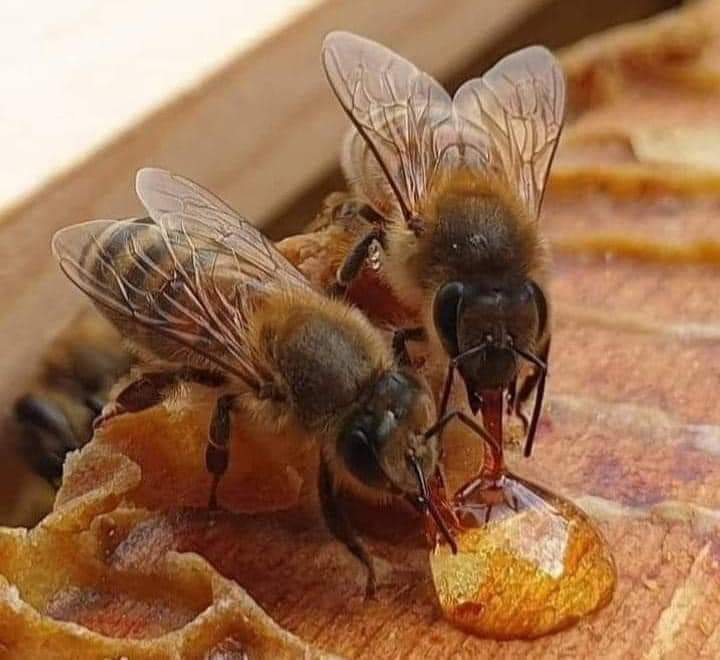 Here are a few things about Bees and Honey.
Did you know that there are living enzymes in honey? And in contact with metal these enzymes die and honey becomes toxic?
Did you know that there is a special wooden spoon for honey, not a metal one? And to store your honey, Use glass or wooden containers not metallic ones.
Did you know that there are between 10 to 80,000 bees in one hive?
Did you know that Honey contains a substance that helps the human brain work better?
Did you know that honey is the ONLY food on earth that alone can sustain human life?Just One teaspoon of honey is enough to sustain human life for 24 hours.
Did you know that Propolis produced by bees is the most powerful natural ANTIBIOTIC?
Did you know that to get 1g of poison, You'll need a sting from over 10,000 bees?
Did you know that to get 1 kg of honey, you need the nectar of over 1,000,000 flowers?
Did you know that honey has no expiration date?
Did you know that honey is the first form of currency the world used as payment?
Did you know that the first coins in the world had a painted bee 🐝 on it?
Did you know that honey is best consumed with honeycomb?
Did you know that bee pastures are the healthiest food in the world?
Did you know that a Bee can fly at a speed of over 60 km/h?
Did you know that Manna honey is made from the saliva of some bugs called "fatties"?
Did you know that the bodies of the great emperors of the world were buried in golden caskets and then covered with honey to prevent rotting?
Did you know that bees are the ONLY bugs that produce food for humans?
Did you know that the name "HONEYMOON" cames from the fact that newlyweds consumed honey and mead for fertility after the wedding back in the day?
Did you know that bees flap their wings more than 11,000 times a minute?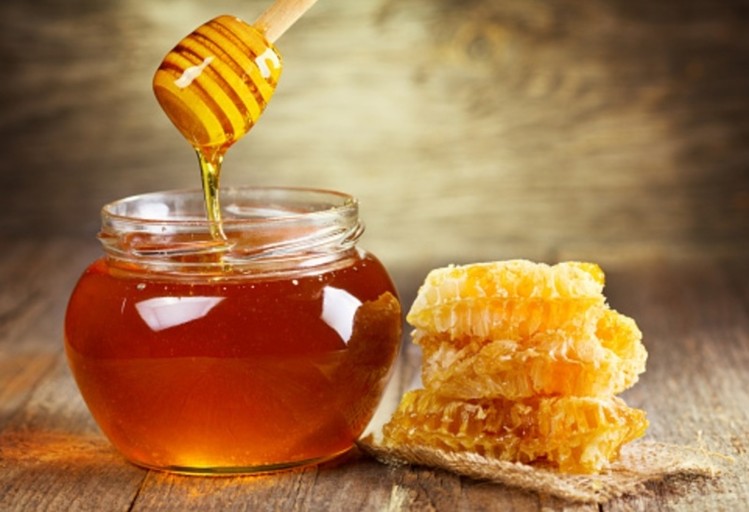 There's a lot more about Bees and Honey! So the next time you see a Bee, Show some respect. (Smiling)
White Rice Vs Brown rice – Why the white rice is not good for you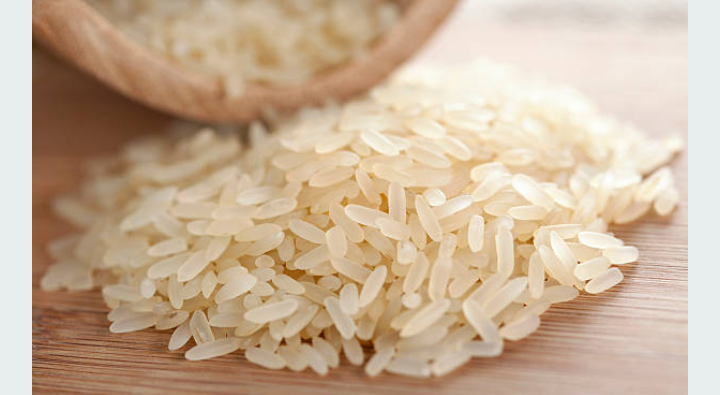 Rice is probably the most famous food consumed in the world. And with that stated, it's not a coincidence how massively it is well consumed. But the truth is this, the heavy consumption of White rice actually does more harm than good to our health.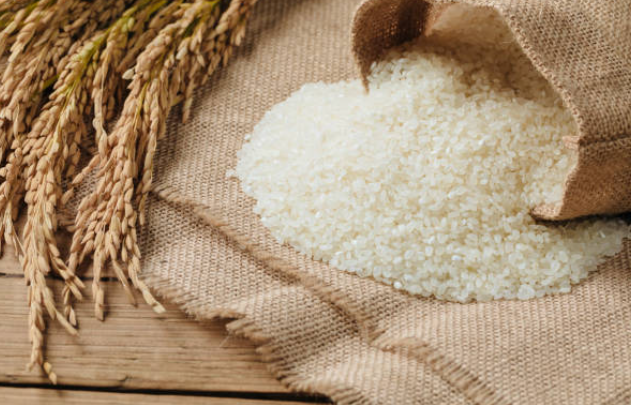 Now, before we go into the needed details of what white rice can do to harm the body, I know you might be wondering what other food can replace White rice. Well it's simple because it's the BROWN RICE. I'll be letting you understand why you need to consume more of brown rice than the white rice.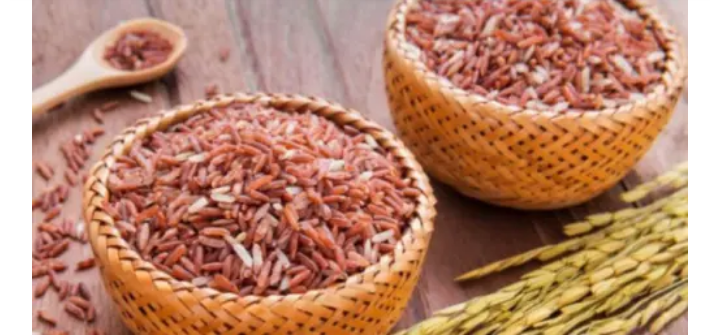 Brown rice is simply the entire whole rice grain, you will understand what it looks like if you've ever seen a freshly harvested rice before. It contains the fiber bran, and carbohydrate rich endosperm.
While the white rice is stripped of it's bran and leaving just the endosperm. I can say that white rice is considered as empty carbs since it's been stripped off of it main source of nutrients. Although when cooking, a lot of other nutrients is added to enrich it, but it is no longer as naturally nutritious as the brown rice because that bran has so much nutrients. According to an expert Nutritionist, the nutrients found in the brown rice are listed below.
Calories:216, Carbs:44 grams, Fiber:3.5 grams, Fat:1.8grams, Protein:5grams, Thiamin (B1):12% of the RDINiacin (B3): 15% of the RDIPyridoxine (B6): 14% of the RDIPantothenic acid (B5): 6% of the RDIIron: 5% of the RDIMagnesium: 21% of the RDIPhosphorus: 16% of the RDIZinc: 8% of Calories:216, Carbs:44 grams, Fiber:3.5 grams, Fat:1.8 grams, Protein:5grams, Thiamin (B1):12% of the RDINiacin (B3): 15% of the RDIPyridoxine (B6):
14% of the RDIPantothenic acid (B5):
6% of the RDIIron:
5% of the RDIMagnesium: 21% of the RDIPhosphorus: 16% of the RDIZinc:
8% of the RDICopper:
10% of the RDIManganese: 88% of the RDISelenium: 27% of the RDI RDI
And this is why the brown rice is considered the most healthy type of rice advisable for consumption.
Now, the health risks involved in the much consumption of white rice includes weight gain, type 2 diabetes, a large waist line, and even high blood pressure. Meanwhile brown rice has a very low risk of all that health problems.
Because white rice is easy to digest, it is good for people with digestive problems. But otherwise, go for brown to be much on a safer side as studies have shown that people who regularly eat large amount of white rice have higher risk of metabolic syndrome.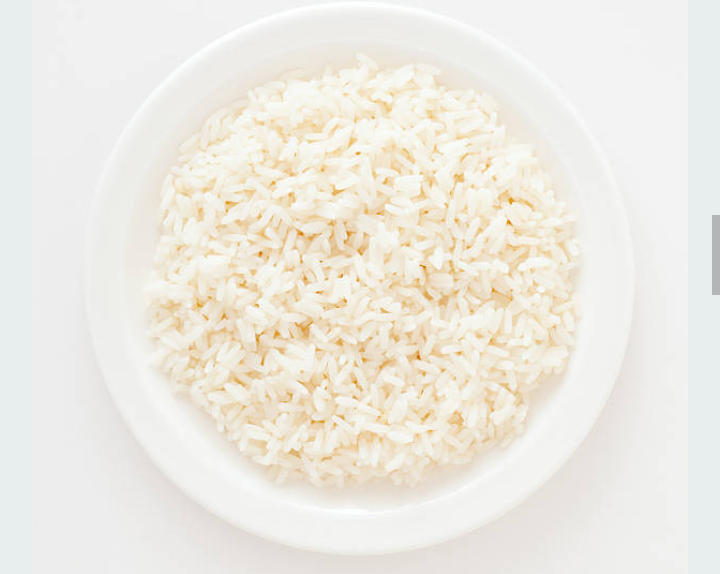 So eat healthy, and stay safe.