Funds, graft, taxes, others bane of entrepreneurship in Nigeria ­– Muyiwa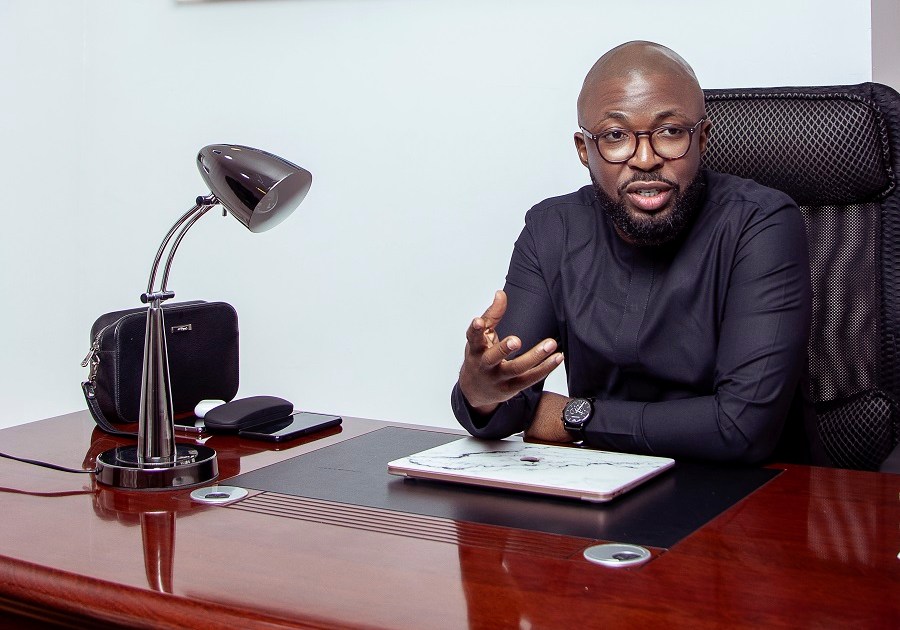 BY: Nmerichukwu Igweamaka
Folorunso Muyiwa is the Chief Executive Officer of Divergent Enterprise, the parent company of Nigeria's biggest pig farm, PorkMoney. In this interview, he talks about the country's investment climate, economic diversification, among other issues. Excerpts.
The Federal Government of Nigeria maintains its determination to diverse the economy, do you think that is achievable?
It is definitely achievable. The diversification of the economy is probably the only option left for development. This is because the economy continues to rely so much on crude oil. The numbers speak for themselves. Oil accounts for 80 per cent of government's revenue and 90 per cent of foreign exchange earnings. No country, especially one that is blessed with a lot of natural resources like Nigeria, can totally depend on one economic sector.
I believe that there are great opportunities for non-oil sectors to grow, and this growth has been visible since 2001. Of course, the changes cannot be very quick and the transformation will not happen overnight.
However, the Federal Government can develop different sectors by taking important steps necessary for growth to take place. We can no longer be a mono-economic country.
Could that explain why you ventured into pig farming?
The idea of PorkMoney grew out of the desire to tap into a neglected sector of the livestock farming that has the potential to create value and change the agricultural ecosystem for good. Long ago before PorkMoney was launched in 2018, I visited a pig farm in Ogun State, one of the biggest in the country, and realised how fast the pigs grew and the viability of pig farming system in general. I knew this was something I needed to be a part of and I'm glad for the decision that I took. We are currently the leading pig farming enterprise in West Africa and our achievement speaks for itself.
Did the idea of establishing PorkMoney emanate from that?
My visit to that farm was definitely a turning point for me. Before then, I was oblivious of the untapped goldmine that is pig farming.
What challenges did you encounter?
Every business comes with a few challenges. One of the challenges we constantly face is the need to micro-manage casual workers from farm handlers, managers, production managers and other workers. Many of them compromise on set standards by cutting corners, especially in meat processing and livestock welfare.
Another challenge is the religious sentiments in this part of the world towards pigs and pork products. However, this was a more pronounced problem at inception and it is dissipating with time.
Knowing the religious sensibilities of the country, did aversion to pork cross your mind?
Not at all. In as much as there is a religious proscription to the consumption of pork, we cannot ignore its usefulness and benefits to our health and nourishment and just how lucrative pig farming is. I mean, Nigeria is a major consumer of pork and 80 per cent of it is imported. This means that a lot of people enjoy this animal protein. All we are doing is localising its production.
Is it possible to alter negative public perception about pig farming?
Definitely. One of our key responsibilities is to enlighten the general public about the great side to pig farming and inform them of the many benefits of pork consumption. Somehow, our environment and the kind of information we were exposed to as a people have influenced our idea of certain things. There are a lot of things we might need to unlearn as time goes on. So by using all our platforms – our social media, our website and even our adverts, we have ensured that we always show the good sides of pig farming because they are much.
Did you consider the possible health challenges in pork breeding?
Of course, we do. However, we ensure that we take the appropriate steps to mitigate any possibility. We also take proper hygienic measures like vaccination, quarantine and biosecurity, which keep our weaners very healthy.
Are you saying there are no associated diseases?
Livestock farming comes with a risk of epidemics; but if managed properly, they can be prevented. The great thing about pigs is just how resilient they are, compared to any other livestock, to farm. They are simply incredibly disease-resilient.
Vaccines and disease surveillance have always been the bane of animal husbandry. How do you take that observation?
Livestock are very prone to diseases; hence the need to constantly take precautionary measures such as administration of vaccines and disease surveillance activities across the farm to prevent outbreaks. Very recently, China witnessed its biggest animal disease that claimed livestock and cost the country billions of dollars because of its flawed surveillance.
So it's important for other pork-producing countries to take adequate disease surveillance and testing programmes to detect these diseases early enough and prevent a fast spread.
So far, our farm partners under our management have taken adequate measures that have seen us not witness any outbreak since our launch in 2018. We expect that with our measures, this would continue to be the case.
What would you consider the most limiting factors to entrepreneurship in Nigeria, especially for youths?
Lack of capital is one of them. Aside that the Nigerian environment is not too conducive and encouraging for budding entrepreneurs, access to funds is one of the biggest challenges for youths in business. Another is the unfavourable tax policies, poor management, corruption, lack of training and experience, poor infrastructure and lack of specialised skills to scale one's enterprise, none of which is insurmountable for a determined person.
How would you rate Nigeria's Small and Medium-sized Enterprises, compared to other countries like Malaysia?
The SME sector is the backbone of major developed economies and an important contributor to employment and economic growth. Malaysia is doing remarkably well when it comes to the business scene. About 98.5 per cent of business establishments in Malaysia are SMEs, which contribute 36.5 per cent to the country's Gross Domestic Product and 65 per cent of the employment. This is impressive. Despite the significant contribution of SMEs to the Nigerian economy (48 per cent), challenges still persist that hinder the growth and development of the sector. Some of the overriding issues are access to funding, lack of skilled manpower, multiplicity of taxes, high cost of doing business, among others. This proves that there is still much to be done.
As an entrepreneur, how did you overcome initial apprehensions, especially funding, and what areas have you exerted your ideas so far?
When I was starting out in business, I had no capital, training or resources to start my journey. The brilliant ideas were there. All that was needed to execute them was finance, which was lacking, but I had to start small and grow multiple businesses over the years till I was able to afford the capital needed to start my current pursuit.
Gov. Bello Speaks: Says Northern Food Traders Are Not Asking For Too Much Compensation
Kogi State Governor, Yahaya Bello on Thursday said food traders from the North who had recently lifted the embargo on Southern Nigeria are not requesting for too much compensation for losses incurred during the period.
Governor Bello had met President Muhammadu Buhari as part of ongoing efforts to further pacify members of the Amalgamated Union of Foodstuff and Cattle Dealers in Nigeria who called off their strike on Wednesday.
While the strike lasted, members of AUFCDN had blocked the movement of cattle and foodstuffs from the Northern part of the country to the South.
However, called off the strike on Wednesday following the intervention of the Governor and a former Minister of Aviation, Femi Fani-Kayode.
Their President, Muhammad Tahir, had said the strike was called off following the Federal Government's promise to pay N4.75bn compensation, stop multiple taxes and ensure protection of their members, among others.
Emerging from the meeting where he briefed the President on the development at the Presidential Villa, Abuja on Thursday, Bello said the traders were not asking for too much.
"I don't think they are asking for too much. If those demands are met, or at least, attempts have been made to meet those demands, and if they can graciously respect Mr President, respect us and sympathise with Nigerians and call off their strike and begin the supply of food and other items to all parts of this country, I think it behoves on us to also meet them midway so that there will be no such occurrence again," the governor said.
Justifying the demands, Bello noted that while they were carrying out their legitimate business, criminals hijacked the process, killed them "in their hundreds" and destroyed property worth billions of naira.
He added, "Those that were killed, their families, the properties that were lost, where are they going to start from?
"They are demanding that the Federal Government should do something and remember they have gone round the country, met various authorities and you know, they never received any attention. Hence, they embarked on that particular strike."
Bello said the President had already directed law enforcement agencies to ensure that traders were no longer extorted.
He recalled that before the strike was called off, the crisis was already degenerating into what he called "a major national catastrophe" where some other parts of the country were gearing up for reprisals.
The governor added, "We cannot afford to allow this country to snowball into civil war again, not this time around.
"We are so much interwoven that we are inseparable, again. By marriage, business investments, politics, and every other form of development, Nigeria is so much interwoven that we shouldn't allow few bad elements, however, lowly placed or highly placed, come and divide us again.
"So, I think that if the Federal Government or the authorities take responsibility and do or attend to it (the demand), I think such a strike will not repeat itself again."
The governor also denied insinuations that his intervention was because of his 2023 presidential ambition.
He said some people had been calling on him to contest the presidential election in 2023, saying such calls were within their rights.
He, however, said he currently had an assignment to govern his state well.
Abia State Signs Anti-Open Grazing Law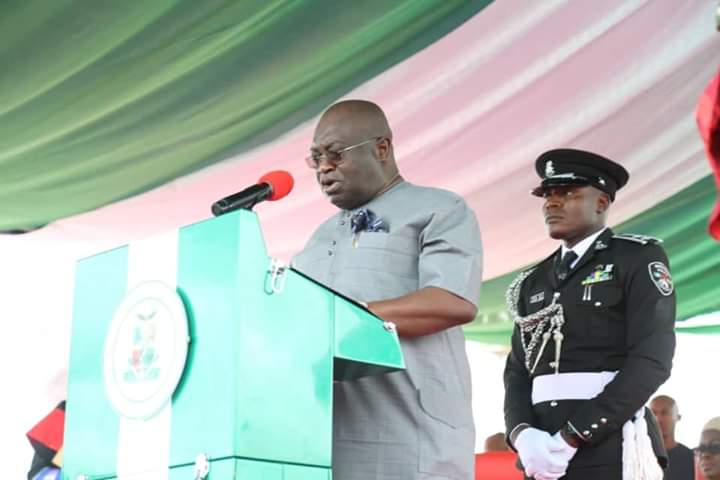 Following the Fulani herdsmen crises across the nation, the Abia State Governor, Okezie Ikpeazu, finally called on the security agencies in the state to start enforcing the Anti-Open Grazing Law.
Speaking on Monday in Umuahia, the Deputy Governor, Chief Udeoko Chukwu, made the call in while inaugurating a sensitisation workshop against criminal activities in Abia communities.
According to the governor, enforcing the law would help reduce farmers/herders clashes in the state.
Ikpeazu requested the cooperation of stakeholders to ensure that government wins the war against criminality.
"Abia people and residents should avail useful information and intelligence to traditional rulers and government authorities. The era of not knowing who to report to has gone," he said.
In a keynote address, the coordinator of the workshop and the Chief of Staff to the Governor, Chief Anthony Agbazuere, said the workshop was initiated to consolidate the state's status on security and create awareness on various crimes and making criminals unable to perform.
Why Nigeria Agro Products Are Rejected Despite Trade, Bilateral Agreements – John T Okakpu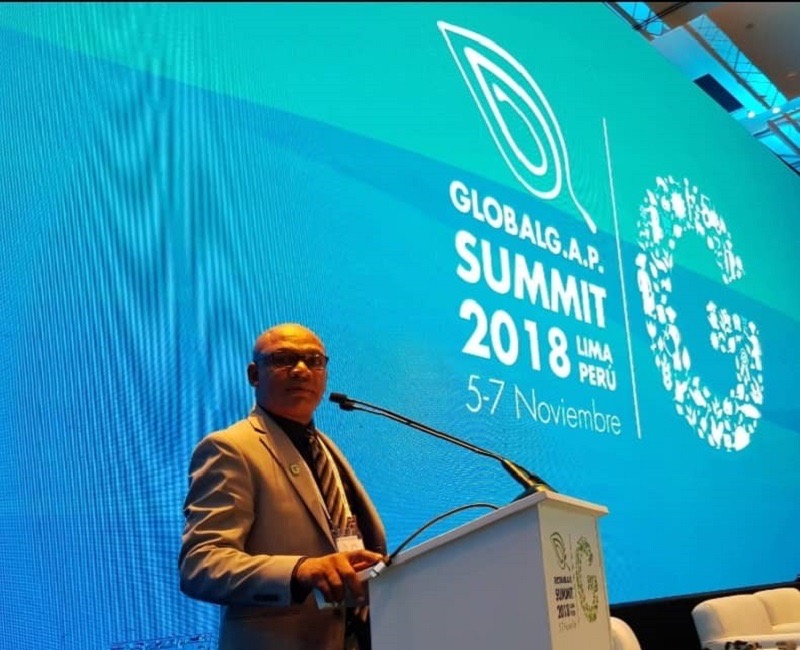 The rejection of Nigeria's agro products at the international markets, especially in Europe, is now becoming rampant, despite countless Trade and Bilateral Agreements signed with most of these countries.
This obviously has to do with the inability of the country and her agro-exporters to conform with specific internationally recommended standards, certification and traceability, says Captain John T Okakpu.
Captain Okakpu is the chairman of a 28-member Nigeria Agro Set-Up Committee inaugurated by the Federal Ministry of Industry, Trade and Investment (FMITI), with a mandate to reinvigorate broad national agricultural activities across the country.
According to PriceWater Coopers (PwC's) report, between 2016 and 2018, the country's total agriculture exports was driven by export of sesame seeds, fermented cocoa beans, cashew nuts, ginger, crude palm kernel oil, soya beans, frozen shrimps and prawns, among other commodities.
Cumulatively, the country earned N0.53 trillion from agriculture export between 2016 and 2018.
In contrast, Nigeria's total agriculture import bill over the same period stood at N2.39 trillion. As a result, the agricultural trade deficit stood at N1.86 trillion. Thus, the country is a net food importer.
Okakpu lamented the believe in some quarters that once a country has a Trade and Bilateral Agreement with another, it guarantees free flow of any agro-products.
In his words: "Yes, such agreements open the doors to free trade between countries for mutual benefits. But there's a caveat here that ensures that advanced countries will only accept agro products that are traceable with internationally recognized Good Agricultural Practices (GAP) Certifications/Traceability. A responsible country wouldn't because trade agreements allow poison or sub-standard products into their country to kill its citizens".
He argued further that Nigeria has entered into several trade agreements, "but our goods are still being rejected by the same countries we have Bilateral Trade Agreements with. Why? Because our agro products are not Certified nor traceable".
Okakpu who doubles as the Managing Director of abx world, said unless the country gets it right, "we will keep chasing shadows traveling all over the world in vain.
"Similarly, such Certifications/Traceability are not established from nothing or by the Government. The main agricultural producers having over the years experienced the real reasons for rejections of their products and taken steps to correct such issues by having internationally acceptable and recognized GAP Certifications will now establish national standards to be adhered to.
"This is where the Government comes in to institutionalize and gazette such standards. Definitely not before, otherwise that will be tantamount to putting the cart before the horse. This is how all countries who are GAP Certified evolved their standards.
"Kenya (Kenya GAP) for instance, has well over two thousand GAP Certified farmers, while Ghana (Ghana GAP) has over one thousand, just to mention a few. Where is Nigeria? Where are we; the certified farmers and their traceable products that pave the way in establishing a GAP standard? We (Nigerians) have not entered the world market yet; our agro products are being rejected left, right and center and we are talking of setting up our own GAP." Please give me a serious break.
The Committee Chairman recommended that the government, especially State Governments should empower their farmers by supporting and sponsoring them to go for GAP certifications.
"By merely doing so, they will create a very fertile/conducive environment and a sustainably prosperous society; unemployment and crime will take a back seat in Nigeria. I guarantee you that", he stated.
He however, said that the country needs to diligently follow the process and not always put the cart before the horse and keep going round in a vicious circle.
"Truth and nothing, but the truth! There's no conspiracy or gang up against Nigeria as a nation by anyone, group or organization. Lobbying for incompetence is nothing but lies and deceit that will yield no results.
"In as much as we (the Organized Private Sector) are proposing and working with the government for the right policies, we all must first of all take the necessary responsibility", he advised.
He said that it was for this reason the Committee was set up and will resolve everything through the support of stakeholders.
"It's very necessary for me to note this here: all foreign businesses that import agro produce prefer dealing with the private sector than Government because of the transient and tenure based nature of Government.
"This Group has completely broken that jinx by fusing for mutual benefit the Organized Private Sector, Government Ministries, Departments and Agencies for the sole purpose of agro export. So, the hitherto gridlock, bureaucracy, duplication of processes and other bottlenecks faced by agro exporters in Nigeria are being resolved. Thus, Nigeria through the efforts of this group will soon be a major agro export hub in Africa", he said.