Ezekwesili's mum for burial July 1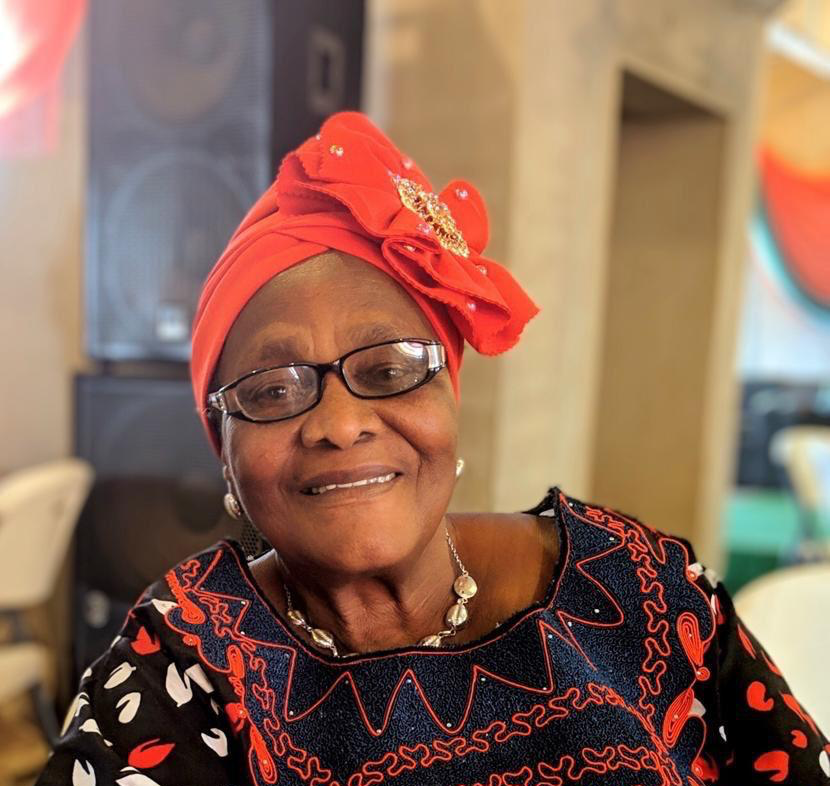 BY: Sandra Ani
The remains of Mrs. Cecilia Nwanyiaka Ujubuonu, deceased mother of former Vice President of the World Bank and Presidential candidate, Dr. Obiageli Ezekwesili, will be interred on Wednesday, July 1, 2020.
In a press statement issued on Friday by Mr. Ozioma Ubabukoh, Spokesperson and Publicist for Ezekwesili, Nwayiaka will be laid to rest at Umunuko, Ukpor, Nnewi-South Local Government Area in Anambra State.
"The service of songs is set to hold on June 27, 2020 at a parish of the Redeemed Christian Church of God in Abuja. Compliant with the protocols for social gathering under the Covid-19 rules of the Federal Government, an online participation link has been provided to close members of the family, church and friends who will not be present within the church hall.
"This will be followed on Wednesday July 1, 2020 by a private family funeral at Umunuko, Ukpor, Nnewi-South in Anambra State," the statement read.
It added, "The Ujubuonu, Emeribe and Ezekwesili families wish to acknowledge and thank Nigerians and friends from all over the world and walks of life for their deep words of encouragement and prayers."
Nnamdi Kanu Rejects Southeast Governors' Regional Security Outfit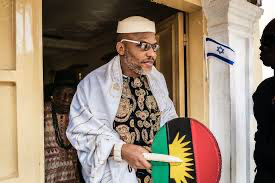 The Indigenous People of Biafra (IPOB), yesterday, urged governors of the Southeast region to jettison the proposed new regional security outfit for the zone.
Recall there have been several controversies
It argued that the intention of the proposed security outfit was to counter the Eastern Security Network (ESN) it earlier formed for the protection and defence of Biafra land against terrorists and invaders responsible for attacks, rape and killing of Igbo people in their farmlands and forests.
Ebonyi State Governor and Chairman, Southeast Governors Forum, Dave Umahi, had announced last week that the Southeast regional security outfit was ready and would soon commence operation.
But in a statement issued by IPOB's Media and Publicity Secretary, Emma Powerful, the group cautioned the governors against compromising the security of the region through what it described as "the mischievous advice of certain elements."
"We, therefore, advise all Biafran fathers and mothers to caution their children against joining Umahi's vigilante group as such outfit is an enemy of the people. Their agenda is sinister and anti-Biafra.
"We are happy to state that the grand conspiracy by our oppressors to take over the South with the help of compromised leaders is dead on arrival!
"We declare that any other group parading as Southeast and South-South Security outfit will not be allowed to operate on Biafra soil. Our people have already launched ESN, as our self-acclaimed leaders were nowhere to be found when it mattered most. Anyone who enlists in any treacherous security outfit in our land to destablise our territory will regret such a decision," the statement reads.
The IPOB insisted that attempts have been made in the past to foist leadership on Ndigbo, stressing: "Now they have moved to form security outfit for us because our governors and political leaders are blinded by their greed and selfish political ambitions."
Continuing, he said that IPOB would not allow terrorists any breeding ground on Biafra forests and farmlands, adding: "The raping, killings and unprovoked attacks must stop in Biafra territory.
"Anyone against the people's resolve to defend themselves against foreign occupation will be crushed. ESN has been launched with the mandate of securing Biafra land and no force can disband this great movement until it finishes its mandate."
Drogba Says He Is Now Separated From The Wife After 20 Years Of Togetherness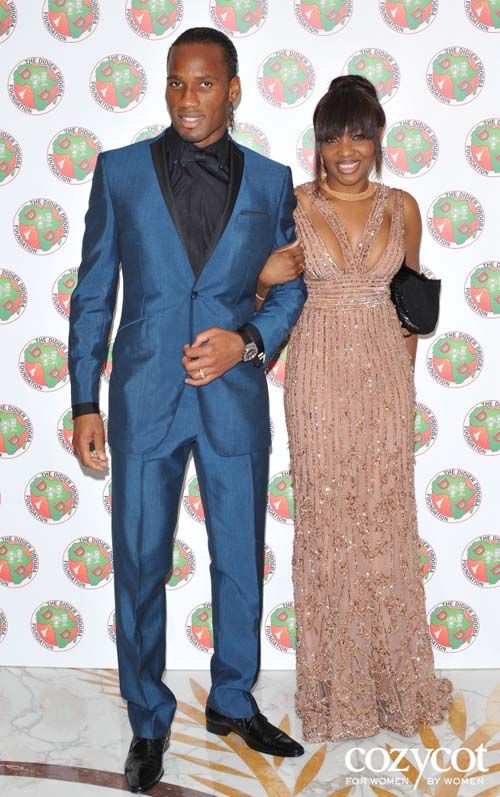 Chelsea and Ivory-coast legend, Didier Drogba said on Friday that he is now seperated from his wife Lalla Diakate after 20 years of togetherness.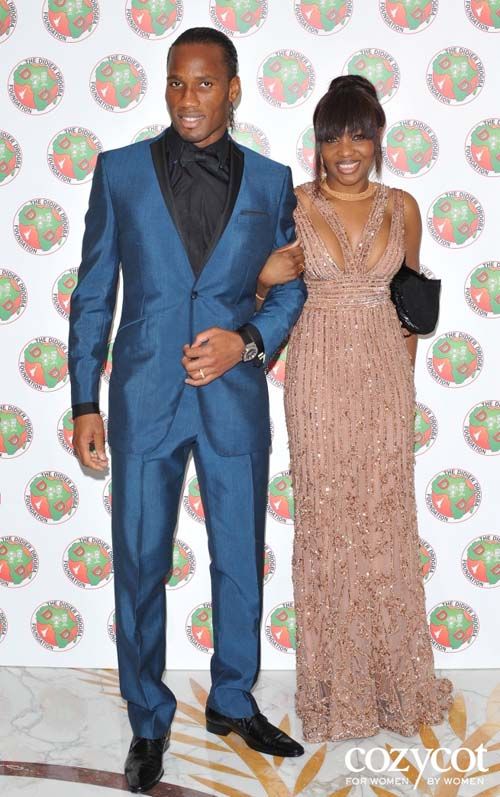 The highly rated ex-striker who has maintained a discreet private life as he tried to shield his loved ones from the limelight, made the announcement after appearing in an intimate video in bed with a mystery woman.
Confirming his split from Diakate, he wrote;
"I'm not in the habit of discussing my private life.
"But, because of speculation in the media today, I can confirm that sadly, after 20 years together, Lalla and I took the difficult decision to separate last year.
"We remain very close, and our main priorities have been to protect our children and our family's private life.
"May God bless you."
Buhari Is Threat To Nigeria's Security ― Junaid Mohammed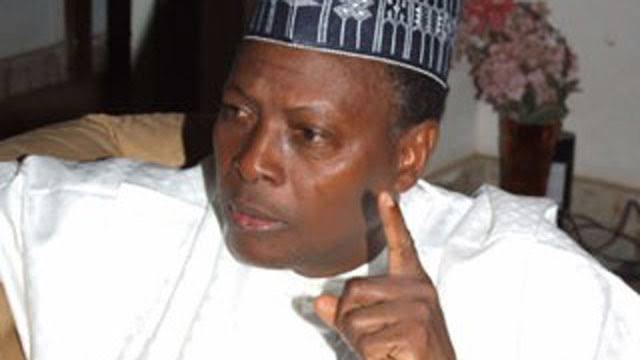 President Muhammadu Buhari's administration has failed woefully while describing him (Buhari) as "a threat to the country's security", Second Republic lawmaker, Dr Muhammad Junaid.
"As regards the statement made by the President concerning security in the country generally and northeast, I think President Muhammadu Buhari has been economical with the truth," he said in a report by Vanguard.
"First, I believe within this week; there were three or four attacks. And any leader who can give himself a pass mark, not to talk of when the situation on the ground is the reverse, is not sincere or honest with people of this country.
"Nobody likes conflicts but it is unbearable for a leader to invent lies to give himself credits for what he has not done and for which he cannot claim credit for.
"Also also, it does not add any value or credibility to the government, the party, military and the President himself.
"In the words of former President Lincoln, once a leader has lost the confidence of the citizens, he can never regain it.
"He proceeded by saying that you can deceive some of the people some of the time, you can deceive all of the people some of the time or … But he finished that quote by saying nobody succeeds by deceiving all the people all the time.
"This government has nothing to offer. They believe they can lie their way through to the end of their tenure, 2023. That, to them, is what they call an achievement.
"Unfortunately for them, history is never written by those who want to praise themselves. Whether we are alive or not, somebody will write a more objective history, especially from the time these crises of Boko Haram, banditry started.
"They have failed woefully. Nigerians, including former heads of states, have openly said that Nigeria is already a failed state. I can't see how any leader can come out and start claiming credit and giving himself kudos when he did nothing.
"I see him as a threat to the security of the country. If you cannot tell the people you govern the truth, you are a threat to them. It is only when the people know the truth they will be able to follow you."