LASDRI Opens Annexe At Ojodu Berger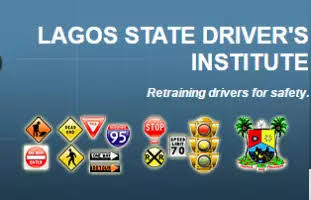 As part of the efforts to further improve the driving skills and provide safety consciousness amongst professional drivers and the motoring public, the Lagos State Drivers Institute (LASDRI) recently commenced its annexe operations office at Ojodu Berger.
Responding to journalists, the General Manager of the Institute, Mrs. Afusat Tiamiyu, disclosed that the new office was established to ensure accessibility of the Institute's operations to the motoring public.
"Opening an annexe office at this location is to respond to the yearnings of the applicants of the Institute and also ensure that the agency's platform is accessible to the motoring public who require our services", she said.
Asserting that the location of the new annexe at the Vehicle Inspection Service (VIS) headquarters, Ojodu Berger, will improve synergy and cooperation among State traffic management agencies, Mrs. Tiamiyu explained that the scope of LASDRI services is not only limited to its five training centres across Lagos, but the agency also makes provision for corporate organisations who require that training programmes be conducted on their premises.
The General Manager revealed that recent training and advocacy programme in motor parks and garages across the State has resulted in improved sanity and safety on Lagos roads, pointing out that the Agency has conducted recertification programmes for over 47,000 drivers in the last one year.
Drogba Says He Is Now Separated From The Wife After 20 Years Of Togetherness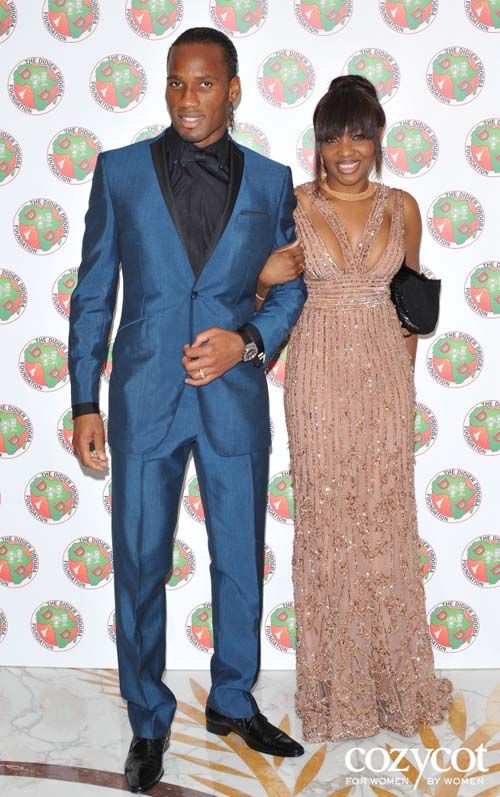 Chelsea and Ivory-coast legend, Didier Drogba said on Friday that he is now seperated from his wife Lalla Diakate after 20 years of togetherness.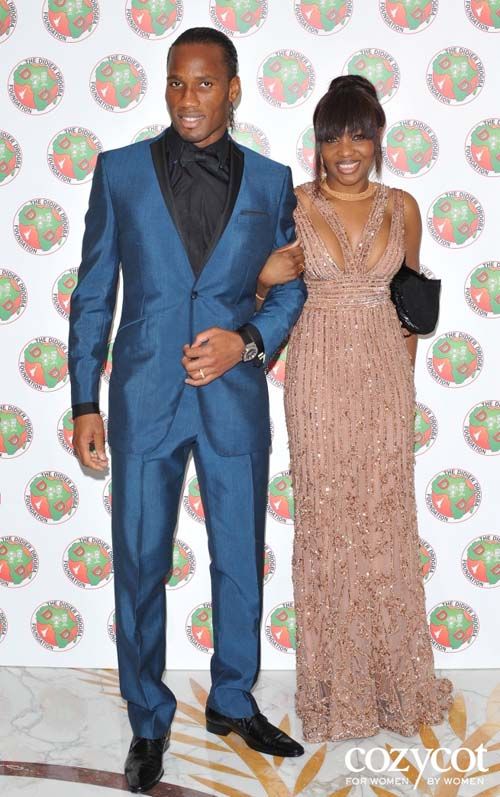 The highly rated ex-striker who has maintained a discreet private life as he tried to shield his loved ones from the limelight, made the announcement after appearing in an intimate video in bed with a mystery woman.
Confirming his split from Diakate, he wrote;
"I'm not in the habit of discussing my private life.
"But, because of speculation in the media today, I can confirm that sadly, after 20 years together, Lalla and I took the difficult decision to separate last year.
"We remain very close, and our main priorities have been to protect our children and our family's private life.
"May God bless you."
Buhari Is Threat To Nigeria's Security ― Junaid Mohammed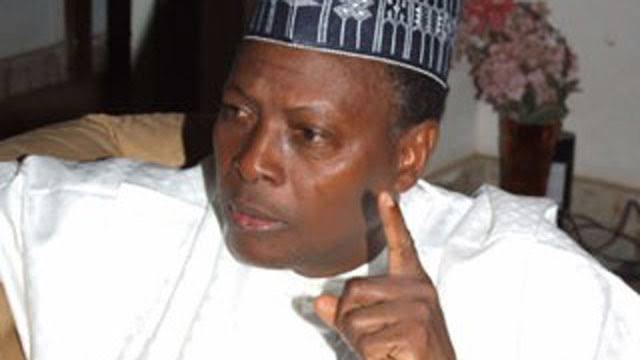 President Muhammadu Buhari's administration has failed woefully while describing him (Buhari) as "a threat to the country's security", Second Republic lawmaker, Dr Muhammad Junaid.
"As regards the statement made by the President concerning security in the country generally and northeast, I think President Muhammadu Buhari has been economical with the truth," he said in a report by Vanguard.
"First, I believe within this week; there were three or four attacks. And any leader who can give himself a pass mark, not to talk of when the situation on the ground is the reverse, is not sincere or honest with people of this country.
"Nobody likes conflicts but it is unbearable for a leader to invent lies to give himself credits for what he has not done and for which he cannot claim credit for.
"Also also, it does not add any value or credibility to the government, the party, military and the President himself.
"In the words of former President Lincoln, once a leader has lost the confidence of the citizens, he can never regain it.
"He proceeded by saying that you can deceive some of the people some of the time, you can deceive all of the people some of the time or … But he finished that quote by saying nobody succeeds by deceiving all the people all the time.
"This government has nothing to offer. They believe they can lie their way through to the end of their tenure, 2023. That, to them, is what they call an achievement.
"Unfortunately for them, history is never written by those who want to praise themselves. Whether we are alive or not, somebody will write a more objective history, especially from the time these crises of Boko Haram, banditry started.
"They have failed woefully. Nigerians, including former heads of states, have openly said that Nigeria is already a failed state. I can't see how any leader can come out and start claiming credit and giving himself kudos when he did nothing.
"I see him as a threat to the security of the country. If you cannot tell the people you govern the truth, you are a threat to them. It is only when the people know the truth they will be able to follow you."
CAN Warns Islamic Group Over Catholic Bishop, Kukah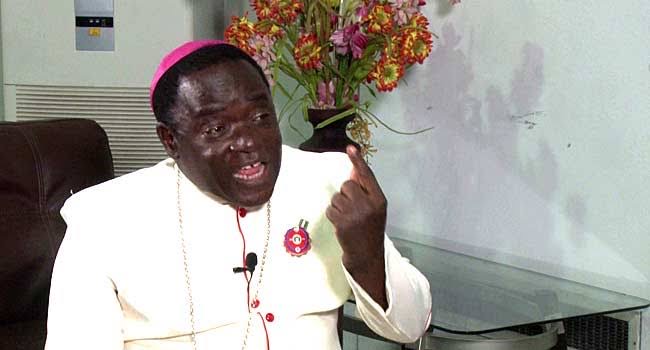 The Christian Association of Nigeria (CAN) on have told the Northerners and Islamic groups to be careful over threats on Catholic Bishop of Sokoto, Matthew Hassan Kukah.
The Christian leadership warned them to watch their utterances and actions.
Joseph Bade Daramola, CAN General Secretary, in a statement sent to Grassroots.ng warned that "enough is enough".
Trouble started when Kukah lambasted Muhammadu Buhari on Christmas Day.
The National Peace Committee memberaccused the Nigerian leader of nepotismand that he had reduced others in public life to second class status.
The cleric declared that if a non-Nothern Muslim was the President and did the same things as Buhari, there could have been a coup or war.
Individuals, Northern, Islamic bodies including Jama'atu Nasril Islam (JNI), Muslim Rights Concern (MURIC), among others, have attacked Kukah.
In its reaction, the Muslum Solidarity Forum told the Bishop to leave Sokoto, a warning the presidency condemned in an apparent move to douse tension.
CAN has now charged security agencies to ensure the Kukah's safety.
Daramola said the body has been watching the unfolding scenario since Kukah spoke his mind on the State of the Nation in his Christmas homily.
"Some groups of people have been threatening him with fire and brimstone while all relevant security agencies are pretending as if nothing unusual is happening. We wonder if those threatening the Catholic Bishop of Sokoto are above the law or if they are sacred cows in the country.
"We have studied the whole Christmas message of Dr Kukah and we are yet to see any incitement against Islam or non- Christians. We see nothing wrong in his message to the nation that has been under the siege of terrorists, herdsmen killers, bandits and kidnappers as if there was no government in place.
"We see nothing wrong in telling a government whose lopsided appointments are against Christians the whole truth. If criticism against a Muslim President today, is an incitement to violence against Islam, it then means those who were criticising the duo of former Presidents Olusegun Obasanjo and Goodluck Jonathan when they were in power were actually attacking Christianity.
"When has it become an offence to speak the truth to power? When has it become a crime to criticise a government in the country? When did the lawful fundamental of human rights suspend in the country? When did some sections of the Constitution suspended without the awareness of the public?
"When did the Police and the Directorate of the State Security Services lose their power to miscreants and lawless people who are making boast of their lawlessness without a challenge? We wonder if those Muslim groups who are threatening to deal with Kukah got equal response from their Christian counterparts, are we not setting up the country on fire?
"Bishop Kukah was posted to serve in Sokoto by the Papacy and threatening him to leave is a global threat to Christianity. In this same country, we have a Catholic Priest whose name is synonymous with President Muhammadu Buhari yet the Catholic Church has not deemed it fit to sanction him because Freedom of Speech and Association is not only a constitutional matter but godly.
"We call on President Muhammadu Buhari and all the security agencies to ensure that no harm befall the Catholic Bishop of the Sokoto Diocese, Dr Matthew Hassan Kukah. As far as the Christian Association of Nigeria (CAN) is concerned, what he said in his Christmas Homily was still within the ambience of the law.
"It is high time those hiding under religious sentiments to promote violence and crises stopped doing so if we want this country to progress. We have had enough of bloodshed in the country and we call on the security agencies to rise up to their constitutional responsibilities. Nothing must happen to Bishop Matthew Hassan Kukah", the scribe added.