Nollywood Stars, Dakore Egbuson-Akande and Ini Edo Share Their Encounters with Drug Abuse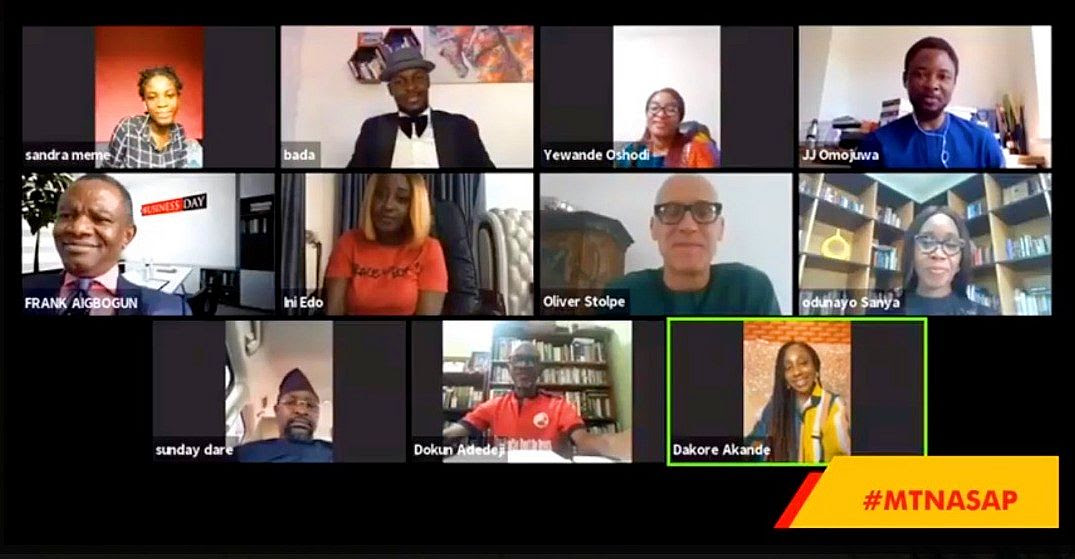 Nollywood Stars, Ini Edo and Dakore-Egbuson Akande shared their personal encounters with drug abuse at the recently concluded Drug Convos, a virtual event hosted by MTN Foundation in partnership with Businessday, MTV Base and Nigerian Entertainment Today (Netng) in commemoration of the International Day Against Drug Abuse and Illicit Trafficking marked annually on June 26. The discussion was moderated by author and popular social commentator, Japheth J. Omojuwa and the stars came ready to spill!
Dakore Egbuson-Akande during the Drug Convos
When asked about the role of family and parents in curbing substance abuse among youths, Dakore Egbuson-Akande, mother of twin-girls shared her brush with drug traffickers while she was an undergraduate in the University, "I remember when things were difficult. I was in the university and I could travel abroad at that time. Someone came up to me and said 'oh, would you want to carry some drugs when you travel and you'll get paid when you get there?' I was only 21 at the time!"

She added that parenting plays a major role in shaping the decisions that young people make about drugs and substance abuse as she could have made a decision that will ruin her entire life."Due to upbringing and the discipline my parents had instilled in me, I didn't have to run home to ask my parents what to say to the guy. I just knew that omo dat one no go happen!"

She advised Nigerian parents to unlearn some of the parenting and communication styles that they experienced with their own parents because the present-day situation requires an open relationship that will enable children speak to their parents before they make irreversible mistakes.
Ini Edo during the Drug Convos
When J. J. Omojuwa, asked Ini Edo what the Nollywood industry was doing to curb the menace of substance abuse among the impressionable youth, the actress admitted there was a general glorification of substance use in entertainment and there was a need to use movies to show the adverse effect, according to her "the Censors Board [National Film and Video Censors Board] has a huge role to play in this. If you are telling a drug-related success story, there has to be a certain result that shows that if you get into this type of lifestyle, this is what you are likely to get at the end of the day."

She disclosed that what young people see is the glamourous part of the whole process, "they may be thinking, 'oh, I need to be high to perform which is probably what they see on TV and on social media but they don't get to see the adverse effect of abusing drugs and how damaging it can be on young people."

She insisted that there was a need for drug-abuse education while sharing her experience at a party, "I went to a party some time ago where Cannabis was being served on trays like food and young people not older than 25 were consuming it like it was normal!"
J.J. Omojuwa during the Drug Convos
J. J. Omojuwa, excited by the positive response from the celebrities said, "I am delighted by what we have heard from the celebrities who are also cultural influencers because there is an assumption that once you are a famous person in the entertainment community, you just need some form of drugs to spice it up."
Other panellists at the event included Executive Secretary, MTN Foundation, Odunayo Sanya; Country Manager, ViacomCBS Networks Africa, Bada Akintunde-Johnson; Country Representative, United Nations Office On Drugs and Crime (UNODC), Oliver Stolpe; Senior Lecturer and Consultant Psychiatrist, Yewande Oshodi; Director-General, Christ Against Drug Abuse Ministries, Adedokun Adedeji and the Minister of Youth and Sports Development, Mr. Sunday Dare, among others.
Panelists at MTN ASAP's Drug Convos
The Drug Convos is part of MTN Foundation's Anti-Substance Abuse Programme (ASAP), a multi-sectoral intervention targeted at eradicating drug abuse among young Nigerians from ages 10 to 25.
Heineken Unveils James Bond Spy Missions Nationwide
Article: Sandra Ani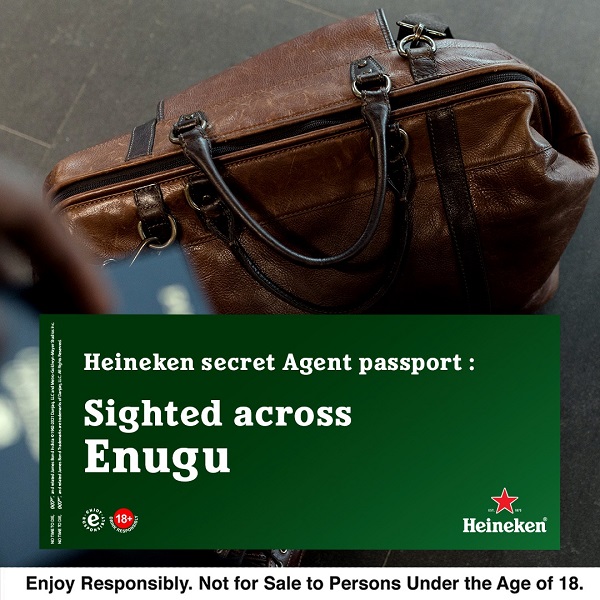 Heineken, World's Premium Lager Beer has partnered with the James Bond franchise to bring Spy mission executions to Nigerian consumers ahead of the James Bond 'No Time to Die' movie release.
The dates for the Heineken X Bond missions are September 17th, September 24th, and October 8th across Lagos, Enugu, Port-Harcourt and Abuja.
While the movie is expected to be in cinemas by September 30, 2021, Heineken premium consumers in select cities will have the chance to develop codenames and execute spy missions at the brand's various mission activations.
The missions would be based on the consumer completing a series of obstacles. Successful completion of each mission guarantees the advancement to the next.
The winners of the Heineken Bond mission activations will have the opportunity to attend the exclusive Heineken X Bond movie screening and win branded goodies.
Since 1997's Tomorrow Never Dies, Heineken has been a significant sponsor of Bond movies, utilising a combination of product placement and enormous campaigns to make the statement that when Bond chooses beer, he chooses Heineken.
To raise awareness and encourage consumer engagement, the integrated campaign approach combines national television coverage, online and regional activations with high-impact visuals, in a premium style.
Explaining why Heineken continues to be proud of it's diversity and why it is backing the James Bond Production, Aboyowa Ikpobe, Brand Manager, Heineken Premium Lager Beer stated that "The lengthy Heineken and James Bond franchise and sponsorships, helps highlight how Bond continues on beyond the film. We know that once James Bond, always James Bond."
Bond Films association has been an important part for our premium consumers, and Heineken sponsorships for Bond has always been in alignment with that connection. We're really excited to unveil the missions." She said.
The Bond movie will be nothing short of spectacular, courtesy of the leading beer brand Heineken. In a range of sectors, including sports, fashion, water conservation and energy generation, the Heineken brand is a sign of quality and community spirit, so it is no surprise that entertainment is one of its many diverse undertakings.
Heineken is a proud sponsor of 'No Time to Die ' – The James Bond movie. By regularly giving fans and consumers extraordinary experiences, the beer brand continues to raise the bar of excellence in the industry.
BBNaija: I Went Too Far With Boma – Tega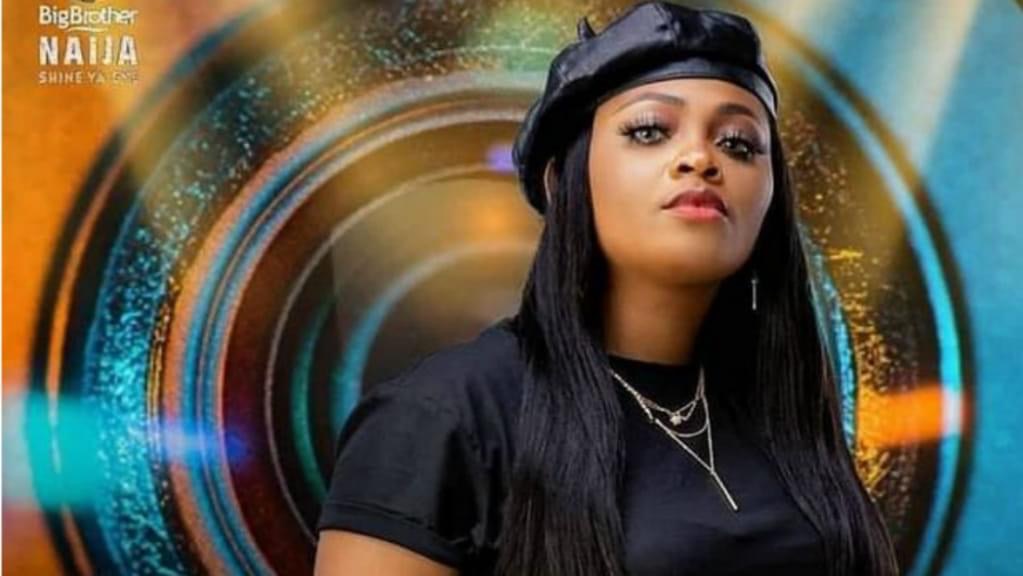 Evicted Big Brother Naija season six housemate Tega Dominic has said that she went too far with her relationship with fellow housemate Boma.
The mother of one made this known in an interview with The Beat FM on Tuesday.
"I've been saying it, we were on the show, we had some talks with the housemates and they were enjoying the buzz, coming out of the house I realise we pushed the button too far and it exploded, I'm gonna own up to everything and tender an apology to Nigerians," she said.
Tega who was evicted on Sunday was criticised for having a sexual relationship with Boma in the Big Brother House in spite of her marital status.
Toke Makinwa Shares Story How Wizkid Errand Boy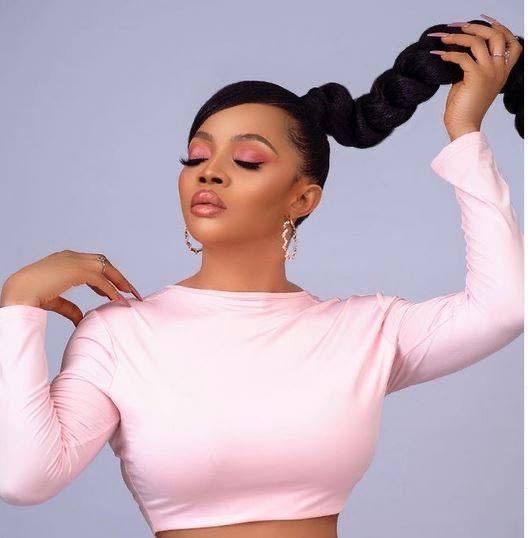 OAP Toke Makinwa has revealed some of the prices singer Wizkid paid to get to where he is today.
In a recent chat with Chude Jideonwo, monitored by Grassroots.ng, while querying the youth of nowadays who just want to succeed without putting in the work, Toke said: "You don't know the years Wizkid put in to becoming who he is today.
Young newbies try music for a year or two and are frustrated because it is not working…dude, when I tell people…I was at Rhythm and Wizkid used to carry speakers and he will be sent by DJs to buy Amala and he will do it.
He was the studio rat. "Just help me play my song," he would say. People look at him now and say he is arrogant not knowing the work he had put into this journey.
It is the same way people can look at me now and say I got it all easy but if you have been following my career and seeing the hardwork I put in, you should ask me what I am doing with my life if by now I am not enjoying all that I am enjoying now from my hard work."