Nollywood Stars, Dakore Egbuson-Akande and Ini Edo Share Their Encounters with Drug Abuse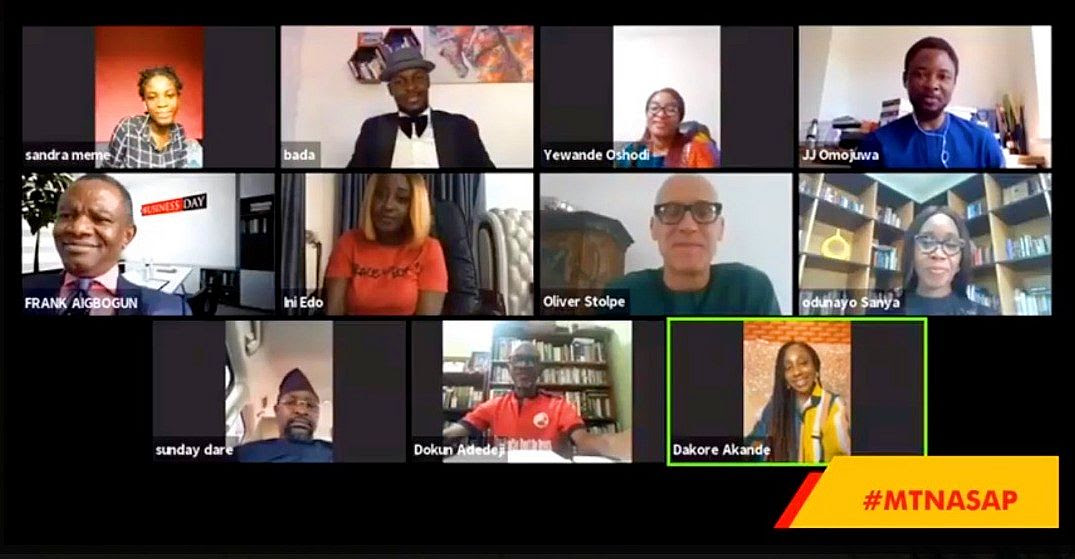 Nollywood Stars, Ini Edo and Dakore-Egbuson Akande shared their personal encounters with drug abuse at the recently concluded Drug Convos, a virtual event hosted by MTN Foundation in partnership with Businessday, MTV Base and Nigerian Entertainment Today (Netng) in commemoration of the International Day Against Drug Abuse and Illicit Trafficking marked annually on June 26. The discussion was moderated by author and popular social commentator, Japheth J. Omojuwa and the stars came ready to spill!
Dakore Egbuson-Akande during the Drug Convos
When asked about the role of family and parents in curbing substance abuse among youths, Dakore Egbuson-Akande, mother of twin-girls shared her brush with drug traffickers while she was an undergraduate in the University, "I remember when things were difficult. I was in the university and I could travel abroad at that time. Someone came up to me and said 'oh, would you want to carry some drugs when you travel and you'll get paid when you get there?' I was only 21 at the time!"

She added that parenting plays a major role in shaping the decisions that young people make about drugs and substance abuse as she could have made a decision that will ruin her entire life."Due to upbringing and the discipline my parents had instilled in me, I didn't have to run home to ask my parents what to say to the guy. I just knew that omo dat one no go happen!"

She advised Nigerian parents to unlearn some of the parenting and communication styles that they experienced with their own parents because the present-day situation requires an open relationship that will enable children speak to their parents before they make irreversible mistakes.
Ini Edo during the Drug Convos
When J. J. Omojuwa, asked Ini Edo what the Nollywood industry was doing to curb the menace of substance abuse among the impressionable youth, the actress admitted there was a general glorification of substance use in entertainment and there was a need to use movies to show the adverse effect, according to her "the Censors Board [National Film and Video Censors Board] has a huge role to play in this. If you are telling a drug-related success story, there has to be a certain result that shows that if you get into this type of lifestyle, this is what you are likely to get at the end of the day."

She disclosed that what young people see is the glamourous part of the whole process, "they may be thinking, 'oh, I need to be high to perform which is probably what they see on TV and on social media but they don't get to see the adverse effect of abusing drugs and how damaging it can be on young people."

She insisted that there was a need for drug-abuse education while sharing her experience at a party, "I went to a party some time ago where Cannabis was being served on trays like food and young people not older than 25 were consuming it like it was normal!"
J.J. Omojuwa during the Drug Convos
J. J. Omojuwa, excited by the positive response from the celebrities said, "I am delighted by what we have heard from the celebrities who are also cultural influencers because there is an assumption that once you are a famous person in the entertainment community, you just need some form of drugs to spice it up."
Other panellists at the event included Executive Secretary, MTN Foundation, Odunayo Sanya; Country Manager, ViacomCBS Networks Africa, Bada Akintunde-Johnson; Country Representative, United Nations Office On Drugs and Crime (UNODC), Oliver Stolpe; Senior Lecturer and Consultant Psychiatrist, Yewande Oshodi; Director-General, Christ Against Drug Abuse Ministries, Adedokun Adedeji and the Minister of Youth and Sports Development, Mr. Sunday Dare, among others.
Panelists at MTN ASAP's Drug Convos
The Drug Convos is part of MTN Foundation's Anti-Substance Abuse Programme (ASAP), a multi-sectoral intervention targeted at eradicating drug abuse among young Nigerians from ages 10 to 25.
Veteran Nigerian Musician, Sound Sultan, Dies After Battling With hroat Cancer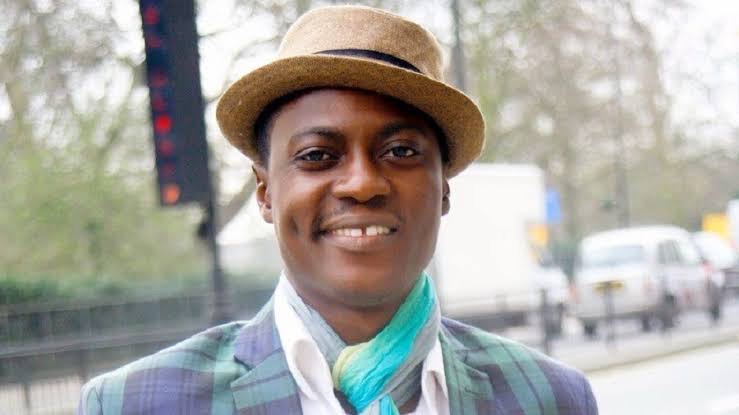 The Nigerian entertainment industry is in mourning as Veteran singer, Olanrewaju Ganiu Fasasi aka Sound Sultan is d*ad.
According to his brother, Dr. Kayode Fasasi, in a statement, Sound Sultan passed on Sunday, July 11, 2021 at the age of 44 after a battle with Angioimmunoblastic T-cell lymphoma.
He is survived by a wife, three children and his siblings.
Buhari Celebrates Nollywood Actor Richard Mofe-Damijo At 60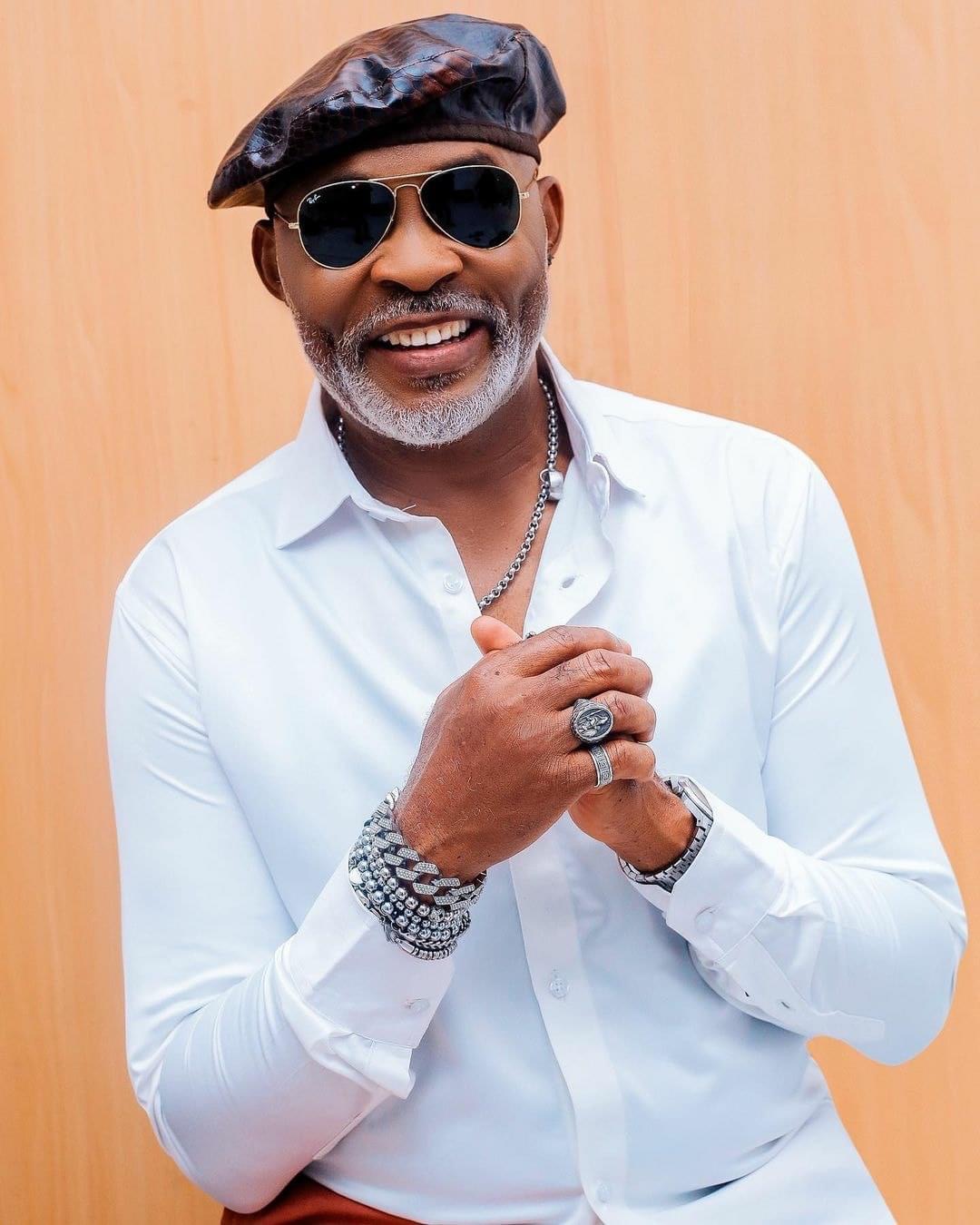 President Muhammadu Buhari joins the entertainment industry in celebrating with renowned actor, writer and movie producer, Richard Mofe-Damijo, RMD, on his 6oth birthday, rejoicing with family members, friends and colleagues of the stage and screen star on the milestone occasion.
The President congratulates the veteran actor, who is also a lawyer, on his many achievements in the entertainment industry, winning national and international awards that brought glory to the local film industry, and placed the country on global limelight.
President Buhari notes the contributions of RMD to the field of community and development communications, culture, tourism and journalism, working in the public service as a former Commissioner of Culture and Tourism, preceded by serving as Special Adviser on Culture and Tourism in Delta State.
The President believes the Nigerian entertainment industry has successfully earned a reputable place in the world through hardworking and dedicated professionals, whose tenacity, creativity and resilience continue to attract and sustain viewers on the beauty and cultural diversity of the country.
President Buhari felicitates with Nollywood on the joyous event of RMD's birthday, praying that God will continue to bless and strengthen the actor and his family.
Wizkid Changes His Stage Name To Big Wiz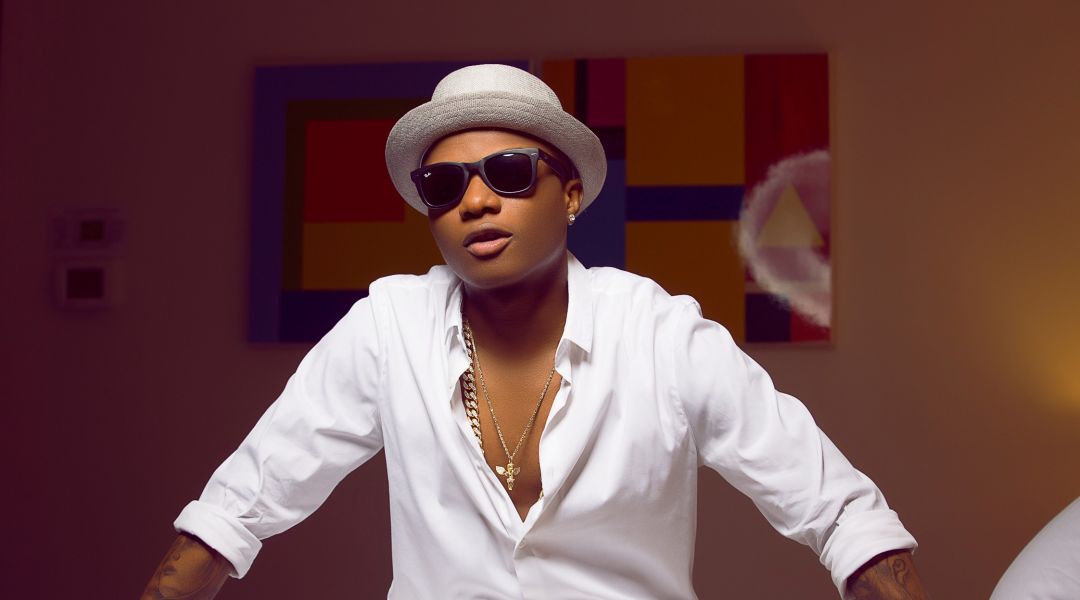 Nigerian singer, Ayo Balogun, better known as Wizkid has joined changed his stage name and his social media identity.
Grassroots.ng understands that the Grammy award-winning entertainer wowed his fans on Monday as he changed his Instagram identity from Wizkid to Big Wiz.
Recall that Wizkid fans had in the past asserted that the singer removed the suffix '-kid' from his name, based on his increase in age and achievements in the music industry.
Meanwhile, Nigerians on social media have slammed the CEO of Made Men Music group (MMG), Ubi Franklin, for defecting to the All Progressive Congress (APC) amidst Twitter ban in Nigeria.
The music executive, who's an Ex-husband of popular Nollywood actress, Lilian Esoro, seemed to be unperturbed by the ongoing outcry by young Nigerians following the decision of President Muhammadu Buhari-led government to suspend the operations of the microblogging platform Twitter in Nigeria indefinitely.