How Gburugburu won the war without a fight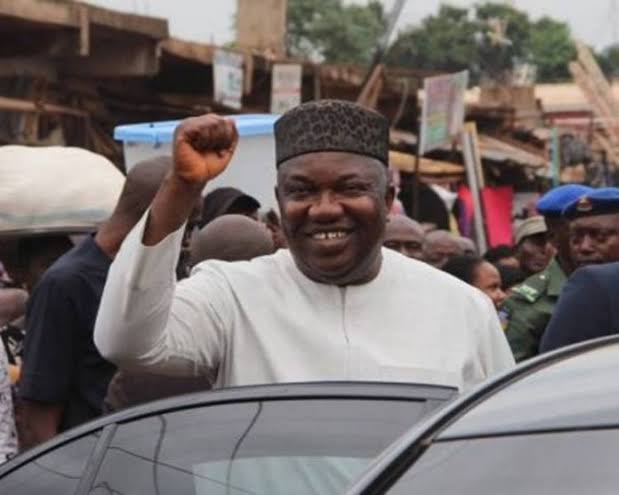 BY: Mazi Omife I. Omife
Everybody thought it was going to be the mother of all wars in Enugu State.
It was the story everywhere, including the social media and beer parlours in Enugu.​
Everybody looked forward to the day of battle and who would win.
It had happened in Abuja and many people lost their lives and property. Same thing in Lagos.
When the rumour was spreading like a wild fire, the military, or rather the air force which is very nearby dispatched their men close to the expected battle field. They also mounted a road block very close to the expected battle scene.
Both Federal and State police detachments were patrolling the area for nearly two months. At times, even the Civil Defence joined, pretending to be there for a different reason. But we all knew it was to monitor the mood and movements of the people.
The expected battle field was the notorious ukwu-orji slum settlement sharing boundary with the Enugu international airport which area was included in the ongoing airport refurbishing and expansion. 
People had anticipated a fierce battle between the Enugu State government and the settlers against the notice to evacuate the area. People expected heaven to fall and heads to roll before the settlers can be dislodged. 
Ukwu-orji was like Ajegunle, where people, including the police and other security agents were scared to go because of the obvious, no matter how armed you were. You were sure to be confronted by dare devils ready to give you the fight of your life.
When the evacuation matter was first muted, fillers from the ghetto spoke of a state of battle readiness by the young men and women – ukwu-orji brought up girls are as dangerous as the boys – and all swore to resist evacuation with their last blood. 
Apart from having lived at the place not for upwards of hundred years and above, ukwu-orji settlement is one of the most dreaded the black spots in Enugu. 
As Enugu's main and oldest hub of prostitutes of all ages and descriptions, the place harbours Enugu's highest breed of hoodlum children of prostitutes, over 80% of whom have not seen the four walls of any school or training institution, and have grown into irredeemable hardened criminals ready to kill at any moment.
After all said and done,  Gov. Ifeanyi Ugwuanyi (Gburugburu) brought his characteristic leadership charisma and political diplomacy into play and lo!, the settlers sheath their swords and before you could  say Jack, they had all evacuated  to the last man. It was like magic. People were surprised. Gburugburu had done it again. Winning a war without a fight, a feat he had done again and again before.
The day bull dozers came with the police to ukwu-orji to clear the area, it was a mere formality as not one soul raised a voice of protest. Everybody had evacuated peacefully. 
That was Gburugburu magic. A feat which only people like Gburugburu can perform. It was the same way he handled traders at Oye Emene market who were peacefully relocated to the Emene express road, unlike other regimes before when protests were the order of the day.
Recall that when our brother Rochas Okorocha wanted to do it in Imo State. It was a real war between him and Owerri people over the relocation of Owerri market which was finally stopped.
Speaking to newsmen at the scene, Chief Oliver Ani, aka Eze Elisiaku, one of Enugu prominent said that Gburugburu's unusual leadership charisma and dexterity in conflict resolution were the reason for the peaceful resolution of the widely anticipated ukwu-orji evacuation crisis. 
They are also some of the reasons why people have tipped him for the presidency or vice presidency of the country as only people with these personal and political attributes can effectively harness the tribal and ethnic conflicts that have hindered real unity in Nigeria.
Who would not agree.
Mazi Omife I. Omife Mbuze Mbaukwu.
FG Reconstitutes Governing Boards Of Parastatals Under Federal Ministry of Transportation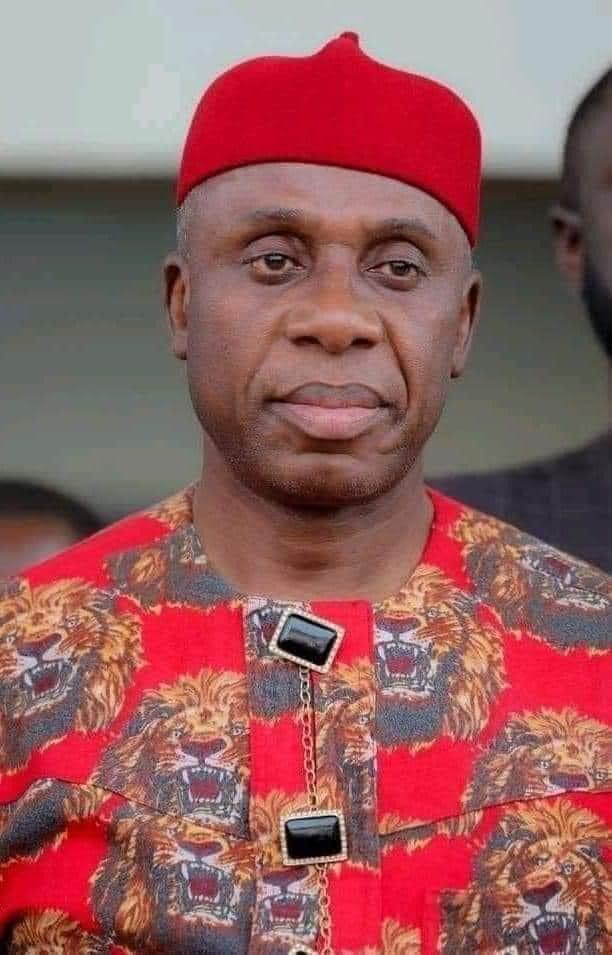 President Muhammadu Buhari has approved the re-constitution of members of the Governing Boards of Parastatals within the purview of the Ministry Transportation.
In a press release today April 6, 2022 signed by Director of Press and Public Relations, Federal Ministry of Transport, Eric Ojiekwe, the following Parastatals Boards have been approved for reconstitution:
i. Nigerian Shippers' Council (NSC)
ii. Nigerian Institute of Transport Technology (NITT)
iii. Maritime Academy of Nigeria, Oron (MAN, ORON)
iv. National Inland Waterways Authority (NIWA)
v. Nigerian Ports Authority (NPA)
The Board members are as follows:
i. Nigerian Shippers' Council (NSC)
a. Lawal Sama'ila Abdullahi – Chairman
b. Rufai Ahmed Akambi – Member
c. Usen Ekong Udoh – Member
d. Otunba Oluseyi Oduntan – Member
e. Violet Oliatan Williams – Member
f. Mohammed Allamin Kam-Salem – Member
g. Hon. Emmanuel Lyambee Jime – Executive Secretary/CEO
ii. Nigerian Institute of Transport Technology (NITT)
a. Hon Ejike Njeze – Chairman
b. Alh. Amuda Seriki – Member
c. Mr. Muhiydeen Sani Awwal – Member
d. Mr. Paul Eluhaiwe – Member
e. Hon. Gbenga Elegbele – Member
f. Sen. Tutare Abubakar – Member
g. Dr. Bayaro S. Farah – Director-General/CEO
iii. Maritime Academy of Nigeria, (MAN, ORON)
a. Rear Adm. Jacob Adekunle Ajani – Chairman
b. Alh. Abdullah Nurudeen – Member
c. Larry Odeh – Member
d. Commodore D. E. Effedua – Rector/CEO
iv. National Inland Waterways Authority (NIWA)
a. Hon. Binta Masi Garba – Chairman
b. Chibuike Ikenga – Member
c. Chief (Dr) George N. Moghalu – Managing Director/CEO
v. Nigerian Ports Authority (NPA)
a. Chief Akinwunmi Ricketts – Chairman
b. Sen. Ayogu Eze – Member
c. Ghazali Moh'd – Member
d. Abdullazeez Nyako – Member
e. Abdulwahab Adeshina – Member
f. Mustapha Aminu Dutse – Member
g. Ms. Adenrele Susana Adeshina – Executive Director, Finance
h. Mohammed Bello Koko – Managing Director/CE
The inauguration of the Boards by the Minister of Transportation will be conveyed in due course.
Rail Incidence: FG Asks Nigerians To Contribute Money For Patients' Treatment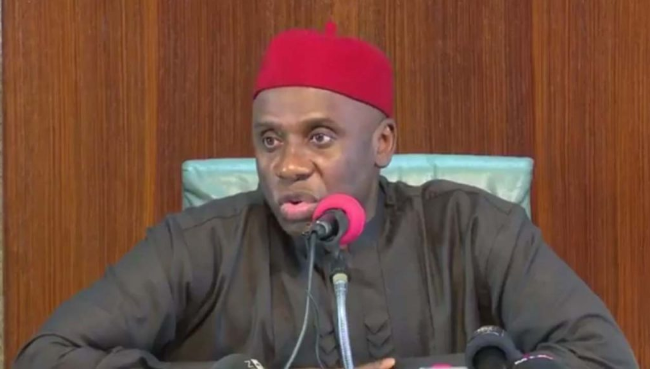 The Federal Government has asked Nigerians to raise funds for the treatment of those who sustained injuries when bandits attacked a train heading to Kaduna State from the FCT.
Grassroots.ng reported earlier how bandits gunned down at least nine persons, while many others sustained different degrees of injuries during the attack on the Abuja-Kaduna train.
The incident has triggered reactions since Monday, as Nigerians lament the level of insecurity ravaging the nation at the moment.
The Minister of Transportation, Mr Rotimi Amaechi, who spoke when he visited the victims who are being treated at the 44 Nigerian Army Reference Hospital in Kaduna on Wednesday, revealed that the army had not charged the patients a dime.
Amaechi asked Nigerians to liaise with the hospital to contribute money as some of the patients who have bullets in their body may need surgery.
He said, "They said they have only seven (patients) left and the rest have been discharged. The ministry, and I think the federal government, are grateful to the Nigerian Army for providing such services.
"But one thing I have said to the Nigerian people is to liaise with the hospital management and see how much money they can contribute for the treatment of the patients".
Nigeria Will Spend At Least N3bn To Replace What Was Lost During Abuja-Kaduna Train Attack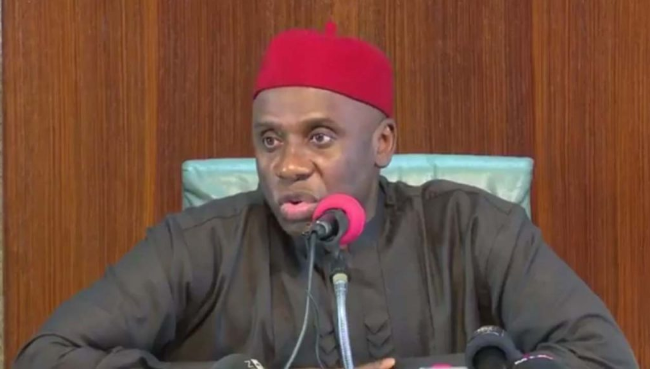 It will take more than N3 billion to replace what had been lost to the attack on the Abuja-Kaduna rail route, the Minister of Transportation Rotimi Amaechi said on Tuesday.
Terrorists had attacked a train on the route on Monday, killing at least eight persons.
Many are also believed to have been abducted.
Amaechi, speaking to reporters after visiting the scene of the attack, said the unfortunate event could have been avoided if a N3 billion digital security equipment had been acquired.
"We knew what the problem would be. We knew we needed to have digital security equipment. We applied for it.
"Because if we had those equipment, you will see nobody on that track. And I warned that lives will be lost. Now, lives are lost. Eight persons dead, 25 persons in the hospital.
We don't know how many persons have been kidnapped. And the cost of that equipment is just N3 billion. The cost of what we've lost is more than N3 billion. We've lost tracks, we've lost locomotives and coaches. We've lost human beings. And the equipment is just N3 billion.
"To fix all the things on that track now, will cost us more than N3 billion. And now even the things we said give us approval to buy – at the time we asked for it, dollar was N400, now it is N500. When you come with sincerity to government and your colleagues and people are stopping you, it is annoying."