Davido Ends Contract With Lil Frosh For Beating His Girlfriend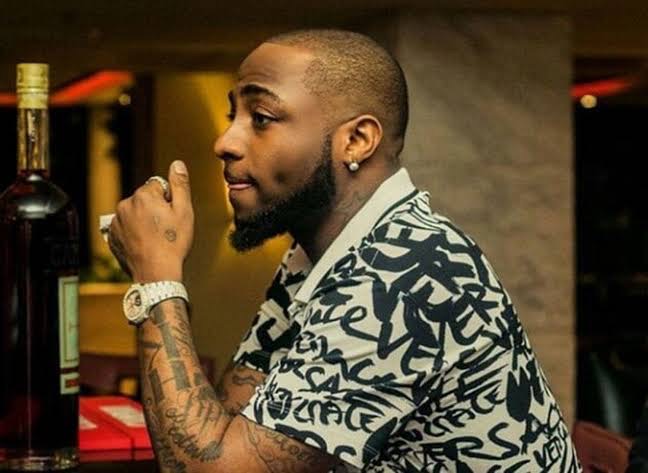 Popstar, Adeleke David, on Tuesday announced the termination of his contract with Lil Frosh over domestic violence allegation.
Recall that Lil Frosh has been accused of beating his ex-girlfriend, Gift Camille.
However, Davido noted in the press statement that his organisation does not condone domestic violence and the contract termination takes effect immediately.
"In light of recent allegation made against Mr Sanni Goriola Wasiu a.k.a. Lil Frosh, we would like to state that as a record label, domestic violence is not a trivia matter and we will never support or condone such behaviour.
There is no excuse for the actions of Lil Frosh and we understand that there is nothing that can be said or done to take away the insensitivity shown.
"Upon internal investigations carried out by the label, we are left with no option than to terminate the recording contract that exists between the label and Lil Frosh, effective immediately.
We hereby immediately severe all affiliations with Mr Sanni Goriola Wasiu a.k.a. Lil Frosh. Once again, we do not condone domestic violence and stand with all victims of domestic violence," the statement read.
Don Jazzy Explains His Happiness Despite Being Single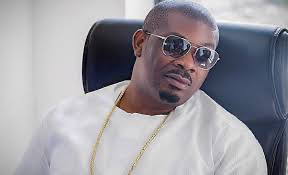 Mavin Records boss, Michael Ajereh, aka Don Jazzy, turned 38 on Thursday, November 26, 2020. A party was held for him and his father, who shares the date with him, and he tells the Punch about the highlights of his career and life. Excerpt:
One would have thought you would celebrate your birthday with your celebrity friends. Why didn't you do that?
Many of my celebrity friends including, P-Square and Davido, have called me to ask where the party is happening. However, I don't usually celebrate my birthdays. But VBank, which signed me as a brand ambassador, came up with an initiative to celebrate me and I said it would be fine to spend time with them and some of my fans. My dad is also around and we share the same birthday, so it was nice hanging out with them all.
What are the most profound lessons you have learnt over the years?
I have learnt a lot and it may not be so easy to single some out now. I have always been a patient person and I believe in striking when the time is right. That has always worked for me. Also, all the things that have happened in my life make me believe that 'a good name is better than silver or gold'. The person that came up with that saying definitely knew what they were saying. I have maintained a good name and brand, and that has always worked for me. If everybody could be like that, it would be a great world.
Do you feel fulfilled?
Pretty much, yes. I am doing well and I have a beautiful business. My family is healthy and comfortable. I know a lot of people would say because I am not married and don't have children, that means I am not happy. But, I am very happy (laughs). I am not missing anything. Perhaps, in the future, I would start missing little children but for now, I am actually fine. I feel fulfilled and grateful. I thank God.
Producers are not as recognised and celebrated as music artistes. How does that make you feel?
I think they should be celebrated more. I will credit my success to some tactics, a little luck and most importantly, God's grace. However, in recent times, producers have started getting more recognition for their work. But for the set before me, it wasn't always great. With the rise of Internet streaming, I hope that things get better for producers. I am very privileged and lucky, and I thank God but I know things can be better.
What artiste have you not worked with but would like to?
Maybe some of the new guys in the industry that would want to work with me. I am old, so my sound could be very old and some of them might not feel like they need the older sound. However, I am here for anyone that wants to work with me.
Are you planning on signing any new act?
I love grooming artistes so I have my eyes on a lot of people in this new generation and the one that is coming. But, I'm definitely not going to tell you who they are. I always wait for the perfect time before I making my moves. I was supposed to sign two or three artistes this year but the COVID-19 pandemic slowed things down, so watch out for them next year.
You seem to like free-flowing robes. What influences that fashion choice?
Burna Boy's 'Twice As Tall' Nominated For 2021 Grammys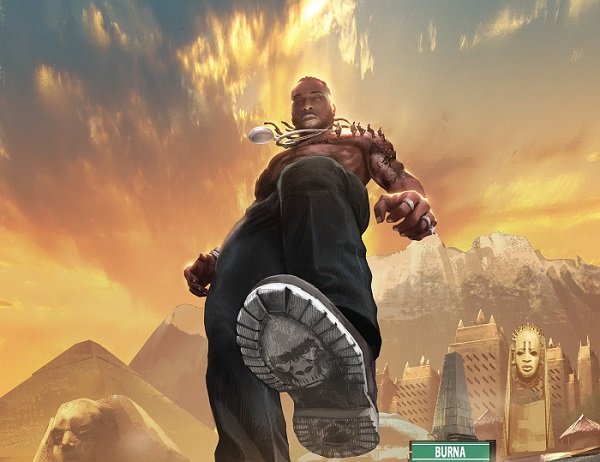 Burna Boy's 'Twice As Tall', a 2020 album has been nominated for the 'Best Global Music Album' category of the 2021 Grammys.
The nominees were announced on Tuesday during an hour-long live stream featuring Harvey Mason Jr., the chairman and interim president/CEO of the Recording Academy, a learned academy of music professionals.
'Twice As Tall' will be competing against Antibalas's 'FU Chronicles', Bebel Gilberto's 'Agora', and Anoushka Shankar's 'Love Letters' in the category.
For this year's edition, Burna Boy, who was nominated in the 'Best World Music Album' category for his 'African Giant' album, lost to Angelique Kidjo, a Beninese singer-songwriter.
He is originally known as Damini Ogulu, a Nigerian Afrofusuion singer.
Rihanna Blasts Nigeria Government For Killing End SARS Protesters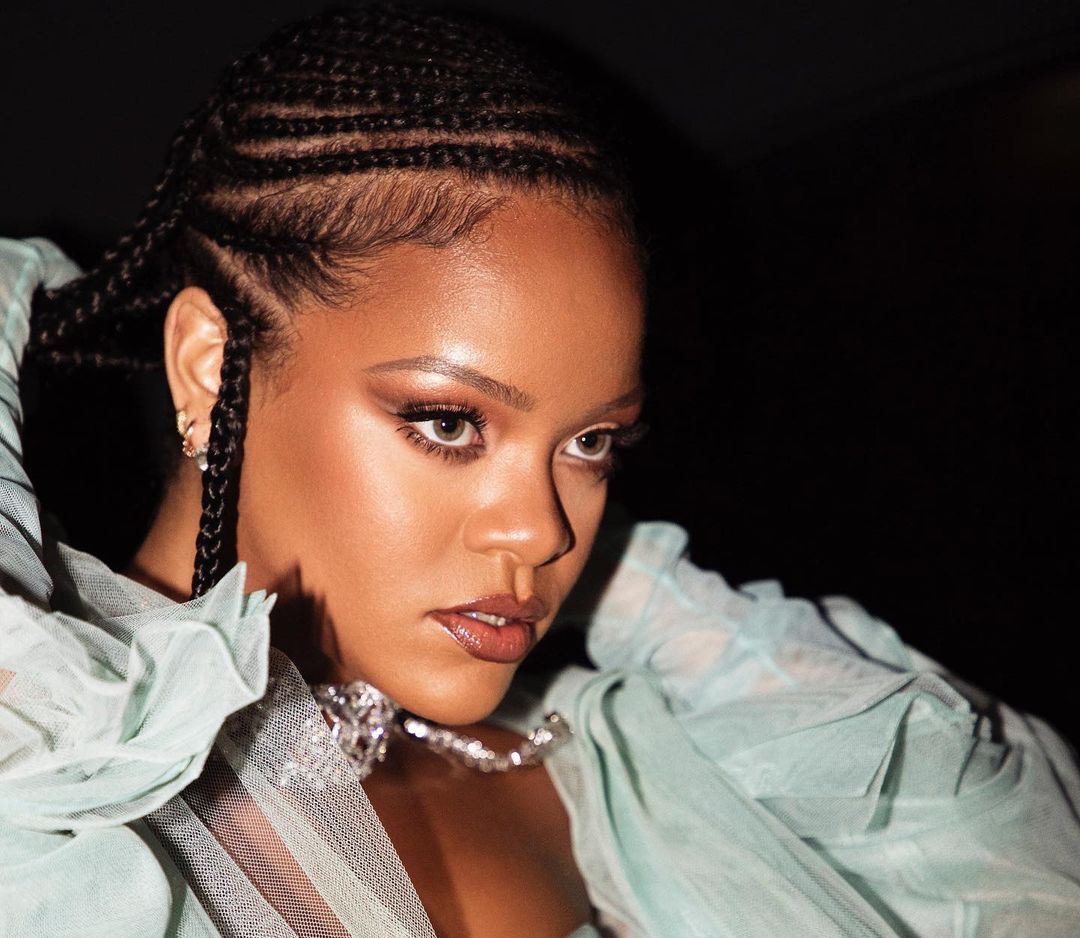 Popular American R&B singer, Rihanna, has criticized the Nigerian government for brutalizing and shooting at unarmed protesters at the Lekki Toll Gate in Lagos.
Citizens are faced with tensed moment in their fight to end Police Brutality. According to Rihanna, she can't bare to see the torture and brutalization that is going on.
"I can't bare to see this torture and brutalization that is continuing to affect nations across our planet!
It's such a betrayal to the citizens, the very people put in place to protect are the ones we are most afraid of being murdered by!
My heart is broken for Nigeria Man!! It is unbearable to watch. I'm so proud of your strength and not letting up on the fight for what's right! #ENDSARS