Facebook Hits #1 Position In Mobile App Advertising Globally But Google Reigns in Africa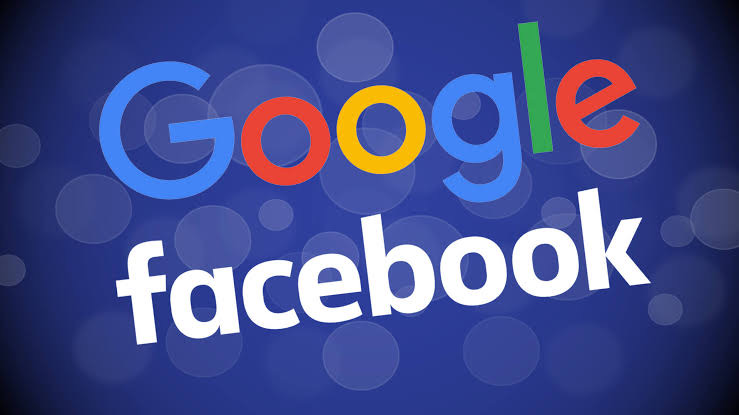 AppsFlyer, the global attribution leader, today released the 11th edition of its Performance Index. While Facebook took the #1 spot, both Google and Facebook continued to dominate mobile advertising with a significant majority of the non-organic install market. The search and social giants hold the #1 power ranking position in 79% of breakdowns, and 82% of volume rankings across all indices.
Since 2015, app marketers globally have turned to The AppsFlyer Performance Index to guide them in one of their most important decisions: which media sources to partner with. This new report provides a complete report card on the mobile media landscape across multiple marketing activities to help app marketers optimize their budgets.
Analyzing 27 billion app installs across 495 media networks and 14,000 apps, the report shows that Google is the best platform for driving performance for app marketers in Africa, while Facebook is the best platform for remarketing across Africa and the Middle East.
Facebook claims #1 cross-index position, Google still going strong
The social network's ability to drive performance at scale in both the Retention Index and the new IAP (in-app purchase) Index has propelled Facebook's ranking forward. It also dominates the new IAA (in-app advertising) Index as well as the Remarketing Index, making its overall cross-index position as the dominant force in mobile clear.
But quality comes at a cost. An analysis of the cost of media shows that Facebook charges more. This is especially true in Gaming, where cost is significantly higher in North America, Latin America, and Europe, while Google has a slightly higher cost in APAC. In Non-Gaming, Google is more costly, but not by a wide margin, with the exception of North America where Facebook is more expensive.
A platform breakdown shows Google is a clear winner in Android thanks to its leap in developing countries where the OS dominates, while Facebook controls much of iOS.
COVID-19 had a huge impact on mobile apps, but not on media source rankings
While the novel coronavirus has had a significant impact on apps, and our entire ecosystem, the impact of the pandemic on media source rankings was marginal. The only exception was Apple Search Ads. Organic growth in the App Store led marketers to start and/or increase their app store optimization efforts, bringing Apple Search Ads to the front, driving impressive growth and strong performance.
״Although retention is a central KPI for performance app marketers, monetization metrics in a freemium-driven ecosystem reign supreme," said Shani Rosenfelder, Head of Mobile Insights, AppsFlyer. "Since 2015, app marketers have turned to our Performance Index to guide them in deciding which media sources to partner with.
Thanks to the scale of marketers measuring purchase events with AppsFlyer, we were able, for the first time, to create the in-app purchase Index and the IAA Index with statistically significant results. We're thrilled to be able to offer such significant insight to marketers, especially considering that many apps today rely on in-app purchases and ad monetization to drive revenue."
Daniel Junowicz, MD Latam & Africa, AppsFlyer added: "Our Performance Index has been the go-to source of information for many marketers for a few years now and we are excited to include some insight from the burgeoning African apps market in this edition.
The African app market represents a significant opportunity for people on the continent and beyond to drive new growth opportunities, and we are also excited to play our part in underpinning this with data and informed analysis that will make it easier for every
FG Extends NIN-SIM Verification Deadline To October 31 2021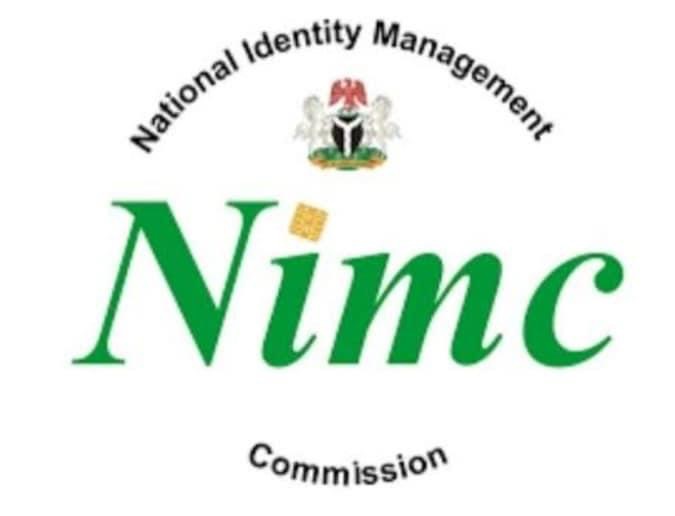 The Federal Government has approved the extension of the deadline for National Identity Number (NIN)-Subscriber Identity Module (SIM) data verification to October 31, 2021.
The decision to extend the deadline was made following a request by stakeholders to accommodate registration in hard-to-reach remote areas, foreigners and diplomatic missions, diaspora and address low enrolments in schools and hospitals, as evidenced by enrolment statistics.
The decision also followed a review of the progress of the exercise which indicated significant progress, hence the need to consolidate the gains of the enrolment and NIN-SIM verification process across the country.
As at July 24, 2021, there are over 5,500 enrolment systems within and outside the country and this would significantly ease the NIN enrolment process and subsequent linkage of NIN to SIM.
The administration of His Excellency, President Muhammadu Buhari, GCFR, has approved the extension as part of efforts to make it easier for its citizens within and outside the country, and legal residents to obtain the NIN and it is important to take advantage of the extension.
The NIN-SIM linkage also makes it easier for the security agencies to carry out their statutory duties and the relevant parastatals under the Ministry of Communications and Digital Economy are supporting them as required.
There are now a total of 59.8 million unique NIN enrolments, with average of 3 to 4 SIMs per NIN. With the great number of enrolment centres within and outside the country, and many more coming up, every citizen, legal resident, and Nigerian citizens living in diaspora should be able to obtain their NINs.
The Honourable Minister of Communications and Digital Economy, Isa Ali Ibrahim Pantami, PhD, FNCS, FBCS, FIIM, on behalf of the Federal Government, commends the Kano State government and other States that have made NINs a key requirement for school enrolments and access to other important services.
The Federal Government is also excited at the news that the use of NIN in the process of the Joint Admissions and Matriculation Board (JAMB) exam significantly reduced the challenge of exam malpractice.
The Minister, on behalf of the Federal Government, appreciates Nigerians for their patience and compliance with the Federal Government's directive on the NIN-SIM registration exercise.
Similarly, the Executive Vice Chairman of the Nigerian Communications Commission (NCC), Prof. Umar Garba Danbatta, and the Director-General/CEO of the National Identity Management Commission (NIMC), Engr. Aliyu Azeez, urge citizens and legal residents to make sure they use the opportunity to complete the process of enrolment and verification before the October 31 deadline.
Shock As NIMC Says It Needs N25bn To Buy Storage Servers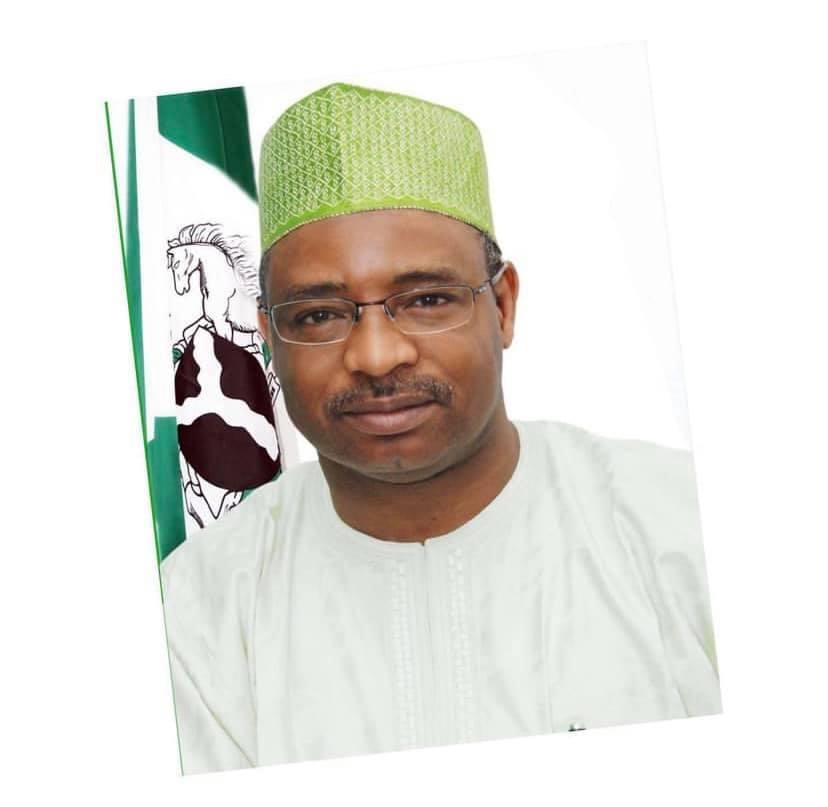 The National Identity Management Commission is proposing N25 billion to procure more servers for the storage of National Identity Number enrolment records. It is to submit its proposal to the Federal Executive Council on Wednesday.
The Director General, NIMC, Aliyu Abubakar Aziz, disclosed this on Tuesday while appearing before Senate Public Accounts Committee, which is probing the agency over alleged non-compliance with Public Procurement Act on award of N229 million contract.
He said 57 million persons have, so far, been registered, adding that 90 servers were needed to register 100 million Nigerians. "For us to reach 100 million, we will need 90 servers. We have enrolled 57 million as of today. We will ask for N25 billion at FEC tomorrow to buy more server to take the whole of population," he said.
Sophos awards partners in MEA for outstanding performance in FY21
By Sandra Ani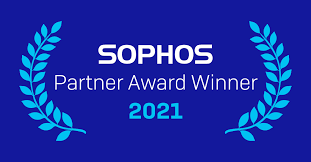 Sophos, a global leader in next-generation cybersecurity, today announced the winners of its 2021 Middle East and Africa Partner Awards during the virtual Sophos MEA Partner Awards 2021 on June 2, 2021. Sophos recognized the winning partners for their business commitment and success over the last fiscal year.
"Partners are an integral part of our business in the Middle East and Africa region. They have significantly contributed to Sophos' mission to protect organizations of all sizes. The Partner Awards honour top performing regional partners who have shown commitment towards strengthening their customer's security and enhancing cybersecurity awareness," said the Vice President, Middle East and Africa, Sophos, Harish Chib.
"Our partners have gone above and beyond to assist their customers cope with the unprecedented challenges brought on by the ongoing pandemic. Along with delivering next-generation cybersecurity solutions, they proved to be customers' trusted advisors and have helped them to thrive in the new normal and ensure business continuity. We are proud of them and appreciate their efforts," Chib added.
Sophos 2021 West Africa Partner Award Winners:
Nigeria
Distributor of the Year, West Africa– Mart Networks Limited
Partner of the Year- Reliance Infosystems
Synchronized Security Partner of the Year– Sunnet Systems
Top Country Performer- Pacific Solutions Limited
Ghana and Congo
Emerging Partner of the Year, Ghana- Infonans Solution PLC
Synchronized Partner of the Year, Ghana– Guardian Tech
Top Country Performer, Ghana – Atlantic Computers
Mid-Market Partner of the Year, Congo– OFIS
About Sophos
Sophos is a worldwide leader in next-generation cybersecurity, protecting more than 500,000 organizations and millions of consumers in more than 150 countries from today's most advanced cyberthreats.
Powered by threat intelligence, AI and machine learning from SophosLabs and SophosAI, Sophos delivers a broad portfolio of advanced products and services to secure users, networks and endpoints against ransomware, malware, exploits, phishing and the wide range of other cyberattacks.
Sophos provides a single integrated cloud-based management console, Sophos Central – the centerpiece of an adaptive cybersecurity ecosystem that features a centralized data lake that leverages a rich set of open APIs available to customers, partners, developers, and other cybersecurity vendors.
Sophos sells its products and services through reseller partners and managed service providers (MSPs) worldwide. Sophos is headquartered in Oxford, U.K.