Catalyst Fund, Mastercard Foundation MEST, Launch $4.3M Inclusive Digital Commerce Accelerator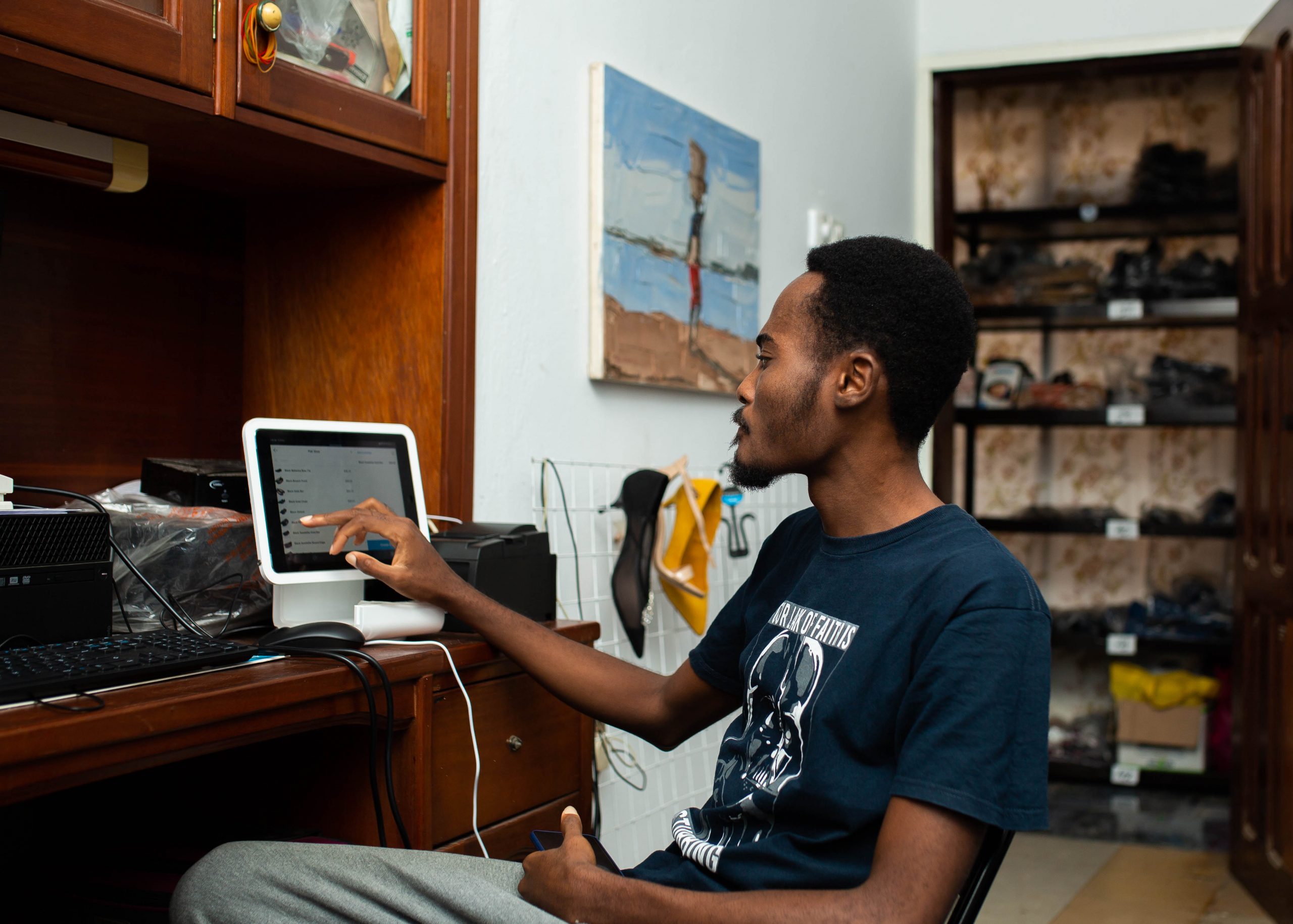 Catalyst Fund, managed by BFA Global, in partnership with the Mastercard Foundation and the Meltwater Entrepreneurial School of Technology (MEST), today announced the Catalyst Fund Inclusive Digital Commerce Accelerator, a program aimed at scaling digital commerce companies in Ghana to support the digitization of micro and small enterprises (MSEs) in the country.
The two-year program will improve the livelihoods and financial resilience of MSEs in Ghana, that have been impacted by COVID-19, by enabling access to digital commerce platforms and access to market.
The accelerator will select and scale six digital commerce and innovative companies that can enable informal MSEs to reap the benefits of digital commerce, leveraging Catalyst Fund's existing proven model to combine:
flexible grant capital of up to US$120,000 per company;
deep, bespoke, expert-led venture acceleration support;
portfolio meet-ups and curated cohort-based workshop sessions with local expertise and operational support by MEST;
a commitment to sharing best practices, toolkits, learnings, and insights with the digital commerce sector;
connections with Catalyst Fund's growing global Circle of Investors (65+) and Circle of Corporate Innovators; and
ecosystem acceleration to create a more enabling investment and business environment in which digital commerce companies can prosper.
The first expansion of Catalyst Fund beyond its flagship Inclusive Fintech program will officially launch via a virtual event and company pitch showcase on November 4th (registration here).
All participating companies in the pitch will be selected by an expert Investment Advisory Committee. Selection is informed by market research conducted to identify the barriers and opportunities for expanding inclusive digital commerce in Ghana. Initial research findings will be released at the official launch event on November 4th.
Speakers at the launch will include:
Alex Bram of Hubtel;
Lexi Novitske of Acuity Venture Partners;
Albert Biga of Zoobashop;
Kweku Fleming of MEST Scale;
Jane del Ser of BFA Global; and more.
The event will conclude with a pitch showcase from four leading digital commerce companies across Ghana, which will be held at the MEST Accra Incubator.
"We're thrilled to announce the first Catalyst Fund expansion program, which builds on lessons learned on supporting inclusive fintech companies in emerging markets over the last five years. Through the Inclusive Digital Commerce Accelerator, we aim to impact informal MSEs in Ghana who, particularly in light of the COVID-19 crisis, lack access to a financial safety net and find their livelihoods impacted when physical commerce suffers. Along with support and deep local expertise from the Mastercard Foundation and MEST, we aim to enable companies who are already tackling distinct problems in the digital commerce space to better reach informal MSEs so they can leverage digital rails to improve their financial resilience for the future," said Catalyst Fund Managing Director Maelis Carraro.
Country partner MEST brings deep market knowledge, leveraging 12+ years of training and incubating tech entrepreneurs on the ground in Ghana.
"The opportunity to partner with an experienced organization like Catalyst Fund with support from the Mastercard Foundation, is in equal parts exciting and aligned with MEST's scale strategy in Ghana, and beyond. Historically, MEST has focused on early-stage startup support and creation through our training program, seed fund, and incubator programs. The Inclusive Digital Commerce Accelerator provides an opportunity to work with Catalyst Fund to support scale-stage ventures which are strategically seeking to better reach and serve informal MSEs, leveraging our local knowledge, networks, and expertise," said MEST Strategic Director Greg Coussa.
US$4.3 million commitment to support the financial resilience of MSEs
Surveys conducted by BFA Global and by Ghana Statistical Service found that MSEs in particular are suffering as a result of the pandemic. A BFA Global survey of low- and middle-income individuals found that 44% of self-employed people had lost their jobs or could not find work. A recent tracker from the Ghana Statistical Service found that microenterprises are faring worse than large and small enterprises; among businesses that are open, 92.2% of microenterprises report decreased sales (compared to 89% of small and medium enterprises, and 45% of large enterprises), noting that sales have fallen 60.9% relative to last April.
"Micro and small enterprises are the bedrock of Ghana's economy. They are also the most impacted by COVID-19, putting livelihoods and economic gains made over the years at risk. Accelerating access to markets through digitization and e-commerce platforms provides MSEs the opportunity not only to scale, but to strengthen their resilience at the other side of the pandemic," said Nathalie Akon Gabala, Regional Head for Western, Central and Northern Africa, at the Mastercard Foundation.
In a parallel effort to accelerate the expansion of the digital commerce ecosystem and increase coordination, Catalyst Fund will be building an open database of digital commerce companies operating in Ghana. Companies who wish to express interest in being considered for the accelerator may also choose to be included in the database. All interested companies should complete the form found here.
Fintech Startup CredPal Raises $1.5million Funding Round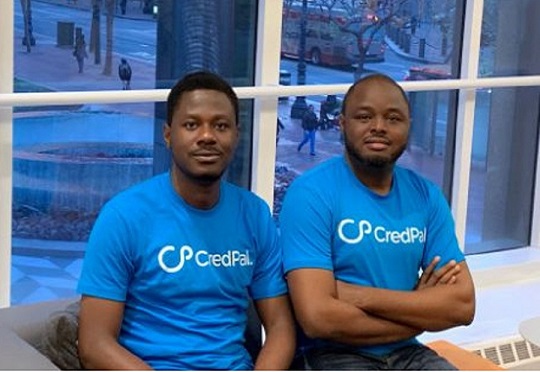 Nigerian consumer credit startup CredPal has raised a $1.5million funding round. The funding came as the startup prepares to launch its credit cards for consumers in Nigeria.
This new funding was raised from YCombinator, a startup accelerator that provides seed funding to early-stage startups and Greenhouse Capital, a fintech investment holding company among other VC firms. With the funds, CredPal now plans to expand to other African markets and also add to their product list.
"With this funding, the growing market demand for consumer credit, and our recent product launch to solve these needs, we know that we're on the right track," the CEO and co-founder, Fehintolu Olaogun said.
Launched in 2018 by Fehintolu Olaogun and Olorunfemi Jegede, with the goal of offering point-of-sale consumer credit to both low and middle-class income earners in Nigeria, the fintech startup has gathered success over the years.
The startup was among the winners of the Visa Everywhere Initiative for Sub-Saharan Africa and also won the Bill and Melinda Gates Foundation-backed EFInA Grant. It is also an alumnus of the YCombinator accelerator program in San Francisco.
"We're building the American Express of Africa, and our goal is to make credit cards mainstream across Africa as is obtainable in the United States and other advanced economies. '' Olaogun said
With this funding, the growing market demand for consumer credit, and our recent product launch to solve these needs, we know that we're on the right track," he added.
OPay, WorldRemit Partner To Offer Mobile Money Transfer Service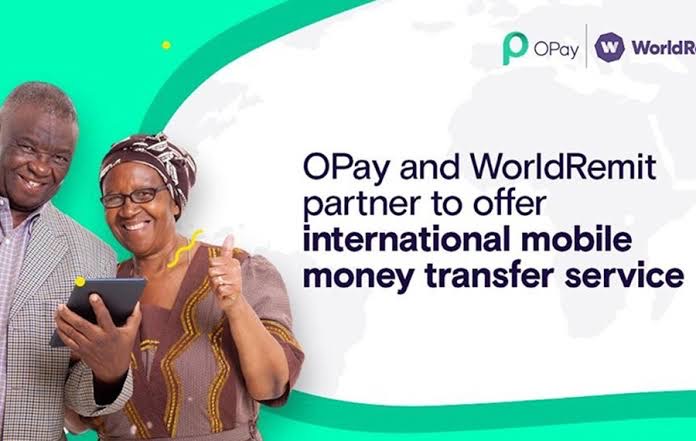 Nigeria-based financial provider OPay has announced a partnership with digital payments platform WorldRemit, to offer international money transfers.
The partnership between OPay and WorldRemit will provide Nigerians with a more affordable way to receive money from over 50 countries including the United States, United Kingdom, and Canada directly into their mobile phones.
The service, which launches in September 2020, is immediately available to all OPay customers on KYC 2 level and above. New customers can download the Opay app from the Google Playstore or iOS store and upgrade to KYC level 2 to instantly access the service.
WorldRemit is an international payments company that enables users to transfer money to countries, including the Philippines, Kenya, Nigeria, Zimbabwe, and India, as well as choose whether transfer is received as a bank deposit, cash pickup, mobile money, and airtime top-up. The company was founded in 2009.
KADE KEYO's newly launched virtual Solution Centre meant to help SMEs drive customer reach – Attah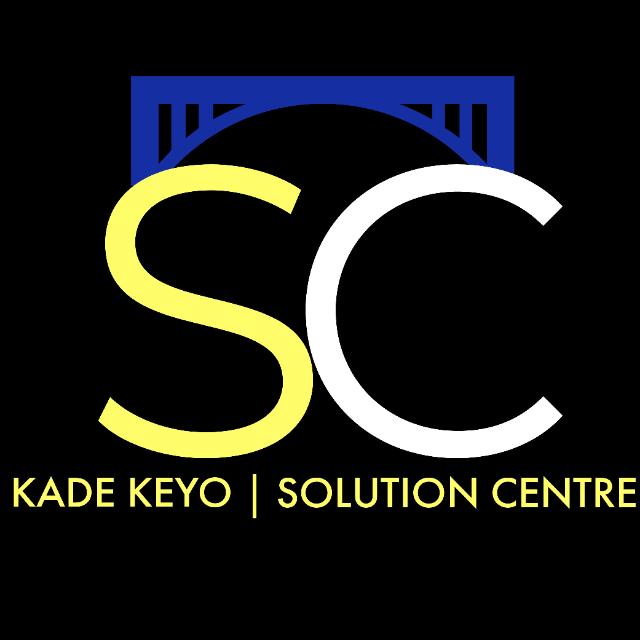 A business and community builder – KADE KEYO – has launched a Solution Centre aimed at assisting Individuals, Startups, Small and Medium Enterprises (SMEs) and the likes to drive customer onboarding and access solution based products.
KADE KEYO is notable for creating businesses that serve clients with top quality solutions and train their employees with the utmost respect for the customer's needs.
The new Solution Centre, according to the Founder, Mr. Tanho Attah, was set up to directly interact with the customer base.
Being designed as a walk-in interface, the idea is to have customers walk in, interact with a representative of the company at the solution centre, physically or virtually, get shown a list of possible solutions currently available, and get served.
The Centre was launched on August 1, 2020. "The idea was to simplify our operations such that the team at the solution centre focuses their core on serving the clients, while the back end team focus on delivering/executing the required solutions", Mr. Attah said.
"The solution centre is designed to interact with individuals, startups and SMEs alike", he added.
While giving an explanation on how the Centre can be utilised, Mr. Attah said that products can be engaged with by a simple walk in process, "but we register every first time client who can easily repeat services or request new product features available at the solution centre.
"A lot of things can be done here and while we have a few products active, we are constantly researching, tweaking and developing  product features for various target groups. A co-working space as an example, provides solutions designed for businesses and entrepreneurs, which we benefit from since we currently use co-working spaces to house some of our employees, when required, being a largely remote work model company ourselves. What the solution centre does is present the solutions we create, some of which go beyond the scope of just business support services.
"Our Ping product as a case study, is designed to help businesses increase their customer reach with actual engagement and possible sale.
"It also can be used by anyone with a social media account as well as a Whatsapp enabled contact number.
"The solution centre can be very easily reached via our website at www.sckadekeyo.com or on our social media handles @sckadekeyo".
He said that the Solution Centre currently operates virtually and can assist anyone who is connected to the internet for instant interaction with the team.
"Physical centres will be opened in the nearest future to serve the physical communal market (people who don't yet trust, understand or use the internet for business or personal needs.
To us, the solution centre is at the very heart of what we do, bringing our well thought out and tested products to the market place, creating solutions for one brand or person at a time."