Troop Pharmaceuticals celebrates 23rd anniversary in style
By Sandra Ani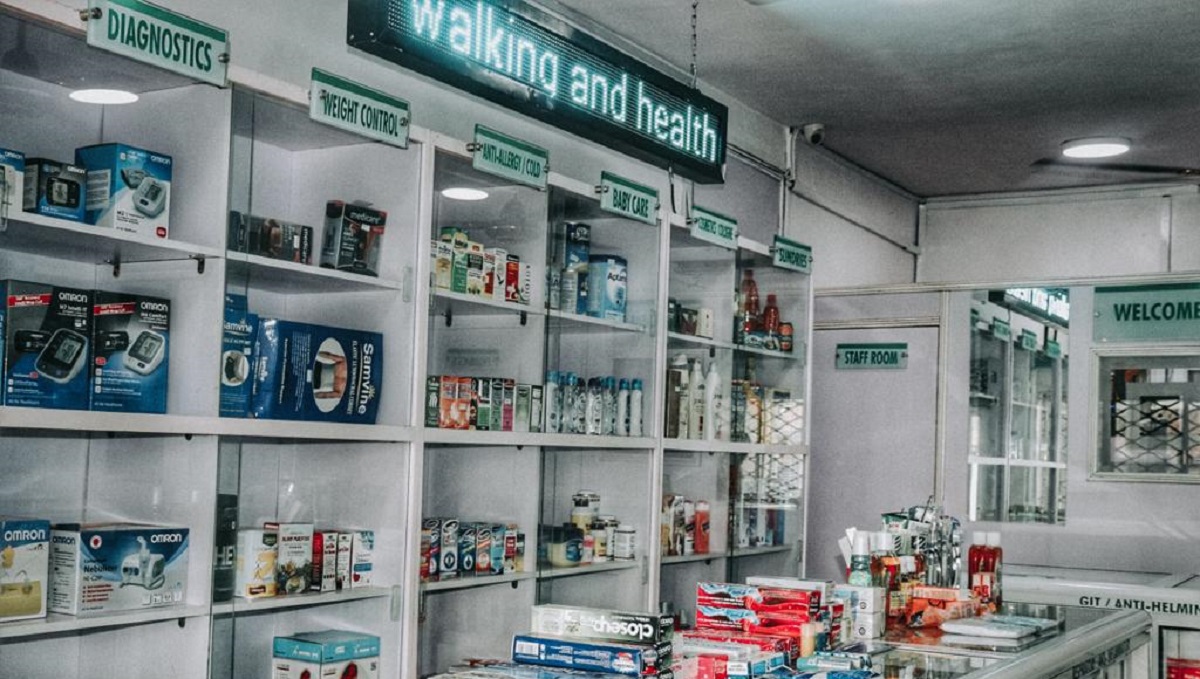 Troop Pharmaceuticals Limited, one of Africa's leading Pharmaceutical companies, has celebrated its 23rd anniversary with community service and major announcements.
The fast growing pharmaceutical company, over the years, has built retail stores that provide the best of customer/ patient care, an online platform that allows its clients not just to purchase items online, but to also consult with various specialists online.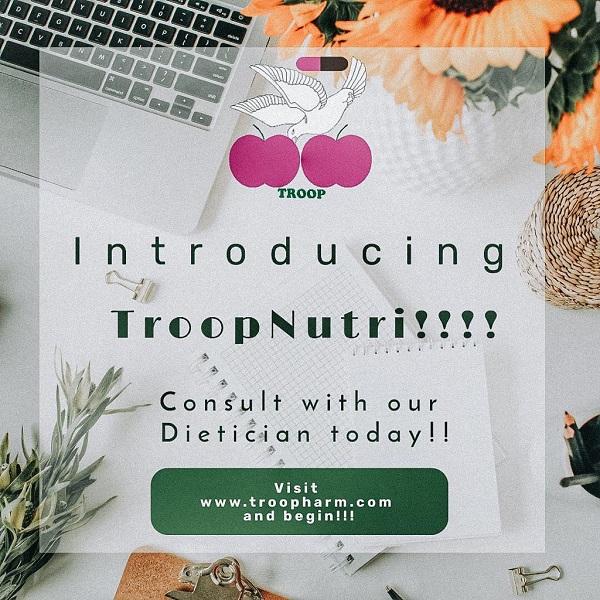 Speaking during the 23rd anniversary of Troop Pharmaceuticals Ltd., held on October 25, 2020, the Managing Director, Pharm. Mrs. Chizomam Ann Emeje (MPSN, FCLMI), said that during the years, the company has produced and launched various products into the market; thereby promoting the wellbeing of Nigerians.
She listed some of the achievements of the company as follows: The Community Pharmacy with two branches in Okota and Ikeja; Insecticide Treated Nets packaged by Troop; Troop-C Tablets  (Vitamin C white and chewable); Troop Folic acid Tablet and Troop First Aid Kits.
She added that the company recently launched an e-Commerce Website that showcases TroopPharma and TroopNutri wherein clients can consult with Pharmacists and Dieticians online respectively.
In her words, Pharm. Emeje said, "These among others have been our strides over these years. By the grace of God, Troop has carved a niche for professionalism, excellence and dedication of service to humanity.
"As a managing director who has watched a "little baby not born with a silver spoon in its mouth" grow, I cannot but be overwhelmed with deep gratitude to God Almighty and of course to all staff- past and present who have made this possible.
"I cannot also but be very grateful to our Chairman, Prof Simon Emeje who from the beginning and at all stages, sacrificed his personal comfort to make the dream of the managing director come true. This is not the end of the dream in any case.
"Also, I am specially, grateful to the Directors of Troop who work behind the scene – Mrs Ufy Ukor, Dr Ojoma Emeje, Pharm Omojo Emeje and Ucheojo Emeje. They have over the years, consistently made giant sacrifices and given me personally great moral support, which in turn have helped us come so far. Troop is blessed with many loyal friends and well-wishers.
"Their advices, prayers and support have made us who we are today; and of course our dear clients. This is in line with an Igbo (African) adage which says: " a man who has people is greater than a man with money." Thanks to our dear friends. We love them all."
Meanwhile, in commemoration of the 23rd Anniversary of Troop Pharmacy, the company organised a Free Webinar on: "Sexual Abuse in the Society"; in collaboration with Cece Yara Foundation.
The Guest Speaker, an Assistant Director of the Cece Yara Foundation, Bisi Ajayi-Kayode, spoke about being careful about who we allow close to our children, whether uncles, aunties, family friends and so on.
"We should also be careful to what we expose our children to, especially in this day and age where a lot of things happen digitally.
The Deputy Managing Director, Ms. Omojo Emeje also gave few words commenting on the excellence of Troop Pharmacy despite the challenges faced.
She talked about how each person plays a role in the lives of the other just like Troop pharmacy has been of impact to the populace in providing high quality and high standard patient care.
"We should all play a positive role in the lives of other people. Whoever comes in contact with us should be impacted positively and that is what Troop Pharmacy has been about all these years. Whoever enters Troop Pharmacy must leave with a smile, one of our philosophies being: 'PART WITH A SMILE.'"
Troop Pharmacy provides a range of services which include, but not limited to: Patient care Management; Online Pharmacy Consultation; Online Dietitian Consultation; E-commerce website; Long Lasting Insecticide Treated Nets; Health Information Services; On-the-spot Health tests which include: Malaria test, Typhoid test, Blood Sugar test, Blood Pressure check, HBA1C, H.Pylori test, Body Composition Check, Cholestérol tests, etc., amongst other services.
FG Charges Striking Doctors To Resume While Negotiations Continue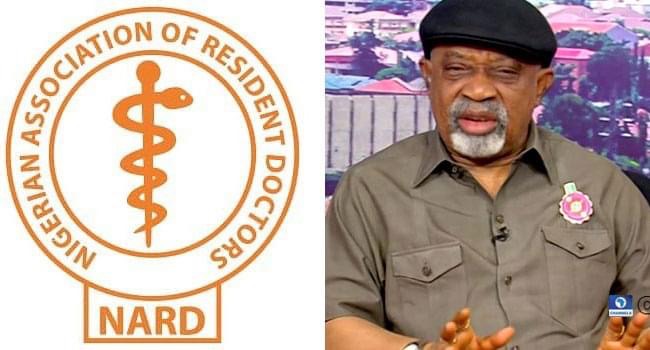 The Federal Government has appealed to the National Association of Resident Doctors (NARD) to put aside their industrial action while negotiation to end dispute continues.
The Minister of Labour and Employment, Dr Chris Ngige made the appeal during an interview on Channels Television's Sunday Politics, as the resident doctors strike enters Day 59.
"I want to appeal to NARD for them to reconsider their position, get back to work tomorrow or next and then come back again for discussions. We have so many things to discuss," Ngige said.
"I have nephews who are resident doctors. I have three of them at the Nnamdi Azikiwe Teaching Hospital, UNTH Enugu, Orthopaedic Hospital, Enugu. I have so many of them. I have a son who will graduate in Medicine in October. I cannot destroy the profession, I have to protect the profession too."
The Minister also reacted to the court case filed by the Federal Government against the striking doctors.
According to Ngige, it is the Federal Ministry of Health and the office of the Attorney General of the Federation that can withdraw the case from court.
"The court has ruled and said 'Go and do some more settlement but meanwhile, you go back to work and continue the settlement'," he added.
Peter Obi Donates N100m To Upgrade Shanahan Nursing, Midwifery School To College.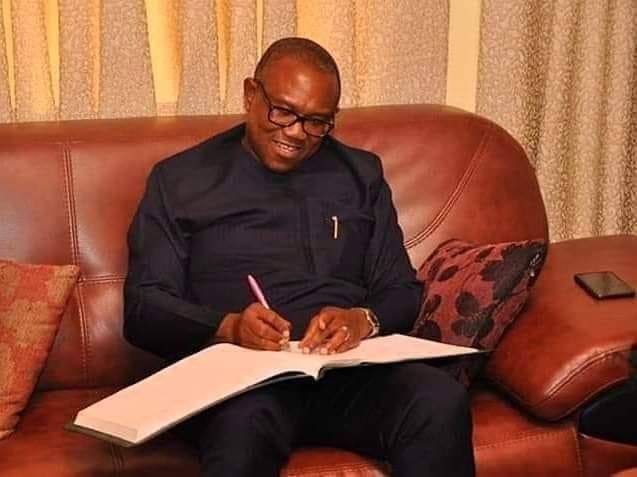 Mr. Peter Obi, former Governor of Anambra, has donated N100,000,000 (Hundred million naira) to Bishop Shanahan Specialist Hospital Nsukka (BSSHN) to upgrade its School of Nursing and Midwifery to a College.
BSSHN is a missionary hospital owned and managed by Nsukka Catholic Diocese.
Obi made the donation in Nsukka, Nsukka Local Government Area of Enugu State on Tuesday, Sept. 6, 2021 when he paid a visit to Shanahan School of Nursing and Midwifery.
He said nurses and midwifes remained the foundation of primary healthcare in any country.
"Nurses and midwifes are very fundamental in our primary healthcare and entire health sector.
"If they are equipped and well trained, infant and maternal mortality will be reduced to the barest minimum.
"Investment on health sector is investment on health of humanity," he said.
Obi said that his visit was as a result of phone call conversation he had with the Administrator of BSSHN, Rev Fr. Greg Onah, who solicited for help to enable the hospital to upgrade its school of nursing and midwifery to a college.
"The N100m I donated today is to ensure that the school is upgraded to a College of Nursing and Midwifery from now to 2023," he said.
The Peoples Democratic Party Vice-presidential candidate in 2019 general elections urged Bishop Godfrey Onah of Nsukka Catholic Diocese and other church leaders to continue to pray for the country.
"The church should continue to pray for Nigeria especially now the country is facing serious security challenges," he said.
In a remark, Onah thanked Obi for his generosity and assured him of judicious use of the amount.
"We will continue to appreciate your kindness to Nsukka Catholic Diocese right from the time you were governor of Anambra State until now.
"Obi is one of Nigeria's former governors and politicians who have maintained the integrity and passion to help the society.
"This is not the first time he is donating to the diocese; the Coaster bus we are using today in school was also donated by Obi when he was governor of Anambra.
"I urge Obi to continue to develops and invest on humanity," he said.
VP Osinbajo To Head Health Reform Committee Set Up By President Buhari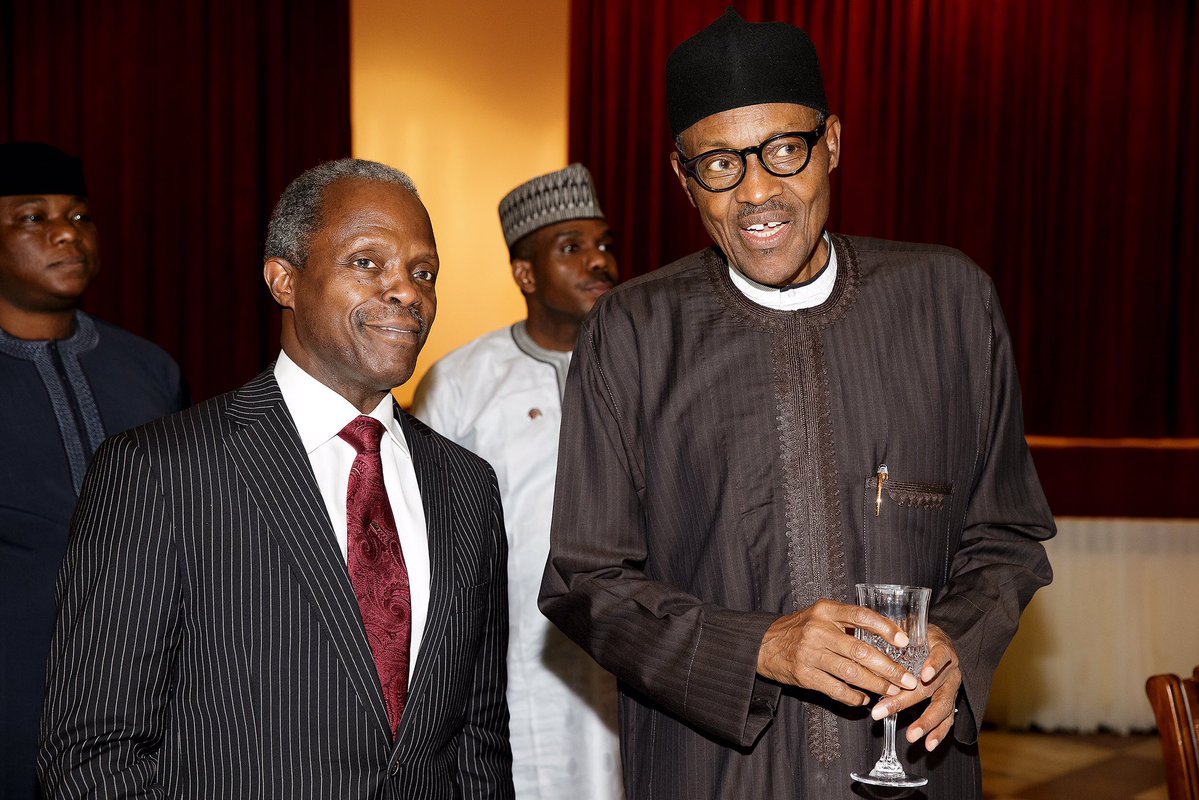 Vice-President Yemi Osinbajo will lead the Health Sector Reform Committee approved by President Muhammadu Buhari on Wednesday.
The committee is tasked with the development and implementation of a Health Sector Reform programme for Nigeria and expected to work in collaboration with State Governments and the FCT administration.
Malam Garba Shehu, Senior Special Assistant to the President on Media and Publicity, confirmed this development in a statement on Monday in Abuja.
According to the presidential aide, the approval of the committee is sequel to a Health Sector Diagnostic Review Report, developed by a consultant, Vesta Healthcare Partners and the Federal Ministry of Health.
He said the committee would undertake a review of all healthcare reforms adopted in the past two decades and lessons learnt, and factor them into the development of the new health sector reform programme.
He added that the committee, set up for a period of six months, had members drawn from private and public sector, health care management professionals, development partners, representatives from the National Assembly, as well as the Nigeria Governors Forum among others.
Other members are: Gov. Ifeanyi Okowa of Delta ; Dr Osagie Ehanire, Minister of Health; Mr. Alex Okoh Director General, BPE; Prof. Ibrahim Abubakar, Professor in Infectious Disease Epidemiology, University College London and Director of the UCL Institute for Global Health.
Mr Babatunde Irukera, Director General, Federal Competition and Consumer Protection Council; Sen. Ibrahim Yahaya Oloriegbe; Dr Adedamola Dada; Dr Sani Aliyu and Dr Mairo Mandara would also serve in the committee.
Others are: Dr Haliru Yahaya, Emir of Shonga; Prof. Uche Amazigbo ; Director Hospital Services, Federal Ministry of Health; Dr Faisal Shuaib; Prof. Nasiru Sambo; Dr Ifedayo Morayo Adetifa and Dr Gambo Aliyu.
Other members of the committee are: Dr Betta Edu ( Chairman Nigeria Health Commissioners Forum, representing National Council on Health); President Nigeria Medial Association and President Pharmaceutical Society of Nigeria;
President, National Association of Nigeria Nurses & Midwives; President, Association of Medical Laboratory Scientists of Nigeria ; Mrs Temi Marcella Awogboro ; Dr Muhammad Sadiq; Dr Azubike Tagbo and World Health Organisation, Nigeria are also members of the committee.