Sanwo-Olu To Present 2021 Budget To State Assembly Today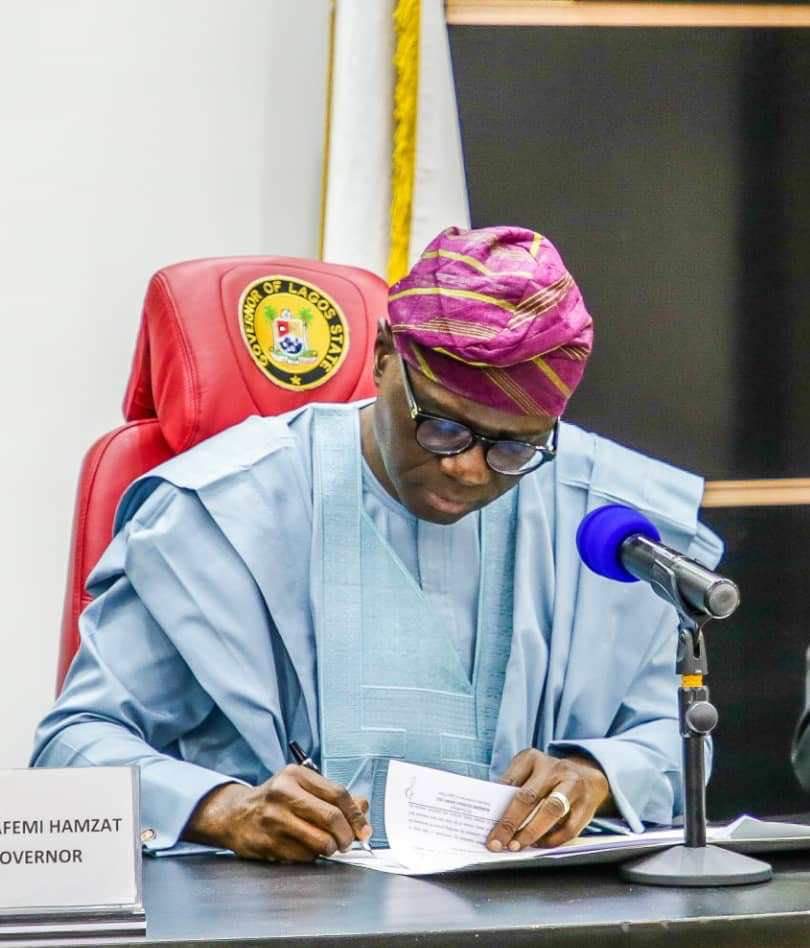 Lagos State Governor Mr. Babajide Olusola Sanwo-Olu will present the Y2021 budget estimates to the Lagos State House of Assembly today, Tuesday, November 10, 2020, at 10am.
The budget session is expected to focus on advancing the T.H.E.M.E.S. Agenda of the State Government.
Members of the public are encouraged to watch the presentation, which will be aired live on Lagos State Television and Radio Lagos/Eko FM.
EFCC Probes Nigerian Billionaire, Ernest Azudialu, Seals His Lagos Residence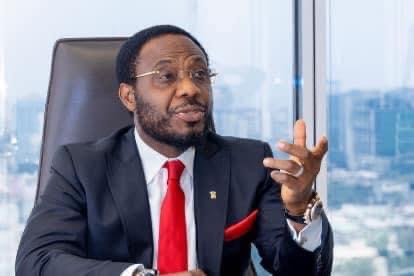 The Economic and Financial Crimes Commission, EFCC, has sealed the residence of Ernest Azudialu Obiejesi, Chairman, Nestoil Group and NECONDE Energy Limited.
The anti-graft agency's red ink, embarrassingly proclaiming that the property was under investigation, is clearly printed on the building, according to our correspondent who was there.
Grassroots.ng gathered that high-profile residents of Ikoyi have been left stunned, as he was thought to be a decent businessman despite his loud lifestyle.
Although the reasons for the EFCC's move are unclear, it is possible that he is being investigated for financial offences.
Azudialu had a rocky relationship with the Guaranty Trust Bank Plc (GTBank), which alone financed his Nestoil Towers on Victoria Island's Akin Adesola and Saka Tinubu Streets. The charge at the time was that he failed to service the facility he used to construct the towers.
Nigeria To Launch Digital Currency – CBN Governor Godwin Emefiele
The Central Bank of Nigeria (CBN) Governor, Godwin Emefiele, has revealed that Nigeria will launch a digital currency. With this, Nigeria tracks other nations which plan or have launched digital currencies. China is expected to roll out the e-yuan, its digital currency, at scale, later in the year. The United States has also started work on e-dollars.
The apex bank boss revealed this plan during the 279th MPR meeting held today in Abuja- "We are committed in the CBN and I can assure everybody that digital currency will come to life even in Nigeria" – Nairametrics reports.
He said, "We have carried out our investigation and we found out that a substantial percentage of our people are getting involved in cryptocurrency which is not the best. Don't get me wrong, some may be legitimate but most are illegitimate."
Under cryptocurrency and Bitcoin, Nigeria comes 2nd while in the global side of the economy, Nigeria comes 27th. We are still conducting our investigation and we will make our data available."
21-Year-Old Boy Investment Expert Arrested For Allegedly Diverting Investors' N2b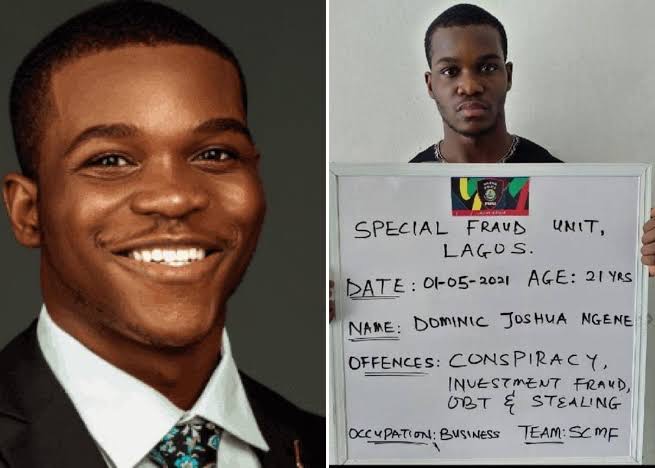 The Special Fraud Unit, Lagos, has arrested one Dominic Ngene Joshua, the Managing Director/Chief Executive Officer of Brisk Capital Limited, for allegedly diverting investors' fund worth over N2 billion.
Twenty-one-year-old Mr Jushua, an indigene of Ebonyi State but who operates from Uyo, the Akwa Ibom State capital, was arrested following petitions to the unit by several investors. Joshua lures his victims via social media platforms such as Instagram, Facebook and LinkedIn, as well as newspaper publications where he claimed to be a financial investor that manages funds for individuals and companies.
Victims were conned to invest in Bitcoin, FOREX trading, real estate and oil and gas, with a promise of quick and 60 per cent Return On Investment per month on every fund invested. Funds belonging to over 500 investors were diverted to sponsor extravagant lifestyle, exotic cars, luxury watches, real estates in Lagos, Abuja and Port Harcourt.
The suspect has confessed to the crime, but pleaded to be given time to return the monies.The SFU said some of the properties and items purchased with the diverted funds have been recovered from him, and he will be charged at the Federal High Court soon.