Savvy reaches 108 countries within 90 days
Within three months, Savvy, a non-profit organization, founded on the 4th of August, 2020, has today, surpassed its presence in 100 countries.
Barely 90 days ago, the non-profit organization, launched its flagship program for aspiring and early-stage entrepreneurs around the world, passionate about solving some of the world's most pressing problems through innovation and technology.
According to the
organization's website
, as of writing, "Every day, we receive and review hundreds of applications from exceptional young professionals around the world. Every day, we select the finest of them to join the Savvy family. So far, we have received 27,309 applications, and we have selected 2,329 Fellows from 108 countries around the world."
In a tweet
, dated October 24, 2020, one of the founders of the non-profit organization, Chidi Nwaogu, posted, "In less than 90 days from launch, we've selected 2,200+ Fellows from 100 countries around the world. Through the Savvy Fellowship Program, we hope to create a truly global impact. Some day, we'll have Fellows from all 195 countries in the world. We're already half-way through."
"The Mastercard Foundation Scholars Program at Kwame Nkrumah University of Science and Technology, Kumasi, Ghana, is adapting the Savvy program as an approach to train at least 1,500 of its Mastercard Scholars in the next ten years to lead the transformational agenda of the African Continent", says Chidi Nwaogu.
Due to the COVID-19 pandemic, many lost their jobs and are now living in an uncertain world. Savvy was launched to equip these passionate and brilliant individuals with the necessary knowledge and skill that they need to start their own impact-driven business in a post-COVID era and succeed as social entrepreneurs.
Savvy is a virtual Fellowship program for passionate and brilliant young professionals seeking to be part of the new generation of impact entrepreneurs.
New Western Digital WD_Black drives enable gamers to heed the call of duty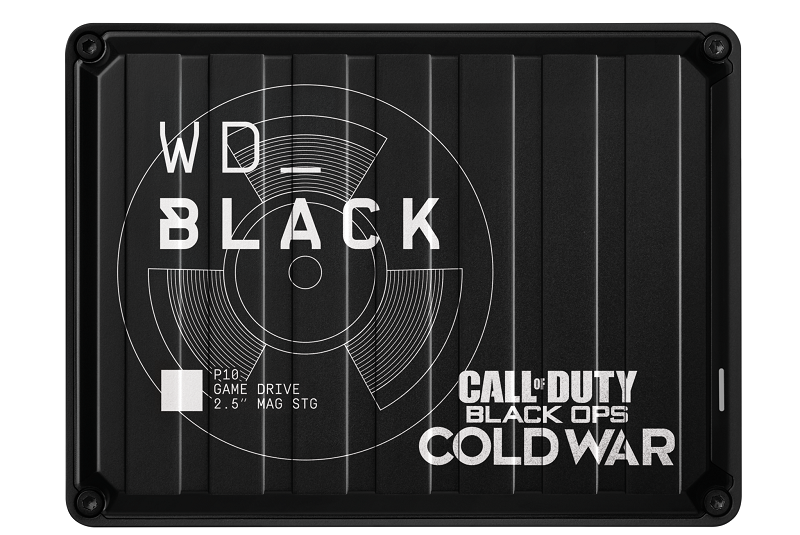 Call of Duty®: Black Ops Cold War Gets Next-Level Performance with WD_BLACK Collector's Edition Storage Products
Western Digital  is working with Call of Duty to reimagine three high-performance products from the WD_BLACK™ portfolio, bringing gamers three special edition storage drives that encapsulate the Call of Duty: Black Ops Cold War look and feel with the added bonus of in-game Call of Duty points.
These three products include the WD_BLACK P10 Game Drive, WD_BLACK P50 Game Drive SSD and the recently announced WD_BLACK SN850 NVMe™ SSD featuring PCIe® Gen4 technology.
"We are excited that this collaboration with Call of Duty gives us the opportunity to bring these limited edition specially designed drives to their passionate fans," said the Senior Vice President of Consumer Solutions at Western Digital, Jim Welsh. "We know gamers are exceptionally serious when it comes to their gameplay, so we created optimized storage solutions that enable them to keep up with the immersive Call of Duty experience."
"As we're delivering the next generation of Black Ops to the gaming community, we're committed to ensuring our fans have the absolute best gaming experience," said the Global Director of Brand Partnerships and Integrated Marketing at Activision, Ander Nickell. "Western Digital's WD_BLACK brand is made for gamers, and together we believe our fans will be as thrilled as we are about these drives."
The upcoming themed special edition drives include: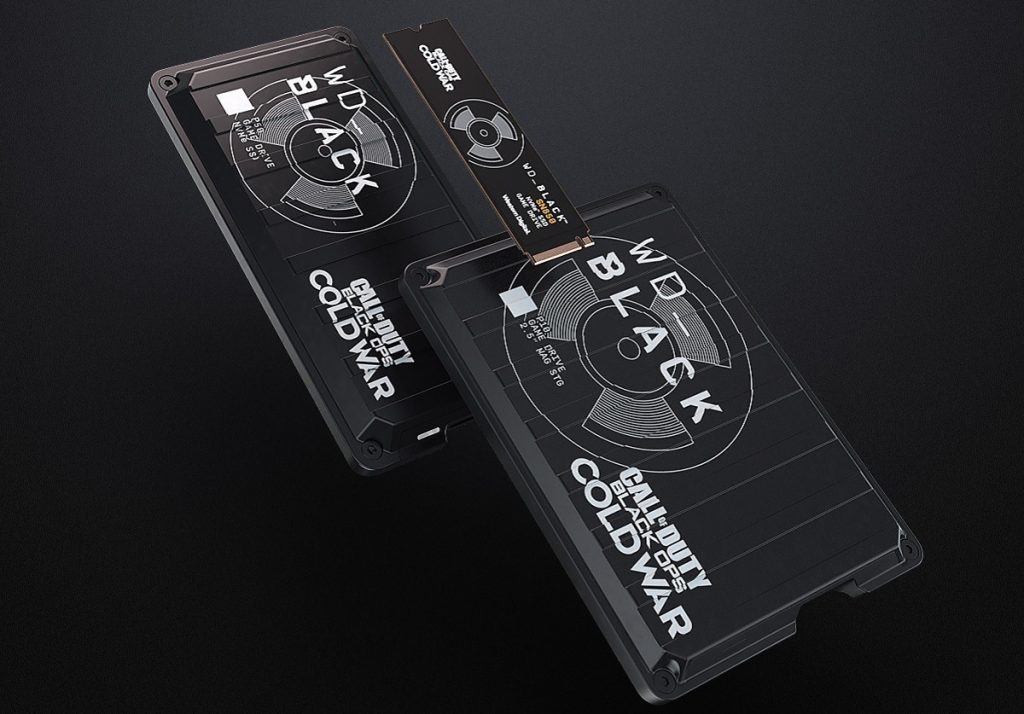 WD_BLACK Call of Duty: Black Ops Cold War Special Edition P10 Game Drive: The WD_BLACK P10 Game Drive is built specifically for gamers looking to expand the potential of their compatible console or PC, by saving their game library in an on-the-go form factor.
Free with purchase, gamers will receive a voucher for 1,100 Call of Duty points that can be redeemed for items within the game.
This special edition drive will be available in a 2TB model and retails for $109.99 MSRP.
It is expected to be available for purchase at select Western Digital retailers and e-tailers early December 2020.
WD_BLACK Call of Duty: Black Ops Cold War Special Edition P50 Game Drive SSD: The WD_BLACK P50 Game Drive SSD provides PC and compatible consoles with insanely high read speeds so players spend less time waiting to get back in the game and more time actually playing.
Gamers who purchase this drive will also receive a voucher for 2,400 Call of Duty points that can be redeemed for items within the game.
This special edition drive will be available in a 1TB  model and retails for $249.99 MSRP. For more information on this product, visit the Western Digital store.
It is expected to be available for purchase at select Western Digital retailers and e-tailers in December 2020.
WD_BLACK Call of Duty: Black Ops Cold War Special Edition SN850 NVMe SSD (1TB): This high-performance future-ready product reduces game load times and transfers files faster than the previous generation.

Powered by next-gen PCIe Gen4 technology the WD_BLACK SN850 NVMe SSD delivers smoother loading of applications, allowing users to boot up quickly.
Free with purchase is 2,400 Call of Duty points that can be redeemed for items within the game1. This special edition drive will be available in a 1TB non-heatsink model for $239.99 MSRP. For more information on this product, visit the Western Digital store.
It is expected to be available for purchase at select Western Digital retailers and e-tailers in December 2020.
Sophos discovers SMS phishing scam that pretends to be Apple "chatbot"
BY Sandra Ani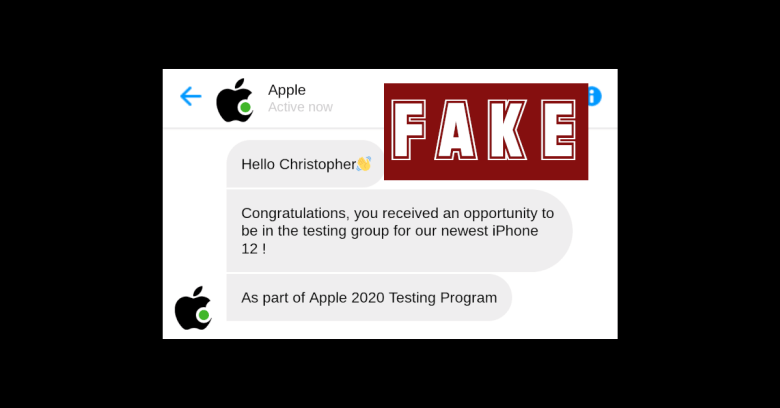 If you think SMSes are dead, you need to have a rethink. In fact, SMS is still of big interest to businesses and cybercriminals know about this.
If you consider this report coming from Naked Security, you will understand they are still widely used because of their simplicity and convenience.
Indeed, as a general-purpose short message service – which is literally what the letters SMS stand for – it's hard to beat, because any phone can receive text messages, from the fanciest smartphone to the cheapest pre-paid mobile.
If all you need to transmit is a 6-digit logon code or a "pizza driver now 2 minutes away" notification, SMSes still make excellent business sense.
Sadly, and as noted by Naked Security, however, what works for legitimate businesses almost always works for cybercriminals too, so there are plenty of crooks still using SMSes for phishing – an attack that's wryly known as smishing.
You can see why SMSes work for crooks. Start a 
With just 160 characters per message, it's easy for them to avoid the grammatical and stylistic blunders that they often make when they're forced to produce longer-format email messages in a language they don't speak well.
Better yet, business SMSes generally use URL shorteners to save space, giving the criminals an excuse to do the same.
URL shorteners convert lengthy but meaningful web addresses such as https://brandname.​example.com/​pizza-order.html?​lang=en-US into a compressed but cryptic format such as https://xx.test/ABXt that frees up characters for the rest of the SMS, but disguises where the link is going to end up.
Hovering over a shortened link doesn't help because the link denotes the actual website you'll visit.
The link shortening site uses the characters after the website name (ABXt in our made-up example above) as an index to look up the real destination and then sends an HTTP 301 Moved Permanently reply to tell your browser where to go next. You need to click through to the shortening site first before you find out where you are supposed to end up.
The SMS system, of course, doesn't know anything about URLs or even about the internet – but it doesn't need to.
Your phone's operating system will happily recognise when the text in an SMS looks like a URL and automatically make it clickable for you.
So, when the crooks use shortened URLs in their smishing scams, they don't look unusual or out of place, even though the crooks are doing it specifically to be treacherous and not to save space.
As a result, text messages that contain one short, clipped sentence that wouldn't look right in an email, and that contain deliberately disguised links that we might be suspicious of anywhere else…
…look surprisingly natural when they show up in an SMS.
Like this one we received earlier this week. (We're not called Christopher and we don't live in Derry, which is in Northern Ireland. The incomplete address given is a genuine suburban street, presumably plucked from a map to make it seem realistic.)
Dear Christopher, we have your packet in queue. Address: Londonderry, Ballynagard crescent
http COLON SLASH SLASH xxxxxxxx DOT com SLASH zzzzzzz
The message is meant to look as though it was sent to the wrong number, so the crooks are relying on you being intrigued enough to click through, whereupon they use some sneaky "reverse authentication" psychology to lure you in further.
The scam first shows you some cheery messages from a fake Apple chatbot to tell you why you – actually, to tell you why Christopher – had enough luck to be chosen to take part in an iPhone 12 trial, and then it invites you – actually, it invites Christopher – to join in:
Here, the link looks genuine, but the blue characters are simply the clickable text of the link, not the URL that is the destination of the link.
At this point, you're no longer in the SMS messaging app but have clicked through into your browser, so you can see where the fake link leads if you hover your mouse over it. (On a phone, tap-and-hold on the link until the destination pops up.)
But if you aren't cautious, you might wonder whether "Christopher" really was part of some Apple pre-release group.
What if you claim Christopher's promo for yourself?
In fact, what's stopping you from simply clicking through as if you were Christopher and finding out for yourself?
Well, one thing is stopping you, namely that you have to "prove" yourself by by giving your full name and address – except, of course, that the crooks helpfully leaked that information to you in the original text, making the "test" easy to pass.
You can guess what happens next:
In case you're wondering, the name-and-address answers above in part 3/5 don't matter a jot. We tried clicking numerous different combinations and, unsurprisingly, the crooks let us through anyway. The questions are there just to provide a plausible connection back to the SMS that was meant for "Christopher" but that reached you instead. It's as though the criminals are trying to "authenticate" themselves to you, rather than the other way around.
As you see above, if you do click through the questions then you end up on a scam site (there were several variations, all similar – we tried the smish repeatedly) where you find there's a courier delivery charge for the "free" phone, typically between £1 and £2.
Then you end up on a credit card payment form that's hosted on what looks like a "special offers" website with a believable enough name, and with an HTTPS security padlock if you take the time to look.
Of course, if you try to pay your modest delivery charge, you are simply handing over your personal data to the crooks, including your full card number and security code:
How bad is this?
Is this really a big deal, given that most of us would back ourselves to spot this as a scam right from the start?
Yes, it is.
Many of us have friends or family – perhaps even an at-risk relative who has been scammed before – who wouldn't be so sure, and for whom the reverse authentication trick of asking for "Christopher's" name and address might be convincing enough to draw them in further.
And friends don't let friends get scammed, so if ever you get asked by someone who relies on you for cybersecurity help, "So what would happen if I clicked through?"…
…you can show them the short video above and let them see how these scams play out – without having to click through yourself.
What to do?
The article recommends that:
1. There is no free phone
And if there were a free phone, you wouldn't have to hand over your credit card details and pay £1 for it. You're not getting something for nothing – you're handing over something for nothing, and the crooks will use it against you. If you're in any doubt, don't give it out.
2. Keep your eyes open for clues
The crooks have made numerous spelling and visual blunders in this scam. We're not going to help them by listing them all like your English Language teacher would have done at school, but there are quite a few things that just don't look right, even if you assume that there really is a free phone at the end of this. You might not always notice every clue, but always give yourself the time to look and therefore the best chance to catch out the crooks.
3. Look at the link before you click
If anything looks wrong, it IS wrong. Even if the crooks don't make any spelling or grammatical mistakes they almost always need to lead you to a website that they control.
Often, that means a bogus link that you ought to spot if you take your time. Never let yourself get rushed into clicking through, no matter how much the crooks play on your fear of missing out.
4. Consider a web filter
Network web filtering on your business network isn't about surveillance, it's about online safety. This helps you keep the bad stuff out, and helps your users keep the good stuff in, such as passwords and payment card numbers. Setting up a corporate VPN (virtual private network) means that users at home can browse securely back through the office network and enjoy the same protection that't they'd have on the LAN at work.
[NB: The article was first published for Sophos by Naked Security]
Sophos recognises top performing partners in Middle East and Africa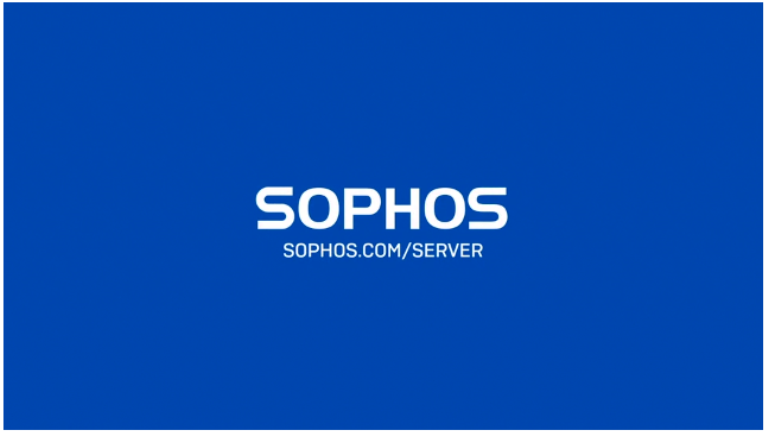 Sophos, a global leader in next-generation cybersecurity, today announced its fiscal year 2020 awards for top performing channel partners in the Middle East and Africa. 
The annual awards recognize partners for their significant sales achievements, initiatives that grow their own and Sophos' business, and a commitment to adding-value to customers.
"As cyber threats increase in volume and sophistication, it's critical that frontline channel partners are armed with the industry's best cybersecurity solutions, technical expertise, and deep knowledge of the changing threat landscape to best secure their customers," said Vice President Middle East and Africa at Sophos, Harish Chib. "This year's winners are unsung heroes who have clearly differentiated themselves as trusted security advisors, and we're thrilled to recognize their success."
Sophos is a 100% channel focused business that helps partners secure organizations with next-generation cybersecurity solutions. Every year, Sophos recognises partners across the Middle East and Africa that went above and beyond to sell Sophos' solutions, including synchronized security, and developed a deeper level of expertise to strengthen customer defenses against cyberattacks.  
Sophos 2020 Africa Partner Award Winners:
West Africa
Distributor of the Year – Mart Networks Limited;
Emerging Distributor of the Year – Link@Ghana;
Partner of the Year – Reliance Infosystems;
Emerging Partner of the Year – Genesol (GH) Ltd;
Synchronized Security Partner of the Year – ATB;
Cloud Partner of the Year – Reliance Infosystems.
North Africa
Distributor of the Year – Config MAROC;
Emerging Distributor of the Year –Software Productivity Group;
Partner of the Year – SOLTIC;
Emerging Partner of the Year – MODCOD and
Synchronized Security Partner of the Year – FINATECH.
SADC – South Africa
SME/ Mid-Market Distributor of the Year 2020 – Duxbury Networking;
MSP Distributor of the Year 2020 – First Distribution;
Upcoming Partner of the Year 2020 – AVeS Cybersecurity;
MSP Partner of the Year 2020 – PM&A;
Top Partner – SADC AFRICA Region 2020 – Datategra
East Africa
Distributor of the Year – Mart Networks Kenya Ltd
Emerging Distributor of the Year – Mart Network Solutions Ltd – Ethiopia;
Partner of the Year – Emerging Communications Ltd;
Emerging Partner of the Year – Konvergenz Network Solutions;
Synchronized Security Partner of the Year – Cloudsense Ltd and
Cloud Partner of the Year – BusinessIT Afrika Ltd.