US Election: Trump Okays Power Transition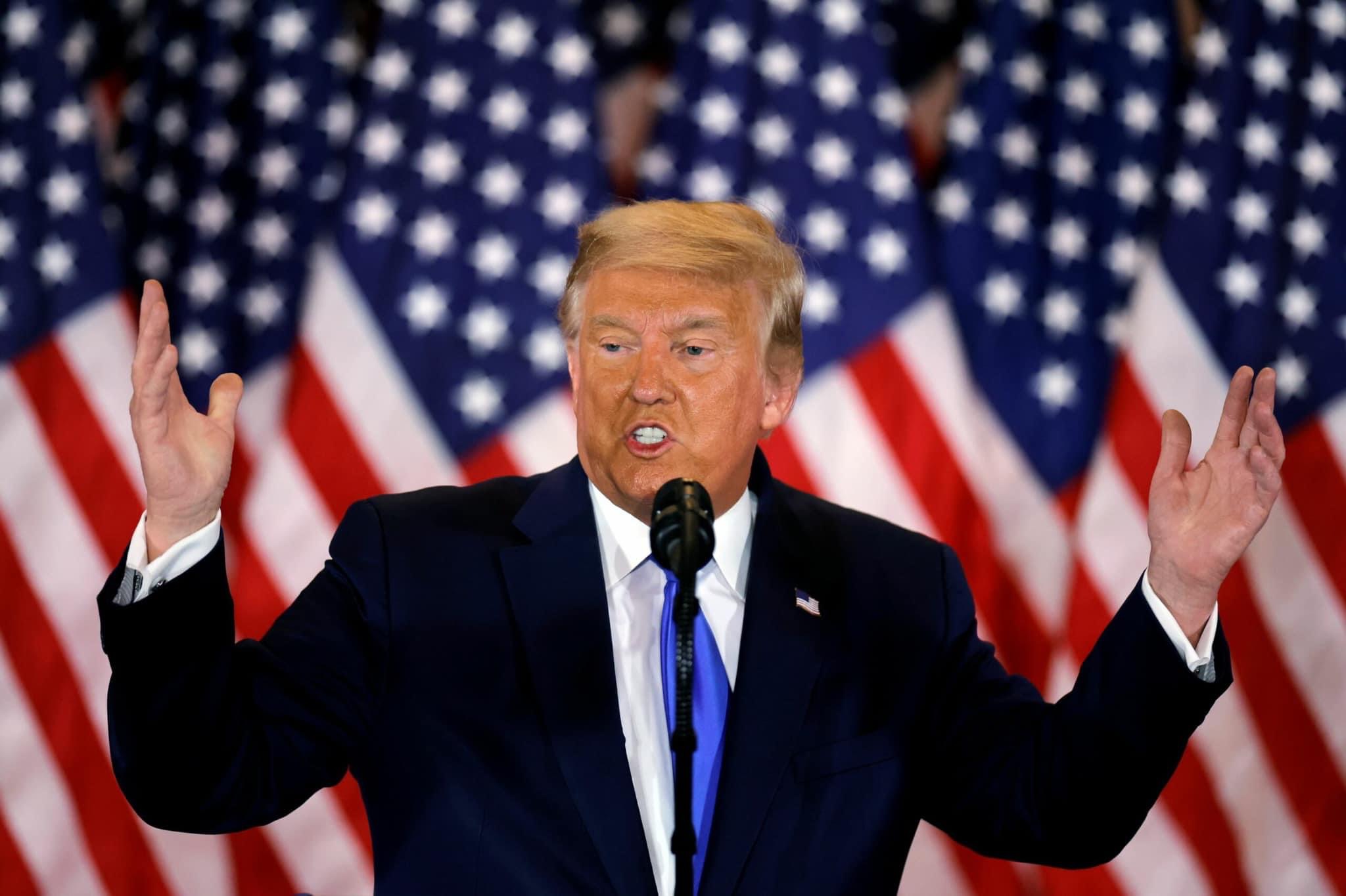 Democrat Joe Biden has been acknowledged by the General Services Administration as the apparent winner of the presidential election on Monday following weeks of inaction.
According to Bloonberg reports, President Donald Trump called on his agencies to cooperate.
Donald Trump said he has instructed Emily Murphy, the General Services Administration chief who heads the government agency meant to ease Biden's transition into the White House to commence work.
"I am recommending that Emily and her team do what needs to be done with regard to initial protocols, and have told my team to do the same.
However, the outgoing president said he would continue to contest the outcome of the election.
The designation triggers a formal transition process, giving Biden and his team access to current agency officials, briefing books and other government resources, including some $6 million in funding.
69th Birthday: Tinubu, Ganduje, Visit Emir Of Kano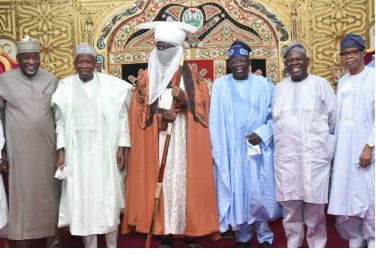 The National Leader of the All Progressives Congress (APC), Ahmed Bola Tinubu and Governor Abdullahi Ganduje on Sunday paid a visit to the Emir of Kano, Aminu Ado Bayero.
According to reports gathered, the former Lagos State Governor will meet with the Northern Council of Traditional Rulers of Nigeria today Monday.
Tinubu was accompanied to the Emir's palace by long-time friend and political associate, Chief Bisi Akande.
Speaking on Sunday at the Emir's palace, Tinubu noted that only unity and prosperity would save Nigeria from these trying times.
He said: "Nigeria is at critical stage of its life and the only thing that would make it survive is unity and understanding, therefore, Lagos and Kano, which have come through these over time, must show the way."
"Peace and development would be eluded if the nation continues the way it is going, therefore unity and tranquility must be the hope that could be ridden on.
"One can see that today I, Bola Tinubu, is sitting side by side with Governor Ganduje and this is a clear testimony that people regardless of their tribes and religions could come together and make a change."
Responding, the Emir of Kano praised Tinubu for choosing Kano to celebrate his 69th birthday anniversary, saying this alone is a testimony to the unity and love he has for Nigeria.
Gov. Ganduje Sacks Aide For Saying That APC Has Failed Nigerians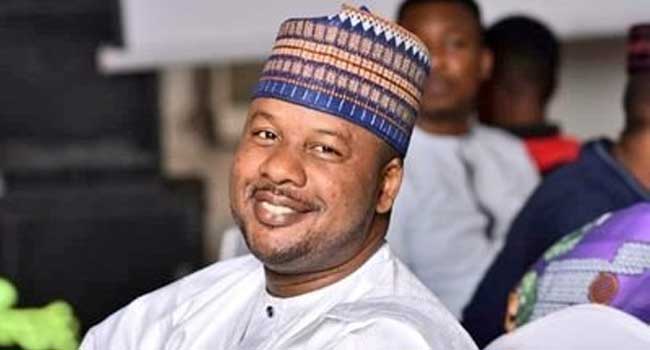 Kano State Governor Abdullahi Ganduje on Saturday relieved his Special Adviser on Media, Salihu Tanko Yakasai of his appointment
Mr. Yakasai's sack was due to his "continued unguarded comments and utterances which are deemed contrary to the stand of the All Progressive Congress (APC) government which he is serving," the state government said in a statement signed by the Commissioner for Information Malam Muhammad Garba.
The sack is with immediate effect.
Mr. Yakasai had called for President Muhammadu Buhari to resign over his inability to prevent the recent abduction of schoolgirls in Zamfara State among other security concerns.
But the Kano State Government's statement said the aide had failed to differentiate between personal opinion and official stand on matters of public concern and therefore cannot be allowed to continue to serve in a government he does not believe in.
The governor also warned political appointees and public servants to guard against making statements capable of drawing superfluous controversy.
The statement reaffirmed the commitment of Governor Ganduje to the policies and programmes of the administration of President Muhammadu Buhari.
The sack is coming hours after Mr. Yakasai, known as 'Dawisu' on social media platform Twitter, was reportedly arrested by the Department of State Security in Kano.
Ubani now #FixPolitics' Executive Director

#FixPolitics, a citizens' movement recently launched to fix politics in Nigeria and ultimately Africa, has appointed Anthony Ubani as its Executive Director.
Ubani will lead the implementation of the Triangular Pillars of Democracy, which uniquely identify the tripod focus of the #FixPolitics initiative on emerging an empowered and engaged electorate, building a new value-based political class and demanding constitutional, political and electoral change.
As a Richard von Weizacker Fellow at the Robert Bosch Academy in Berlin Germany, Dr. Obiageli Ezekwesili focused her research on #FixPolitics to develop a deeper understanding of the nexus between the quality of politics and the economic progress or decline of countries in Africa, with a particular focus on Nigeria.
The findings of the research subsequently informed the composition of a 125-member Work Study Group – of Nigerians from diverse endeavours and regions. The WSG, chaired by Ezekwesili, work collaboratively to design and implement a systemic structural change agenda for the politics of Nigeria with the aim of raising the quality of our democracy and governance and improve the wellbeing of citizens.
In a statement on Tuesday, the group's Publicist and Spokesperson, Mr. Ozioma Ubabukoh, stated that  Ubani would resume duties in January 2021.
Ubabukoh explained that the "incoming executive director is expected to bring his practical political experience to bear in the realisation of the objectives of #FixPolitics."
Part of the statement read, "Ubani's mandate is to ensure the emergence of an empowered and engaged electorate; a new values-based political class; and a reformed constitutional, political and electoral environment as the three cardinal pillars of #FixPolitics."
Before his appointment, Ubani was the President/Chief Executive Officer of Women Leadership Institute. He has held various executive positions, including Acting Country Director, Mississippi Consortium for International Development; and Director General, Peoples Democratic Institute.
Some of his recent researches include 'Leadership Recession in Nigeria and the Perennial Predicament of Deferred Development'; 'Deconstructing Professionalism in the Context of Economic Recession in Nigeria: A Fresh Perspective' and 'Partisan Politics, Civil Societies and the Consolidation of Institutions in Africa'.