Boko Haram Releases New Video Claiming Responsibility For #Zabarmarimassacre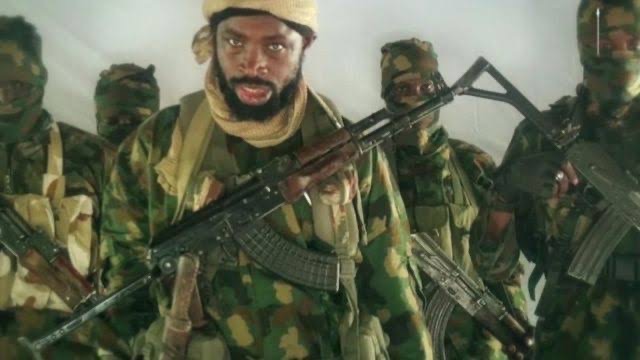 The Abubakar Shekau's faction of Boko Haram has claimed responsibility for the killing the over 43 farmers in Zabarmari area of Borno state last weekend.
In a new three minutes 37-second video obtained by Grassroots.ng, the sect members said they carried out the attack because the farmers arrested one of its members and handed him to the Nigerian military.
"You think you can nab our brother and hand him to soldiers and live in peace," a masked commander of the group asked in the video. You think Allah will forget what you have done to our brother"a masked commander of the group asked
The commander also swore that those who have arrested Boko Haram terrorists or have been spying on them and have not repented will be given the same treatment.
"The third message is on those who notoriously nab our brethren and hand them to the military or give them a clue on us. You should know that, unless you repent, what happened to your people is awaiting you." he warned
On Saturday, November 28, the sect members stormed the rice farmland and killed over 43 farmers. They tied their hands before beheading them one after the other.
EFCC Arrests 11 Suspected Internet Fraudsters In Osogbo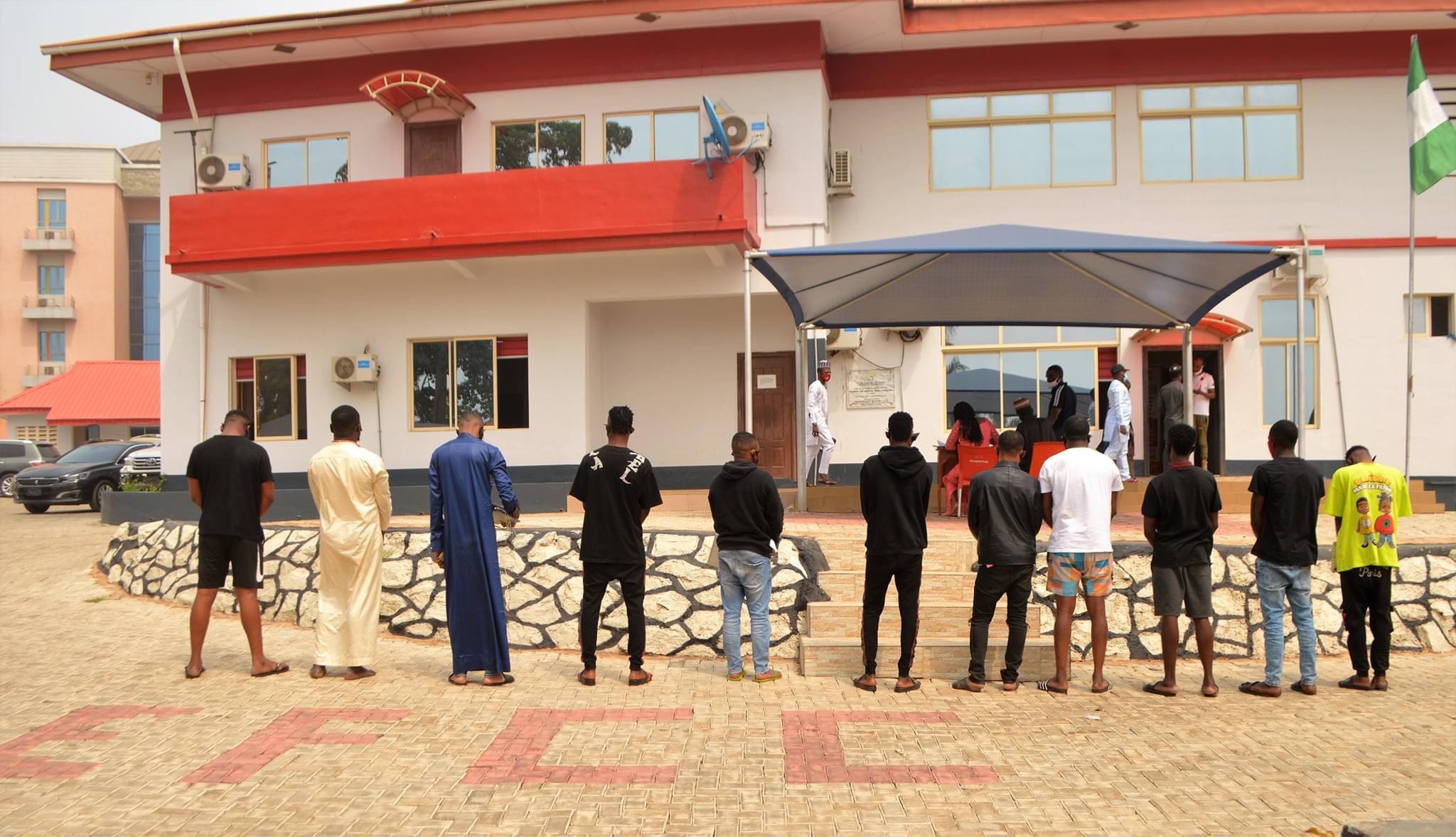 The Economic and Financial Crimes Commission, EFCC, Ibadan zonal office, on Friday, arrested eleven suspected fraudsters.
They were apprehended by operatives of the Commission who, acting on intelligence, swooped on their hideouts in Osogbo, the Osun State capital.
The Commission recovered twelve cars which include three Toyota Highlander SUVs, one Mercedes Benz GLK 350 SUV, One Acura SUV, two Honda Crosstour, two Toyota Venza and three other Toyota brands. Also recovered are phones, laptops and other devices..
The suspects, who variously claimed to be students, artisans, farmers and businessmen, are currently undergoing interrogation to ascertain their level of involvement in the alleged crime.
They will be charged to court as soon as investigations are concluded.
Restructuring Alone Will Not Solve Nigeria's Problem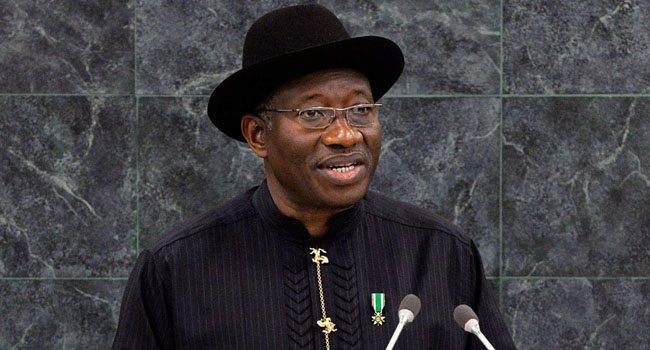 A former Nigerian President, Goodluck Jonathan, has said that restructuring alone can not solve Nigeria's problems and cannot be done in isolation.
The former President called for the issues of nepotism, ethnic and religious bias to be addressed.
He stated this on Thursday while speaking at a dialogue on restructuring in Abuja.
He noted that Nigerians must restructure their minds because the issues at the national level still exist at the state and local levels.
The immediate past President General of Ohaneze Ndi Igbo John Nwodo, while delivering his speech said that Nigeria must restructure before the 2023 general elections.
According to him, "We must change the constitution of the country as the 1999 constitution was not produced by the majority of Nigerians."
Atiku Wants Biden To Help Nigeria Fight Terrorism
Former Vice President Atiku Abubakar on Wednesday urged the new United States President, Joe Biden, to help Nigeria in its fights against terrorism.
Atiku made the call on his Twitter handle while congratulating Biden who was inaugurated as the US 46th President on Wednesday.
The ex-vice president expressed optimism that Biden's administration would mark a new era in America's regeneration and her reaffirmation as the beacon of democracy to the world at large.
The Peoples Democratic Party (PDP) chieftain stressed that he looks forward to the removal of every travel restriction on Nigerian citizens in keeping with the good relations between the two nations.
Atiku wrote: "As Joe Biden begins his tenure as the 46th President of the United States of America, I am confident that this new era will mark America's regeneration and her reaffirmation as the beacon of democracy to the world.
"As I congratulate President Biden and VP Kamala Harris, I urge them and their administration to strengthen US-Nigeria ties and help our beloved nation's war on terror by providing every type of support required to win the war against the insurgency we face.
"I also look forward to the removal of every travel restriction on Nigerian citizens, in keeping with the good relations that have existed between our two nations beginning with the July 27, 1961 state visit of our first Prime Minister, Alhaji Tafawa Balewa, to President John F. Kennedy, and continuing over the decades since then.
"As the playwright, George Bernard Shaw, once said, America and Nigeria are two nations divided by a common language. And millions of Nigerians and I wish to see that relationship sustained to the mutual benefit of both our democratic nations.
"Congratulations once again and may God bless both our nations and bring about a beneficial tenure for your administration."