BREAKING: UK Approves Pfizer, Covid-19 Vaccine For Public Use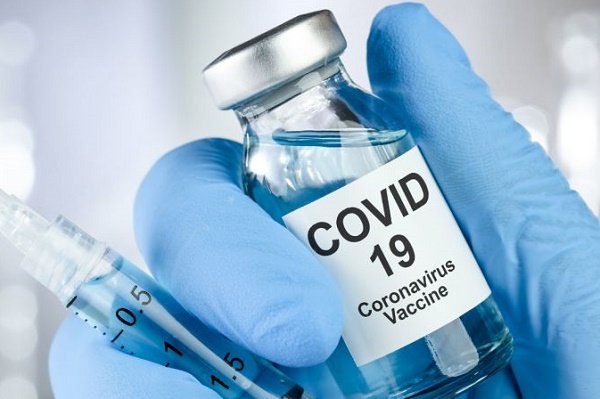 The UK Government has approved the Pfizer/BioNTech COVID-19 vaccine for public use.
It is the first country to give its nod to the mass use of the vaccine.
In November, Pfizer announced that it had developed a vaccine that could offer 95 percent protection against COVID-19.
MHRA, the British health regulator, said the vaccine is safe for public use.Advertisement
According to the BBC, the UK has placed an order for 40 million doses enough to vaccinate 20 million people — with two doses each.
Vaccination is scheduled to start within days in the country.
The vaccine is touted to be the fastest ever produced as it took 10 months to be developed.
The feat of Moderna, a US company, is another breakthrough story in the development of an effective vaccine against COVID-19.
The company had developed a vaccine that offers over 70 percent protection against the infection.
It is currently seeking the approval of the US Food and Drug Administration for a mass rollout of the vaccine.
So far, there are over 64 million cases of COVID-19 globally and with nearly 1.5 million deaths recorded.
COVID-19 Kills 17 People Less Than Two Months In Kano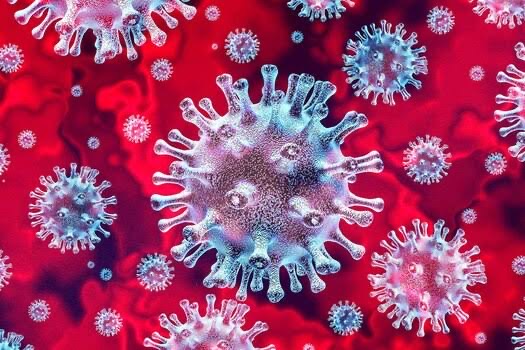 No fewer than 17 children below the age of Two have been confirmed to have died of the virus in Kano.
Speaking in a stakeholders meeting with the four Kano Emirs, Bichi, Karaye and Rano, other non-indigenes, and traditional rulers, the deputy coordinator, Kano Response Task Force on COVID-19, Dr Sabitu Shuaibu Shanono hinted that in January 2021 alone, six persons were confirmed dead from the disease.
He said from December 2020 to January 2021, 800 persons were infected by the COVID-19 virus, adding that this is more than half of what was recorded in the first phase of the pandemic in 2019.
Shanono, explained further that earlier in 2019, in every 100 persons tested, only 4 persons were confirmed infected, but now in every 100, not less than 13 persons are recorded, confirming its seriousness.
Dr Sabitu, added that now, there are 289 coronavirus pandemic victims receiving medication at various Isolation Centers across the State.
"We now have 5000 suspected coronavirus victims on our tracking devices which we are following and keenly watching their movements".
He added that from the beginning of the pandemic in Kano, not less than 71 persons were confirmed dead, while 2,630 were tested and 2,230 were treated.
"With the resurgence of the coronavirus pandemic, everyday, Kano records not less than 40 suspected victims, which calls for serious efforts in tackling it," he said.
FG Supports Local Covid-19 Production With N10b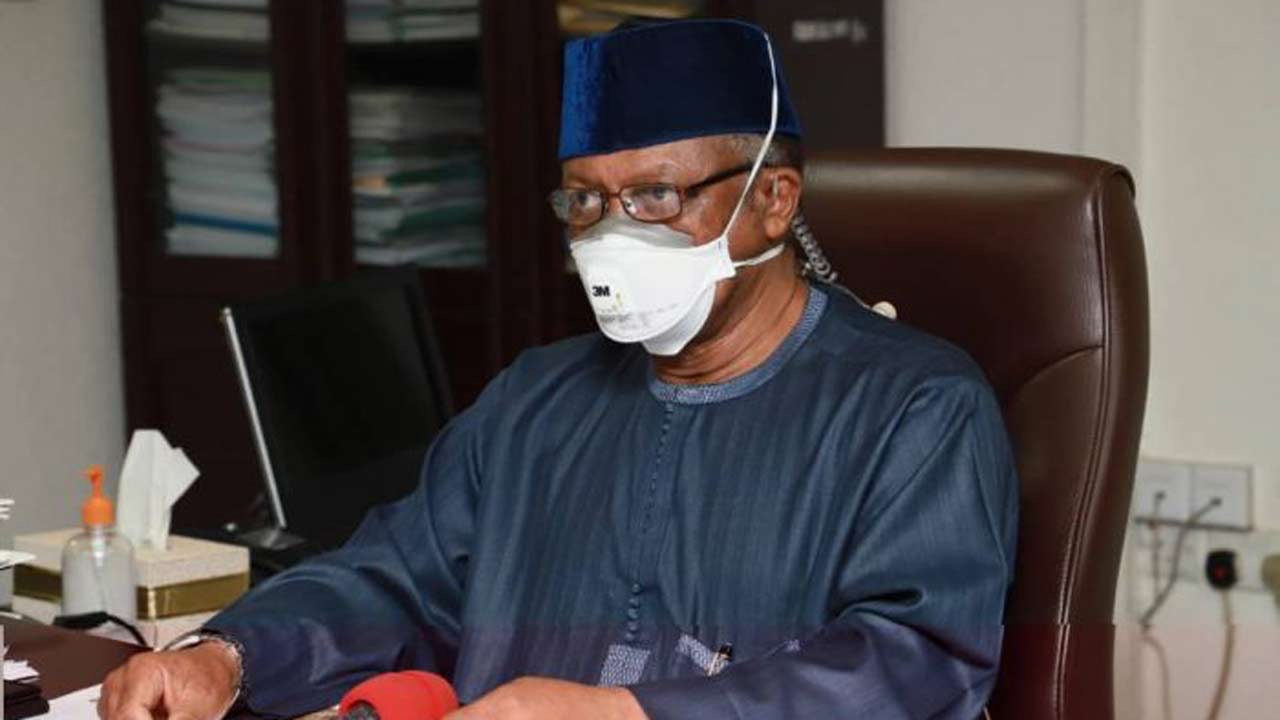 The Federal Government has finally empowered the production of local vaccine to contain the coronavirus pandemic with N10 billion.
Minister of Health, Dr. Osagie Ehanire, made the disclosure during a briefing by the Presidential Taskforce on COVID-19 yesterday in Abuja.
He also announced that the first consignment of COVID-19 vaccines would arrive the country in few weeks.
The N10 billion for local vaccine production, he explained, was released by the Ministry of Finance and would be used to explore "options for licensed production in collaboration with recognised institutions."
On importation of vaccines, he said Nigeria had requested 10 million doses of the injection, which could be supplied from March.

Preparing COVID-19 vaccine, he explained, required that countries determine criteria for prioritisation, develop robust vaccine distribution strategy and identify vaccine administration sites and teams, and that countries develop procurement, supply chain and distribution plan for commodities and devices, as well as a sustainability plan.
"These we are already working on to be ready when the vaccines arrive," he said.
The minister said Nigeria was exploring options for the acquisition of approved vaccines, adding Nigeria is participating in the African Union initiative called "African Vaccine Availability Task Team", which reports directly to the African Union Chairman, President Ramaphosa of South Africa, and has secured 270 million doses of various types of vaccines.
He added: "Bearing in mind options suitable for our environment and the available infrastructure, as well as Investment in delivery, we shall engage other FMOH agencies, especially NAFDAC and NCDC, state governments, religious, traditional and community leaders, in plans for vaccines distribution, since their role is critical to the orderly and successful deployment of vaccines. We must be able to reach all those eligible to receive the vaccines.
Ehanire observed that while working to develop indigenous vaccines, Nigeria is exploring options for licensed production in collaboration with recognised institutions.
Nigerian Doctor Explains Why Poor People Hardly Contract COVID-19
Have you been wondering why ordinary folks seem to be less affected by covid 19?
Whenever my drivers, house helps and security come back from their leave at home, I always asked them the state of things in their villages. Up till today in the last 1year, none has come back with any news of deaths or serious illnesses requiring hospitalization in their homes or surroundings.
I visited the SABO market in Sagamu and the tomato market at toll gate in ogere. I questioned many traders if any stall or store owners have been missing, or did not come to the market or have actually died. Responses were always negative. So clearly the prevalence of noticeable infection with covid 19 is less among the lower class and fatalities appear to be higher among the upper class.
However, It is necessary to make some adjustment for the fact that deaths among the elite class readily get media attention than those of regular folks.
Melinda gates' prediction failed woefully because there was no way she could have foreseen this demographic prevalence factor in the spread of covid19.
The overall infectivity and fatalities in Africa are disproportionately much lower than the rest of the World!!!
WHAT IS THE MAGIC HERE?
Simply put, the magic is SUNLIGHT.
People who are daily exposed to sunlight are able to convert some chemicals in their skins to vitamin D, especially D3. Scientists have incontrovertible evidence that Vitamin D seriously boosts human immunity and actually have the capacity to prevent respiratory and lung diseases.
In the case of Covid19, vitamin D3 can prevent infection in some people and in others who still get infected, it decreases the severity of the infection and recovery rate is far better.
Recently a petition signed by 120 physicians spread across the globe, (I have a copy) has been sent to world leaders and governments to treat vitamin D deficiency common in Europe and Americas, who have effective sunlight for just a few months in a year and hence have large numbers of the populace suffering from vitamins deficiency leading to high rates of susceptibility to covid19 infections and deaths.
Many of us elites in Africa are also vitamin D deficient and this makes us ready targets for covid19 infections also. This is because we are hardly in the sun all year round.
Yet a 30 mins lounge daily in the bright sunlight gives one about 20,000 IU of vitamin D in our blood. This figure is much much higher than our daily requirement of which is about 4000 IU of vitamin D.
This is why young people, students, hawkers, traders and many who toil daily under the Sun have a very high immunity against covid19.
So my dear elders, VIPs and Ogas please walk leisurely or lounge in the sun for 20 to 30 mins daily, and with your face masks always on public and observing normal covid protocols, with daily supplications to the Almighty, you will place a Ban on covid 19 from affecting you and your household.