9Mobile Launches 4G Network In Ibadan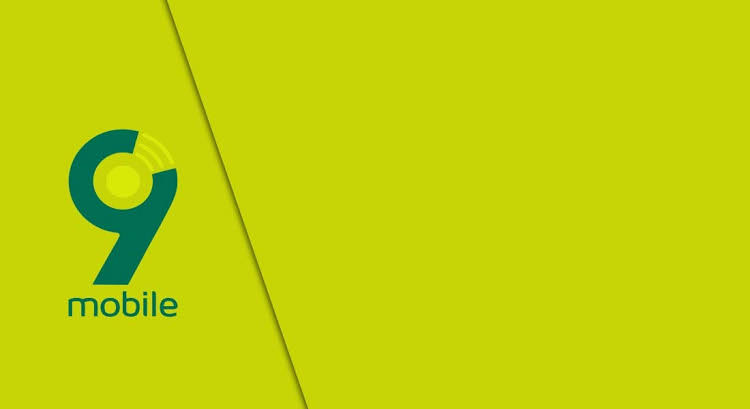 Nigeria telecom operator, 9mobile, has launched commercial 4G services in the city of lbadan, the capital of Oyo State.
The move follows the expansion of its LTE network to the city of Ilorin earlier this month. 9mobile says it plans to roll out 4G to additional areas of Nigeria in the near future.
"We are committed to making 4G services available to more cities across the country. 9mobile is becoming Nigeria's network of choice for effective and reliable 4G. We will continue to support Nigerians to realise their full potential,' commented 9mobile CCO Stjepan Udovicic.
Recall that 9mobile launched its LTE network in Lagos in October 2016 and services were expanded to Abuja in May 2017, while a large expansion drive saw coverage arriving in the towns and cities of Aba, Nasarawa, Calabar, Enugu, Kaduna, Kano, Niger, Onitsha, Owerri, Port Harcourt, Sokoto, Uyo, Aba and Ogun in early 2020.
Uber Appoints Akinwumi As Country Manager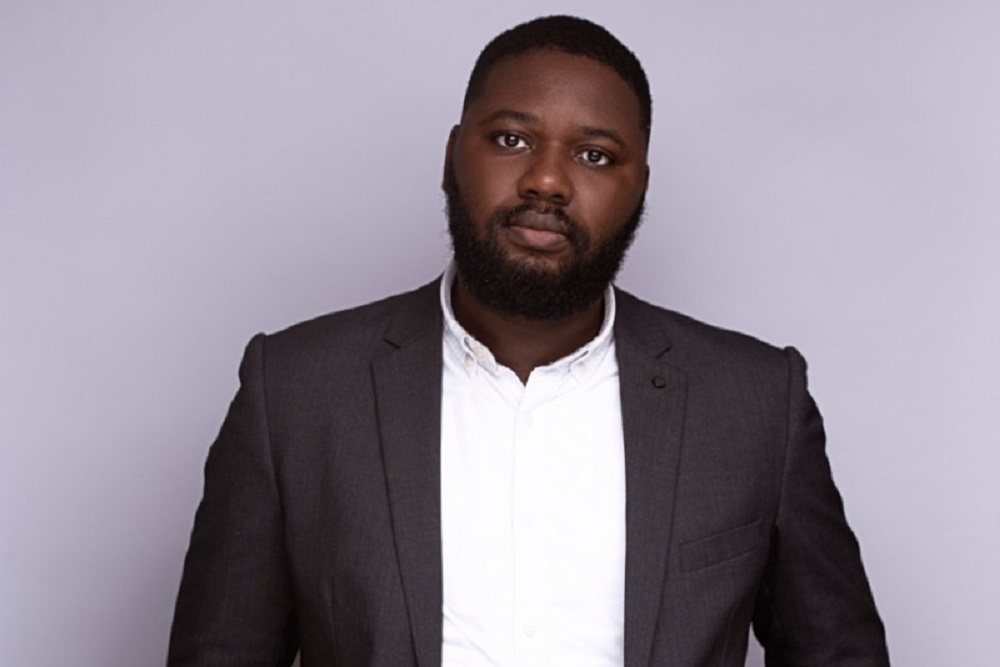 Uber has appointed Tope Akinwumi as its new Country Manager for Nigeria. Tope is an award-winning consultant with several years of professional experience advising multinational companies on complex and challenging situations to accelerate growth and create efficiency.
Tope joins Uber from Kobo360, where he was the Head of Marketplace & Analytics. Before this, he was Assistant Manager in the Disruptive Innovation and Emerging Technology sector at PwC Nigeria.
"I am delighted to be part of the Uber family. When I read the job description, I knew this role was for me. Uber is igniting opportunity and changing the way the world moves, positively impacting communities and economies in the process.
I look forward to working with such a diverse and exceptional team in finding solutions that set the world in motion and enhance the industry in Nigeria", Tope commented.
In his new role at Uber, Tope is managing all the operational functions of the Nigeria business, with a focus on growth, policy engagement as well as community engagement.
"I am excited to hit the ground running and begin engaging with our stakeholders to make Uber a better experience for all. Nigeria has some big opportunities and has unique market dynamics. I also look forward to advocating for our vision for urban mobility and striking strategic partnerships", added Tope.
Tope Akinwumi attended the Federal University of Technology, Akure, where he obtained a Bachelor of Engineering. In his free time, Tope enjoys reading and playing the guitar.
Uber's mission is to help people get a ride at the push of a button – everywhere and for everyone. The Company started in 2009 to solve a simple problem – how do you get a ride at the touch of a button? With over 10 billion trips later, Uber has started tackling an even greater challenge: reducing congestion and pollution in cities by getting more people into fewer cars.
Uber is available in sixteen cities in Sub-Saharan Africa (Cape Town, Durban, Joburg, Pretoria, Port Elizabeth, Nairobi, Mombasa, Lagos, Abuja, Benin City, Kampala, Accra, Kumasi and Dar es Salaam).
Overall, the Uber network is available in over 600 cities in over 65 countries.
TeamApt Launches Women In Tech 2021 Internship Programme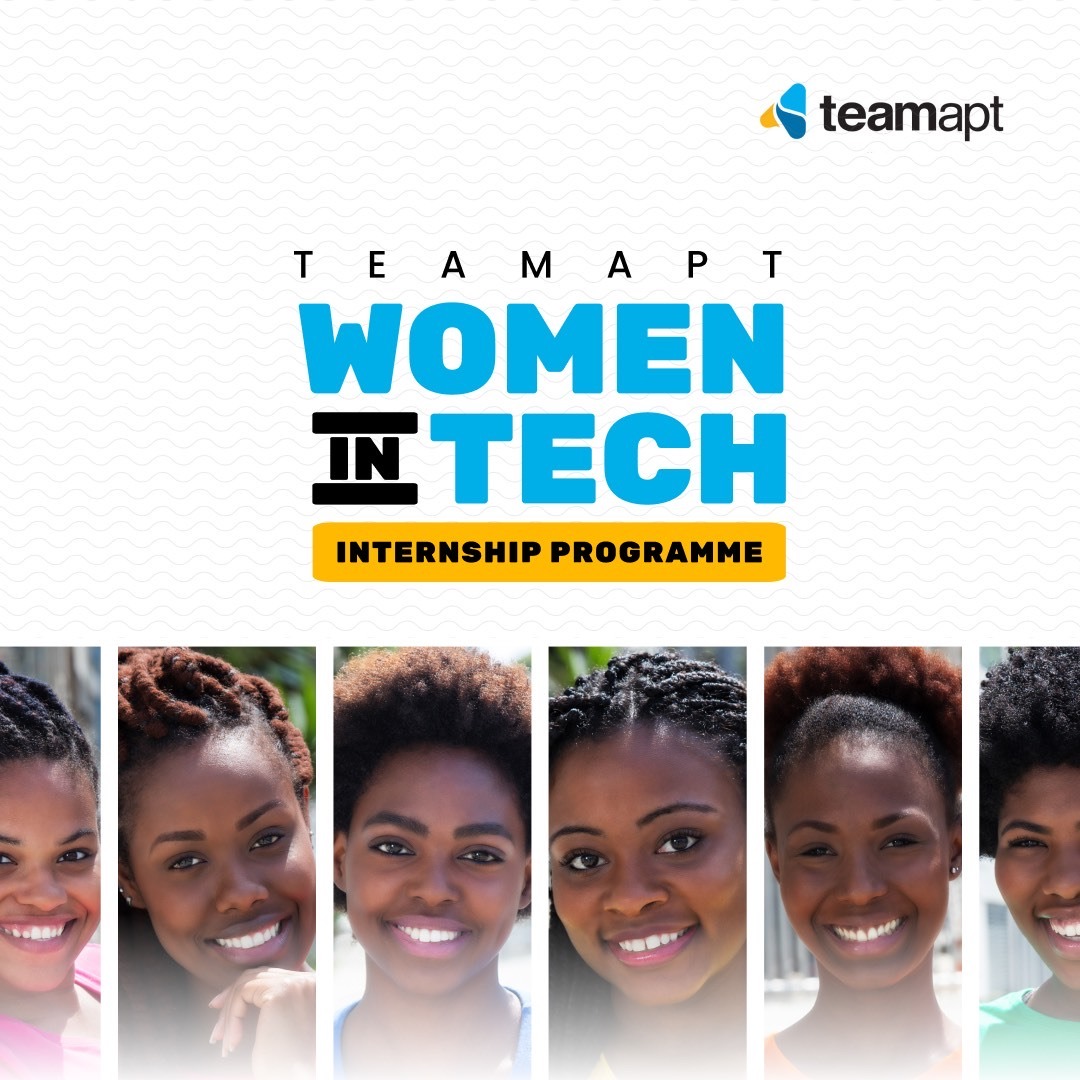 TeamApt, the Nigerian fintech company that provides digital financial services solutions and payment infrastructure, has announced the launch of its first Women in Tech Internship Programme.
Aimed at university graduates with an interest building a career in technology, the six-month, paid internship has been established in a bid to address some of the gender disparity that currently exists in Nigeria's tech ecosystem – particularly within the fintech space. TeamApt's goal is to provide women with the opportunity to grow their skills by gaining the necessary experience to advance their careers. Applications are now open.
Successful applicants will, based on their performance and available openings, be offered full time employment within the Lagos-based company.
Founded in 2015, TeamApt has worked with a wide range of African banks and 100% of all commercial banks in Nigeria. As part of the company's efforts to deepen financial inclusion across Nigeria, the company recently shifted its focus from delivering financial services products to banks, to delivering products for consumers and businesses. They have built on their stellar performance in 2020, recording 150% overall QonQ growth and $3.9 billion transaction value across their existing products – Moniepoint and Monnify.
Speaking on the launch and call for applications, Managing Director and CEO of TeamApt Tosin Eniolorunda says, "Many women continue to face challenges in advancing their careers in tech. While the technology industry continuously strives to bridge the gender inequality gap, female talent remains widely underrepresented in most technical roles.
As an organisation, we are committed to equality and normalising the inclusion of women in such roles. The TeamAptWomen in Tech Internship Programme is one of the ways we are ensuring an increase in the existing quota and provide opportunities for viable careers within the tech industry." 
Candidates interested in internships at TeamApt can find out more about available roles and apply for the programme via the TeamApt website. Applications close on Wednesday 17th March at 11:59pm (WAT) and successful applicants will be notified from Monday 22nd March.
Access Bank Launches SwiftPay To Boost Digital Payments For SMEs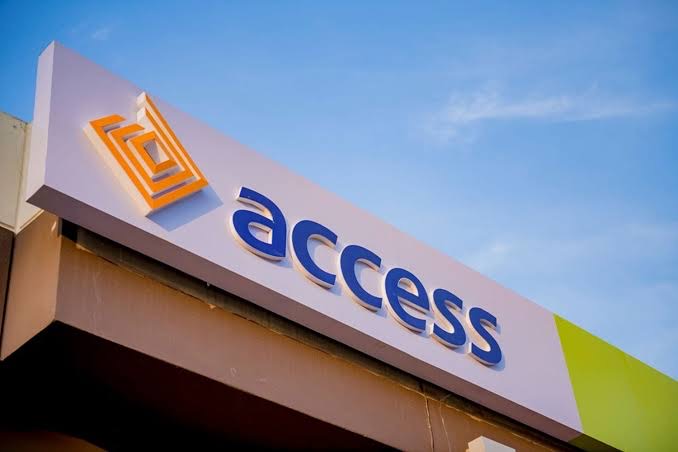 Access Bank Plc has unveiled SWIFTPAY, a digital payment service that facilitates the receipt of business payments by enabling customers to make quick, easy and secure digital payments on social media platforms to merchants.
Speaking to newsmen during the launch of the new service in Lagos, Group, Head, Emerging Businesses, Access Bank plc, Ayodele Olojede, noted that the lockdown, experienced in 2020 as a result of the COVID-19 pandemic, resulted in less in-person interactions and less in-person payment options. She revealed that statistics from a survey carried out post-lockdown showed that MSMEs were impacted by cash flow, revenue and sales while adding that the impact of the pandemic made more apparent the lack of infrastructure and access to digital resources for small businesses.
"This is why Access Bank introduced SWIFTPAY to support the digital transition and growth of SME businesses. This product is part of the bank's commitment to support SMEs to meet their business objectives despite the times. The new service comes in form of a payment link that can be hosted on merchants' social media pages and sent to anyone to pay and conclude business transactions.
It is easy and takes less than 5 minutes for interested merchants to sign up as it is convenient and time-saving for everyone." Ayodele also revealed that the Bank is committed to providing very practical solutions that support the growth of small business in Nigeria.