TeamApt Launches Women In Tech 2021 Internship Programme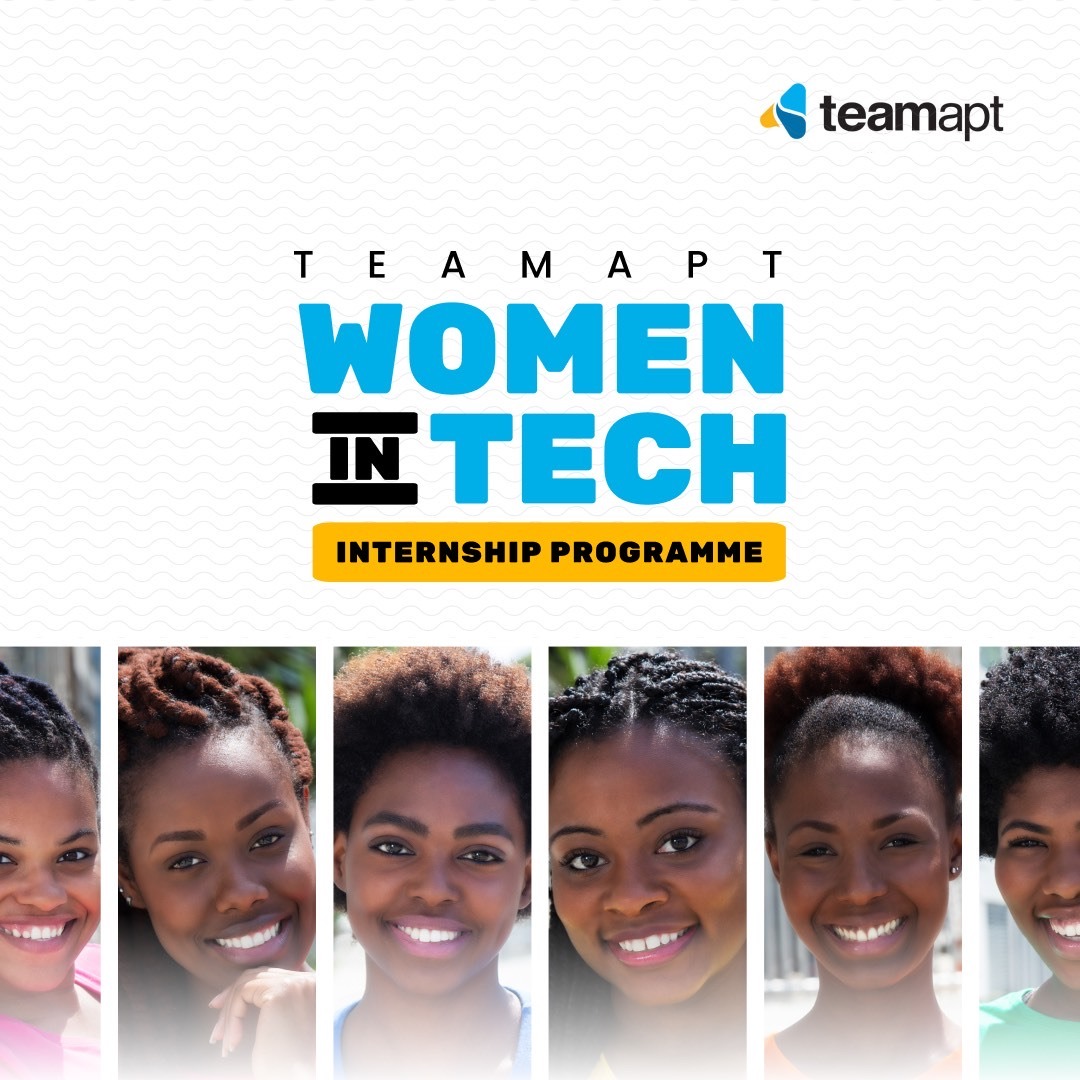 TeamApt, the Nigerian fintech company that provides digital financial services solutions and payment infrastructure, has announced the launch of its first Women in Tech Internship Programme.
Aimed at university graduates with an interest building a career in technology, the six-month, paid internship has been established in a bid to address some of the gender disparity that currently exists in Nigeria's tech ecosystem – particularly within the fintech space. TeamApt's goal is to provide women with the opportunity to grow their skills by gaining the necessary experience to advance their careers. Applications are now open.
Successful applicants will, based on their performance and available openings, be offered full time employment within the Lagos-based company.
Founded in 2015, TeamApt has worked with a wide range of African banks and 100% of all commercial banks in Nigeria. As part of the company's efforts to deepen financial inclusion across Nigeria, the company recently shifted its focus from delivering financial services products to banks, to delivering products for consumers and businesses. They have built on their stellar performance in 2020, recording 150% overall QonQ growth and $3.9 billion transaction value across their existing products – Moniepoint and Monnify.
Speaking on the launch and call for applications, Managing Director and CEO of TeamApt Tosin Eniolorunda says, "Many women continue to face challenges in advancing their careers in tech. While the technology industry continuously strives to bridge the gender inequality gap, female talent remains widely underrepresented in most technical roles.
As an organisation, we are committed to equality and normalising the inclusion of women in such roles. The TeamAptWomen in Tech Internship Programme is one of the ways we are ensuring an increase in the existing quota and provide opportunities for viable careers within the tech industry." 
Candidates interested in internships at TeamApt can find out more about available roles and apply for the programme via the TeamApt website. Applications close on Wednesday 17th March at 11:59pm (WAT) and successful applicants will be notified from Monday 22nd March.
Uber Appoints Akinwumi As Country Manager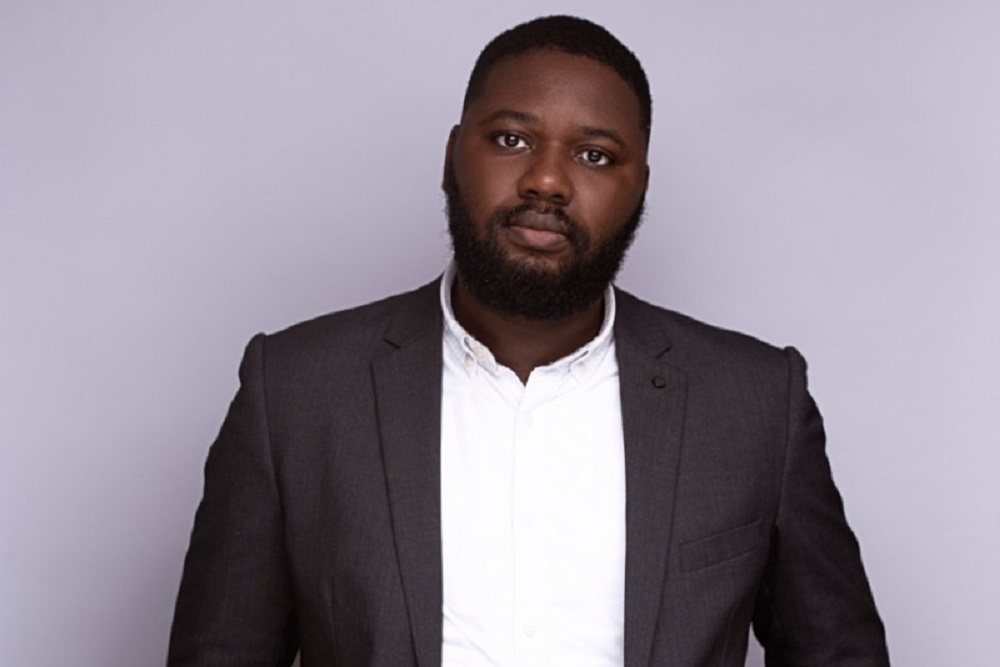 Uber has appointed Tope Akinwumi as its new Country Manager for Nigeria. Tope is an award-winning consultant with several years of professional experience advising multinational companies on complex and challenging situations to accelerate growth and create efficiency.
Tope joins Uber from Kobo360, where he was the Head of Marketplace & Analytics. Before this, he was Assistant Manager in the Disruptive Innovation and Emerging Technology sector at PwC Nigeria.
"I am delighted to be part of the Uber family. When I read the job description, I knew this role was for me. Uber is igniting opportunity and changing the way the world moves, positively impacting communities and economies in the process.
I look forward to working with such a diverse and exceptional team in finding solutions that set the world in motion and enhance the industry in Nigeria", Tope commented.
In his new role at Uber, Tope is managing all the operational functions of the Nigeria business, with a focus on growth, policy engagement as well as community engagement.
"I am excited to hit the ground running and begin engaging with our stakeholders to make Uber a better experience for all. Nigeria has some big opportunities and has unique market dynamics. I also look forward to advocating for our vision for urban mobility and striking strategic partnerships", added Tope.
Tope Akinwumi attended the Federal University of Technology, Akure, where he obtained a Bachelor of Engineering. In his free time, Tope enjoys reading and playing the guitar.
Uber's mission is to help people get a ride at the push of a button – everywhere and for everyone. The Company started in 2009 to solve a simple problem – how do you get a ride at the touch of a button? With over 10 billion trips later, Uber has started tackling an even greater challenge: reducing congestion and pollution in cities by getting more people into fewer cars.
Uber is available in sixteen cities in Sub-Saharan Africa (Cape Town, Durban, Joburg, Pretoria, Port Elizabeth, Nairobi, Mombasa, Lagos, Abuja, Benin City, Kampala, Accra, Kumasi and Dar es Salaam).
Overall, the Uber network is available in over 600 cities in over 65 countries.
Access Bank Launches SwiftPay To Boost Digital Payments For SMEs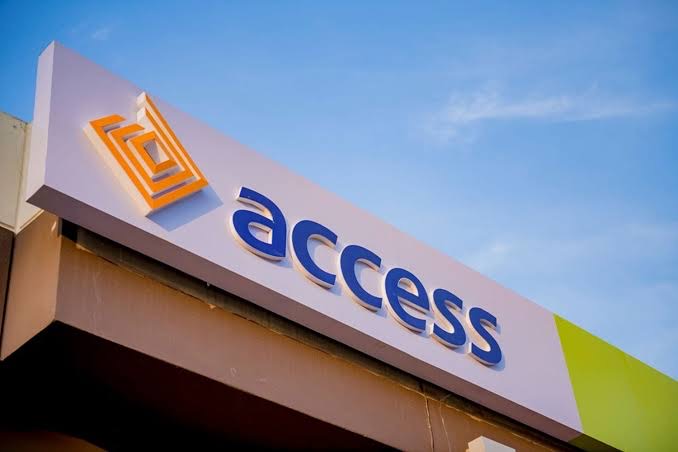 Access Bank Plc has unveiled SWIFTPAY, a digital payment service that facilitates the receipt of business payments by enabling customers to make quick, easy and secure digital payments on social media platforms to merchants.
Speaking to newsmen during the launch of the new service in Lagos, Group, Head, Emerging Businesses, Access Bank plc, Ayodele Olojede, noted that the lockdown, experienced in 2020 as a result of the COVID-19 pandemic, resulted in less in-person interactions and less in-person payment options. She revealed that statistics from a survey carried out post-lockdown showed that MSMEs were impacted by cash flow, revenue and sales while adding that the impact of the pandemic made more apparent the lack of infrastructure and access to digital resources for small businesses.
"This is why Access Bank introduced SWIFTPAY to support the digital transition and growth of SME businesses. This product is part of the bank's commitment to support SMEs to meet their business objectives despite the times. The new service comes in form of a payment link that can be hosted on merchants' social media pages and sent to anyone to pay and conclude business transactions.
It is easy and takes less than 5 minutes for interested merchants to sign up as it is convenient and time-saving for everyone." Ayodele also revealed that the Bank is committed to providing very practical solutions that support the growth of small business in Nigeria.
Pantami, Abdullahi Lauds Ugwuanyi As Enugu Empowers 50 PLWDs With Digital Tools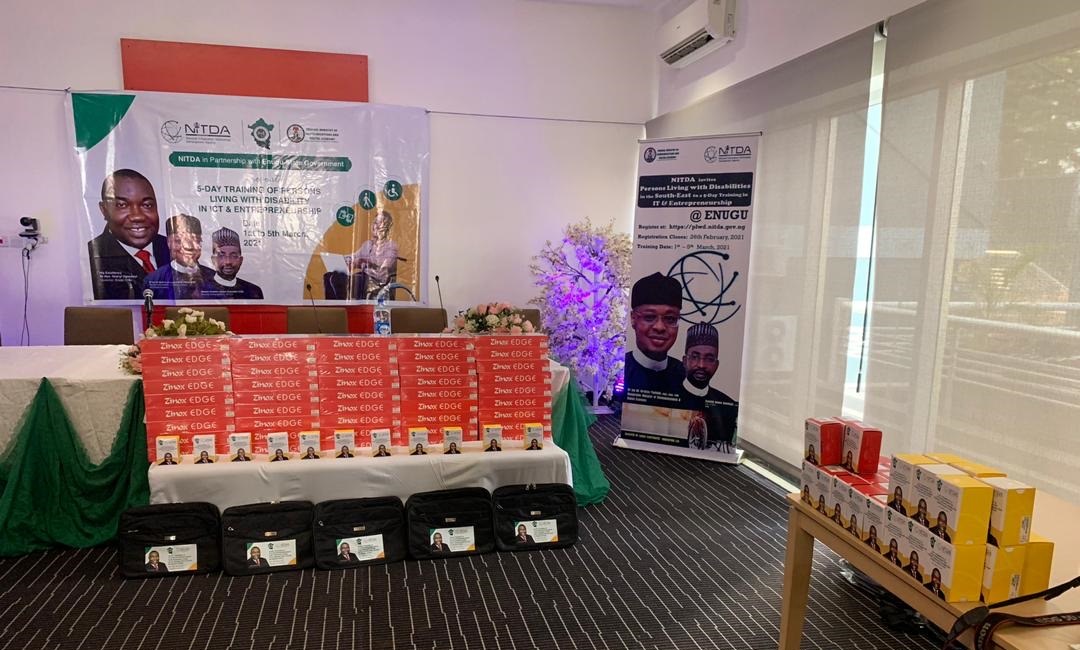 The Minister of Communications and Digital Economy, Dr Isa Ali Ibrahim (Pantami) and the Director General, National Information Technology Development Agency (NITDA), have showered encomiums on Enugu State Governor, His Excellency, Rt Hon. Ifeanyi Ugwuanyi, for the administration's immense contributions towards empowering fifty Persons Living With Disabilities (PLWDs) with digital tools.
Dr. Pantami speaking at the closing ceremony of the 5-Day digital skills training for the PLWDs in Enugu State, said that theme of the training "IT and Entrepreneurship" aptly captures a number of the pillars of the Ministry's National Digital Economy Policy for a Digital Nigeria.
The document was unveiled and launched by Mr President, His Excellency, Muhammadu Buhari, GCFR, on the 28th of November, 2019. The Policy contains 8 pillars. The pillars on Digital Literacy and Skills (Pillar #2), Digital Society and Emerging Technologies (Pillar #5) and Digital Society and Emerging Technologies (Pillar #7).
The Minister said, "I wish to extend our special gratitude to His Excellency, Governor Ifeanyi Ugwuanyi, the Governor of Enugu, for his support towards the successful hosting of this training. I also want to commend the Director-General and CEO of the National Information Technology Development Agency (NITDA)- Kashifu Inuwa Abdullahi, CCIE, along with the Board and Management Team of the Agency for making the effort to reach out to the unreached people in the society by bringing this empowerment programme for PLWD to the South-East region of the country".
"Pillar #7 also addresses the issue of Digital Inclusion which is the main thrust of this training. Promoting Digital Entrepreneurship among PLWDs constitutes an important part of the Policy which treats entrepreneurship as a key component of smart, sustainable and inclusive growth that strives to leave no one behind.
"Around 785 million (between 19% and 25%) of the world population of 15 years and older are People Living With Disabilities (PWDs), as reported by the World Health Organisation (WHO) in 2018.
"Therefore, there is a deliberate policy that seeks to improve labour market opportunities, and support social inclusion for PLWDs as part of the National Digital Economy Policy for a Digital Nigeria. The essence of this programme is to assert that Disability should not be an impediment to digital and economic inclusion/success".
He said that with the training programme, the participants would have acquired hands-on skills that can help you to operate Small Scale IT business such as Business Centre Services, Document Editing Services, Internet Café, and Computer Training Services to mention but a few. "I therefore urge you to extend the knowledge acquired from this training to others within and beyond your clusters so as to facilitate digital inclusion and bridge the digital divide amongst PLWDs", Dr Pantami said.
Earlier, the Director General, National Information Technology Development Agency (NITDA), Kashifu Inuwa Abdullahi, said that nurturing entrepreneurship skills and creating desired social and economic outcomes by facilitating innovative, technology-driven economic growth, through the use of ICT among people with special needs are on top of NITDA's agenda.
The NITDA boss, who was represented by the Director, Corporate Planning and Strategy department of the Agency, Dr Agu Collins Agu, noted that the aim of empowering persons with special needs is for them to acquire ICT skills, digital literacy and its applications and prop up their relationship with people and the world at large.
Governor Ifeanyi Ugwuanyi represented by his Special Assistant on ICT, Hon. Nnaemeka Ani, thanked the Honourable Minister and the Director General of NITDA, for the successful completion of the specialised training for PLWDs.
The Governor said that Enugu State Government will sustain this well-articulated programme, designed to afford Persons Living with Disabilities the opportunity to make meaningful contributions by building their Digital Literacy Skills and bridging the Digital Divide within and beyond the PLWDs Clusters in line with the philosophy of digital inclusion.
Meanwhile, apart from the laptop computer presented to the 50 participants, Enugu State Government also presented customized laptop rucksack bags, Internet dongles and cash gifts to each of them for logistics.
To this end, Governor Ugwuanyi implored all the participants to make the best use of the opportunity to better their socio-economic wellbeing through the effective utilization of the provided tools.
On his part, Hon. Nnaemeka Ani said that it is noteworthy that capacity development programs in emerging technologies such as IoT, AI, Robotics etc., will be further strengthened in the state through the adoption of education technology tools such as the Unity Board; facilitating the development of industry sought-after & marketable skills ensuring better preparedness to enter the workforce of the future.
"I will once more reiterate that Enugu State Government is willing to deepen the partnership with NITDA through provision of the necessary infrastructure for the reactivation of NITDA's South-East Zonal Office", he said.
He added that Enugu State is open to collaborations with the private sector and various Parastatals under the Federal Ministry of Communications and Digital Economy in harnessing the full potentials of the Free Trade Zone in Enugu State to help achieve President Muhammadu Buhari's vision of lifting 100 million Nigerians out of poverty.
"It is my hope that the National Information Technology Development Agency will bring further initiatives and interventions to Enugu State to drive the National Digital Economy Policy and Strategy", Hon. Ani said.