18 Suspected Internet Fraudsters Arrested in Abuja, 3 in Niger

The Economic and Financial Crimes Commission, EFCC, on March 25, 2021 arrested 18 suspected internet fraudsters at a hideout in Gwarimpa and Dawaki Extension, Abuja.
The arrest was sequel to credible intelligence obtained by the Commission on their alleged criminal activities.
The suspects are: Akpotegho Profit, 20; Aseimo Prince, 21; Ekhaguere Favour,19; Ekhaguere Esewi , 25; Kelvin Ekhaguere, 25; Temola Adex,25; Ezuzu Happiness, 21and Ekhiyokwo Emmanuel, 25.
Others are: Mena Ejife Emmanuel, 25; Clement Ifietekhai, 29; Babatunde Ilori, 35; Ejoor Joseph, 22; Okunuwe Frank Durkio, 22; Agbaga Kelvin, 22; Ajayi Kehinde David, 25; Akinwale Taiwo, 30; Joseph Henry Junior, 25 and Agbaje Opeyemi, 31.
Items recovered from the suspects include six exotic cars, twenty six mobile phones, eleven laptop computers, Flash and Hardrive, three International passports, and six hand bags.
In a related development, three suspected internet fraudsters were arrested by operatives of the Commission on Friday March 26, 2021 in Niger State. The suspects are Abubakar Haruna, Nuhu Alfa Katuna and Mohammed Adamu.
Items recovered from them include mobile phones and SIM cards
The suspects will be charged to court as soon as investigations are concluded.
Fidelity Bank Records N28.1bn Profit For 2020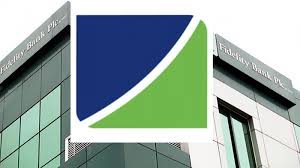 For the financial year ended December 31, 2020, Fidelity Bank Plc recorded a profit of N28.1bn, a clear demonstration of resilience and stability.
In the results announced Wednesday March 31, 2021 on the Nigerian Stock Exchange (NSE), the Nigerian lender capped a remarkable year, showing strong growth in Core Operating Profits, Net Revenue and other key financial indices.
Fidelity Bank, which has become the clear leader among Tier 2 banks, posted a 50.9% growth in Core Operating Profits from N29.8BN in 2019 FY to N44.9BN while Net Revenue increased by 15.0% from N111.8Bn in 2019FY. Customer Deposit, which is a measure of consumer confidence rose by 38.7% from N1, 225.2BN to N1, 699.0BN just as Total Assets grew by 30.5% from N2, 114.037TRN in 2019FY to N2, 758.148TRN.
However, Profit Before Tax dropped marginally by 7.6% to N28.1BN from N30.4BN in 2019FY, due to an increase in its loan provisions to shield it from any headwinds; a positive move for the Bank especially in the current era of Covid-19 and its attendant effect on business risks.
Encouraged by the healthy results, the Board of Fidelity Bank is proposing a N6.4BN payout, which translated to 22 kobo dividend per share to its shareholders. "We are pleased with our financial performance, which clearly showed the resilience of our business model as core operating profit increased by 50.9% to N44.9bn from N29.8bn in 2019FY. We also saw a significant improvement in our efficiency indices as cost-to-income ratio moderated downward to 65.1% from 73.4% in 2019FY. However, Profit before Tax (PBT) dropped by 7.6% to N28.1bn as we proactively increased our provisions on risk assets to N16.9bn from a net write-back of N0.6bn in 2019FY, said Nneka Onyeali-Ikpe, Fidelity Bank CEO, adding that the bank "took a conservative stance in recognition of the impact of the global pandemic, which has redefined business risks and opportunities in the new normal".
As seen in recent years, the bank's digital retail banking approach has continued to yield positive results. Though Digital Banking income dropped by 18.8% due to the revised banker's tariff, it increased by 19.6% QoQ on account of increased customer adoption as more services were migrated to the bank's digital channels.
Onyeali-Ikpe is happy with the progress of its digital banking play stating that over 52.8% of customers are now enrolled on the bank's mobile/ internet banking compared to 47.4% in 2019FY, while 88.4% of our customers' transactions were done on the digital platform products and more than 81 % of total transactions done on digital platforms,
N2.77bn Service-Wide Vote: Lawmakers To Probe Ministry Of Finance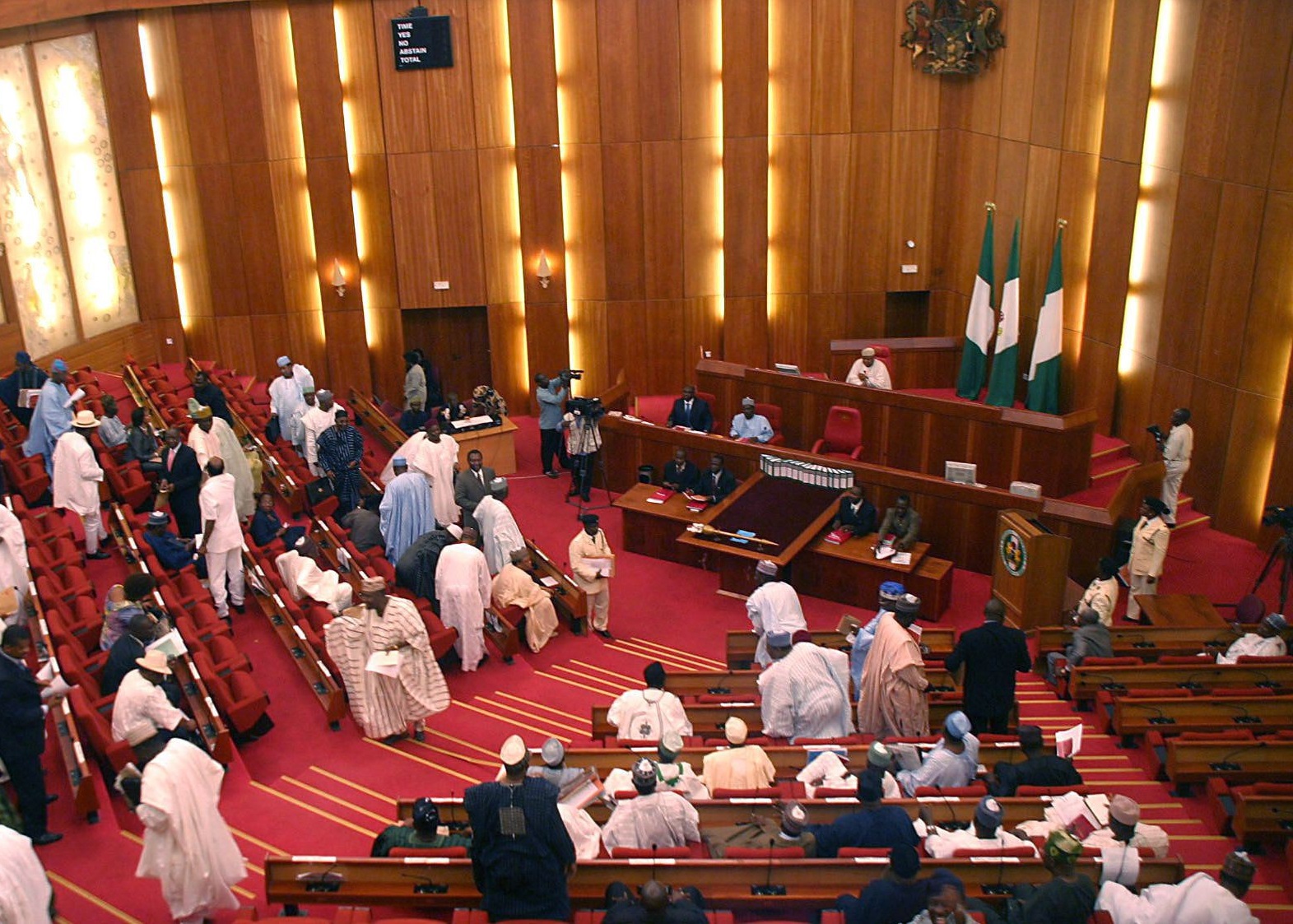 Lawmakers at the Red Chamber will begin a thorough investigation on how the Ministry of Finance spent the sum of N2.77 billion for Service Wide Vote.
The inquest launched by the Senate Committee on Public Accounts was predicated on the Office of the Auditor-General of the Federation (OAuGF) report which declared that the ministry received N2,885,772,493.27 in 2018 to take care of estacodes and other allowances of Federal Government's officials taking part in conferences, and workshops including contribution to Organization for Petroleum Exporting Countries (OPEC).
OAuGF said out of the amount, payment vouchers were raised for the sum of N113,558,372 leaving the sum of N2,772,214,120 unaccounted for.
This, according to OAuGF was contrary to the Financial Regulation 601 which states that all payment entries in the cash book/accounts shall be vouched for on one of the prescribed treasury forms.
"Vouchers shall be made out in favour of the person or persons to whom the money is actually due. Under no circumstances shall a cheque be raised, or cash paid for services for which a voucher has not been raised," it added.
However, the ministry's Permanent Secretary, Aliyu Ahmed, told the Senate committee that he was not with the response to the query and pleaded with the panel to give him another time to appear before the lawmakers.
How Shehu Sani Hurriedly Returned $25,000USD to 'Victim' – Witness Explains
Former lawmaker, Shehu Sani, appeared before Justice I.E Ekwo of the Federal High Court Abuja with the tenth prosecution witness, (PW10) Bako Aliyu providing more details on how Sani allegedly extorted Alhaji Sani Dauda, the Chairman, ASD Motors.
Today's trial was initially slated to review the audio evidence which captured Senator Sani's voice, allegedly extorting $25,000USD (Twenty-five Thousand United Stated Dollars) from Dauda.
However, due to a systems glitch, the interpreted English version of the conversation could not be played, prompting the judge to ask PW10 Bako Aliyu, an investigator with the EFCC, to continue giving evidence on his involvement on the case.
Aliyu, in his evidence, recalled his previous testimony of how the defendant took advantage of Alhaji Duada, following the issues he had with the Nigeria Police, to extort him of $25,000USD, claiming he was going to offer the money as bribe to the Chief Justice of the Federation, then EFCC Chairman, Ibrahim Magu and some operatives of the Commission.
He said the Chief Justice and the former EFCC Chairman denied receiving any bribe from Sani, with the Chief Justice publishing his denial in two National dailies.
"There was evidence of a request of money from the defendant, asking the complainant for money to bribe the Chief Justice of Nigeria, Ibrahim Magu and some EFCC staff," he said.
Upon learning that the matter was before the Commission, the witness said the defendant hurriedly returned the money to the complainant, begging him to change the statement he had volunteered to the EFCC.
Aliyu also faulted Sani's claim that the $25,000USD he gave ASD was part payment for the purchase of a brand new Peugeot 508 saloon car.
"My lord, our investigation shows ASD does not transact any business in Dollars. Moreover, the managing director of ASD motors is the one responsible for sales of vehicles, not the Chairman, "he said.
Justice Ekwo thereafter adjourned the matter to March 16, 2021 for continuation of trial and cross examination of PW10.
Sani is facing prosecution by the EFCC on two count criminal charges, bordering on name-dropping, influence-peddling and obtaining the sum of $25,000 USD (Twenty-five Thousand United States Dollars) under false pretence.
He allegedly obtained the said sum on the pretext that he would use it to bribe the Acting Chairman of EFCC, Ibrahim Magu, to shield the complainant from EFCC's investigation and prosecution.