Jobberman To Profile Behavior Patterns Of 25,000 Nigerians In Partnership With USAID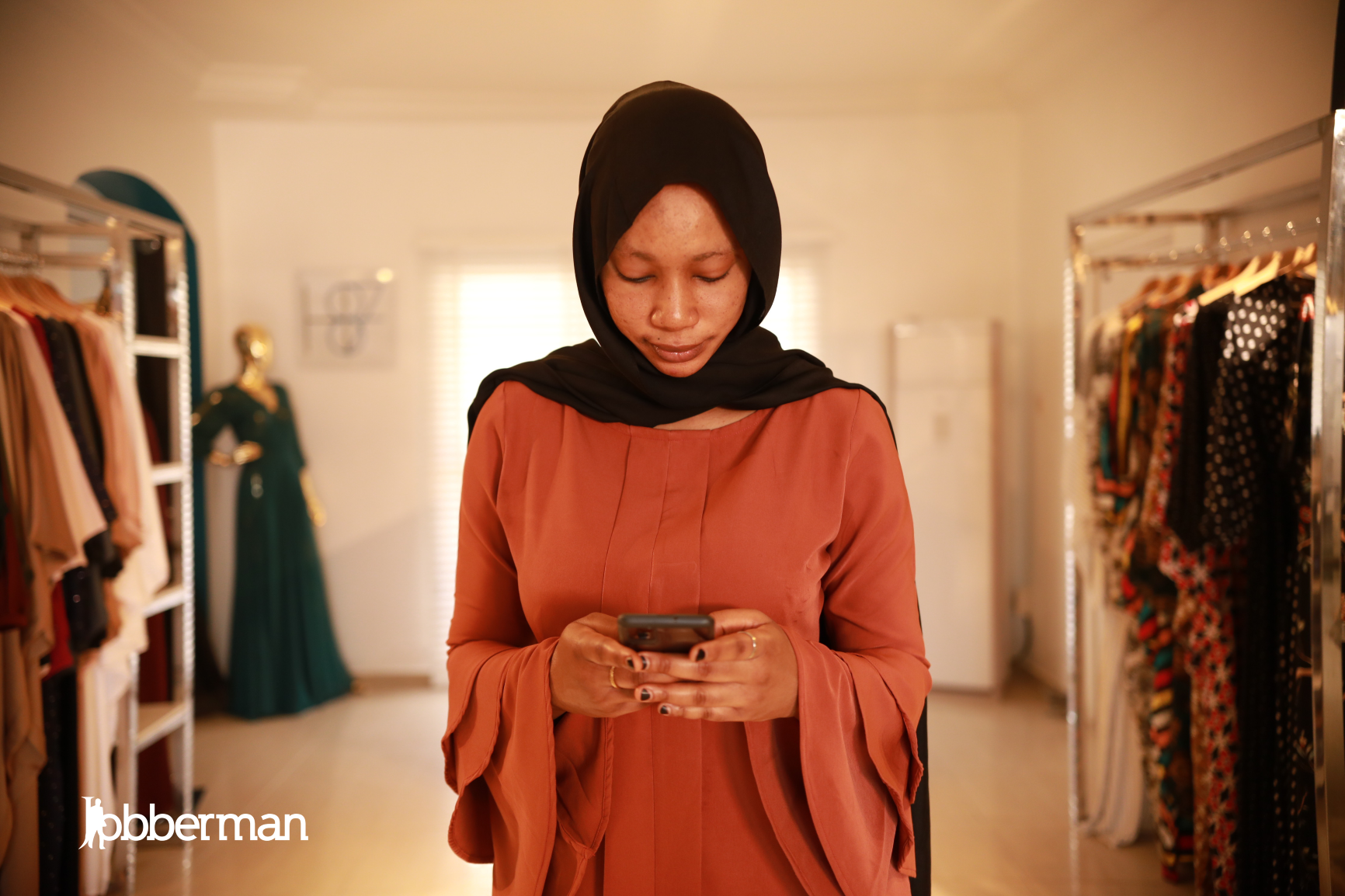 Jobberman, the single largest job placement website in sub-Saharan Africa in a press conference today, announced its partnership with the USAID funded Alliance for eTrade Development II (eTrade Alliance) to help drive the development of Nigeria's thriving e-commerce industry.
The #FindyourdigitalSuperpower campaign is set to conduct behavioural profiling on 25,000 young people aged 18-35 and 1,000 employees in the formal and informal e-commerce sector. The aim of the program is to determine how to maximise unique behavioural traits and skills required to boost the booming digital space.
Jobberman will pilot technology on its platform that is designed to profile four categories of individuals in the e-commerce sector, in order to help large structured organisations and informal businesses optimise their talent.
The key indicators of these behavioural profiles will determine team developmental opportunities and gaps, understanding of team dynamics, adapted hiring processes for improved workplace productivity and discovering hidden talents within existing employees.
The goal is to create an industry of streamlined successful roles that can be matched against the profiles established in the behavioural analysis.
E-commerce spending in Nigeria is set to reach US$6.1m by the end of 2021 and as more consumers navigate to online shopping due to the pandemic, spending is projected to hit US$9.5m in revenues by 2025.
The fast growing youth population, which makes up half of the country's total population, is expected to power the digital marketplace with close to two million joining the labour force per year.
The Jobberman and eTrade Alliance partnership is geared to ready the labour market for such growth by identifying strengths and developmental opportunities within the sector, providing the benchmark and supporting resources to allow its potential to be realised.
Rolake Rosiji, CEO of Jobberman Nigeria, says, "We are excited to be collaborating with the eTrade Alliance on this timely campaign which is very much in line with our initiatives to advance the digital landscape of Nigeria.
The emerging e-commerce industry sums up the entrepreneurial energy of Nigerians, which this campaign will build on; by using our innovative technology to transform businesses from a talent perspective. We are looking forward to seeing the results from the behavioural profiling exercise, which will help to enhance business transformation, especially for digital SMEs."
eTrade Alliance Project Director Anne Szender echoed Ms. Rosiji's sentiments stating, "the eTrade Alliance is excited by this opportunity to leverage the skills and expertise of our Alliance partner Jobberman to improve labor market matching in the fast growing digital commerce sector.
Through this innovative pilot we will gain insight into the key traits and skills that are critical for workers in the digital commerce space; information which can inform the design of future workforce development and job matching programs, creating long-term economic impacts for job seekers, SMEs, and their communities.
ROAM Africa's Director of Partnerships, Impact Projects Reshma Bharmal Shariff added "I am very excited for the launch of the "Find Your Digital Super Power" project. This initiative will provide participants a competitive edge to attain their aspirations in this digital economy.
Our aim at Roam Africa is to "connect Africans to opportunities" and our partnership with eTrade Alliance for this campaign epitomizes our value of being an impact partner in the economic development of the markets we operate in."
With over a decade in the recruitment business, Jobberman has used its platform to develop job seeker skill sets and identify gaps in the labour market. The partnership with the USAID eTrade Alliance reinforces Jobberman's efforts to empower individuals across Nigeria with the training and skills they need to succeed.
Dangote Responds To Reports That Cement Sells At Lower Prices In Zambia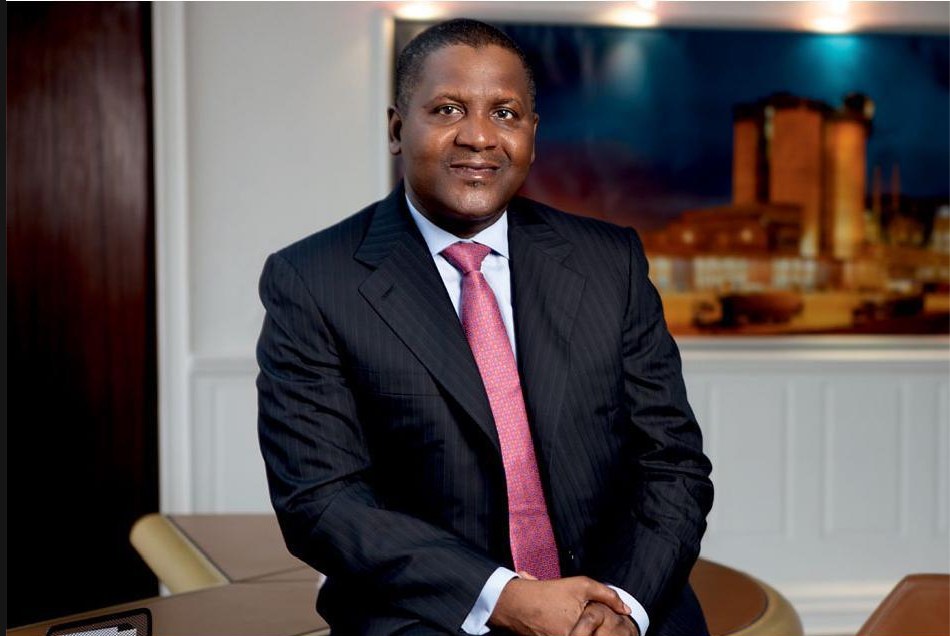 Dangote Cement Plc, Monday, debunked reports that it sells cement at a lower rate than Nigeria.
He clarified that the product from its factories and plants nationwide sells for N2,450 in Obajana and Gboko, and N2,510 in Ibese inclusive of value-added tax (VAT).
The clarification, the company noted, followed recent insinuations that it was selling cement in Nigeria at a significantly higher price relative to other countries, particularly Ghana and Zambia.
Dangote's Group Executive Director, Strategy, Portfolio Development & Capital Projects, Devakumar Edwin, explained that while a bag of cement sells for an equivalent of $5.1, including VAT in Nigeria, it goes for $7.2 in Ghana and $5.95 in Zambia ex-factory, taxes included.
He said though the company had direct control over its ex-factory prices, it, however, could not influence the pricing of the product when it gets to the market.
Edwin advised that it was important to distinguish Dangote's ex-factory prices from those at which retailers disposed of theirs.
To effectively puncture the deliberate de-marketing by vested interests, he tendered before reporters at a news conference invoices from Nigeria and some other African nations, including Cameroun, Ghana, Sierra Leone, and Zambia, even as the GED urged them to conduct independent inquiries into the price of cement across West Africa.
Stating that Dangote controls 60 per cent market share, Edwin added: "DCP has no control over neither the prices charged by other cement manufacturers nor the prices charged by retailers in the markets."
He continued: "The demand for cement has risen globally as a fallout of the COVID-19 crisis. Nigeria is no exception, as a combination of monetary policy changes and low returns from the capital market has resulted in a significant increase in construction activities.
"To ensure that we meet local demand, we had to suspend exports from our recently commissioned terminals, thereby forgoing dollar earnings. We also had to reactivate our 4.5 million tonne capacity Gboko plant, which was shut four years ago, and run it at a higher cost all in a bid to meet demand and keep the price of cement within control in the country."
The official further said: "Over the past 15 months, our production costs have gone up significantly. About 50 per cent of them are linked to the U.S. dollar. So, the cost of critical components like gas, gypsum, bags, and spare parts has increased significantly due to the devaluation of the naira and VAT increase.
"Despite this, DCP has not increased ex-factory prices since December 2019, while prices of most other building materials have gone up significantly. We have only adjusted our transport rates to account for higher costs of diesel, spare parts, tyres, and truck replacement. Still, we charge our customers only N300 to N350 per bag for delivery within a 1,200-kilometre radius. We have been responsible enough not to cash in on the recent rise in demand to increase prices."
Sparkle for Business Launches to Power Nigeria's SMEs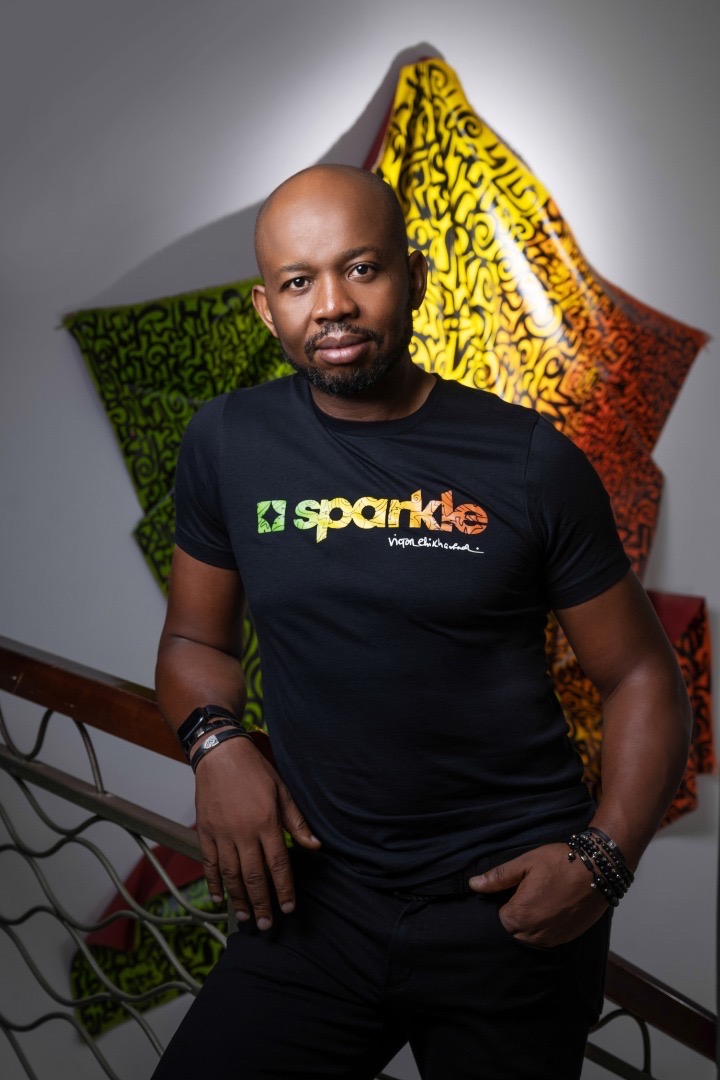 Sparkle, a mobile-first digital ecosystem providing financial, lifestyle and business support services to Nigerians across the globe, has launched Sparkle Business, a new service on the existing Sparkle mobile application, to help small businesses and SMEs access the much-needed products and services to grow their enterprises digitally. 
Sparkle Business features include:
Inventory and Invoice Management: To help businesses maintain control over their payment requests and overall operations
Payment Gateway Service: To manage single and bulk payments more seamlessly
Tax Advisory/Calculations: To help evaluate business turnover and calculate tax filings
Payroll/Employee Management: To manage employee payments and benefits effectively without error or human interventions, and much more.
The platform has been designed with mobile-first, digital native entrepreneurs and companies in mind, who need to run all aspects of their enterprises, at the touch of a button.
Since launch in 2020, Sparkle has grown a community built on trust and transparency, helping thousands to experience a new, easy, stress-free approach to organising their finances. In Nigeria, SMEs contribute 48% of national GDP, account for 96% of businesses and 84% of employment, however they often face challenges with making strategic decisions due to lack of data for key insights into important issues that affect their business. Built by the Sparkle team to support Nigeria's millions of SMEs as they scale, Sparkle Business will bring all essential business transactions onto one safe and simple to use platform.
Commenting on the launch, Uzoma Dozie, Founder and CEO of Sparkle, said, "SMEs are the largest employer of labour in Nigeria but are lacking access to basic services that will help their businesses. We have introduced Sparkle Business as a one stop shop, to help individuals to launch their businesses digitally, while meeting existing SMEs' pain points, and allowing them to pivot to the next level of success. We have been afforded this opportunity due to our extensive research and access to data, which allows us to know what exactly SMEs are looking for. We are truly excited about the initial results from the beta test and are looking forward to impactful results for small businesses in the near future."
Sparkle Business is live now and can be accessed by current Sparkle users who have registered businesses in Nigeria. To register, individuals will need to have a personal Sparkle account, Tax Identification Number [TIN], and an email address connected to their TIN.
Uzoma, having worked in retail banking for over 20 years, has unrivalled experience when it comes to building banking products for businesses. He adds, "Sparkle was built to allow individuals to be free; Sparkle Business is an extension of this, so that business owners can reduce friction when it comes to important administrative transactions. We're excited to roll out our new products and services, and to continue to grow an increasingly busy and entrepreneurial group of business owners who don't want to accept that banking halls and physical paper trails are the only means of conducting business in Nigeria".
Kobo360 CEO Obi Ozor Joins World Economic Forum (WEF) Young Global Leader Class of 2021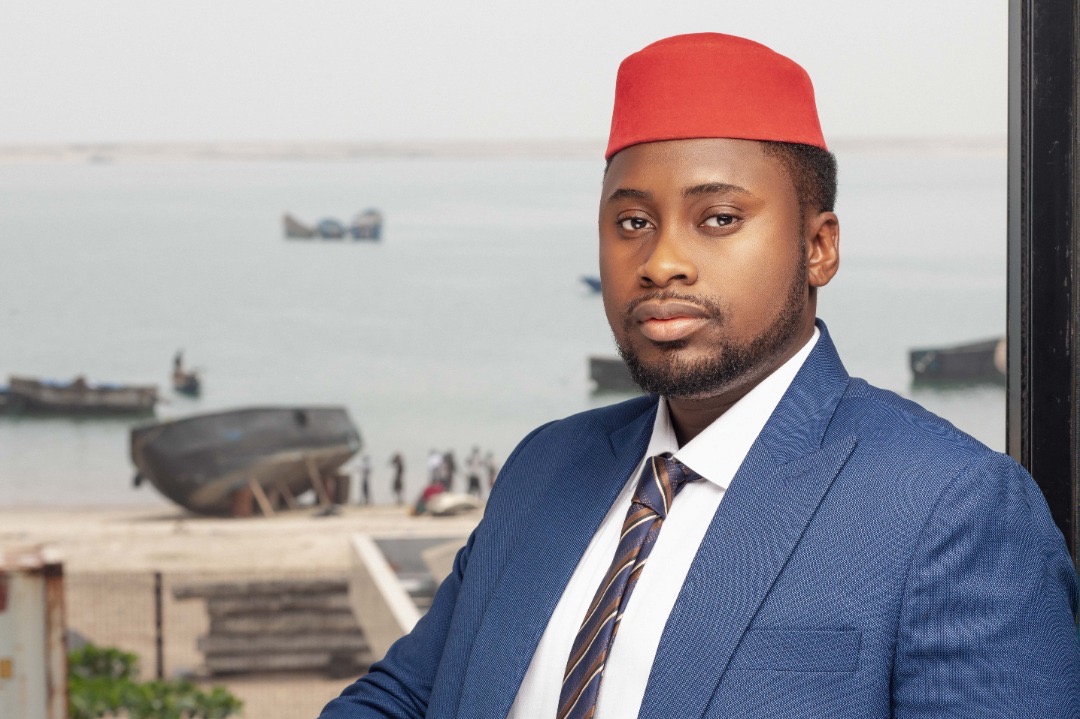 Kobo360's CEO and Co-founder, Obi Ozor, has today been honoured as a World Economic Forum Young Global Leader 2021.
Through the Young Global Leader Program, Ozor will embark on a five-year leadership development journey that will help him reach the next level of impact, as he continues to build and scale his e-logistics company into a global brand.
The Forum of Young Global Leaders is an independent non-profit foundation bringing together diverse, dynamic, and globally representative leaders for a five-year, personalized leadership program.
With 1,400 members and alumni representing over 120 nationalities, YGLs head governments and Fortune 500 companies, are recipients of Nobel Prizes and Academy Awards, and serve as UN Goodwill Ambassadors.
With the purpose of creating a truly representative body, candidates are evaluated by a selection committee, which selects between 100 -150 new members each year out of thousands of publicly nominated candidates.
Launched in 2017, alongside Ozor's co-founder Ife Oyedele II, Kobo360 is a global e-logistics technology platform that connects and advances cargo across Africa and beyond. With over seven years of logistics and supply chain experience, Ozor manages all key aspects of Kobo360 including operations, controlling investments, compliance risk management and product growth.
He has also been focussed on creating mass-employment for Africa through job creation, with Kobo360 working with over 50,000 trucks and drivers across the continent.
Prior to building Kobo360, Obi was the Operations Coordinator at Uber Nigeria as well as an Investment Banker at J.P. Morgan. 
Speaking on the milestone, Obi Ozor, Co-founder & CEO of Kobo360 said: "I am thrilled to be joining the World Economic Forum's Young Global Leaders program.
Being recognised by such a prestigious organisation gives me faith that the work we're doing at Kobo360 is indeed making an impact, not just in Africa, but globally. Building Kobo360 from the ground up, and introducing a technology-enabled platform in a space that already had existing ways of doing things was not the easiest.
We still have a long way to go, but we are in it for the long haul! At Kobo360, we have created an African Logistics industry where technology is at the forefront of business, and I am looking forward to collaborating with other Young Global Leaders across the world, in different sectors of business, to tackle global challenges."
Backed by international and African investors including Goldman Sachs, Y Combinator, International Finance Corporation [IFC], Asia Africa Investment & Consulting and TLcom Capital, Kobo360 has raised over $35m and scaled across 7 countries on the continent.
To date, the company's tech-enabled platform has connected over 50,000 trucks and drivers, who have delivered 2.9 Billion tonnes of cargo to over 1,000 SMEs and large enterprises, such as DHL, Maersk, Unilever, Medlog and OLAM. 
"The YGL Class of 2021 is comprised of thoughtful and courageous leaders who will shape a more sustainable and inclusive post-pandemic era," said Mariah Levin, Head of the Forum of Young Global Leaders.
A leader in the African logistics and technology ecosystem, Obi boasts several accolades including CNBC All Africa Business Leaders Awards 2019 'Innovator of the Year' and 'Young Business Leader of the Year'. Most recently, he was named as one of Fortune Magazine's 40 under 40 'Global Leaders in Technology for 2020'.