"I Am in London Taking A Short Rest" – Buhari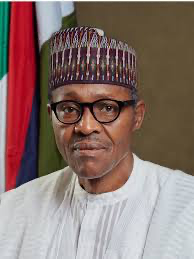 President Muhammadu Buhari says he is taking a short rest in London, United Kingdom.
This is contained in his letter on Thursday to King Abdullah ll Bin Al-Hussein, King of the Hashemite Kingdom of Jordan, following the resolution of a recent rift in the royal family.
Buhari said he felt much disturbed when he heard reports of the problem but felt reassured when he learnt that everything had been resolved amicably.
"While here in London taking a short rest, I was profoundly disturbed to read from international news agencies of attempts to destabilise the Hashemite Kingdom of Jordan."
Buhari stated that the King's exemplary leadership since ascending the throne has attracted worldwide admiration.
The President observed relations between Nigeria and Jordan have been excellent and "I thank you for the part you have played in this relationship.
''Your Majesty, I am much heartened that matters have now been resolved and I pray that the Hashemite Kingdom continues to not only remain peaceful, but also a major beacon of hope for the region under Your Majesty's wise guidance," the letter added.
Buhari's Wife Explains Why She Refused Traveling To London For Treatment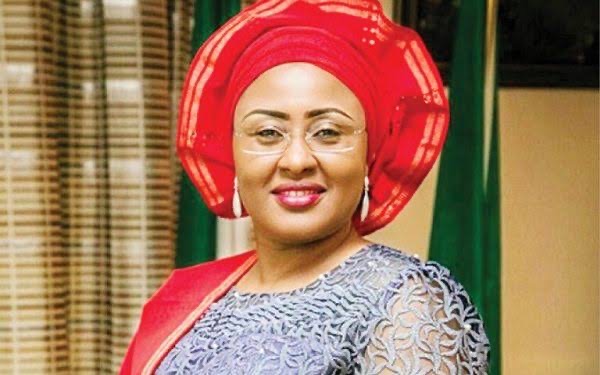 The wife of President Muhammadu Buhari, Aisha Buhari has explained why preferred receiving treatment at a private clinic instead of going to London, UK after falling ill.
In the book: 'Aisha Buhari: Being Different', the first lady narrated the state of Aso Rock Clinic at the time.
Hajo Sani, Senior Special Assistant to the President on Administration and Women Affairs, authored the book, which is a biography of the First Lady.
"Another issue that stirred controversy was her statement on 9 October 2017, at a stakeholders' meeting on Reproductive Maternal, Nutrition, Child Advocacy and Health, and Nutrition (RMNCAHN) at the State House, Abuja, in which she spoke about issues of national importance concerning healthcare services. She found it appalling that when she fell ill, she was advised to travel to London for treatment, though she refused.
"Unfortunately, the State House clinic at Aso Rock, had not been functioning efficiently to provide needed medical services to the first family and other government functionaries.
"It was on this note that she condemned the management of the clinic, adding that the health centre did not have the facilities to treat patients. According to her, she had to visit a private clinic after she discovered that the X-ray machine of the State House clinic was not working. She has been consistent in warning politicians against politicising the issues of health and women empowerment," Sani wrote.
Aisha's husband is currently receiving medical treatment in London.
FG Vows To Implement No Work No Pay On Resident Doctors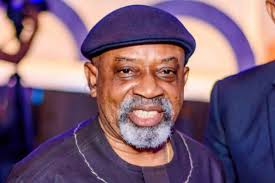 The Minister of Labour and Productivity, Chris Ngige on Friday said resident doctors who intend to embark on industrial action will not receive salaries.
This is according to the Minister of Labour and Employment, Chris Ngige, who issued the warning on Friday during an interview on Channels Television's Politics Today.
"By Tuesday, I will invite them back. If they become recalcitrant, there are other things I can do. There are weapons in the Labour Laws, I will invoke them. There is no work, no pay," Ngige said.
"Their employers have a role also to keep their business afloat, to keep patients alive. They can employ local doctors. We won't get there but if we are going to get there, we will use that stick."
Speaking further, the Minister also noted that the current hazard allowance of ₦5,000 for doctors was fixed in 1992, noting that it was fair and just.
While noting that when the former President of the Nigerian Medical Association (NMA), Dr Francis Adedayo Faduyile, drew the attention of Vice President Yemi Osinbajo who described the figure as criminal.
Minister of Labour and Employment, Chris Ngige speaks during an interview on Channels Television's Politics Today on April 2, 2021.
The Minister explained that the Federal Government would review the amount in five weeks' time, although he didn't disclose the proposed figure.
"It is the last NMA President Faduyile that called my attention that the hazard (allowance) was ₦5,000. I raised it with the Finance Minister and the Vice President in the Economic Sustainability Meeting. In fact, to use the words of the Vice President, he said it is criminal, that it shouldn't happen.
"The new hazard allowance will be done in the next five weeks. It is in the Memorandum of Action that we signed. Immediately after the Easter break, I will convene a meeting to look at it holistically," he added.
Nigerians Blast Buhari For His Planned Medical Trip To London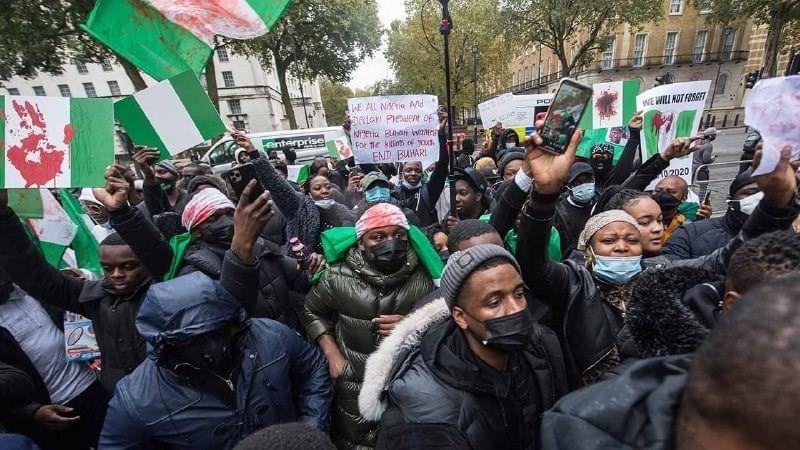 President Muhammadu Buhari plan to jet to United Kingdom for medical check up is gaining several negative reactions from Nigerians.
Nigeria's health sector has suffered numerous setbacks with lack of funding, lack of medical facilities year in year out being major problems.
Critics of the 78-year-old leader are venting their frustrations over what they see as the failures of his administration via social media posts under the hashtag #BuhariMustGo.
Buhari is not the only African leader to routinely seek medical treatment away from home.