Embattled Minister Under Intense Pressure As PDP Calls For Sack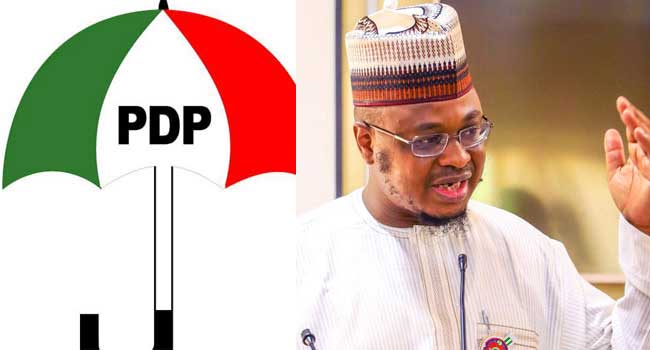 The embattled Minister of Communications and Digital Economy, Isa Pantami has been under huge pressure after the Peoples Democratic Party (PDP) on President Muhammadu Buhari to sack him after several reports portrayed his past extreme religious views.
Grassroots.ng reporter Pantami admitting his past views but noted that he has since renounced those radical assertions.
According to Pantami, the past radical ideas he was championing were due to age, immaturity, and limited knowledge.
But the PDP in a statement issued on Sunday by its National Publicity Secretary, Kola Ologbondiyan, in Abuja, asked the Department of State Service to quiz the Minister.
"The Peoples Democratic Party (PDP) charges the Department of State Services (DSS) to immediately invite the Minister of Communications and Digital Economy, Isa Pantami, for questioning over alleged affiliations with the Taliban and Al-Qaeda," the statement partly read.
"The party also demands that President Muhammadu Buhari should immediately sack the minister, given the sensitivity of the issue at stake."
The main opposition party explained that its position "is predicated on the heightening concerns in the public space and in the international arena of possible compromises by the communication minister, who has access to sensitive government documents and information, in addition to data of all individuals including high profile personalities in the public and private sectors as well as the traditional and faith-based circles."
It also expressed worry about "allegations in the public suggesting that the minister compromised the NIN registration exercise by giving room for the registration of aliens and invaders from other countries as our citizens."
While urging Nigerians to remain alert and very sensitive to their environment, the PDP said the masses should not hesitate in providing useful information to our security agencies in the interest of our nation.
SDP Hints Nigeria's Imminent Collapse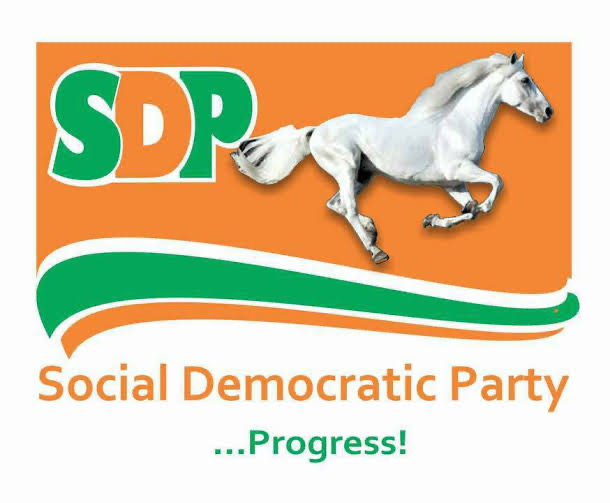 With the current crises confronting Nigeria, the country may collapse anytime soon if urgent and guided actions are not taken to salvage it, Social Democratic Party (SDP) has said.
Chairman of the party in Anambra State, Webster Okonkwo, at a press briefing in Awka at the weekend, said the foundation for a new and prosperous Nigeria laid by the party on June 12, 1993 had been totally destroyed.
"Today, the corporate existence of Nigeria is under increasing threat as the foundation for a new and prosperous Nigeria laid on June 12, 1993 has been totally destroyed, dismantled and shattered.
"The aftermath is hunger, starvation, poverty, banditry, religious extremism, insurgency and other vices competing fiercely with one another to destroy the very fabrics of this great nation.
"But, in the midst of all these, a new Nigeria is possible. It is possible to rebuild the foundation of this country on the stronghold of justice and fairness. It is possible to enthrone honesty, transparency and good governance in this country.
"It is also possible to re-establish the bonds that held us together as a nation and rekindle our hopes and aspirations for greatness. Yes, that possibility is alive in the SDP," he said.
Anambra PDP Governorship candidate, Godwin Maduka, bags Michael Okpara Leadership Prize
Reporters: Ugonna Anejionu and Bruno Okeke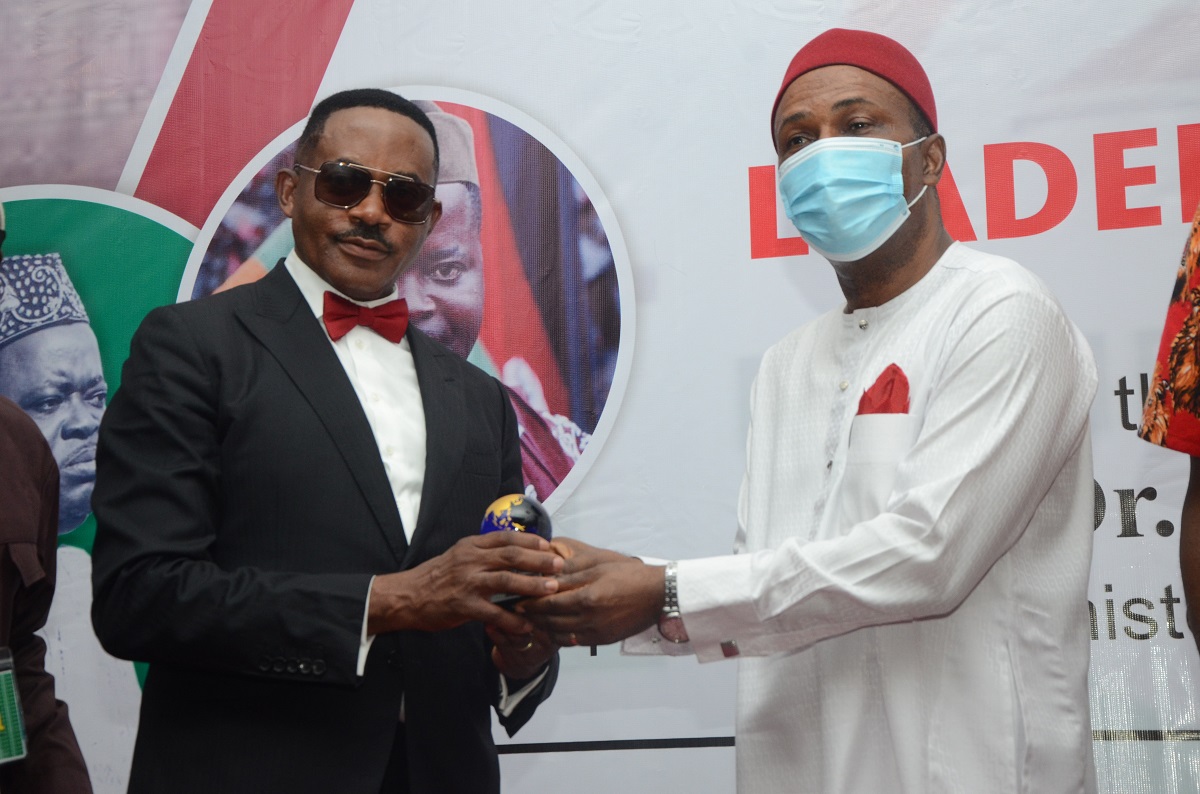 …Others, including H. E. Duoye Diri and  Bala Mohammed, Governors of Bayelsa and Bauchi States, respectively; Bukola Saraki, former Senate President, Minister of State for Petroleum, Mines and Steel and Power, two former Inspectors General  of Police-Okiro and Smith ; Senator T.A. Orji ,  and Obiora Okonkwo,Chairman of United Nigeria Airlines receive  Leadership Prize in Honour of Rt. Hon. Dr. Michael Iheonukara Okpara, GCON, late Premier of Eastern Nigeria, in Abuja, June 3, 2021.
Godwin Maduka, a renowned medical doctor and front-line PDP governorship aspirant in Anambra state received the prestigious Michael Okpara Leadership Prize as Philanthropist of the Millennium on Thursday, 3rd June, 2021,  at the Sheraton hotel and towers in Abuja.
Maduka who has also acquired reputation for touching lives of many people and families in  his Umuchukwu  town, in Orumba South of Anambra state,  was honoured by Michael Okpara Foundation as part of the Centenary Celebration  of Rt. Hon Dr, Michael Okpara, Premier of former Eastern Nigeria and  a renowned a heart surgeon.
Maduka stole the show at the investiture ceremony when he announced a donation of N50million at the occasion as support for the establishment of Michael Okpara Leadership Institute and explained to the audience how Okpara inspired him to become a medical doctor, touch lives, go into politics and spend fortunes on developmental projects.
In words that attracted loud ovation, Maduka , who holds doctorate degrees in Pharmacy, Medicine and a professorship in medical science also presides over affairs as Founder and Chief Executive Officer  of the Pain Institute and Medical Centre, a multi billion dollar medical and pharmaceutical conglomerate   in Las Vegas, USA, Said this about Okpara, his role model:
''I have never seized from admiring Dr. Michael Okpara, the great leader, nationalist ,politician and Medical Doctor like myself .  I am  inspired by Okpara's developmental legacies and life as a medical doctor who embraced politics and used opportunity of his elevation to the status of premier to make the Eastern Region of Nigeria, one of the fastest growing regions in the world in the 1960s. I will do all I can to follow his style  and make Anambra the number one state in Nigeria if I win the upcoming governorship election in the state. I am donating a total of N50million to support what the Okpara Foundation and Verbatim News Network Limited is doing , in honour of our late father and leader, Michael Iheonukara Okpara.''
Dr Maduka said he feels highly honoured to be considered as philanthropist of the millennium , and explained  that he keyed into the project immediately it was brought to his notice because of his respect for the man Okpara who he said was a legend.
Maduka further explained that  his life as a growing young man was shaped by Dr Okpara and his success in life which prompted him to study medicine as he saw Okpara as a role model.
He further said that he sees himself as a replica of Dr Okpara judging from the very humble backgrounds which both of them had, the scholarships which the both received to study and medicine which they both studied adding that he also has some inherent qualities of Dr Okpara like resilience, commitment, candor, humanism and love for the development of his immediate environment.
He added that these were the reasons why he decided to offer himself to serve the good people of Anambra state as governor emphasizing that he is resolved to transform Anambra and take it to the next level like Dr Okpara did in the old eastern region as the premier.
A number of prominent personalities of South East origin stood by Maduka while he made his landmark pronouncements at the occasion . These include former Governor of Imo State, Owelle Rochas Okorocha, Chairman of the Occasion and Minister of Science and Technology, Dr. Ogbonnaya Onu, Senator Theodore Orji , (Ochendo Global ) and Minister of State for Mines and Steel, Dr.Uche-Ogah.
Reasons  why Godwin Maduka was presented with Okpara Prize as Philanthropist of the Millennium was adduced by Tobs Agbaegbu, Publisher of Verbatim Magazine who headed the event organizing committee. In an interview with journalists in Abuja, Agbaegbu explained:
''There was a committee that looked at the credentials of Dr. Godwin Maduka, his vision and accomplishments. Maduka has done much that are verifiable, in areas of human capital and infrastructural development. He is a giant in academic achievement. But the committee wanted to appreciate him more in what he did in touching lives, the philanthropy and human angle. Maduka is also a giant in this area. What he has done in years past and what he is currently doing are too numerous to talk about here. ''
Maduka was not the only recipient of Okpara Leadership award on June 3. Other recipients include Sen T.A Orji, Professor Ofo Iwe, Vice chancellor of the Michael Okpara university of Agriculture Umudike , Dr Bukola Saraki, former president of the senate, High Chief Ikechi Emenike  and two other governorship aspirants from Anambra State, Obiora Okonkwo and George Moghalu. Other personalites who were honoured include, Governor of Ekiti State, Dr Kayode Fayemi, Governor Bayelsa State, Duoye Diri and Goddy Jedy-Agba, Minister of State for Power.
Some of those who spoke at the event included Minister of Science and Technology, Dr. Ogbonnaya Onu; former Senate President, Senator Bukola Saraki; and Chairman of United Nigeria Airlines, Dr. Obiora Okonkwo.
In their speeches they implored political leaders to toe Okpara's path by emulating his selfless and visionary leadership, and deepen good governance in the country. They also said Nigeria was in search of heroes like the late Premier.
Dr. Onu eulogized Okpara for providing quality leadership to the former Eastern Nigeria. He said: "Dr Okpara was a man of great vision. He built long lasting infrastructure. Politicians should emulate him. He was selfless. For us as a government, we are working hand-in-hand to build infrastructure for a great economy.  We must remember that a part of this country, the Eastern region, was the world's fastest growing economy in those days, about 50 to 60 years ago. This gives us hope that the Nigerian economy can boom again not through commodities but human capital."
In his keynote address, Saraki described Okpara as one of the greatest leaders Nigeria ever produced. He recalled that the agricultural programme of Eastern region under Okpara the most ambitious at that time.
Saraki, who was represented by his former Chief of Staff, Ladi Lawal, noted that Nigeria needed more Okparas in all its regions – East, West, North and South.
"We need more individuals in our public service like Sir Michael Okpara, who had foresight; we need leaders that seek solutions to  pressing issues of the day. We need men and women in positions of influence, who approach governance with a clear vision, a sign of unwavering courage to do what is right and the clarity of thought and accuracy in action to develop policies and execute them to better the lives of our people," he said.
Okonkwo, governorship aspirant in Anambra State, said Okpara never had a political godfather, but was able to situate developmental projects across the region.
He promised to replicate Okpara's legacies, and even do more, if elected governor of Anambra on November 6, this year when the state governorship poll would come up. "I am fired by the zeal to change the narrative in Anambra State and the South East. Our people seem entrapped. They seek a new leadership; one that will inspire them to do more for themselves and their various communities," he said.
Uzodimma Okpara, son of the late Premier who spoke for the family, noted that one of the most outstanding achievements of their patriarch was what he did in the area of economic development through harnessing the agriculture potential of the region.
Okpara, the late Premier of Eastern Nigeria was a medical doctor and former member of Eastern Nigerian House of Assembly on the ticket of the National Council of Nigerian Citizens (NCNC). He replaced Rt. Hon. Dr. Nnamdi Azikiwe as Premier of the region and served in that capacity from November 1959 to January 1966. A native of Umuegwu-Okpuola, Afugiri, Umuahia North Local Government Area, in present day Abia State, Okpara died in December 1984.
Governor Aliyu Is A Liability To PDP – Wike Blasts Colleague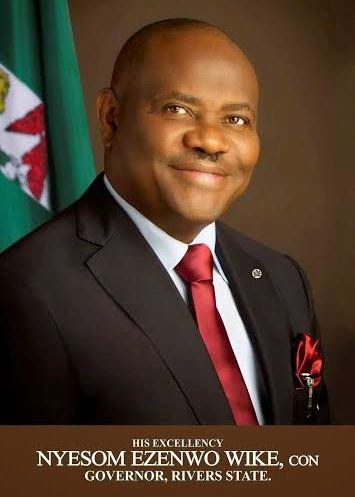 The Rivers State Governor, Nyesom Wike In Monday blasted his colleague in Niger State, Babangida Aliyu for being a liability to Peoples Democratic Party (PDP).
Wike also described Aliyu as a mole who contributes nothing to the progress of the PDP.
The governor said this while responding to a comment allegedly made by Aliyu that Wike was a dictator and that the problem of the party's national chairman, Prince Uche Secondus was connected to his coming from Rivers State.
But Wike, who did not mince words, said, "Yes, I read it in various newspapers. But what makes a man is when he is bold to say I am referring to Mr…. not to hide on the background that that you cannot say it is you I was talking about. So, that shows you the character that Aliyu Babangia is.
"With utmost respect, I believe that this period is very tight for us. Problems of insecurity, how we are going to make sure Nigeria moves forward. But one has to react based on the kind of insinuations he (Aliyu) may have made.
"One, there is no political dictator in Rivers State as far as PDP is concerned. That is why today, if there is one state that PDP is sure of winning any day, any time in this country if the election is called tomorrow, I am sure that it is Rivers State.
"That is not the case with Niger State. Babangida Aliyu is a political liability in PDP. He is not an asset to PDP. Now, this is a man who came out to the public to say that he sabotaged, he worked against the PDP in winning the Presidential election in 2015. I can quote him well, he said we, Northern Governors worked against President Goodluck Jonathan."
But also according to Wike, Aliyu's claims were denied by some northern governors including a former governor of Plateau State, Jonah Jang and a former governor of Jigawa State, Sule Lamido.
Wike said, "Of course you saw the reply of the former President to him. He (Aliyu) is a rabble rouser and perpetual blackmailer. He is what you call a chronic liar, a serial betrayer. The funny part of life is that the same Babangida Aliyu in 2017 was one of those who opposed Secondus to be chairman of the party."
"People like Aliyu are just moles. He is one of the moles we have in PDP. These are people who get information and in the night they go back to the ruling party to give them information.
"What can he contribute to the PDP? So, he has no job as it is today," Wike said.
Noting that Aliyu called him a dictator, the Rivers State governor continued, "He called me a dictator, I challenge him to go and hold a congress in your state. Can he make PDP win in Niger State? As I speak to you, no state congress has been held in Niger State because of his dictatorial tendencies. He does not want the people that the masses want."
Denying that there was a rift between him and the PDP national chairman, Secondus, Wike said, "If there was any problem with Uche Secondus, he would have said so. Nobody should take Babangida Aliyu seriously. He is a political liability to our party. This is a man who publicly said he and other northern governors worked against former President Goodluck Jonathan in 2015."