Sophos Unveils XGS Series Firewall Appliances With Industry-Best Transport Layer Security (TLS) Inspection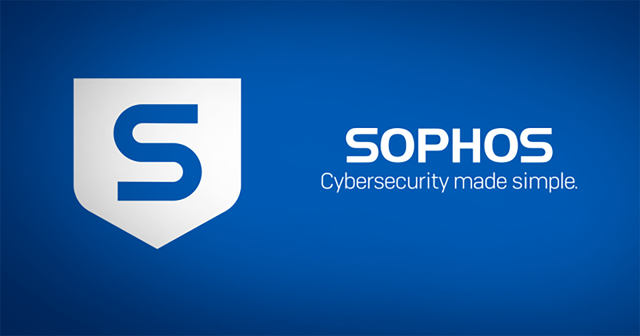 Sophos, a global leader in next-generation cybersecurity, today unveiled new XGS Series firewall appliances with unrivaled performance and advanced protection against cyberattacks.
The new appliances feature industry-best Transport Layer Security (TLS) inspection, including native support for TLS 1.3, that is up to five times faster than other models available on the market today.
"Sophos Firewall XGS Series appliances represent the most significant hardware upgrade that we have ever released and introduce unmatched detection, protection and speed," said Dan Schiappa, chief product officer at Sophos.
"Security teams can no longer afford to overlook encrypted traffic for fear of breaking something or hurting performance – there's too much at risk. We've completely redesigned the Sophos Firewall hardware to handle the modern encrypted internet. Security teams now have the ability to easily inspect encrypted traffic and shine light on what was once a black hole, and they can confidently do so without compromising on performance."

Cybercriminals Increasingly Using TLS to Avoid Detection
Sophos today also published new research, "Nearly Half of Malware Now Use TLS to Conceal Communications," identifying a surge in cybercriminals using TLS in their attacks. The increasingly popular tactic is used by adversaries to encrypt and encapsulate the content of malicious communications to avoid detection as they carry out attacks.
In fact, 45% of malware detected by Sophos from January through March 2021 used TLS to conceal malicious communications. That's a staggering rise from the 23% Sophos reported in early 2020. Sophos has also seen an increase in the use of TLS to carry out ransomware attacks in the past year, particularly with manually-deployed ransomware. The majority of malicious TLS traffic that Sophos has detected includes initial-compromise malware, such as loaders, droppers and document-based installers like BazarLoader, GoDrop and ZLoader.
"TLS has undoubtably changed the privacy of internet communications for the better, but for all the good it's done, it's also made it much easier for attackers to download and install malicious modules and exfiltrate stolen data – right under the noses of IT security teams and most security technologies," said Schiappa.
"Attackers are taking advantage of TLS-protected web and cloud services for malware delivery and for command and control. Their initial compromise malware is simply the advance guard for major attacks, as they're setting up camp for the heavy artillery that follows, like ransomware."

Accelerating Threat Protection 
Powered by Sophos Firewall's Xstream architecture, XGS Series appliances deliver the industry's best zero-day threat protection, identifying and stopping the most advanced known and potential threats – including ransomware. Protection is fueled by powerful threat intelligence, available only through SophosLabs Intelix and based on petabytes of SophosLabs threat data. Suspicious files are safely detonated in SophosLabs Intelix virtual environments as well as subjected to in-depth static analysis for additional detection coverage and intelligence gathering. 
New Xstream flow processors within the appliances automatically accelerate trusted traffic, such as software as a service (SaaS), software-defined wide-area network (SD-WAN) and cloud applications, providing maximum headroom for traffic requiring TLS and deep packet inspection.
This greatly reduces latency and improves overall performance for important business applications, particularly those using real-time data.
The Xstream flow processors are software programmable, allowing Sophos to offload additional traffic in the future. The flexibility to enhance and adapt connectivity on the hardware itself further protects customers' hardware investment.
Sophos provides unique and intuitive dashboard visibility of TLS traffic and inspection issues, and security administrators can add exceptions for problematic streams with one click. Performance is also optimized out of the box with an extensive set of rules that are updated and maintained by SophosLabs to exclude safe traffic from inspection.

Sophos Firewall XGS Series appliances and firmware are easily managed on the cloud-based Sophos Central platform alongside Sophos' entire portfolio of next-generation cybersecurity solutions. Solutions share threat intelligence and automatically respond to security incidents through Sophos' unique synchronized securityapproach. Integration with Sophos Managed Threat Response (MTR) further boosts protection with human analysis for 24/7 fully managed threat detection and response.

Availability
Sophos Firewall XGS Series desktop and most 1U rackmount appliances are available for immediate purchase exclusively through Sophos' global channel of partners and managed service providers (MSPs). These models are ideally suited for small, medium and distributed organizations as an all-in-one network security solution with a strong price to performance ratio and diverse add-on connectivity options.
Additional models designed for enterprise edge environments requiring maximum throughput for more complex network configurations will be available in the coming weeks. Simplified licensing includes bundled protection with enhanced support.
What Analysts and Channel Partners Say
"Firewall appliances are evolving to secure newer use cases, including cloud and the sudden shift to a growing remote workforce," said Frank Dickson, program vice president at IDC. "The elegance of Sophos Firewall's Xstream dual processor architecture approach is its ability to accelerate trusted traffic from so-called 'elephant flows'— large media streams, VoIP traffic and even cloud applications — to then leverage the general purpose CPU to perform appropriate resource-intensive processes, such as deep packet inspection and TLS inspection.
The result is an adaptable network appliance designed to provide protection while meeting changing and accelerating business demands across a variety of use cases."
"The new XGS Series firewall appliances are screaming fast with rock solid, unbreakable stability. We captured an immediate increase in performance that doubled our throughput, which completely blew us away. Sophos Firewall has always been industry best, but the XGS Series appliances are revolutionary and beyond compare with cutting-edge innovation that's years ahead of other offerings," said Sam Heard, president at Data Integrity Services.
"Sophos Firewall provides the protection our customers need as they increasingly move business critical applications to the cloud and adopt zero trust technologies. It's a win-win for channel partners, who further benefit with tremendous growth opportunities to cross and up-sell across the entire suite of Sophos solutions and services."
"Sophos is raising the bar and pushing the cybersecurity industry forward at warp speed with its new XGS Series appliances, which are nothing short of amazing," said Karen Greer, CEO at Secure Content Technologies. "Appliance installation is incredibly simple, and within minutes I could hear our technician yelling through the wall, 'wow, this is fast!' Sophos Firewall is effortlessly managed on Sophos Central, making it exponentially easier to secure and manage diverse and complex customer environments.
Knowing that Sophos Firewall automatically shares threat intelligence with other solutions on the platform through Sophos' synchronized security heartbeat feature is game changing, giving us complete confidence and peace of mind that our customers are protected – even the most evasive threats don't stand a chance at getting by."
Olalekan Olude joins TalentMatch as Cofounding Advisor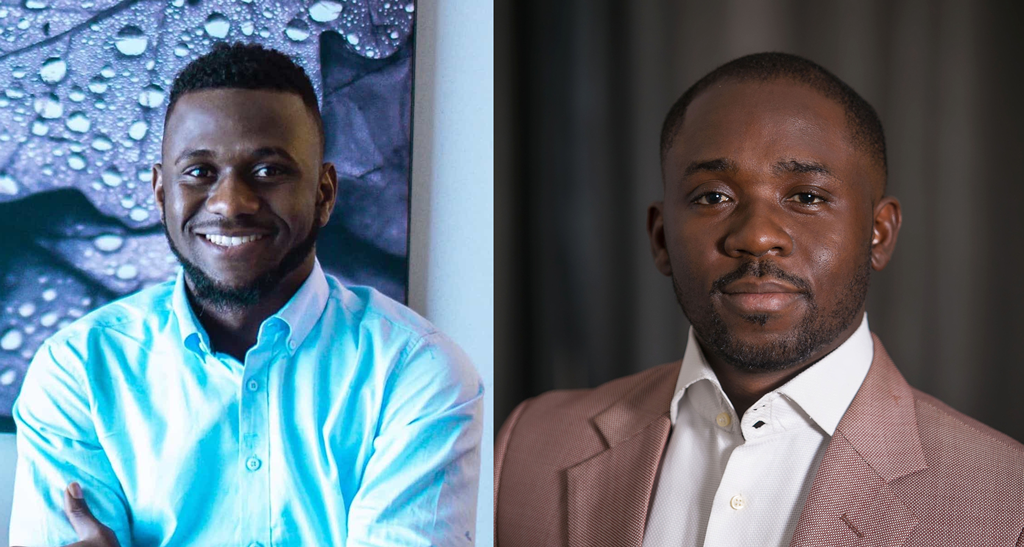 Olalekan Olude, a Nigerian entrepreneur, has joined TalentMatch, owners of PayDay; the fastest growing and most efficient payment platform for tech talent and creative.
He joined the startup as Cofounding Advisor, according to a report by TechEconomy.ng.
Olude, the co-founder and COO of Jobberman, West Africa's biggest job search engine, was appointed by Ogun State Governor, Dapo Abiodun as Special Adviser, Job Creation and Youth Empowerment.
In 2016, Olude was named as one of the 100 Most Influential Young Nigerians by Avance Media.
Speaking on Olude's role, the founder/CEO of TalentMatch, Favour Ori, said that asides being excited about what they are building, he feels great about the people who are walking the path with him.
In his words:
"I am totally excited about the people I am building with. I got in contact with Olelekan in 2020, he was impressed with my work. He called me "A steller guy". I implemented a bunch of things he suggested and they worked out perfectly fine. When I started building out TalentMatch/PayDay, it was basic instinct to reach out to him again.
"He said he would have been pissed if I didn't involve him haha! Olalekan is brilliant.
Ori said that with Olude's strong background in recruitment and Finance; he'll be instrumental in our growth.
Olalekan speaks:
Commenting on his new adventure with Talentmatch, Olude said that he looks forward to advising the A-list PayDay team on how to scale exponentially into a globally successfully firm.
'There is an increasingly stronger linkage between the acquisition of African creative talent by foreign firms and payments. The A-list PayDay team can exceptionally solve the issues around creative talents receiving payments and I look forward to advising them on how to scale exponentially into a globally successfully firm", he said.
PayDay is the fastest and most efficient way for tech talent and creatives throughout the African continent to receive payments from their global/foreign clients in minutes, all on their mobile phones or PCs.
At the forefront of TalentMatch leadership are the co-founders: Dr. Rex Idaminabo, Chidi Nwaogu, and other competent African talents.
Furthermore, they work together to facilitate cross-border payments in Africa
Source: TechEconomy.ng
Ugwuanyi appoints Elvis Obi-Nwankwo as SA Science, Tech & Innovation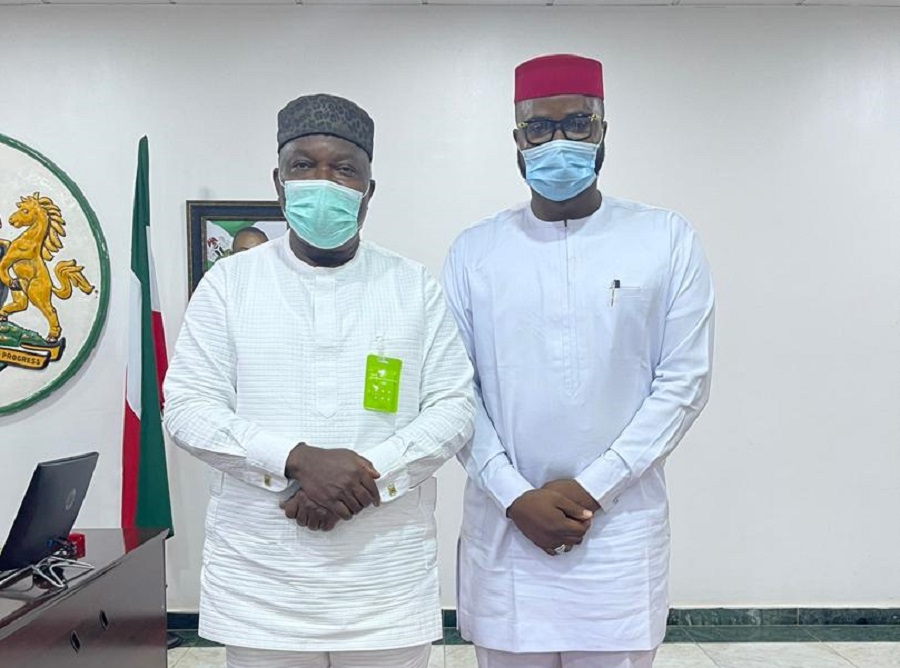 Enugu state Governor, Ifeanyi Ugwuanyi has appointed a new Special Assistant on Innovation, Science and Technology, in the person of Engineer Elvis Obi-Nwankwo, according to a report by TechEconomy.ng.
Elvis Obi-Nwankwo who made this know through his social media platforms declared to accomplish groundbreaking science, that can enhance the well-being of all Enugu indigene through their programmes (administration, technology innovation, international cooperation and resources, research development and support, and socio-economic innovation partnerships) and several entities that work alongside it.
Prior to his appointment, Engr. Elvis Obi-Nwankwo worked as the Head of Business Development at Maincorp Inc. He was in-charge of the Company's corporate business development and also overseeing synergies in building new market for the foreign and local brand partners.
He is the Founder/CEO, Global Prime Edge Solutions Limited and later co-founded OgeneFest2020; the biggest gathering of Igbo art and cultural musicians across the African continent and positioned to become an all year round cultural ritual that would help unite and reposition the Igbo cultural rhythm for possible export.
Confirming his appointment during a chat with our Correspondent, Obi-Nwankwo said: "It has ​​been said before, and will be repeated again and again that the list of good leaders Enugu State has ever had would not be complete if Governor Ugwuanyi is not mentioned twice.
"Apart from being an outstanding father of the State, a multi-dexterous, peaceful and loving leader, His Excellency, Rt. Hon. Ifeanyi Ugwuanyi has always lived for others to truly live too. A man who believes in the potentials of the youth, His Excellency has never failed to give young people opportunity to prove themselves in leadership and other wise.
"On the 8th day of April, 2021, the People's Governor found me worthy to serve under him as his Special Assistant on Innovation, Science and Technology, feat only him can give to a young leader like myself.
"It is with heart filled with unmitigated gratitude that I write to appreciate His Excellency, the Executive Governor of Enugu State for finding me worthy of this sensitive position. I am most grateful to all the leaders through whose opportunities in leadership I am able to reach this feat. I am of course very aware that it is better to deserve honors and not have them than to have them and not deserve them.
The SA to the Governor on STI said that the office seeks to boost socio-economic development in the State, through research and innovation.
"To achieve its goals, the office will provide leadership, an enabling environment and resources for science, technology and innovation": he added.
Meanwhile, it is worthy of mention that Ambassador Elvis Obi-Nwankwo initiated the Enugu West upskilled training that provided free platforms for hundreds of youths in Enugu west Senatorial zone to be trained in many skills including animation, web designing, graphics design and many more in the year 2020.
"I look up to God for strength to utilize this opportunity for the good of Enugu State and even beyond", he said.
Engr. Obi-Nwankwo holds Bachelor's degree in Computer and Information Systems Security/Information Assurance from, Middlesex University, Mauritius Campus.
He is also a graduate of International Economics from the Enugu State University of Science and Technology, and an Associate Member, Nigeria Institute of Strategic Management.
FG Orders Broadcasting Stations To Deactivate Their Twitter Handles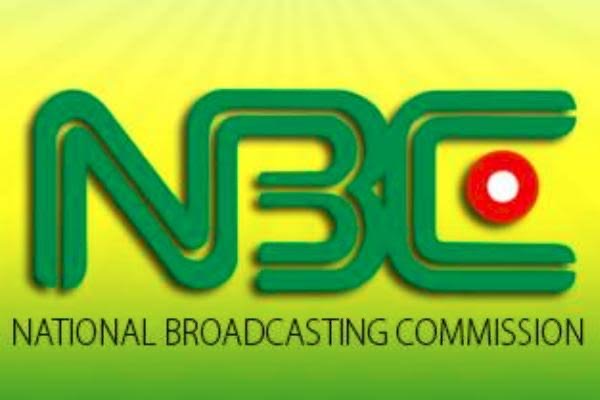 The Federal Government has further intensified steps to completely ensure that Nigerians do not have access to Twitter after it directed all broadcast stations to deactivate their accounts.
Armstong Idachaba, Director-General of the National Broadcasting Commission (NBC) made this known on Monday in a statement seen by Grassroots.ng.
He directed all television and radio stations in the country to de-install Twitter and desist from using it as a source of news.
"Consequent on the suspension of Twitter operations in Nigeria by the Federal Government over the persistent use of the platform for activities that are capable of undermining the corporate existence of Nigeria, the National Broadcasting Commission directs all Broadcasting Stations in Nigeria to suspend the patronage of Twitter immediately."
He quoted section 2(1) r of the NBC Act, which entrusts the commission with responsibility to ensure strict adherence to the national laws, rules and regulations to back up his directive.
"Also, section 3.11.2 of the Nigeria Broadcasting Code provides that "the broadcaster shall ensure that law enforcement is upheld at all times in a matter depicting that law and order are socially superior to or more desirable than Crime and Anarchy", he added.
He equally drew the broadcasters' attention to section 5.6.3 of the code which requires them to be mindful of materials that may cause disaffection, incite to panic or rift in the society in the use of a user generated Content (UGC).
He said it will be unpatriotic for any broadcaster in Nigeria to continue to patronise the suspended Twitter as a source of its information "therefore strict compliance is enjoined."