FG Orders Broadcasting Stations To Deactivate Their Twitter Handles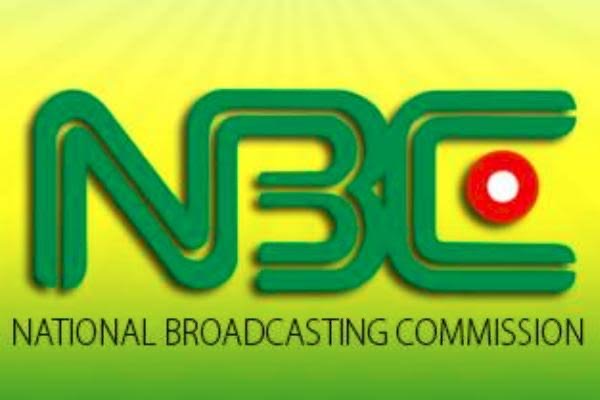 The Federal Government has further intensified steps to completely ensure that Nigerians do not have access to Twitter after it directed all broadcast stations to deactivate their accounts.
Armstong Idachaba, Director-General of the National Broadcasting Commission (NBC) made this known on Monday in a statement seen by Grassroots.ng.
He directed all television and radio stations in the country to de-install Twitter and desist from using it as a source of news.
"Consequent on the suspension of Twitter operations in Nigeria by the Federal Government over the persistent use of the platform for activities that are capable of undermining the corporate existence of Nigeria, the National Broadcasting Commission directs all Broadcasting Stations in Nigeria to suspend the patronage of Twitter immediately."
He quoted section 2(1) r of the NBC Act, which entrusts the commission with responsibility to ensure strict adherence to the national laws, rules and regulations to back up his directive.
"Also, section 3.11.2 of the Nigeria Broadcasting Code provides that "the broadcaster shall ensure that law enforcement is upheld at all times in a matter depicting that law and order are socially superior to or more desirable than Crime and Anarchy", he added.
He equally drew the broadcasters' attention to section 5.6.3 of the code which requires them to be mindful of materials that may cause disaffection, incite to panic or rift in the society in the use of a user generated Content (UGC).
He said it will be unpatriotic for any broadcaster in Nigeria to continue to patronise the suspended Twitter as a source of its information "therefore strict compliance is enjoined."
Olalekan Olude joins TalentMatch as Cofounding Advisor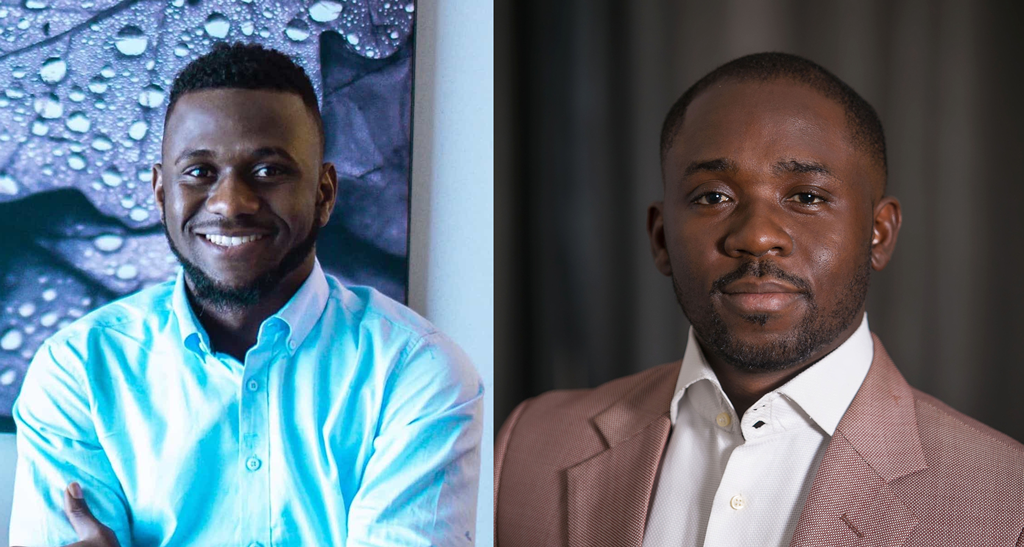 Olalekan Olude, a Nigerian entrepreneur, has joined TalentMatch, owners of PayDay; the fastest growing and most efficient payment platform for tech talent and creative.
He joined the startup as Cofounding Advisor, according to a report by TechEconomy.ng.
Olude, the co-founder and COO of Jobberman, West Africa's biggest job search engine, was appointed by Ogun State Governor, Dapo Abiodun as Special Adviser, Job Creation and Youth Empowerment.
In 2016, Olude was named as one of the 100 Most Influential Young Nigerians by Avance Media.
Speaking on Olude's role, the founder/CEO of TalentMatch, Favour Ori, said that asides being excited about what they are building, he feels great about the people who are walking the path with him.
In his words:
"I am totally excited about the people I am building with. I got in contact with Olelekan in 2020, he was impressed with my work. He called me "A steller guy". I implemented a bunch of things he suggested and they worked out perfectly fine. When I started building out TalentMatch/PayDay, it was basic instinct to reach out to him again.
"He said he would have been pissed if I didn't involve him haha! Olalekan is brilliant.
Ori said that with Olude's strong background in recruitment and Finance; he'll be instrumental in our growth.
Olalekan speaks:
Commenting on his new adventure with Talentmatch, Olude said that he looks forward to advising the A-list PayDay team on how to scale exponentially into a globally successfully firm.
'There is an increasingly stronger linkage between the acquisition of African creative talent by foreign firms and payments. The A-list PayDay team can exceptionally solve the issues around creative talents receiving payments and I look forward to advising them on how to scale exponentially into a globally successfully firm", he said.
PayDay is the fastest and most efficient way for tech talent and creatives throughout the African continent to receive payments from their global/foreign clients in minutes, all on their mobile phones or PCs.
At the forefront of TalentMatch leadership are the co-founders: Dr. Rex Idaminabo, Chidi Nwaogu, and other competent African talents.
Furthermore, they work together to facilitate cross-border payments in Africa
Source: TechEconomy.ng
Ugwuanyi appoints Elvis Obi-Nwankwo as SA Science, Tech & Innovation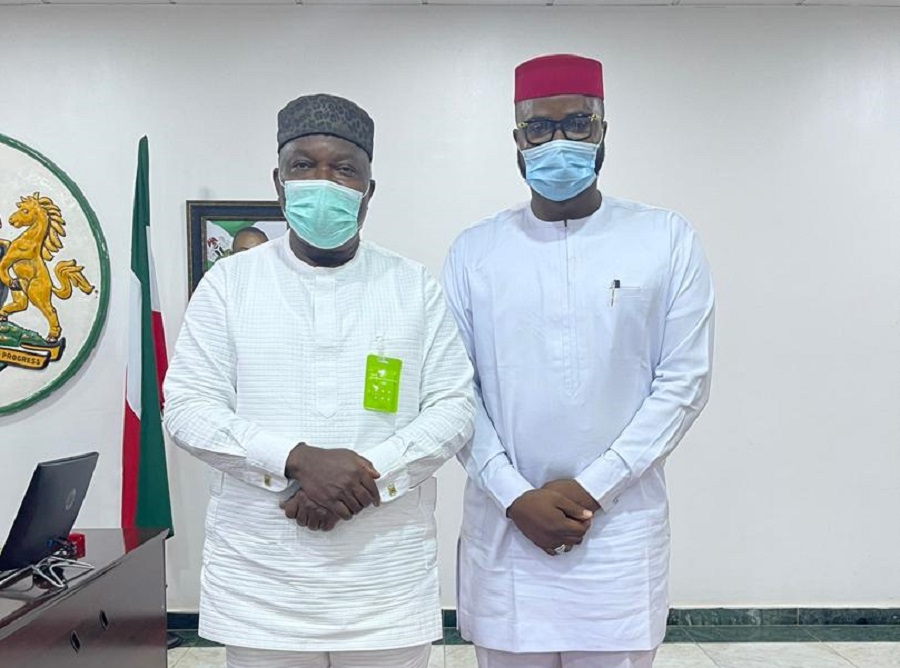 Enugu state Governor, Ifeanyi Ugwuanyi has appointed a new Special Assistant on Innovation, Science and Technology, in the person of Engineer Elvis Obi-Nwankwo, according to a report by TechEconomy.ng.
Elvis Obi-Nwankwo who made this know through his social media platforms declared to accomplish groundbreaking science, that can enhance the well-being of all Enugu indigene through their programmes (administration, technology innovation, international cooperation and resources, research development and support, and socio-economic innovation partnerships) and several entities that work alongside it.
Prior to his appointment, Engr. Elvis Obi-Nwankwo worked as the Head of Business Development at Maincorp Inc. He was in-charge of the Company's corporate business development and also overseeing synergies in building new market for the foreign and local brand partners.
He is the Founder/CEO, Global Prime Edge Solutions Limited and later co-founded OgeneFest2020; the biggest gathering of Igbo art and cultural musicians across the African continent and positioned to become an all year round cultural ritual that would help unite and reposition the Igbo cultural rhythm for possible export.
Confirming his appointment during a chat with our Correspondent, Obi-Nwankwo said: "It has ​​been said before, and will be repeated again and again that the list of good leaders Enugu State has ever had would not be complete if Governor Ugwuanyi is not mentioned twice.
"Apart from being an outstanding father of the State, a multi-dexterous, peaceful and loving leader, His Excellency, Rt. Hon. Ifeanyi Ugwuanyi has always lived for others to truly live too. A man who believes in the potentials of the youth, His Excellency has never failed to give young people opportunity to prove themselves in leadership and other wise.
"On the 8th day of April, 2021, the People's Governor found me worthy to serve under him as his Special Assistant on Innovation, Science and Technology, feat only him can give to a young leader like myself.
"It is with heart filled with unmitigated gratitude that I write to appreciate His Excellency, the Executive Governor of Enugu State for finding me worthy of this sensitive position. I am most grateful to all the leaders through whose opportunities in leadership I am able to reach this feat. I am of course very aware that it is better to deserve honors and not have them than to have them and not deserve them.
The SA to the Governor on STI said that the office seeks to boost socio-economic development in the State, through research and innovation.
"To achieve its goals, the office will provide leadership, an enabling environment and resources for science, technology and innovation": he added.
Meanwhile, it is worthy of mention that Ambassador Elvis Obi-Nwankwo initiated the Enugu West upskilled training that provided free platforms for hundreds of youths in Enugu west Senatorial zone to be trained in many skills including animation, web designing, graphics design and many more in the year 2020.
"I look up to God for strength to utilize this opportunity for the good of Enugu State and even beyond", he said.
Engr. Obi-Nwankwo holds Bachelor's degree in Computer and Information Systems Security/Information Assurance from, Middlesex University, Mauritius Campus.
He is also a graduate of International Economics from the Enugu State University of Science and Technology, and an Associate Member, Nigeria Institute of Strategic Management.
Pantami bags Blueprint Newspaper Minister of the Year award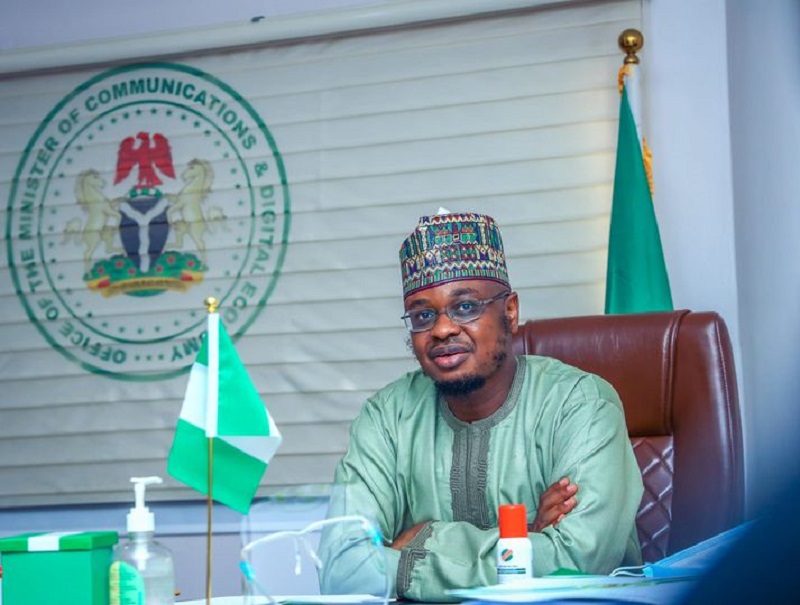 The Minister of Communications and Digital Economy, Dr Isa Ali Ibrahim (Pantami), was recently honoured with the prestigious 2020 Minister of the Year Award.
The award was coordinated by the Blueprint Newspaper at a ceremony that took place at the Transcorp Hilton Hotel on Thursday, 3rd June 2021.
Pantami came top in the keenly contested award at the Blueprint Newspapers' 10th year anniversary and 2020 Impact Series/Awards.
He was selected as the winner based on his major achievements in the three major priority areas of the government – Economy, Transparency and Security, and the excellence with which he carried out his task of leading the Communications and Digital Economy sector.
According to the coordinators of the Award, Dr Pantami stood out as a result of the significant role the ICT sector played in lifting Nigeria out of recession, the rapid development of the digital economy sector under his watch, his exemplary leadership and synergy among the Ministry's parastatals, to mention but a few.
The ICT was the fastest growing sector in 2020 and its 14.70% growth rate in the 4th Quarter of 2020 played a key role in enabling the Nigerian economy exit recession.
A total of 23 Emergency Communication Centres were commissioned under his watch and 12 more are almost ready for commissioning.  Over 300 centres were also established to support the growth of the digital economy.
The Awards were graced by the President of the Senate and other leading members of the society.
It had a number of high profile recipients like a former President and some serving governors, who were conferred with awards in various categories for some accomplishments in different endeavours.
The organisers noted that the event was "organised to honour key political actors, individuals and heads of Ministries, Departments and Agencies (MDAs) who have proved their worth in specific areas of governance such as education, urban renewal and rural infrastructure and the ease of doing business, among others".
Speaking through his Technical Assistant (Information Technology), Dr Femi Adeluyi, the Minister thanked the organisers for recognising his modest achievements in the Communications and Digital Economy sector.
He also stated that he strongly believes that the Award will further energize he and his team to contribute meaningfully in the service of the country.