JAMB Orders UTME Applicants To Update Their Registration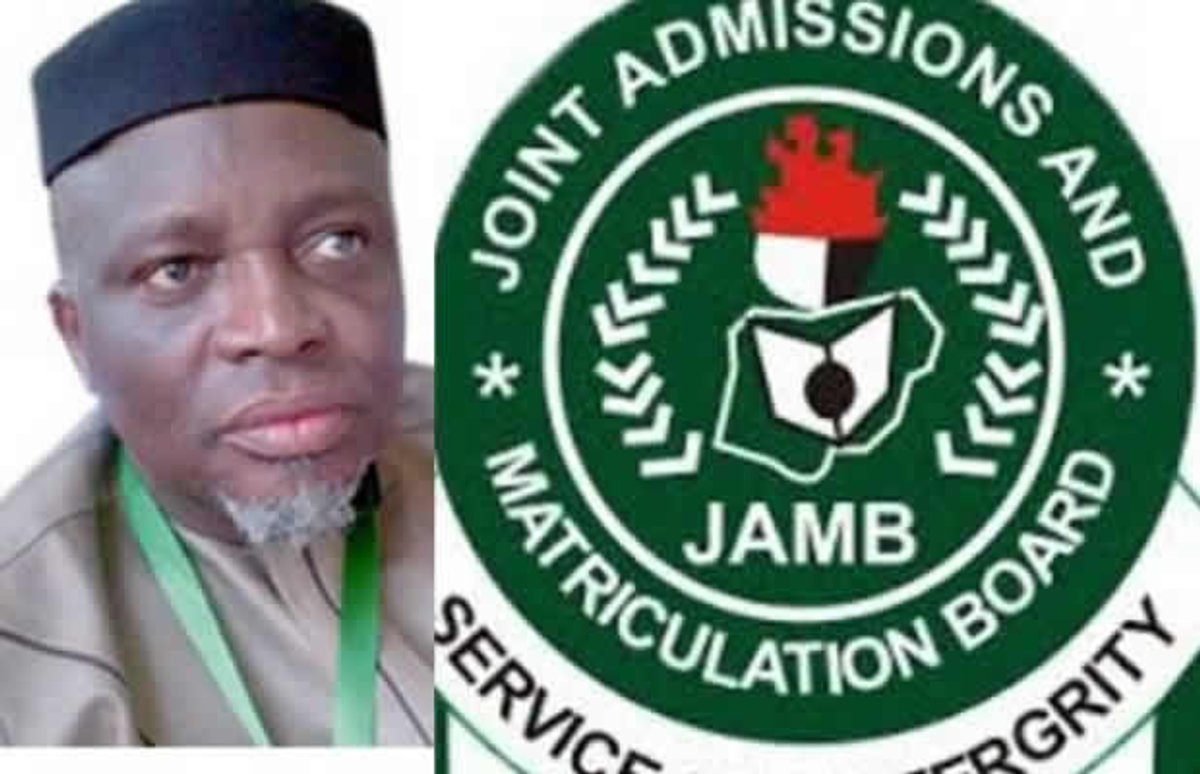 The Joint Admissions and Matriculation Board (JAMB) has ordered Unified Tertiary Matriculation Examination (UTME) applicants who have been cleared to complete their registration for the 2021 by Tuesday.
Dr Fabian Benjamin, JAMB's Head of Media, made the call on behalf of the examination body in a statement on Monday.
He noted that JAMB had extended the registration period by another two weeks up to May 29 after the period originally scheduled for 2021/2022 UTME/DE registration lapsed on May 15.
The examination which was initially planned to hold between June 5 and 19 has now been scheduled to take place from June 19 to July 3.
The JAMB's spokesman explained that this was to accommodate candidates who, largely due to issues related to the newly introduced pre-requisite of National Identification Number (NIN), could not register for the exam.
He stated that an additional extension of two weeks was made to compile the list of all prospective candidates who, for any reason, were unable to register.
"The candidates who have not registered but have secured the profile codes and initiated the registration process are expected to visit specially designated registration centres to complete the registration on Tuesday, June 15, 2021," Benjamin said.
He added, "Designated registration centre for each candidate is being forwarded to him/her through the GSM text (SMS) messages and available on the website of the Board (www.jamb.gov.ng) from 12 noon on Monday, June 14, 2021."
The JAMB spokesman informed the applicants that the identification number on each form given to the candidates had been used to assign the candidates to their registration centres.
According to him, only candidates who have secured their profile codes are expected to visit the centres.
Benjamin stated that the few who have not yet obtained their NIN or profile codes have been forwarded to National Identity Management Commission (NIMC) and would be contacted as soon as they were cleared by the agency.
"Each candidate posted to any non-JAMB-owned CBT centre is expected to pay the registration fee of N1,000 to such CBT centre," he said.
Buhari Vows To Increase Education Budget By 50% In Next 2 Years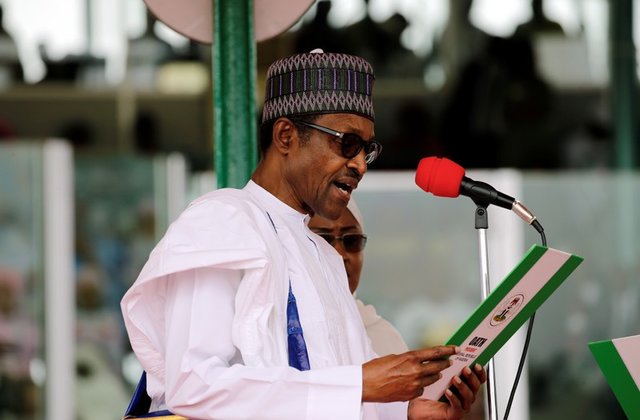 President Muhammadu Buhari has pledged to increase the budget for the education sector by as much as 50 percent over the next two years.
In a document titled, Heads Of State Call To Action On Education Financing Ahead Of The Global Education Summit, signed as a form of commitment at the on-going Summit in London, United Kingdom, the President stated:
"We commit to progressively increase our annual domestic education expenditure by 50% over the next two years and up to 100% by 2025 beyond the 20% global benchmark."
The Summit which is being co-hosted by the Prime Minister of UK Boris Johnson and the President of Kenya Uhuru Kenyatta seeks to give opportunity for leaders to make 5-year pledges to support GPE's work to help transform education systems in up to 90 countries and territories.
The full text of the declaration is reproduced below:
​"I join my brother, His Excellency, Uhuru Kenyatta, President of the Republic of Kenya to affirm our commitment to improve learning outcomes in our respective countries by ensuring equitable access to quality and inclusive education for all our citizens, with particular emphasis on the girl child.
"We fully endorse the call for more efficient use of resources and to significantly increase investment in education by strengthening institutions, promoting greater adoption of technology, building the capacities of our teachers and mobilizing additional financial resources through legal frameworks and deliberate intervention on a sustainable basis.
"In this regard, we commit to progressively increase our annual domestic education expenditure by 50% over the next two years and up to 100% by 2025 beyond the 20% global benchmark.
"Let us therefore raise our hands in solidarity to build a more secure and prosperous future for our children."
President Muhammadu Buhari, GCFR
Federal Republic of Nigeria
28th July, 2021
President Buhari Jets To London For Global Educational Summit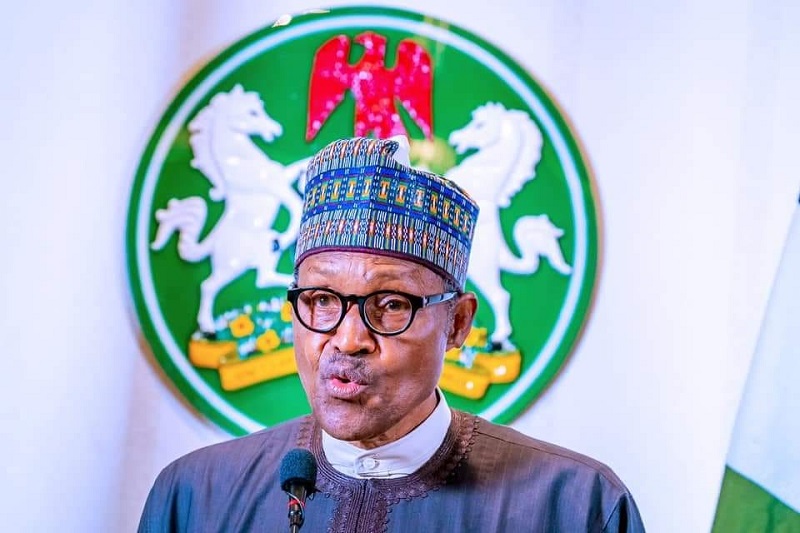 President Muhammadu Buhari will today Monday July 26, 2021, travel to the United Kingdom to participate in the Global Education Summit on Financing Global Partnership for Education (GPE) 2021-2025.
The Summit, which will be co-hosted by the Prime Minister of the United Kingdom, Boris Johnson, and the President of Kenya, Uhuru Kenyatta, will bring together Heads of State and Government as well as stakeholders and youth leaders, and provide a platform for partners to chart a way forward towards transforming education systems in partner countries, through exchange of best practices.
It will also offer the opportunity for leaders to make 5-year pledges to support GPE's work to help transform education systems in up to 90 countries and territories.
Deliberations at the Summit will focus on: The Power of Education –A Conversation between Global Champions; Transforming Education for Girls; Financing for Impact and Recovery and; What Now? Priorities for Transforming Education in the Coming Five Years, among others.
President Buhari will also hold a bilateral meeting with Prime Minister Boris Johnson.
After the Summit, the President will spend a few days for an earlier scheduled medical check-up. He is due back by second week of August, 2021.
The President will be accompanied by Minister of Foreign Affairs, Geoffrey Onyeama, Minister of State Education, Chukwuemeka Nwajiuba, National Security Adviser, Maj. Gen. Babagana Monguno (rtd) and Director General of National Intelligence Agency, Amb. Ahmed Rufai Abubakar.
Ufuoma To Rewrite All Exams After UNIBEN Management Concludes Probe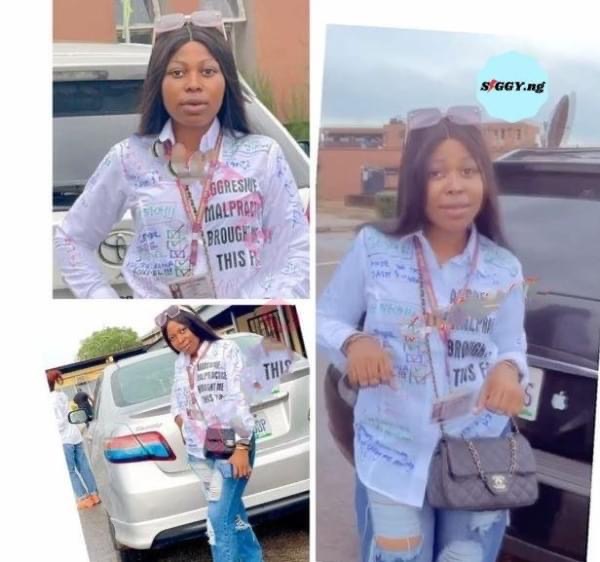 Peace Ufuoma, the final year student of the University of Benin who was ordered to appear before a disciplinary committee by the school authority, for wearing a shirt that inferred she cheated during exams, has been ordered to rewrite all exams from 200 level.
Peace became a person of interest after she shared a video online celebrating the end of her final exams while wearing a shirt with the inscription "aggressive malpractice brought me this far".
Last week, the university management had ordered that all the results of the student be investigated. It has now been decided that Peace rewrites all her exams from 200 level to final year.