Kano-Based Preacher Raises Concern Over Highbrow Area Exclusively Occupied By Igbos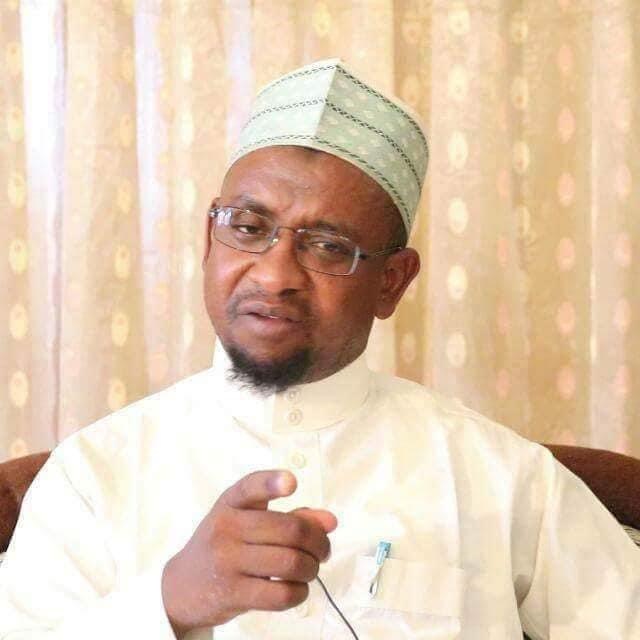 Dr. Abdallah Gadon Kaya, a Kano-based scholar on Tuesday raised concern over highbrow residential areas occupied exclusively by Igbos in the state.
He noted that such allowance creates a vacuum for disunity between the Igbos and their hosts.
In a video obtained and translated by Arewa Agenda, the scholar noted that the community exclusively occupied by the Igbos is located in Zungeru Road, behind Kano Airport.
He said "They have their massive gates, security and other facilities that prevent other people, especially indigenes from accessing. Government should not allow such to be happening when we can't go to Onitsha, Aba or Enugu an create an exclusive place for Northerners or Muslims like that."
Dr. Abdallah called on the state Government to promote policies that will harmonize the Hausas and Igbos in the area and bring about peaceful coexistence.
"We should not have such exclusive places, government should ensure there are mosques there and Kano indigenes should be given access to build houses too in such highbrow area," he said.
Also, a Political Commentator and Secretary Arewa Youths Council (AYC), Bello Shehu said "It dangerous, especially when some ethnic groups are clamouring for separation from the rest of the country to now allow one tribe to exclusively occupy an highbrow.
"Even though Arewa people are denied such privileges of owning business premises and estates in Igboland, we need to mix up to promote national unity, tolerance and brotherhood. That way, we can appreciate each other more and live peacefully together."
Also, a security analyst who would not like to be mentioned states that, "let those from Kano be allowed to buy land and build houses there. Allowing this to continue will create another Igbo land within Kano and this is not good for security reasons otherwise anything can happen, especially with IPOB's agitations by Nnamdi Kanu for Biafra Republic and other secessionists
"Once there is a crisis for example, such place can become a direct target, but with the coexistence, it will be difficult to target one tribe.""
El-Rufai Rejects Court Ruling, Discharging El-Zakzaky and Wife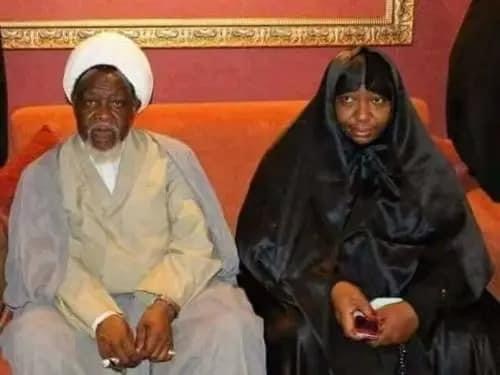 The leader of the Islamic Movement in Nigeria (IMN), Sheikh Ibraheem El-Zakzaky and his wife, Zeenat who was discharged and acquitted by a High Court in Kaduna last week, will not be released as Gov el-Rufai was not pleased with the judgement.
The 'Baby-Hitler' in Kaduna state refused that they should be set free as ruled by the court but decreed that his government will be filing new charges against them and also appeal the High court ruling.
FG Denies Having Arms Deal Worth $875M With The US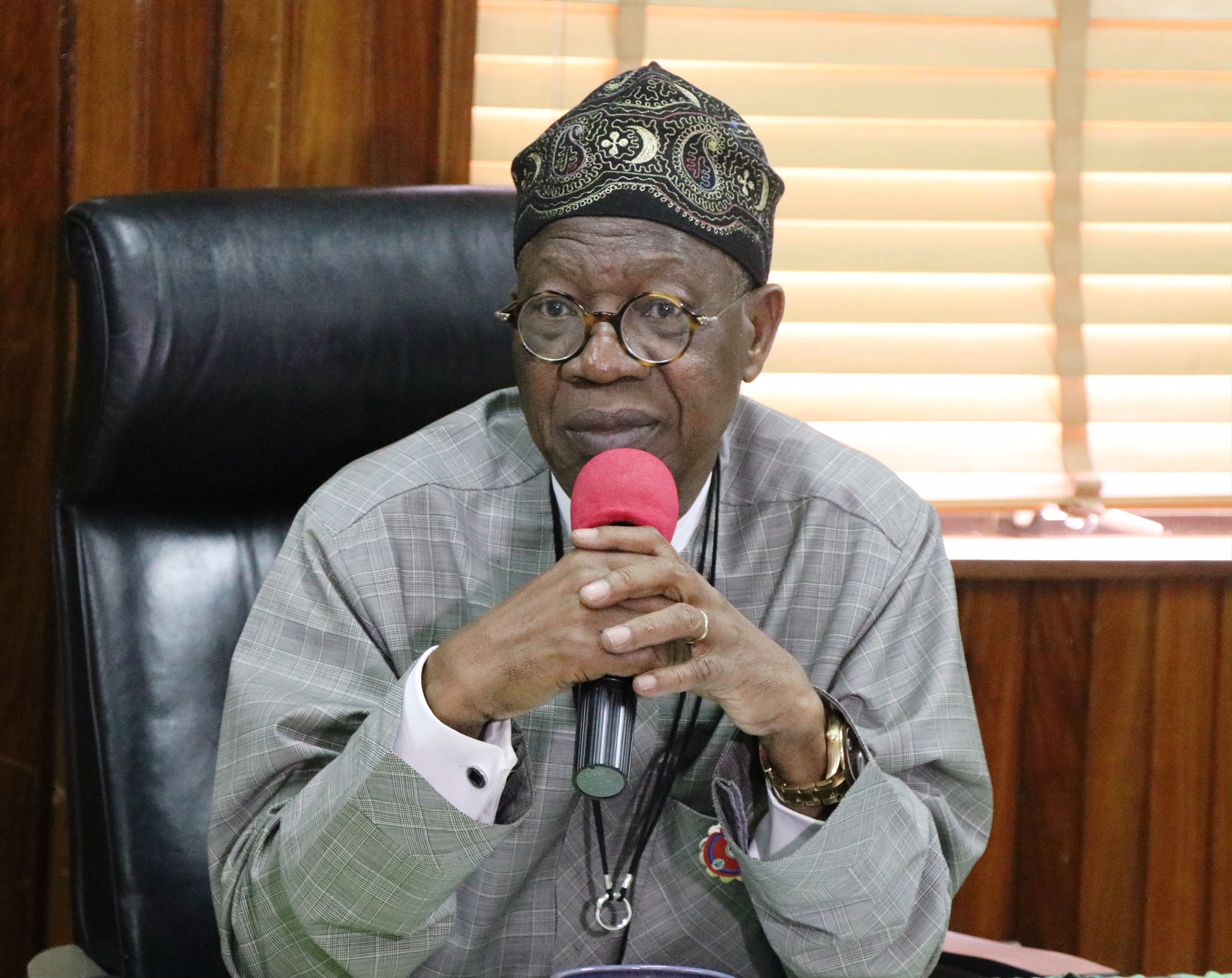 The Federal Government on Friday debunked reports that it has an arms deal worth $875 million with the US.
The Minister of Information and Culture, Alhaji Lai Mohammed, described the purported ammunition deal reported in some sections of the media as " fake news."
Speaking to newsmen on Friday in Abuja, the minister said there was no contract of such nature and sum between Nigeria and the US
"There is no contract of arms between the Federal Republic of Nigeria and the United States of America today apart from the 12 Super Tucano Attack Helicopters of which six had been delivered. We are quite satisfied with the progress and cooperation that we received from the government of the US on this issue."
"As a matter of fact, six of the Tucano helicopter will be launched on Aug. 3, this year."
"We are not aware of the so-called 875 million USD arms contract or some helicopters which they said some lawmakers in the US are trying to persuade the president of the US not to honor. The relationship between Nigeria and the US is smooth and waxing stronger," he said.
Former Aviation Minister Defends Abba Kyari Over Hushpuppi Allegation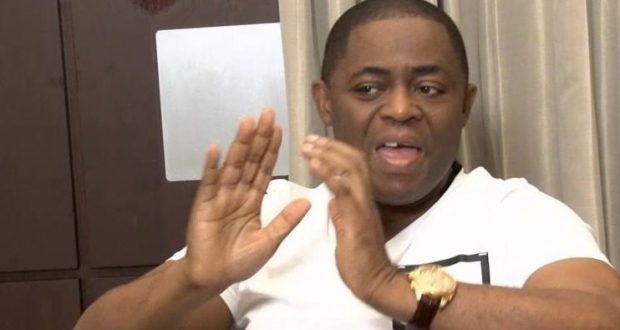 Former Minister of Aviation, Femi Fani-Kayode has defended Deputy Commissioner of Police, DCP Abba Kyari amid allegations from Federal Bureau Of Investigation (FBI).
According to the U.S. Attorney's Office, Central District of California, Abba Kyari, a high-ranking Nigerian police officer who has received multiple honours, was one of six people indicted over an elaborate scheme to defraud a Qatari businessperson of more than $1 million, masterminded by celebrity fraudster, Ramon 'Hushpuppi' Abbas.
Femi Fani-Kayode, however, says Kyari is a super cop that has risked his life protecting Nigerians from murderers and terrorist, and that he won't condemn him, unless he sees any evidence to the contrary.
On his Facebook Page, he wrote:
"A super cop that has risked his life protecting us from kidnappers, murderers & terrorists all these years& that has arrested more criminals than any other is accused of taking bribes from a yahoo boy & scammer all the way from America & we are expected to believe it? Not me!
"Abba is one of the bravest, brightest and best cops in Nigeria and I will not believe these crazy allegations levelled against him or condemn him unless I see any evidence to the contrary.
"He has proved himself over and over again when it comes to catching criminals and I do not believe that he is one himself. If he were he would not have such an excellent record in combating crime.
"Nigerians seem to take delight in believing and assuming the worse about their best. That is part of our problem: we love and celebrate the evil but we despise, hate and seek to pull down the righteous and good.
"As far as I am concerned there are as many crooked, bent & killer cops all over the world as there are good ones & America has its fair share of both.The only people that ought to take pleasure in reading this crap about Abba are the kidnappers and terrorists in our country.
"Allegations are a dime a dozen and an indictment does not amount to a conviction: show me the evidence or keep your mouth shut forever.
"I urge Abba to continue the good work he has been doing and not allow himself to be distracted by his numerous detractors.
"This is a deep conspiracy to destroy his career and it will not work."