M-KOPA Expands To Nigeria, Appoints Babajide Duroshola As New Country General Manager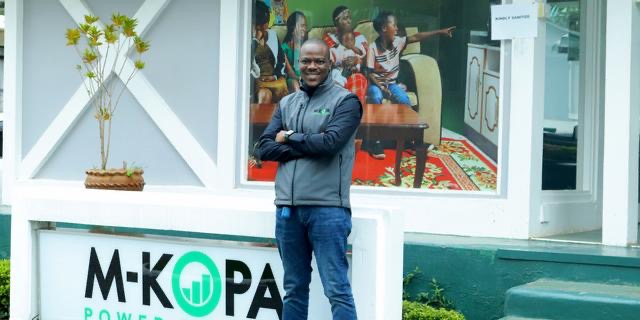 M-KOPA, the leading connected asset financing platform, today announces it has officially expanded to Nigeria. To lead the Nigeria team, M-KOPA has named Babajide Duroshola as the new General Manager.
A part of the tech company's broader expansion strategy, the move into the Nigerian market signals M-KOPA's focus on offering millions of underbanked customers across Sub-Saharan Africa access to life-enhancing products and services such as smartphones, solar lighting, energy-efficient televisions, fridges and digital financial services via its financing platform. 
The company recorded pilot sales of over 20,000 devices in Lagos, and is rapidly expanding into states across the country, including Oyo.
M-KOPA has partnered with Airtel and Samsung to enable access to smartphones and broader digital connectivity. Through M-KOPA's pay-as-you-go financing model, customers have instant access to quality 4G smartphone handsets, while building ownership over time through flexible micropayments. 
Mayur Patel, M-KOPA's Chief Commercial Officer, added, "Nigeria is an exciting market for M-KOPA to be expanding into. It presents an opportunity for us to bring the power of our financing platform to serve more underbanked customers, who otherwise would not readily have access to smartphone devices.
Additionally, through our strategic partnerships and end-to-end solution, we are best positioned to address mobile operators' key challenge to convert consumers from 2G/3G networks to 4G.
"We've had great success in our pilot by combining the best of what we've built as a multi-market company with a willingness to localise and adapt our offering to the unique needs of Nigerian consumers. As we scale our presence across the country, we are excited to welcome Babajide on board.
He is an exceptional leader with broad cross-functional experience and the ideal candidate to drive the growth of our team in Nigeria as we expand M-KOPA's footprint on the continent."
Having worked across startups, technology, banking and consulting for over a decade, Babajide joins M-KOPA from motorcycle ride-hailing platform SafeBoda Nigeria, where he was responsible for the overall business as Country Director. His career before SafeBoda included Community Manager, Technical Talent at Andela. As Country General Manager, Babajide will be responsible for leading M-KOPA Nigeria with a rapidly growing team of 50 people, expanding partnerships and scaling operations across the country.
Commenting on his new role as General Manager, Babajide Duroshola said: "Already, we have seen firsthand in Nigeria how smartphone financing is a driver of business growth and by increasing access to life-improving devices, M-KOPA has been able to deliver enormous opportunities for innovation and tangible impact within the communities it works. It is a great honour for me to be joining and advancing M-KOPA's mission in Nigeria and I look forward to being an integral part of such a talented global team"
Founded in 2011, M-KOPA pioneered and kick-started the wider pay-as-you-go solar market in Kenya. In 2019, M-KOPA launched smartphone financing and has since expanded to one of the world's most advanced connected asset financing platforms. To date, the company has provided over $400 million in financing that has enabled over 1 million customers to access their products and services, and sold over 1 million PAYG solar systems and 500,000 smartphones to customers in Kenya, Uganda and Nigeria.
VAT: Lagos, Rivers Can't Survive Without Population – Governor Masari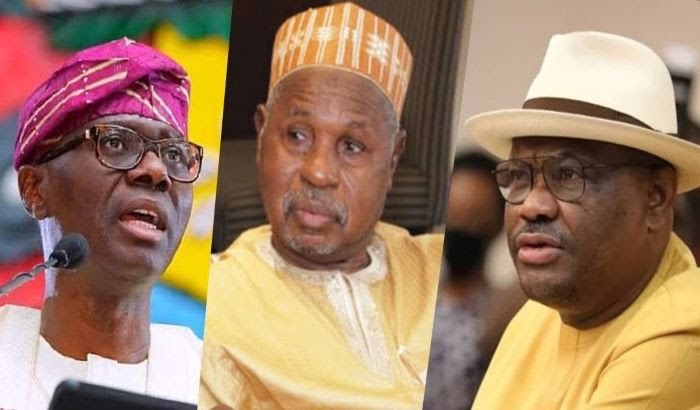 Katsina State Governor Aminu Bello Masari has spoken against the collection of Value Added Tax (VAT) by states, saying the North contributes to the economic development of Lagos and Rivers.
Speaking exclusively with Daily Trust, Mr Masari described the agitation over tax collection as a joke.
"What is Lagos without the rest of Nigeria? The market Lagos is boasting of is dependent on the larger part of the country. Benin Republic has a port, Togo has a port; do they have the population to back up the ports? Without us providing the demand part, what will be Lagos?" Mr Masari said.
Mr Masari told the media outlet that both Rivers and Lagos were reliant on population from other parts of the country to sustain their economy, adding that states benefited from each other in the revenue equation.
"VAT serves them and us. We provide the bulk of the market because without the rest of the states what is Lagos or Port Harcourt?" Mr Masari said.
According to him, "Any state that thinks it can survive in isolation is joking. We provide the demand that makes Lagos what it is."
Beer Sectoral Group announces appointment of Baker Magunda as Chairman 
By Sandra Ani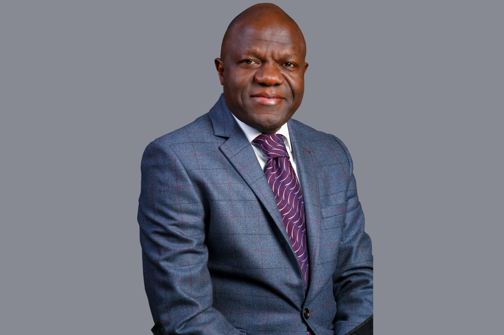 The Beer Sectoral Group (BSG), a section of the Manufacturers Association of Nigeria (MAN), has announced the appointment of Baker Magunda as Chairman of the Group with effect from 1st August 2021.
Baker Magunda replaces former BSG Chairman, Jordi Borrut Bel who has moved on from his position as Managing Director and Chief Executive Officer, Nigerian Breweries Plc, to take up new responsibilities within the Heineken Group.
The BSG is a trade association comprising beer manufacturers in Nigeria who are members of the Manufactures Association of Nigeria.
Its membership includes Nigerian Breweries Plc, Guinness Nigeria Plc and International Breweries PLC.
Baker Magunda is the current Managing Director and Chief Executive Officer of Guinness Nigeria Plc.
Prior to joining the Guinness Nigeria team, Baker was Managing Director of Diageo Ethiopia and the Indian Ocean Markets.
He gained his first degree in Economics at Makerere University in Uganda and Makerere University Business School.
He also attended IESE and Strathmore Business Schools for postgraduate studies in Business and Leadership.
Baker Magunda started his career in Sales and Marketing at Coca-Cola Sabco in 1991. He was made Head of Sales in 1996 before joining Diageo in 1999.
At Diageo, he served in several marketing roles before becoming Managing Director for Diageo's businesses in Uganda, Kenya, Cameroon.
Lagos Government Denies Moves To Take Over Lekki Concession Company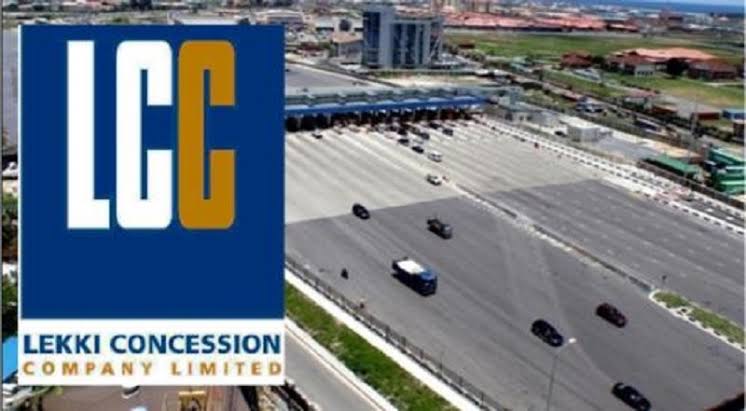 The Lagos State Government has debunked the report that the state House of Assembly has granted it the go-ahead to take over the Lekki Concession Company (LCC).
Commissioner for Information, Mr. Gbenga Omotoso, said in a statement that the government did not make such a request.
Its request was to convert the African Development Bank loan from a private sector (commercial) loan to a sovereign (public sector) loan, which attracts a lower interest rate. This will enable the company to make some savings, Omotosho said.
"The government, in fact, acquired the full shares/equity of the former owners of the company in 2014. There was no need to take such a request to the House.
"Following the Lagos State Government's full ownership of LCC in December 2014, the loan became eligible for conversion to a sovereign facility with an attendant significant lower interest rate of LIBOR plus 80 basis points and extended tenor.
"In the recent past, there have been discussions amongst LCC/LASG, AfDB and the relevant Federal Government Ministries and Agencies concerning conversion of the loan to a Sovereign facility. Upon the completion of the conversion, there will be a significant reduction of applicable interest rate and extended tenor," he added.
According to him, the sovereign loan conversion will also lead to a crash of the applicable interest rate on the facility to circa 1.8%pa compared to the current interest rate of circa 4.12% p.a. Besides, the conversion will increase the tenor of the facility from the current five years to 15 years.
This has the impact of spreading the cash flow impact by an additional 10 years.