54gene Launches Trust To Reinvest 5% From Commercial Drug Discovery Programs On African Scientists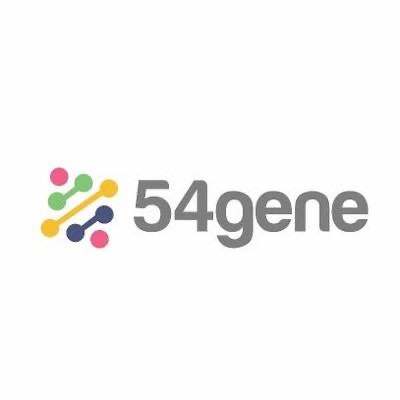 54gene, the health technology company centered on advancing the field of African genomics to unlock scientific discoveries as well as improve diagnostic and treatment outcomes within Africa and the global community, is creating a trust which it will use to invest up to 5% of future proceeds from the company's commercial drug discovery program.
The creation of the trust is part of its Commitment to Africa in establishing a more sustainable and thriving cyclical ecosystem across Africa's scientific development space, as well as ensuring better quality healthcare delivery for the communities in which the company operates. 54gene is focused on creating a pipeline of novel drugs for global populations, based on insights drawn from the healthcare and research ecosystem in Africa and wants to ensure that the 1.5 billion people in Africa benefit from its endeavors.
While ensuring Ethical, Legal, Social Implication (ELSI) guidelines are rigorously followed, 54gene is focused on advancing better health outcomes for global populations through precision medicine and addressing the unmet need for novel therapeutics in healthcare. The company has created a proprietary platform that powers drug discovery through its substantial bio- and data-repository of deeply-phenotyped and diverse datasets. It has the potential to power understanding across multiple disease areas such as cancers, neurodegenerative diseases, sickle cell, autoimmune and rare diseases, and infectious diseases.
The new trust has been designed to enable a consistent provision of better diagnostics and medicines for Africans as well as amplifying capacity building within the scientific research space across Africa.
Commenting on 54gene's commitment to Africa, Dr Abasi Ene-Obong, Founder & CEO of 54gene said: "The biggest challenge in drug discovery in Africa is adequate infrastructure and the extensive need for capacity building. As we work on delivering on our promise of precision medicine for Africans and the global population, we are striving to ensure that our work involves current African scientists and leaders in the field as well as supports the creation of more skilled Africans in science and additional jobs across the continent.
"This initiative is designed to continue fostering partnerships within the African scientific body, to reflect the leadership of Africans in global drug discovery research, and to generate sustainable healthcare delivery systems that will ultimately benefit African communities participating in the scientific work that advances better outcomes for all. It is the inclusion of African talent that will make our drug discovery work successful in bridging the disparity gap within genomics data. Africa has the ability to contribute far beyond the 1% in global drug discovery that is currently taking place within the continent, and we believe 54gene will help accelerate those contributions."
The 54gene trust will be managed by an advisory committee. As the company's commercial operations grow, the demonstrated Commitment to Africa and creation of the trust will ensure an African footprint and sustainable growth in global drug discovery across the continent.
Olumide Soyombo Launches Pan-African VC Firm, Voltron Capital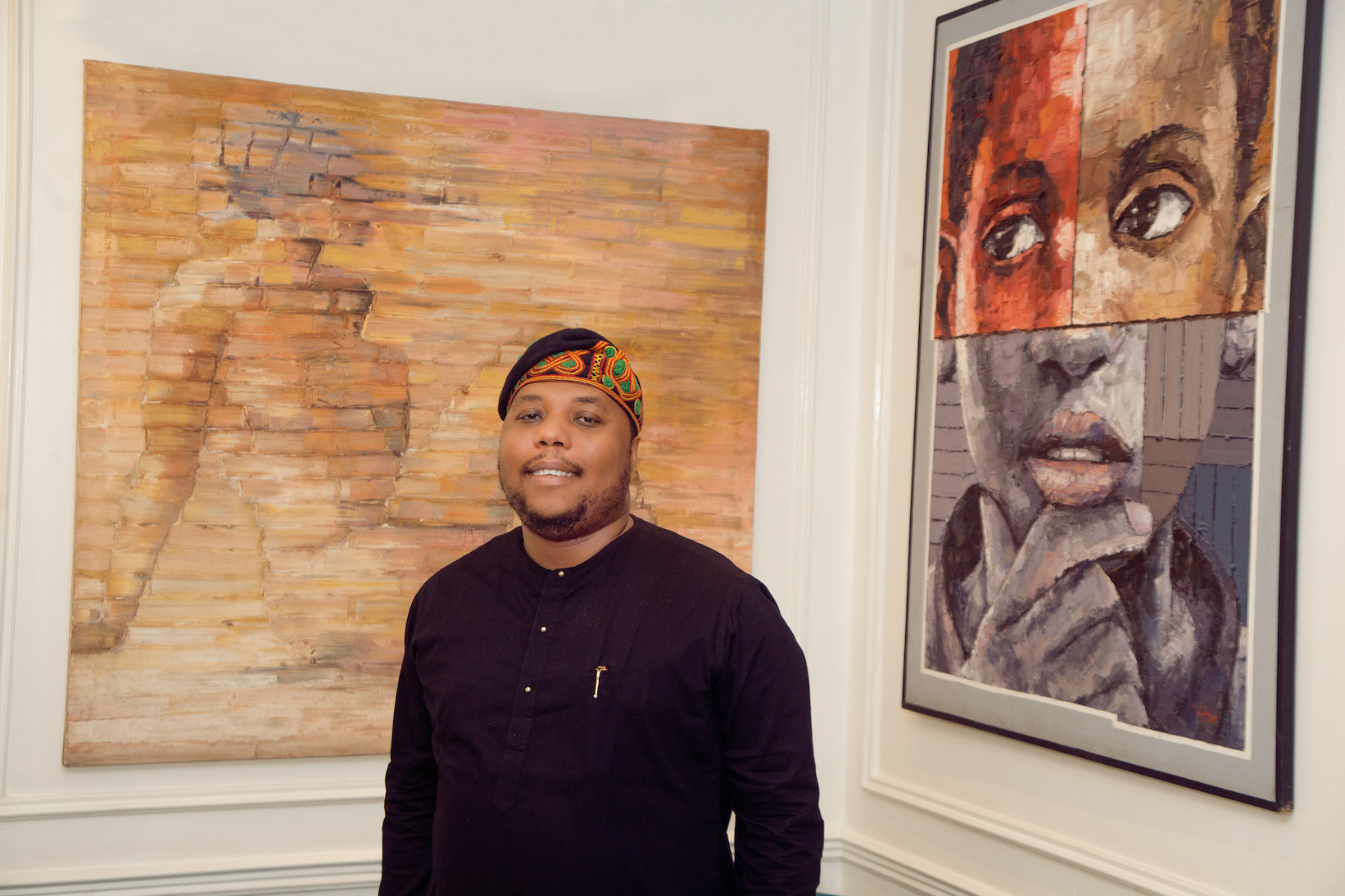 Olumide Soyombo, one of Africa's most prolific and active early-stage investors in tech startups, has today announced the launch of Voltron Capital – a Pan-African pre-seed & seed firm for elite tech founders tackling critical problems in the continent's largest markets.
Co-founded alongside Abe Choi, CEO of Simple Dealer, the new firm will deploy capital in up to 30 startups across a range of sectors and marks a major bid to address the severe lack of access to early-stage funding for African tech companies.
With a ticket size of $20,000 – $100,000 per company, Voltron Capital's portfolio will primarily focus on startups in Nigeria, Kenya, South Africa and Northern Africa, and is headed by a founding team with a robust investment track record.
In Soyombo, who is also the Co-Founder of LeadPath Nigeria and Bluechip Technologies, the team has over 10 years of experience of early stage investing, with a portfolio of 33 African tech startups including Mono, PiggyVest, Spleet, Migo, TeamApt and Paystack.
During his time as an investor, Soyombo's portfolio has raised over $70m, ranging from pre-seed to Series A, and he has also overseen two secondary and one primary exits.
Voltron Capital's Co-Founder, Abe Choi, has also invested in 15 tech startups – two of which have been exited and collectively, the founders' existing portfolio spreads across a vast range of sectors including finance, energy, logistics, retail and education.
Speaking on the launch of his new firm, Olumide Soyombo, Co-founder at Voltron Capital, says "Voltron Capital is the beginning of another incredibly exciting journey for Abe and I, but it is also a celebration of the road Africa's entire tech space has travelled to-date."
Soyombo was an early investor in Paystack, the fintech company that exited to Stripe in October 2020. The exit and subsequent liquidity event revealed a maturing in the African tech market, validating early investment decisions. His work in corporate Nigeria has also allowed him to access non-traditional capital for the tech VC ecosystem.
Soyombo continues, "We hold a track record of identifying and supporting some of Africa's most high-growth startups to-date with capital at pre-seed stage and also hold long-established relationships with corporates and regulators, which can make what can often be a difficult path for African startups much smoother.
We want the next wave of African tech success stories to not only make an impact on the continent, but to be truly global; through Abe's strategic connections to the USA, we're confident we can provide our portfolio with the best possible opportunities to achieve this through our US and global network. "
Despite total funding for African tech startups passing the $1bn mark last year, according to Briter Bridges, more than half of these deals were attracted by a select group of late-stage startups, leaving numerous early-stage tech firms competing for a limited share of funds.
According to the IFC, 82% of African tech startups face major problems in accessing capital with insufficient seed funding and a lack of angel investors, some of the most prominent issues mentioned.
With Africa's internet economy projected to contribute over $180bn by 2025, emerging tech companies are set to play a crucial role in unlocking this value across the continent's key verticals.
However, without early-stage funding, many of the startups primed to drive this growth are missing out on vital capital to support their early operations and generate revenue, which is a key requirement for securing later rounds of funding and larger scale.
The end result of this could not only impact the immediate lifespans of these businesses, but also result in a major loss in value for Africa's consumers, wider tech ecosystem and ultimately, its economy.
[BREAKING] Only Dangote, BUA, Golden can Import Sugar – FG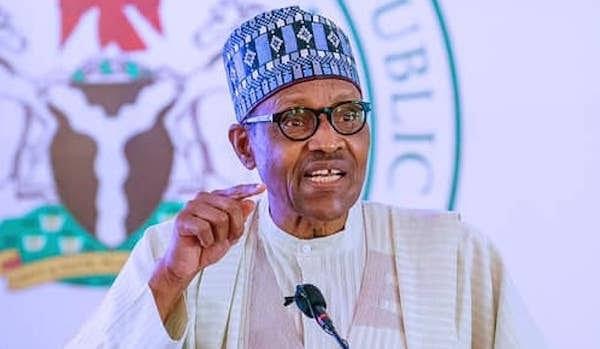 The Central Bank on Nigeria has restricted the importation of sugar into the country to three companies: BUA Sugar Refinery Ltd, Dangote Sugar Refinery Plc, and Golden Sugar Company.
The CBN stated the reason the three companies were the only ones allowed to import sugar into the country is because of their notable contribution to the backward integration programme introduced by the Federal Government.
It added that henceforth, no company outside the aforementioned three should import sugar into the country.
This was disclosed in a circular issued on Friday by the bank's Director, Trade and Exchange Department, Dr Ozoemena Nnaji, with reference number TED/FEM/PUB/FPC/01/006.
M-KOPA Expands To Nigeria, Appoints Babajide Duroshola As New Country General Manager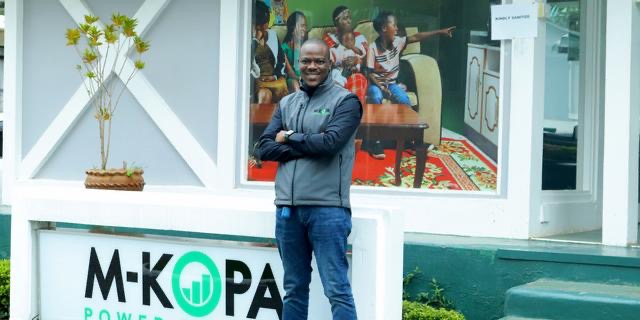 M-KOPA, the leading connected asset financing platform, today announces it has officially expanded to Nigeria. To lead the Nigeria team, M-KOPA has named Babajide Duroshola as the new General Manager.
A part of the tech company's broader expansion strategy, the move into the Nigerian market signals M-KOPA's focus on offering millions of underbanked customers across Sub-Saharan Africa access to life-enhancing products and services such as smartphones, solar lighting, energy-efficient televisions, fridges and digital financial services via its financing platform. 
The company recorded pilot sales of over 20,000 devices in Lagos, and is rapidly expanding into states across the country, including Oyo.
M-KOPA has partnered with Airtel and Samsung to enable access to smartphones and broader digital connectivity. Through M-KOPA's pay-as-you-go financing model, customers have instant access to quality 4G smartphone handsets, while building ownership over time through flexible micropayments. 
Mayur Patel, M-KOPA's Chief Commercial Officer, added, "Nigeria is an exciting market for M-KOPA to be expanding into. It presents an opportunity for us to bring the power of our financing platform to serve more underbanked customers, who otherwise would not readily have access to smartphone devices.
Additionally, through our strategic partnerships and end-to-end solution, we are best positioned to address mobile operators' key challenge to convert consumers from 2G/3G networks to 4G.
"We've had great success in our pilot by combining the best of what we've built as a multi-market company with a willingness to localise and adapt our offering to the unique needs of Nigerian consumers. As we scale our presence across the country, we are excited to welcome Babajide on board.
He is an exceptional leader with broad cross-functional experience and the ideal candidate to drive the growth of our team in Nigeria as we expand M-KOPA's footprint on the continent."
Having worked across startups, technology, banking and consulting for over a decade, Babajide joins M-KOPA from motorcycle ride-hailing platform SafeBoda Nigeria, where he was responsible for the overall business as Country Director. His career before SafeBoda included Community Manager, Technical Talent at Andela. As Country General Manager, Babajide will be responsible for leading M-KOPA Nigeria with a rapidly growing team of 50 people, expanding partnerships and scaling operations across the country.
Commenting on his new role as General Manager, Babajide Duroshola said: "Already, we have seen firsthand in Nigeria how smartphone financing is a driver of business growth and by increasing access to life-improving devices, M-KOPA has been able to deliver enormous opportunities for innovation and tangible impact within the communities it works. It is a great honour for me to be joining and advancing M-KOPA's mission in Nigeria and I look forward to being an integral part of such a talented global team"
Founded in 2011, M-KOPA pioneered and kick-started the wider pay-as-you-go solar market in Kenya. In 2019, M-KOPA launched smartphone financing and has since expanded to one of the world's most advanced connected asset financing platforms. To date, the company has provided over $400 million in financing that has enabled over 1 million customers to access their products and services, and sold over 1 million PAYG solar systems and 500,000 smartphones to customers in Kenya, Uganda and Nigeria.