UK Envoy calls for peaceful process as Lagos State holds LG Poll today
By Ikenna Oluka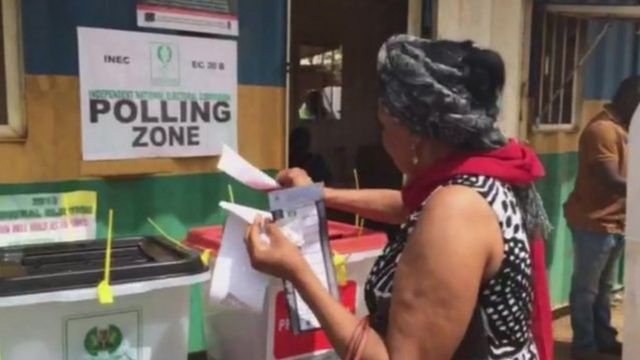 The UK Deputy High Commissioner in Lagos, Ben Llewellyn-Jones has called for a peaceful and credible electoral process, ahead of the forthcoming Lagos State Local Government elections scheduled to hold on the 24th of July 2021.
The LG polls hold in 20 Local Governments and 35 Local Council Development Areas, LCDAs and into the offices of chairmen, vice-chairmen and councillors in the state.
The UK Deputy High Commissioner spoke with the APC State Chairman, Alhaji Babatunde Alade Balogun and PDP State Chairman – Engr. Deji Doherty, on Wednesday 21 July about the importance of a free, fair, credible and peaceful elections process.
During the discussions, the UK Deputy High Commission said: "I'd like to encourage all parties to ensure that the electoral process of the local government elections on Saturday 24 July 2021 in Lagos is both peaceful and credible. Everyone who has registered should be able to vote, and all votes should count. The process must be seen to be free and fair.
"Ahead of 2023 elections, the UK has continued to offer a broad range of support to Nigeria's democratic process, and support for civil society monitoring, working with organisations such as YIAGA Africa, which champions the Not Too Young to Run movement in Nigeria. We hope to see more young people participate, and constitutional amendments that can make it easier for women to get involved in politics and to vote."
​A Mistake in 2023 Will Ruin Any Hope Left of Nigeria as a Nation
Article by Hashim Suleiman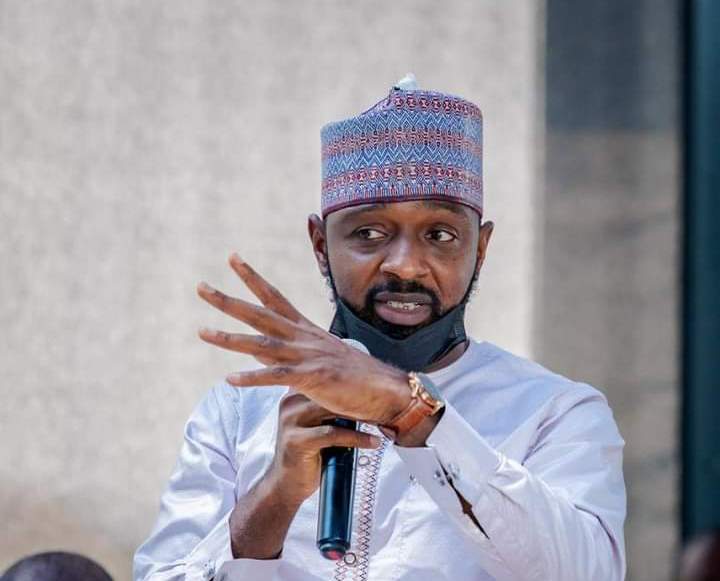 At 39 years of age, I have been privileged to have obtained 16 years working experience non-stop and these years are spread around all the geopolitical zones of the country and those who know​​ me know I'm open minded enough to mingle deep into people I come across with a view of integrating and enriching my life living strategies and skills.
This makes me loaded enough to understand the demography of Nigeria as well as a fair understanding of the likely outcomes of events related to national development. In these years, I equally made mistakes owing to certain misconceptions and the outcomes of it have added to my experiences.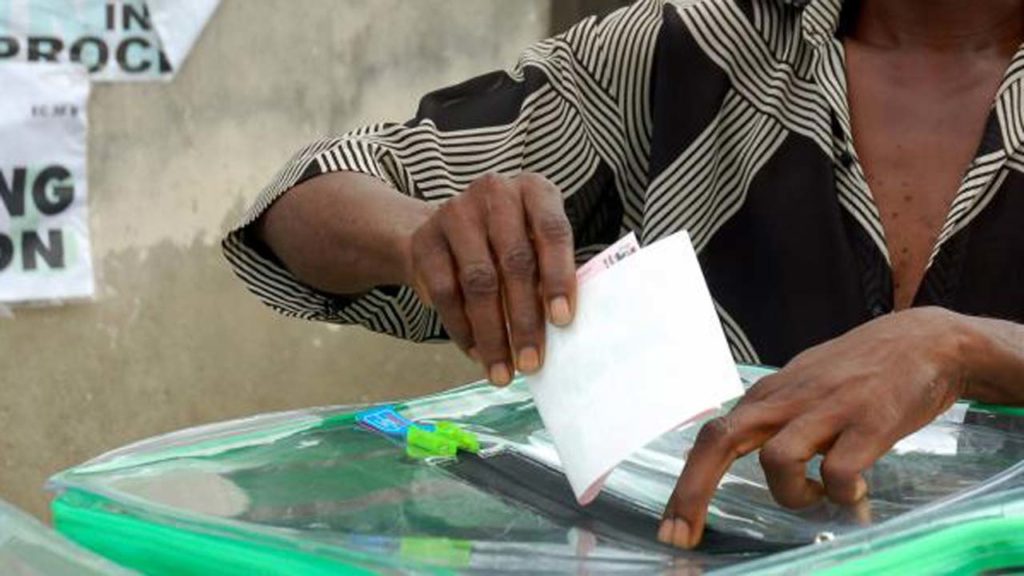 The key tool to ensure such development of a country in a democracy is politics and the understanding and/or lack of it determines the stability that would create a room to develop or not. However, the participation in politics has over the years been tainted by economic insecurities and greed to the point where people appear to have not learnt any mistakes regarding the choices they've made but I also understand that the opinion of the majority of voters are decided by the elites who control them by way of economy, belief and tribe and the question will now be whether these elites have seen the writing on the wall regarding the likely outcomes of 2023 or not?
The key among the problems of the nation at this period is disunity but those who are comfortable in their corners are blinded to see any problems with this and we should remind them.
The insecurities happening all over the country are a result of decayed morals and disunity and nothing more. When so much hatred has been disseminated into people to the extent that it has become a habit, what do you expect the offspring of such individuals to be, also full of hate and such hate has led to mutual suspicion over the time and finally to killings and unrest.
No part of the country is isolated from this problem and has the potential of graduating from inter communal to inter country if not managed well because at the moment, no one is talking about it except some of the candidates and it resonates with me. 
Some people mistake infrastructural development as the real development but it is too much love for luxury and enjoyment that makes them see it like that. A country like Gambia does not have as much infrastructure as Nigeria but the Europeans consider it as their best destination for vacation as against Lagos or Calabar that have the same beaches but lack security, sanity and serenity.
So they get enough FOREX to carry out their economic activities while we're here and break off it. This should amplify the need for peace and unity. 
We are now faced with elections around the corner and the arguments appear as some have forgotten or don't know about these very serious issues and are about making same mistakes, now let me break down what a mistake would do to eroding any hope left of a country called Nigeria, I would have added United country but the reality is Nigeria is not United as this moment, the cracks and red flags are too glaring for anyone to see. 
Anyone who votes you based on some creed or personal expectations will naturally develop a sense of entitlement and once such expectation do not start to come in the first three months of administration, agitations start and ego will not let the president who was insincere enough to use divisions to win to agree to correct those perceived injustices and trouble starts, this is in addition to the so many that are currently on the ground and then your guess about the state of the nation will be as good as mine- CHAOS. 
Therefore, more than ever before, Nigeria only needs competence, experience and a nationalist who genuinely believes in the oneness and indivisibility of Nigeria and such person who comes with this has to also come with clean hands from day one and not any form of skewed tendencies and whether the voters understand this or not remains to be seeing in the coming days but the word of caution must be sounded!!! 
May God bless our dear and beloved country Nigeria, some of us have a passion for her wellbeing!! 
Hashim Suleiman writes from Abuja. He can be reached via [email protected]
Nigerian Actor and Politician Kenneth Okonkwo lashes out on the PDP and APC presidential candidates for not adhering to rules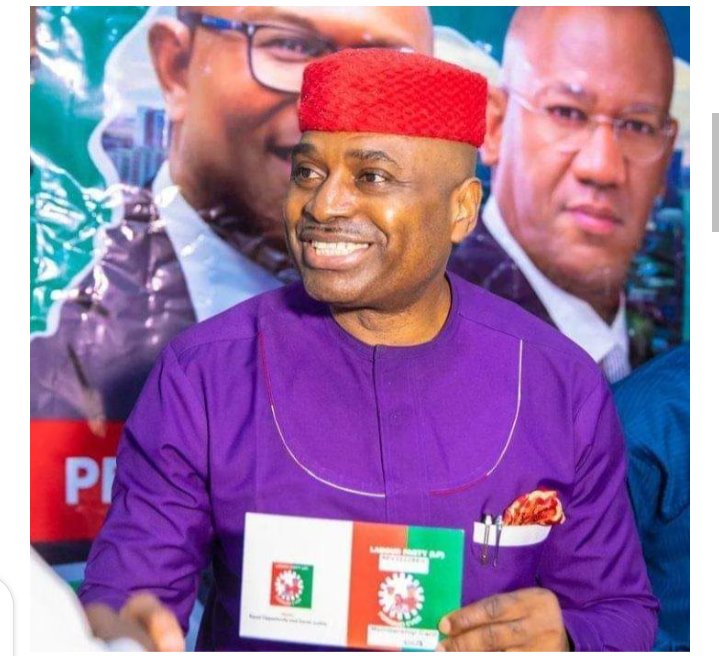 The Nigerian Actor and Politician, Kenneth Okonkwo has slammed the APC's and PDP's Presidential candidates for not implementing the major rule involved in running for presidency, which is being very physically very active in the activities involved to show that they are sound in their mind and body. For example, He stated that none of the mentioned party's candidate have gone for interviews which means the citizens don't even know what they have in mind and plans for them.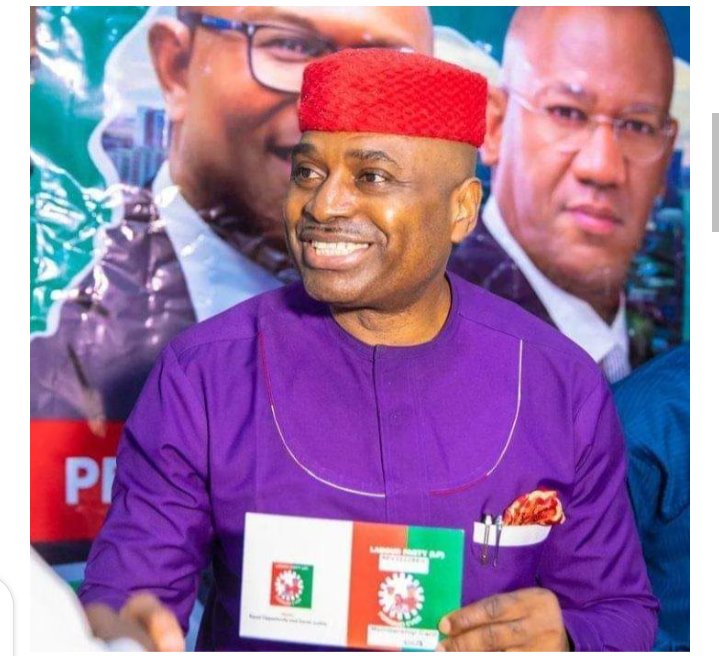 The Actor who had been a member of the All Progressive Congress party all the while, just recently resigned from it to join the Labour Party. In his interview, he stated that he can not be in a party where it's candidates are unaware of their responsibilities based on the written manifestos that's usually laid down for them. He further made it clear that they lacked structure so he had to move to a party that knows and stands with and for their structure.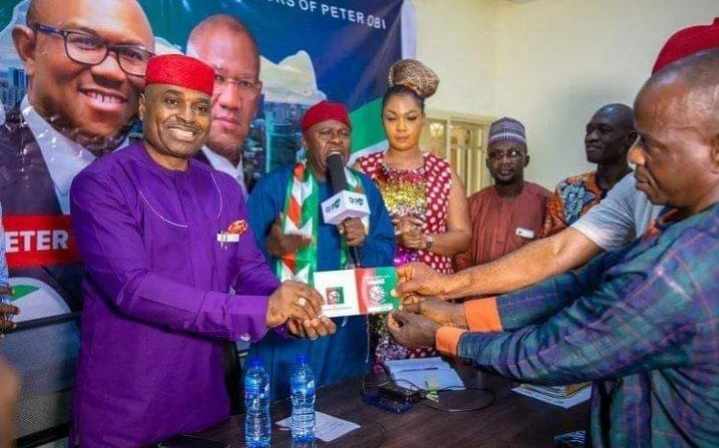 He calls Peter Obi the only greatest marketer of his brand.
Watch the video of all he had to say below and tell us what you think about his opinion.
Read also: We Will Declare Northern Independent If PDP or APC give Igbo man Tickets – Arewa
Group celebrates Obiano at 67, lauds sterling developmental strides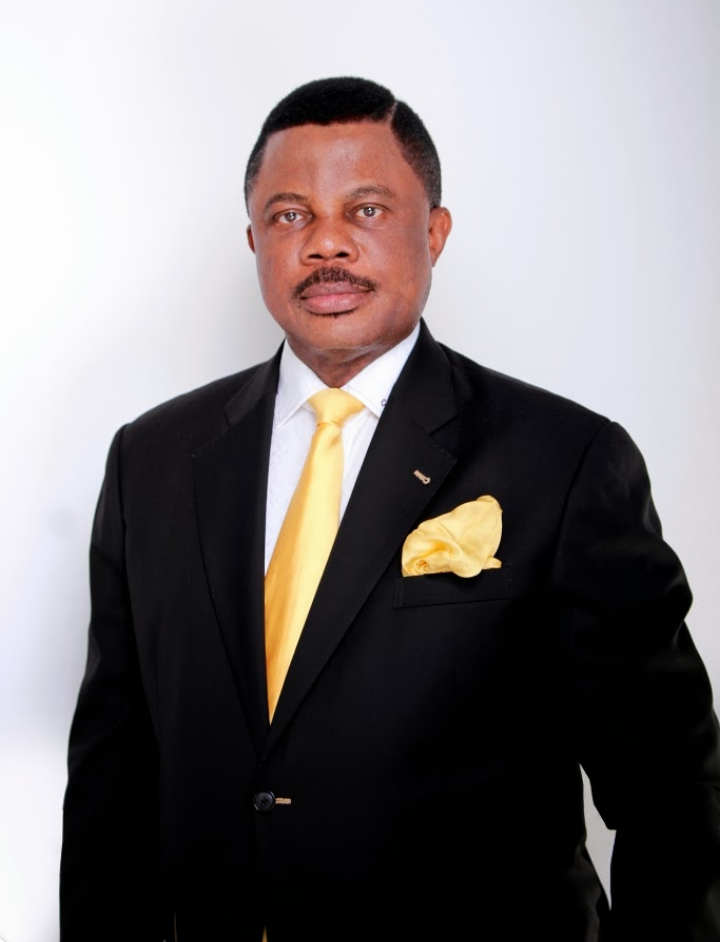 FORMER Governor Willie Obiano has been commended for his quiet leadership and sterling achievements while in office as Anambra State chief executive.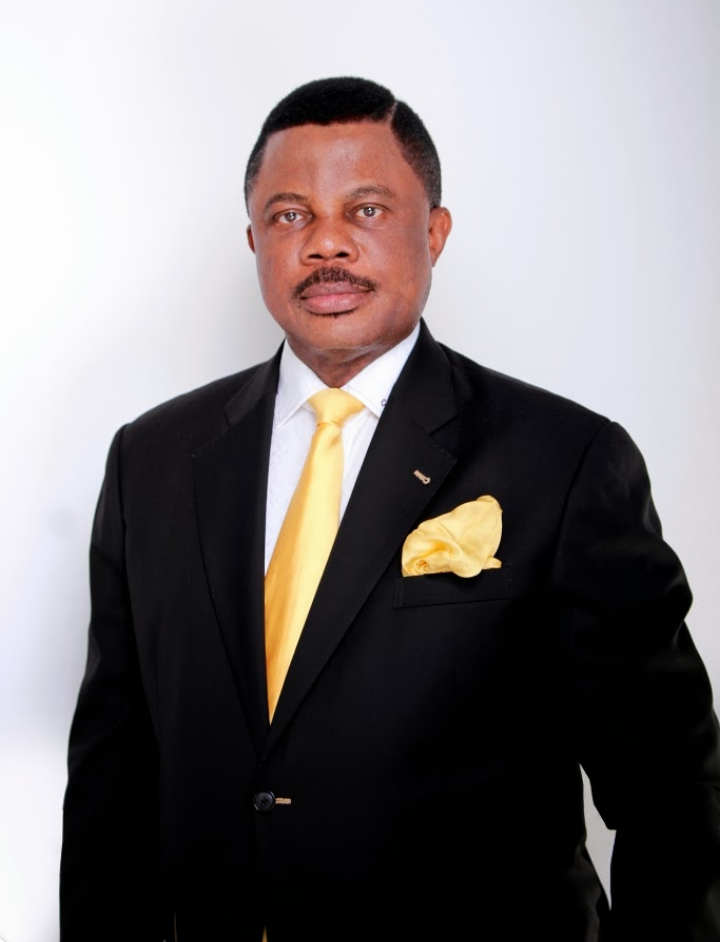 Making the commendation during the celebration of the former governor's 67th birthday recently, Anambra Development Union  enumerated 67 signature projects delivered by the Obiano administration in the state.

 The socio-political group recalled that the former governor, fondly called 'Akpokuedike', demonstrated commitment to and genuine love for the people, the state and Nigeria in general.

 In a written address on the occasion, which was presided over by Alex Osaemeka and Chukwuka Udeokeke, ADU listed the 67 impactful projects that Obiano initiated and completed to include the first flyover in Awka, the state capital; the first digital databank for Anambra farmers and active situation room for progress monitoring and evaluation; introduction of Anambra rice; as well as introduction of the state's brand signature with a new anthem, logo, core values and colours.

 Praising the Anambra Rice brand, which has been described as the best in Africa, ADU said it is gratifying to note that Chief Obiano did not make much noise about his achievements while in office.

"As we celebrate Akpokuedike today and many years to come, may we never forget that His Excellency tarred over 1,000 kilometres of roads in the state, was first in integrating social media and e-Governance, and was the most tolerable to rants, attacks and insults that come with leadership.

  "His Light-Up Anambra initiative reinvigorated nightlife in the state, thereby creating a 24-hour economy, built the International Convention Centre in the state, and restored the dignity of our traditional institutions by putting a stop to the idea of inviting and arresting monarchs by the Nigerian police, and gave them brand new Innoson vehicles."

 Osaemeka, who is a development expert, remarked that by making Anambra the first state in the South East and second to Rivers in Nigeria in the Fiscal Sustainability Index, Obiano remains the state's unsung hero.

 "With that singular feat in FSI, the former governor outperformed Lagos, Kano and 32 other states, just as he was able to offset N1.8bn of pension arrears, while maintaining regular monthly payment of salary, in line with his promise to deliver on physical and human infrastructure," he stated.

Obiano, a native of Aguleri in Anambra East Local Government Area of the state, was born on August 8, 1957 and served as governor from March 17, 2014 to March 17, 2022.

 Before his election into office as governor, he had worked with two top Nigerian commercial banks, First Bank and Fidelity Bank, and excelled as a top flight auditor and risk analyst. He also had a stint with Shell Petroleum Development Company. 

   It was based on his excellent service record that the people of Anambra beckoned him to serve the state as governor after his retirement from Fidelity Bank as Executive Director.