Upperlink achieves PCIDSS certification, set to re-enact retail payments across Africa
By Sandra Ani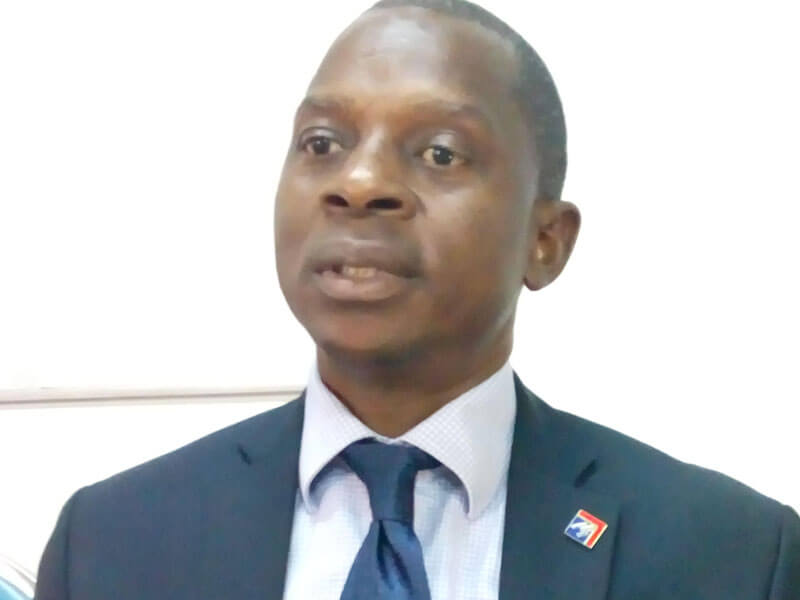 Upperlink, a payment solution service provider (PSSP) has announced it has obtained the Payment Card Industry Data Security Standard (PCIDSS) certificate.
Through this the firm is ready to own and deploy its Payment Gateway and make it ready to service retail markets across the five African countries where it operates.
According to a statement signed by Segun Akano, the managing director and chief executive officer, the firm has been a leading aggregator with the Nigeria Inter Bank Settlement System (NIBSS), relying fully on the security and solid infrastructure of NIBSS alone.
Having stabilised its services with NIBSS which focuses on account-to-account transfers through which the firm have built enterprise applications for government and corporate institutions in Nigeria, "we intend to do more for Nigerians and other Africa countries with card payments which can address the needs of the retail markets", Akano said.
Through Upperlink's compliance with the rigorous PCI standard, customers using its payment services to route mission-critical applications "can be assured that their information security is maintained at the highest level and has been independently validated", he added.
He reiterated that the PCIDSS certification is an attestation that the company's process adhere to the international security standards in the payment industry, and that it maintains payment security which is a requirement for all entities that store, process or transmit cardholder data.
"We have embarked on this journey with customer protection and satisfaction in view. Our numerous clients are assured of the prevention of data breach, data privacy and security. With the PCIDSS, we have consolidated our position in the electronic collection and electronic payment space across the sub-Saharan Africa", he said.
The PCIDSS is a set of industry-mandated requirements for any business that handles, processes, or stores branded cards types from the major card schemes.
It was developed to protect consumers and their data whenever and wherever they make online payments.
The security requirements is maintained by the Payment Card Industry Security Standards Council, which was founded in 2006 by American Express, Discover, JCB International, MasterCard and Visa Inc.
The standard applies to any organization that stores, transmits or accepts cardholder data.
Akano explained that by complying with the arduous requirements of PCIDSS, Upperlink provides its customers with an independent and industry-accepted security review of processes, policies, and infrastructure and software development methodology.
"We are happy and ready to serve our customers from our fully PCIDSS compliant infrastructure. The team have put in an enormous work to achieve this capability. It gives us the capacity to serve our customers excellently. It is a proof that we are providing the most secure and reliable payments services to meet their business and individual needs," Akano said.
PCI compliance has six core objectives. These include to build and maintain a secure network, protect cardholder's data, maintain a vulnerability management programme, implement strong access control measures, regularly monitor and test networks and maintain an information security policy.
These objectives are maintained through a set of strict regulations merchants and payment service providers must follow to collect and transfer credit card information.
Upperlink guarantees all of the set objectives to deliver.
Buhari's Government Budgets N104 billion For Purchase, Maintenance Of Generators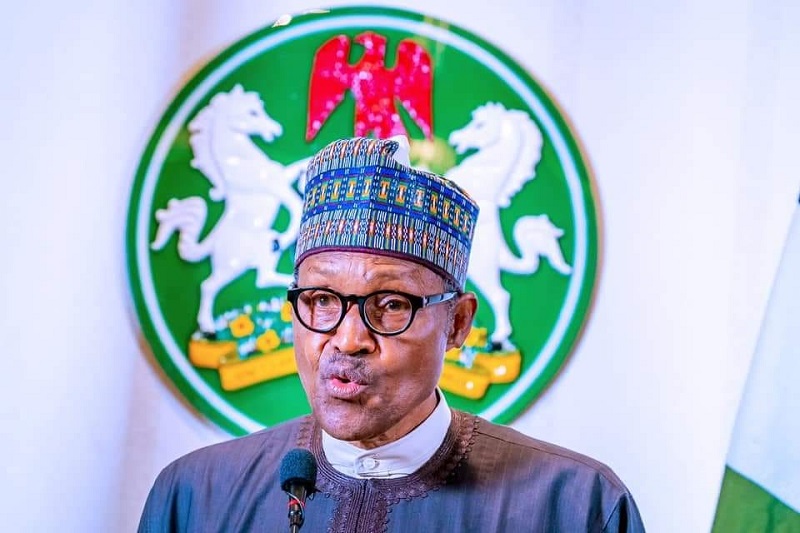 The Federal Government has budgeted an estimated N104 billion on purchasing generators, fueling and servicing them for Federal Ministries, Departments and Agencies.
This is contained in the 2022 budget proposal presented to the National Assembly.
Ministry of Finance, Budget and National Planning set aside N82.03bn for generators, which amounts for 80 percent of the entire budget, making it the ministry with the lion's share of the budget for generators.
When it comes to agencies, the budget also shows that the Federal Inland Revenue Service is the agency with the highest budget for generators. The agency earmarked N250m for maintenance, N1bn for fueling the generators and N550m for purchasing new ones, given a total of N1.8bn.
The Nigerian Army has the second highest budget for generators having earmarked N971.7m for generator fuel alone.
The Nigerian Maritime Administration and Safety Agency has the third highest budget for generators at N946m.
The Department of Petroleum Resources set aside N118.7m for maintenance, N666.8m for generator fuel and N120m for the purchase of generators in its offices in Sokoto, Kano, Makurdi, Yenagoa, Ilorin and Umuahia, bringing it to a total of N905.5m.
The agency with the 5th largest generator budget is the Nigerian Ports Authority which set aside N798.2m for the maintenance and purchase of generators.
Chartered Institute of Bankers Reveal How To Make Naira More Stronger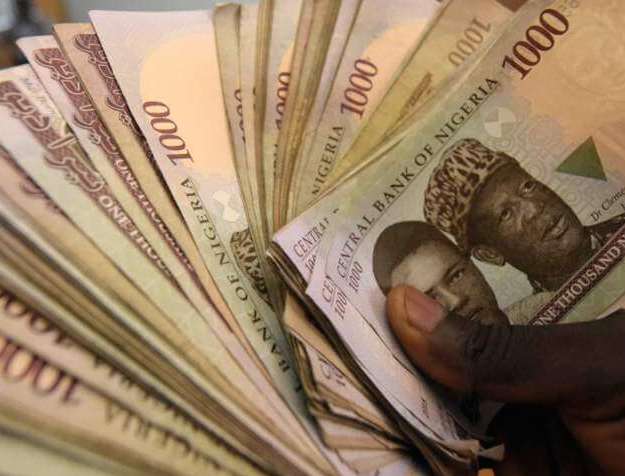 Nigeria must produce locally and export the products to gain foreign exchange in order to strengthen the depreciating Naira, the President of Chartered Institute of Bankers has said.
This was disclosed in an interview with the media in Ibadan on Monday, according to Punch.
Dr Bayo Olugbemi said that Nigeria relied too much on imported commodities and had very little to export, which is a core reason for the naira's constant depreciation.
Naira falls sharply across forex markets despite 32% increase in dollar supply
Exchange rate gains further at official market despite fall in forex supply
What the CIBN President is saying
He said that Nigeria needs to diversify into other sectors of the economy and cease depending on oil as a source of revenue and foreign exchange.
He said, "What we need to do to increase the value of naira is to produce goods for export. We have been sending our oil abroad for them to refine and bring it back to us at higher cost. So, we need to start refining it in Nigeria.
"When we refine in Nigeria, we will spend less foreign exchange. When you have few forex chasing goods and services to be imported, of course, the value of the naira will go down. Face the real sector and let's diversify our forex earner. Let's go to other sectors of the economy like agric."
He advised Nigerians, especially farmers and manufacturers to begin to produce high-quality goods and services that will be good enough for exports so as to be able to attract foreign exchange into the country.
"Produce goods and services that will be exported and bring dollars in instead of sending dollars out," he said.
FSD Africa Backs Fintech Pioneer To Build Platform To Access Carbon Markets
FSD Africa, the UK Government's flagship financial sector programme in Africa, is making an initial investment (£650,000) in a highly innovative digital solution connecting carbon credits from small-scale green projects across the global south to international buyers. The investment will deliver funding through the test phase of the solution being developed by Nick Hughes, who led the development of Africa's revolutionary mobile money service M-PESA.
Hughes is co-founder of 4R Digital, a green fintech start-up developing financial solutions for a range of business partners committed to climate positive projects in Africa spanning distributed solar energy, electric mobility and nature-based schemes. 4R Digital is building a solution that connects these projects to investors looking to offset greenhouse gas emissions at the same time as supporting locally-led climate action.
Voluntary markets allow individuals, organisations or governments to offset their greenhouse gas emissions by purchasing credits from projects that prevent, reduce, or remove an equivalent level of carbon. However, the markets are currently dominated by large-scale projects such as wind farms and waste-to-energy plants while smaller players struggle to complete the complex and costly process of verifying the emissions they have helped avoid or absorb. 4R Digital's Carbon Value Exchange (CaVEx) is being developed in response to this challenge.
CaVEx leverages technological innovations such as the Internet of Things (IoT) and machine to machine connectivity to remotely monitor tiny levels of activity by connected devices such as solar pumps and e-vehicles and to calculate their impact on carbon emissions.
By pooling and aggregating these data, the platform centralises verification of emission reductions, significantly cutting the cost for these projects to issue high quality carbon credits. The exchange also enables micro-payments from the sale of carbon credits to be digitally transferred direct to the individuals involved in the projects, increasing the flow of capital to locally-led initiatives that both combat the climate crisis and support incomes in developing economies.
To ensure the exchange meets international standards for verification, 4R Digital will engage an expert third-party organisation to audit the system. This evaluation will give purchasers confidence that each carbon credit they buy translates directly into an equivalent reduction or removal.
Over the last year FSD Africa has been working with 4R Digital to test the feasibility of using digital technology to open up access to climate finance, committing £250,000 in grant funding. It has now approved a further investment of £400,000 in the form of a convertible grant to enable 4R Digital to build a functioning version of the platform around several use cases, bringing the total investment to £650,000.
The investment is one of a number of new initiatives by FSD Africa as part of its increased focus on green finance. By working with partners to develop robust regulatory and policy frameworks FSD Africa aims to strengthen the continent's capacity to tap into the growing pool of international ESG funds whilst also building a pipeline of investable and scalable projects that are aligned with a low-carbon and climate-resilient future.
Nick Hughes, Managing Director of 4R Digital, said:
"There are many projects that simply cannot access climate finance because of the overhead costs associated with the processes involved and concerns on the 'buy side' about the accuracy of credit sources. Advances in digital technology and connectivity let us remove barriers on both sides and ultimately enable more finance to flow to worthwhile initiatives in the global south. We're pleased to move this from concept into pilot with partners who are committed to seeing real action on the ground".
Juliet Munro, Director, Digital Economy at FSD Africa, said:
"This investment is a demonstration of the important role development finance can play in providing early-stage funding for high-risk, high impact projects that would otherwise struggle to find the necessary capital.
"It is illogical that Africans highly exposed to environmental change find themselves barred from carbon markets intended to fund our fight against the climate crisis. 4R Digital is developing a revolutionary solution with the potential to throw open international sources of finance for entrepreneurs, farmers, and small businesses in developing countries. The early-stage funding FSD Africa has committed so far will enable it to take the next step of its journey, delivering a viable product to demonstrate its enormous potential and opening the way for private finance to play its crucial role".