Government scales up support to protect world's oceans with £16.2 million funding for marine recovery
By Sandra Ani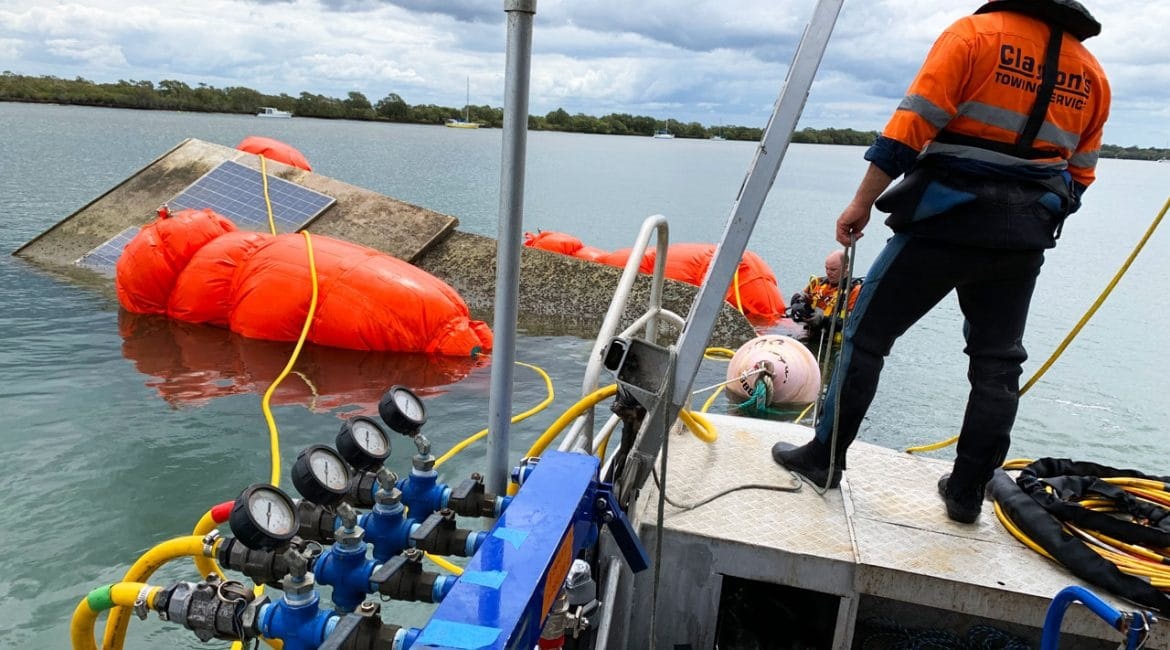 Blue Planet Fund delivers £16.2m for five programmes to tackle climate change, restore ocean health and reduce poverty in developing countries, including Nigeria.
New partnership programme launched providing UK's world-leading science expertise to address pollution and help manage marine protected areas
Pledge to prevent the extinction of vital coral reefs in the Caribbean, Indian Ocean, Pacific and Southeast Asia
Projects to tackle climate change and protect the world's oceans have been given a major boost with the first £16.2 million of funding from the UK's £500 million Blue Planet Fund announced on Thursday.
The programmes, financed from the UK's overseas aid budget, will increase marine protection, tackle plastic pollution in Nigeria, Ghana, Indonesia and Vietnam and the decline of global coral reefs, as well as using the UK's world-leading expertise to help respond to marine pollution disasters such as the Xpress Pearl in Sri Lanka.
The ocean is a critical carbon sink which every year absorbs almost a third of global CO2 emissions.
Around the globe, the ocean supports the livelihoods of one in every ten people, including some of the poorest and most vulnerable.
In the run up to the UK hosting the COP26 climate talks in November, the government is working with developing countries to take action to protect and restore our oceans.
The projects receiving funding include the launch of a new UK-led programme which will help developing countries partner with the UK's world-leading scientists to better manage marine protected areas, and improve our understanding of the impacts of climate change and contaminants in the ocean.
Environment Secretary, George Eustice, said: 
"The UK is a global leader in marine protection and will continue to advocate for ambitious climate and ocean action at COP26 this year. Our shared ocean is a vital resource and provides habitat to precious marine life, as well as supporting the livelihoods of one in every ten people worldwide.
"The Blue Planet Fund will support many developing countries on the front line of climate change to reduce poverty and improve the health of their seas."
Marine pollution, including plastic pollution, is a significant pressure on the marine environment – not only does it threaten key species and ecosystems in the world's ocean, it also affects the health and livelihoods of those living in coastal regions.
A share of the £16.2m will also go towards the expansion of the Global Plastic Action Partnership (GPAP)'s pioneering work in Nigeria, Ghana and other developing countries and facilitate a united effort against plastic waste globally.
Since its launch in 2018, GPAP secured a commitment by Indonesia to reduce 70% of mismanaged waste by 2025 and a commitment by Viet Nam to reduce marine plastic waste by 75% by 2030, among others.
Head of Climate Change and Energy, West Africa, Sean Melbourne, said:
"The Global Plastic Action Partnership (GPAP) is a multi-stakeholder platform that aims to shape a more sustainable and inclusive world through the eradication of plastic pollution.
"Through its impartial global and national platforms, it is uniquely equipped to bring together public, private and civil society leaders to develop joint solutions to the plastic pollution crisis that are both pragmatic and ambitious. I'm delighted that Nigeria has recently joined Ghana to begin pioneering this vital work in West Africa."
The UK is also leading calls for a new global '30by30' target to protect at least 30% of the land and at least 30% of the ocean by 2030.
Over eighty countries, including Nigeria and several other West African states, now support the marine protection target, and the Blue Planet Fund will help make sure that 30by30 becomes a reality.
Gokada Expands Into Ibadan And Moves Towards Resuming Ride-Hailing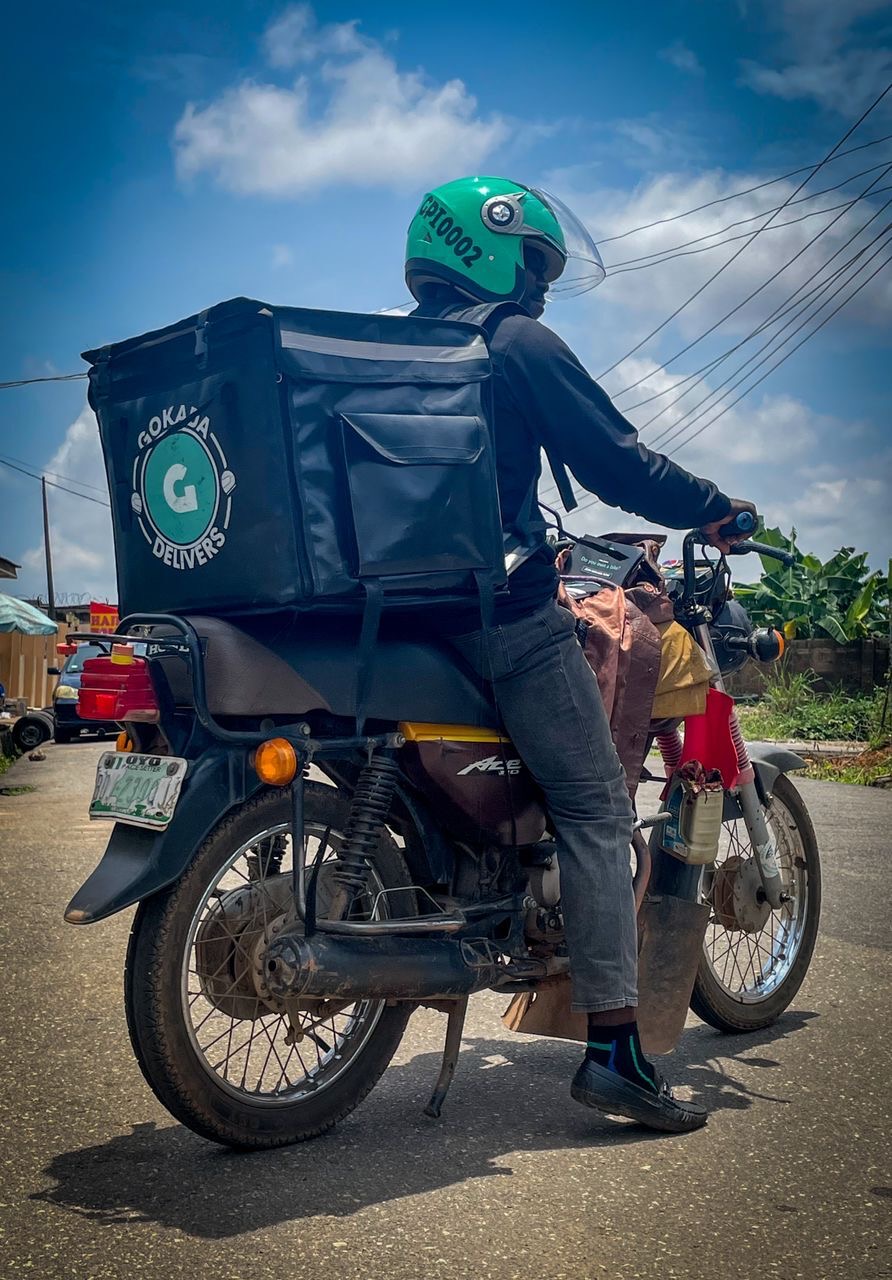 Gokada, the Nigeria-based last mile delivery, logistics and transportation start-up has launched in Ibadan following consolidated growth in Lagos.
Following the recent successful launch of its Super App and as part of its expansion strategy, the company is rolling out operations in Ibadan across its food delivery (GFood) and logistics services (GSend), with plans to resume ride-hailing (GRide) and e-commerce (GShop) later in the year.
As one of Nigeria's crucial commercial centres with a close proximity to Lagos, Ibadan offers significant demand for Gokada's unmatched last mile delivery services. The move will generate thousands of jobs for riders who can now serve the thousands of businesses that require access to a seamless last-mile logistics network in the city.
The expansion into Ibadan will also allow Gokada to build on its surging numbers of G-partners, which is a popular initiative to bring additional riders onboard who already own their own bikes, in addition to Gokada's existing G-pilots.
Having established a strong track record in Lagos, completing more than 1.5 million deliveries on behalf of 30,000 merchants, Gokada is focused on replicating its success in Ibadan.
The company has boarded more than 100 restaurants who can now offer delivery to their customers through the Gokada GFood menu in its Super App. Once the Super App is successfully deployed in a second city, Gokada will begin planning for further hubs in Abuja, Port Harcourt and Ogun.
This additional growth is being driven by Nigeria's e-commerce and last-mile logistics sector which is growing at 11% per year, boosted by recent changes in shopper behaviour and demand for last-mile delivery.
Commenting on the launch in Ibadan, Nikhil Goel, CEO of Gokada, said, "Since launching just a few months ago, the Gokada Super App has connected thousands of customers and businesses in Lagos and we are excited to bring our unparalleled service to Ibadan.
We want to continue catalysing the transformation of Nigeria's transport infrastructure through our ultra-reliable last-mile delivery solutions; and it is essential to have a solid foundation, particularly with our ever-improving technology, before deploying in a new location."
In the coming months, Gokada's license with NIPOST will enable its fleet to fulfill a cross-country logistics service, linking delivery between Lagos and Ibadan via a Super App for the first time. This opens up opportunities for merchants in both cities to expand their customer bases and tap into new areas of growth.
"We built the largest fleet of delivery riders in Lagos, and we want to do the same here in Ibadan, and offer so much more," added Goel. "Now we've reached a juncture where we can move forward with a rigorous expansion strategy that will potentially create entrepreneurial opportunities for thousands of riders to run their own 'businesses in a box'.
The changing business landscape of commerce requires reliable tech-enabled solutions, and while Gokada has come a long way in being part of the change, we're focussed on further growth across the country."
Since rolling out the Super App, available on Android and iOS, Gokada has recorded over 100,000 downloads and expects this growth to continue as they expand into some of Nigeria's key cities, providing the same reliable and seamless service for thousands more customers.
Abia State Squanders ₦2.2 Billion On Welfare – Report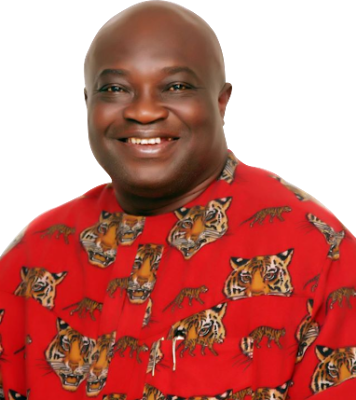 The Abia State government spent a whopping N2.2 billion on welfare outside of budgetary approvals, an equivalent of the state's internally generated revenue for two months, according to reports by The ICIR and The Mail.
The reports said Okezie Ikpeazu, spent N1.4 billion on vehicles in the Government House and Ministries, Departments and Agencies (MDAs) instead of N231 million appropriated in the revised budget.
The report also exposed illegal loan procurement above N11 billion by the state government.
The report detailed the questionable extra-budgetary expenditures by the offices of the governor, deputy governor, ministries of environment and solid minerals and the state's environmental protection agency.
The total extra spending by these four offices exceeded N14 billion.
An analysis of the 2020 Report of Accountant General with Financial Statements of the Abia State Government revealed that the Governor's Office purchased an unspecified number and undisclosed brands of vehicles for Government House and MDAs for N1.4 billion in 2020, the year of the COVID-19 pandemic outbreak.
In the breakdown tagged 'Purchase of motor vehicles for Government House and MDAs,' the report showed that N1.2 billion was spent on the item instead of N231 million appropriated in the revised budget.
Thus, the Governor's Office spent extra N969 million on vehicles without appropriation or approval by the state legislature.
The report also detailed curious extra-budgetary spending in the Governor's Office for 'welfare packages,' where a whooping N2.2 billion was spent against N1.5 billion budgeted.
Autochek Acquires ROAM Africa's Online Car Platforms Cheki Kenya and Cheki Uganda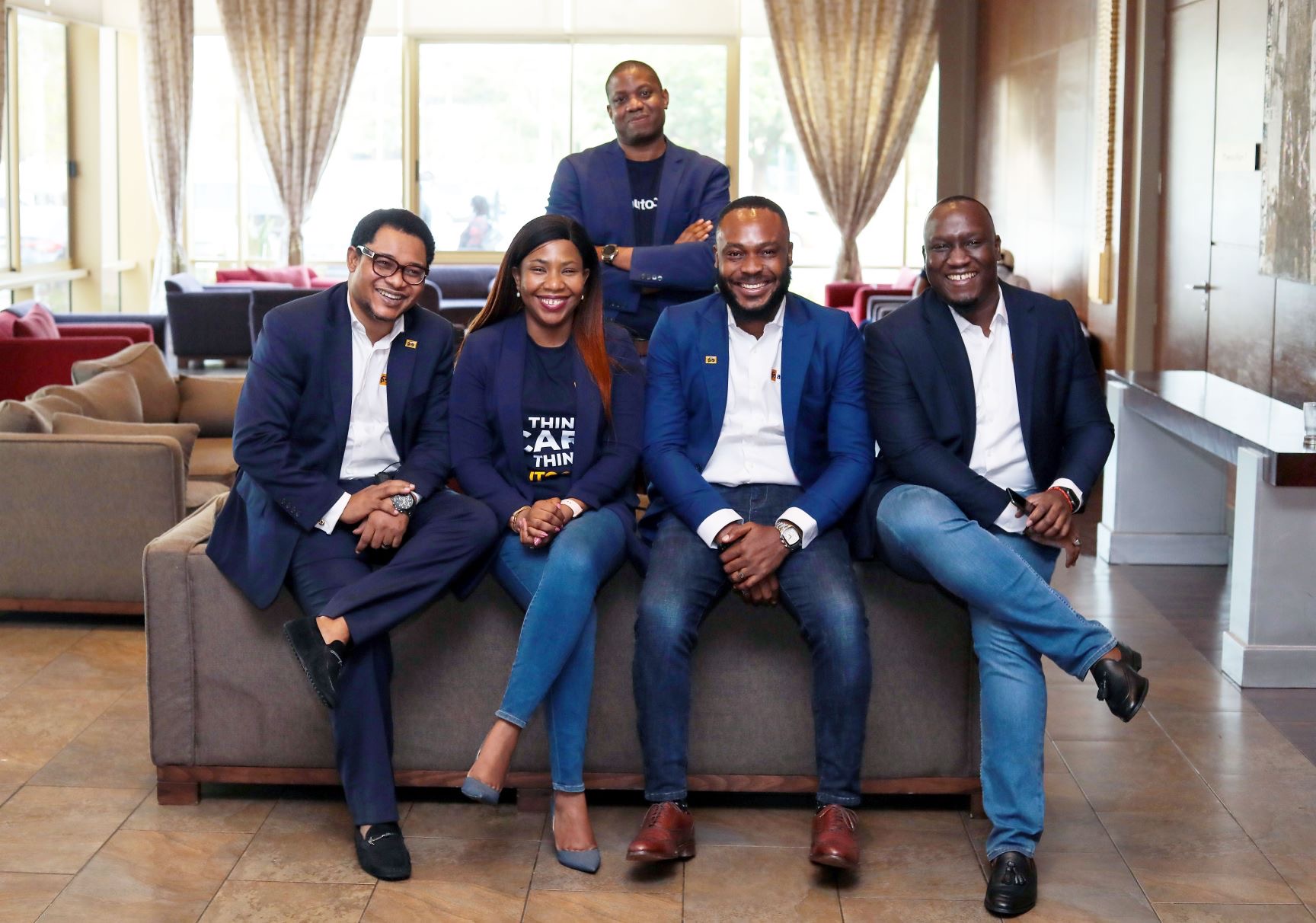 Autochek, the automotive technology company facilitating auto financing across Africa and ROAM Africa (Ringier One Africa Media) have entered into an agreement for Autochek to acquire automotive marketplaces Cheki Kenya and Cheki Uganda, as Autochek expands further into the African market.
The deal will be finalised within the following weeks and will see Cheki Kenya and Uganda's operations integrate with the wider Autochek operations. The move comes just one year after Autochek successfully acquired Cheki Nigeria and Ghana as part of its launch in West Africa.
Launched in 2020, and backed by notable investors such as TLcom Capital and 4DX Ventures, Autochek combines technology, underpinned by data analytics to deepen auto finance penetration across the continent. With a presence in Nigeria and Ghana, the company's 360-degree automotive solution also provides a strong network of after-sales services that preserves and eases vehicle ownership experience across Africa.
The acquisition of East Africa's leading online auto marketplace is the next step for Autochek as it expands its footprint in the region and continues its mission to provide seamless access to auto financing across the continent. Building on Cheki's 10 years of experience, Autochek is set to introduce additional technology solutions that will integrate the auto ecosystem as well as increase market adoption for auto loan financing. As part of the agreement, ROAM Africa will transfer ownership and operational control to Autochek.
Speaking on the acquisition, Etop Ikpe, Founder and CEO of Autochek, said, "The acquisition of Cheki Kenya and Uganda is an important milestone for us, and we are excited to be working with ROAM Africa once again, building on their achievements over the past years. ROAM Africa has an unrivalled track record of operating and scaling some of Sub-Saharan Africa's most innovative classified marketplaces and we look forward to leveraging on this solid business foundation"
"Autochek's mandate is to accelerate the ability of African consumers to access better quality and affordable vehicles by providing access to financing, while also derisking the auto lending process for financial institutions. We are long-time admirers and collaborators of the Cheki brand; following today's news, we intend to provide even more trust and transparency in East Africa's automotive sector, leveraging the unique networks we are now joining together."
Founded in 2010, Cheki Kenya has built a network of hundreds of dealers, more than 12,000 vehicles listed monthly and 700,000 monthly unique users on its platform with 80% plus year-on-year growth in the last two years.
Clemens Weitz, CEO of ROAM Africa, says, "Across the world, we see a new evolution of digital automotive platforms, requiring deep specialization. Specifically in Africa, we believe that Autochek is the one player with the best team and expertise to truly create a game-changing consumer experience. Our Cheki team has built a unique, market-leading brand and a truly remarkable business. Most importantly I want to thank everyone in the team who contributed to this success. Now we are excited to see that taken to the next level. Whilst this is good news for everyone directly involved, the ultimate benefactor will be African car buyers and sellers."
"For ROAM Africa, this deal is more than a very good transaction: It unleashes even more focus on the strategic playbook for our core businesses. We have a clear strategy that will further strengthen our leading marketplaces and invest into innovative product solutions. The opportunity is now bigger than ever, since the pandemic has vastly accelerated digitization across the continent. In the last two years, our businesses recorded unprecedented growth. Thus, our commitment to connect Africans to opportunities remains strong."
With credit penetration in Kenya at 27.5%, significantly higher than the West African market which stands at 5%, East Africa's growing market is positioned as a key auto financing hub and Autochek is now strategically positioned to scale as it becomes a pan-African player.
ROAM Africa remains committed to connecting Africans to opportunities and will focus on strengthening the autonomy of its existing portfolio companies across East and West African countries such as Jobberman.com in Nigeria and Ghana, BrighterMonday.co.ke, Brightermonday.co.ug, Expat Dakar.com, BuyRentKenya.com and others.