Beer Sectoral Group announces appointment of Baker Magunda as Chairman 
By Sandra Ani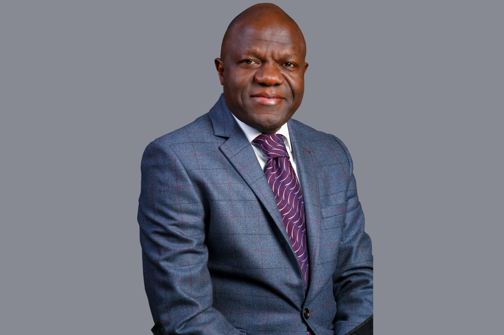 The Beer Sectoral Group (BSG), a section of the Manufacturers Association of Nigeria (MAN), has announced the appointment of Baker Magunda as Chairman of the Group with effect from 1st August 2021.
Baker Magunda replaces former BSG Chairman, Jordi Borrut Bel who has moved on from his position as Managing Director and Chief Executive Officer, Nigerian Breweries Plc, to take up new responsibilities within the Heineken Group.
The BSG is a trade association comprising beer manufacturers in Nigeria who are members of the Manufactures Association of Nigeria.
Its membership includes Nigerian Breweries Plc, Guinness Nigeria Plc and International Breweries PLC.
Baker Magunda is the current Managing Director and Chief Executive Officer of Guinness Nigeria Plc.
Prior to joining the Guinness Nigeria team, Baker was Managing Director of Diageo Ethiopia and the Indian Ocean Markets.
He gained his first degree in Economics at Makerere University in Uganda and Makerere University Business School.
He also attended IESE and Strathmore Business Schools for postgraduate studies in Business and Leadership.
Baker Magunda started his career in Sales and Marketing at Coca-Cola Sabco in 1991. He was made Head of Sales in 1996 before joining Diageo in 1999.
At Diageo, he served in several marketing roles before becoming Managing Director for Diageo's businesses in Uganda, Kenya, Cameroon.
Coca-Cola HBC Announces Commitment to Net Zero Emissions by 2040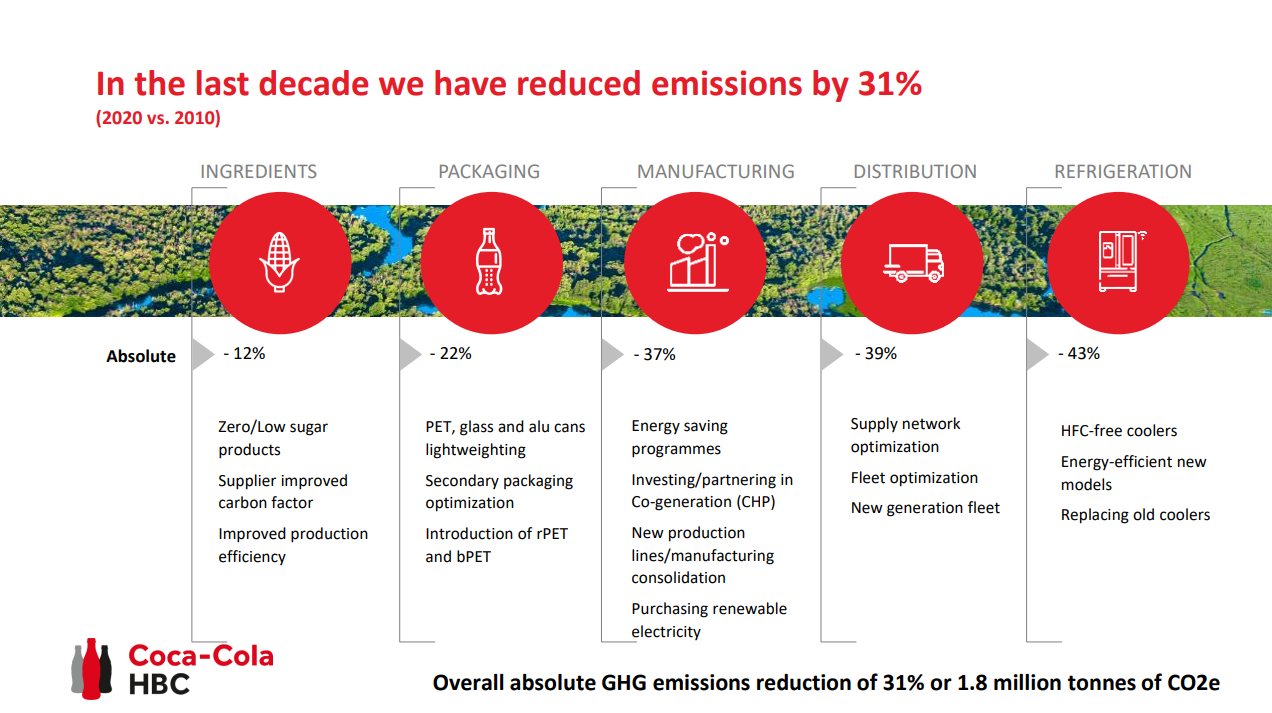 The Coca-Cola Hellenic Bottling Company (CCHBC), a growth focused consumer packaged goods company and the parent company of the Nigerian Bottling Company (NBC) Ltd.,has announced its commitment to achieving net zero emissions across its entire value chain by 2040.
The Commitment, which recently launched across 28 markets by the leading bottlers of the Coca-Cola brands, represents a bold response to the global concerns around climate emergency and its threats to the future of the planet.
The company aims to achieve this target through the adoption of several initiatives, including the investment of €250 million in emissions reduction initiatives by 2025; switching to 100% renewable electricity and low carbon energy sources; accelerating efforts towards low carbon packaging by increasing rPET use and adopting package-less and refillable options and removingplastics in secondary packaging., The company also plans to provide energy-efficient and eco-friendly coolers to customers, reduce emissions from agricultural ingredients and implement a "Green Fleet" programme to switch to low and no carbon alternatives
Commenting on the initiative, Zoran Bogdanovic,CEO of Coca-Cola HBC, said, "This commitment is the ultimate destination of a journey that we started many years ago. It is fully aligned with our philosophyto support the socio–economic development of our communities and to make a more positive environmental impact. Both are integral to our future growth. Although we don't yet have all the answers, our plan, track record and partnership approach give us confidence that we will deliver".
Also commenting on behalf of one of the company's partners, Markus Pfanner, Vice President Sustainability Tetra Pak, said, "As Tetra Pak also has a net zero target and SBTi approved 1.5o aligned 2030 targets, we look forward to working with Coca-Cola HBC to reduce GHG emissions and together achieve our joint aims."
In Nigeria, the Nigerian Bottling Company (NBC) is playing its role to accelerate efforts towards reaching this target through several interventions. The company commenced the transition of four of its manufacturing plants in Maiduguri, Kano, Asejire and Abuja, to renewable energy sources through the installation of solar power infrastructure. These efforts deliver up to 2,650 KWP to the facilities, and the expansion phase will even deliver more carbon footprint reduction.
Furthermore, NBC has completed the installation of Combined Heat and Power Plants (CHP) at four of itsmanufacturing plants which has resulted in significant reduction of its carbon footprint across the country. With the CHPs, heat emission that would have been lost is effectively channeled back into powering boilers at the plants.
As an innovative leader in water stewardship, the company has also ensured that all its manufacturing facilities have effluent treatment plants which ensure that wastewater released from operations are safe for plant and animal life. As a confirmation, all NBC plants have received the prestigious Alliance for Water Stewardship certification, the highest global benchmark for responsible water stewardship.
Speaking on the company's interventions so far, theManaging Director at NBC, Mathieu Seguin, said, "Climate change is a global emergency that requires deliberate, proactive and coordinated efforts to be mitigated. We have seen its impact on agriculture and food production, rising sea levels, declining biodiversity, and the threat to coastal communities. We are passionate about leading efforts that strengthen the sustainability of the environment while supporting the socio-economic development of our communities. These priorities are integral to our future growth and central to our values as an organization.""
Through an existing, approved science-based target, the CCHBC is aiming at a 25% reduction in its value chain emissions by 2030 and a further 50% reduction the following decade. To address the 90% of emissions resulting from third party actions, the company is broadening existing partnership approach with suppliers whilst also investing in other climate protection measures wherever emissions cannot be eliminated entirely.
Bolt Launches Bolt Food Delivery Service In Nigeria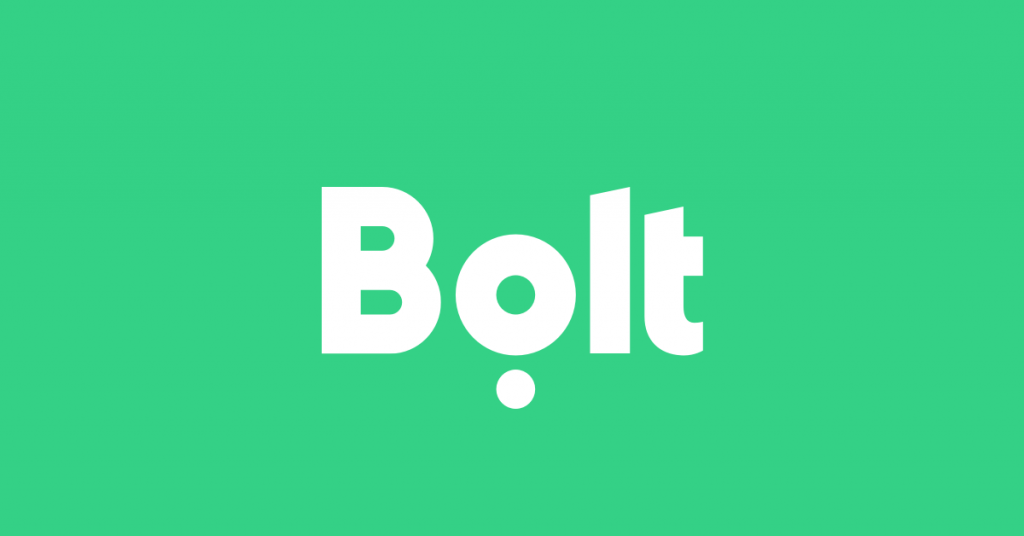 A leading ride-hailing platform in Africa, Bolt has launched its food delivery service in Nigeria.
Bolt Food is the latest category set to offer customers competitively affordable and efficient food delivery service to customers while offering good working conditions to food couriers and profit to restaurant partners.
With over 30 million customers worldwide, Bolt has built its ride-hailing platform efficiently to offer the best service in the sector to drivers and riders, positioning the company as a leader in Nigeria's mobility sector. The company will now extend its expertise to food delivery to advance the sector with innovation and technology.
Speaking on the launch, Bolt Nigeria's Country Manager, Femi Akin-Laguda, said, "We are excited to launch Bolt Food, which will allow Nigerians to order food from their favourite restaurants and receive it quickly and safely at their home or office."
"Our ride-hailing business is built on efficiency and easing mobility for riders while offering drivers a flexible opportunity to earn more income. Bolt is eager to bring this approach to food delivery and ensure that our partner restaurants benefit from our loyal customer base.
This is also a way for us to augment the earning opportunities for Nigerians by contributing to the gig economy. We will ensure that it is worthwhile for couriers on the platform like drivers have benefited from our ride-hailing platform," Femi concluded.
The entrance of Bolt Food to Nigeria will help restaurants have a broader reach to customers, with Bolt acting as a reliable platform for affordable delivery and efficient service. At the initial stage of the launch, customers can only place food orders from more than 100 restaurants in Lagos Island. Bolt is looking to add new restaurants to the app daily while also expanding to other parts of Lagos soon.
To place an order, users can download the Bolt Food application on their smartphone, with an array of different restaurants and available menu options to choose from. The application also provides customers with various price ranges and an estimated delivery time. Initially payments will be paid by cash, and customers can specify the location for contactless delivery drop-offs upon order arrival.
Bolt Food was first launched in Estonia in August 2019. The service is also available in South Africa, Ghana and Kenya. Restaurants and couriers can sign up on the website food.bolt.eu.
VAT: Lagos, Rivers Can't Survive Without Population – Governor Masari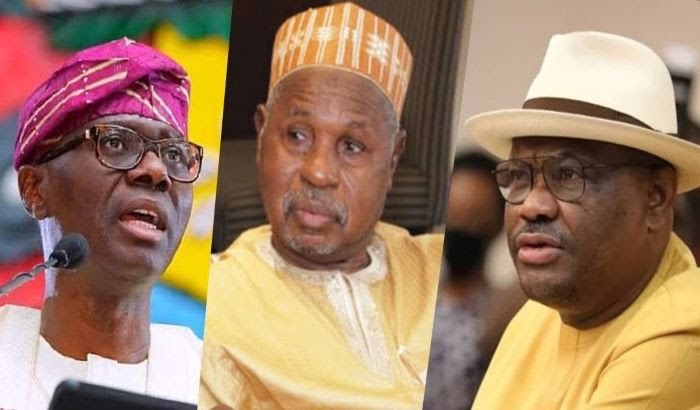 Katsina State Governor Aminu Bello Masari has spoken against the collection of Value Added Tax (VAT) by states, saying the North contributes to the economic development of Lagos and Rivers.
Speaking exclusively with Daily Trust, Mr Masari described the agitation over tax collection as a joke.
"What is Lagos without the rest of Nigeria? The market Lagos is boasting of is dependent on the larger part of the country. Benin Republic has a port, Togo has a port; do they have the population to back up the ports? Without us providing the demand part, what will be Lagos?" Mr Masari said.
Mr Masari told the media outlet that both Rivers and Lagos were reliant on population from other parts of the country to sustain their economy, adding that states benefited from each other in the revenue equation.
"VAT serves them and us. We provide the bulk of the market because without the rest of the states what is Lagos or Port Harcourt?" Mr Masari said.
According to him, "Any state that thinks it can survive in isolation is joking. We provide the demand that makes Lagos what it is."