Peter Obi Donates N100m To Upgrade Shanahan Nursing, Midwifery School To College.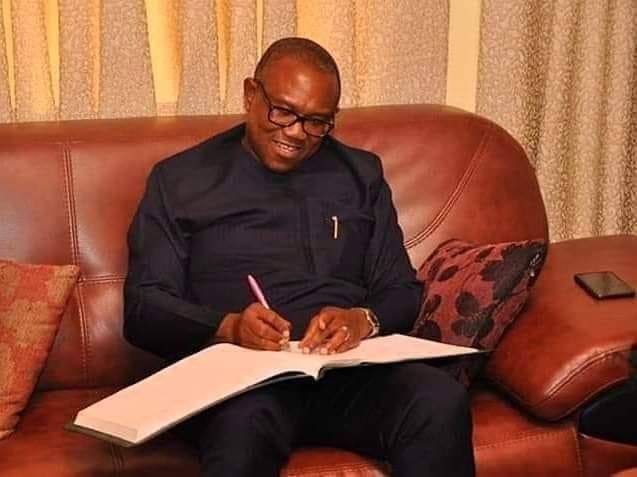 Mr. Peter Obi, former Governor of Anambra, has donated N100,000,000 (Hundred million naira) to Bishop Shanahan Specialist Hospital Nsukka (BSSHN) to upgrade its School of Nursing and Midwifery to a College.
BSSHN is a missionary hospital owned and managed by Nsukka Catholic Diocese.
Obi made the donation in Nsukka, Nsukka Local Government Area of Enugu State on Tuesday, Sept. 6, 2021 when he paid a visit to Shanahan School of Nursing and Midwifery.
He said nurses and midwifes remained the foundation of primary healthcare in any country.
"Nurses and midwifes are very fundamental in our primary healthcare and entire health sector.
"If they are equipped and well trained, infant and maternal mortality will be reduced to the barest minimum.
"Investment on health sector is investment on health of humanity," he said.
Obi said that his visit was as a result of phone call conversation he had with the Administrator of BSSHN, Rev Fr. Greg Onah, who solicited for help to enable the hospital to upgrade its school of nursing and midwifery to a college.
"The N100m I donated today is to ensure that the school is upgraded to a College of Nursing and Midwifery from now to 2023," he said.
The Peoples Democratic Party Vice-presidential candidate in 2019 general elections urged Bishop Godfrey Onah of Nsukka Catholic Diocese and other church leaders to continue to pray for the country.
"The church should continue to pray for Nigeria especially now the country is facing serious security challenges," he said.
In a remark, Onah thanked Obi for his generosity and assured him of judicious use of the amount.
"We will continue to appreciate your kindness to Nsukka Catholic Diocese right from the time you were governor of Anambra State until now.
"Obi is one of Nigeria's former governors and politicians who have maintained the integrity and passion to help the society.
"This is not the first time he is donating to the diocese; the Coaster bus we are using today in school was also donated by Obi when he was governor of Anambra.
"I urge Obi to continue to develops and invest on humanity," he said.
Primary Health Care; theme of Academy of Pharmacy Investiture
The investiture, billed for October 22 will have Dr. Teresa Pounds as guest speaker, respected clinical pharmacy teacher and practitioner.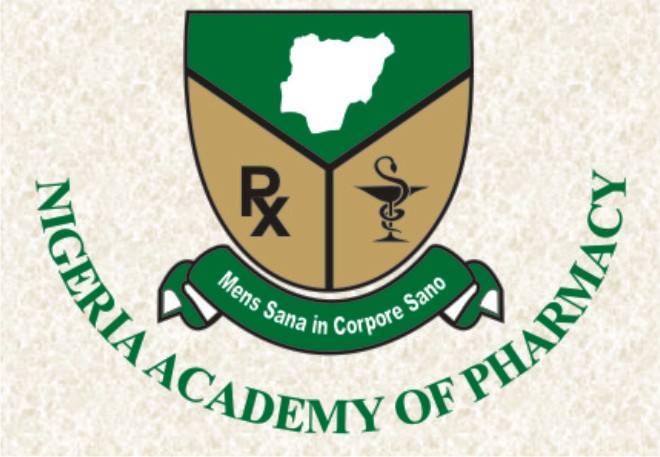 The Nigeria Academy of Pharmacists is gearing up for the investiture of 15 accomplished pharmacists into its esteemed ranks.
The investiture, billed for October 22 will have Dr. Teresa Pounds as guest speaker, respected clinical pharmacy teacher and practitioner.
Dr. Pounds, who is the Pharmacy Residency Program Director and the Manager of the Clinical Pharmacy Services at Wellstar Atlanta Medical Centre in the United States, is also the President of the Nigerian Association of Pharmacists and Pharmaceutical Scientists in the Americas.
Using empirical evidence from several developed countries, including the US, Dr. Pounds will be speaking on the imperative of expanding the roles of pharmacists to incorporate primary healthcare in greater depth, in order to fast-track universal health access by Nigerians.
According to Professor Fola Tayo, pro-chancellor of Caleb University and Secretary of the Nigeria Academy of Pharmacy, "the health professions are in a continuous state of flux and, all over the world, emphasis is increasingly on optimizing the value which each profession can bring to the table for the benefit of mankind."
Prof. Tayo explained that across the world, it is becoming increasingly evident that with the close proximity and accessibility of pharmacists to the community, there is an imperative to deploy these advantages to help redress primary healthcare challenges.
For instance, he said, "Across the US, millions of Americans are receiving their COVID-19 vaccinations in their neighbourhood pharmacies. They need not necessarily go all the way to the medical centre or clinic if there is a pharmacy nearby. This is just one indication of how things are changing in the way people access healthcare around the world."
Professor Tayo explained that "Given the urgency to redress Nigeria's rather unpalatable healthcare indices, the country needs to embrace new thinking and new approaches in redressing its healthcare challenges."
Pharmacists, he said, "are trained at huge cost to the state and are an immense resource, which Nigeria can benefit a lot more from than it is currently doing. Enhancing their roles in primary healthcare would translate to added value for the country."
Accomplished pharmacists, including teachers, researchers, industry practitioners and others, are expected to be inducted into the elite academy later in the month. Minister of Health, Dr. Osagie Ehanire, is expected to grace the investiture, alongside a host of several distinguished players in the healthcare sector.
Founded in 2014, the Nigeria Academy of Pharmacy seeks to, among other things, continuously contribute to efforts to enable Nigeria advance universal health access.
These include efforts to advance drug research and development, the study and teaching of Pharmacy and the pharmaceutical sciences as well as pharmaceutical practice in all of its ramifications.
1 In 4 Adults Don't Exercise Enough – WHO Report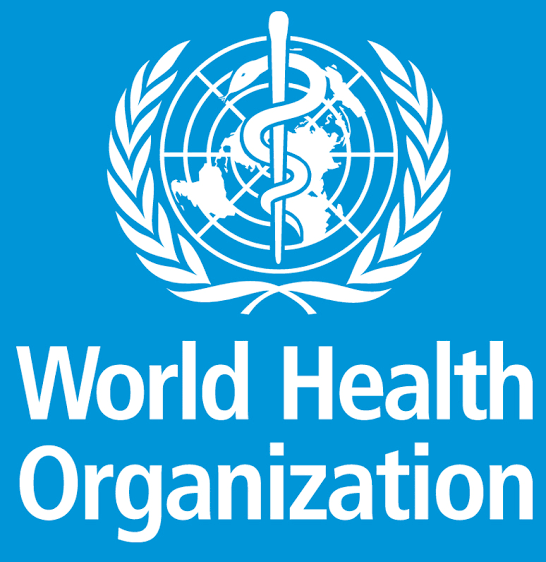 The World Health Organisation (WHO) says one in four adults of global population does not exercise enough, calling for better and fairer opportunities for physical activity to improve overall health.
WHO figures show that 1 in 4 adults don't exercise enough. [verywellfit]
WHO figures show that 1 in 4 adults don't exercise enough. [verywellfit]
The UN health agency said in a new advocacy brief with the theme, 'Fair Play: Building a strong physical activity system for more active people' that up to five million premature deaths a year could be prevented if the global population was more active.
The brief was released during WHO's final webinar in a series convened to discuss the impact of the Coronavirus (COVID-19) on sport and physical activity.
According to WHO, many people live in areas with little or no access to spaces where they can safely walk, run, cycle or engage in other physical activities and where opportunities do exist, older adults or people with disabilities may simply not have access to them.
In the brief the global body urged decision-makers across the health, sport, education and transport sectors, to promote the benefits more.
"There is an urgent need to provide people with better opportunities to live active healthy lives."
"Today, the possibility for people to take part in physical activity is uneven and unfair. "This inequity has only gotten worse during the COVID-19 pandemic," said WHO Deputy Director-General, Zsuzsanna Jakab.
WHO statistics reveal that one in four adults, and four out of five adolescents, do not get enough physical activity.
Women are less active than men, with more than an eight per cent difference at the global level (32 per cent men, just 23 per cent for women).
High income countries are home to more inactive people (37 per cent), compared with middle income (26 per cent) and low-income countries (16 per cent).
WHO guidelines recommend adults should do at least 150 to 300 minutes of moderate to vigorous aerobic activity per week while children and adolescents should do an average of 60 minutes per day.
The brief highlights the main challenges and opportunities and calls for all partners to strengthen collaborations and support countries to scale up actions in this area.
Solutions that work include sustained community campaigns, inclusive programmes in local communities, and safer environments that support more walking and cycling, for everyone.
The Head of the Physical Activity Unit at WHO, Fiona Bull, said that the brief "provides clear messages to all who work, to create a more active society".
"WHO is calling for industries, civil society and governments, as well as UN agencies, to build a common vision for creating more active societies through sport, walking, cycling and playing," she added.
The agency identifies three key actions: stronger partnerships across sectors; stronger governance structures and regulations; as well as broader, deeper, and innovative financing mechanisms.
FG Charges Striking Doctors To Resume While Negotiations Continue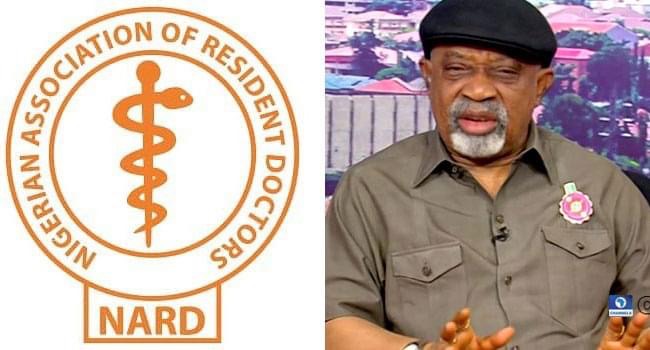 The Federal Government has appealed to the National Association of Resident Doctors (NARD) to put aside their industrial action while negotiation to end dispute continues.
The Minister of Labour and Employment, Dr Chris Ngige made the appeal during an interview on Channels Television's Sunday Politics, as the resident doctors strike enters Day 59.
"I want to appeal to NARD for them to reconsider their position, get back to work tomorrow or next and then come back again for discussions. We have so many things to discuss," Ngige said.
"I have nephews who are resident doctors. I have three of them at the Nnamdi Azikiwe Teaching Hospital, UNTH Enugu, Orthopaedic Hospital, Enugu. I have so many of them. I have a son who will graduate in Medicine in October. I cannot destroy the profession, I have to protect the profession too."
The Minister also reacted to the court case filed by the Federal Government against the striking doctors.
According to Ngige, it is the Federal Ministry of Health and the office of the Attorney General of the Federation that can withdraw the case from court.
"The court has ruled and said 'Go and do some more settlement but meanwhile, you go back to work and continue the settlement'," he added.