N10bn Compensation: Prince Kpokpogri Drags His ex, Tonto, To Court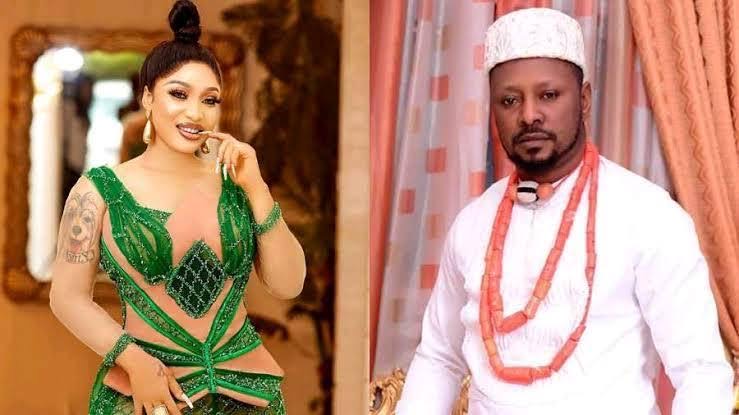 Prince Kpokpogri, the ex boyfriend of Nollywood Actress, Tonto Dikeh, Giles a suit against her before a Federal High Court in Abuja.
Joined in the suit filed on Wednesday September 22, 2021, is the Department of State Services (DSS). He is seeking the enforcement of his fundamental rights.
In the suit, Kpokpogri prayed the court for a restraining order stopping the DSS from further inviting him, following the recent petition filed against him by the actress.
He also asked the court for an order directing Tonto and DSS to pay him the sum of N10 billion as compensation for the mental trauma, emotional stress and severe damage caused him due to the invitation extended to him.
Tiwa Salvage Explains How Her Sex Tape With Lover Leaked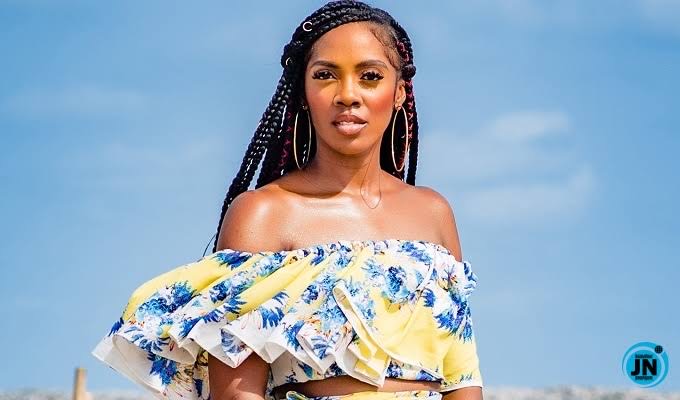 Nigerian singer, Tiwa Savage, has revealed the person behind the leaked video sex tape of her and boyfriend.
The singer revealed that the trending video was mistakenly posted on Snapchat by her lover who deleted it after he realised his error but it had already been downloaded by a stalker.
Speaking in an interview with American OAP, Angie Martinez of Power 105.1, the singer absolved her lover and other people close to her of deliberately leaking the video.
She said, "I am not going to call it a sex tape but it's a tape between me and the person I am dating right now…It is not from someone working closely with me. What happened is that the person did it on Snap and he posted it by accident, but he quickly deleted it.
"However, someone got it before he could delete it. It is a very short video, but it is me. It is going to be out there and I can just imagine the memes. I just found out yesterday. I could not sleep last night."
Savage, 41, revealed that the incident happened last month and that the person tried extorting money from her but that she was not going to allow anyone to blackmail her "for doing something that is natural."
"I am that crazy I could put it out myself – you are not making any money off me," she said.
The singer also said she tried to manage the situation to no avail. She said, "We tried to stall them, but I later decided that I am going to own the narrative. I am not ashamed of it; this is someone I am dating; I am not cheating, neither is he. We are grownups.
"I cannot believe this is happening to me. I feel for my fans because they will have to keep defending me. I can switch off my phone or have someone run my account so I do not see that, but my fans will feel the need to protect me. I will like my fans to ignore it."
Ban Govt Officials From Sending Their Kids To School Abroad – ASUU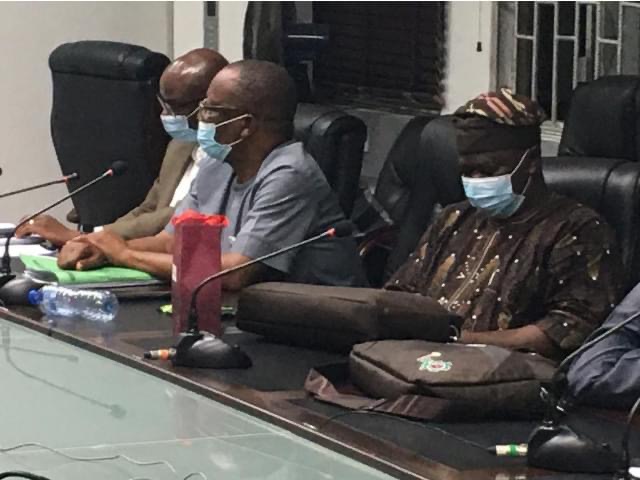 The Academic Staff Union of Universities (ASUU) has called on the National Assembly to create laws that prohibit government officials from sending their children to school abroad.
The president of the union, Prof. Emmanuel Osodeke, gave the charge in Abuja at a meeting with the Minister of Labour and Employment and other representatives of the Federal Government.
According to ASSU, the decay currently allowed and experienced in public universities is because the children of government officials are sent to study abroad, hence, making the officials act apathetic towards the many issues experienced in Nigerian public schools.
Osodeke added that government officials in the President Muhammadu Buhari's administration should be made to withdraw their children from foreign universities and enrolled in Nigeria public universities, while the government also makes it mandatory for all appointees to have their children attend universities in the country, and those whose children cannot school in Nigeria should not be appointed
NLC Blasts Foreign Airlines Involved In Back-Catering, Says It Causes Unemployment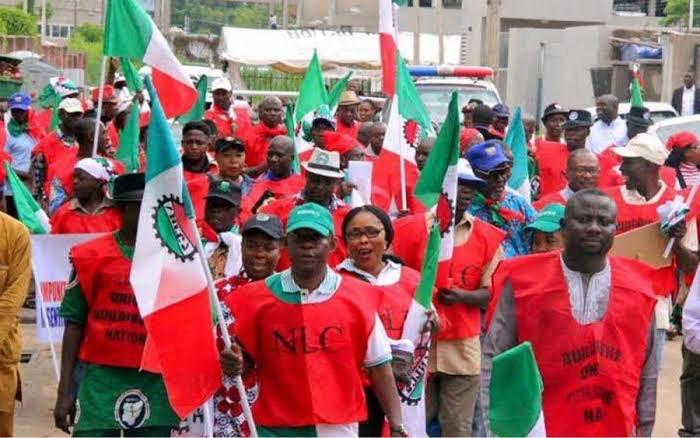 The Nigeria Labour Congress (NLC) blasted foreign airlines in back-catering, saying the act could reduce employment opportunities for Nigerians.
Back-Catering is an approach by these airlines not to take their food from Nigeria but bring food from their countries.
The labour union also threatened to shut down operations of the airline operators concerned if they fail to correct the anomalies.
Chairman, NLC, Lagos State chapter, Funmi Sessi, in an interview with Daily Sun, said the airlines were capitalising on the COVID-19 pandemic, even though such acts would never be condoned in their respective countries.
According to her, labour, through NLC Lagos, has discovered that foreign airlines are now in the habit of back-catering.
"This is an approach whereby they don't take their food from Nigeria but bring their own food from their own countries," she said.
She noted that before the pandemic, the act was not prevalent as there were mutual arrangements between the airlines and the industry in Nigeria.
The labour leader said lack of local suppliers providing catering reduces employment opportunities for the populace.
"The more airlines back-cater, there could be job losses for our populace. We need more intervention from the Federal Government and the aviation sector in the matter.
"This practice must be stopped, henceforth, or labour will be forced to take decisive action. Airlines such as British Airways, Egypt Air, Ethiopian, Rwandair, Turkish Airlines currently engage in this practice. Their countries will not allow Nigerian airlines engage in such practices," she added.