Tinubu 2023: It will only be fair for politics to pay back – Hashim Suleiman
I wish all the APC elites the wisdom needed to act appropriately towards 2023.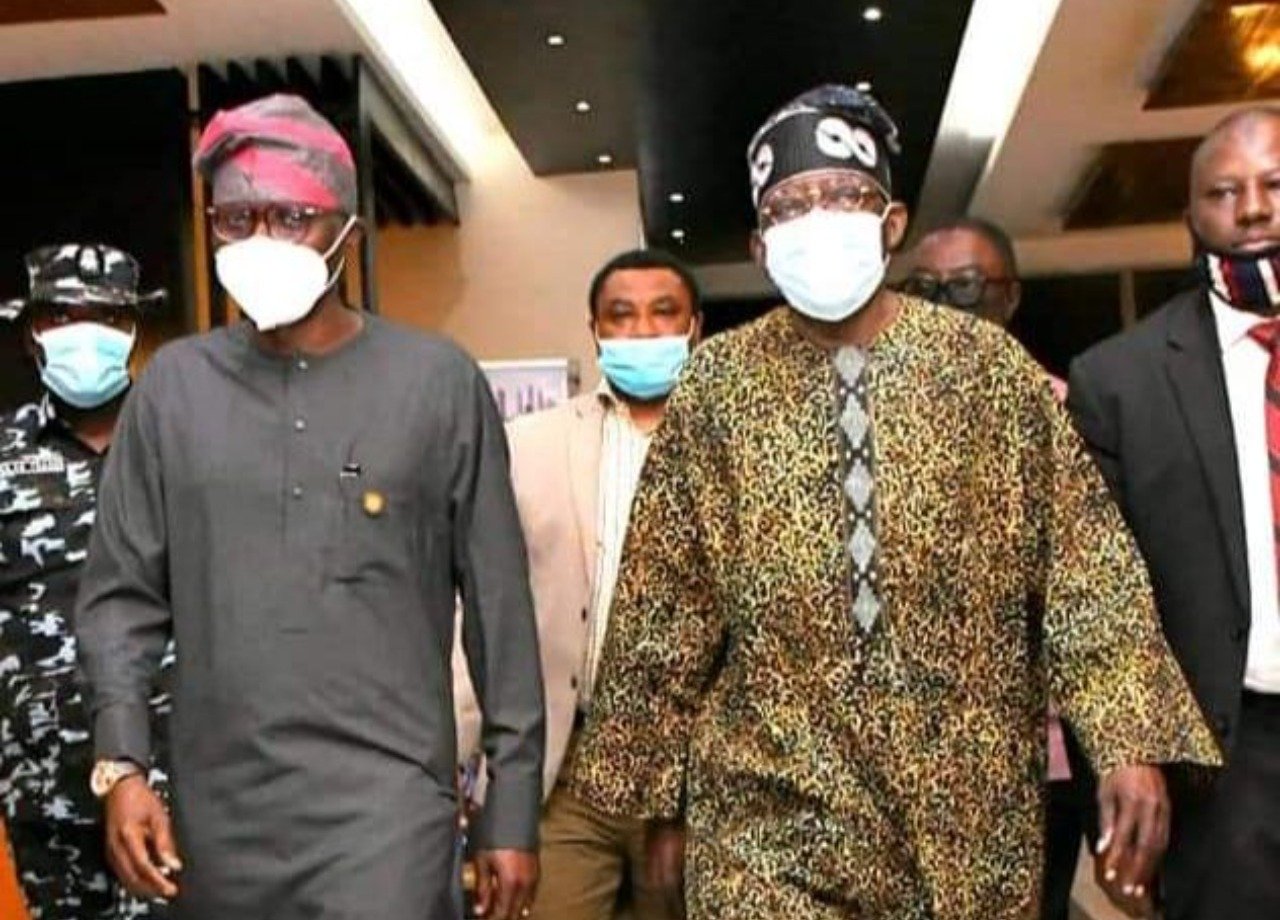 I have repeatedly believed and said Asiwaju Bola Ahmed Tinubu is the most progressive politician in Nigeria alive because he has demonstrated it with Lagos even though people argue that the level of the development is not commensurate with the revenue but they forget that even the revenue itself they are discussing is the handiwork of the man and they should equally remember that no other state has utilized as much as he has albeit selflessly for the development of the state and the people.
For these and more, I have immense admiration and respect for the man.
I was moved to write today's piece after waking up to barrages of photographs to the effect that Asiwaju is back from his medical sojourn and it has become a trending topic in the country and beyond and I'm aware only critical people get this much free advertisement and for the positive for that matter because all I see is some sort of celebration by so many.
Another video of the launch of SWAGA 2023 is also trending alongside the return photographs. If these don't attract an attention for a write up, what will do more.
Let me go a little deeper to analyze how Tinubu has been a man of very few words since the advent of this administration and that left him out of the mainstream media for most of the time but regardless of that you cannot erase or not come across his footprints everywhere through his mentees and the work they do regardless of whether some of them have chosen to be snitches or not.
Regardless of his being quiet and respecting himself to a large extent, people have refused to let him drink some water and drop the cup without attempting to dig dip and make a meaning out of a simple personal medical trip for example, when did it become a crime to get ill and seek attention. However, that is the price of leadership and one that is consequential so one can understand.
For those who do not know, Tinubu had been in politics for practically all his life, even his little stint at the private sector was all about his efforts at expanding his network and forging a democratic front that he wanted to see Nigeria key into also. That left him in so many controversial circumstances including exile and so on.
They persevered until they finally succeeded and Obasanjo rode on the sympathy of their activities to become the president while Asiwaju became the governor of Lagos state and the rest is now history.
Fast forward to today and check the empire that Tinubu has been able to build around the south west and Nigeria at large, some people misconstrue him to be a regional leader but I see those people as not critical enough to understand that people are free to maintain their identity while pursuing whatever, so yes Tinubu is a Yoruba man but for all the time his political party the ACN has produced northern presidential candidates in Ribadu and Atiku Abubakar other than the AD which produced Olu Falae in 1999 for obvious reasons.
You cannot erase a jew's identity regardless of his being an American and loving America to death.
Asiwaju has demonstrated maturity and a sense of love for Nigeria while maintaining his identity and this is what any reasonable persona should do, in fact it should be a virtue that should demonstrate people who can be trusted, people who are not hypocrites.
Having said all these, I thought it was only fair for politics to pay back such an individual in whatever capacity. There are those who argue within the APC that Asiwaju must be cut to size and I ask for what crime?
For working together to provide a platform for them to come to a position they would have only dreamt of in their lifetime? This must be the highest form of treachery if indeed there are people who discuss that sort of narrative in the party.
Some of them were not born when Tinubu started to contribute to this venture and his own type is not theirs because he has been committed to ensuring the provision of mentorship and development of people who came across him.
Is it because of all these qualities that they hate him or because they are intimidated and envious that they have not amassed as much goodwill. APC must be truthful to itself and engage Asiwaju appropriately for whatever outcome the 2023 would bring. At the last count before his return to Nigeria last night, 58 top politicians have visited Tinubu at his London home including President Muhammad Buhari. Asiwaju is also firmly in charge of Lagos State, one of the top economies in Africa.
He has his network built over years and you would only want to toil with such a politician at your own peril. Growing up, they always told us that politics always pays those who worship her.
I wish all the APC elites the wisdom needed to act appropriately towards 2023.
Hashim Suleiman can be reached via [email protected]
Amended Electoral Act 2022 As The Unsung Game Changer
Article by Hashim Suleiman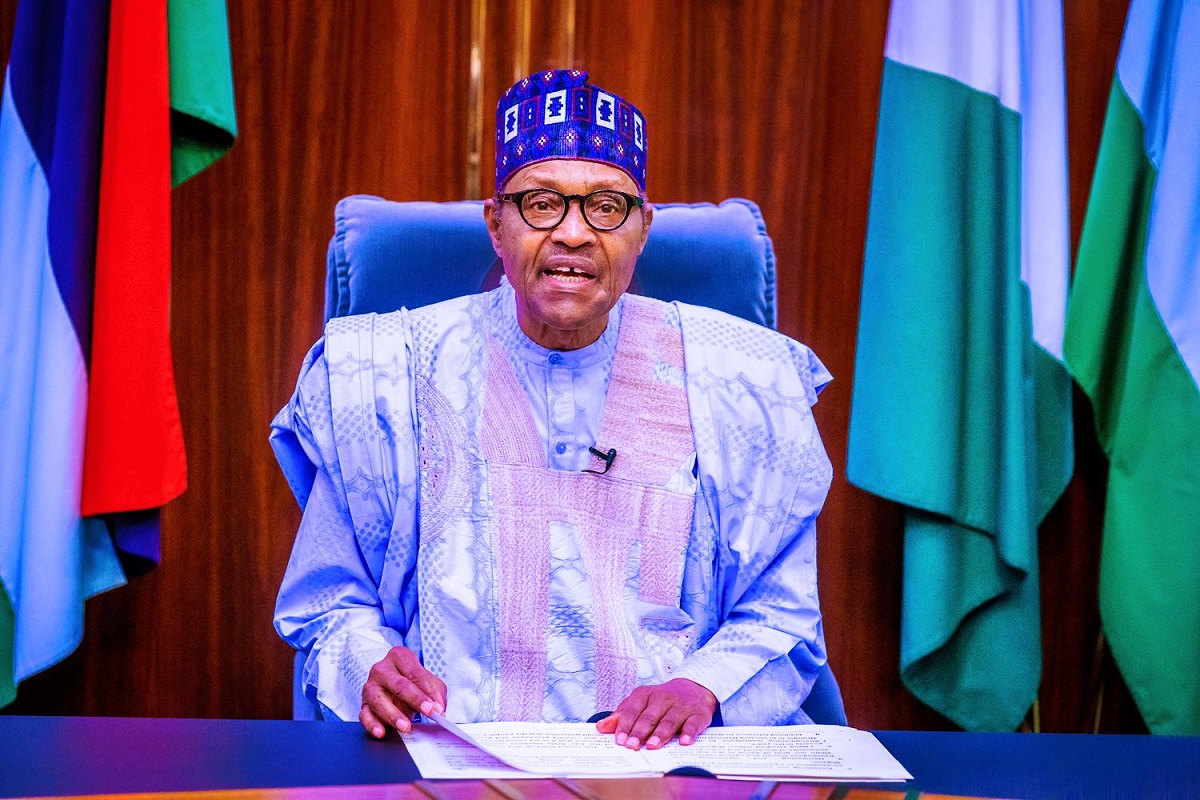 My stead in public service has thus far thought me that majority of Nigerians do not care to know much about the provisions of the country's laws. People are more about bandwagons and clichés which says it's always been done like that before and it must continue.
One of the factors that led to this mentality is peoples familiarity with the military autocratic era when rules or laws are usually not obeyed nor understood. Such mentality is the major bane of the Nigeria's public service today.
Majority of my colleagues know I write articles and do public speaking but all along they'll always ask that as a public servant I was not supposed to participate in politics or do public commentaries. Such concern was basically all over the public service and it has sort of limited dreams and aspirations as well as innovations.
People are forced to bottle up whatever progressive tendency they've got for unlawful and unfounded narratives. But trust that I always educate anyone of them that came with such concern by letting him or her know that the laws of the land do not stop the public servant from participating in politics. Imagine that all along people never knew that a public servant could only resign a month to elections in the event that he or she emerges candidates for an election.
It took the recent arguments about resignation or not of a public servant owing to the recently signed 2022 electoral act amendment to know the position of the law on this public service issue.
I'm bringing up this narrative to lead us to understand how much Nigerians don't know about their laws nor knowing how to utilize them to their advantage. In fact, let me tell you for free today that the smartest of the Nigerian politicians are those who invest heavily in judicial research with a view to exploring them for electoral victories, ask Asiwaju Bola Tinubu who allowed PDP to goof in Ekiti and Osun in 2007 but quietly utilized the provision of the Nigerian laws to reclaim both mandates, legendary right? Yes that's what you get when you pay attention to details in a democracy.
Let me now get into the crux of today's episode by letting all know that while certain appointees of Nigeria's president didn't even wish that the electoral act was amended at all, but it had to eventually happen because the President had been boxed into a corner that bordered on his integrity and promise of delivering a free and fair election for 2023.
Remember also that the President had to reject the amendment of the Act twice in 2018 leading to the 2019 elections. Consequently, there was no way he could have rejected the recently amended one even though his kitchen cabinet never wanted it.
However, it was after I had studied a bit of the amended Act that I understood the concern of those who opposed it and honestly I wonder why it is unsung amongst the polity. Firstly, the Act has to a large extent addressed the issue of imposition of candidate through consensus means.
The National Assembly in its wisdom to ensure those wishing to cash on their closeness to Mr President to obstruct the passage of the bill do not get away with it introduced a caveat which says in a situation of consensus all other aspirants  that have indicated interested have to submit a signed agreement to the said consensus. Any other arrangement outside this arrangement will be prone to litigation and a very ripe one at that.
This is why those candidates who are premising their ambitions on someone's endorsement will get it wrong for as long as other candidates have bought forms. It only took the respect that the aspirants for the APC National Chairmanship had for Buhari to avoid a truncation of the National Convention or better case force an indirect or direct primaries.
The little drama that happened on the podium of the Eagle Square on the convention day should point to this.
Further provisions that have unsettled politicians and wannabe's is the issue surrounding resignation of political appointees before becoming active participants. This provision has become the most popular but the victims don't wish it to be amplified because they think they think they could marshal out some shortcut but knowing Nigeria's political terrain, I will not advise anyone to take risking not resigning before becoming active in the game, especially if the Appeal Court has not made a ruling on the matter before prescribed statutory political calendars.
The shift in dates for conduct of primaries and a need to conclude all controversies and litigations resulting from them on time is another major game changer. In another one month, the nation would have had an idea who candidates are and also left with ample time to engage, interrogate and challenge such nominations if need be.
Issues around recognition of the usage of electronic means of voting and transmission of results is another major change to the Act that politicians would not know how to manipulate. Even if they have to, you can imagine the economic implications of manipulating digital procedures.
There are also issues around announcement of results under duress and conduct of INEC staffs in elections amongst many others.
In view of the foregoing, it should be evident to every right and strategy thinking politician that the game will not be the same anymore ranging from the Primary to Secondary elections.
The only saving grace is appropriate investment in strategy which must encompass strategic communication and rule of law as most priority of all.
Interesting times ahead.
[OPINION] Security Challenges: The Crucifixion Of Nasir El-Rufai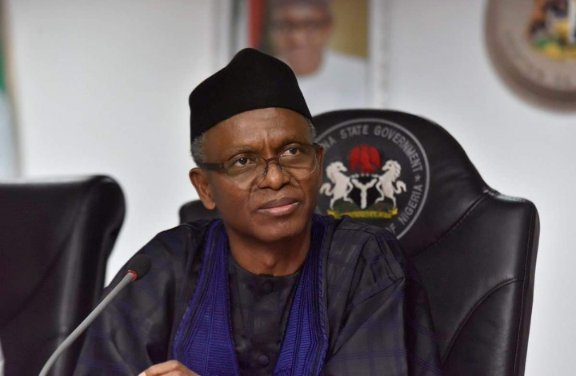 Nasir El- Rufai, governor of Kaduna state, is guilty by association. First is his close association with Muhammadu Buhari, the president of the Federal Republic of Nigeria, who is not particularly popular in a section of the country. Another is El-Rufai's membership of the hated All Progressives Congress (APC).
The most painful "crime" for his traducers, was El-Rufai's prominent role in the unprecedented defeat of an incumbent president, which was not shy about mobilising Christian and southern bastions of support for its continuity. Worse for them, was El- Rufai's effrontery to tongue-lash Goodluck Jonathan, over his very poor handling of the Boko Haram security challenges.
For the traducers of El-Rufai', it doesn't really matter that Citizen Nasir El-Rufai's pointed critique of President Goodluck Jonathan's handling of security was validly made. And that the critique cannot be turned against Governor El-Rufai who is not the president and does not have the powers of that office and the leverage he expected Jonathan to deploy.
Only a biased mind would fail to acknowledge that as governor, El-Rufai has done everything that a state governor without a military and police can do. The reality is that El-Rufai is just the glorified "chief security officer" of Kaduna state. Nor do his traducers realize that trying to judge El-Rufai, as if he were the president, and commander-in-chief of the Armed Forces, is like comparing oranges and apples.
Nigerians are living witnesses to the public humiliation of Sanwo-Olu, the governor of Lagos state, by the police officer. What Sanwo-Olu went through, is the lot of the governors, the so-called chief security officers. Rotimi Ameachi, as Rivers state governor, had a police commissioner that was uncontrollable and openly disrespectful.
Given this background, it's not surprising that no other governor in Nigeria is viciously called out like Nasir El-Rufai is usually savaged, whenever there are security breaches in their states. Though many of the governors are beneficiaries of the Buhari tsunami, because they said absolutely nothing in public about their darling Jonathan, the traducers of El-Rufai have excused inaction, and they can even host terrorists in the government house. If El-Rufai, had dared to host a terrorist, like Aminu Masari of Katsina state did, he would have been a dead man. Not even the governors of Niger, Katsina, and Zamfara states, whose security situation can't by any means be compared to that of Kaduna state, attract any condemnation.
Since Monday when the Abuja-Kaduna train was unfortunately attacked to date, the video of El- Rufai criticising former president Goodluck Jonathan, has been trending. And it is being used against him in a manner that suggests retaliation. But are those posting the video denying the fact that Goodluck Jonathan woefully failed in his responsibilities as the president? No! Because privately some of them have owned up that it's payback time for El- Rufai's strident criticism of Jonathan and his association with President Buhari.
But whether El-Rufai's traducers like it or not, there is no governor that has given the security challenges the attention that El-Rufai has nor put forward concrete proposals of how the terrorists can be defeated. The only snag is that Nasir El-Rufai is not the president, who the constitution has solely bestowed the coercive power of the state in, so he can only continue to lobby Abuja to do the needful.
El-Rufai remains the only governor that established a special purpose ministry of internal security in 2019 at the beginning of his second term, to coordinate the various agencies, in reaction to the increasing security challenges. No other impacted state has reacted to the problem as El-Rufai did.
From 2007 to 2021, El-Rufai vigorously led the campaign to designate the bandits as terrorists to enable the military legitimately go after them without fear of international criminal court indictments. Ever far-sighted, El- Rufai, in the last few years, has been pushing for the massive recruitment of 774,000 youths (1,000 per local government area) into the security forces, to enable them to crush the terrorists. Clearly, the less than 200,000 strong armed forces, are overwhelmed and overstretched by the various crises confronting the country. The recruitment will, apart from increasing the boots on the ground, reduce unemployment amongst the youthful population.
The one reason why the terrorists are winning and will continue to win is because of the limited numbers of boots on the ground, coupled with the fact that they are not well equipped and lacking in the technology that can make their limited numbers count, and not because El-Rufai criticised Goodluck Jonathan.
In the words of Mallam Nasir El- Rufai: "None of the military services, nor other security agencies has been suitably expanded in numbers and equipment for over a decade since the insurgency in the north-east pushed things to a new low. This country does not have enough soldiers, uniformed police and secret police to project state power across its vast swathes, particularly the forests". This is the real issue that his traducers should have spent their precious time addressing, rather than being fixated on his attack on Jonathan, which beyond demonising changes absolutely nothing.
He has equally been canvassing for the establishment of state police, which the national assembly just threw out for no justifiable reason other than perceived fear of misuse, which safety controls would have taken care of.
The other proposal by El-Rufai is for the military to carpet-bomb the forests which are providing refuge for the terrorists. Yes, the forests will be destroyed, but they can be replanted like Nigeria reconstructed the destroyed infrastructure during the civil war. He said: "I have always believed that we should carpet-bomb the forests. We can replant the trees after. Let's carpet-bomb the forests and bomb all of them. There will be collateral damage, but it's better to wipe them out and get people back to our communities so that agriculture and rural economies can pick up".
Again from experience, he has been canvassing for the setting up a theatre command for better coordination of operations in the north-west zone and Niger state.
To crush the terrorists, El- Rufai has also been canvassing for better funding for the armed forces and the security agencies. He should know because he buys, fuels and maintains the operational vehicles of the Nigerian Police and the Civil Defence Corps, without his intervention, they would have long been grounded. Kaduna state also pays N1,000,000 to the immediate family of any law enforcement officer killed in active duty.
His traducers are not interested in understanding why previous military operations in Kaduna state and other north-west states awfully failed, only his demonisation matters. Were they, they would have known that it is because the armed forces lacked the requisite manpower, to launch military operations simultaneously in all the troubled states. The military to date hasn't refuted this fact, which the Chadian military hierarchy has equally derided the Nigerian military over. There is no doubt only massive recruitment will give them that capability.
El- Rufai's critics need to understand that his suggestions on winning the war against terrorism are a holistic package and that every item in the package is well thought out. We must stop deluding ourselves, that half-measures will restore normalcy. Nigeria is technically at war. And only a strategically coordinated all-out offensive against the terrorists will give us the results we desire.
El-Rufai's situation reminds one of the fate of Cinna in Julius Caesar, by Williams Shakespeare. The poet Cinna, had, unfortunately, run into the mob seeking out the conspirators. Being a poet, he attempted to engage them wittily, which only further angered the already enraged mob. Even though Cinna wasn't their intended target, he was nevertheless killed, for "his bad verse", despite his protests that he wasn't Cornelius Cinna, the conspirator they were looking for.
El-Rufai is a victim of an organised mob and mobs like we know lack the capacity to reason because they are usually angry and worked up. The only problem is that their anger is usually misdirected, as in this case, against El-Rufai. The scene in that epic work; the mob mentality, violence, and outright intimidation of anyone with opposing viewpoints, is not any different from the situation in Nigeria today.
The majority of those hounding Nasir El-Rufai over the security challenges confronting Kaduna state, and other states of the north-west and Niger state in the north-central zone, are unfortunately not interested in a solution. Playing politics with the security situation, with the deeply traumatic events, shows how divided we are.
Like a prophet, he has shouted himself hoarse to a nation that is not willing to listen to constructive proposals on the way forward. El- Rufai has creditably discharged his responsibilities to his country by putting forward a package of proposals for Nigeria to implement, the choice is ours. El-Rufai's traducers can continue to hound him while massively misjudging the security challenges.
To his traducers, who look forward to El-Rufai insulting Buhari so they can absolve him of his "numerous" sins, they should perish that thought. It will never happen.
Emmanuel Ado
Saraki, Tambuwal, Bala Mohammed Form Unity Team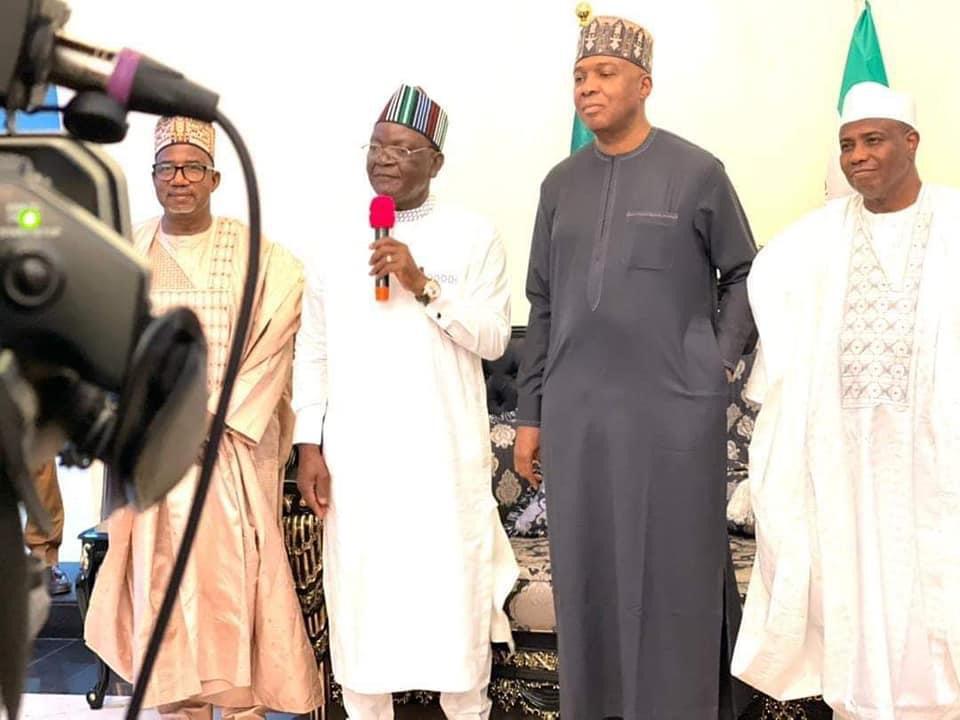 A former Senate President, Dr Bukola Governor Aminu Tambuwal of Sokoto and Governor Bala Mohammed of Bauchi State on Monday visited the Benue State Governor, Samuel Ortom, to consult him over their presidential ambitions.
The trio said they were in Makurdi, the Benue State capital, as a team to hold private discussions with Ortom in furtherance of their ambitions as well as in the interest of the country.
Saraki, who addressed Ortom on behalf of the team, disclosed that they decided to form a unity team, mainly to enable them reach a consensus among themselves in the days ahead.
He stressed that they took the initiative to work as a team without anybody forcing them to do so, adding that it became necessary because thee country was too divided by personal interests.
He said, "I'm here today with my two brothers, the governor of Sokoto State, His Excellency, Aminu Tambuwal and of course, the governor of Bauchi State, His Excellency, Bala Mohammed. We are here today as part of our ongoing consultation of three of us who have shown indication to aspire for presidency under our great party.
"We, on our own about couple of weeks ago felt that in the interest of our party as well in the interest of our great country that we should be able to come together and find a consensus among us.
"Our interest is very little compare to our country's at this time when it is in its very defining moment. I believe only our party can rescue this country from where it is today and those of us who are aspiring are committed to ensure that we find somebody who will unite us whom we will all support. That's a better way to unite the party and reduce the rancour in the process.
"To do that, we must also carry along key stakeholders of the party, leaders in the party like you and that's why we are here today. Three of us alone cannot win and deliver; it is all of us and that's why we feel that at this very stage of our deliberation, leaders like you must be part of it. That's why we held a private discussion for you to know that we are very serious about this.
"The seriousness comes from our total belief that it's the unity of our party. All of us are eminently qualified to lead this country; it's about us ensuring that we put the country first and that is why we are here."
Saraki thanked the Benue State governor for the fruitful discussions they had, noting that "we're confident and encouraged by your comments that what we are doing is in the best interest of our party and for our country."

He added, "Our plan is to see the other colleagues across the country. We're hoping today to see you and two other governors and also tomorrow some others.
"We are committed on PDP winning. Any of the aspirants is eminently competent to rule this country and lead this country. But whoever that person is, he needs all of us. That is what is priority, not whether Aminu is President or Bala or Wike or Anyim or Waziri; no! It is what will make Nigeria better and we believe it's the PDP platform."
Responding, Governor Ortom eulogised the trio, describing all of them as eminently qualified to be the president of Nigeria, adding that, "these two leaders (Saraki and Tambuwal), Nigerians can testify that during their time that they did very well and delivered on their mandate, so I'm not surprised today they are coming out for presidency. My brother, Mohammed, who we were colleagues together at the administration of President Good luck Jonathan, he is also eminently qualified and I'm very happy."