Tinubu 2023: It will only be fair for politics to pay back – Hashim Suleiman
I wish all the APC elites the wisdom needed to act appropriately towards 2023.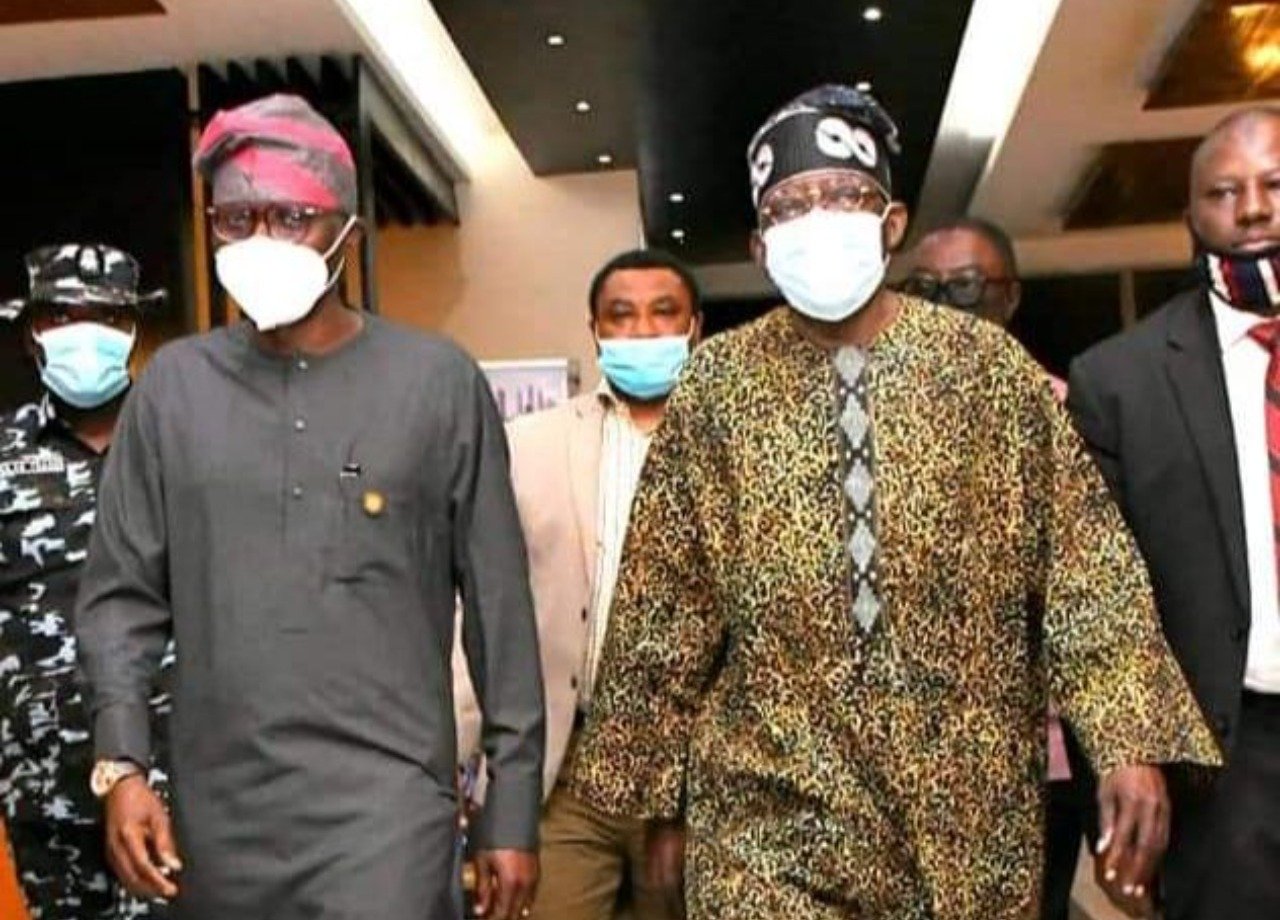 I have repeatedly believed and said Asiwaju Bola Ahmed Tinubu is the most progressive politician in Nigeria alive because he has demonstrated it with Lagos even though people argue that the level of the development is not commensurate with the revenue but they forget that even the revenue itself they are discussing is the handiwork of the man and they should equally remember that no other state has utilized as much as he has albeit selflessly for the development of the state and the people.
For these and more, I have immense admiration and respect for the man.
I was moved to write today's piece after waking up to barrages of photographs to the effect that Asiwaju is back from his medical sojourn and it has become a trending topic in the country and beyond and I'm aware only critical people get this much free advertisement and for the positive for that matter because all I see is some sort of celebration by so many.
Another video of the launch of SWAGA 2023 is also trending alongside the return photographs. If these don't attract an attention for a write up, what will do more.
Let me go a little deeper to analyze how Tinubu has been a man of very few words since the advent of this administration and that left him out of the mainstream media for most of the time but regardless of that you cannot erase or not come across his footprints everywhere through his mentees and the work they do regardless of whether some of them have chosen to be snitches or not.
Regardless of his being quiet and respecting himself to a large extent, people have refused to let him drink some water and drop the cup without attempting to dig dip and make a meaning out of a simple personal medical trip for example, when did it become a crime to get ill and seek attention. However, that is the price of leadership and one that is consequential so one can understand.
For those who do not know, Tinubu had been in politics for practically all his life, even his little stint at the private sector was all about his efforts at expanding his network and forging a democratic front that he wanted to see Nigeria key into also. That left him in so many controversial circumstances including exile and so on.
They persevered until they finally succeeded and Obasanjo rode on the sympathy of their activities to become the president while Asiwaju became the governor of Lagos state and the rest is now history.
Fast forward to today and check the empire that Tinubu has been able to build around the south west and Nigeria at large, some people misconstrue him to be a regional leader but I see those people as not critical enough to understand that people are free to maintain their identity while pursuing whatever, so yes Tinubu is a Yoruba man but for all the time his political party the ACN has produced northern presidential candidates in Ribadu and Atiku Abubakar other than the AD which produced Olu Falae in 1999 for obvious reasons.
You cannot erase a jew's identity regardless of his being an American and loving America to death.
Asiwaju has demonstrated maturity and a sense of love for Nigeria while maintaining his identity and this is what any reasonable persona should do, in fact it should be a virtue that should demonstrate people who can be trusted, people who are not hypocrites.
Having said all these, I thought it was only fair for politics to pay back such an individual in whatever capacity. There are those who argue within the APC that Asiwaju must be cut to size and I ask for what crime?
For working together to provide a platform for them to come to a position they would have only dreamt of in their lifetime? This must be the highest form of treachery if indeed there are people who discuss that sort of narrative in the party.
Some of them were not born when Tinubu started to contribute to this venture and his own type is not theirs because he has been committed to ensuring the provision of mentorship and development of people who came across him.
Is it because of all these qualities that they hate him or because they are intimidated and envious that they have not amassed as much goodwill. APC must be truthful to itself and engage Asiwaju appropriately for whatever outcome the 2023 would bring. At the last count before his return to Nigeria last night, 58 top politicians have visited Tinubu at his London home including President Muhammad Buhari. Asiwaju is also firmly in charge of Lagos State, one of the top economies in Africa.
He has his network built over years and you would only want to toil with such a politician at your own peril. Growing up, they always told us that politics always pays those who worship her.
I wish all the APC elites the wisdom needed to act appropriately towards 2023.
Hashim Suleiman can be reached via [email protected]
APC Accuses APGA Of Malpractice, Says "There Was No Election In Anambra"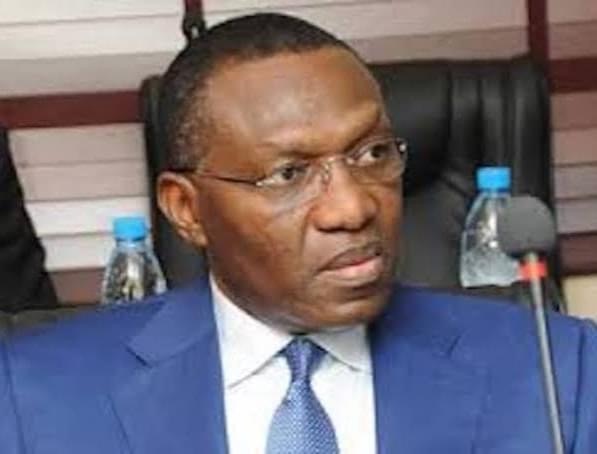 The All Progressives Congress (APC) has called for the cancelation of the yet-to-be-concluded governorship election in the state due to electoral malpractice.
The Chairman of the Party, Mr. Basil Ejidike in a statement, accused the All Progressives Grand Alliance (APGA), of rigging the election, in connivance with "corrupt-minded INEC officials".
He said: "What is happening in Anambra is never an election but big time electoral fraud and malpractice.
"We want the whole world to hear our voice that we will never accept the outcome of the Anambra gubernatorial election.
"The candidate of the All Progressive Grand Alliance (APGA) and the sitting Governor, Willie Obiano, manipulated the whole electoral system and we will stand to resist it.
"Ndi Anambra wants an APC Governor and there's nothing anyone can do to deny them that opportunity.
"We virtually won in all the local government, but Willie Obiano and Charles Soludo, through instrumentality, corrupt-minded INEC officers, subverted the whole process in favour of APGA.
"We want INEC to cancel the election and fix a date for a fresh election devoid of manipulations and malpractices."
The Anambra APC Chairman vowed to head to the court, should INEC insist on declaring the APGA candidate winner of the governorship election.
According to him, "But if INEC goes ahead to announce the results, we will definitely challenge the election process at the court of law, up-to Supreme Court. Nobody can intimidate us."
Stop Inciting Thugs to Disrupt Peace in Gombe, Citizens Warn Yahaya
Reporter: Sandra Ani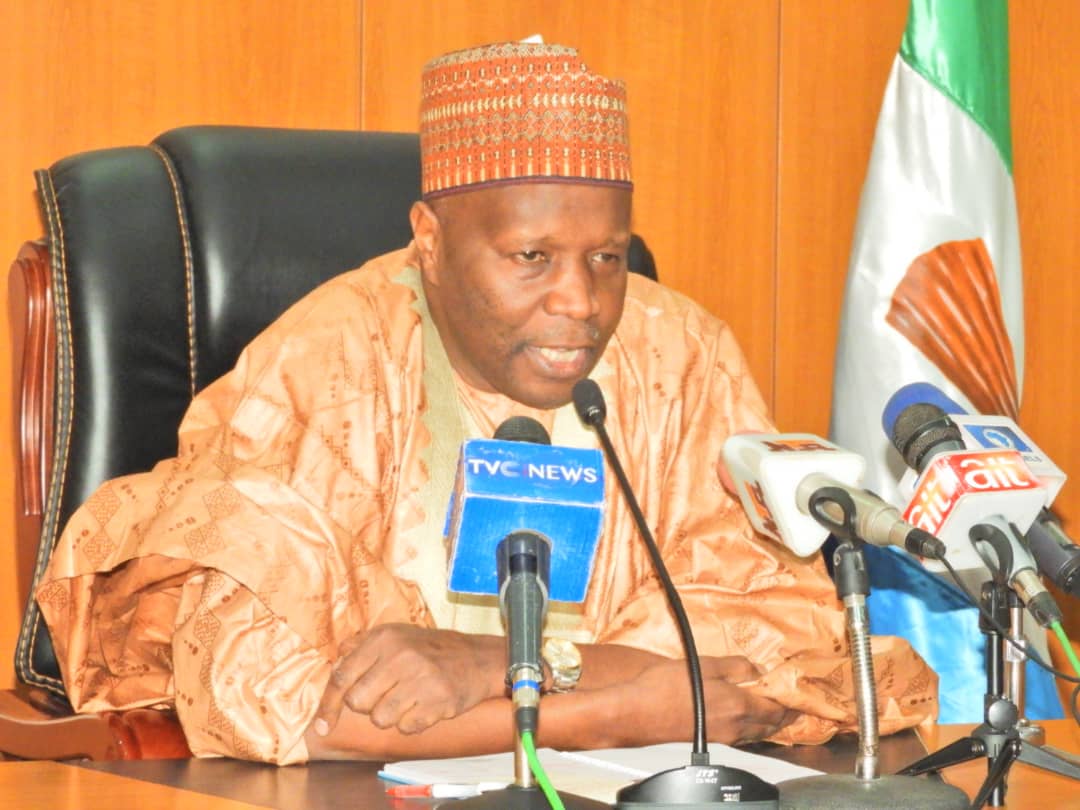 The indigenes of Gombe State have been enjoined to toe the path of peace and avoid unnecessary violence, which can greatly set the state back from its desired path of development.
The Governor of Gombe State, Mohammed Inuwa Yahaya, was also urged to desist from inciting the citizens on any violent act premised on selfish political motives.
These calls were contained in a statement issued by a prominent indigene of the state, Muhammad Jibrin Barde, wherein he urged all stakeholders in the Gombe project to join hands together to ensure peace and desired development for the state.
In his statement titled 'A Shameful day and Dishonour for our state – But Not a surprise', Barde frowned on the violence perpetrated by some thugs who attacked a former governor of Gombe State and a serving federal lawmaker, Senator Danjuma Goje, Friday around the International Conference Centre on the Bauchi-Gombe Road.
According to the statement, "For two and half years now, the APC government in Gombe State has been unwilling to tell their followers the truth. History will rightly remember yesterday's violence in Gombe, incited by a sitting Governor, who has continued to baselessly lie about the state finances, as a moment of great dishonour and shame for our state."Given the antecedent of the Gombe State government under the leadership of Governor Mohammed Inuwa Yahaya, this doesn't come as a total surprise to us.
However, there is no excuse for the kind of violence that we saw yesterday; it is counter-productive" the statement added.
Barde said, "I strongly condemn and deplore the cowardly attacks by criminals and thugs who unleashed the violence on Senator Mohammed Danjuma Goje and his entourage, peacefully exercising their freedom of association as guaranteed under the universal principle of human right.
This incident led to an unfortunate and needless loss of lives and properties. "I applaud the courage and dignity of those who stood up to defend these rights, as guaranteed by our constitution. I stand with the entire peace-loving indigenes of Gombe in bearing witness to this brave and determined struggle for a universal right that we must all uphold. We will long remember the images of those people attacked, seeking to exercise their right of freedom to associate."
He urged all parties in the state to maintain calm and avoid violence, expressed his deepest condolence to the families of those who lost their lives, and called on the Gombe state government to respect human rights, in the interest of peace and progress in the state.
According to him, "As I have said before, it is leaders who give life to the principle of democracy, rooted in its traditions, and those leaders who respect the universal rights of their people are stronger and more successful than those who do not.
"I have no doubt that the future of Gombe will be brighter if it is guided by the voices of Gombawa than an individual. No force of any kind can stand against the wishes of the people in the state without destroying itself", he added.
Barde sought for greater focus on the root cause of the violence, and said, "While condemning the violence, let us not ignore the underlying problem. Let us not pretend the system is fair and okay."
"Right now, Governor Mohammed Inuwa Yahaya's APC led government in Gombe state have a choice made clear to them. They can continue down this road and keep stoking the raging fires. Or they can choose reality and take the first steps toward extinguishing the flames. They can choose Gombe," the statement noted.
Urging all stakeholders to embrace peace for the sake of progress in Gombe, Barde added, "The state has been enjoying relative peace, the people of Gombe are very peaceful and loyal to their leaders. Unfortunately, the peace has been rattled. All Gombe indigenes should toe the path of peace and ensure that sanity is restored fully to this serene state. That is what we need to move this state forward."
[JUST IN] PDP Committee Zones National Chairmanship Slot To North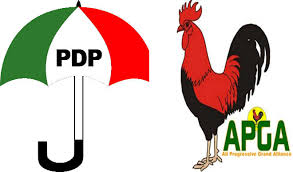 The next national chairman of the Peoples Democratic Party (PDP) will emerge from the northern region of the country, the party's National Zoning Committee has announced.
This decision was contained in a communique issued on Thursday following the meetings of the committee held in Enugu and Abuja.
"The decision of the PDP Zoning Committee is in line with the Constitution of the party on zoning and rotation of party and national offices in the interest of justice, equity, and fairness," the statement read.
"Consequently, the current offices being held by officers in the southern zones of the country, namely South West, South East, and South South zones, should swap places with the offices currently in the northern zones of Nigeria, namely North West, North East, and North Central zones."
The committee is headed by Governor Ifeanyi Ugwuanyi of Enugu State, while Benue State Governor, Samuel Ortom, and Zamfara State Deputy Governor, Mahdi Mohammed, are deputy chairman and secretary respectively.
Constituted on September 9, it was given the mandate to zone national offices to be contested by all PDP members at the party's forthcoming national convention.
PDP's National Executive Committee had announced October 30 to commence the exercise.
However, the mandate of the committee does not include zoning of the offices of the president, vice president, as well as other executive and legislative offices in the country.
The committee stated that its decision to zone the party's offices does not in any way affect the executive and legislative offices in Nigeria.
It explained that the zoning of offices within the PDP has traditionally been between the North and South of the country.
The committee thanked the party's leadership, especially the National Executive Committee for finding its members worthy to serve the PDP in that capacity.