FSD Africa Backs Fintech Pioneer To Build Platform To Access Carbon Markets
FSD Africa, the UK Government's flagship financial sector programme in Africa, is making an initial investment (£650,000) in a highly innovative digital solution connecting carbon credits from small-scale green projects across the global south to international buyers. The investment will deliver funding through the test phase of the solution being developed by Nick Hughes, who led the development of Africa's revolutionary mobile money service M-PESA.
Hughes is co-founder of 4R Digital, a green fintech start-up developing financial solutions for a range of business partners committed to climate positive projects in Africa spanning distributed solar energy, electric mobility and nature-based schemes. 4R Digital is building a solution that connects these projects to investors looking to offset greenhouse gas emissions at the same time as supporting locally-led climate action.
Voluntary markets allow individuals, organisations or governments to offset their greenhouse gas emissions by purchasing credits from projects that prevent, reduce, or remove an equivalent level of carbon. However, the markets are currently dominated by large-scale projects such as wind farms and waste-to-energy plants while smaller players struggle to complete the complex and costly process of verifying the emissions they have helped avoid or absorb. 4R Digital's Carbon Value Exchange (CaVEx) is being developed in response to this challenge.
CaVEx leverages technological innovations such as the Internet of Things (IoT) and machine to machine connectivity to remotely monitor tiny levels of activity by connected devices such as solar pumps and e-vehicles and to calculate their impact on carbon emissions.
By pooling and aggregating these data, the platform centralises verification of emission reductions, significantly cutting the cost for these projects to issue high quality carbon credits. The exchange also enables micro-payments from the sale of carbon credits to be digitally transferred direct to the individuals involved in the projects, increasing the flow of capital to locally-led initiatives that both combat the climate crisis and support incomes in developing economies.
To ensure the exchange meets international standards for verification, 4R Digital will engage an expert third-party organisation to audit the system. This evaluation will give purchasers confidence that each carbon credit they buy translates directly into an equivalent reduction or removal.
Over the last year FSD Africa has been working with 4R Digital to test the feasibility of using digital technology to open up access to climate finance, committing £250,000 in grant funding. It has now approved a further investment of £400,000 in the form of a convertible grant to enable 4R Digital to build a functioning version of the platform around several use cases, bringing the total investment to £650,000.
The investment is one of a number of new initiatives by FSD Africa as part of its increased focus on green finance. By working with partners to develop robust regulatory and policy frameworks FSD Africa aims to strengthen the continent's capacity to tap into the growing pool of international ESG funds whilst also building a pipeline of investable and scalable projects that are aligned with a low-carbon and climate-resilient future.
Nick Hughes, Managing Director of 4R Digital, said:
"There are many projects that simply cannot access climate finance because of the overhead costs associated with the processes involved and concerns on the 'buy side' about the accuracy of credit sources. Advances in digital technology and connectivity let us remove barriers on both sides and ultimately enable more finance to flow to worthwhile initiatives in the global south. We're pleased to move this from concept into pilot with partners who are committed to seeing real action on the ground".
Juliet Munro, Director, Digital Economy at FSD Africa, said:
"This investment is a demonstration of the important role development finance can play in providing early-stage funding for high-risk, high impact projects that would otherwise struggle to find the necessary capital.
"It is illogical that Africans highly exposed to environmental change find themselves barred from carbon markets intended to fund our fight against the climate crisis. 4R Digital is developing a revolutionary solution with the potential to throw open international sources of finance for entrepreneurs, farmers, and small businesses in developing countries. The early-stage funding FSD Africa has committed so far will enable it to take the next step of its journey, delivering a viable product to demonstrate its enormous potential and opening the way for private finance to play its crucial role".
N20M Bailout Fund: Yaya Bello Gives EFCC 48-Hour Ultimatum To Apologise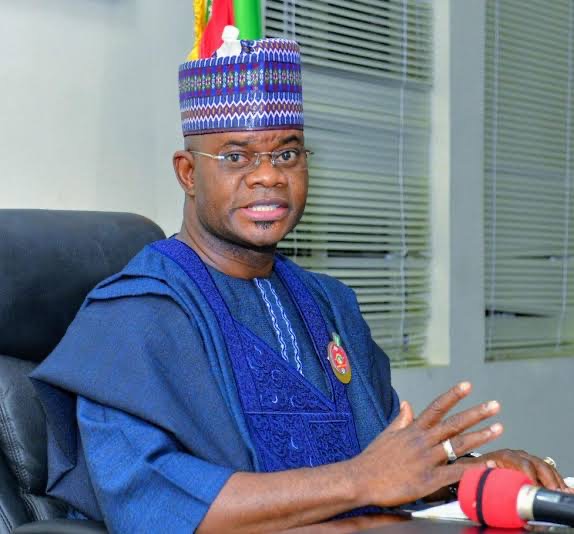 The Kogi State Government has given a 48-hour ultimatum to the Economic and Financial Crimes Commission (EFCC) to apologise over comments that the state hide N20 billion bailout fund meant to pay salaries in a commercial bank.
In a briefing on Sunday in Lagos, the Commissioner for Information, Kingsley Fanwo, said the state government did not open or create the said account.
"I want to assure you that after 48 hours from today, if they refuse to retract their ill-fated, false, politically motivated, irresponsible press statement, we will drag them to court," the commissioner said.
The commissioner equally challenged the anti-graft agency to produce the account mandate and details of those who operated the account.
This is even as the Kogi State Government said it has gotten the bank's response which exonerated them from running the account.
According to the state, the government has enough evidence against the EFCC to have a field day in court.
"The Kogi State government does not currently operate or maintain a fixed-deposit account with Sterling Bank.
"There is no mandate letter from the Kogi State Government to open account number 0073572696 with Sterling Bank. Sterling Bank account 0073572696 is an internal mirror account operated by the bank for purposes of managing the Kogi State Salary Bailout facility," Fanwo added.
FG To Support States With N656bn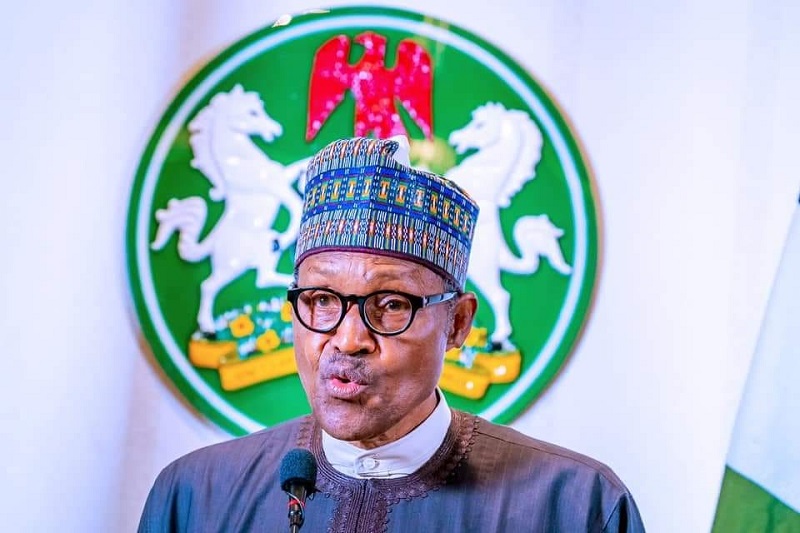 The Federal Government has approved support the the 36 states of the federation with the sum of N656 billion to bridge financing facility.
This was disclosed at the National Economic Council (NEC) meeting presided over by Vice-President Yemi Osinbajo on Thursday.
Each of the state governments will receive the sum of N18.225 billion to help in meeting financial obligations, especially the previous budget support facility due for repayment.
The states will be required to repay the latest loan with a 30-year tenor and a two-year moratorium at an interest rate of nine per cent.
Minister of Finance, Budget and National Planning, Hajia Zainab Ahmed, had informed the council that the bridge facility is now being processed by the Central Bank of Nigeria (CBN).
The money will be disbursed in six tranches over a period of six months to the states.
She affirmed that the facility is to help the states afford the repayment of previous bailout facilities guaranteed for them by the Federal Government.
At the July meeting of the council, the finance minister had informed that deductions from state governments would soon commence as repayment for the previous bailout from the CBN.
Subsequently, the states sought further support leading to the idea of bridge financing. A statement issued by the spokesman of the Vice President, Laolu Akande, also said at the meeting, the Executive Director/CEO of the National Primary Health Care Development Agency (NPHCDA), Dr Faisal Shuaib, briefed the members on the status of the country's COVID-19 vaccine roll-out.
He noted that Nigeria had received over 100 million doses of COVID-19 vaccines from COVAX, African Union and othes, which, he said, was sufficient to ramp up vaccination for about 50 per cent of the targeted population.
According to him, the total eligible population of Nigerians for the vaccine is over 111 million. "Given the availability of vaccines, we have started rolling out a plan to vaccinate 50 per cent of Nigerians, 18 years and above by January 31, 2022," the NPHCDA DG said, adding that there would be a scaling up of over 3,000 health facilities nationwide.
In his presentation to the council on state performance report on COVID-19, Director-General, Nigeria Centre for Disease Control (NCDC), Dr Ifedayo Adetifa, said Nigerians must continue to maintain and sustain the COVID-19 response, especially as it enters the holiday period where there will be anticipated travels within and outside the country, as well as mass events.
Adetifa said the country should "maintain visibility of the outbreak by testing, continuing to encourage adherence to public health and social measures, encourage vaccination and address vaccine hesitancy."
Again, CBN Orders Banks To Close Accounts Trading Cryptocurrency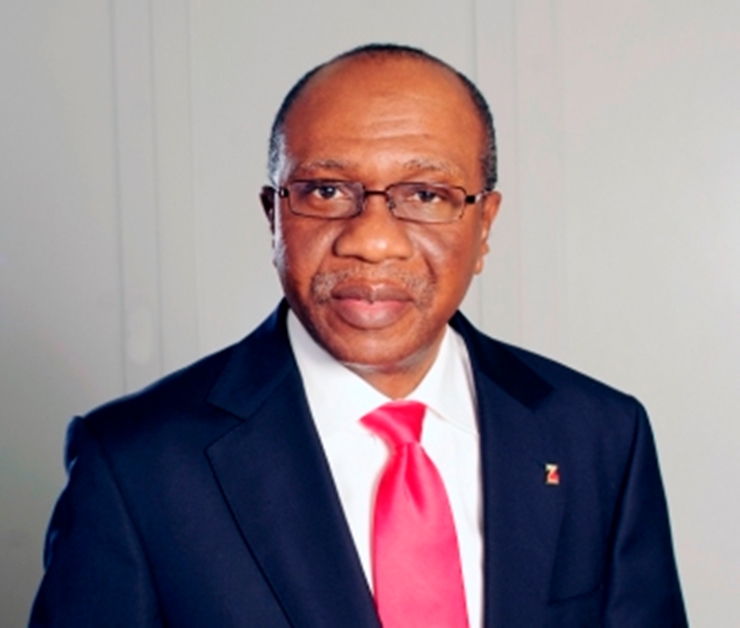 The Central Bank of Nigeria (CBN) has ordered all Nigerian commercial banks to freeze the accounts of certain individuals for allegedly trading in cryptocurrency.
This is contained in a Post-No-Debit circular signed on November 3 by the Director of Banking Supervision, J. Y. Mammanand addressed to the banks.
"You are hereby directed to close accounts of the underlisted bank customers and place the funds in the accounts in suspense accounts for engaging in cryptocurrency trading in contravention of CBN Circular BSD/DIR/PUB/014/001 dated February 5, 2021."
The listed accounts belong to two individuals, Nnamdi Francis Okereke and Nwaorgu Kingsley Chibuzor, and a company called TVS Hallmark Service Limited.
In February, the apex bank ordered banks and other financial institutions to close all customer accounts used in trading cryptocurrencies and other related transactions.
In a circular obtained by Grassroots.ng the CBN ordered deposit money banks, non-bank financial institutions and other financial institutions to "identify persons and/or entities transacting in or operating cryptocurrency exchanges within their systems and ensure that such accounts are closed immediately."