Coca-Cola HBC Announces Commitment to Net Zero Emissions by 2040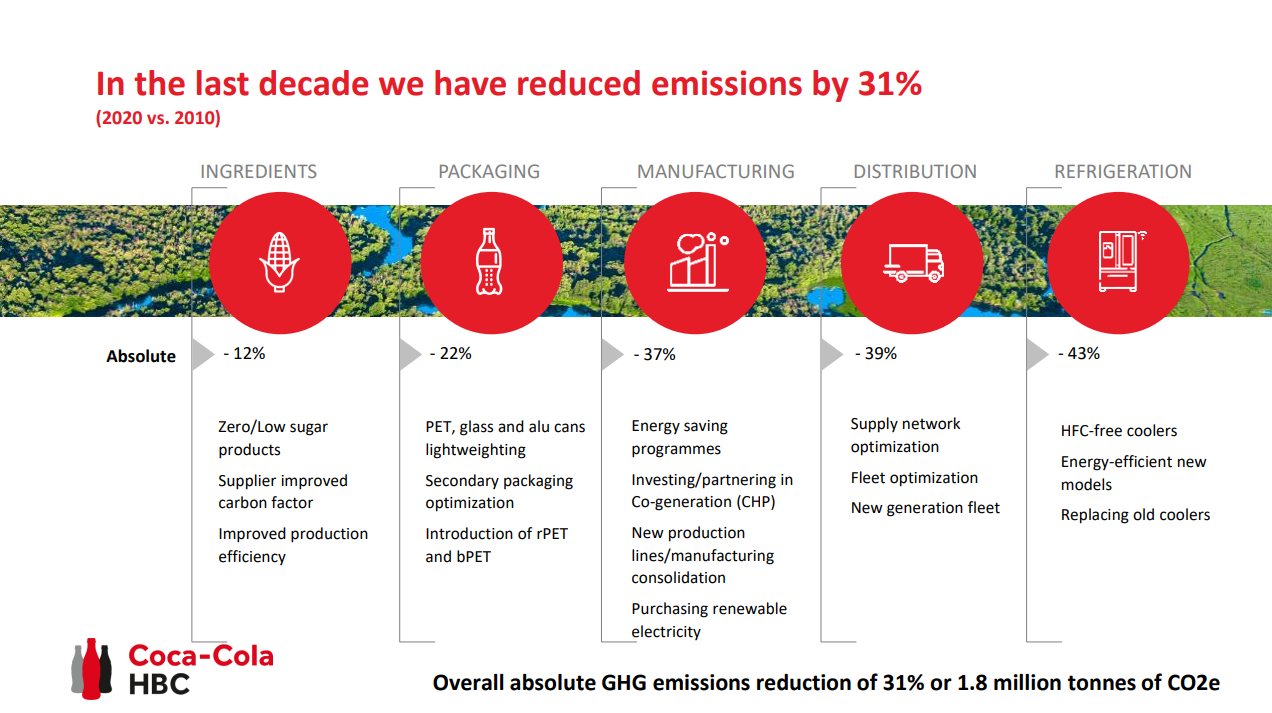 The Coca-Cola Hellenic Bottling Company (CCHBC), a growth focused consumer packaged goods company and the parent company of the Nigerian Bottling Company (NBC) Ltd.,has announced its commitment to achieving net zero emissions across its entire value chain by 2040.
The Commitment, which recently launched across 28 markets by the leading bottlers of the Coca-Cola brands, represents a bold response to the global concerns around climate emergency and its threats to the future of the planet.
The company aims to achieve this target through the adoption of several initiatives, including the investment of €250 million in emissions reduction initiatives by 2025; switching to 100% renewable electricity and low carbon energy sources; accelerating efforts towards low carbon packaging by increasing rPET use and adopting package-less and refillable options and removingplastics in secondary packaging., The company also plans to provide energy-efficient and eco-friendly coolers to customers, reduce emissions from agricultural ingredients and implement a "Green Fleet" programme to switch to low and no carbon alternatives
Commenting on the initiative, Zoran Bogdanovic,CEO of Coca-Cola HBC, said, "This commitment is the ultimate destination of a journey that we started many years ago. It is fully aligned with our philosophyto support the socio–economic development of our communities and to make a more positive environmental impact. Both are integral to our future growth. Although we don't yet have all the answers, our plan, track record and partnership approach give us confidence that we will deliver".
Also commenting on behalf of one of the company's partners, Markus Pfanner, Vice President Sustainability Tetra Pak, said, "As Tetra Pak also has a net zero target and SBTi approved 1.5o aligned 2030 targets, we look forward to working with Coca-Cola HBC to reduce GHG emissions and together achieve our joint aims."
In Nigeria, the Nigerian Bottling Company (NBC) is playing its role to accelerate efforts towards reaching this target through several interventions. The company commenced the transition of four of its manufacturing plants in Maiduguri, Kano, Asejire and Abuja, to renewable energy sources through the installation of solar power infrastructure. These efforts deliver up to 2,650 KWP to the facilities, and the expansion phase will even deliver more carbon footprint reduction.
Furthermore, NBC has completed the installation of Combined Heat and Power Plants (CHP) at four of itsmanufacturing plants which has resulted in significant reduction of its carbon footprint across the country. With the CHPs, heat emission that would have been lost is effectively channeled back into powering boilers at the plants.
As an innovative leader in water stewardship, the company has also ensured that all its manufacturing facilities have effluent treatment plants which ensure that wastewater released from operations are safe for plant and animal life. As a confirmation, all NBC plants have received the prestigious Alliance for Water Stewardship certification, the highest global benchmark for responsible water stewardship.
Speaking on the company's interventions so far, theManaging Director at NBC, Mathieu Seguin, said, "Climate change is a global emergency that requires deliberate, proactive and coordinated efforts to be mitigated. We have seen its impact on agriculture and food production, rising sea levels, declining biodiversity, and the threat to coastal communities. We are passionate about leading efforts that strengthen the sustainability of the environment while supporting the socio-economic development of our communities. These priorities are integral to our future growth and central to our values as an organization.""
Through an existing, approved science-based target, the CCHBC is aiming at a 25% reduction in its value chain emissions by 2030 and a further 50% reduction the following decade. To address the 90% of emissions resulting from third party actions, the company is broadening existing partnership approach with suppliers whilst also investing in other climate protection measures wherever emissions cannot be eliminated entirely.
Money Laundering & Tax Fraud: EFCC Arrests Obi Cubana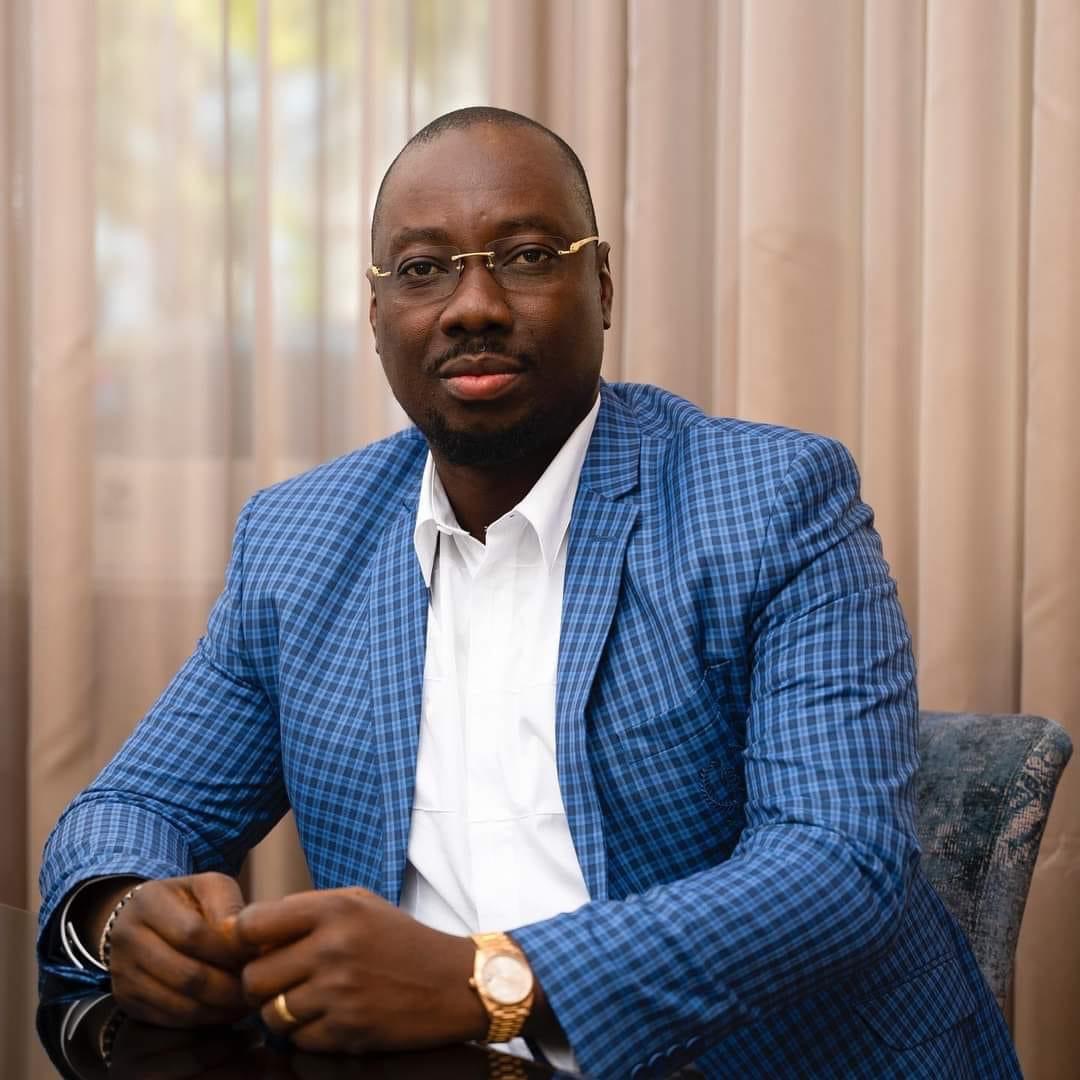 The Economic and Financial Crimes Commission has arrested popular socialite and businessman, Obinna Iyiegbu, aka Obi Cubana for money laundering and tax fraud.
The Anambra-born club owner, who arrived the headquarters of the EFCC at Jabi, Abuja, at about noon on Monday, is currently being interrogated by operatives of the commission.
Though allegations against the socialite were sketchy as of press time, a source disclosed that his case borders on alleged money laundering and tax fraud.
Venture Law Firm TLP Advisory Goes Global To Support Africa's Growing Tech Ecosystem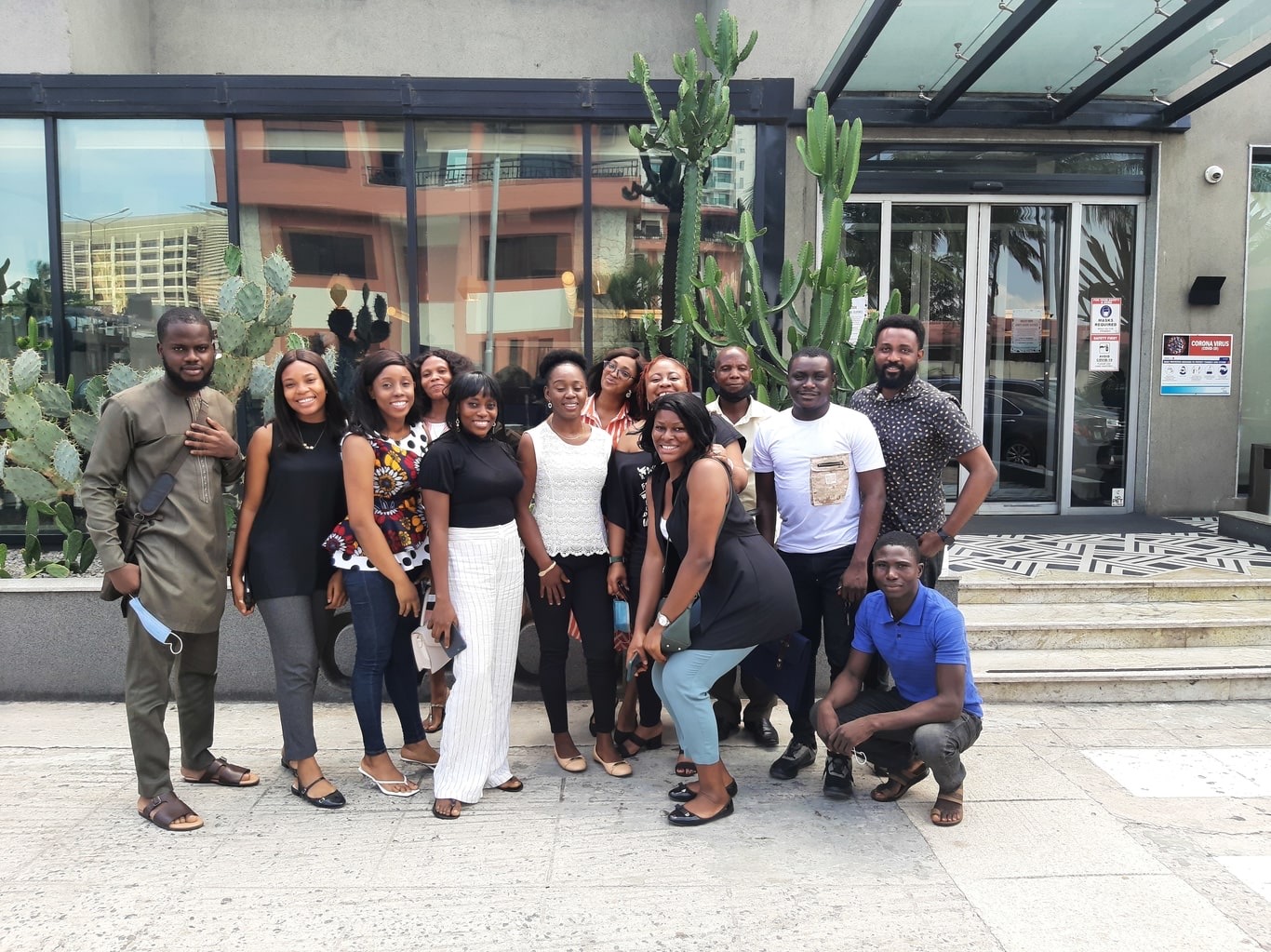 TLP Advisory, a Nigeria-headquartered legal firm focused on Africa's tech industry, today announced its expansion into the UK, US and Canada. Having worked with many of the continent's rising technology companies, including Flutterwave and PiggyVest, TLP Advisory's expansion will position the law firm as a key conduit between the continent's technology companies and leading investor markets, enabling smoother capital flows between the regions and providing African entities with dedicated advisory around international fundraising and regulation in Lagos, London, New York and Toronto.
Established in 2014, originally under the name The Longe Practice, TLP Advisory has widened its capabilities to include the tech, media and entertainment industries, specialising in intellectual property, fundraising, and corporate structuring. Strengthened by its merger with US-based law firm, Ollis Law and registration with the Solicitors Regulation Authority (SRA) in the UK, the team now expertly guides African companies through navigating complex international regulatory hurdles and complying with corporate governance laws in global markets. TLP Advisory's niche market experience and multi-territory expertise makes this journey far easier for founders embarking on expansion.
Africa's tech industry is projected to be worth $180bn by 2025. During 2020 there was 44% year-on-year growth in African startup fundraising, with 359 equity raises totalling over $1.4bn. TLP Advisory has been central to this progress and has advised some of Africa's groundbreaking startups along with VC funds such as Ventures Platform. As the first startup and venture law firm in Nigeria, TLP Advisory has seen 300% year-on-year growth and supports angel investors, VC funds, corporates and investment banks across additional markets such as South Africa, Ghana and Kenya, and now the UK, US and Canada.
To support the growing and varying needs of its clients, TLP Advisory launched DIYLaw, its self-service legal tech platform, in 2015. DIYLaw recently introduced a digitized, B2B dashboard which is a first of its kind in Nigeria, simplifying many of the processes required by Africa-focused entrepreneurs to set up and operate smoothly. The platform makes access to legal services simple and affordable through bulk functionality and smart API integrations with partners such as Prospa and Access Bank. DIYLaw automates over 20 activities such as company registration, employee documentation and non-disclosure agreements based on location and sector, reducing the legal administrative burden for growing startups.
"It is truly an exciting time in the African tech space, with some of the startups we worked with just a few years ago now on course for immense growth in and outside the continent", said Odunoluwa Longe, Co-founder and Lead Counsel at TLP Advisory and Co-founder at DIYLaw. "We are thrilled to continue to offer a purpose-built legal services infrastructure to sustain the incredible trajectory of African startups through our on-ground expert services. We want to be the partner of choice for innovative African companies expanding overseas and international companies looking to protect and commercialise their intellectual property on the continent."
"We've really evolved alongside the continent's accelerating tech ecosystem and as a firm we've facilitated $400m of investments over the past five years," added Funkola Odeleye, Corporate-Commercial Lead at TLP Advisory and Co-founder at DIYLaw. "We're expanding and scaling but retain our personalised and tailored approach to giving clients the best guidance in often difficult regulatory environments. This takes into account how innovation moves faster than regulation, and by creating a robust services sector we can ensure that clients operate without being in breach of existing regulations and are able to comply during complex cross-border operations."
Demonstrating further commitment to the sector, TLP Advisory were engaged as one of the two legal firms to draft the Nigerian Startup Bill, intended to become a one-stop shop for laws and regulations affecting entrepreneurs in the market. Their international expansion signals the continued growth of the African tech space, demonstrating the firm is well-positioned to support companies and investors in new markets.
AfriTECH2021: Key Takeaways From Zoho's Workshop On Driving Business Growth Through CX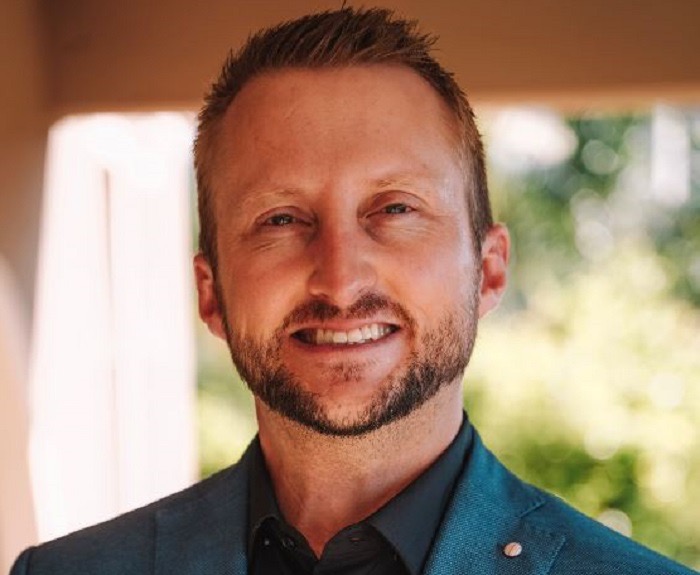 For organizations large and small, the year 2020 was the longest year ever. The quick lesson is the urgent need to reorient the workforce to a new way of working to ensure uninterrupted delivery of exceptional CX (customer experience). It came swiftly with playbooks being written and rewritten depending on what leaders were learning from government authorities, medical professionals, and from their own employees.
Thus, CX innovation is now more than merely a topic for conferences; it is a necessity for survival for people-centric organizations.
And this newfound need means that many customer experience trends are very quickly developing and coming to fruition, helping shape the future.
This is the crux of a workshop conducted by Andrew Bourne, Regional Manager – Africa at Zoho Corp. during Africa Tech Alliance Forum (#AfriTECH2021), organised by TechEconomy.ng in Lagos on Wednesday, 13th, October 2021.
Here are the key takeaways from Andrew's session:
What do your current customers expect?
He said that the 'Generation C', usually referred to as 'The Connected Society', expects great customer service; through interactive customer platforms offered on mobile devices as well as efficient and consistent service delivery that will be available 24/7.
These, he said, are all forms of an effective customer experience. Concerning what the future customers expect, Andrew told the Workshop participants that it has become imperative for businesses to carry out research on 'what' their future customers will expect.
The Zoho Regional Manager referenced a Forbes report, which reads: "Millennials currently hold the largest purchasing power, but Gen-Z is close behind. The group, which was born between 1996 and 2010, already holds $44 billion buying power ($600 billion when considering their influence on their parents' spending) and will hit the workforce and become powerful consumers in the next few years. In the next year, they will account for 40% of all U.S. consumers. To succeed, companies need to know how to tailor a great consumer experience for Gen-Z".
To satisfy customers who fall within Gen-Z, Andrew said, "Businesses should consider: mobile-first as Gen-Z demands quick access on the go; Personalised service – Gen-Z wants a real customer relationship; Video – Gen-Z responds well to visual content, especially videos; Trust – Gen-Z cares about trust and authenticity; and Efficiency, implying that Gen-Z have an average attention span of about about 8 seconds".
Buttressing his point using a PwC report in 2018, Andrew said that if you give customers a great experience they will in turn buy more, be more loyal and share the experience with their friends; in other words, they will give a great testimonial and/or a review.
CX vs CS
The Zoho Regional Manager said that CX is majorly about customer relationships; adding that CS – Customer Service is reactive while CX is proactive and continuous. Therefore, if CS is expected, CX is how you exceed customer expectations. To do this effectively and efficiently, you would need a CRM – Customer Relationship Management system. "To lead in CX, organisations cannot compromise digitisations such as Online Forms, Customer Portals, Digital Signatures, Website Live Chat and Artificial Intelligence (AI) assistants like Live Chatbots, etc."
Andrew also demonstrated how to drive customer loyalty through a CRM system. "A 'Repeat Customer' comes back because you gave them a great first-time experience; The 'Loyal Customer' follows you because of continued great experience and continuous improvement of the CX and the 'Promoting Customer' gives your company a boost by promoting you to others based on the experience and will continue if their loyalty is acknowledged and shown appreciation," he said. Moreover, new customers get introduced to the company through a 'promoting' customer which could be triggered by word of mouth, social media recommendations or a customer testimonial.
The workshop drew rapt attention from both government and private sector operators who strongly shared the view that COVID-19 has overwhelmed businesses around the globe, encouraging customer teams to rethink what customer care actually means.
Zoho is well-known for its CRM solution as well as its other SaaS offerings for business management. Zoho CRM is a cloud-based, integrated customer relationship management platform that caters to the needs of businesses and industries of all sizes and types. Be it multi-channel communication, taking care of multiple tasks, predictive analytics or in-depth CRM insights, Zoho CRM offers a host of features that can supercharge a business' CRM decisions and elevate its CX delivery.
Including its CRM solution, Zoho has 50+ apps in nearly every major business category, including sales, marketing, customer support, accounting and back-office operations, and an array of productivity and collaboration tools.
More than 70 million users around the world, across hundreds of thousands of companies, rely on Zoho every day to run their businesses, including Zoho itself. Zoho is privately held and profitable with more than 10,000 employees.