Nigerian Fintech, Brass, Secures $1.7mn Financing Round "To Bet On African SMEs"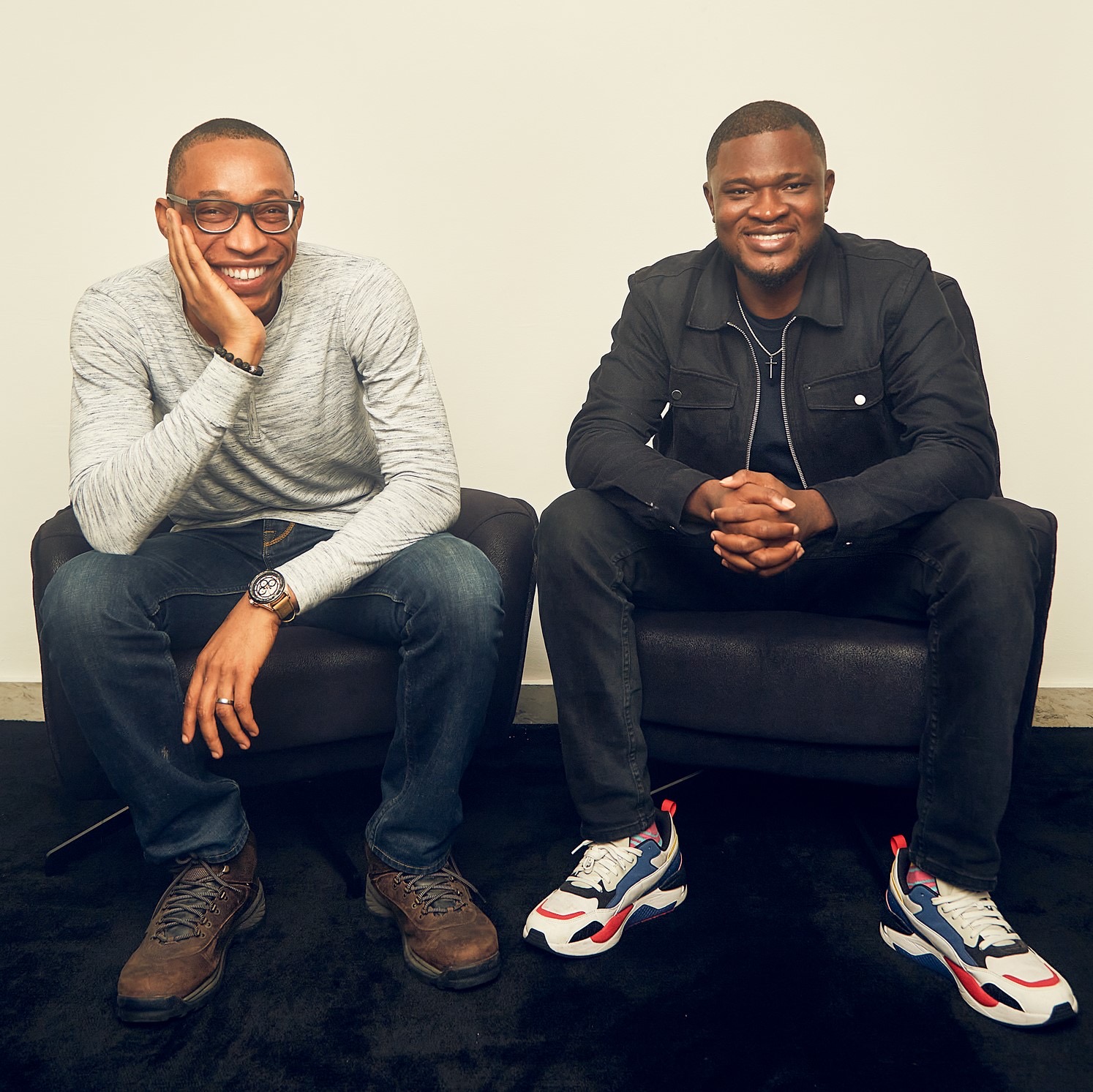 Brass, a Nigerian digital bank delivering easy access to affordable premium banking services for small and medium-sized businesses (SMEs), has today secured $1.7mn in funding to address the heavily underserved banking needs of local entrepreneurs, traders and fast-growing businesses. The financing round sees participation from Olugbenga 'GB' Agboola (Co-Founder of Flutterwave), Ezra Olubi (Co-Founder of Paystack, acquired by Stripe), Hustle Fund, Acuity Ventures, Uncovered Fund and Ventures Platform. The new funding will play a key role in accelerating Brass' expansion into South Africa and Kenya – just a year after launch, and will kickstart a range of new product categories, including an expansion of the startup's footprint in the credit market as it bids to diversify its customer range.
Launched in July 2020 by Sola Akindolu (previously Head of Product at Kudi) and Emmanuel Okeke (a former Engineering Manager at Paystack), Brass equips SMEs with a full-stack, commercial-grade banking service across various business classes, enabling them to gain greater clarity and control over their money operations and the power to scale their enterprises. The platform currently boasts a comprehensive suite of products tailored to a wide spectrum of business banking needs, including credit & payment services, payroll and expense management, API support and a host of additional core business services.
To-date, Brass has served thousands of businesses, disbursed over $2mn in credit and recently launched Brass Capital – a cash-flow financing service to support even more fast-growing businesses. Many of Brass' clients use the platform as their default money operation service provider and its current customer base includes the likes of Send.ng, Mono and Eden as well as restaurants, schools and malls. The platform has also partnered with Flutterwave to drive its expansion plans across Africa.
Commenting on the fundraise, Sola Akindolu, Co-Founder and CEO of Brass, says, "The basic needs of Africa's SMEs are just as significant and unique as those of the customers they serve each day and now more than ever, we need innovative and world-class financial services solutions that meet their expectations. These local businesses have supported our economies for decades, forming the backbone of Africa's success to-date and now is the time to bet on them."
"At Brass, we've made some great strides over the last year in tackling one of Africa's most critically underserved customer bases but with an estimated $5.1tn credit gap globally, our work is far from over. This is why we're delighted to welcome onboard a number of vastly-experienced and strategic investors, whose expertise will not only play a vital role ahead of our expansion into South Africa and Kenya, but also in our future ambitions outside of the continent."
Currently, SMEs form 99% of all Nigerian businesses however, many of them encounter the same major roadblock that has resulted in 55% – 68% of formal SMEs in emerging markets being underserved by financial institutions – a severe lack of access to affordable, high-quality and uniquely tailored financial services. As a result, these businesses are mainly limited to expensive and often ineffectual traditional banking services or they simply remain unbanked due to access and cost. This has not only led to an estimated $5.1tn credit gap for SMEs in Nigeria and other emerging economies, but also a huge lack of resources for these companies to fully understand their financial operations and make critical business decisions.
Kola Aina, Founder and General Partner at Ventures Platform, says "We were immediately sold on Brass's mission to make banking work for small businesses. For far too long banks have not worked for their customers. This challenge is even more chronic for small businesses, hence we are excited to be a Brass partner as they advance the mission to make banking work for African businesses – via their suite of products designed to help businesses succeed."
Elizabeth Yin, General Partner at Hustle Fund adds "We are excited to back Sola, and the Brass team who are providing critical financial technology to Africa's businesses, starting with Nigeria's ~41.5 million businesses. We believe Africa's entrepreneurial ecosystem, and fintech sector is witnessing an unprecedented shift, and Brass is at the forefront of that, supporting local businesses and professionals with banking technology to supercharge their growth. We are excited by their vision, and honoured to be joining them on their journey."
Brass' previous investment to-date has featured a number of seasoned angel investors in the African tech space including Olumide Soyombo of Voltron Capital, Leonard Stiegeler, Fola Olatunji-David, Yemi Lawani and two senior executives from top Nigerian banks.
Currently, access to comprehensive banking solutions services remains one of the most significant constraints for SMEs in Africa as it is estimated that the continent's formal SME sector has an annual financing gap of over US $136 billion. According to the World Bank, these businesses employ 80% of Africa's population, highlighting their importance to the local economy and further underlining their need for additional support.
Lexi Novitske, Managing Partner at Acuity Ventures, closes "The real market opportunity in digital banking in Africa is enabling small businesses. These businesses are looking for tools to responsibly scale; with a Brass partnership they're able to grow alongside a committed partner for the long term.
Meanwhile, data sources in Africa are still nascent. Brass's suite of products including payments and dashboard services not only give small local businesses transparency and efficiency over their operations, but enable Brass to provide banking products that meet the needs of these customers at lower risk." 
N20M Bailout Fund: Yaya Bello Gives EFCC 48-Hour Ultimatum To Apologise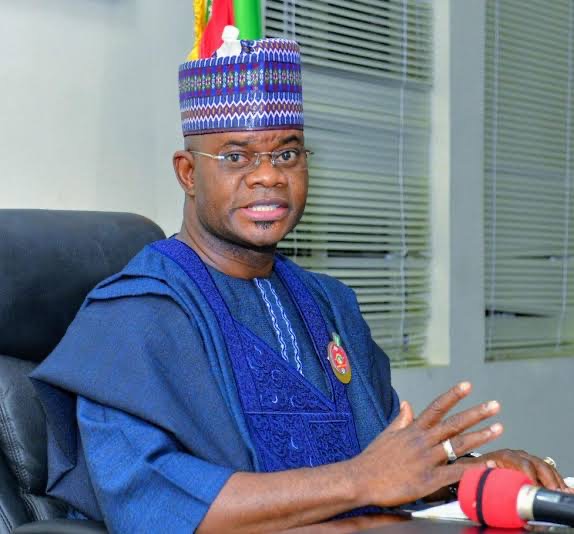 The Kogi State Government has given a 48-hour ultimatum to the Economic and Financial Crimes Commission (EFCC) to apologise over comments that the state hide N20 billion bailout fund meant to pay salaries in a commercial bank.
In a briefing on Sunday in Lagos, the Commissioner for Information, Kingsley Fanwo, said the state government did not open or create the said account.
"I want to assure you that after 48 hours from today, if they refuse to retract their ill-fated, false, politically motivated, irresponsible press statement, we will drag them to court," the commissioner said.
The commissioner equally challenged the anti-graft agency to produce the account mandate and details of those who operated the account.
This is even as the Kogi State Government said it has gotten the bank's response which exonerated them from running the account.
According to the state, the government has enough evidence against the EFCC to have a field day in court.
"The Kogi State government does not currently operate or maintain a fixed-deposit account with Sterling Bank.
"There is no mandate letter from the Kogi State Government to open account number 0073572696 with Sterling Bank. Sterling Bank account 0073572696 is an internal mirror account operated by the bank for purposes of managing the Kogi State Salary Bailout facility," Fanwo added.
FG To Support States With N656bn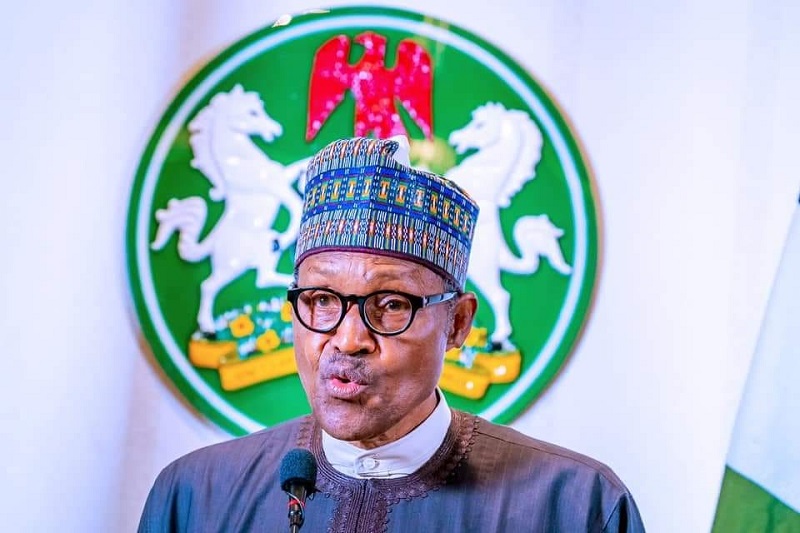 The Federal Government has approved support the the 36 states of the federation with the sum of N656 billion to bridge financing facility.
This was disclosed at the National Economic Council (NEC) meeting presided over by Vice-President Yemi Osinbajo on Thursday.
Each of the state governments will receive the sum of N18.225 billion to help in meeting financial obligations, especially the previous budget support facility due for repayment.
The states will be required to repay the latest loan with a 30-year tenor and a two-year moratorium at an interest rate of nine per cent.
Minister of Finance, Budget and National Planning, Hajia Zainab Ahmed, had informed the council that the bridge facility is now being processed by the Central Bank of Nigeria (CBN).
The money will be disbursed in six tranches over a period of six months to the states.
She affirmed that the facility is to help the states afford the repayment of previous bailout facilities guaranteed for them by the Federal Government.
At the July meeting of the council, the finance minister had informed that deductions from state governments would soon commence as repayment for the previous bailout from the CBN.
Subsequently, the states sought further support leading to the idea of bridge financing. A statement issued by the spokesman of the Vice President, Laolu Akande, also said at the meeting, the Executive Director/CEO of the National Primary Health Care Development Agency (NPHCDA), Dr Faisal Shuaib, briefed the members on the status of the country's COVID-19 vaccine roll-out.
He noted that Nigeria had received over 100 million doses of COVID-19 vaccines from COVAX, African Union and othes, which, he said, was sufficient to ramp up vaccination for about 50 per cent of the targeted population.
According to him, the total eligible population of Nigerians for the vaccine is over 111 million. "Given the availability of vaccines, we have started rolling out a plan to vaccinate 50 per cent of Nigerians, 18 years and above by January 31, 2022," the NPHCDA DG said, adding that there would be a scaling up of over 3,000 health facilities nationwide.
In his presentation to the council on state performance report on COVID-19, Director-General, Nigeria Centre for Disease Control (NCDC), Dr Ifedayo Adetifa, said Nigerians must continue to maintain and sustain the COVID-19 response, especially as it enters the holiday period where there will be anticipated travels within and outside the country, as well as mass events.
Adetifa said the country should "maintain visibility of the outbreak by testing, continuing to encourage adherence to public health and social measures, encourage vaccination and address vaccine hesitancy."
Again, CBN Orders Banks To Close Accounts Trading Cryptocurrency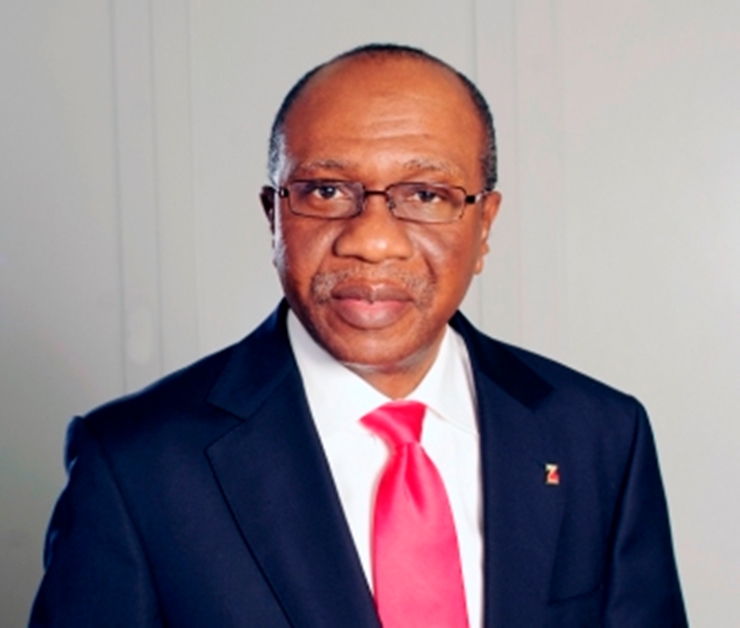 The Central Bank of Nigeria (CBN) has ordered all Nigerian commercial banks to freeze the accounts of certain individuals for allegedly trading in cryptocurrency.
This is contained in a Post-No-Debit circular signed on November 3 by the Director of Banking Supervision, J. Y. Mammanand addressed to the banks.
"You are hereby directed to close accounts of the underlisted bank customers and place the funds in the accounts in suspense accounts for engaging in cryptocurrency trading in contravention of CBN Circular BSD/DIR/PUB/014/001 dated February 5, 2021."
The listed accounts belong to two individuals, Nnamdi Francis Okereke and Nwaorgu Kingsley Chibuzor, and a company called TVS Hallmark Service Limited.
In February, the apex bank ordered banks and other financial institutions to close all customer accounts used in trading cryptocurrencies and other related transactions.
In a circular obtained by Grassroots.ng the CBN ordered deposit money banks, non-bank financial institutions and other financial institutions to "identify persons and/or entities transacting in or operating cryptocurrency exchanges within their systems and ensure that such accounts are closed immediately."