Top organisations win maiden Africa Tech Alliance Forum (AfriTECH) awards
Layer3, Rack Centre, Cloudflex Computing, Notion Technology, Medallion, Zoho, Digital Encode make the roll call of 2021 AfriTECH Awardees, reports SANDRA ANI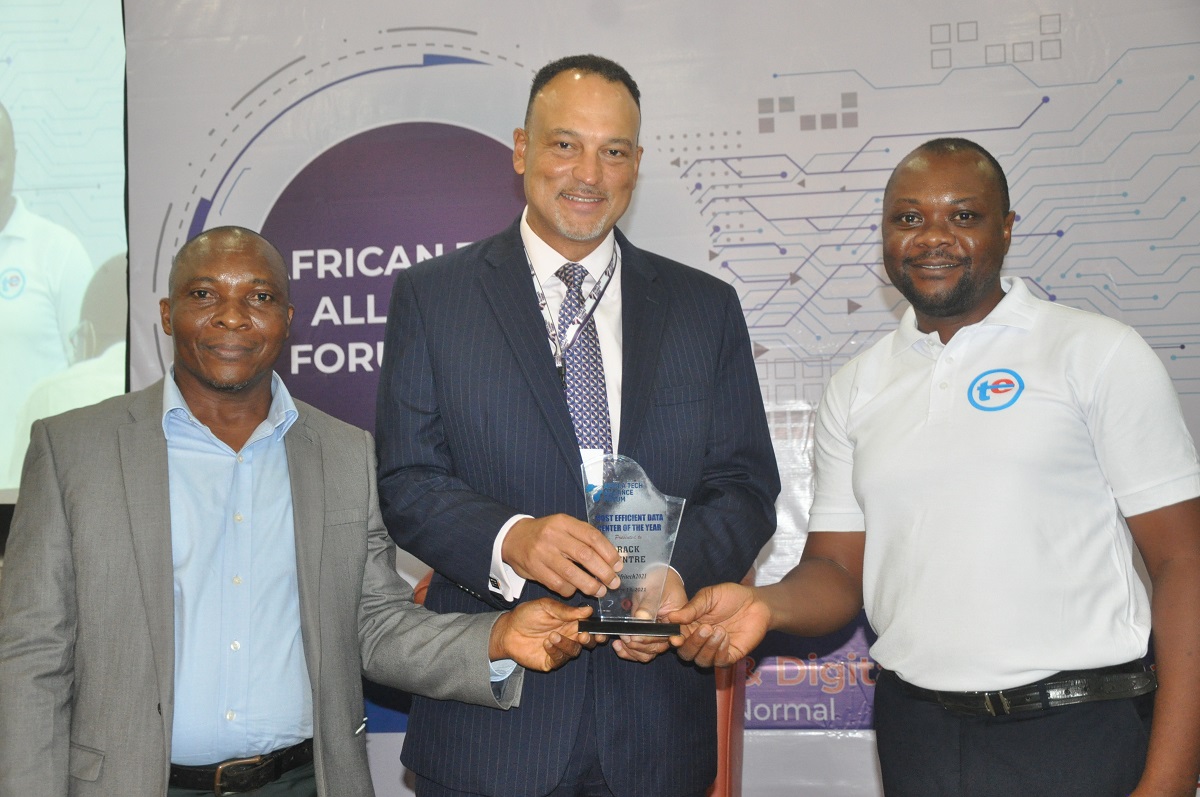 Africa Tech Alliance Forum (AfriTECH) organisers have recognized outstanding organizations for driving creative, innovative solutions and products to enhance Africa's digital economy.
The eight (8) award winners across different categories were honoured at Africa Tech Alliance Forum 2021 (AfriTECH2021), held in Lagos.
The hybrid Forum provided opportunity for inter-sectorial cross-fertilization of ideas on economic impacts of COVID-19 on digital transformation on Businesses and way forward with critical look at Boosting digital infrastructure for Cloud Hosting; Digital tools for education & reskilling African youth; CyberSecurity: Pushing for Privacy & Data Protection; and Harnessing Blockchain Technology for Digital Economy Growth.
The 2021 winners of AfriTECH Awards are:
Hybrid Cloud Services Achiever Award – Galaxy Backbone Limited
Most Efficient Data Centre of the Year  -Rack Centre
Data Protection Compliance Organisation of the Year – Digital Encode Limited
Business Intelligence (BI) Software Company of the Year – Zoho Corporation
Cloud Innovator of the Year – Layer3
Best Cloud Infrastructure Company of the Year – Cloudflex Computing Services Ltd
Digital Transformation Project Award – Notion Technology Limited
ICT Infrastructure Provider (Data Centre) of the Year – Medallion
Africa Tech Alliance Forum Convener's Award – Olatomiwa Williams
1. Hybrid Cloud Services Achiever Award presented to Galaxy Backbone Limited.
Galaxy Backbone Limited is an ICT services provider; wholly owned by the Federal Government of Nigeria and has the official mandate to build and operate a single nation-wide IT infrastructure platform to provide network services to all Federal Government Ministries, Departments and Agencies (MDAs).
Galaxy Backbone Limited drives national development through the provision of a pervasive ICT infrastructure and services to public institutions and under-served communities.
2. Rack Centre –  Most Efficient Data Centre of the Year.  
Founded in 2012, Rack Centre is the only carrier neutral Tier III Constructed Facility Certified data centre in Africa and focuses solely on providing best in class data centre colocation services and unrestricted interconnect between carriers and customers.
This gives customers a technically superior, physically more secure and lower cost environment for their information systems.
Rack Centre's carrier neutrality allows customers to manage traffic to get better value, lower latency and higher resilience, and creates an open market for partnerships between customers, networks, cloud and content providers, the Internet Exchange Point of Nigeria and managed service providers.
Rack Centre clients include 40 telecommunication carriers, Internet Service Providers (ISPs), global Tier 1 networks and pan Africa international carriers, including direct connection to all 5 undersea cables serving the South Atlantic Coast of Africa and every country on the Atlantic coast of Africa.
3. Digital Encode Limited – Data Protection Compliance Organisation of the Year
Digital Encode is a leading consulting and integration firm founded in 2003 that specializes in the design, management, and security of business-critical networks, telecommunications environments and other Information Technology (IT) infrastructures.
Digital Encode is one of the few companies certified by the Nigerian government through the National Information Technology Development Agency (NITDA) as Data Protection Compliance Organisation (DPCO).
Recognized in the industry for its vendor independent perspective the firm's expertise lies in solving multifaceted, complex enterprise network security and audit problems.
At Digital Encode, technology serves two purposes: to save money and solve a problem.
Digital Encode also provides advisory services toward improvements in Information Security Management, Network Security, Vulnerability Management, Penetration Testing, Computer Forensics, Risk Management and Business Continuity Management.
Digital Encode unique methodology is rooted in the concept that a company should run its IT organization as a business.
Throughout the well-defined process, Digital Encode translates strategic business objectives into sound, achievable technology solutions.
This approach ensures that the technology never obscures the business goals.
4. Zoho Corporation – Business Intelligence (BI) Software Company of the Year
Zoho is popular project management and #CRM software that needs no introduction.
Be it multi-channel communication, taking care of multiple tasks, CRM insights – Zoho offers a host of features that can easily cater to the needs of large as well as small enterprises.
With 50+ apps in nearly every major business category, including sales, marketing, customer support, accounting and back-office operations, and an array of productivity and collaboration tools, Zoho Corporation is one of the world's most prolific software companies.
Zoho is privately held and profitable with more than 9,000 employees. It is headquartered in Austin, Texas, with international headquarters in Chennai, India. Additional offices are in the United States, India, Japan, China, Singapore, Mexico, Australia, the Netherlands, and the United Arab Emirates.
Zoho respects user privacy and does not have an ad-revenue model in any part of its business, including its free products.
More than 60 million users around the world, across hundreds of thousands of companies, rely on Zoho every day to run their businesses, including Zoho itself.
5. Layer3 – Cloud Innovator of the Year
The team at Layer3 aims to remain at the forefront of the clients' business transformation ambitions. Combining knowledge of world-class technology solutions in addition to their partnership with some of the global technology providers, Layer3 delivers exceptional value for the clients.
The solutions cut across all sectors and include the innovation of the data center, software, server & storage systems, mobile device management, security & network infrastructure solutions and access solutions including broadband and VPN services.
The success of Layer3's customers is always paramount in the minds and the culture drives them to work closely with the clients to truly understand the business and ICT needs.
The Company continuously builds strategic partnerships with global technology leaders that enable them to deploy solutions that minimize risks, maximize flexibility and optimize the use of capital with results that exceed our customers' expectations.
Layer3 runs a 24/7 network management and support center that allows the team to provide round the clock remote monitoring and support services for the customers' IT and network infrastructure as well as the expansive metro fiber network infrastructure guaranteeing optimal performance and quick fault resolutions.
Founded in 2005 and headquartered in Nigeria, Layer3's services are available in several African countries and they have a large pool of some of the most technically certified and experienced experts within the region.
6. Cloudflex Computing Services Ltd – Best Cloud Infrastructure Company of the Year
CloudFlex Computing Limited is Nigeria's leading Enterprise local cloud service Provider. We are the first choice of Cloud Solutions and managed data services for local and Global businesses with great ambitions.
Cloudflex offers Information Technology as a service (Cloud services, Co-location, Managed solutions, Backup services, Disaster Recovery etc.), and support for diverse infrastructure needs by providing Industry-specific Solutions.
The Company is based on the principle of developing and delivering top of the line Infrastructure as a service (IaaS) solutions to meet the needs of the existing and prospective clients.
7. Notion Technology Limited – Digital Transformation Project Award
If you are looking for perfect IT services for your business, YOU JUST FOUND Notion Technologies; the representative of American #1 technology company – Comway and Hsv Products in Nigeria.
The company's vision is simply put as: "To be the one-stop enterprise for resolving information and telecommunication technology connections problems through intelligent, consistent, innovative, high-skill technical efforts bringing about products and services that ensure customers satisfaction and joy".
Their beliefs are in the capabilities, experience and the passion for rendering intelligent technological solutions in the ICT Sector in Nigeria and beyond indeed necessitate the birth and continuous existence of NTL.
Notion Technology is piloted by an experienced and very intelligent technical team of proven skills, capabilities and par excellence technological designs for the ICT/Telecom Industry in Nigeria.
The ensure services rendered are finished to the highest quality. Notion Technology offers Designing, Procuring, Installation and Maintenance of very precise and Reliable Fibre Optic Technology, Networking (Wireless or Fixed), VSAT Technology, Private Automatic Branch Exchange (PABX) Communication System, Security Systems that include CCTV, IP Surveillance Camera, Access Control, Intruder alert etc, Voice over Internet Protocol (VOIP) and sales of relevant and related equipment.
To simply put it, NTL makes intelligent and innovative connections and interactions possible for businesses.
Using the best technology available, Notion Technologies integrate voice, data and video applications into specialized solutions designed for our clients' usage that ensure a seamless communication experience within and outside their organizations keeping them happy, satisfied and thrilled.
8. Medallion – ICT Infrastructure Provider (Data Centre) of the Year
Interconnection is the linking of the networks of two or more service providers thus enabling the subscribers on one network to access the subscribers of the other networks.
In a multi-operator environment, seamless interconnection is the most important factor that could affect the growth of the industry.
The International Telecommunications Union (ITU) estimates that in most telecom environments, at least 60% of all traffic is interconnected.
Medallion Communications Incorporated – (MCL) is the product of structured collaboration between technocrats with versatile exposures and competences in the telecommunication industry.
The company was founded with the vision of bridging the digital divide between the developing and the developed economies of the world.
Olatomiwa Williams, the country manager, Microsoft Nigeria received Africa Tech Alliance Forum Convener's Award. Ola presented the keynote address at this year's award.
He said that the AfriTECH Award was instituted as part of AfriTECH Forum to celebrate organisations making an impact on the African economy.
Commenting on the awards and recognition, Peter Oluka, the Editor, TechEconomy.ng congratulated the winners for their high performances in the respective areas of focus which if weaved together form a web of innovations for economic and business developments and growth.
He said that the AfriTECH Award was instituted as part of the AfriTECH Forum to celebrate organisations making an impact on the African economy.
"The maiden AfriTECH Awards 2021 applauds the amazing work of the organisations across private and public sectors.
"Congratulations to all the winners. It is amazing to hear and feel the so many amazing innovations these companies project despite the novel pandemic that ravaged the global economy in the year 2019; the impacts are still there. We at TechEconomy.ng as AfriTECH Forum organisers are very proud of your innovations". Oluka said.
MTN, Airtel, Mafab, Get Approval From NCC Over 5G Deployment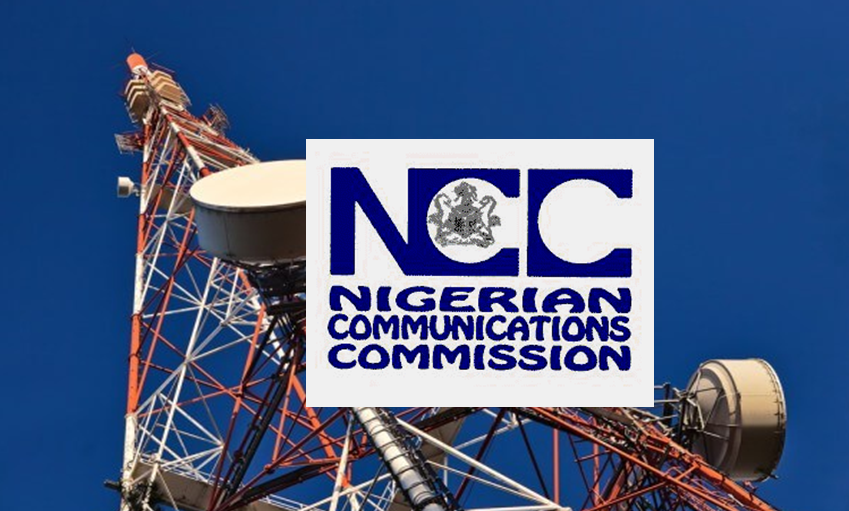 MTN Nigeria Communications Plc, Airtel Networks Ltd and Mafab Communications Ltd., have been announced bidders of the forthcoming 3.5 gigahertz (Ghz) spectrum auction.
Dr Ikechukwu Adinde, Director, Public Affairs, Nigerian Communications Commission (NCC) has announced , said this in a statement on Thursday in Abuja.
Mr Adinde said the license was for the deployment of Fifth generation (5G) networks in the country.
He noted that the qualified bidders met the criteria for participation in the licensing process of 3.5Ghz spectrum, including payment of the stipulated Intention to Bid Deposit (IBD) as outlined in the Information Memorandum (IM).
Mr Adinde said that the mock auction was scheduled for December 10, while the main auction will be held on December 13, both in Abuja.
He said: "The stage is now set for the three companies to participate in the main auction.
"They will also participate in the mandatory mock auction process, which will come as a precursor to the main auction.
"The commission has also reaffirmed the dates for the conduct of both the mock auction and the main auction."
AFEX Launches $100m Food Security Fund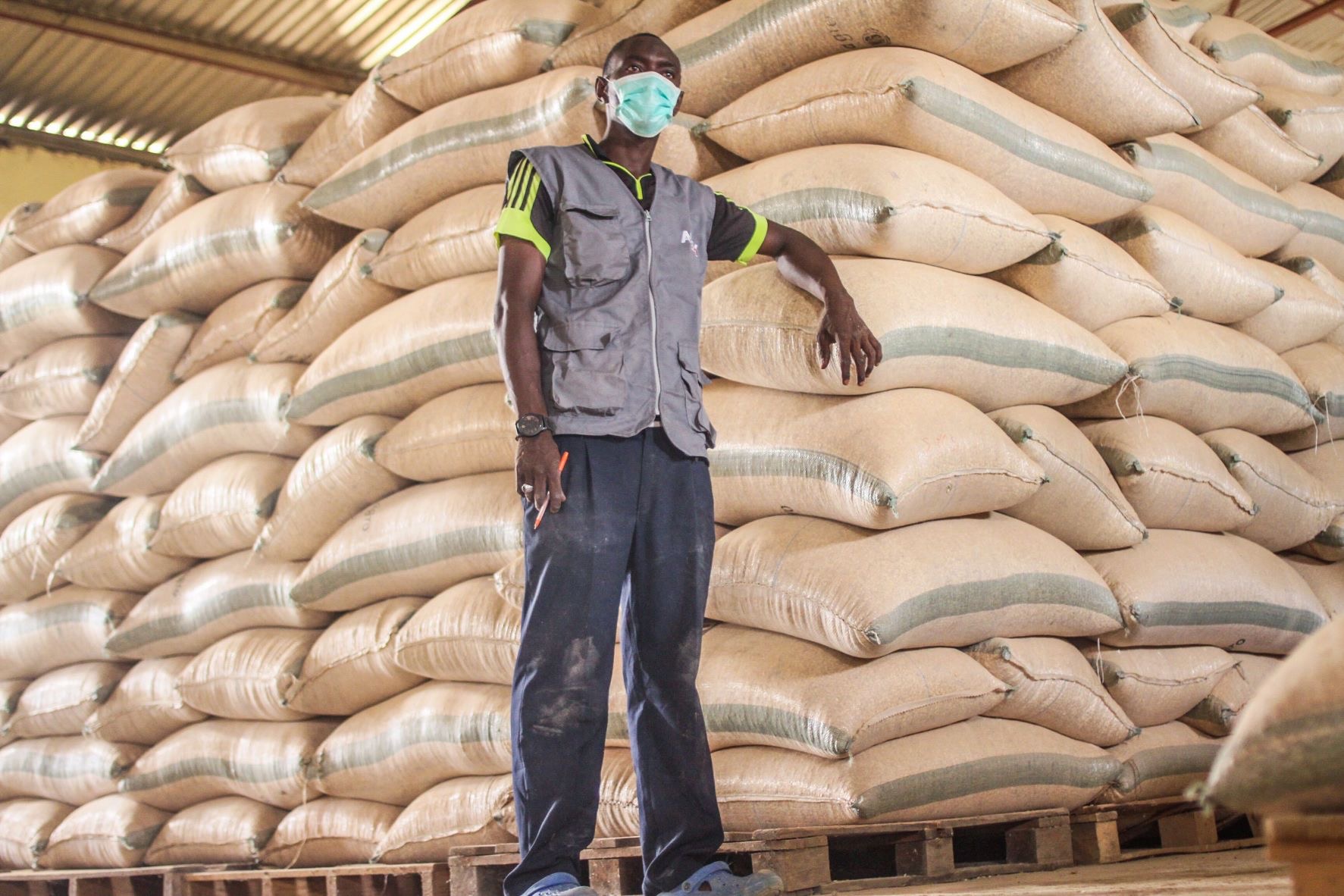 AFEX, Nigeria's leading commodities market player, has today announced a new $100m 10-year bond called The Food Security Fund (FSF). The financing will strengthen Africa's food security and produce three million MT of food annually on the continent.
AFEX's fund will support the financing of 250,000 hectares of land for commercial and smallholder farming, initially consisting of 30,000 hectares in the Nigerian states of Kano, Kaduna, Oyo, Ogun, Cross River & the FCT, before covering markets across East and West Africa.
The focus of the The Food Security Fund will be to explore and optimize climate smart innovations and high yield agronomy protocols to ensure more food is produced and that land is used efficiently. As a blended finance structure, with an external fund manager, AFEX's $100m bond will boost food security in Nigeria, with additional impact across Ghana, Côte d'Ivoire, Kenya, Rwanda, Uganda and Tanzania.
A significant portion of the funding will be allocated to constructing warehouses. In Nigeria alone there is only capacity to store 4% of annual grain production. Restricted production has led to a 300,000 MT gap between demand and supply of seeds, and a 10 million MT gap in demand and supply of grains, increasing food import costs, and declining capacity utilization of processing plants.
"The launch of The Food Security Fund is another really important milestone as we chart our journey building the physical and technology-enabled infrastructure for the continent's commodity sector," said Ayodeji Balogun, CEO at AFEX. "Finance will always be a key component of that infrastructure and so we're very excited to roll out this bond to deliver what will eventually be a decade's worth of impact. One of our core missions is to help the continent feed itself and we deliberately aligned our company goals with the UN SDGs from the outset, in particular the first and second goals to end hunger and eliminate poverty."
Having worked with capital markets players to structure debt securities for over 200,000 smallholder farmers to date, AFEX is well positioned to roll out the Food Security Fund. Bolstered by an existing network of over 100 warehouses and digital trading platforms that link investors with producers and processors, the company's commitment to the agricultural sector and deep industry knowledge will add crucial expertise behind this much needed funding.
Octamile Raises $500,000 In A Pre-seed Round Les By EchoVC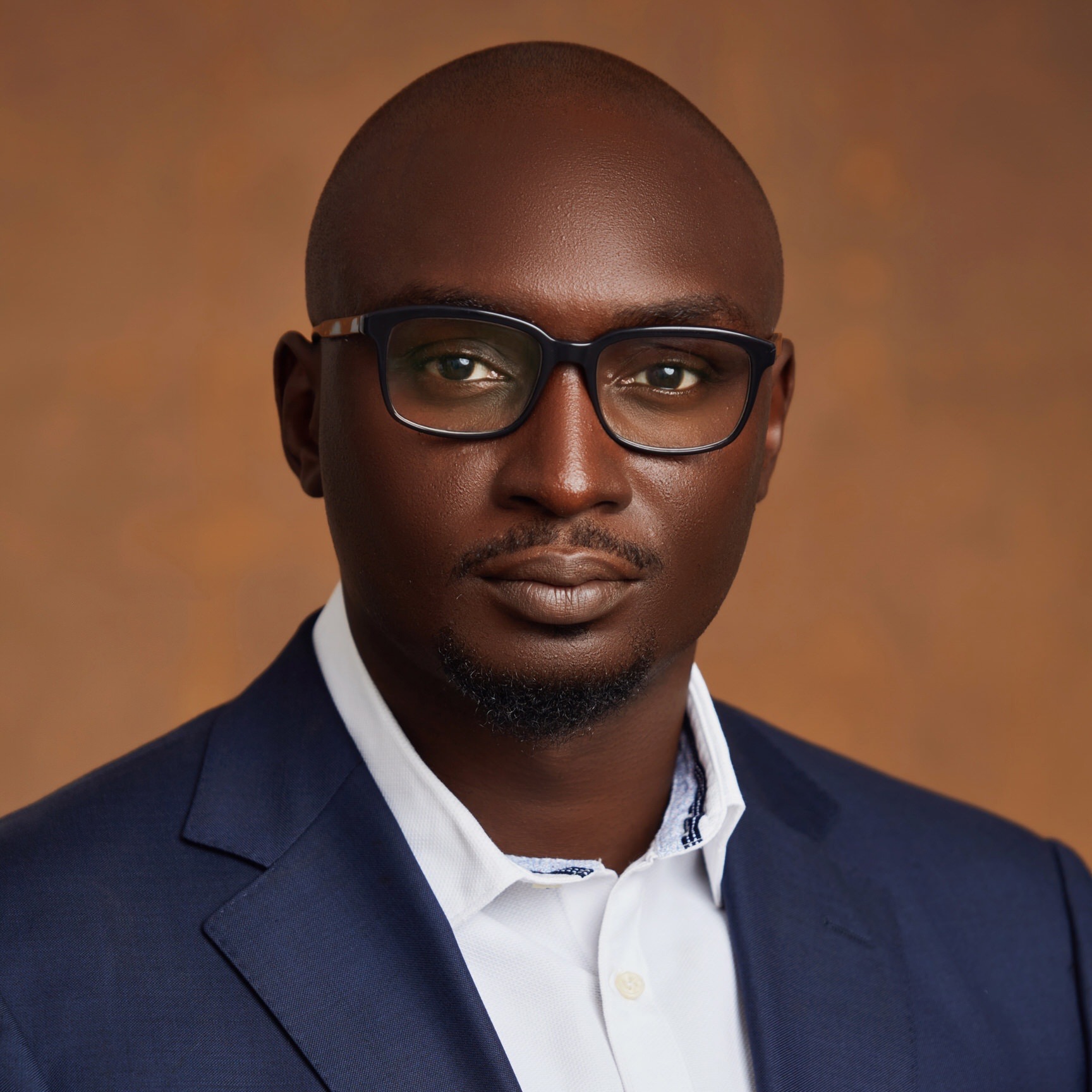 Octamile, an insurtech company enabling insurance and non-insurance businesses to protect African consumers from financial loss, has come out of stealth mode with $500,000 from a pre-seed funding round led by EchoVC with participation from Fiat Ventures, Kesho VC, Trade X, Verraki Partners, Dale Mathias, Kyle Daley (Founding team member of Chime) and other local and international angel investors.

Speaking on the launch, the Founder and CEO of Octamile, Gbenro Dara, said that "Insurance is one sector that has the power to elevate the economy, but only about 5 out of 100 Africans have any form of insurance protection. The industry has lagged in the use of technology to deliver better products and services."

Gbenro has spent the past decade in leading roles at various technology startups, including Jumia, myautogenius.com, Hotels.ng, Efritin.com, Cheki.com and Olist by Opera software. With a degree in insurance from the University of Lagos, Nigeria, Dara is a Member of the Chartered Insurance Institute of Nigeria.

"Our team has identified key areas where we add value and support the growth of the Insurance ecosystem with data and technology by partnering with traditional insurance businesses and non-insurance businesses," said Gbenro.

He cited the Access to Insurance Initiative – A2ii – (a global partnership working to ensure that the worlds excluded and underserved have access to insurance); insurance allows the worlds excluded and underserved to take control of their lives and reduce their vulnerability against risks. Hence, insurance is vital to achieving the United Nations Sustainable Development Goals (SDGs) for Africa.

At Octamile, we believe in simplifying access to and reducing friction in the insurance experience to protect Africans from financial loss. Our digital insurance solution enables non-insurance businesses to offer Insurance as a feature in their already existing products. For insurance providers, we are powering them with the data and technology to improve customer experience, reduce administrative costs and optimise the profitability of their insurance portfolio.

Having been described as the 'operating system infrastructure for digital insurance in Africa,' Octamile offers the following benefits to the ecosystem:
Digital Claims: Our insurtech solution empowers insurance providers to provide a seamless claims experience and reduce administrative costs by integrating end-to-end claims management solutions into their existing systems and processes. Octamile's end-to-end solution covers first notification of loss, remote inspections, rule-based decision making and payments.
Improved Risk-Assessment: Increase the profitability of your insurance portfolio by integrating data from diverse sources to establish better pricing and risk profiling of your customers and their assets. Brokers, Banks, Fleet owners, Online Marketplaces can also leverage this data.
Embedded Insurance APIs: Non-Insurance businesses and developers can boost revenues and increase the life-cycle value of existing customers by adding insurance by 'default' as a feature in your product or existing business, powered via our flexible and customisable APIs
"Our goal over the next months will be to work closely with our partners, which include AXAMansard, and FirstBank, and onboard the dozens of insurers and startups on the waitlist ready to leverage the power of our solutions," said Gbenro Dara, Founder and CEO, Octamile.