Bitmama Announces "Credits Programme" To Help Digital Natives Transition IntoBlockchain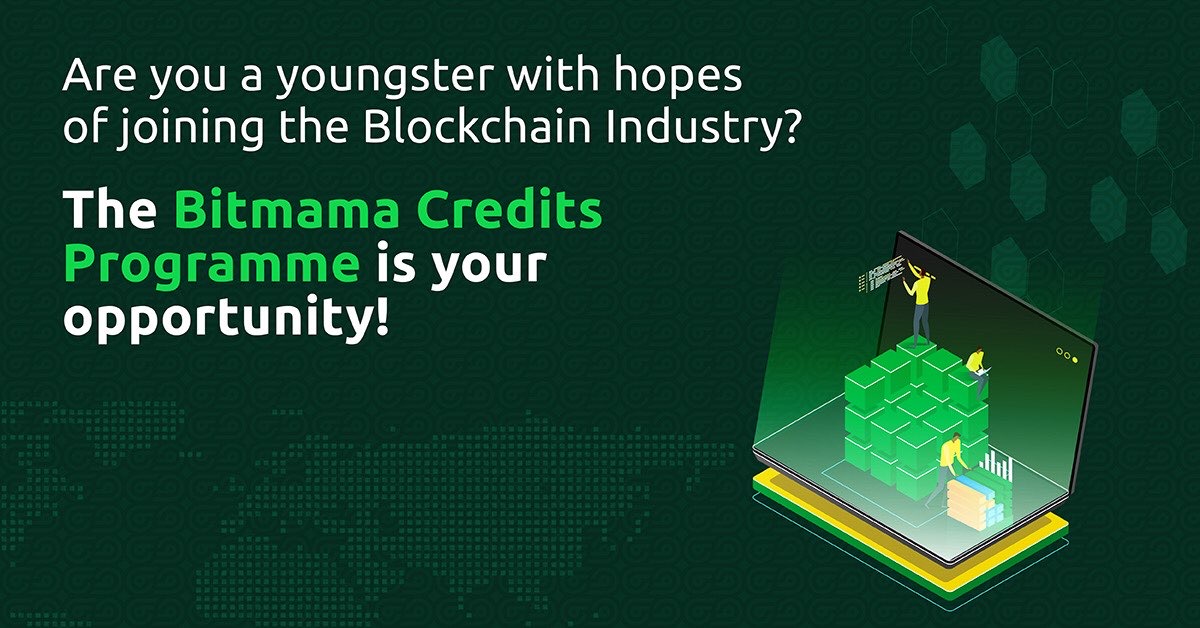 Bitmama is a leading blockchain technology startup, Wednesday, announced the "Credits Programme" which aims to support young people globally with skills and resources to transition into the blockchain/ NFT/ web3 ecosystem.
Blockchain is undoubtedly the infrastructure for the future of money, the internet and human interactions. However, the majority of digital natives including those in the tech ecosystem are not yet ready for what is coming. Globally and in Africa, crypto adoption still stands at less than 10% among internet users. Our "Credits Programme" is designed to provide a bridge for this knowledge gap.
The programme which is expected to kick off in the first quarter of 2022, is targeted at software developers, growth & product managers, designers, product marketers, accelerators, developer camps & technology hubs as well as anyone curious about technology and the blockchain ecosystem, just as we are.
This is coming a few weeks after Bitmama announced that it will be supporting 50 engineers across Africa through the AltSchool programme. 50% of the supported applicants will be female engineers, in order to drive blockchain adoption, increase the early talent pool in blockchain and balance the current gender parity within the blockchain ecosystem.
The 'Bitmama Credits Programme' will provide access to blockchain learning materials, internships, community, and venture support to digital natives curious about the blockchain ecosystem.
The credits will provide access to a global learning curriculum for beginners, intermediate and advanced tracks into the ecosystem. This will cover all things relating to development around cryptos, defi, NFTs, DAOs, and web3.
Other perks of the programme:
Selected recipients of the Credits will also have access to internship opportunities within Bitmama and our local and international partner blockchain firms.
We will also support developers in the programme with our APIs to build out blockchain applications and provide soft funding alongside our investors, for some of the best applications.
Strong community and access to a global network that can be leveraged for quick growth within the ecosystem.
Commenting on the programme, Ruth Iselema, CEO – Bitmama, "while blockchain is the future, a lot of young people do not realise it yet or it is still vague to a lot of people. As a company, we are right at the forefront of simplifying crypto access for millions of people, which is evident in our products. This Credits programme is one of the ways we want to help make crypto mainstream".
"This is a major investment for us, but it is an investment back into our community and as you may know, building strong communities is one of the anchors of the blockchain ecosystem", Ebovi Wali, Chief Growth Officer at Bitmama said.
MTN, Airtel, Mafab, Get Approval From NCC Over 5G Deployment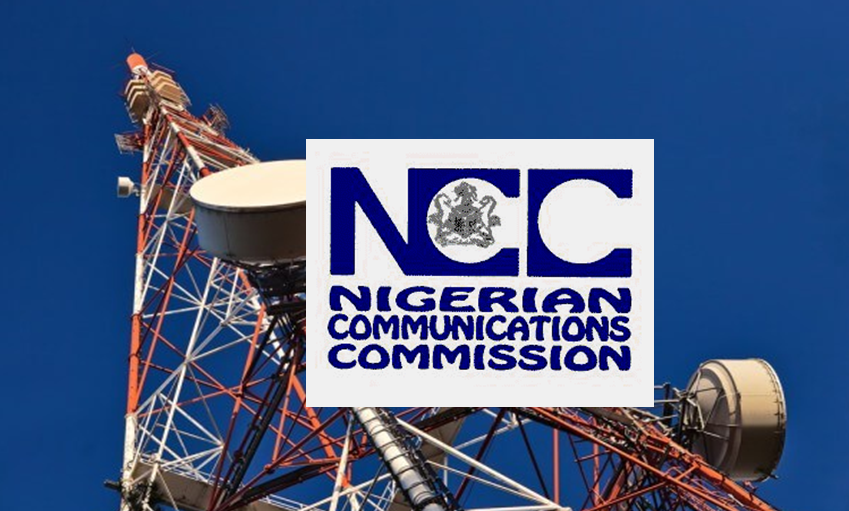 MTN Nigeria Communications Plc, Airtel Networks Ltd and Mafab Communications Ltd., have been announced bidders of the forthcoming 3.5 gigahertz (Ghz) spectrum auction.
Dr Ikechukwu Adinde, Director, Public Affairs, Nigerian Communications Commission (NCC) has announced , said this in a statement on Thursday in Abuja.
Mr Adinde said the license was for the deployment of Fifth generation (5G) networks in the country.
He noted that the qualified bidders met the criteria for participation in the licensing process of 3.5Ghz spectrum, including payment of the stipulated Intention to Bid Deposit (IBD) as outlined in the Information Memorandum (IM).
Mr Adinde said that the mock auction was scheduled for December 10, while the main auction will be held on December 13, both in Abuja.
He said: "The stage is now set for the three companies to participate in the main auction.
"They will also participate in the mandatory mock auction process, which will come as a precursor to the main auction.
"The commission has also reaffirmed the dates for the conduct of both the mock auction and the main auction."
AFEX Launches $100m Food Security Fund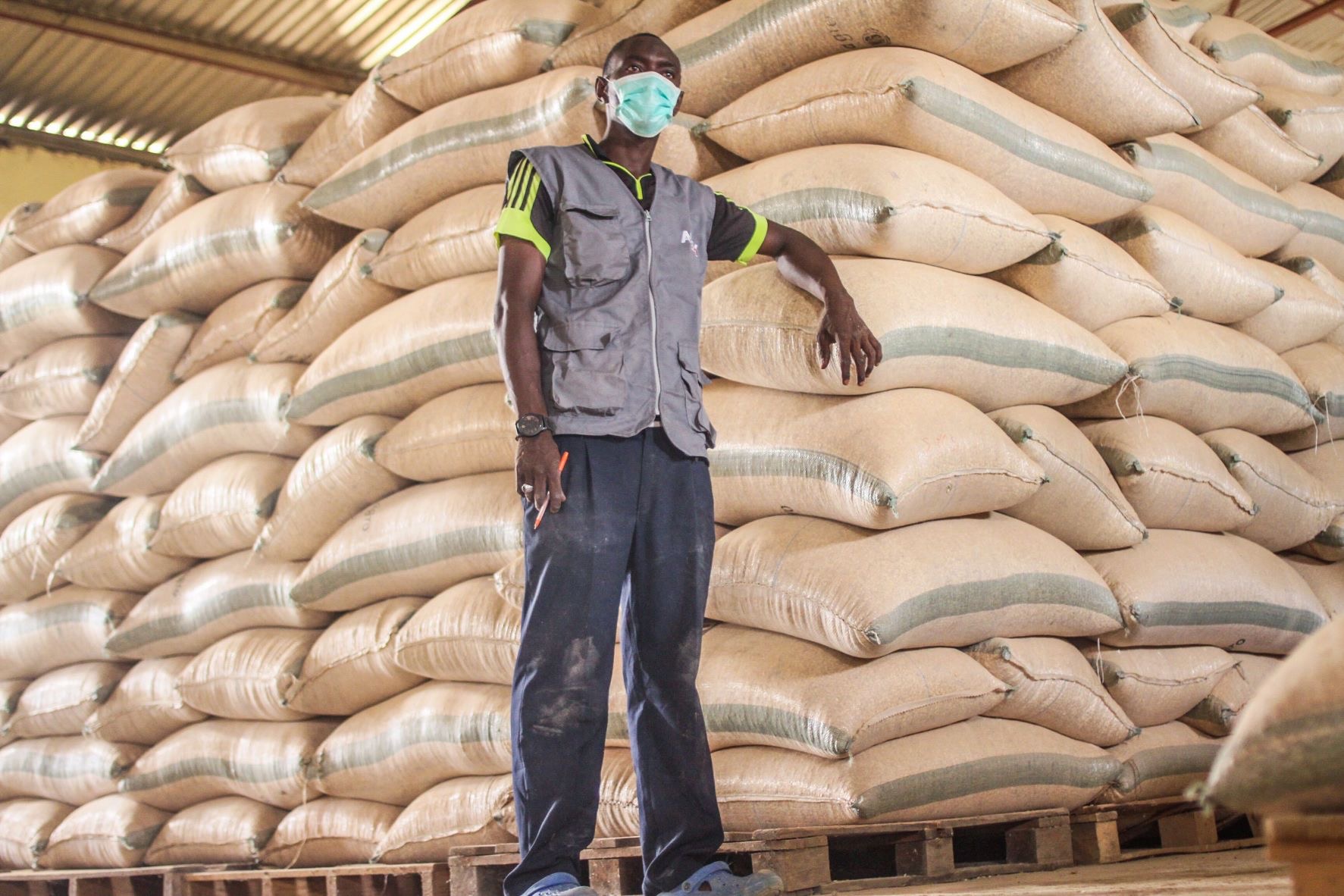 AFEX, Nigeria's leading commodities market player, has today announced a new $100m 10-year bond called The Food Security Fund (FSF). The financing will strengthen Africa's food security and produce three million MT of food annually on the continent.
AFEX's fund will support the financing of 250,000 hectares of land for commercial and smallholder farming, initially consisting of 30,000 hectares in the Nigerian states of Kano, Kaduna, Oyo, Ogun, Cross River & the FCT, before covering markets across East and West Africa.
The focus of the The Food Security Fund will be to explore and optimize climate smart innovations and high yield agronomy protocols to ensure more food is produced and that land is used efficiently. As a blended finance structure, with an external fund manager, AFEX's $100m bond will boost food security in Nigeria, with additional impact across Ghana, Côte d'Ivoire, Kenya, Rwanda, Uganda and Tanzania.
A significant portion of the funding will be allocated to constructing warehouses. In Nigeria alone there is only capacity to store 4% of annual grain production. Restricted production has led to a 300,000 MT gap between demand and supply of seeds, and a 10 million MT gap in demand and supply of grains, increasing food import costs, and declining capacity utilization of processing plants.
"The launch of The Food Security Fund is another really important milestone as we chart our journey building the physical and technology-enabled infrastructure for the continent's commodity sector," said Ayodeji Balogun, CEO at AFEX. "Finance will always be a key component of that infrastructure and so we're very excited to roll out this bond to deliver what will eventually be a decade's worth of impact. One of our core missions is to help the continent feed itself and we deliberately aligned our company goals with the UN SDGs from the outset, in particular the first and second goals to end hunger and eliminate poverty."
Having worked with capital markets players to structure debt securities for over 200,000 smallholder farmers to date, AFEX is well positioned to roll out the Food Security Fund. Bolstered by an existing network of over 100 warehouses and digital trading platforms that link investors with producers and processors, the company's commitment to the agricultural sector and deep industry knowledge will add crucial expertise behind this much needed funding.
Octamile Raises $500,000 In A Pre-seed Round Les By EchoVC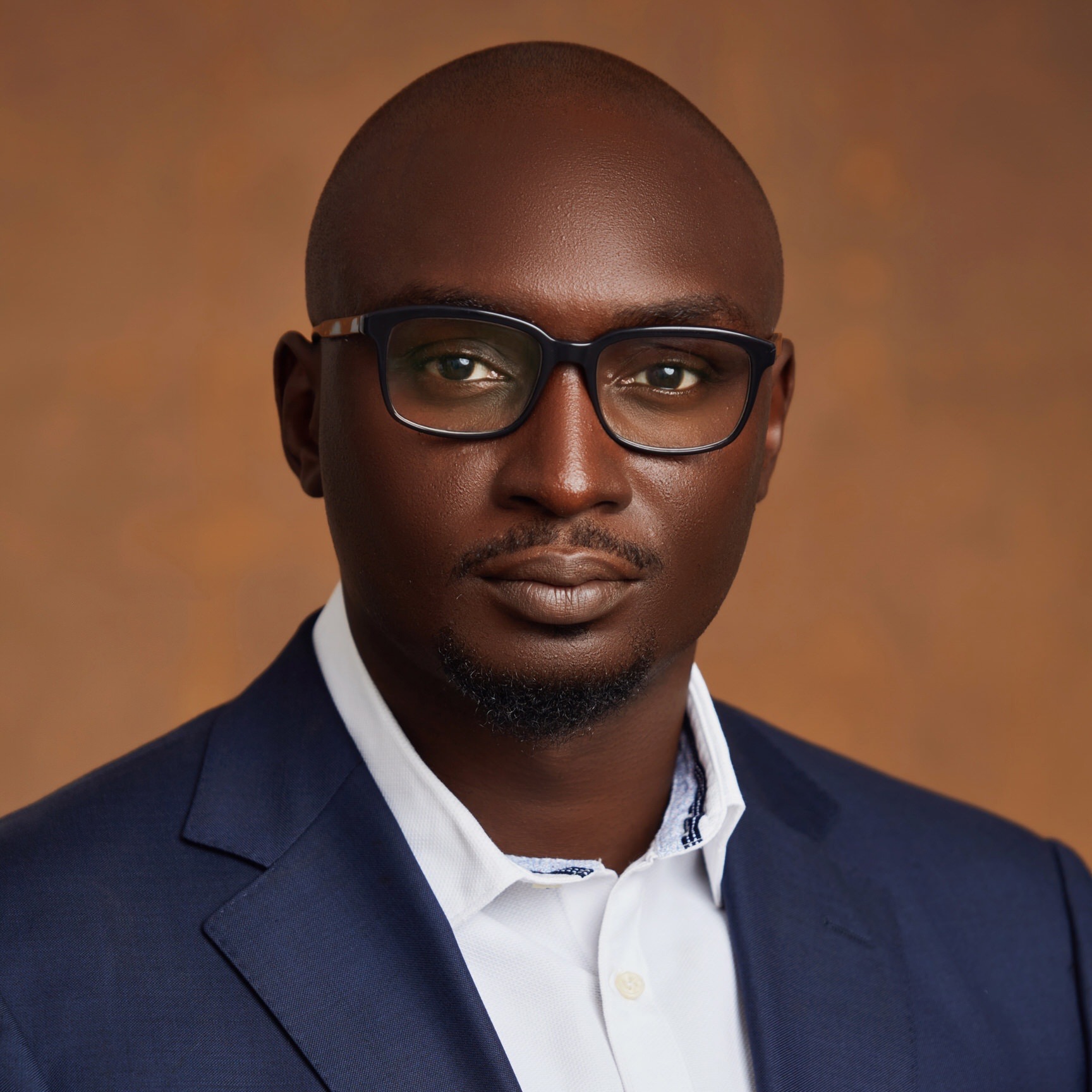 Octamile, an insurtech company enabling insurance and non-insurance businesses to protect African consumers from financial loss, has come out of stealth mode with $500,000 from a pre-seed funding round led by EchoVC with participation from Fiat Ventures, Kesho VC, Trade X, Verraki Partners, Dale Mathias, Kyle Daley (Founding team member of Chime) and other local and international angel investors.

Speaking on the launch, the Founder and CEO of Octamile, Gbenro Dara, said that "Insurance is one sector that has the power to elevate the economy, but only about 5 out of 100 Africans have any form of insurance protection. The industry has lagged in the use of technology to deliver better products and services."

Gbenro has spent the past decade in leading roles at various technology startups, including Jumia, myautogenius.com, Hotels.ng, Efritin.com, Cheki.com and Olist by Opera software. With a degree in insurance from the University of Lagos, Nigeria, Dara is a Member of the Chartered Insurance Institute of Nigeria.

"Our team has identified key areas where we add value and support the growth of the Insurance ecosystem with data and technology by partnering with traditional insurance businesses and non-insurance businesses," said Gbenro.

He cited the Access to Insurance Initiative – A2ii – (a global partnership working to ensure that the worlds excluded and underserved have access to insurance); insurance allows the worlds excluded and underserved to take control of their lives and reduce their vulnerability against risks. Hence, insurance is vital to achieving the United Nations Sustainable Development Goals (SDGs) for Africa.

At Octamile, we believe in simplifying access to and reducing friction in the insurance experience to protect Africans from financial loss. Our digital insurance solution enables non-insurance businesses to offer Insurance as a feature in their already existing products. For insurance providers, we are powering them with the data and technology to improve customer experience, reduce administrative costs and optimise the profitability of their insurance portfolio.

Having been described as the 'operating system infrastructure for digital insurance in Africa,' Octamile offers the following benefits to the ecosystem:
Digital Claims: Our insurtech solution empowers insurance providers to provide a seamless claims experience and reduce administrative costs by integrating end-to-end claims management solutions into their existing systems and processes. Octamile's end-to-end solution covers first notification of loss, remote inspections, rule-based decision making and payments.
Improved Risk-Assessment: Increase the profitability of your insurance portfolio by integrating data from diverse sources to establish better pricing and risk profiling of your customers and their assets. Brokers, Banks, Fleet owners, Online Marketplaces can also leverage this data.
Embedded Insurance APIs: Non-Insurance businesses and developers can boost revenues and increase the life-cycle value of existing customers by adding insurance by 'default' as a feature in your product or existing business, powered via our flexible and customisable APIs
"Our goal over the next months will be to work closely with our partners, which include AXAMansard, and FirstBank, and onboard the dozens of insurers and startups on the waitlist ready to leverage the power of our solutions," said Gbenro Dara, Founder and CEO, Octamile.